Let's talk sports bras—you know, that essential piece of activewear that can make or break your workout. Many view a sports bra as just another piece of athleisure clothing, but it's so much more than that. A good sports bra can make all the difference when it comes to avoiding painful chafing, controlling bounce, and keeping your breasts supported during physical activity. Research shows that wearing a supportive sports bra can reduce breast pain and discomfort during exercise (1) (12). So, how do you choose the right one? Especially when faced with a dizzying array of choices? We've got you covered on this one! Here are seven tips from women's fitness experts on selecting the perfect sports bra. But first, we look at a few science-backed facts about why it's so important to choose the right sports bra in the first place.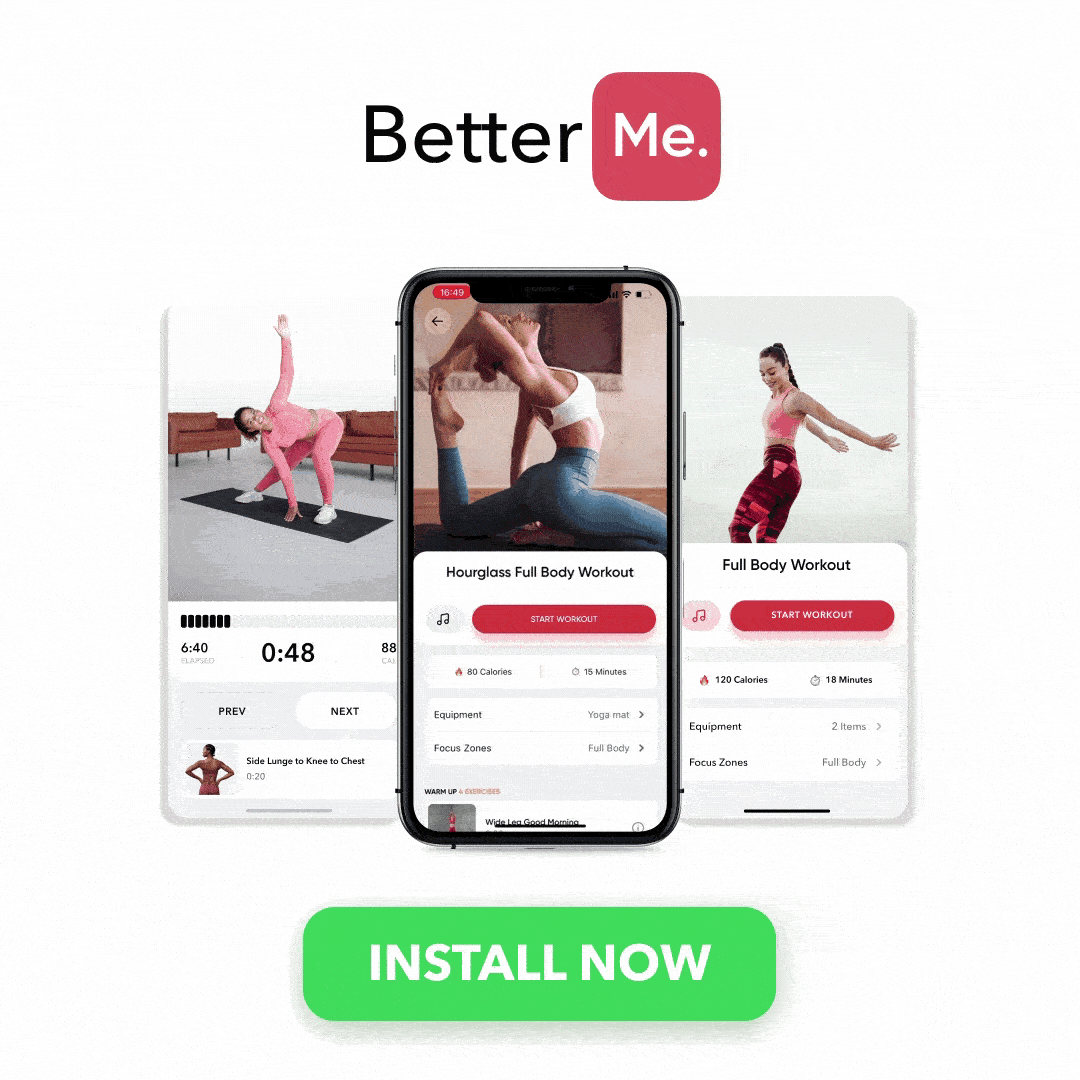 What's The Fuss About Sports Bras?
When it comes to physical activity, our breasts need special attention. Breasts are supported by a network of ligaments and tissues known as Cooper's ligaments, which are not anchored to the chest wall (2). 
As a result, breasts move independently when you do activities like running, jumping, and dancing. The implication? Without the right support, you may:
Develop Musculoskeletal Pain
A study published in the journal Sports Medicine found that women who don't use appropriate sports bras during exercise are more likely to report pain in areas like their back and shoulders (9). 
Experience Chafing
Chafing can be painful, as well as itchy and uncomfortable. A poor fit especially can lead to painful chafing in the chest area, as well as between the breasts. The straps of an ill-fitting sports bra can also cause chafing in the shoulders (3).
Experience Abnormal Breast Movements
Your breasts can move up to 8 inches depending on which activity you take part in. While running, they move up and down and oscillate from side to side. Without proper support, this movement can cause serious discomfort and even lead to tissue damage (11) (14). 
Experience Reduced Performance
A 2009 study published in the journal Ergonomics found that not wearing a supportive sports bra can limit your performance. Researchers noted that inadequate breast support for female athletes affects their running kinetics (13). Therefore, wearing a support bra is likely to improve overall performance. 
Exercise Less
A study published in the journal Support Care in Cancer found that not being able to find a comfortable exercise bra can be a barrier to exercise. The survey involving 432 breast cancer survivors noted that women who experienced exercise bra discomfort were less likely to exercise (7). 
The same conclusions can be drawn for other populations; discomfort while exercising makes it more likely that you won't achieve the required level of exercise for good health.
Read More: Mental Health And Sports: The Do's, Don'ts And The In Between
7 Tips For Choosing The Right Sports Bra
Now that you know how important a good sports bra is, let's look at some tips from women's fitness experts on selecting the perfect one. 
1. Consider The Activity Level
Different sports activities are measured differently in terms of intensity. For example, running is considered a high-impact activity while yoga is more low-impact. When choosing a sports bra, consider the type of activity you're engaging in and select one accordingly. 
Common high-impact activities that require a more supportive sports bra include running, aerobics, dance, and HIIT (8). 
Medium-impact activities like cycling or rowing usually require a medium-support sports bra. And for lower-impact activities like stretching or yoga, you may choose an option with less support. 
2. Consider The Sports Bra Type
There are many sports bra classifications, but the most important one is based on cup design. That's because design-wise, bras are made to fit different cup sizes differently in order to provide the right level of support. 
There are three types of sports bras based on cup design (10):
Compression Sports Bra
This type provides uniform compression over the entire breast area, which minimizes movement. It's ideal for low-impact activities or those with smaller cup sizes. 
Encapsulation Sports Bra
This type provides greater support by utilizing panels and cups that individually encapsulate each breast. It's ideal for larger cup sizes or activities with more intensity (like running). 
Combination Sports Bra
This type combines both compression and encapsulation to provide support for a variety of activities. It's a great all-around choice for most women.
3. Ensure Proper Fit
When people think of fit, they immediately think of size. But when it comes to sports bras, fit is more than just size. It involves three points; the straps, cups, band, and side panel. 
How Should Bra Straps Fit?
Bra straps should fit snugly but not too tight, and they shouldn't dig into your shoulders. If the straps are digging in, it may be a sign that the band isn't offering enough support, and that the bra is too loose. 
A good way to test the fit is to raise your arms over your head. If the straps don't stay in place, you need a smaller size. Try inserting two fingers between the strap and your body, if you can do that then it means the fit is good. If you can't fit two fingers, then it's too tight.
If you've mustered up the courage to crush your weight loss goal, let Betterme take the sting out of this demanding process. Our app will help you restructure your habits, remold your life and crank up your fitness results!
How Should Cups Fit?
The type of bra you buy will determine the fit of the cups. For a compression-style sports bra, the cups should be snug but not too tight. It should cover the breasts from the center to the armpit without any gaping or bulging. 
For an encapsulating or combination-style sports bra, the cups should fit firmly against the breasts and should not move when you're doing activities. The molded cups should also be a snug but comfortable fit. 
How Should The Band And Side Panels Fit?
The band of the bra should sit firmly against your body, and it should not move when you're doing activities. It should lay flat against your ribs without digging into the skin. 
The side panels should also lay flat, and should not be pressing too hard against your breasts. Take a deep breath to ensure that the fit is comfortable. 
4. Choose A Material That Keeps You Cool And Comfortable
As the first line of defense in protecting your breasts from excessive movement, your sports bra should be made of a material that keeps you cool and comfortable. Without sweat-wicking technology, you may find yourself feeling hot and uncomfortable during your workout. 
Look for sports bras made of moisture-wicking fabrics like polyester, nylon, or spandex. These fabrics are lightweight and breathable, allowing for air circulation that helps keep you cool and dry. 
Avoid bras made of cotton or other cotton-synthetic blends. These materials absorb sweat and can make you feel hot and sticky during your workout. 
5. Consider Adjustability
Some bras come with adjustable straps and bands to provide a more custom fit. This is helpful for those who have different-sized breasts, and for accommodating changes in body size. Look for bras with adjustable straps and bands when possible to give you the most flexibility in fit. 
You can increase adjustability by buying bras with removable pads. This is especially helpful for women with uneven-sized breasts, as you can use different sizes of pads on each side to even things out. 
6. Style Matters Too
You don't have to sacrifice style for protection and support. Especially if you're wearing your sports bra out and about, look for styles that can double as a top. Racerback cuts provide more coverage than regular straps and can be paired with a tank top or t-shirt for an athleisure look.
On the other hand, if you're looking for a more traditional style, there are plenty of options that provide full coverage and support.
7. Fit Tests
Once you've purchased a sports bra, it's important to do fit tests before and after each use. Raise your arms over your head, jump up and down, and take a few deep breaths to ensure that the fit is comfortable. If it isn't, adjust the straps or take out the pads to get the best fit.
Read More: Hip Hop For Weight Loss: Here's Why And How To Make It Work
3 BetterMe Sports Bras To Choose From
BetterMe has a range of sports bras designed to provide maximum support and comfort for all body shapes. Here are three of our top picks: 
The BetterMe Wide-Strap Cutout Bra In Black
If you're looking for a high-supportive bra with a stylish edge, you can't go wrong with the BetterMe wide-strap cutout bra in black. 
Here's why we love it (4):
Wide straps –

minimal discomfort and maximum support. You can wear it alone or as an underlayer.

Cutout style –

show off your curves while getting the coverage you need. 

Moisture-wicking fabric –

keep you cool and dry during your workout.

Adjustable straps –

customize the fit for just the right feel. 

Jet black color –

never go out of style. Slimming and sleek.
The BetterMe Encapsulated Design Push-Up Bra In Bubble Blue
This sports bra offers support and the bonus of a push-up effect. 
Here's why we love the BetterMe encapsulated design push-up bra in bubble blue (5):
Encapsulated design –

separate cups provide individual support for each breast. 

Push-up effect –

accentuate your curves and give you a boost of confidence. 

Super comfy back closure –

triple hook-and-eye closure for a secure fit. 

Lightweight fabric –

keeps you cool and dry while providing maximum support.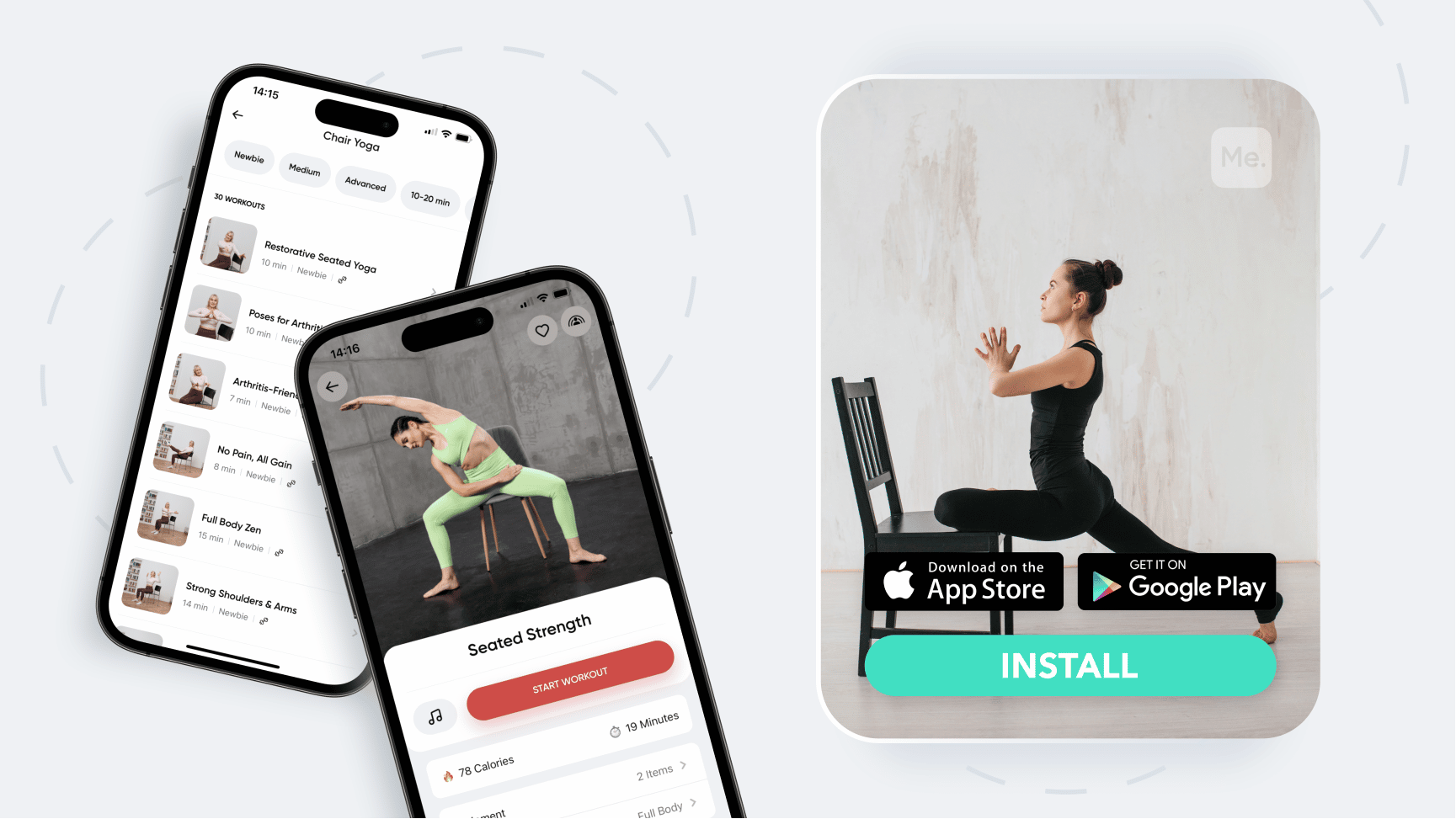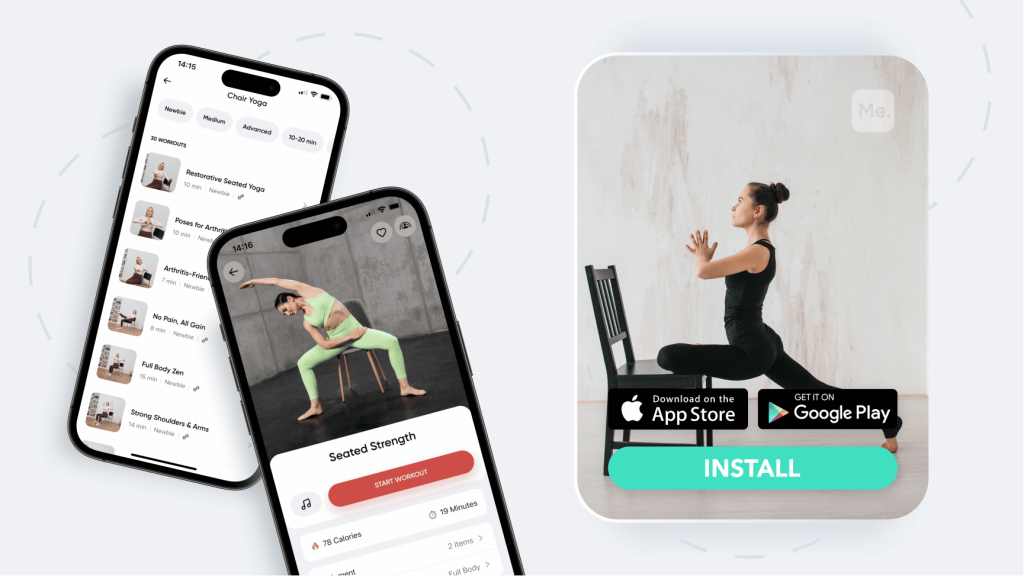 The BetterMe Strappy Back Bra In Dusty Pink
The BetterMe strappy back bra in dusty pink is the perfect sports bra for a stylish look that doesn't skimp on support. It's more than a bra—athleisure look approved! 
Here's why we love it (6):
Criss cross strappy back –

adds a touch of style while providing extra support. 

Classic round neckline –

coverage and support with a touch of elegance. 

Stretchy underbust band –

secure fit and maximum comfort. 

Moisture-wicking fabric –

stay dry and cool during your workout.

Lightweight construction –

wear it alone or as a layering piece. 

Dusty pink color –

subtle and beautiful, perfect for any occasion. Also available in black, blue, and green. 
Dos And Don'ts Of Caring For Your Sports Bra
How well you care for your bra will affect its longevity and performance. Here are some Dos and Don'ts to keep in mind when caring for your sports bras: 
Dos:
Hand wash your bra in cold water with delicate detergent. 

Hang dry your bra after washing to avoid stretching. 

Replace your sports bras every six to twelve months, or as needed. 

Wear a different bra each time you work out to ensure proper support.
Reasons why BetterMe is a safe bet: a wide range of calorie-blasting workouts, finger-licking recipes, 24/7 support, challenges that'll keep you on your best game, and that just scratches the surface! Start using our app and watch the magic happen.
Don'ts:
Machine wash your sports bras in hot water, as this can cause the fabric to degrade. 

Put your bras in the dryer, as this can cause them to shrink. 

Use fabric softener on your sports bras, as this can affect the wicking technology. 

Wear one bra for all activities, as different activities require different levels of support.
The Bottom Line
Sports bras are an essential part of any workout wardrobe, and it's important to find the right one for you. With these tips in mind, you'll be well on your way to finding the perfect sports bra. Choose from our selection at BetterMe for a fit that's customized just for you. Happy shopping!
DISCLAIMER:
This article is intended for general informational purposes only and does not address individual circumstances. It is not a substitute for professional advice or help and should not be relied on to make decisions of any kind. Any action you take upon the information presented in this article is strictly at your own risk and responsibility!