There are many reasons to sign up for a hip hop dance class.  It can be a great way to stay fit, learn some new moves, and meet other people with similar interests. But in order to get the most out of your dance class experience, it's important to dress properly for hip hop dance class. Of course, comfort is the main priority. You want to be able to move around and practice your dance moves without being restricted by tight clothing. However,  style is important as well, and there are some key pieces of clothing that you should wear to class. Not sure where to start? We've got you covered with this hip hop dance class attire guide. Find out how to combine comfort with style and create the perfect outfit for your next class.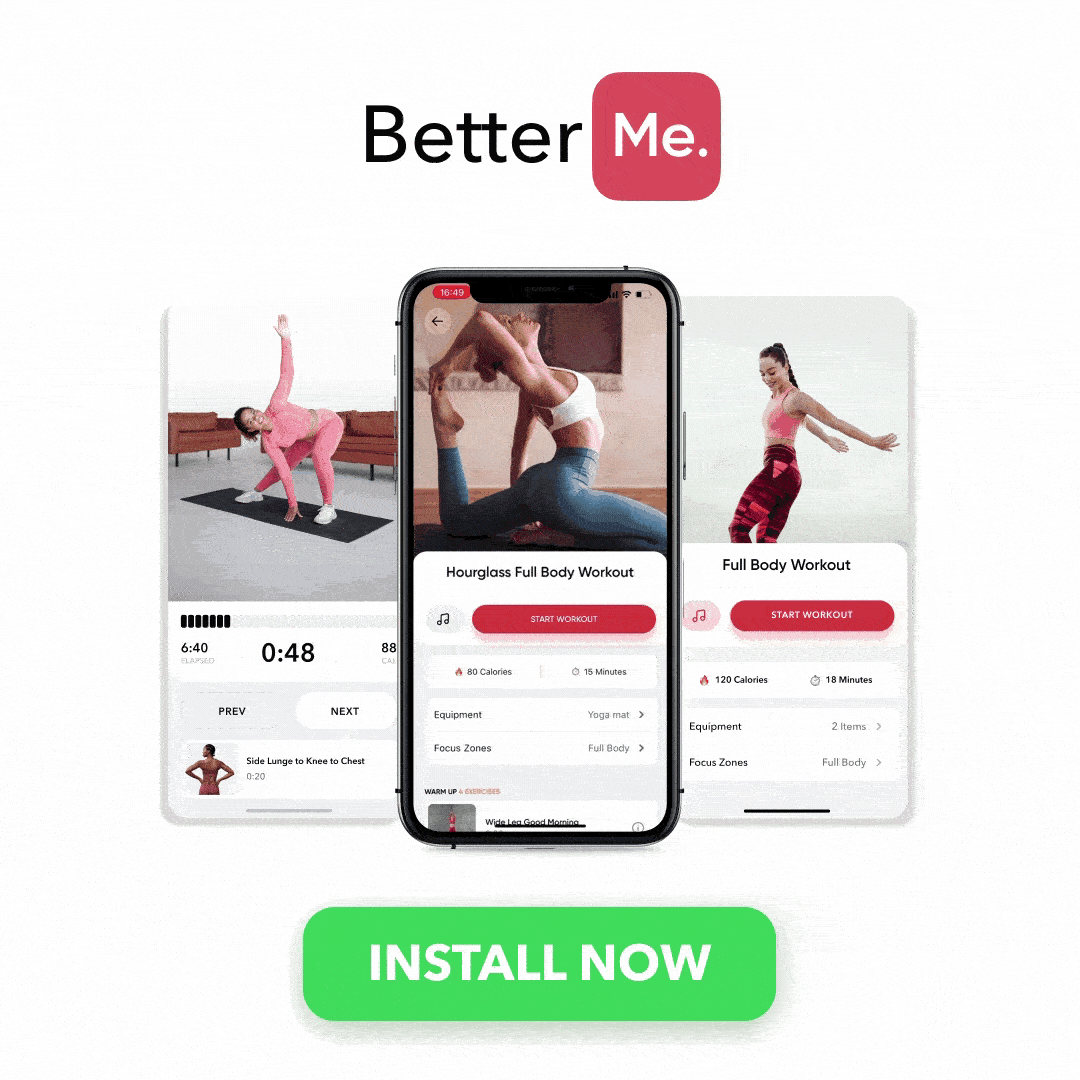 What Makes A Good Hip Hop Dance Class Outfit?
The right outfit for hip hop dance classes can make all the difference in your performance, comfort, and confidence. Below are the top qualities to look for when selecting the perfect hip hop dance class outfit.
1. Comfortable To Wear
Imagine trying to pop it and lock it in a pair of jeans so tight that you're afraid they'll rip at the seams. Or to do a running man in a heavy hoodie that's going to make you overheat. It doesn't sound very fun, does it? Comfort is key when selecting your hip-hop dance class outfit. 
When you're comfortable, you're able to push the boundaries of your body and be more creative in the dance studio. Let's look at several aspects of comfort that make an outfit good for dance class:
Fit –

Strike a balance between tight and loose. Too loose can be baggy and restrict your movements, while too tight can be constricting and uncomfortable. 
Note that hip hop fashion trends can be baggier than what is usually worn in other dance styles.
Fabric –

Look for lightweight, breathable fabrics that wick away moisture. 
Also, opt for comfortable fabrics that won't make you itch or irritate your skin. Cotton, polyester, and spandex blends are all good options.
Support –

Look for clothing that offers good support and coverage. That can include built-in bras, supportive shorts and joggers, and compression pants with waistbands that won't slip down.
Read More: How To Start Hip Hop Dancing: 5 Expert-Approved Tips
2. Stylish And On-Trend
Music and fashion go hand-in-hand in hip hop culture. So when you're crafting the perfect outfit for a hip hop dance class, consider which style you'd like to portray. Here are some trends to inspire your look:
Color –

Bright and bold colors are the perfect way to make a statement in a dance studio. Think hot pinks, electric blues, and neon greens.

Patterns –

Patterns like camo, animal prints, and tie-dye are all popular in hip hop culture. 

Sportswear –

Athletic-inspired clothing is a must for hip hop dance classes. Look for short sets, sports bras, joggers, and more.

Mesh –

Mesh is a popular fabric for hip hop dance classes and can help you stay cool when the heat is on.

Oversized –

Don't be afraid to go big! Oversized clothing is a signature style for hip hop dancers. 
Layer on some baggy shirts, shorts, and hoodies to complete your look. Bear in mind that oversized clothing should still be comfortable and not impede your movements. 
Athleisure –

Athleisure is a great way to combine comfort and style. Look for fun, printed leggings with built-in support and stylish sports crop tops.
3. Appropriate For The Studio's Rules
When selecting your hip hop dance class outfit, make sure to check the dress code of the studio where you're taking classes. Some studios have stricter rules regarding clothing than others. 
Common clothing restrictions include: no street shoes inside the studio, no revealing clothing (such as crop tops and shorts that are too short), and no jeans. The dress code should be prominently displayed at the studio or you can ask a studio staff member for more information. 
Find Your Hip Hop Style With BetterMe
Now that you know what to look for when crafting your hip hop class outfit, it's time to get creative and find your unique style. Here are some clothes from BetterMe that will help you make a statement in the dance studio:
Midi Length Loose Fit Tank Top
Top on our list of the best hip hop dance class outfit is the Midi Length Loose Fit Tank Top. This relaxed tank top features a wide neckline, mid-length hem, and peach-soft fabric for utmost comfort (1). 
A unique blend of 80% nylon and 20% spandex makes this top sweat-wicking, chafe-, and odor-resistant. It's designed to keep you cool and comfortable during even the most intense hip hop class. 
Plus, its high breathability and stretchy material allow you to move comfortably with your body no matter what kind of moves you're doing.
We know you will love this tank top for hip hop dance class because it's been wear-tested by our in-house team for the best results. So you can trust that it's comfortable, stylish and ultra-functional. 
Styling tip: Wear a supportive sports bra underneath the tank top for a more athletic look, or pair with a cropped hoodie for a relaxed street style.
Loose Fit Athleisure Joggers
Our next pick for your hip hop dance class outfit is our Loose Fit Athleisure Joggers. These joggers are made with a blend of nylon and spandex for ultimate comfort and support. They feature a drawstring waistband, zippered side pockets, and tapered leg for a flattering fit (4). 
Plus, their lightweight fabric and breathable design make them perfect for a workout or just going about your daily routine. Whether you're lounging at home or hitting the dance studio, these joggers will keep you comfortable and stylish all day long. 
Styling tip: Wear these joggers with a crop top or tank top for a cool athleisure look, or pair them with a hoodie and sneakers for a stylish streetwear vibe. 
Classic Strapback Hat
Looking for that accessory that will kick your hip hop dance outfit up a notch? Look no further than this Classic Strapback Hat. Its simple, performance-focused design is exactly what you need to complete your look (3). 
It features a curved peak design, adjustable back strap for a personalized fit (56-60cm), relaxed crown, and is made of 100% lightweight polyester. Plus, its sweat-wicking fabric will make sure that you stay cool and dry while you're grooving. 
Styling tip: Tie a bandana around your head before wearing the hat for a classic hip hop look or throw the strapback hat on backward with a pair of oversized sunglasses for a trendy street style. 
Casual Bucket Hat
This Casual Bucket Hat screams "effortlessly cool" and is perfect for showing off your unique hip hop style. This classic wide-brimmed hat features an all-around flexible brim, standard fit for a relaxed feel, and unstructured crown so you can pack it and go (2). 
Plus, it's been tested by our in-house team for the best results so you can trust that it's high-quality and ultra-functional. 
Styling tip: Wear this hat with oversize sunglasses, a graphic tank top, and joggers for a street-smart look, or with your favorite crop top and shorts for a casual summer vibe.
Whether you're looking to simply pep up your fitness routine, jazz up your diet with mouth-watering low-calorie recipes or want to get your act together and significantly drop that number on your scale – BetterMe app has got you covered! Improve your body and revamp your life with us!
Which Shoes Should You Wear For Hip Hop Dance?
Now that you've got your hip hop dance outfit all sorted out, the only thing left to decide is: which shoes will you wear? 
While dancing is generally lower-impact than other activities, it's important to make sure you're wearing shoes that will provide the support and protection you need.
We highly recommend choosing shoes that are:
Supportive –

your foot arch will carry a lot of weight during hip hop dance, so make sure to choose shoes that offer arch support.

Lightweight –

a lightweight shoe will help you move more quickly and jump higher without feeling like your feet are weighed down.

Breathable –

look for shoes that have mesh or fabric that allow air to flow freely and keep your feet cool.

Durable –

make sure the shoes you choose are strong enough to withstand your movements and hard surfaces.

Well fitted –

select shoes that fit your feet properly and won't slip off or cause blisters. 
A decent pair of sneakers is a great place to start, but if you're looking for something more specific to hip hop dance, look into shoes designed specifically for the dance style. These shoes usually feature a flat sole, thick padding and cushioning, and non-marking material to protect the flooring.
No matter which shoes you choose, make sure to break them in before you start dancing. Wear them around the house for a few days or practice a few choreographies in them to make sure they're comfortable and won't cause any blisters or discomfort when you're on the dance floor. 
Read More: How To Choose Heels For Dance (Beginner, Intermediate, And Advanced)
The Bottom Line
Now you've got all the info you need to style your hip hop dance outfit like a pro. Just remember, it doesn't matter whether you're in the studio or on the street, your style should always be comfortable, functional and unique to you.
DISCLAIMER:
This article is intended for general informational purposes only and does not address individual circumstances. It is not a substitute for professional advice or help and should not be relied on to make decisions of any kind. Any action you take upon the information presented in this article is strictly at your own risk and responsibility!