Losing weight is not easy but challenging. People who yearn to shed calories always come up with new ideas on how to feel healthier and look better. Someone may get super active and doesn't go out of the gym and someone else may stick to specific diets. However, you have little chances to lose weight only by doing sport because the amount of food intake plays a bigger role here. Enter food journaling. This is a great tool to keep tabs on what you eat and drink daily. It might be daunting with simple notebooks but with a special wellness planner it will be much easier and more engaging for you to record your consumption. Wellness planner: weight loss and journaling – an award-winning combination that gives you the perspective on things you generally never pay attention to. In this article, you are going to discover all the benefits of food journaling. The cherry on top will be our BetterMe Wellness planner: its description and essential properties.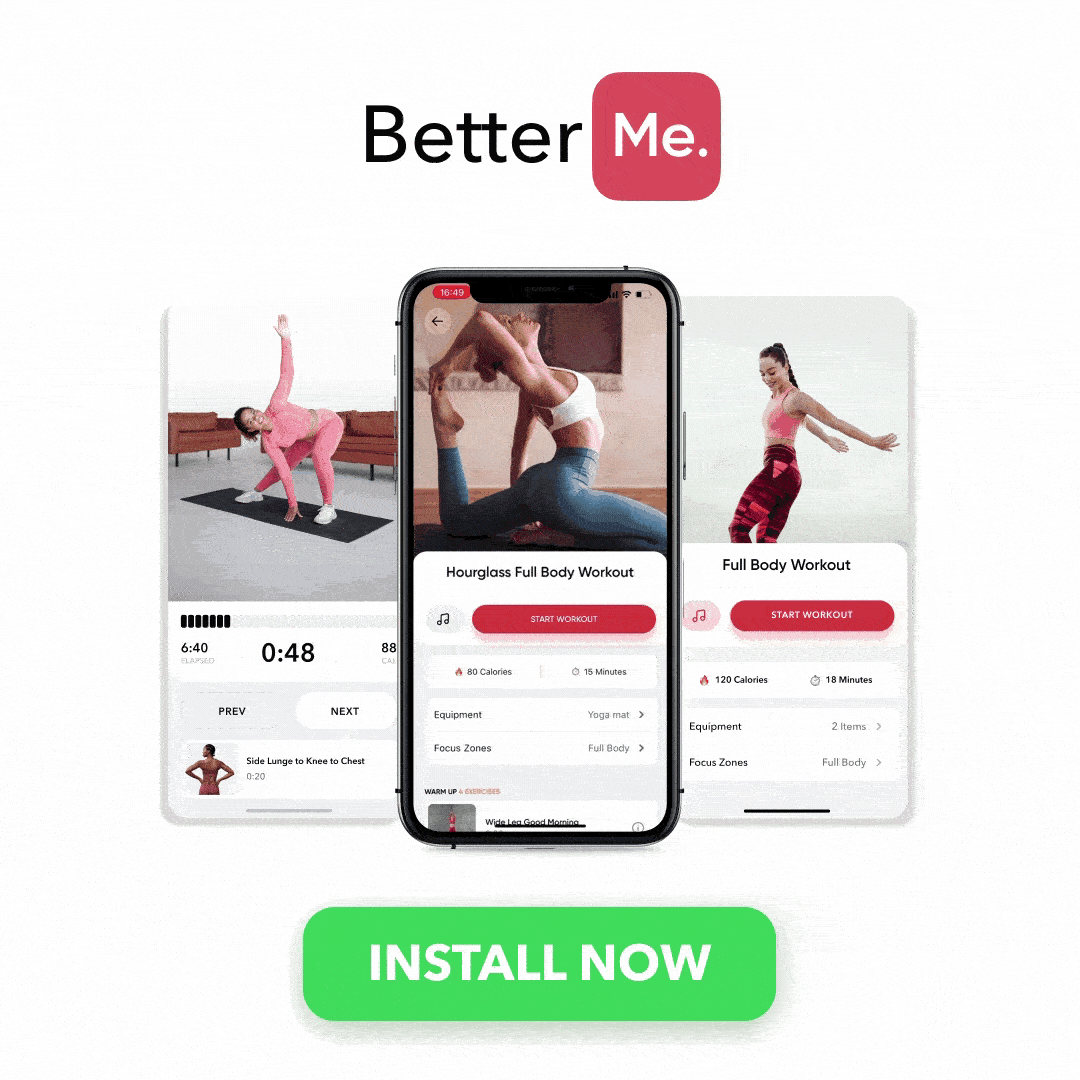 How Does Food Journaling Work?
A wellness planner can help you understand the foods you are eating and help you be more mindful of what you consume each day. It creates a mindful eating format when you are aware of every food that passes your mouth (4). You open the diary and write down all the details about your breakfast, lunch, dinner, and snacks. 
In addition to specific foods and beverages, you can jot down:
how much you ate

the time and location

your feelings before, during, and after eating

whether you ate alone or with someone else
Unlike blank journals, wellness planners give you an idea of what details to include in your weight loss journey. When we flip the pages in the notebook and notice no icons or directions, this can make us perplexed. This problem vanishes with specially designed food and beverage planners. 
Doctors and dietitians often recommend food journals since they allow you to understand your eating habits. Sometimes healthcare professionals use them to determine which foods or ingredients you can be sensitive to.
Some people who start monitoring their food via food journals use them for only a few days while other people prefer them permanently. The reason for that is simple: a food journal makes you responsible for your dietary choices and assists with a weight loss process.
Food journaling is a beneficial idea especially when you discuss this method with a doctor or a nutritionist.
Read More: Fitness Coaching Online: Does It Really Help?
What Are The Benefits Of Keeping Food Journal?
The versatile benefits of wellness planners help you get control of your life and feel content about the results. Let's dive deeper into the positive sides of food journals and why you should get one today:
You have great chances to lose and control your weight.

Keeping a food diary for monitoring food intake every day is an effective way to lose weight. The review of 15 studies demonstrates that self-monitoring methods, like a food journal, enhance the chances for the person to lose weight (

3

). In addition to this, besides awareness of the food you are consuming daily, the food journal provides details of the internal and external factors that made you consume more junk food or products loaded with a lot of sugar and calories. 

You can build healthy habits.

When you start tracking your food and drink intake you become more aware of your eating habits. Therefore, you realize your unhealthy habits and replace them with healthier ones. Food planners also make you more conscious of meal choices throughout the day. Without it, you would never even notice the number of snacks you graze between meals or how many calorie-dense dishes you consume every day. After a few notes, you will be more equipped with nutritious ideas, and the next time you will not purchase that super sweet yogurt but opt for an unsweetened one. 

You understand your nutritional needs. You probably consume only your favorite food. Even if it's healthy, you still might lack some nutrients. Jotting down your meals can help you identify any gaps in your eating pattern and ensure that you meet your nutritional needs. This can be specifically helpful to people who should promote the levels of certain nutrients, like protein and fiber. 
You can finally explore your food sensitivities.

There are different types of food that may cause food allergies. The most common products that can evoke allergies in 90% of children are eggs, cow's milk, shellfish, soy, wheat, peanuts, tree nuts, and fish (

2

). Some people are susceptible to various skin conditions for allergic reasons. Recall the last time you ate a delicious meal and had weird red spots on your face. Thanks to a food planner you can identify which new products you try that could evoke this issue. 

You will finally understand the reasons you eat.

When you have a hectic schedule, you might not even have time for snacks, right? It is unhealthy. But here is another situation: you sit at home alone jobless, it is cold outside and you prefer to binge your favorite show. How can you watch something without a snack? That is almost impossible for a person. Hence, you open the fridge, and despite being satiated you fill your mouth with extra caloric food. Even if it's a healthy food you still overeat. The wellness planner opens your eyes to this problem pretty fast, but only when you are honest with yourself and the planner.
BetterMe app will provide you with a host of fat-frying fitness routines that'll scare the extra pounds away and turn your body into a masterpiece! Get your life moving in the right direction with BetterMe!
Why Should I Choose A BetterMe Wellness Planner?
The choice of planners is huge. Once you head to the Internet, your eyes flick through dozens of creative food journals. But creativity is not vital when it comes to real big goals. That is why the BetterMe wellness planner is a simple tool that helps you keep track of your weight and build permanent healthy habits. The user-friendly design gives you a chance to control the most essential parts of your life: food consumption and sleep. 
When you start using this planner you will: 
Burn calories every day with the help of a calorie counter

. Calorie deficiency is important when you desire to shed body fat. Therefore, if you are aware of the number of calories you need to eat to lose weight, this process will get easier when you note everything down. 

Track sleep quality and energy level with a sleep quality tracker.

If you want to lose weight or maintain a healthy weight you need to stay active during the day, right? You can't be active if you sleep too little or too much. Thus, healthy sleep is the most important thing in losing body fat because the quality of your day entirely depends on the quality of your sleep. 

Monitor your fasting hours to promote progress.

Sometimes you can't lose weight because you don't give an adequate amount of time for your body to stay hungry. You may pop your mouth with different snacks and therefore overeat. With a planner, you are going to forget about eternal snacks and learn how to fast properly. 

Get a healthy grocery list

. Prepare your shopping bags for healthy products because the BetterMe planner is equipped with a list of essential products that bring only benefits to your body and they must be in your fridge. Make sure you are not allergic to any of the items. 

Prepare your mood for bug changes

. Besides food intake, you can jot down your emotions and feelings during the process of transformation. If you are hungry too fast – vent, if you desire to eat more than you need – vent. In the end, though, give yourself a consolidation by highlighting your goals and thanking yourself for not giving up on yourself. 

Get a workout log.

BetterMe wellness planner combines food and workout plans because healthy food without sport cannot give you the desired results. Get prepared to sleep well, eat healthily, and reap muscles actively.
Read More: 100+ Fitness Affirmations That Will Help You Stay On Track
How Do I Use The Wellness Planner?
Awareness is essential but awareness with a planner is truly powerful. You need to remember that a wellness journal should become an inevitable part of your life. Once you got the planner you can do the following things: 
Check the grocery list and compare it with the food from your fridge. If desired, eliminate fatty, junk, or too-sweetened meals. 

Write down everything, even your failures. Regret that piece of cake? Jot it down. Went to sleep one hour later? Note it as fast as possible. 

Acknowledge your winnings and be grateful. For example, you consumed the right number of calories, organized sleep hours, and did a 15-minute workout. Thank yourself with a ticket to the spa or a concert. Therefore, you will feel motivated to build healthy habits instead of harmful ones. 
The BetterMe Wellness Planner is waiting for you for the discount price on the website. No matter what goals you pursue, you need someone to count on. This wellness journal is an effective companion to improve the quality of your life and promote a healthy weight.
Betterme will keep you laser-focused on your weight loss journey! Nutrient-packed meal plans, fat-blasting workouts, galvanizing challenges and much more. Try using the app and see for yourself!
The Bottom Line
There are different ways to make the process of losing weight easier and more fun. Food journaling is one of them. Wellness planner: weight loss and journaling – is an excellent tool that assists in weight loss or maintaining a healthy weight. 
BetterMe Wellness planner is a versatile guide that helps you track your calories, improve sleep quality, build self-awareness, and engage in sport activities. Packed with a calorie counter, sleep quality tracker, grocery list, workout log, and fasting hours, this planner promotes healthy habits that positively affect your life and general mood.
DISCLAIMER:
This article is intended for general informational purposes only and does not address individual circumstances. It is not a substitute for professional advice or help and should not be relied on to make decisions of any kind. Any action you take upon the information presented in this article is strictly at your own risk and responsibility!