Protein is one of the macronutrients that your body requires in large quantities. You should eat enough to meet your daily protein requirement. Many, though, do not reach this amount because they do not consume enough protein to meet their body needs. This article unveils easy ways to get more protein and meet your daily protein requirements.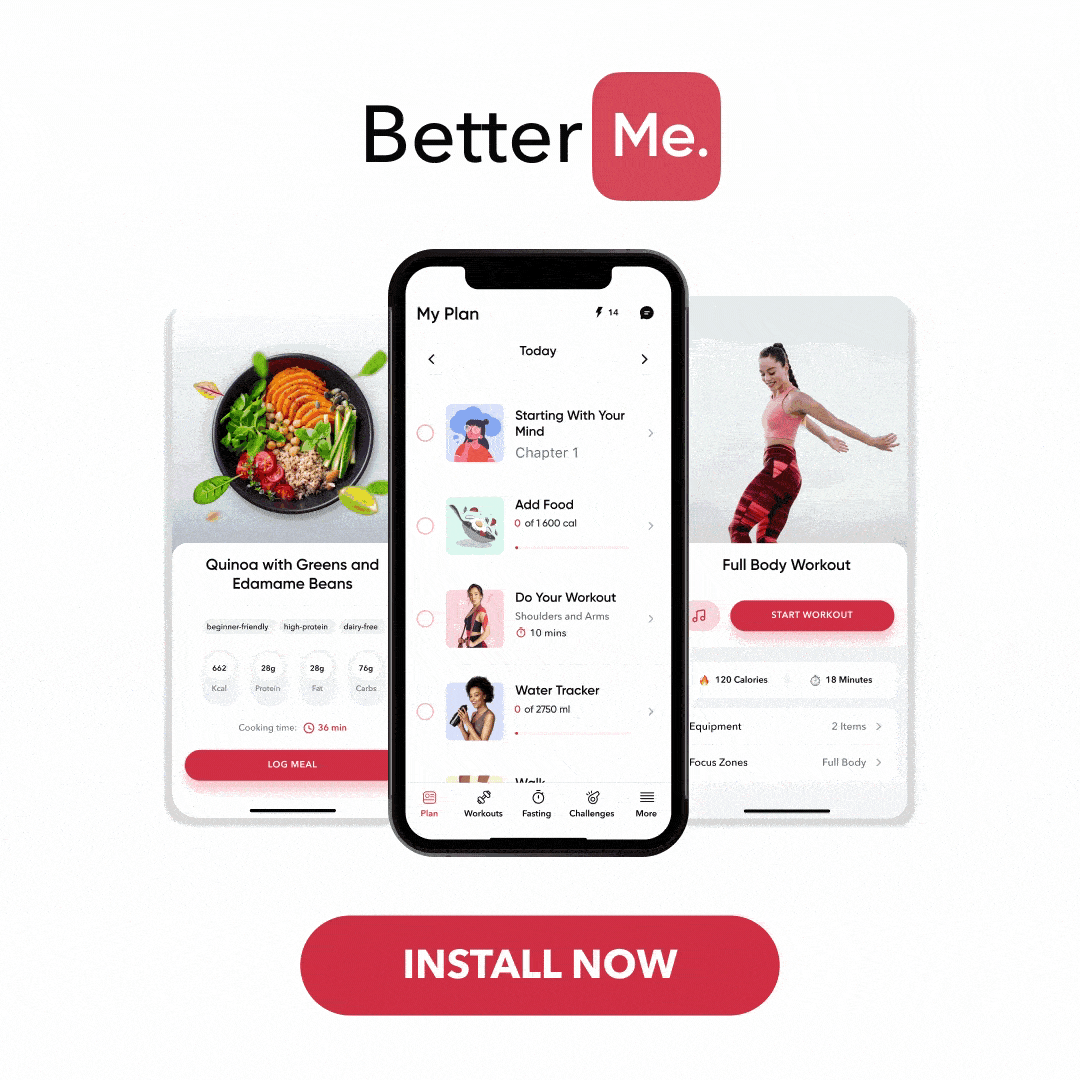 How Much Protein Do You Need?
Eating enough protein is essential for the body to perform several body processes. These include processes like muscle growth and repair, blood clotting, fluid balance, and proper immune system response (2).
There are several factors that affect the amount of protein you need in a day. Some of them include your activity level, sex, height, weight, and pregnancy (2). Even so, an adult needs to consume between 50 g and 175 g of protein daily if they are following a 2, 000 calorie diet (2).
Read More: Dairy Free Protein Powder Options For Muscle Mass Development And Weight Loss
Easy Ways To Get More Protein In Your Diet
Eating more protein for vegans and vegetarians especially may be challenging because they have eliminated animal protein sources from their diet. Additionally, this can be challenging for a dieter who wants to manage their weight and keep hunger in check.
But it does not have to. Take a look at these easy ways to get more protein or meet your daily protein requirement:
Drink Protein Shakes Before Breakfast
Drinking a protein shake is one of the easiest ways to get protein. As the name suggests, these shakes are made with foods rich in protein, such as whey and casein powder. These shakes can also be excellent vegetable protein sources, especially when plant-based protein sources like pea or brown rice protein powder are used. Here is an example of an easy protein shake recipe to follow.
Recipe: Homemade Protein Shake (1)
This recipe is easy to prepare and it utilizes readily available foods in your kitchen. It is as follows:
Ingredients (1):
1 banana

150 ml unsweetened soya milk

170 g fat-free Greek yogurt (Total was used in this recipe)

25 g cooked quinoa

1 tbsp. almond butter

1 tsp. cocoa powder

½ tsp. vanilla bean paste
Preparation (1):
Blend all the ingredients until you get your desired puree thickness, pour into a glass and serve immediately.
Nutrients (1):
Calories- 368

Total fat- 12 g

Total carbs- 34 g

Fiber- 5 g

Protein- 27 g
Pick The Right Protein Powder
There are different types of protein powder, each with a different nutritional profile. Additionally, some are plant-based while others are acquired from animal products, such as casein and whey protein powder. 
Research all these types before adding them to your diet, with specific attention to your fitness goals. For example, if you want to lose weight by following a high protein diet, consider the calorie count of the same serving of each protein powder. 
Similarly, if you are following a non-dairy high-protein powder, consider powders like pea protein powder. It would be best to talk to your dietitian before making any major changes to your diet.
Want to build an attention-grabbing bubble butt, blast away fat that's stored in all the wrong places, spring-clean your diet, turn back the clock on your skin, skyrocket your self-confidence and shatter your insecurities? Check out the BetterMe app and set this plan in motion!
Eat More Protein Salads
Whether dieting or not, eating salads can also increase the amount of protein you consume. Take a look at this easy protein salad recipe from BBC Good Food:
Recipe: Warm Roasted Squash And Puy Lentil Salad (6)
This salad recipe is perfect if you want to consume more protein because it is prepared with some high protein foods like lentils. Take a look:
Ingredients (6):
1kg butternut squash, chunkily diced

2 x cans puy lentils in water

100 g bag spinach

1-2 tbsp. toasted pumpkin seeds

150 g cherry tomatoes, halved

40 g Cheshire cheese

1 garlic clove, crushed

1 ½ tbsp. olive oil

2 tsp. thyme leaves

1 tsp. wholegrain mustard

1 tbsp. balsamic vinegar

½ red onion sliced
Preparation (6):
Heat the oven to 200C/180C fan/gas 4. Toss the butternut squash with 1 tablespoon of olive oil, thyme leaves, garlic clove, and seasoning. Roast for 25 to 30 minutes or until tender.

Mix half a tablespoon of olive oil, balsamic vinegar, the wholegrain mustard and 1 to 2 tablespoons of water. Drain the puy lentils in water and toss with the red onion, dressing, cherry tomatoes, and spinach.

Divide the lentils between four plates. Top with the squash, then crumble over the pumpkin seeds and Cheshire cheese.
Nutrients (6):
Calories- 304

Total fat- 10 g

Total carbs- 41 g

Fiber- 13 g

Protein- 15 g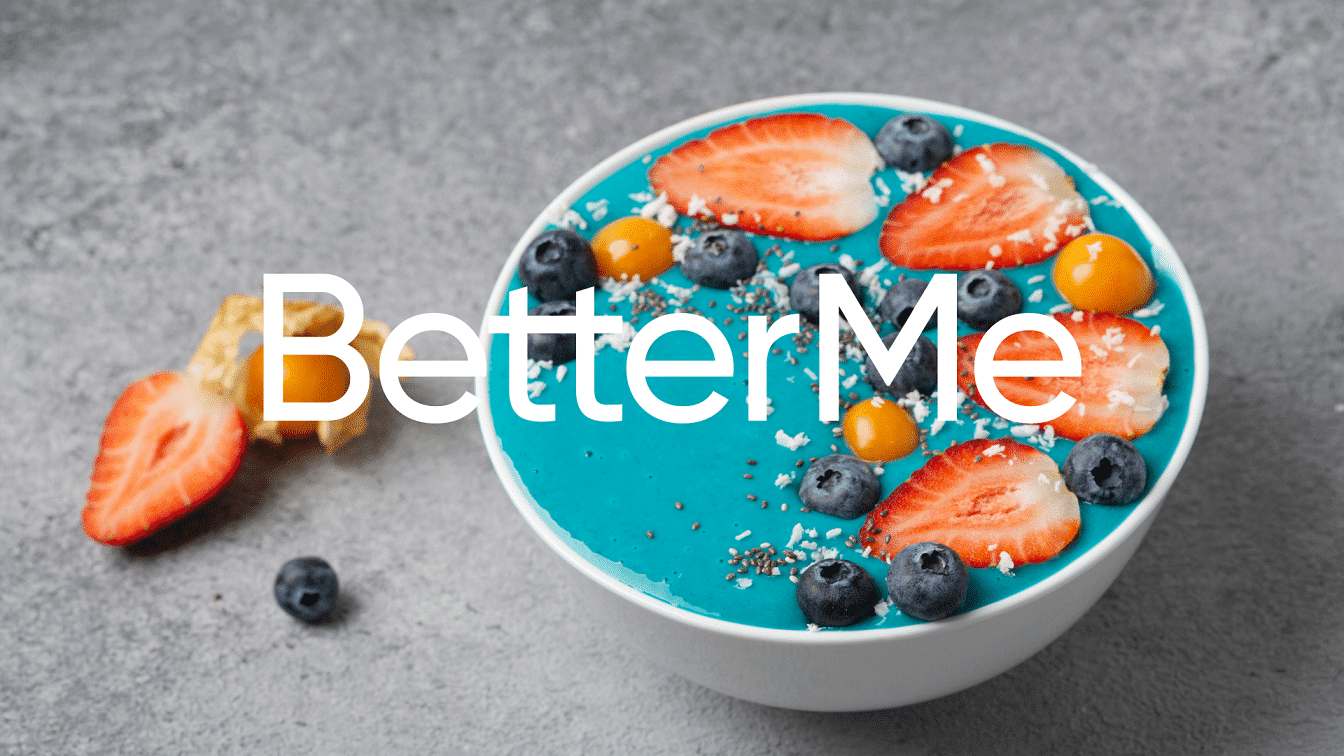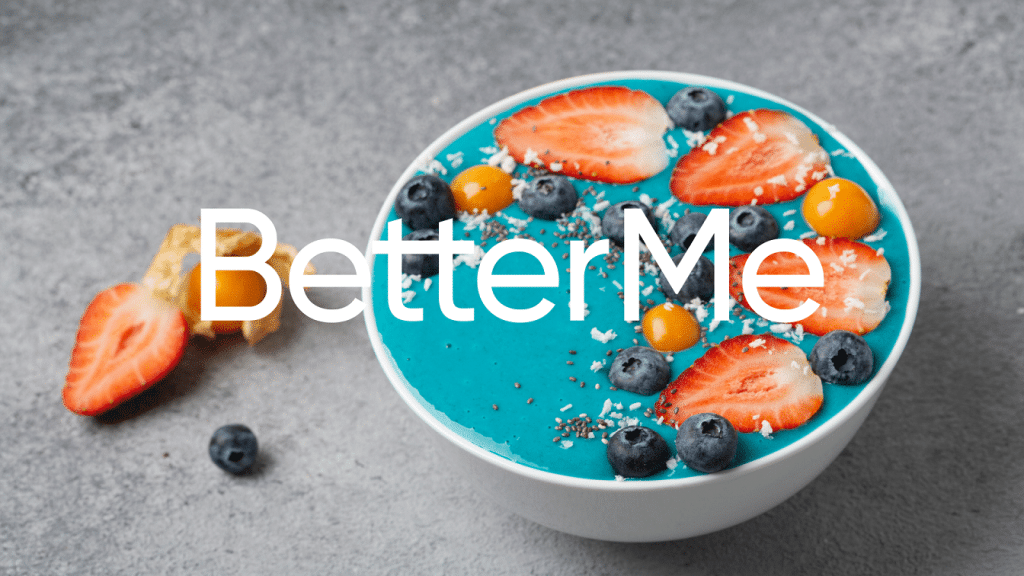 Read More: Protein Cookie Recipes: 5 Easy Recipes For Gym Goers With A Sweet Tooth
Add Greek Yogurt To Your Diet
Swap Greek yogurt for traditional yogurt for it has a high protein content. Additionally, it is tasty and easy to incorporate into your diet. For example, you can have it as a snack and on the go or use it to prepare different healthy dishes. Here is an example of a healthy Greek yogurt recipe from BBC Good Food you can try (4):
Recipe: Nutty Cinnamon & Yogurt Dipper (4)
This recipe is perfect if you are looking for a dip for your crackers, rice cakes or celery sticks. It is as follows:
Ingredients (4):
100 g natural Greek yogurt

1 tbsp. nut butter (try almond or cashew)

¼ tsp. ground cinnamon

1 tsp. honey
To serve:
Celery sticks

Apple wedges (tossed in a little lemon juice to prevent them turning brown)

Carrot sticks

Mini rice cakes or crackers (choose gluten-free brands if necessary)
Preparation (4):
Take a small tub and mix the yogurt, cinnamon, nut butter, and honey. Serve with apple wedges (tossed in a little lemon juice to prevent them turning brown), mini rice cakes or crackers, or celery or carrot sticks.
Nutrients (4):
Calories- 250

Total fat- 18 g

Total carbs- 14 g

Fiber- 0 g

Protein- 8 g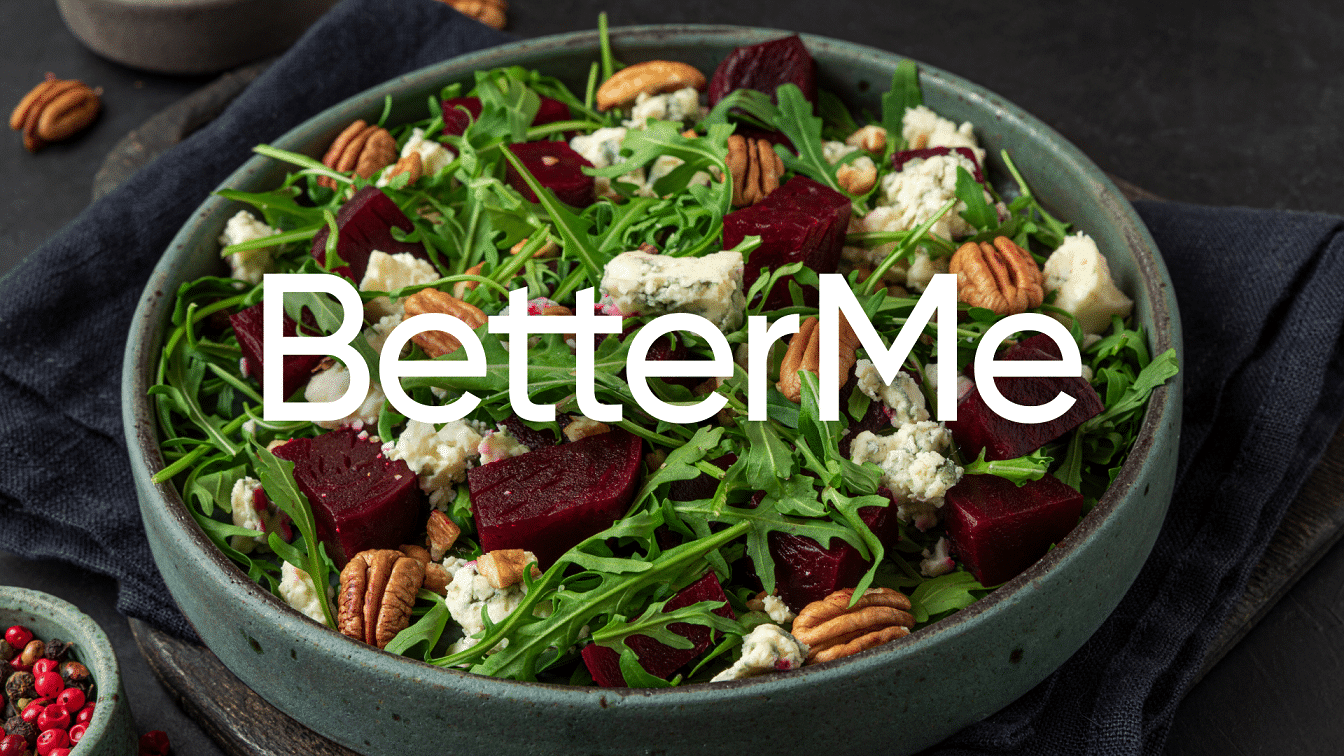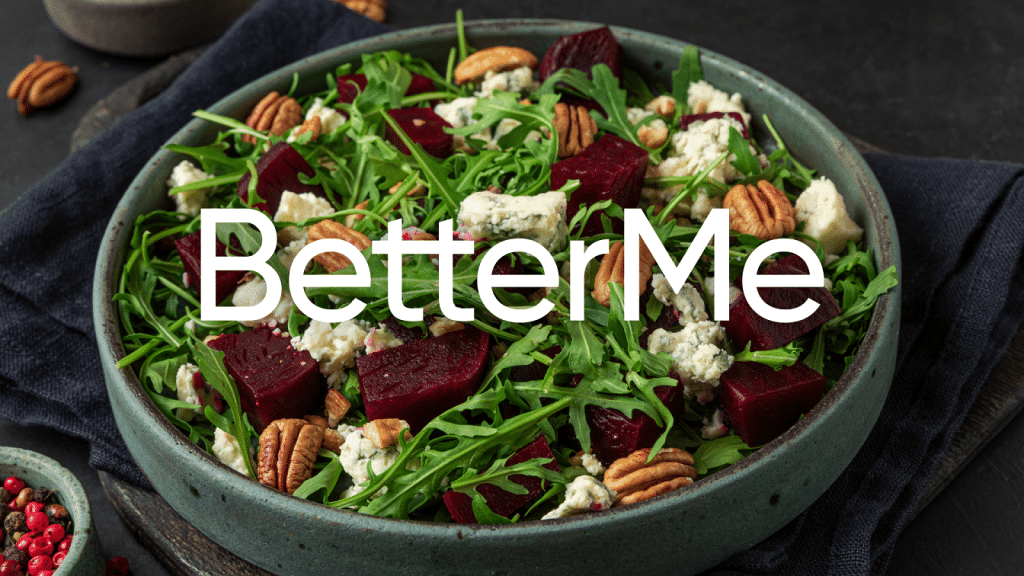 When it comes to weight loss, progress is made by inches, not miles, so it's much harder to track and a lot easier to give up. BetterMe app is your personal trainer, nutritionist and support system all in one. Start using our app to stay on track and hold yourself accountable!
Snack On Nuts
If you are looking for high-protein snacks to add to your diet, then choose nuts. Nuts are excellent sources of nutrients like protein, fiber, and healthy fats. However, the nutritional benefits may vary depending on the type of nut you consume.
Below is a look at the protein content in a 100 g serving of some of the most common nuts (7):
Peanuts- 25.80 g

Almonds- 21.15 g

Pistachios- 20.16 g

Cashews- 18.22 g

Walnuts- 15.23 g

Hazelnuts- 14.95 g
The good news is that you can snack on them as they are or add them to your smoothies, breakfast cereal, salads, shakes, or trail mix. 
Choose Quinoa Over Rice
Quinoa is considered a complete protein because it contains all the essential amino acids your body needs. So, it can be beneficial to swap rice or pasta for quinoa. Additionally, you may also add quinoa to your salads, smoothies, soups, and baked goods like muffins. Here is an example of a quinoa recipe where it is swapped for rice: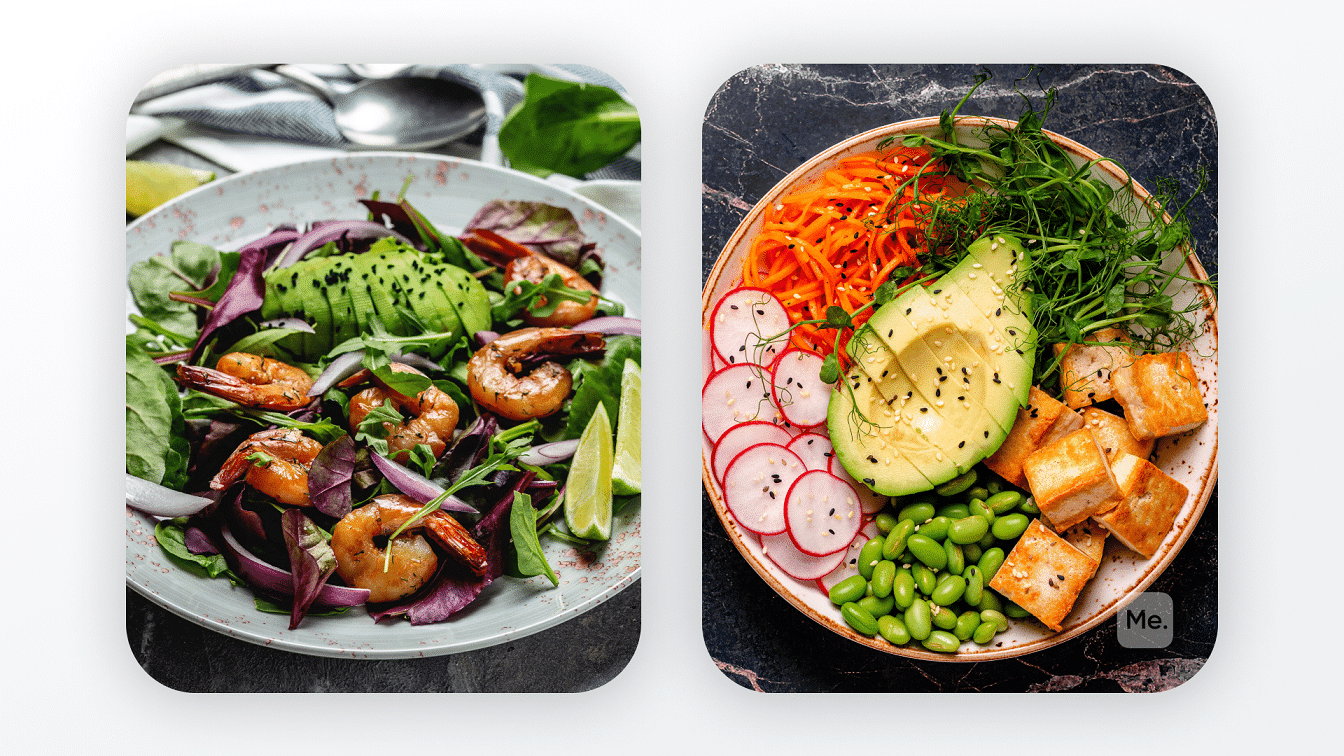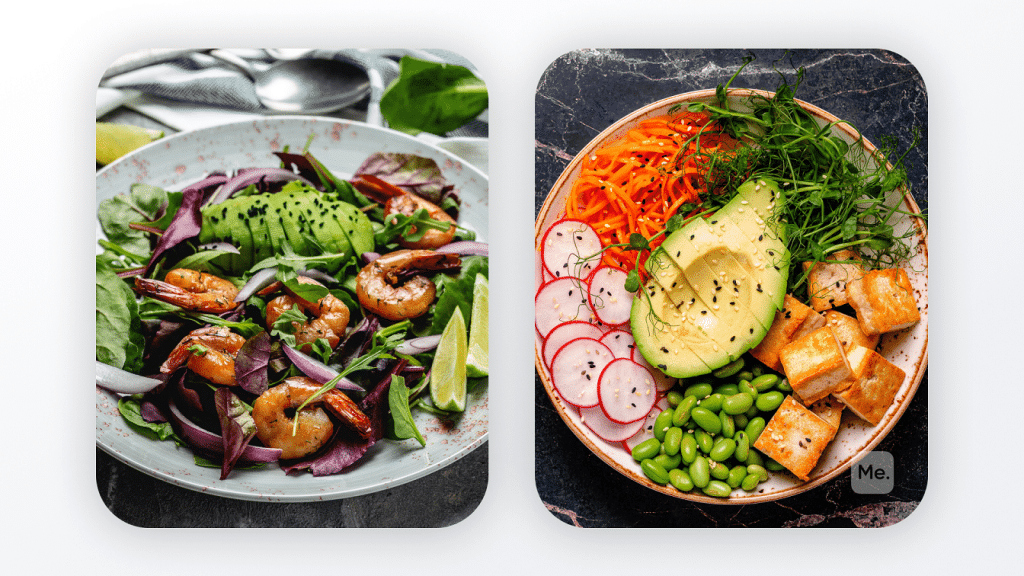 Recipe: Quinoa With Chicken And Lentils (5)
Besides swapping rice for quinoa, this recipe also uses protein rich foods like chicken and lentils. Be sure to get more details about the recipe from Food Network.
Ingredients (5):
1 cup quinoa

1 15-ounce can lentils, strained and rinsed

1 cup shredded rotisserie chicken, white meat with skin removed 

2 cups whole frozen green beans 

1 small onion, finely chopped

2 tbsp. toasted, sliced almonds

2 tbsp. olive oil

2 garlic cloves, chopped

1 tsp. ground cumin

½ tsp.

ground cinnamon

Zest and juice of 1/2 lemon 

Kosher salt and freshly ground black pepper

1/4 cup 2-percent Greek yogurt
Preparation (5):
Put the quinoa in a fine mesh strainer and rinse under cold running water until the water runs clear. Boil a small saucepan of water then add the quinoa and cook until translucent and tender for about 8 to 12 minutes. Strain the quinoa, return to the saucepan and stir in the lentils. Cover and keep warm.

Heat the oil over medium-high heat in a large nonstick skillet. Add the onions and cook for 5 to 7 minutes until deep golden brown, while stirring frequently. Add the cumin, garlic, lemon zest, cinnamon, 3/4 teaspoon of salt and some grinds of pepper and stir for a minute until toasted and fragrant. Add half a cup of water and scrape up any brown bits. Add the chicken, bring to a simmer and cook for about 2 minutes or until almost all of the liquid evaporates and the chicken is moistened.

Meanwhile, put the green beans in a microwave-safe bowl with a tablespoon of water. Cover and microwave for 3 minutes until hot.

Add the chicken-onion mixture, lemon juice and a quarter teaspoon of salt to the quinoa-lentil mixture then stir to combine. Divide among four bowls. Top each with almonds, greens beans, and a dollop of yogurt.
Nutrients (5):
Calories- 370

Total fat- 14 g

Total carbs- 41 g

Fiber- 8 g

Protein- 20 g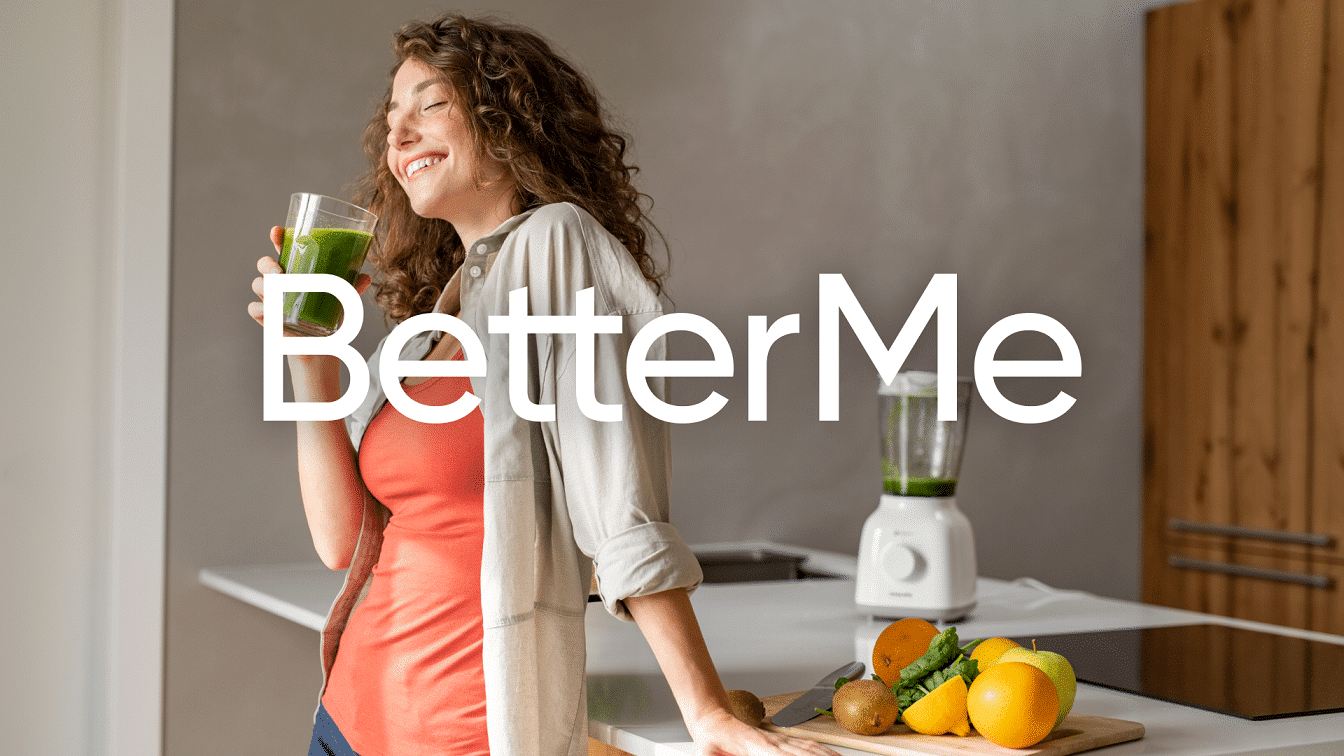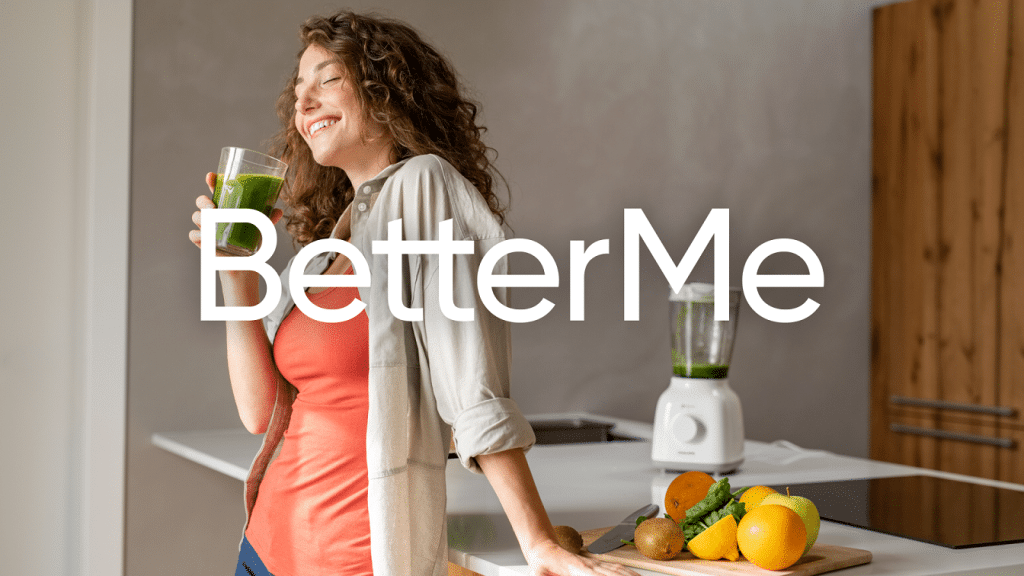 Add Beans To Your Diet
Beans are rich in protein and are perfect for many main dishes. For example, they go well with rice, mashed potatoes, fried okra, cornbread, salads, soups, and casseroles. Here is an easy bean recipe from BBC Good Food to try (3):
Recipe: Kidney Bean Curry (3)
This Kidney Bean Curry recipe is an easy and flavorful dinner recipe to prepare, even on your busy nights. It is as follows: 
Ingredients (3):
400 g can kidney beans, in water

400 g can chopped tomatoes

Cooked basmati rice, to serve

1 onion, finely chopped

1 tbsp. vegetable oil

Thumb-sized piece of ginger, peeled and finely chopped 

2 garlic cloves, finely chopped

1 small pack coriander, stalks finely chopped, leaves roughly shredded

1 tsp. ground paprika

1 tsp. ground cumin

2 tsp. garam masala
Preparation (3):
Heat the oil in a large frying pan over low-medium heat. Add the onion and a pinch of salt and cook while stirring occasionally, until softened and starting to color. Add the ginger, garlic, and coriander stalks and cook for a further 2 minutes, until fragrant.

Add the spices and cook for another minute. Add the chopped tomatoes and kidney beans in their water and bring to a boil.

Turn down the heat and simmer for 15 minutes until the curry is nice and thick. Season to taste, then serve with the basmati rice and the coriander leaves.
Nutrients (3):
Calories- 282

Total fat- 8 g

Total carbs- 33 g

Fiber- 14 g

Protein- 13 g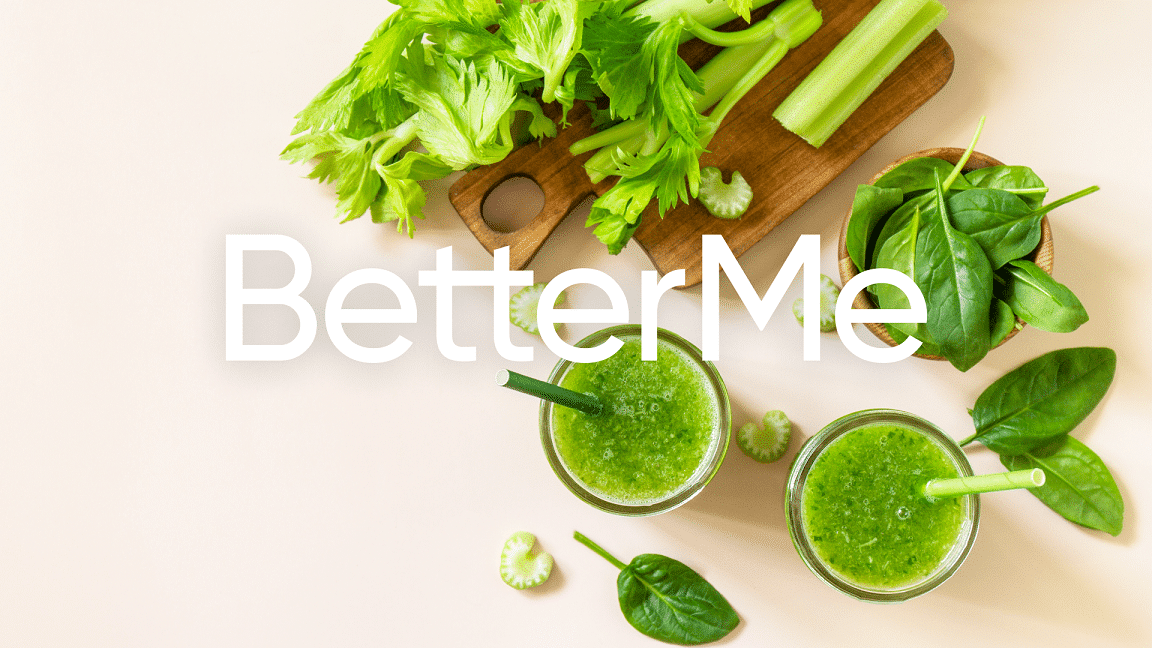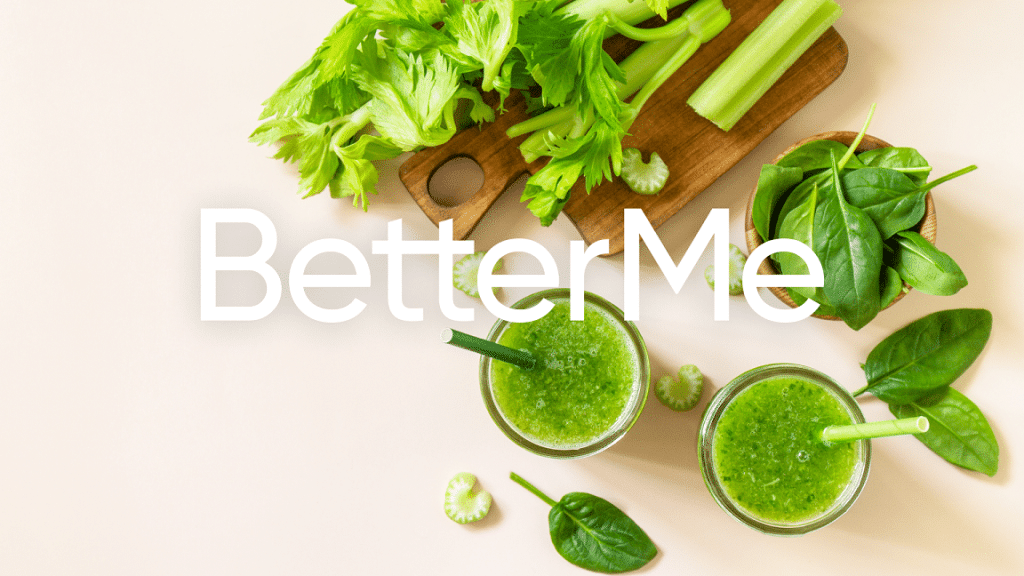 Plan Your Meals
One of the best ways to consume more protein is to plan for your meals. Planning allows you to account for more protein instead of deciding what to eat on the spot. Such an approach can make you consume smaller protein portions or base your meals around other food groups. That said, design a meal plan with meals based around more protein sources such as eggs, chicken, tofu, dairy, or pulses.
The Bottom Line
Protein is an important nutrient in the body for muscle growth, blood clotting, weight management, and immune system response. Most people who follow high protein diets often want to build muscle, lose, or gain weight.
Some of the easy ways to get more protein include eating protein salads, drinking protein shakes, and consuming the right protein powder. Additionally, you could plan your meals based on protein, swap rice or pasta for quinoa, snack on nuts, and add beans and Greek yogurt to your diet. However, be sure to talk to your dietitian before making any major dietary changes.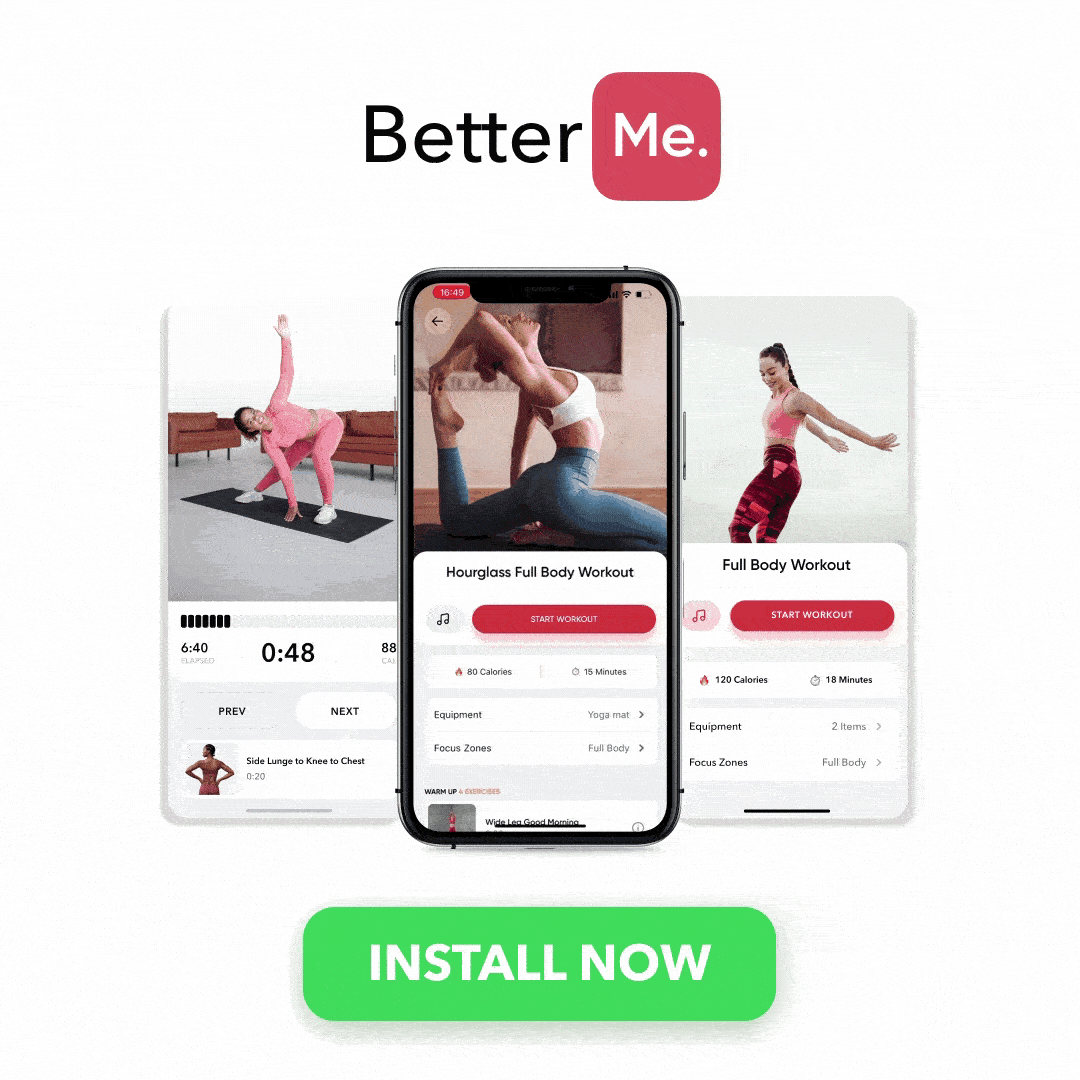 DISCLAIMER:
This article is intended for general informational purposes only and does not address individual circumstances. It is not a substitute for professional advice or help and should not be relied on to make decisions of any kind. Any action you take upon the information presented in this article is strictly at your own risk and responsibility!