Leggings. The closet staple we didn't know that we needed, until we had a pair. They can be dressed up or down and are the perfect piece to add some extra pizzazz to any look. And let's not forget what they were actually made for – exercise! The perfect pair of leggings can take your workout to the next level by making you feel confident doing any activity. But with so many options out there, it can be hard to know what to look for when choosing the perfect pair of leggings. And wa-la! We present you with this buyer's guide. Tap into our expertise and you'll know exactly what to look for next time you go shopping for leggings.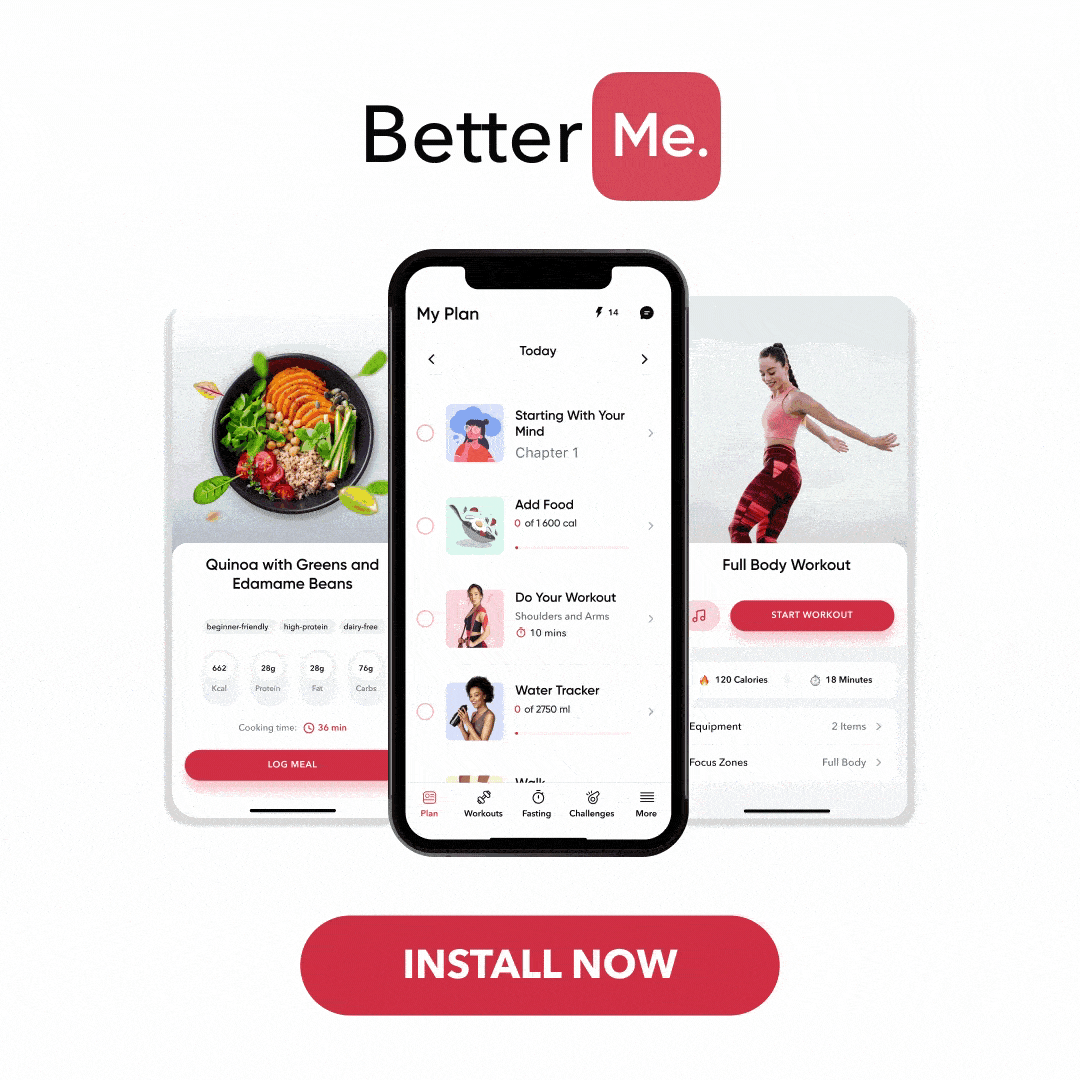 Non-Negotiable: A Snug Fit
We could go on and on about all the features to look for in a great pair of leggings, but there is one thing that trumps them all – fit. Nothing beats a pair of leggings that hug you in all the right places and feel great on. 
How to Know If Your Leggings Are Fitting Well:
The waistband should be snug but not too tight. 

There shouldn't be any gapping around the crotch area. 

When you squat, it shouldn't feel like the leggings are sliding off. 

The fabric should be stretchy enough that it moves with you. 

The length should be just right – not too long or short.
You shouldn't see an outline of your camel toe (aka the dreaded "wet jeans" look) when wearing leggings. If you do, the leggings might be too tight, so size up.
The leggings shouldn't pinch or pull when you move around in them.
One way to guarantee a snug fit is by measuring yourself. Online stores usually have a size chart that you can use to figure out what size is best for you. Start with your normal pants size but when in doubt, always go down one size—remember that leggings stretch out over time.
Below are some important measurements you need before you start your shopping:
Waist Measurement

– measure around the narrowest part of your waist. 

Hip Measurement

– measure around the fullest part of your hips. 

Thigh Measurement

– measure around your thigh at its widest point. 

Inseam Measurement

– measure from the top of your inner thigh to your ankle.
Material Matters: Choose A Fabric That Works With You
Not all fabrics are created equal. Different materials will perform better in different environments, so it's important to find the right fabric for your needs.
When shopping for leggings, think about what activities you will be doing in them and what environment you will be wearing them in.
Here are some of the most popular materials and what they are best for:
Cotton

– Breathable, comfortable and great for everyday wear. 

Nylon/Spandex

– Soft, lightweight and perfect for workouts. 

Polyester

– Durable, sweat-wicking and great for outdoor activities.

Bamboo

– Eco-friendly, breathable and perfect for sensitive skin.
Note that leggings should be completely opaque—there's never a good excuse for sheer or see-through fabric. If you can see your skin through the fabric, then it's not a good pair of leggings and the material is too thin for workouts.
Read More: What Can BetterMe Band Do To Improve Your Health? 
Stretch: The Difference Between 4-Way And 2-Way Stretch
Leggings are made with either 4-way or 2-way stretch. The difference is all about how far the fabric can stretch in different directions.
4-way stretch leggings have a higher degree of elasticity, which means they can stretch in four directions and move with your body. They are more forgiving and provide more flexibility, making them the perfect choice for activities like yoga, dance and other high-impact sports.
2-way stretch leggings, on the other hand, are more rigid. They allow for movement in two directions—up and down or side to side—but not a lot of flexibility. These are best for low-impact activities like walking or lounging around the house.
When trying on leggings, bend and twist your body to make sure the fabric moves with you in all directions. If you're shopping online, look for fabric descriptions that mention 4-way or 2-way stretch.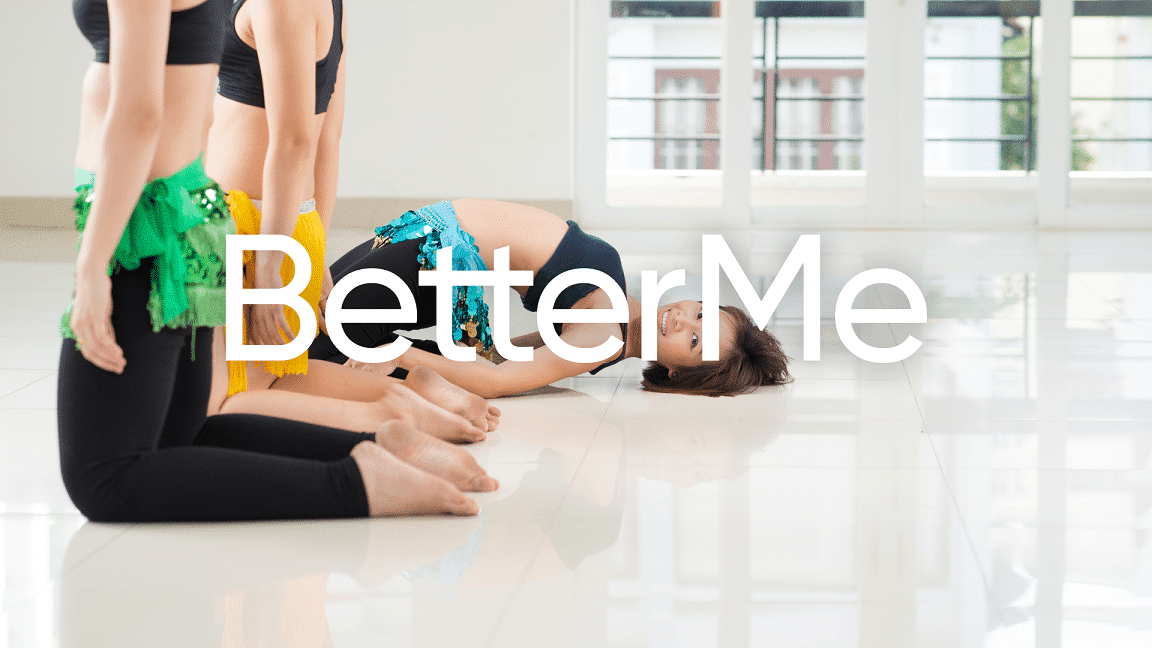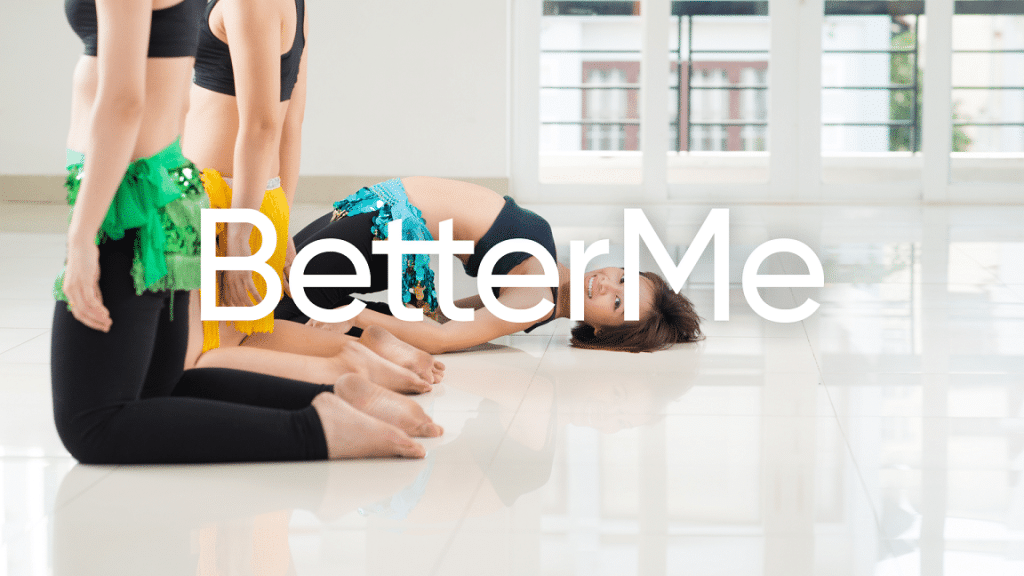 Sweat-Wicking: Emphasis On The Wicking
Sweat is good. That is, until it starts dripping down your legs and you worry about it seeping through your leggings. You might feel self-conscious and it's not exactly hygienic either.
This is why sweat-wicking fabric is a must if you will be doing any activities in your leggings. Look for fabrics that are designed to keep sweat away from your skin and quickly evaporate it so you can stay dry and comfortable.
Note that not all sweat-wicking fabrics are equal. Some will perform better than others, especially when it comes to moisture absorption and breathability. 
Squat-Proof: For When You're Doing More Than Just Lounging
We know you're looking for a pair of leggings that will perform well in any situation. That's why it's important to get a pair that is "squat-proof". Not sure what that means?
Squat-proof leggings are designed to be opaque and stay in place, no matter how much you move. This means that when you squat, bend down or stretch, your leggings won't become see-through or ride up.
Most importantly, squat-proof leggings are less likely to rip or tear when you're doing more intense activities that strain the seams (hello, burpees!)
For leggings to be squat-proof, they must satisfy two key criteria:
The material should be thick enough to provide full coverage. 

The fabric should be stretchy and have a lot of "give".
The seams should also be strong and well sewed to avoid any ripping or tearing.
Yanking yourself back in shape has never been so easy with our game-changing fitness app! Start transforming your life with BetterMe!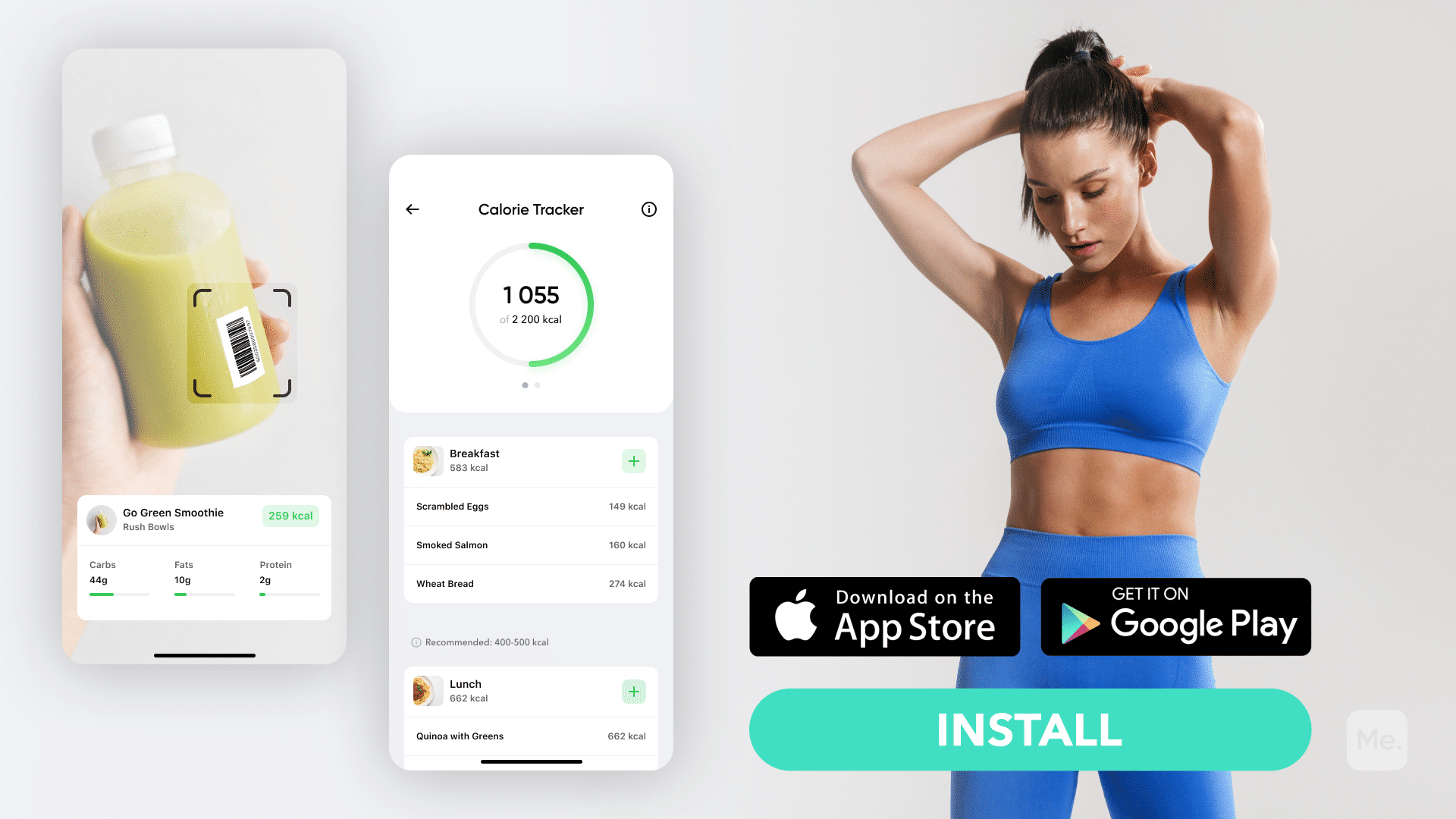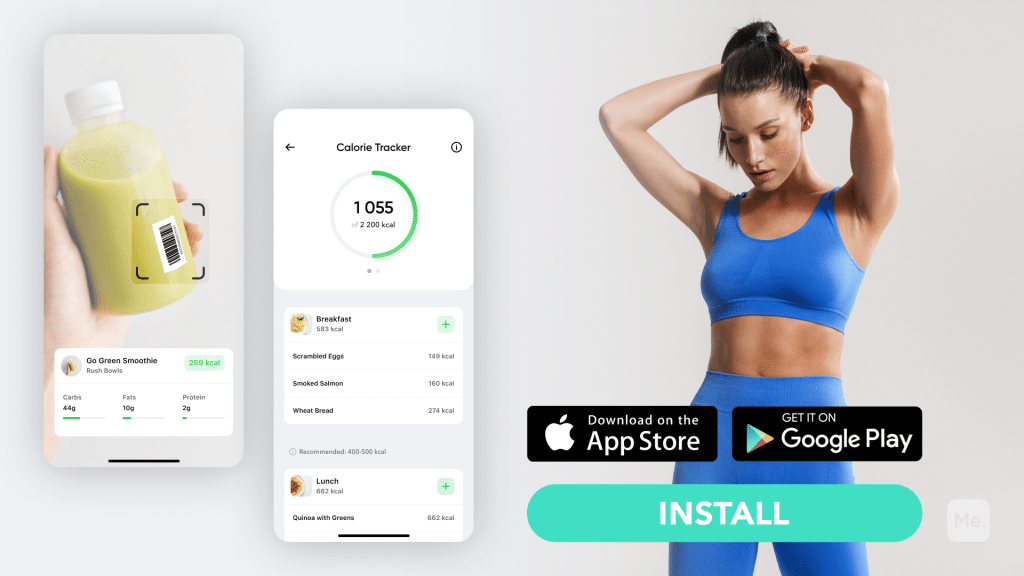 Style Choices: Make A Statement With Your Leggings
Let's face it – leggings are fun to wear. With all the different styles available, you can find a pair that suits your personality and makes a statement.
Here are some of the most popular styles to look out for:
High-waisted – Sleek and supportive, perfect for activewear.

Patterned – Fun and vibrant, great for making a statement.

Mesh – Breathable, lightweight and perfect for workout.

Lace – Elegant and feminine, perfect for a night out.
Price: Quality Comes At A Price
The saying cheap is expensive has never been more true. While you don't have to break the bank for a good pair of leggings, it's worth investing in quality material and construction.
Cheap leggings are usually made from cheaper fabrics that won't last long and may even lose their shape after just a few wears. Investing in a more expensive pair of leggings may seem daunting, but you'll save yourself from having to buy several pairs over time.
Think of it as an investment: a good pair of leggings can last years if cared for properly. Plus, the quality of fabrics and construction will greatly affect your comfort, performance and style.
BetterMe Leggings Are The Answer To All Your Legging Needs
BetterMe leggings are designed for the fashion-conscious fitness enthusiast (1). Providing coverage in all the right places, shaping and lifting your body, and keeping you cool during intense workouts.
Here's why you can never go wrong with one of our leggings (1):
Snug-Fit Guaranteed
Our leggings have a high-rise fit, designed to provide maximum tummy control, lifting the booty and providing a figure-contouring effect. The waistband has a silicone grip to keep it in place during intense workouts.
Read More: MUST HAVE Sports Clothes For Men 2023 – Why And How To Get The Right Gear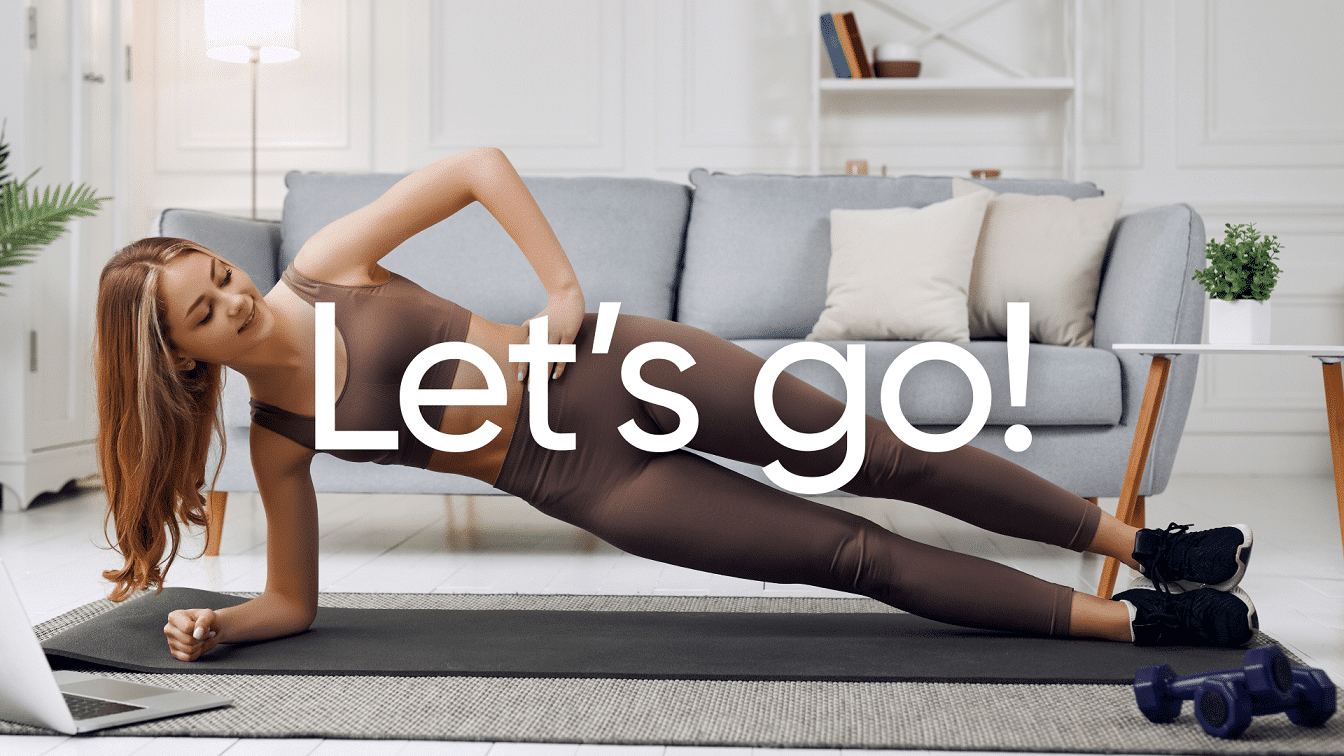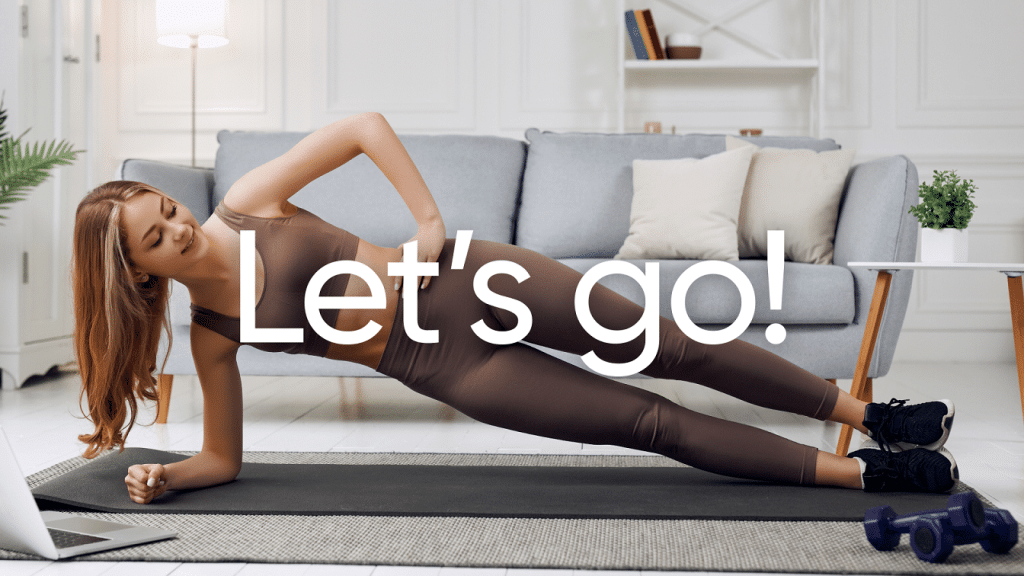 Lightweight, Breathable, Sweat-Wicking Fabric
Stay cool and dry in our leggings that comprise 80% nylon and 20% spandex.
4-Way Stretch Material
This ensures that your leggings are flexible and provide maximum mobility for every activity.
Anti-Chafing, Anti-Friction
Walk, run, and dance with ease in a pair of leggings that are designed to be comfortable, even during the most intense workouts.
Wear-Tested
Put through the wringer by our in-house team, these leggings have been rigorously tested for comfort and performance.
Easy To Mix & Match
Looking for a pair of leggings that are versatile enough to wear during your workouts and on the streets? Our leggings are athleisure approved and come in a range of colors and designs, making it easy to mix & match with your regular clothes.
In Conclusion
We hope this buyer's guide has helped you figure out what to look for when shopping for leggings.
Remember, fit is key and material matters – choose a fabric that will work with your activities and environment. And don't forget that quality comes at a price, so investing in a good pair of leggings will be worth it in the long run.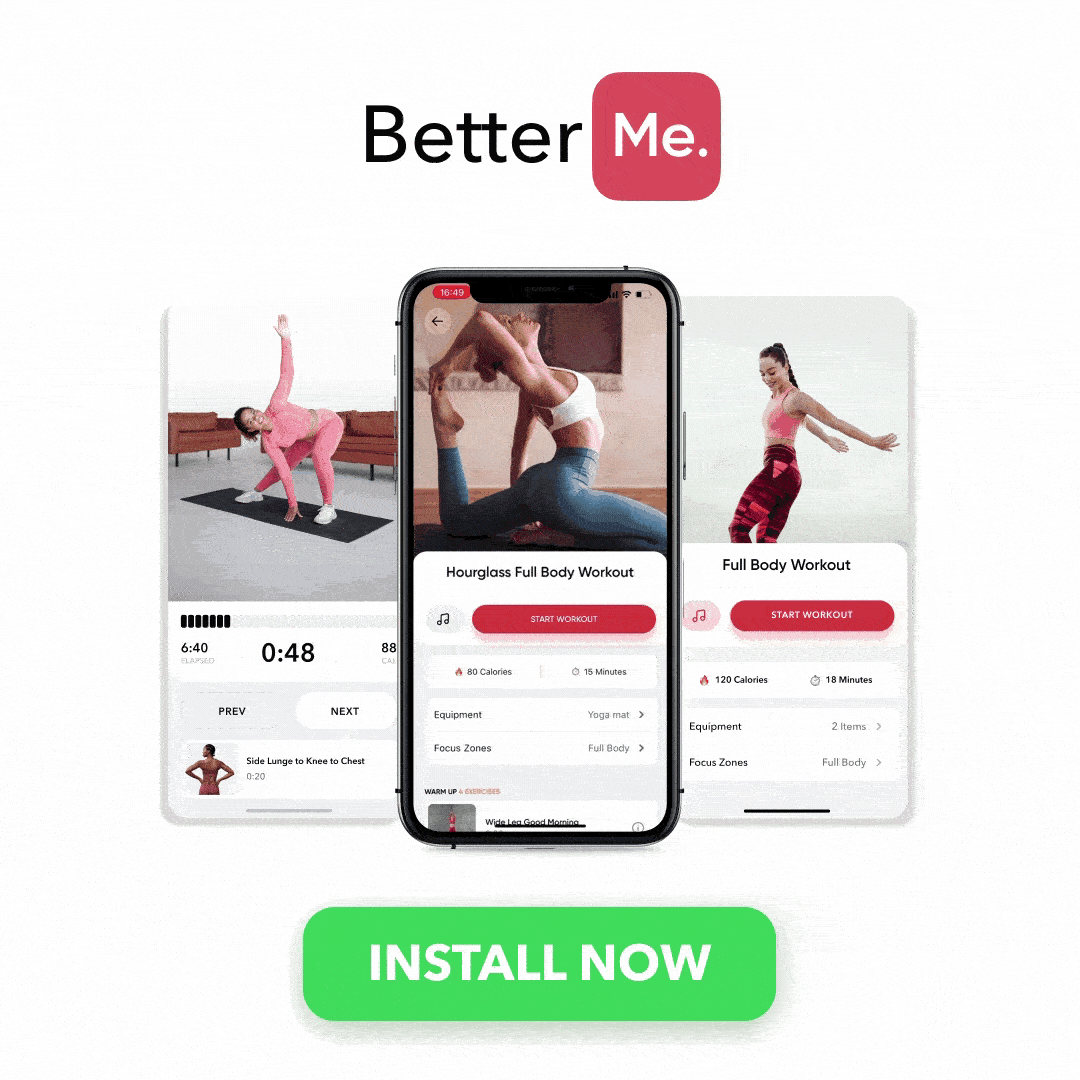 DISCLAIMER:
This article is intended for general informational purposes only and does not address individual circumstances. It is not a substitute for professional advice or help and should not be relied on to make decisions of any kind. Any action you take upon the information presented in this article is strictly at your own risk and responsibility!
SOURCES:
Leggings

(n.d., betterme.world)