We are all familiar with the popular saying that goes "An apple a day keeps the doctor away", but have you ever wondered how true this statement is? Like all fruit, apples are great to have around as a healthy snack option but what health benefits do they actually have? And better yet, are apples good for weight loss? Could upping your weekly intake of this fruit be the trick that you've been looking for to help you finally get rid of those extra stubborn pounds and that muffin top? If you are on a fitness journey and have been wondering if apples are good for weight loss, then you are at the right place. Stick around to learn more about the health benefits of this popular fruit, if and how they can positively or negatively affect your fitness goals, whether eating apples at night for weight loss is a good idea, whether green or red apples are best for weight loss, and much more.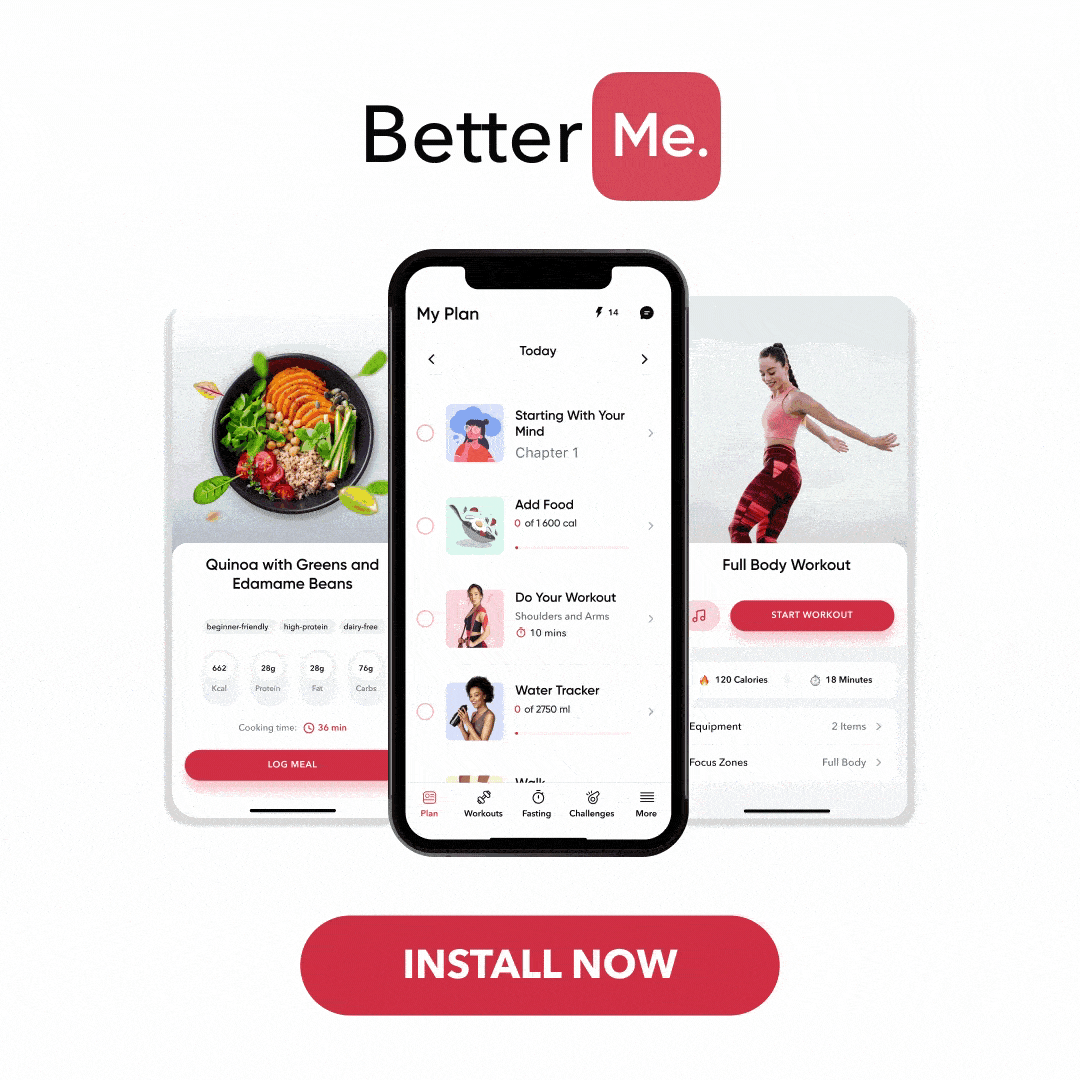 Apples Nutritional Profile
To determine the best apples for weight loss, we must look at the nutritional profile of some of the most popular apple varieties sold and consumed today. When it comes to losing those extra pounds, your nutrition – or rather, what you eat – matters even more than how much you workout. By nourishing your body with the right foods you are able to keep weight gain at bay, and even lose weight if you eat the right amount of calories.
Here are the nutrition profiles of 100 g of Fuji, Red Delicious, Granny Smith, Gala, and Honey Crisp apples according to the US Department of Agriculture (USDA) (9, 5, 6, 8, 7):
| | Red Delicious | Fuji | Honey Crisp | Gala | Granny Smith |
| --- | --- | --- | --- | --- | --- |
| Calories (kcal) | 62 | 65 | 60 | 61 | 59 |
| Carbs (g) | 14.8 | 15.6 | 14.7 | 14.8 | 14.1 |
| Protein (g) | 0.19 | 0.15 | 0.1 | 0.13 | 0.27 |
| Fats (total in g) | 0.21 | 0.16 | 0.1 | 0.15 | 0.14 |
| Fiber (total in g) | 2 | 2.1 | 1.7 | 2.1 | 2.5 |
| Sugars (total in g) | 12.2 | 13.3 | 12.4 | 11.8 | 10.6 |
| Water (g) | 84.7 | 83.6 | 85 | 84.6 | 85.1 |
In terms of minerals, apples are quite high in potassium with red delicious having the least amount at 95 mg and the granny Smith variety having the highest quantity at 116 mg. Apples also have trace amounts of other minerals such as calcium, magnesium, and phosphorus, among others.
Read More: Is Mango Good For Weight Loss? Here's What You Need To Know
Are Apples A Good Snack For Weight Loss?
Yes, they are. As we've seen in the table above, not only are all apple varieties quite low in calories but they also have fiber. When it comes to losing weight, how many calories you consume plays a big role on whether you manage to lose weight or not.
According to the 'calories in, calories out' theory, when you consume less calories than your body burns on a daily basis, you end up losing weight. Also known as a calorie deficit, it is one of the most important factors that positively affect weight loss, quickly followed by working out. High fiber foods are also important in weight loss because they take longer to digest, which keeps you fuller for longer – preventing unnecessary snacking and overeating and enabling you to better stick to your caloric deficit diet.
Several studies have also shown that eating apples can also help in losing weight
In a controlled trial published in 2008, researchers took 49 women all ranging from 30 to 50 years and divided them into 3 groups. The 1st group had to add 3 apples to their daily diet, the 2nd added 3 pears and the third group added 3 oat cookies to their daily diet. The women ate like this for 10 weeks. 
At the end of the study period, researchers found that the fruit groups lost weight (with the apple group losing more pounds than the pear group) while the oat group did not. Interestingly enough, the apple and pear group also reduced how much calories they consumed a day ((-25.05 and -19.66 kcal/day, respectively), while the oat group increased their daily caloric intake by +0.93 kcal (1). The results of this study clearly show that apples are indeed good for weight loss.
 In a review published in 2015, researchers looked at studies published over 24 years (from 1986 to 2010) to try and find out how some particular fruits and vegetables may be more or less beneficial for maintaining or achieving a healthy weight.
The researchers found that an increased intake of fruits such as berries, apples, and pears resulted in a 4-year weight change. People who also increased their vegetable intake, specifically non-starchy veggies like  tofu, cauliflower, and other soy products also experienced weight loss, albeit less than those who ate more fruit (10).
A study published in 2022 a study done on

Fuji

apples found that the peel of this apple has nutrients that have anti-obesity effects (

14

).
With all this evidence, it is clear to see that apples are indeed a fantastic and nutritious snack for weight loss. An important fact to note is that if you'd like to add these fruits to your weight loss meal plan, consume them whole, rather than juicing them.
While juicing might be popular these days, what they don't tell you is that this process gets rid of the pulp, the part of the fruit that has the fiber that you need to stay full for longer to reduce how much you eat in a day.
In a study published in 2020 in the Journal of Nutrition, researchers found that men who ate whole apples experienced a greater sensation of fullness and satiety throughout the day when compared to the men who consumed either pureed or juiced apples (15).
Betterme will keep you laser-focused on your weight loss journey! Nutrient-packed meal plans, fat-blasting workouts, galvanizing challenges and much more. Try using the app and see for yourself!
FAQs
Are Green Apples Good For Weight Loss?
Yes, they are. All apples are good for a weight loss diet but green apples are especially good and might be slightly better for this goal. When compared to other varieties green apple are better for weight loss for a couple of reasons
They have the lowest calorie count as compared to all other varieties -You can safely consume them without worrying about going over you allocated calorie intake for the day

Despite being quite low in calories, they have the highest fiber count when compared to red apples – You don't have to eat too many of them to experience the feeling of fullness and satiety

They have the lowest sugar content – While fruit sugars aren't considered a hindrance to weight loss, eating low sugar fruits can help you combat how much total sugars you consume in a day.

Green apples have the most protein content in all apple varieties – 0.27 g might not seem like a lot on its own but when combined with other high protein foods, the number accumulates.
Remember that protein is a very important macronutrient for weight loss. Not only does it reduce the hunger hormone and boost several satiety hormones but the body also uses more calories to digest protein thus boosting your metabolism (13, 16).
Should You Eat Boiled Apples For Weight Loss?
Honestly, no. Not only does that not sound appetizing at all, but raw apple will help your weight loss goals as they are.
Read More: Are Blueberries Good For Weight Loss?
Are Apples Good For Weight Loss At Night?
Yes, they are. There is no solid research that claims that having an apple before bed will hinder your sleep or weight loss efforts. This fruit is also low in calories and has fiber, two factors that make it a good quick yet healthy midnight snack. Please note that, if you are counting calories, be sure to check that you are not canceling out your calorie deficit.
Are Dried Apples Good For Weight Loss?
Yes, they are. Remember that the main difference between dried and fresh fruit, is that the former has had all their water removed from them. Dried fruit still retain their micronutrients, fiber, and disease fighting antioxidants. Research has also shown that consuming dried fruit improves diet quality, increases the intake of under-consumed nutrients, reduces waist circumference as well as the risk of obesity (11, 12).
What Are Some Other Health Benefits Of Apples?
Other than weight loss and a reduced risk of obesity, some other benefits of consuming this fruit include
BetterMe app will kick you out of the mental funk, shake off your extra weight, rid you off your energy-zapping habits, and help you sculpt the body of your dreams. Intrigued? Hurry up and change your life for the better!
The Bottom Line: Why Are Apples Good For Weight Loss?
Yes, they are. When it comes to "why are apples good for weight loss", the answer lies in them being low in calories and having a lot of fiber. However, eating apples isn't a miracle answer to losing weight. Remember to eat highly nutritious foods, exercise at least 30 minutes a day, and watch your calorie intake. Healthy snacks are good for weight loss but you must also fix your overall diet and start exercising to lose those pounds.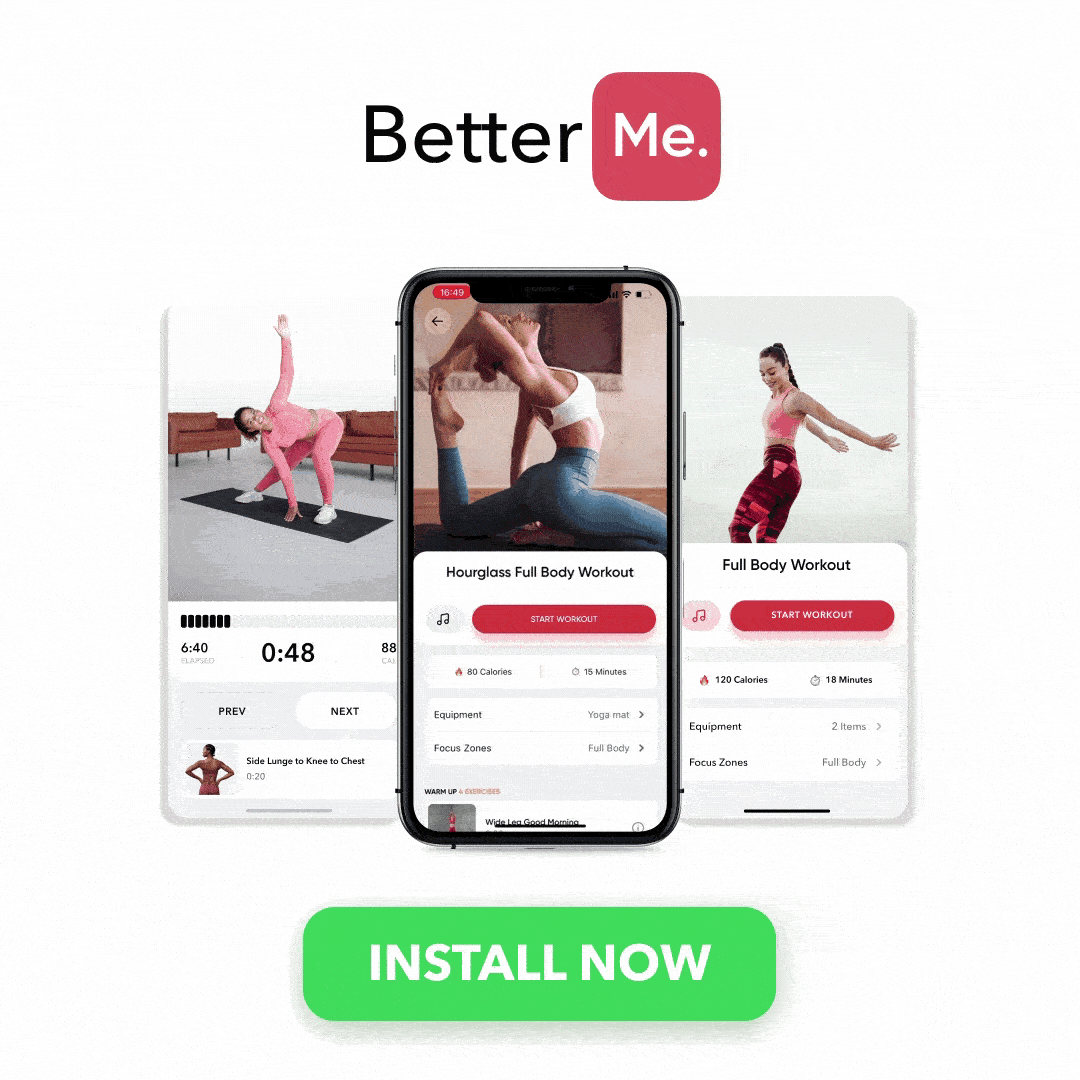 DISCLAIMER:
This article is intended for general informational purposes only and does not address individual circumstances. It is not a substitute for professional advice or help and should not be relied on to make decisions of any kind. Any action you take upon the information presented in this article is strictly at your own risk and responsibility!