Is Eating Cabbage Soup For 7 Days Healthy?
Are you looking for a quick fix to your weight issues? A 7 day cabbage soup diet could be what you need to shed a significant amount of pounds in just a week. Some proponents of this plan claim that they lost as much as 10 pounds at the end of the diet, while others lost more.
Is it less than a month to your wedding or graduation, and you want to fit in that beautiful dress, but your weight would not allow you to rock it perfectly? Well, worry no more! The 7 day diet weight loss with cabbage soup is a short-term crash diet might be the answer to your problem. However, though effective, it will deny your body the necessary nutrients for your well-being. Making it a plausible short-term fix that is not healthy if pushed beyond the seven days. 
What Is A 7-Day Cabbage Soup Diet?
This is a cheap, simple, but very rigid, low-fat high-fiber diet based on cabbage soup that is taken 2-3 times a day, with some sources advocating for day-long intake (13). While on this home-made diet, you can take other foodstuffs exactly as recommended. According to The Guardian, the origin of the cabbage soup diet can be traced to as far as the 1950s (4). However, this eating pattern became popular in the 1980s.
Some myths claim that the original 7 day cabbage soup diet started at the Sacred Heart Memorial Hospital cardiology department in Spokane, Wash. Where it was executed on overweight heart patients (7). This is why it is also referred to as the Sacred Heart Diet (13). It is also referred to as "Sacred Heart Memorial Hospital Diet", "Cleveland Clinic Diet", "Mayo Clinic Diet", "Miami Heart Institute Diet", and "Spokane Heart Diet", simply because it originated in a hospital for rapid weight loss before surgery for heart patients. However, all these medical facilities disclaim any association with the diet.
Read More: Soup Diet Review: How Safe And Effective Is It?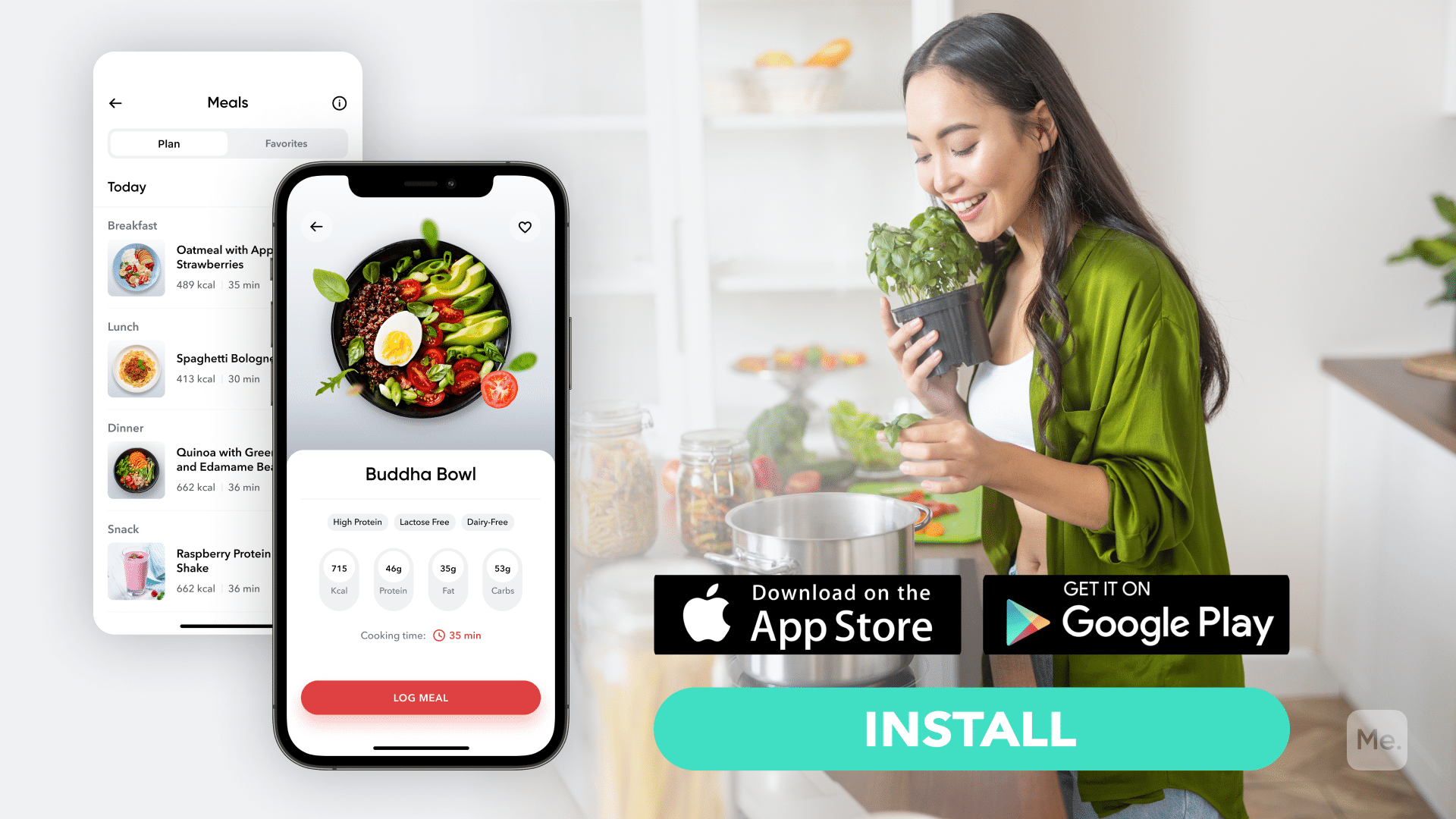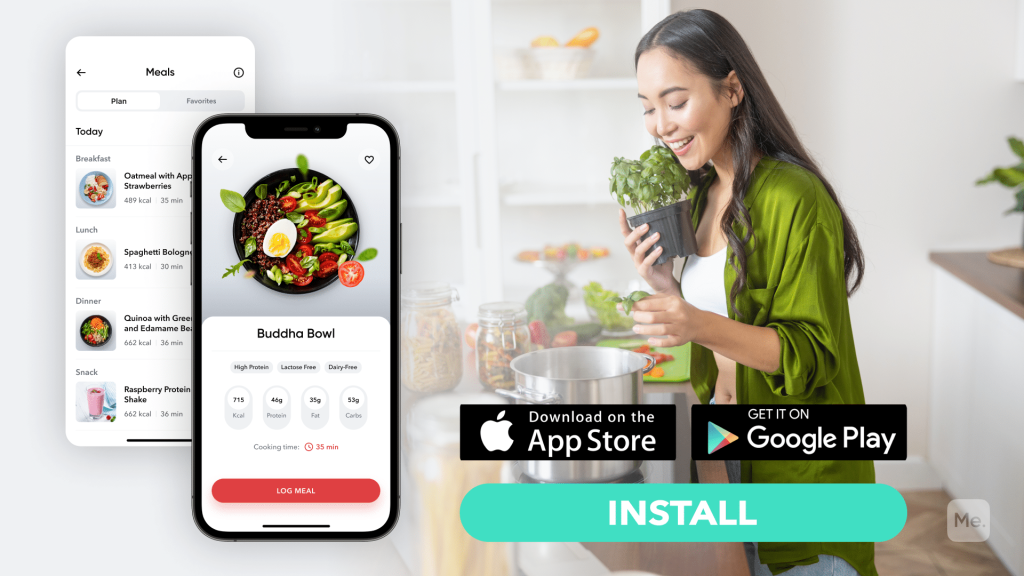 Cabbage Soup Diet Recipe: 7-Day Plan
Even though you will mainly consume vegetables, the cabbage soup meal plan is not vegan, as it allows meat consumption. There are several recipes on how to prepare the cabbage soup to reap maximum benefits. Some individuals customized the eating plan by including snacks that will make them enjoy the meal.
7-Day Cabbage Soup Diet Grocery List 
All the different recipes for the cabbage soup contain the same ingredients. These are:
Cabbages

Green peppers

Mushrooms

Plus large onions

Tomatoes

Bouillon cubes (optional)
Some recipes allow you to mix celery and carrots. You can also add non-starchy vegetables such as green beans and spinach.
Basic 7-Day Cabbage Soup Diet
Ingredients
1 cabbage head

3 large onions

2 cans of tomatoes or V-8 juice 

250 g sliced mushrooms

2 green papers

1 can of no-fat beef broth

1 bunch of celery

4 large carrots

2 cans of green beans
How to prepare the cabbage soup:
Roughly cut all the vegetables into small pieces.

In a large stockpot, sauté the onions with very little vegetable oil.

Add the vegetables to the onion, then cover with water.

Put the bouillon cubes and other seasonings such as spices, pepper, salt, hot sauce, and herbs.

Allow the mixture to boil for about 10 minutes, then reduce heat and let it simmer for about 30 minutes until the contents are tender.
Alternative Cabbage Soup Recipe
Ingredients
Vegetables: 
1 cabbage hea

d

3 cups of crushed plum tomatoes

6 green onions

1 bunch of celery

2 cups of fresh green beans

2 lbs carrots
Spices and herbs:
2 green bell peppers

18 teaspoons cayenne pepper

2 teaspoons of paprika

1 teaspoon of ground pepper

2 teaspoons of chili powder

1 teaspoon of coarse salt
Others:
2.5 cups of pasta sauce

1 small can of tomato paste

2 cups of beef broth

2 teaspoons of prepared mustard
Preparation
In a large stockpot, mix the tomatoes, tomato paste, pasta sauce, and beef broth.

Put the pot over high heat. Cover and let it boil.

Reduce the heat and allow the mixture to simmer for about 15 minutes.

Wash and cut the green beans into about 1-inch length. Roughly cut the washed celery with tops, as well as the carrots and green pepper. Cut the green onions into small sizes of about 14-inch length.

Combine all these chopped vegetables into the simmering cooking pot. Stir and ensure that the contents mix well.

Add all the spices and herbs, then stir and simmer on low heat for about 60 minutes.
Note that in place of plain water, to bring the mixture to boil, you can use chicken, beef, or vegetable broth to spice up the magical weight-loss soup. You can also purchase pre-shredded cabbage instead of a full cabbage head. To make the magic soup taste better, add red cabbage containing more antioxidants, use Italian spices, or go Indian by using curry.
Want to build an attention-grabbing bubble butt, blast away fat that's stored in all the wrong places, spring-clean your diet, turn back the clock on your skin, skyrocket your self-confidence and shatter your insecurities? Check out the BetterMe app and set this plan in motion!
Benefits Of Very Low-Calorie Diet: 7-Day Cabbage Soup
Here are the following advantages of this soup diet:
Short term rapid weight loss on very low calorie diets, especially for obese people (5).

You do not stay hungry all day long, and you can eat the allowed foods as much as you want. 

It is simple to prepare, and the ingredients are very affordable.

The fruits and vegetables make it rich in fiber.

Weight loss and low carb diets may decrease insulin resistance (8).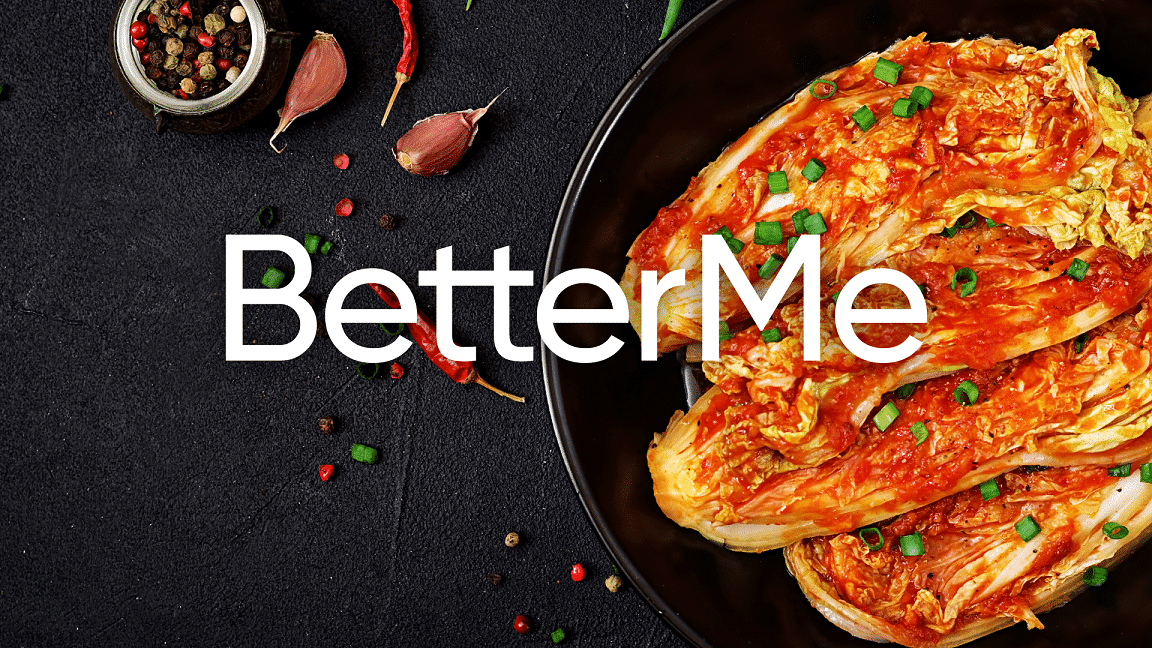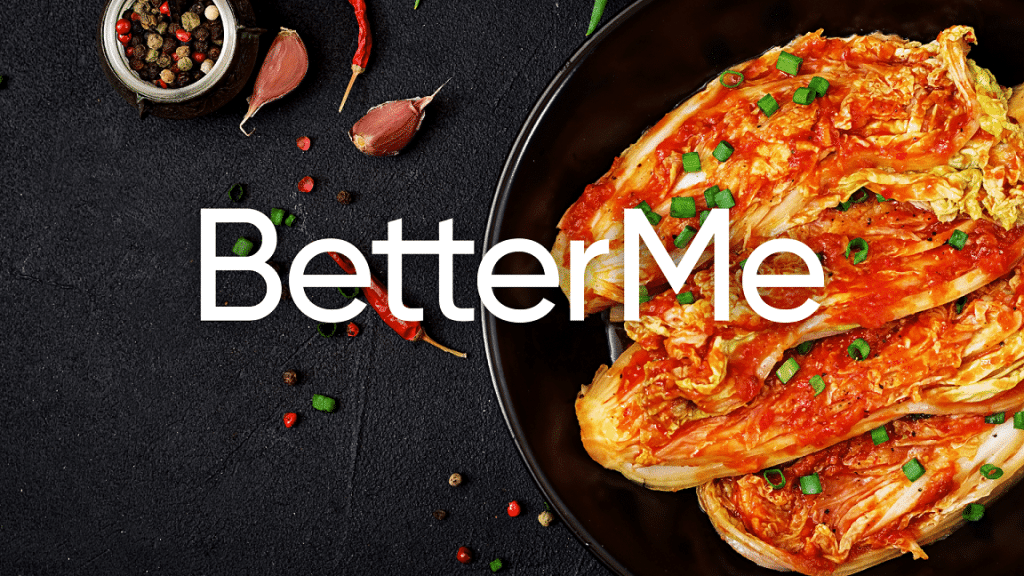 Tips And Recipe Variations For Detox Cabbage Soup Diet
Here are some things you should keep in mind:
It is not advisable to change the ingredients of this soup because it is meant for weight loss and detox. Furthermore, alterations of the ingredients may make the soup ineffective.

If your cooking pot is big, make large amounts of this soup, then store it for later.

Preserve the soup by putting it in an airtight container, then refrigerating for a maximum of 4 days. You can freeze the soup for up to 2 months.

When you take the soup from the freezer, allow it to thaw before warming it. You can reheat it over the stove using a boiling pot or by putting it in the microwave.

For detoxing purposes, cabbage soup should be taken alone. Since it is meant to flush out impurities, you should take more water than usual when on this diet to keep the body thoroughly flushed and to allow the soup to work perfectly.
Low-Calorie Foods Allowed With The Soup For A Complete Diet Plan
How do you do the 7 day cabbage soup diet? Apart from the soup itself, there are other low-calorie meals allowed on specific days of this diet. Here is the detailed meal plan:
Day 1
Any fruit apart from bananas. Watermelon and cantaloupes are encouraged because they have fewer calories than most fruits. You should also take low-sugar fruits such as blueberries and apples.
Breakfast:

Apples baked in cinnamon

Lunch:

Fruit salad

Di

nner:

Watermelon salad

an

d

cabbage soup
Day 2
Non-starchy leafy greens. These vegetables can be fresh, raw, or cooked. No fruit, corn, beans, or peas. One russet or sweet potato baked with butter or oil is allowed. 
Breakfast:

You can begin the day with the baked potato. Dice the potato into cubes, sprinkle it with some cinnamon and olive oil, then roast in the oven with onions and bell pepper.

Lunch:

Cabbage soup, salad sprinkled with pepper, olive oil, and salt

Dinner:

Cauliflower, roasted carrots, stir-fried zucchini, and bell peppers (If you did not take a baked potato earlier, then you can add it to your dinner)
Day 3 
This is when you combine what you took in the first two days, added with fruits and vegetables. However, the baked potato and bananas are off-limits.
Breakfast:

Apples baked in cinnamon

Lunch:

Cabbage soup, fruit salad, and vegetable salad sprinkled with pepper, olive oil, and salt

Dinner:

Cabbage soup, roasted carrots, and watermelon
Day 4
Foods for day 4 are meant to reduce your desire for sweets. This is the day when skim milk and bananas are on the menu. Take between 3 to 8 bananas and as much milk as you can. Some recipes include unsweetened yogurt on this day.
Breakfast:

Banana smoothie containing bananas, Greek yogurt, and almond milk

Lunch:

Cabbage soup with banana fruit salad

Dinner:

Cabbage soup and banana smoothie
Day 5
Lean protein such as chicken, turkey or fish. You can take up to 6 tomatoes and take a minimum of 6-8 glasses of water to wash the uric acid from your body.
Breakfast:

Turkey sausage patties and tomatoes

Lunch:

Grilled chicken, cabbage soup, and tomatoes seasoned with pepper, salt, and basil

Dinner:

Cabbage soup, tomatoes, and breakfast leftovers
Day 6
Leafy green vegetables and protein. If you did not take broiled fish the previous day, you can take it in place of lean beef or poultry.
Breakfast:

Roasted vegetables and turkey sausage

Lunch:

Vegetables, chicken, and cabbage soup

Dinner:

Ground turkey and cabbage soup
Day 7
Unsweetened fresh juices, brown rice, and vegetables
Breakfast:

Fruit and vegetable smoothie. You can combine apples, water, spinach, oranges, and grapes.

Lunch:

Salad, watermelon, and cabbage soup

Dinner:

Riced cauliflower stir-fried with roasted vegetables
What you can eat on the 6th and 7th day of the 7 day soup diet is very specific, similar to the other 5 days. Drinking water when on this diet is encouraged. You can also take calorie-free beverages like unsweetened tea, coffee, and cranberry juice.
What To Snack On When On A 7-Day Soup Diet?
Snacks for this eating plan include:
Baked spinach chips

Frozen pineapples and grape

Dried banana chips

Baked cinnamon apples and cantaloupe

Fruit ice cream, e.g., banana ice cream

Guiltless ice cream sandwiches

Peanut butter chocolate energy bites
When it comes to weight loss, progress is made by inches, not miles, so it's much harder to track and a lot easier to give up. BetterMe app is your personal trainer, nutritionist and support system all in one. Start using our app to stay on track and hold yourself accountable!
What Is The Nutritional Value Of Cabbage Soup?
Since the cabbage soup recipes differ, there is no standard set of nutrition facts. However, on average, a bowl has about 50 to 100 calories (15). Other than the calories, the cabbage soup alone contains:
Calcium: 64 mg

Carbohydrates: 14 g

Fiber: 3 g

Iron: 1.2 mg

Protein: 2 g

Potassium: 334 mg

Sodium: 1369 mg

Sugar: 8 g 

Vitamin A: 960 IU

Vitamin C: 51.9 mg
Therefore, if you take six cups of this magical soup, each containing about 66 calories, you will be consuming a total of 396 calories only. Adding the low-calorie foodstuffs and beverages outlined above, you will consume about 860 calories. On the days when fish or chicken are allowed, your calorie consumption will be about 1030 (14).
The soup is very high in sodium, and a cup contains about 3 to 5 grams of fiber from the vegetables used. The contents of most cabbage soup recipes offer about 5 grams of proteins, 13 grams of carbohydrates, and as little as 1 gram of fat (15).
Note that you can take as much as you want of the above foods on specified days until you are satisfied. If after the 7 days you still have more pounds to lose, experts suggest you wait for a fortnight before repeating the eating plan (15). Following it for over a week will lead to the deficiency of some key nutrients. So it is recommended that you only follow it for a week to jump-start a healthy, long-term diet plan.
The menu options are very limited, so you will get bored with this quickly. You will always feel hungry, weak, sometimes sick, lose concentration, feel lightheaded, irritable, and dizzy.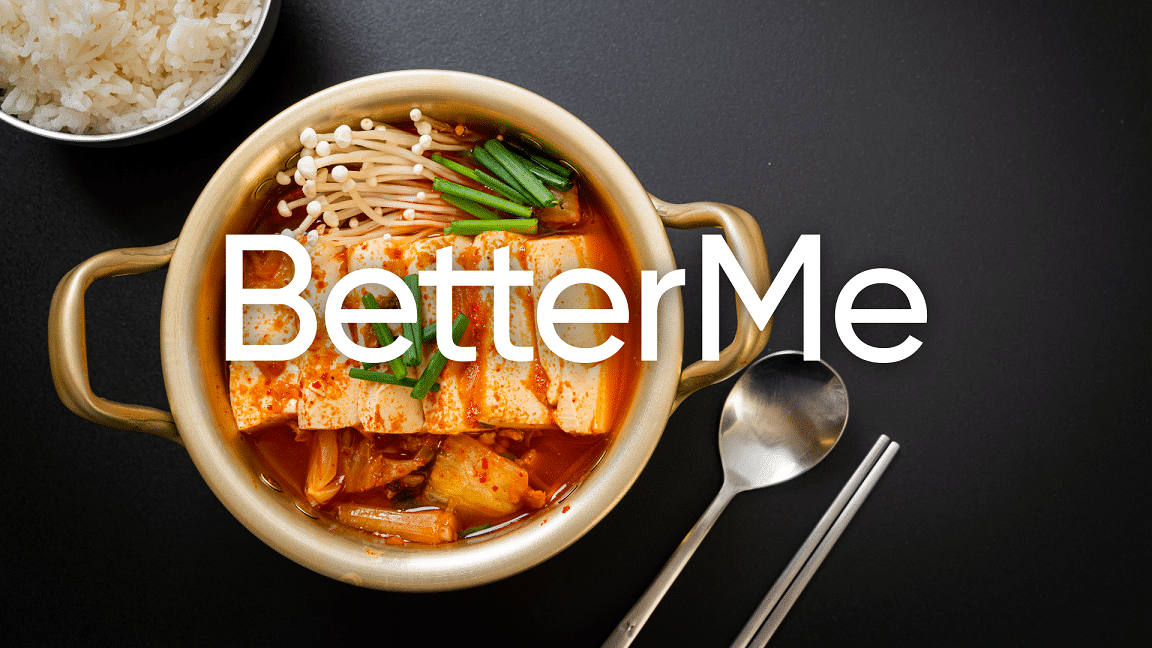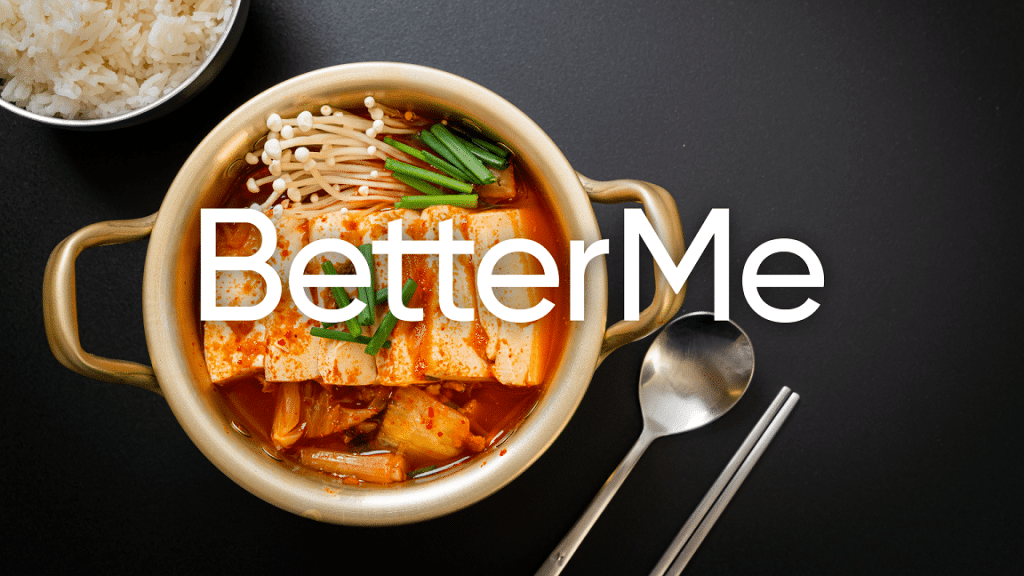 7-Day Diet Weight Loss With Cabbage Soup: Expected Results
Can cabbage help in weight loss? Yes. Cabbage itself is low in calories and high in nutrients, leading to weight loss. By following the simple cabbage soup eating pattern, you are likely to lose a lot of weight quickly. 
How much weight can you lose on the 7 day cabbage soup diet? According to some sources, following this eating pattern can help one lose between 10-17 pounds in just a week! (11) However, the results are short-term. This is supported by the fact that when you severely restrict your calorie consumption, the body responds by lowering metabolism, minimizing the number of calories burnt in a day (10).  
The 7 day cabbage soup diet is not a sustainable weight loss plan. Therefore, it does not have a lasting impact on high blood pressure, cholesterol, and heart diseases because you are likely to regain the lost weight. It is quite dangerous even if taken under a doctor's supervision.
How Is Weight Lost By Following The 7-Day Cabbage Soup Diet?
The weighing scale will tip in your favor because this meal plan causes a massive calorie deficit in your daily diet (16). This limited menu will give you less than 1000 calories a day. Men are generally not recommended to consume fewer than 1500 calories per day, while the minimum is 1200 for females. Since you are taking much fewer calories, you lose most of your water weight rapidly. 
Why does cabbage soup make you lose weight? This restrictive soup makes you shed several pounds because the severe reduction of calorie-intake leads the body to utilize fat as an energy source when calorie intake is very low. This burning of fat is what results in weight loss.
Only 34% of the weight lost is from fat. The remaining 66% is from muscle mass and lost water weight. This water weight is from glycogen stores, where the body stores carbohydrates for energy. When you consume fewer calories than required, the body utilizes the reserve energy first before turning to fat, and also removes extra water stored with the glycogen.
Notes:
This eating plan excludes exercises because it is a very low-calorie diet. Thus, working out at high levels is discouraged because you will be lacking enough fuel. It also does not encourage lifestyle changes, which means that once you get back to your usual diet, you may gain back the lost weight.

Rapid weight loss is not recommended by health professionals. The ideal weekly weight loss is 1-2 pounds, and this should be achieved by following a healthy weight loss diet, combined with exercises and a healthy lifestyle. 

A 7 day cabbage soup diet will interfere with any diabetes treatment plan because it includes very few carbohydrates. This plan does not mention the consumption of salt, so if you are on limited sodium intake, exclude salt and bouillon.

It lacks many minerals and vitamins due to limited food options. To prevent nutrient imbalances, it is recommended that you speak with a dietitian and take the necessary supplements if suggested by them. 

This eating plan is not endorsed by any hospital and is NOT recommended by health experts. If you have to follow it, you MUST consult your doctor before beginning the 7 day cabbage soup diet.

It is high in fiber, it can cause flatulence and cramping. Other side effects include gallbladder blockage and gallstones when used over a long period.
Other Weight Loss Diets Like The 7-Day Cabbage Soup
Cabbage soup for weight loss is considered a fad diet (6). Fad diets are trendy eating patterns that encourage rapid weight loss without paying attention to the nutrients that your body requires. Some even force you to abstain from particular foods at stated times of the day while others demand that you eat certain foods along with specific others. Such weight-loss plans are not sustainable, lack long-term benefit, and may result in health issues.
Characteristics Of Fad Diets 
All Fad Diets:
They promise a quick fix.

Do not encourage working out and healthy lifestyle choices.

They have dramatic statements refuted by reputable health and scientific organizations.

Claim to give unrealistic outcomes and have testimonials with before and after photos.

Are based on a single study recommendation, those that do not put into consideration differences in people or groups, or research published without peer review.

Concentrate on selling a particular book or product.

They have simplistic conclusions drawn from complicated research.

Eliminate one or more of the five food groups, i.e., proteins, vegetables, grains, fruits, and dairy. They do not offer balanced nutrition.
Here's What To Do Instead Of Drinking Unlimited Cabbage Soup For Quick Weight Loss
It's obvious that the cabbage soup diet isn't sustainable or even all that healthy. So what should you do instead if you're looking to lose weight?
There are many different ways to lose weight, and there is no one perfect diet for everyone. However, some general tips can help most people slim down.
First, focus on eating more whole, unprocessed foods. These are often more filling and nutritious than processed foods, and can help you avoid unhealthy additives and excessive calories. 
Second, while eating a balanced diet with necessary vitamins and minerals, prioritize protein. Protein provides essential nutrients and helps keep you feeling full, both of which are crucial when trying to lose weight.
Third, consider your overall calorie intake. Weight loss requires you to burn more calories than you consume, so it's important to be aware of how many calories you're eating each day. Reducing your portion sizes and choosing lower-calorie foods can help you cut down on excess calories.
Finally, make sure you're getting enough exercise. Exercise not only helps you burn more calories but can also help reduce your risk of weight-related health problems.
There are no hard-fast rules when it comes to which exercise you should do, but aim for at least 30 minutes of moderate-intensity activity most days of the week.
The key to safe, sustainable weight loss is to make changes you can stick with for the long term. Fad diets like the cabbage soup diet are not sustainable or healthy, so it's best to avoid them altogether. Instead, focus on making small, achievable changes to your diet and lifestyle that you can maintain over time.
Final Thought
A healthy weight-loss meal emphasizes consuming all nutrients needed for the proper functioning of the body. It recommends portion control and limits your daily intake of foods with unsaturated fats and high sugars that are high in calories but low in nutrients. Generally, they encourage a healthy way of life, such as working out and physical activity. Your doctor and nutritionist can examine you and draw an ideal weight loss specifically for you.
Just like other fad diets, the 7 day cabbage soup diet is good for individuals who want rapid weight loss over a short time. However, it is not based on any medical or nutritional science, and not recommended by professionals. Under the close supervision of a doctor, you can use it to kick-start a sustainable healthy weight-loss diet such as the Mediterranean diet, but follow the cabbage soup diet for not more than a week.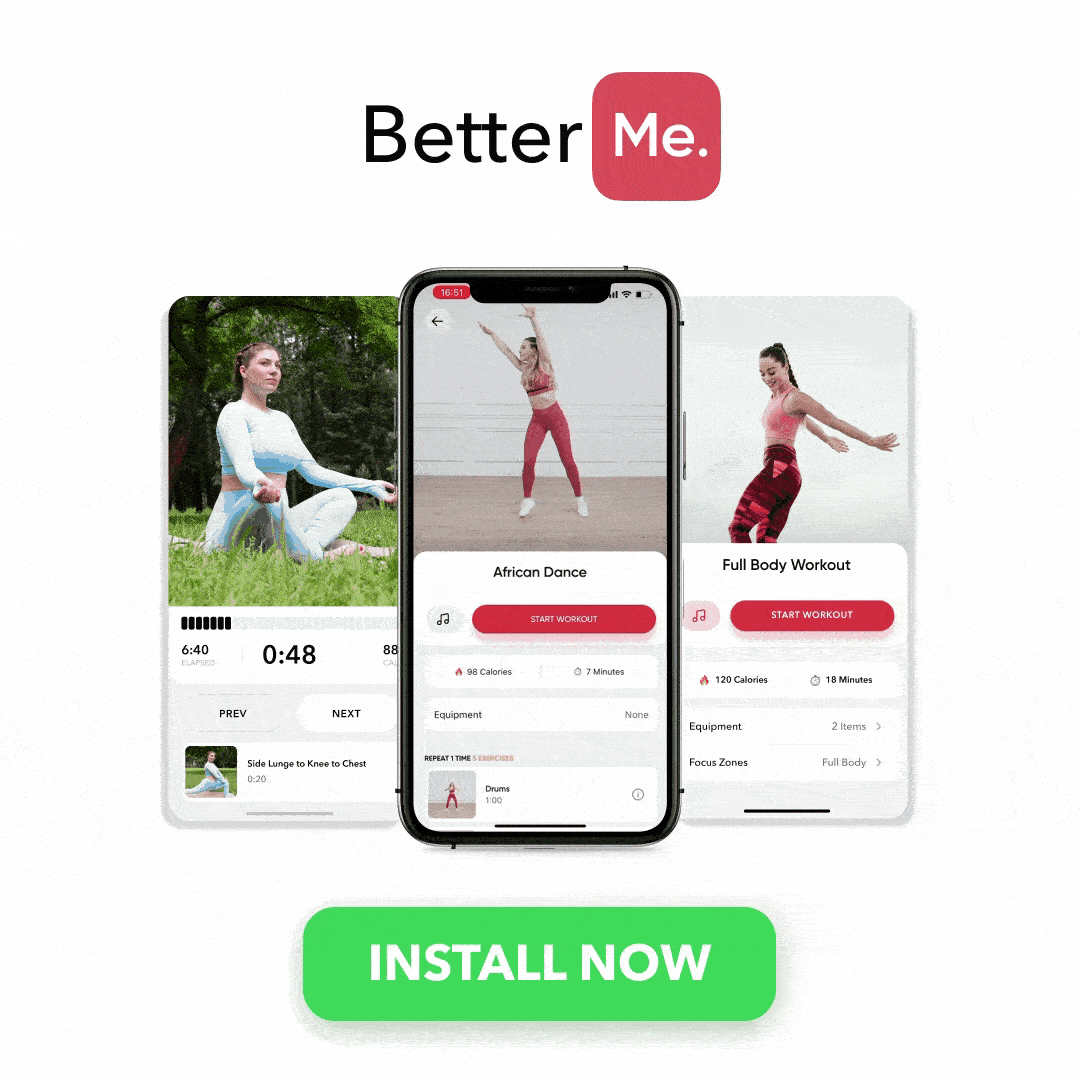 DISCLAIMER: 
This article is intended for general informational purposes only and does not address individual circumstances. It is not a substitute for professional advice or help and should not be relied on to make decisions of any kind. Any action you take upon the information presented in this article is strictly at your own risk and responsibility!
SOURCES: