When it comes to diets, there is no blanket answer as different diets work for different people. That's why it is advisable to choose a diet plan that works for you and not just doing what everyone is doing. Nowadays, there are so many meal plans that it is hard to know which ones are legit and which ones are just a waste of money and resources. With that said, here is everything you need to know about the 7-day soup diet.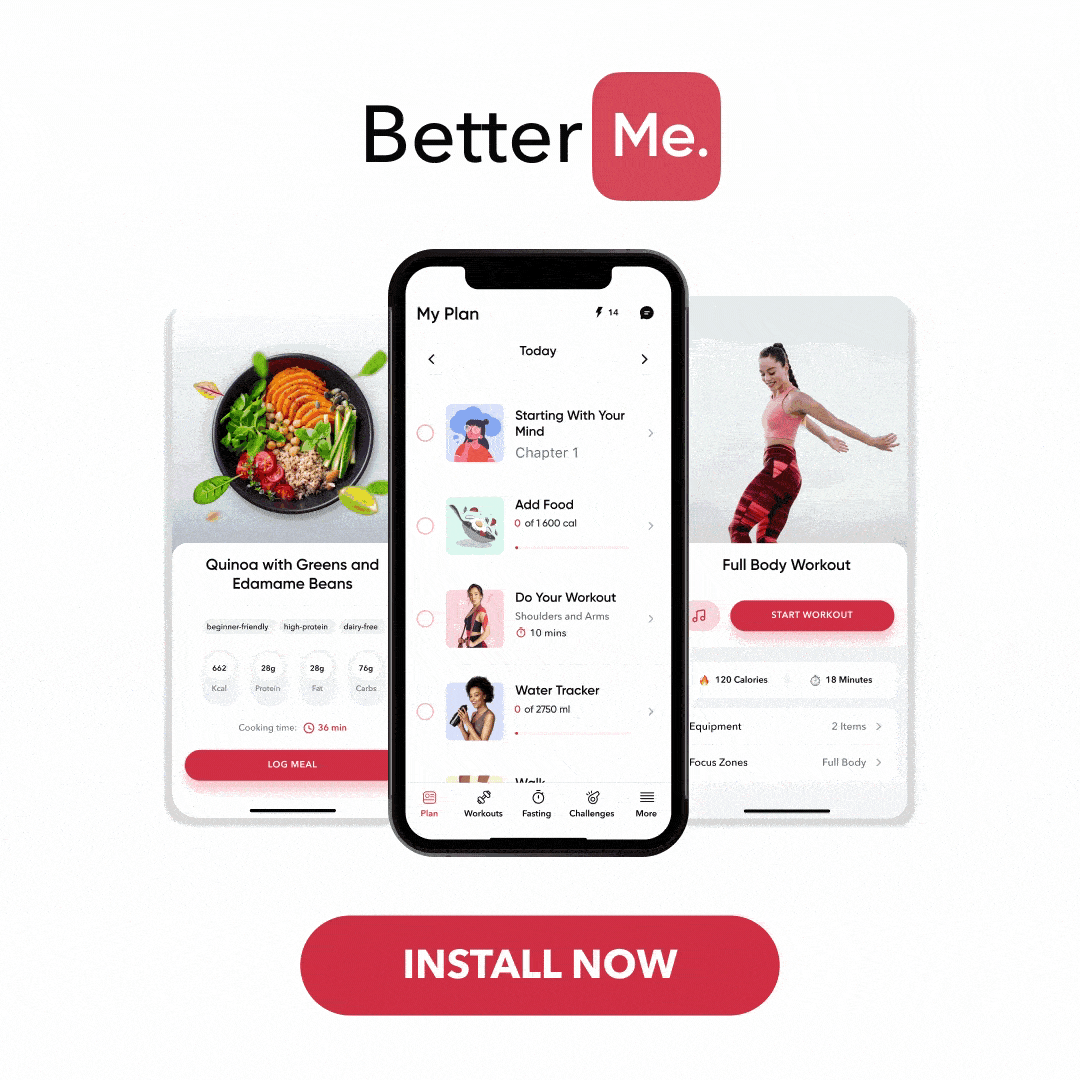 The Soup Diet 
This is a diet mainly based on soup, as it is the basic meal in the meal plan (4). There are different ways to approach the soup diet. In one way, you eat nothing but soup. The fact that you are eating just soup shows that this diet can't be followed for a long period. One of the reasons is that it lacks important nutrients, and following the diet for a long time might lead to malnutrition, hence may cause some health complications (1). The other way of following the soup diet is using soup as the foundation for your meal plan. This is to say that you eat soup in addition to other meals prescribed in the diet. 
Most people use this diet to lose weight and detox. People find the soup diet to be highly advantageous since it can be based on your eating preference. This means you can follow it if you are on a keto diet as there are keto soups; you can follow it as well if you are on a vegan diet as there are vegan soups, and so on. 
The idea behind the soup diet is that you eat vegetable-based soups for several days, and just like that, you shed a few pounds. Whether that is true or not will be covered in the later parts of this article. 
Read More: Lose 7 Pounds In 7 Days: Getting Real About What It Takes To Drop A Pound A Day
Variations Of The Soup Diet 
There are so many variations of the soup diet; some are very famous, like the cabbage soup diet, while others are not. 
Here are some variations of the soup diet in case you don't want to stick to the basic soup diet:
Cabbage Soup Diet 
Just as the name suggests, the main ingredient in this diet is cabbage. It is believed that following this diet for some days will help you get rid of those extra pounds. In this meal plan, you are to eat the cabbage soup two to three times a day together with other foods that are allowed. The diet is recommended for seven days since eating only one type of food can cause serious malnutrition cases. This diet is known by other different names, like the sacred heart diet. The diet comes with daily rules which you are required to follow in order to get the full benefits of this diet.
Here Are Those Rules (

3

):
On the first day, you are only to eat as much cabbage soup as you want and all fruits except bananas. 

On the second day, you can only eat cabbage soup and vegetables. Since you are trying to get most of the nutrients from this nutrient-deficient diet, you should include green leafy vegetables as they contain many micronutrients needed by the body. You can also add a baked potato to your meal plan on the second day. People are advised to stay away from dry beans, peas, corn, and other starchy vegetables. 

The third day is more of a combination of days 1 and 2 since you can eat all the fruits and vegetables you want as long as you stay away from bananas and the baked potato. 

Day four is the day you stock up on all the bananas you haven't been eating, as on this day you take your cabbage soup just like all the other days together with bananas and skim milk. 

Day five is where you get the proteins you've been craving since you are allowed to eat beef on this day. Don't worry if you are allergic to beef or not in the mood for beef as you can substitute it with skinless chicken or fish. In addition to beef, you are also allowed to eat tomatoes on this day. Since there is already too much to eat, you are required to only drink the cabbage soup once on the fifth day. 

Did someone say all you can eat beef? Yes, you heard that right. On the sixth day, you eat as much beef and vegetables as you want 

The beef can be substituted with chicken or fish if you didn't do so on day 5. Remember to go for low-calorie vegetables as the goal is to lose weight. 

On the last day of this meal plan, you are required to eat vegetables, brown rice, and unsweetened fruit juice. 
On all the days, the foods mentioned are to compliment the cabbage soup, so do not forget to take it. Some of the drinks allowed in this diet plan include tea, coffee, skim milk, cranberry juice, unsweetened juices, and water. 
Reasons why BetterMe is a safe bet: a wide range of calorie-blasting workouts, finger-licking recipes, 24/7 support, challenges that'll keep you on your best game, and that just scratches the surface! Start using our app and watch the magic happen.
Bean Soup Diet 
This is yet another variation of the soup diet. Just from the name, you can already tell that beans are the main ingredients of this diet. When following this meal plan, you are required to eat vegetable bean soup twice a day (4). That's not the only thing you can eat on this diet as you are allowed to eat any oil-free plant-based foods such as green leafy vegetables, fruits, grains, and the likes. Foods like avocados, nuts, and seeds are prohibited since they contain natural oils. Drinking a lot of water is encouraged for people following this food plan. 
Keto Soup Diet
This soup diet variation is based on the ketogenic eating plan. The keto diet focuses on reducing the number of carbohydrates taken so that the body is forced to use fat for energy. People on the keto diet keep their carb intake from 50 to 100 (or less) grams a day, so they can enter a state of ketosis, which is the process of the body converting fats into energy in the liver. With that in mind, the keto soup diet employs the same strategy where the carb intake is at 20 grams per day (4). This is also a short-term diet plan, and people are only allowed to follow it for five days or even less. The diet works to provide between 1200 to 1400 calories in a day, and that is how it promotes weight loss, together with burning fat for energy (4).
When following this diet, you should be careful as 1200 to 1400 calories can be too low for some people, and this may cause a lack of energy, dizziness, headaches, and so on. The soup in this meal plan is made from ingredients like bacon, sun-dried tomatoes, red wine, green beans, and squash. You are allowed to make substitutions to the ingredients just in case you are allergic to any of the ones mentioned as long as you don't add ingredients that may affect ketosis or weight loss in any way.
7 Day Soup Diet And Weight Loss
Most people try this diet to lose weight, but does it really work? The 7-day soup diet is said to help you lose 5 to 10 pounds in a week. But before we go any further, it is important to know that this is not a healthy rate to lose weight. Health experts across the globe recommend losing 1 to 2 pounds in a week. This kind of weight loss is healthy yet sustainable. There are dangers of rapid weight loss like loose skin, headaches, dehydration, development of gallstones, etc. Apart from health concerns, the type of weight loss where you lose 5 to 10 pounds in a week cannot be sustained.
Remember, diets like the 7-day vegetable soup diet for weight loss should not be followed for more than a week. What this means is that even though you might lose that much weight, you will regain all of it and even more when you go back to your normal eating habits. If a weight loss diet cannot be followed for a long period, then don't expect the results to last. 
The 7-Day Soup Diet Helps With Weight Loss By:
The Soups Have Low Calories (4)
The soups in the diet are made from low-calorie foods like leafy green vegetables. It provides 1200 to 1400 calories a day, which is way below what an average adult man should consume. This creates a calorie deficit and leads to the body using stored fats as energy, hence promoting weight loss. If your daily calorie intake was previously somewhere between 2000 to 2400 calories, you may experience low energy, dizziness, dehydration, and lack of strength during the first days of following the diet since the body is used to getting more calories than you are giving it. Even though you are following this low-calorie diet, make sure your daily calorie intake does not go below 1200 calories in a day as this puts you at risk of starvation and can cause a serious case of malnutrition. 
Increasing Satiety (4)
This is still from the ingredients used. As we've stated, most of the soups in this diet are made using vegetables. Vegetables have high fiber content, which helps promote satiety as you feel fuller faster and for longer. This helps reduce your daily calorie intake as you won't be able to take as many calories as you normally do. 
Cleaning The Lymphatic System
The lymphatic system is of complex capillaries and other vessels (2). This system is responsible for getting rid of undigested food, toxins, dead cells, and other unwanted particles in the body. According to proponents of this diet, when the lymphatic system is clogged, it means it can't carry out its function well, and most of the undigested food ends up being stored in the body, which prevents weight loss (2). They say the soup diet helps clean the lymphatic system, hence the body can get rid of the unwanted things instead of them getting stored.
Read More: Exercise For Weight Loss In 7 Days: Revving Your Fat Burn To The Max
7-Day Soup Diet Plan 
Now since you know how the soup diet helps with weight loss, we shall highlight 7 soups that you can add to your 7-day vegetable soup diet plan. One soup per day that can be taken two to three times a day. You can add leafy green vegetables and fruits to the diet. Ensure that the vegetables and fruits you add are low-calorie foods, as adding high-calorie foods defeats the whole purpose of this diet. The soups in the diet have different ingredients to try and provide you with most of the nutrients your body needs.
DAY 1
Pea Soup
Ingredients:
1 ½ cups of fresh peas

1 cup vegetable broth

½ medium onion, chopped

Salt to taste

1 teaspoon of almond flour or crushed/powder oats

¼ teaspoon fennel powder

½ teaspoon pepper powder

1 tablespoon olive oil
How to prepare?
Heat the oil in a soup pot and add in the chopped onions.

Cook for 2 minutes, and then add the green peas.

Stir and cook for a minute and add the vegetable broth, salt, and pepper.

Cover and cook for 15 minutes over medium flame.

Open the lid and use a hand blender to blend the peas into a thick consistency.

If you want to make it thicker, you can add one teaspoon of almond flour or oats flour.

Sprinkle fennel powder and simmer for 5 minutes.

Serve while hot.
DAY 2
Instant Pot Asparagus Soup
Ingredients:
1 lb asparagus (450 g), spears trimmed and woody ends discarded

1 ½ cup vegetable stock (350 ml)

2 cups spinach (60 g), tightly packed

1 small onion, chopped

3 sprigs of fresh thyme, stems removed

1 cup of full-fat coconut milk (250 ml)

2 garlic cloves, chopped

3 tbsp dairy-free butter

1 tsp black pepper or to taste

1 tsp pink salt or to taste
How to prepare?
Switch the instant pot on and select "saute".

Add the dairy-free butter, onion, and garlic. Sauté for about a minute until soft and translucent.

Add the asparagus spears and spinach, then "cancel" the "saute" button so the residual heat will continue to cook the asparagus for 2-3 minutes until it softens.

Add the thyme, black pepper, vegetable stock, and coconut milk.

Put the lid on, flick the valve to "sealing".

Select pressure "high" and adjust the "+/- button" to 5 minutes.

Allow the pot to come to pressure (should take a few minutes).

Once cooked, flick the valve to "venting" to perform a quick release.

Use an immersion blender or high-speed blender to puree the soup.

Add pink salt and adjust seasoning further if needed.
DAY 3
Chicken Soup With Lentils And Barley
Ingredients :
½ cup dried brown lentils

1 tablespoon olive oil

1 cup leeks, sliced

½ cup red or green bell pepper, chopped 

1 garlic clove, minced

5 cups low-sodium chicken broth

¼ teaspoon dried rosemary

½ teaspoon dried basil

¼ teaspoon dried oregano

¼ teaspoon black pepper

1 ½ cups chicken (about 1/2 pound), cooked and chopped

1 ½ cups carrots, sliced 

½ cup quick-cooking barley

1 16-ounce can of no-salt-added diced tomatoes
How to prepare?
Rinse lentils under cold running water; drain and set aside.

In a large saucepan, heat olive oil over high heat and add leeks, bell pepper, and garlic. Cook until tender. 

Add chicken broth, basil, oregano, rosemary, black pepper, and lentils. Bring to a boil; reduce heat. Cover and simmer for 20 minutes.

Add the chicken, carrots, and barley. Simmer while covered for approximately 20 minutes more or until carrots are tender. Stir in undrained tomatoes, heat thoroughly, and serve
DAY 4
Chicken Noodle Soup
Ingredients :
1⁄2 tbsp olive oil

3 medium carrots, peeled and chopped

3 ribs celery, chopped

1 small onion, chopped

1 clove garlic, peeled

12 cups low-sodium chicken stock

1 bay leaf

2 cups leftover chicken, shredded

2 oz dried egg noodles

Salt and black pepper to taste

Fresh parsley for garnish (optional), chopped
How to prepare?
Heat the olive oil in a pot over medium heat.

Add the carrots, celery, onion, and garlic and sauté for 5 minutes or until the vegetables just begin to soften.

Then add the stock and bay leaf and cook over low heat for about 15 minutes or until the carrots are just tender.

Add the chicken and noodles. Continue cooking for about 5 minutes or just until the noodles are soft.

Taste and adjust seasoning with salt and black pepper if necessary.

Discard the bay leaf and garlic clove. Garnish with parsley before serving, if using.
DAY 5
Keto Broccoli Soup
Ingredients :
1 cup broccoli florets

2-3 cups of water

¼ cup fresh cream

2 teaspoons butter

¼ cup celery, chopped

2 cloves of garlic, chopped

½ teaspoon black pepper

Salt to taste
How to prepare?
Add the butter to a heated pan.

Toss in the chopped garlic and cook until they turn brown.

Add in the broccoli and celery. Stir and cook for 4-5 minutes over medium flame.

Add salt and pepper.

Transfer the veggies to a blender and blend until you get a smooth consistency.

Transfer to a serving soup plate and add a generous amount of fresh cream.
DAY 6
Mushroom Soup
Ingredients :
½ small onion

1 tbsp olive oil

5 cups mushrooms, roughly chopped

2 cups vegetable broth

⅓ cup cream

Salt and pepper to taste
How to prepare?
Take a pot, add the olive oil, then take the onion, dice it and fry the onion in the pot on low heat until it starts to turn clear for roughly 3-5 minutes.

Wash and pat dry your mushrooms while the onions are getting ready.

Chop the mushrooms and add them to the pot. Let the mixture simmer for about 3 minutes, stirring occasionally.

Add the broth to the pot.

Cook until mushrooms are soft. This should take approximately 10 minutes.

Add salt and pepper.
BetterMe app is a foolproof way to go from zero to a weight loss hero in a safe and sustainable way! What are you waiting for? Start transforming your body now!
DAY 7
Weight Loss Magic Soup 
Ingredients :
32 ounces of chicken broth

3 cups of vegetable juice 

28 ounces of Italian diced tomatoes

1 small onion

2 cloves of minced garlic

8 ounces of mushrooms, sliced 

3 carrots, both peeled and sliced

1 zucchini, diced 

1 yellow squash, diced 

2 cups of fresh or frozen green beans 

14 ounces of kidney beans, drained and rinsed

3-4 cups of cabbage, shredded 

1 teaspoon of Italian seasoning

Salt and pepper to taste
How to prepare?
Take a large frying pan and sauté the garlic, onions, carrots, and mushrooms for approximately 5 minutes. Make sure the pan is sprayed with cooking spray before you use it. 

Then, take a large pot that can fit all your ingredients. Combine the sautéed ingredients and add all the remaining ingredients. 

Cook this at a high temperature for about 3 hours. When you feel that the vegetables are fork-tender, then know your soup is ready.
The Bottom Line 
The 7-day soup diet is not supposed to be taken for a long time as taking a soup-only diet might lead to malnutrition since these soups don't provide all the nutrients your body needs. Try to add healthy vegetables and fruits to complement your soup diet to get more nutrients. This diet promotes weight loss by promoting satiety, the soups having low calories, and by supposedly cleaning the lymphatic system. It is advisable to consult a health expert before you try any new food plan.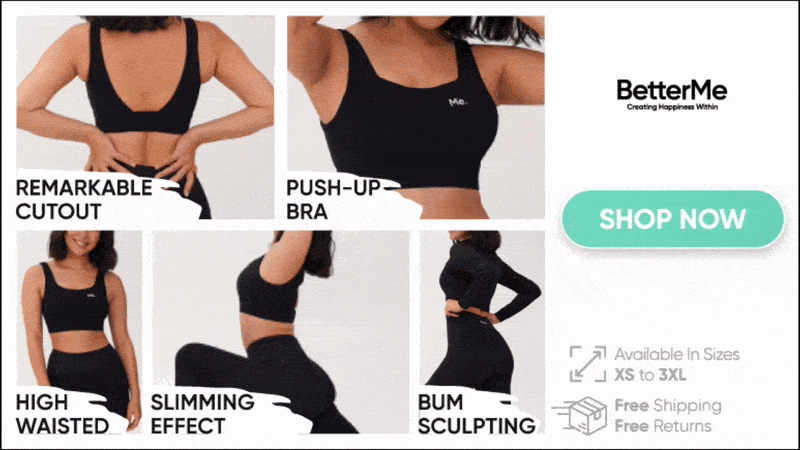 DISCLAIMER:
This article is intended for general informational purposes only and does not address individual circumstances. It is not a substitute for professional advice or help and should not be relied on to make decisions of any kind. Any action you take upon the information presented in this article is strictly at your own risk and responsibility!
SOURCES: