Healthy eating is often made out to be more complicated than it actually is. No wonder many people go from one diet to the next, hoping to find something that works but ending up frustrated. In reality, a well-crafted 5-day healthy meal plan and grocery list can make it easier for you to make healthy choices for breakfast, lunch, dinner, and snacks throughout the day.
Before you create a 5-day meal plan to eat healthily, you must figure out what your goals are. Are you simply wanting to have your whole family on a healthy diet? Then an inclusive 5-day healthy meal plan for kids and adults will do. Are you looking to shed off a few stubborn pounds? Then you need to figure out what to eat to lose weight. Regardless of why you're looking into healthy eating, here's a quick guide to get you started, including a proper 5-day healthy meal plan you can use. 
Breakfast Tips To Start Your Day Right
Research suggests people who eat breakfast are slimmer because they tend to eat less during the day – particularly fewer high-calorie snacks (5). "But what if I'm not hungry in the morning?" Whether you don't have much of an appetite or can't make time for the first meal of the day, creating the habit of eating in the morning is possible. Here are some tips to get you started:
Find The Right Balance
Make sure the first meal of your day contains protein, fiber, complex carbohydrates, and a little bit of fat. The point of this is to give you the energy to last throughout the morning and not make you feel overly full. 
Eat Within An Hour Of Waking Up
When possible, try to eat within an hour or two after waking up. Some research suggests that if you wait too long with breakfast, it can throw your whole metabolism out of whack for the rest of the day (1). Plus, as mentioned above, people who don't regularly eat in the morning tend to overeat later in the day. And one more benefit of eating soon after waking up is that it stabilizes your blood sugar which can affect your mood.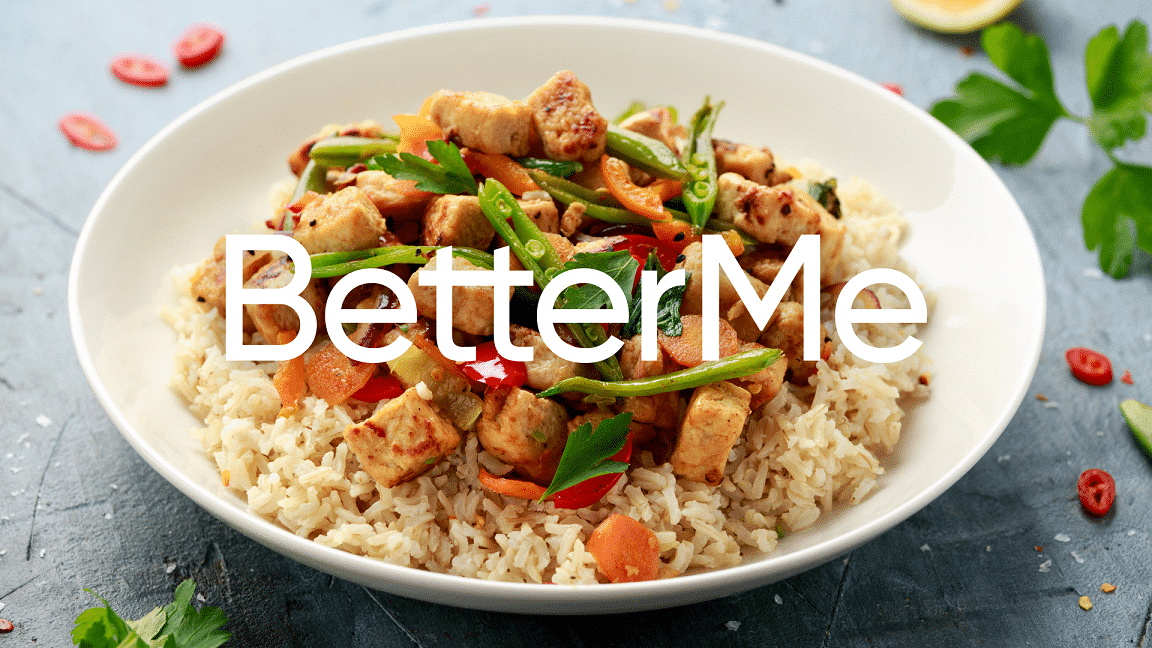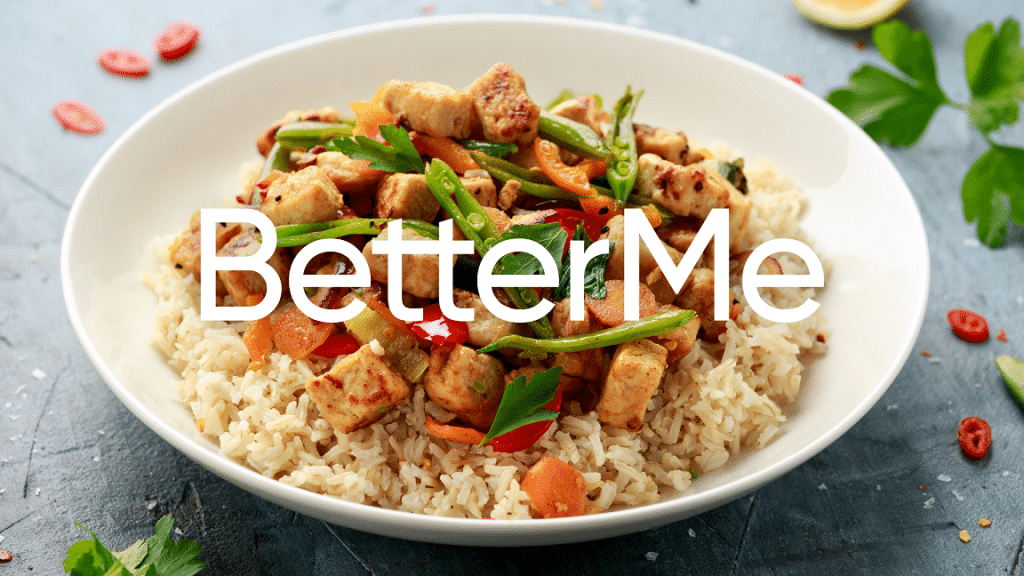 Choose Whole Grains
Whole grains, such as oatmeal or whole wheat bread, are an excellent addition to a healthy breakfast. The best part of these is that they're filling but won't cause you to overeat later in the day. They also won't give you the dreaded sugar crash that can ruin your mood and energy for the rest of the day (10).
Read More: 12-Week Carb Cycling Meal Plan: Boost Your Fat Loss With This Diet
Add An Antioxidant Source
Antioxidants, such as those in blueberries and strawberries, have been shown to defend your body from biochemical changes that occur as a result of oxidative stress (2). So if you have a busy day ahead, these fruits are a must-have for breakfast. You don't need much; one cup of fresh berries is enough for the antioxidant benefits.
Make Room For Fruits And Vegetables
Evidence shows there are significant health benefits to getting at least five portions of a variety of fruit and vegetables every day. The 5 A Day recommendation is backed by the World Health Organization (WHO), which recommends eating a minimum of 400g of fruit and vegetables a day to lower the risk of serious health problems (7). Breakfast is the best time to get a head start on your daily goal of 5 portions of fruits and veggies.
Avoid Added Sugar (If Possible)
Cereals and yogurt are commonly advertised as healthy choices, but most of them contain added sugar in one form or another. Try to find products that have little or no added sugar, like fresh fruit sprinkled over your bowl of cereal, plain Greek yogurt with fresh berries, or whole-grain bread topped with a little bit of peanut butter.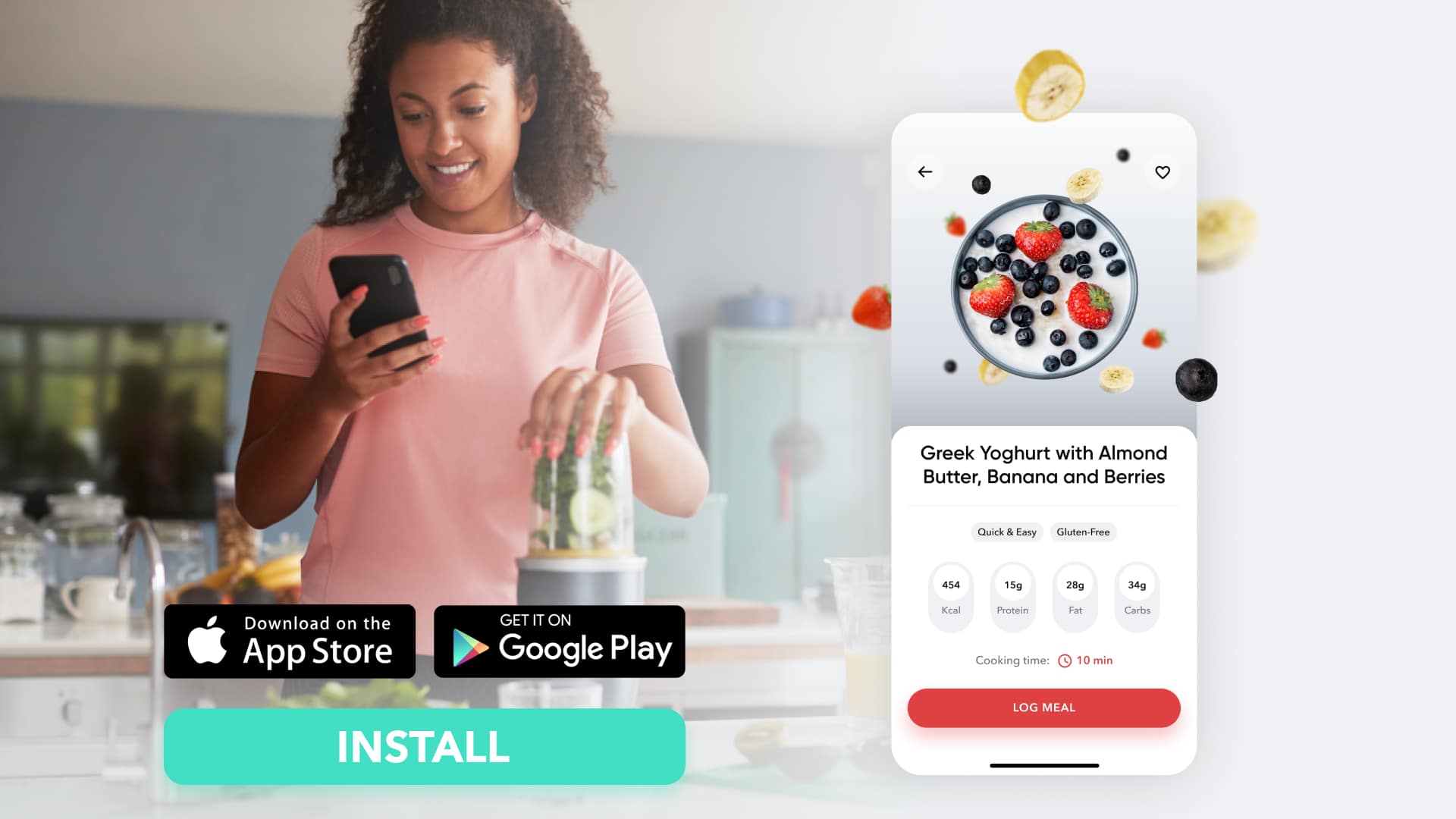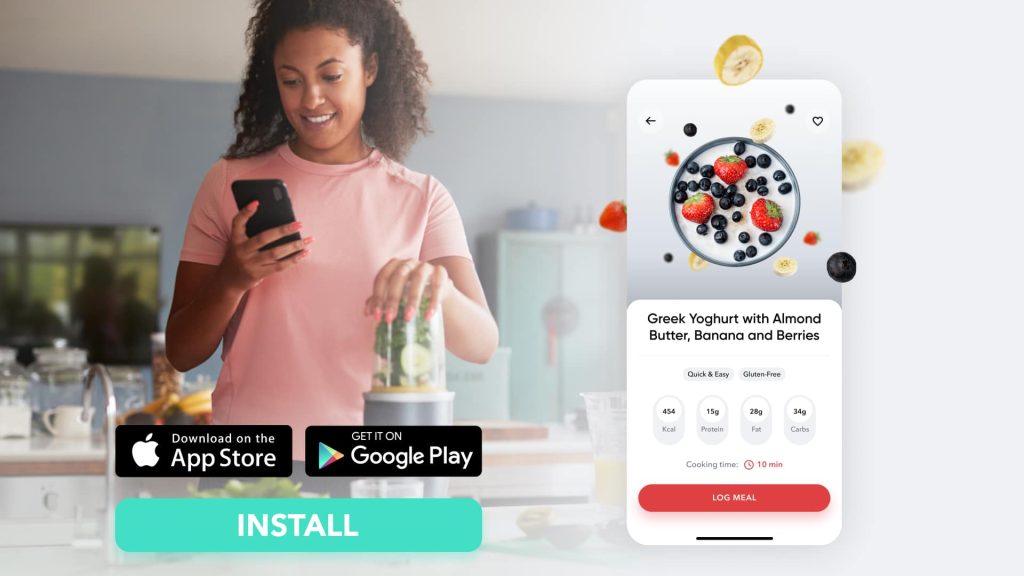 Lunch Tips For Keeping Your Energy Up All Day
Here are a few simple rules to make a lunch that will keep your diet on track, whether you're at home, work, or school:
Meal Prep For Convenience
Taking a day to meal prep your lunches ahead of time guarantees that you have healthy options, no matter how busy your week gets. You also get to include all the meals you love and ensure you're eating balanced lunches. 
Include Lean Protein For Boosting Metabolism
Lean protein sources like half a can of tuna, a hard-boiled egg, or chicken breast make for an excellent lunch. Protein gives you long-lasting satiety, which keeps you full longer (8). And with lean protein sources like these, there's no need to fear the dreaded sugar crash that follows overindulging in simple carbs and sugary foods. 
Fiber-Rich Foods To Keep You Full For Longer
Find fiber-rich foods such as whole-wheat bread, sweet potatoes, or brown rice and include them in your next meal prep session. Fiber does not only help with healthy digestion, but it also aids in weight management by leaving you feeling fuller for longer, so the temptation to overeat is reduced (6). 
Healthy Hydration
Resist the temptation to reach for sugar-filled sodas or caffeinated beverages at lunch. Although these drinks can give you an energy boost, they can leave you dehydrated and zapped with energy later in the day. Instead, drink plain water or flavored with frozen fruits.
Looking for a way to break the vicious cycle of weight loss and tone up all the jiggly parts? Watch the extra pounds fly off and your muscles firm up with the BetterMe app!
Dinner Tips For A Good Night's Sleep
After eating the right type of dinner, your body will begin producing the hormone melatonin that makes us feel sleepy. 
Here are a few tips to guarantee that this process happens as it should: 
Avoid Big Dinners
Your stomach will remain active for several hours after you eat, so try not to fill it with a big meal. Eating too much could cause indigestion that leads to the difficulty of falling asleep and, in some cases, heartburn that disrupts sleep even more (9). Watch your portion size, and choose foods low in fat, salt, and sugar, to avoid having problems sleeping through the night. 
Avoid Spicy Or Gassy Foods
An upset stomach is never fun, but having one at bedtime can be downright uncomfortable. Certain foods like curry, chili, broccoli, and onions are notorious for causing bloating, gas, and diarrhea and worsen symptoms in individuals with irritable bowel syndrome (3). If you are susceptible to this, try to consume these types of foods earlier or later in the day when they're less likely to disrupt your sleep.
Eat Early And Choose Healthy Bedtime Snacks
The later you eat, the more likely it is that you'll have trouble falling asleep or staying asleep when you go to bed (4). Eating dinner earlier in the evening also gives your body time to digest, which means you won't be so hungry for hours afterward, preventing overeating and weight gain. And if eating early means you'll be hungry later on, try adding a healthy bedtime snack like an apple or some yogurt with granola to help you feel full longer and get a better night's rest.
Read More: 2-Week Keto Diet: The Beginner's Guide To Successful Low-Carb Eating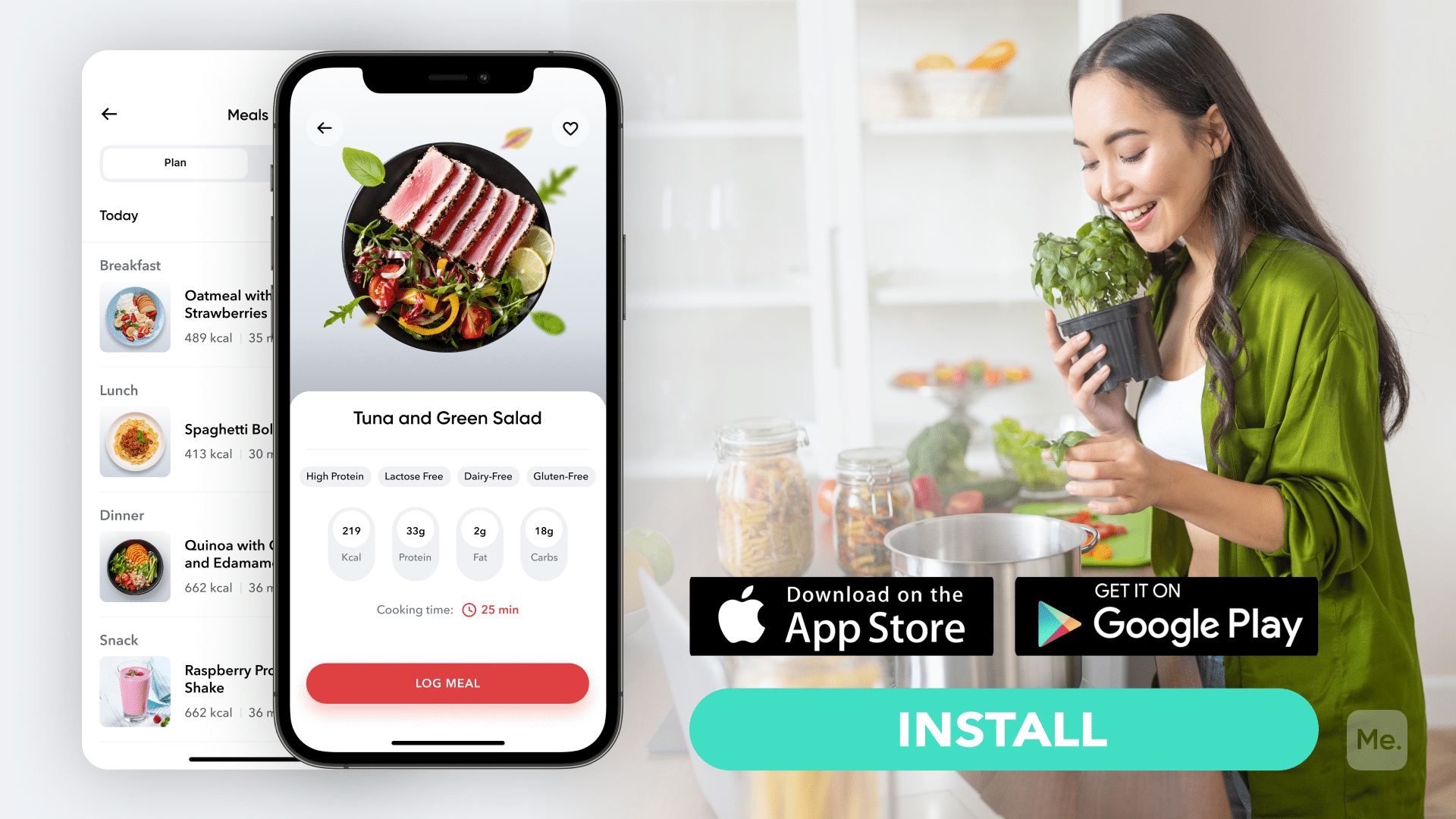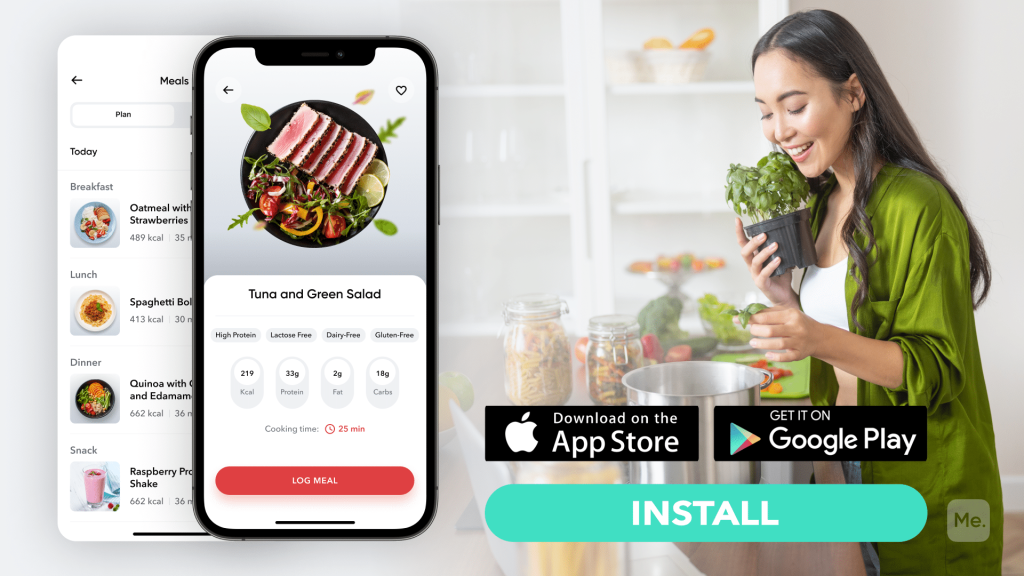 The Easy 5-Day Healthy Meal Plan
These tips are great, but what if you're struggling to come up with a meal plan that works? Here's a sample meal plan you can implement at home. Each day has about 2000 calories worth of healthy foods that are easy to make. 
Day 1 
Breakfast:

1 serving of chocolate peanut protein shake (48.8g carbs, 22.7g fat, 40.4g protein, and 538 calories)

Lunch:

1 strawberry protein smoothie with 1 cup of chopped carrots and 2 tablespoons of peanut butter (39.2g carbs, 27.6g fat, 61.2g protein, and 625 calories)

Supper:

2 servings of ham and cheese sandwich 4 slices whole wheat bread) (50.7g carbs, 27.7g fat, 36.7g protein, and 601 calories)

Snack:

2 cups of grapes with 1 cup of cucumber slices

(

58.4g carbs, 0.6g fat, 2.9g protein, and 224 calories)

Total number of calories:

1988 calories
Day 2
Breakfast:

2 servings of strawberry banana protein shake (59.5g carbs, 9g fat, 50.8g protein, and 514 calories)

Lunch: 2 almond mango protein shakes (83.6g carbs, 8.3g fat, 53.2g protein, and 608 calories)
Supper:

2 servings of pasta with red sauce and mozzarella (95.2g carbs, 14.3g fat, 32.3g protein, and 617 calories)

Snack:

1 serving of turkey lettuce roll ups with 2 large stalks of celery and 2 tablespoons of peanut butter (13.4g carbs, 17.5g fat, 17.7 g protein, and 268 calories)

Total number of calories:

2007 calories
If you tend to let yourself off the hook, raise the white flag when things get tougher than you expected, send yourself on an unconscious binge-eating trip – BetterMe app is here to help you leave all of these sabotaging habits in the past!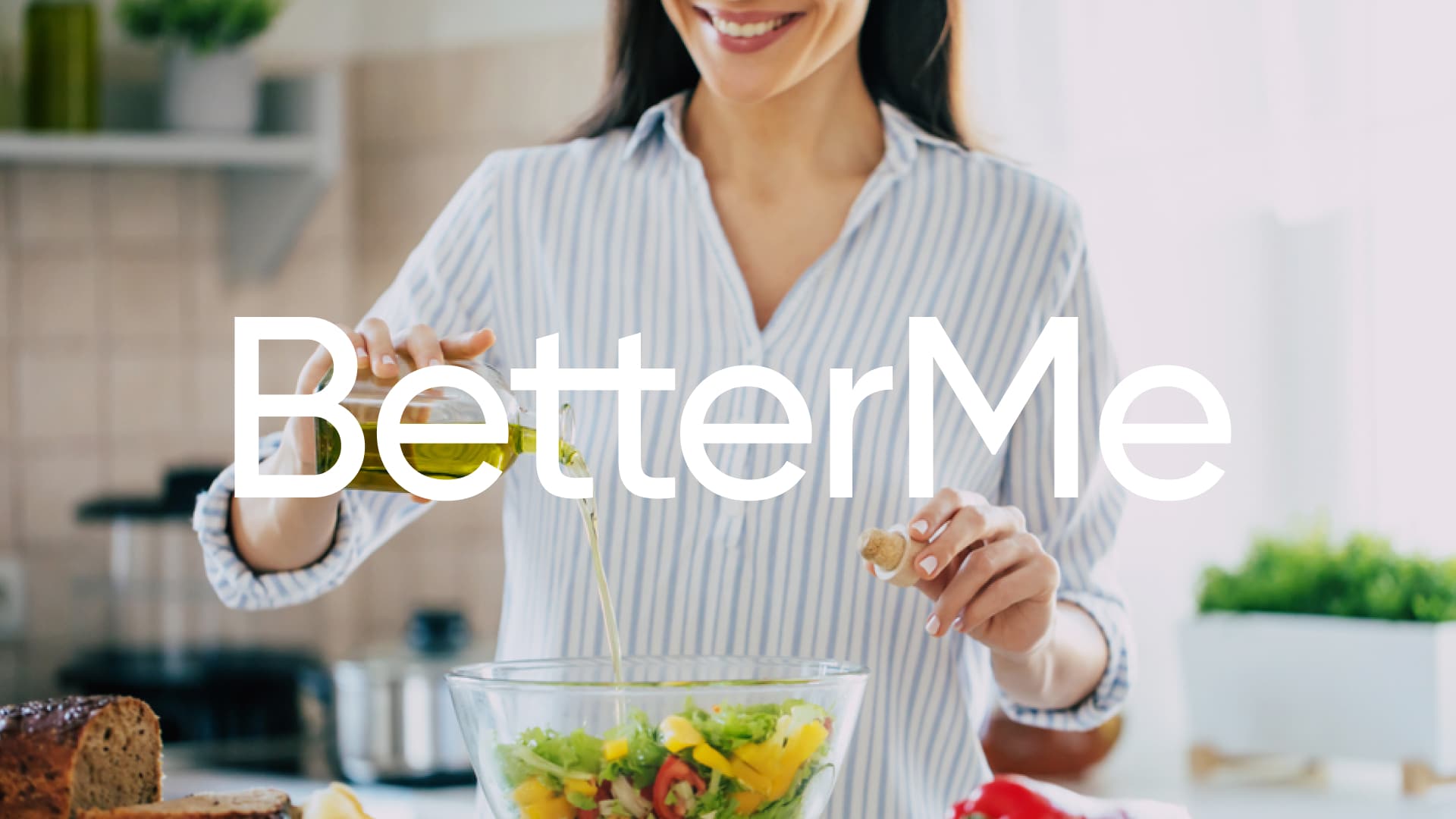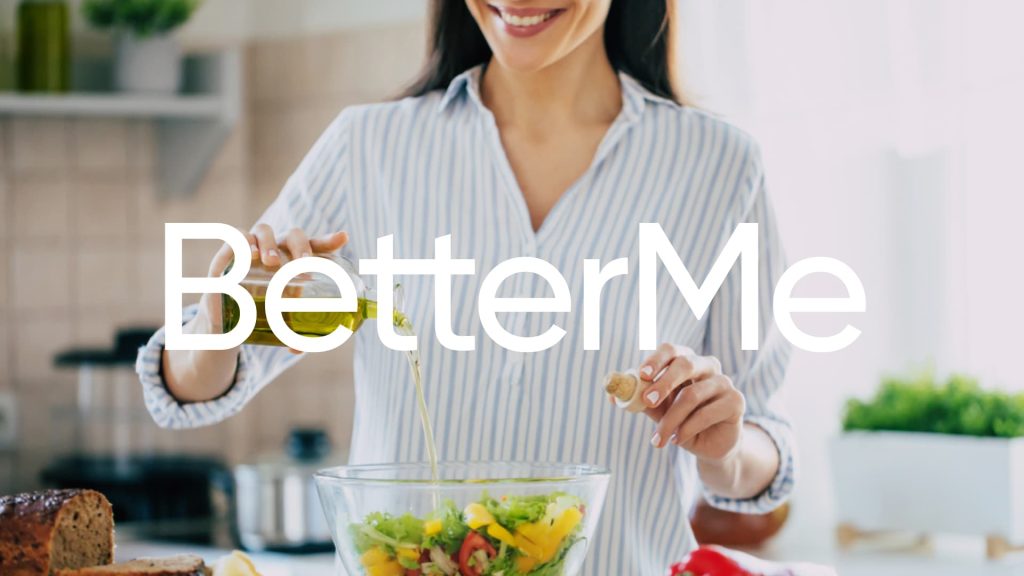 Day 3 
Breakfast:

2 servings of peanut butter and banana shake (57.1g carbs, 38.1g fat, 17.4g protein, and 608 calories)

Lunch:

2 hummus and veggie sandwiches (75.9g carbs, 16.1g fat, 26g protein, and 532 calories)

Supper:

1 serving of chicken club sandwich (45.7g carbs, 31.2g fat, 40.2g protein, and 626 calories)

Snack:

1 cup of basic protein shake (14.7g carbs, 5.8g fat, 32g protein, and 242 calories)

Total number of calories:

2008 calories 
Day 4 
Breakfast:

1 oatmeal banana protein shake (48.5g carbs, 16.9g fat, 53.7g protein, and 546 calories)

Lunch:

1 big peanut butter and jelly sandwich (63.5g carbs, 34g fat, 22.7g protein, and 615 calories)

Supper:

1 serving of easy grilled chicken teriyaki with 2 microwaved sweet potatoes (65g carbs, 8.6g fat, 61.6g protein, and 596 calories)

Snack:

1 cup of chopped carrots with 2 tablespoons of peanut butter (19.2g carbs, 16.3g fat, 8.9g protein, and 241 calories)

Total number of calories:

1998 calories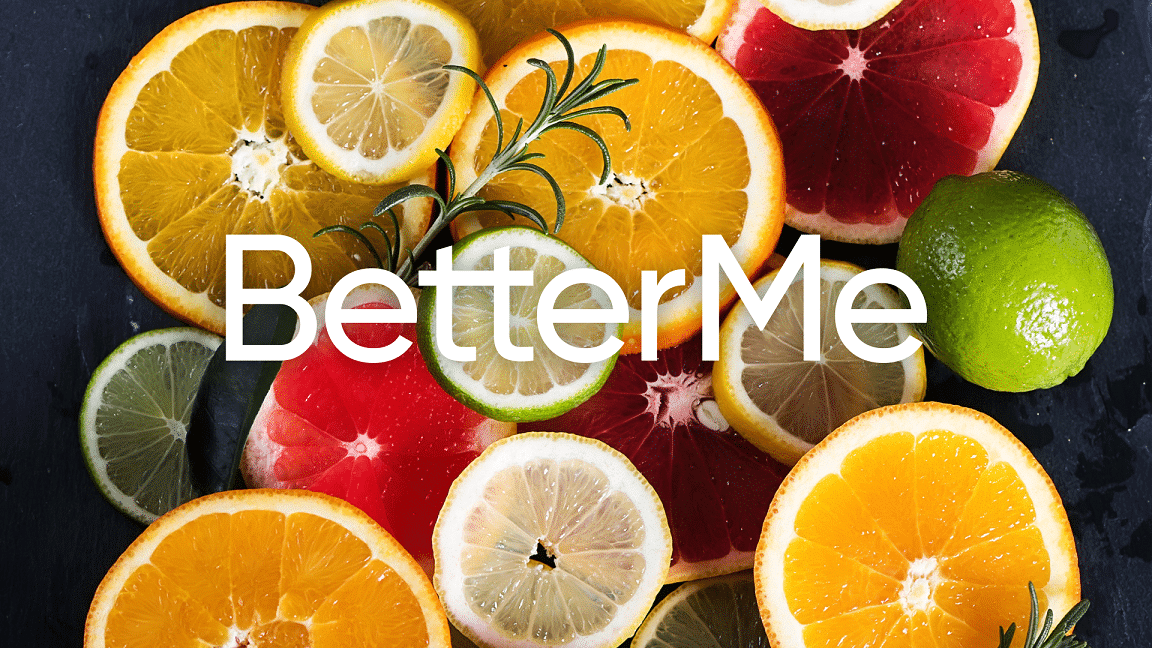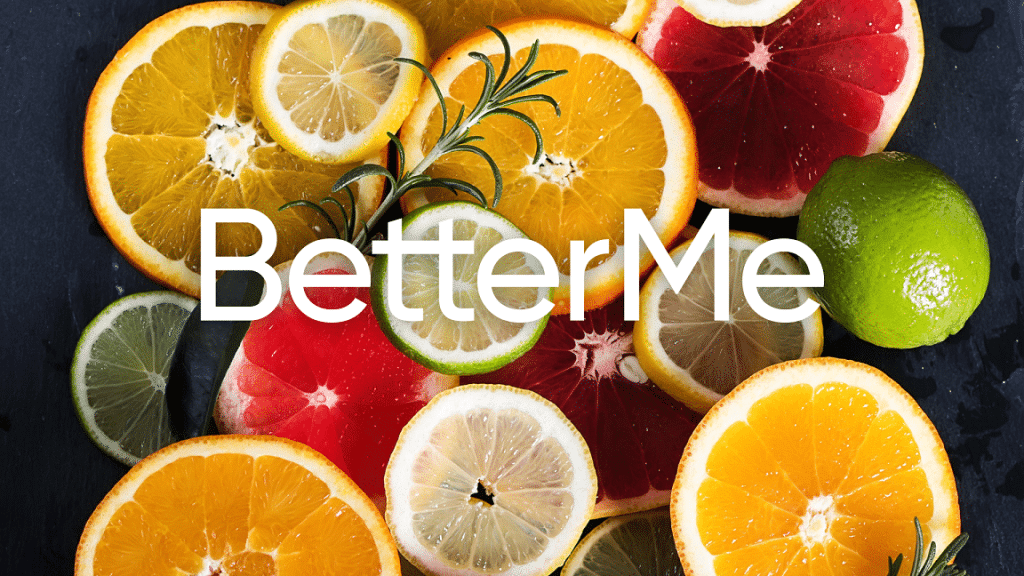 Day 5 
Breakfast:

2 bowls of strawberry oatmeal (110g carbs, 12.7g fat, 28.1g protein, and 628 calories)

Lunch:

1 serving of crunchy fennel salad (33g carbs, 43.6g fat, 6.1g protein, and 554 calories)

Supper:

2 lavash chicken wraps (31g carbs, 24g fat, 74.2g protein, and 584 calories)

Snack:

1 serving of banana pineapple "ice cream" (60.7g carbs, 0.8g fat, 2.9g protein, and 236 calories)

Total number of calories:

2002 calories 
The Bottom Line
Healthy eating doesn't have to be difficult or time-consuming, but it does take a little planning. By taking a few minutes each week to plan out your meals, you'll know exactly what to eat and will feel more organized. For extra convenience, consider making meal prep part of your weekly routine so that you have a steady supply of healthy meals all week.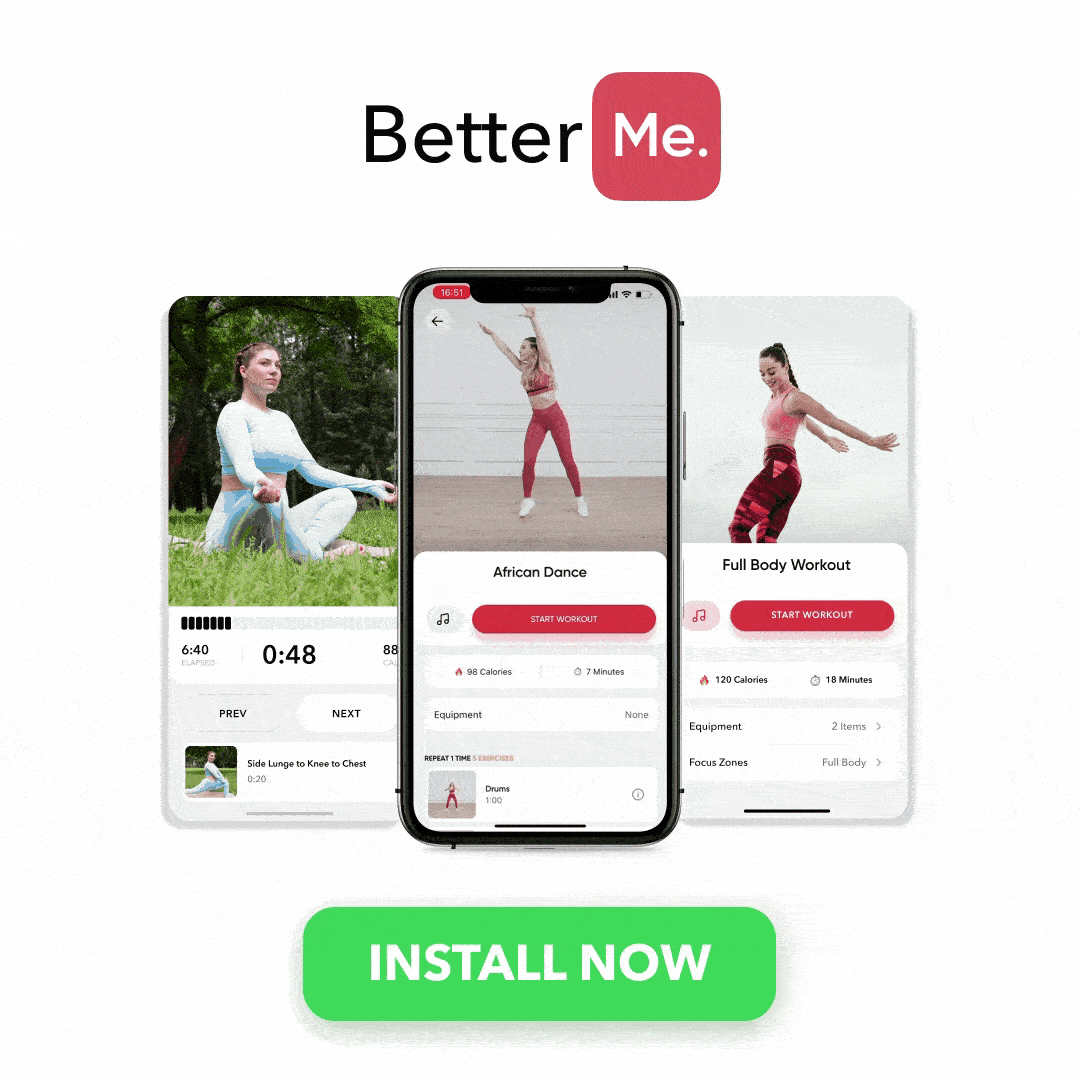 DISCLAIMER:
This article is intended for general informational purposes only and does not address individual circumstances. It is not a substitute for professional advice or help and should not be relied on to make decisions of any kind. Any action you take upon the information presented in this article is strictly at your own risk and responsibility!
SOURCES: