Why Does Calorie Counting Matter?
Making changes in your lifestyle is never an easy thing. This is why some people try to make those changes in a not so drastic way, by choosing a diet that is either similar to their regular diet or meets most of their preferences. For instance, if a person is a meat lover, it is less likely that they will stick to vegetarian or vegan meal plans that ban meat, especially if they can follow a Keto diet, which allows this food. For weight loss, however, it is not as important which nutritional plan a person follows, as long as they meet all their nutritional needs, but how much food they consume is what will influence their results. You see, weight management is a balancing act, and the staple of a successful weight loss is calorie counting. If you want to shed pounds you need to eat fewer calories than you burn (9). This result can be reached with the help of proper nutrition since you can create a caloric deficit with sole dieting. In this article, you can find out about a healthy caloric deficit and which foods to eat to lose weight safely. You will also find various easy 250 calorie meals, which will be very useful for you if you aim at slimming down a couple of sizes. Read on for more!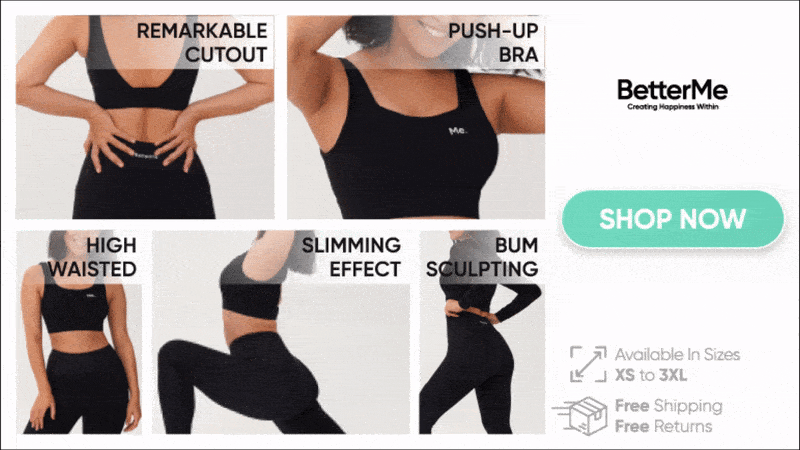 How To Create A Healthy Caloric Deficit?
As was mentioned in the previous paragraph, to reach a desirable weight loss goal you need to cut the calories you consume (7). Experts recommend reducing your caloric intake by 500-1,000 calories a day (12). This will result in your shedding approximately 1-2 pounds (0.45-1 kg) per week (4) since 1 pound of fat contains 3,500 calories. Such weight loss is considered the safest as it leads to gradual progress and sustainable results.
Although you can create an even bigger caloric deficit, you should always prioritize your wellness. You see, although rapid weight loss which is caused by a greater caloric deficit sounds alluring in theory, it bears numerous health risks. That said, make sure that you keep your caloric deficit adequate and follow a properly balanced dietary plan which provides you with all the essential nutrients.
Read More: 500-Calorie Deficit: The Perfect Plan To Aid Your Weight Loss
What Does 250 Calories Look Like: Healthy Vs. Unhealthy
Now, based on the above-presented information, you could conclude that if an average woman whose regular diet provides her with 2,000 calories a day (11) wants to slim down in a healthy way, she would need to consume about 1,500 calories a day. And if she is used to eating 3 full meals a day and a snack, she would have to stick to around six 250 calorie meals and snacks.
Since the basis of weight loss is a caloric deficit, then you can slim down by eating junk food and sweets, as long as you eat less than you burn, right? Theoretically, you could shed pounds if you eat small amounts of unhealthy foods, but there are 2 aspects that make it a bad choice. The first is that the portions of junk food that fit your caloric restrictions will fail to keep you full, and the second is that they will fail to provide you with all the essential nutrients.
Without satisfying your body's nutritional requirements, you would soon start experiencing negative side effects such as nutrient deficiencies, and others. This means that it is always better to stick to a healthy diet and ensure that your diet provides you with everything your body needs to maintain proper functioning. For instance, here is an example of some unhealthy 250 calorie meals and foods vs healthy 250 calorie meals and foods (6):
A 7-ounce chocolate milkshake vs around 44 ounces of unsweetened chocolate

almond milk

About 6 fried shrimp vs around 38 cocktail

shrimp

2/3 of a slice of cheesecake vs 1 ¼ cups vanilla-flavored yogurt

About ½ large blueberry muffin vs 320 blueberries

½ large soft pretzel vs about 2 ½ ounces whole-grain pretzels

About 3/4 of an egg and cheese breakfast sandwich vs about 3 hard-boiled

eggs

 

2/3 of a slice of apple pie vs 2 ½ apples
As you can see, the healthy 250 calorie meals are more likely to leave you feeling full and satisfied than the unhealthy 250 calorie meals. Based on that you can conclude what are the best low-calorie meals.
Best Weight Loss Foods To Include To Your Diet
Now is the time for you to learn what are some of the best foods for weight loss. The following foods are nutritious while being relatively low in calories. Here they are (10, 1):
Eggs
Often eaten for breakfast, eggs, especially boiled, are a great option for weight loss. They are loaded with protein, so you are sure to feel full after you eat them. Besides that, eggs are packed with various vitamins and minerals. 1 large hard-boiled egg provides you with only 77.5 calories.
Beans And Legumes
These are an essential part of vegetarian and vegan diets. Beans and legumes can help you keep hunger pangs at bay due to their high contents of protein and fiber. So, if you eat up on this type of food, you will end up eating less throughout the day, and so decrease your caloric intake and lose weight.
Soups
Like the previous two foods, soups increase the chance of you eating less than you usually do. A broth-based soup without cream and butter is your go-to. You can add whatever vegetables you like to make the soup even more nutritious.
BetterMe app will kick you out of the mental funk, shake off your extra weight, rid you off your energy-zapping habits, and help you sculpt the body of your dreams. Intrigued? Hurry up and change your life for the better!
Chicken Breast
This is one of the best protein sources in a healthy weight loss diet. One chicken breast provides you with up to 27 grams of protein and fewer than 150 calories. This makes it very filling and weight loss-friendly.
Grapefruit
Citrus fruits in general are all good for weight loss since they are low in calories while being packed with antioxidants. Grapefruit sometimes is even considered a symbol of a weight loss diet. It is filled to the brim with vitamins and fiber, while also being quite good at hydration.
Leafy Greens
Spinach, kale, romaine lettuce, arugula, microgreens, and others are amazing choices if you want to shed a couple of pounds. They are packed with various vitamins and minerals while being extremely low in calories. They can provide your meal with more volume without significantly increasing your caloric intake.
Berries
Like citrus fruits, berries are rich in antioxidants and low in calories. They are also a great source of fiber. One cup of raspberries or blackberries provides you with 8 grams of fiber. You can eat fresh berries as a snack, add them to a smoothie, oatmeal, salad, or yogurt.
Avocadoes
This fruit is a great source of healthy fats, along with many other vital nutrients. Avocado is an inseparable part of any healthy diet and is very beneficial for weight loss.
Cruciferous Vegetables
Broccoli, cauliflower, cabbage, and brussels sprouts are filled with fiber, which promotes the feeling of fullness. They are also low in calories while being relatively big in size, so you will likely get full with fewer calories than you usually consume.
Shrimp
This crustacean is a great option if you want to shed a couple of unwanted pounds. Shrimps are low in calories and rich in protein, which doesn't only prolong the feeling of fullness, but also promotes muscle building. 3 oz (85g) of cooked shrimp can offer you 20.4g protein, and only 84.2 calories.
Read More: Is Shrimp Good For Weight Loss: Losing Pounds Without Giving Up The Good Stuff
Easy 250-Calorie Meals And Snacks
Although 250 calories sounds like not that many, there are certain meals that provide you with even less and those with slightly more, which can fill you up and provide you with essential nutrients and energy. The following easy 250 calorie meals and snacks are exactly like that. Below each meal option, you will find its nutritional value, how many calories in the recipe, and which macronutrients can it provide you with. Knowing this, here are the best easy 2500 calorie meals:
Honey Lime Salmon With Confetti Corn Salad
This honey lime salmon with confetti corn salad is a real treat for your taste buds. Sweet and sour salmon will become your favorite dish after you try it. It is also super easy to make!
Ingredients for 2 servings:
½ teaspoon grated lime zest

1/8 cup fresh lime juice

½ tablespoon canola oil

½ clove garlic

1 tablespoon honey

2 salmon fillets

1 cup fresh corn kernels

½ red bell pepper, seeded and finely chopped

¼ cup chopped red onion

1/8 cup chopped fresh parsley

Salt to taste
Directions:
In a medium bowl mix lime zest, lime juice, oil, garlic, honey, salt, and pepper for dressing.

Put your salmon in a zipper-lock plastic bag, and add 2 tablespoons of dressing to marinate the fish. Let out all the air from the bag, zip it up, and move the fish inside the bag so that it is coated with marinade entirely. Leave it in the fridge for half an hour, turning the bag every now and then.

Place the corn, bell pepper, onion, and parsley in the dressing bowl and toss thoroughly.

Prepare the broiler pan by coating the rack with a nonstick cooking spray. Preheat the broiler.

Take the salmon out of the bag and put it on the broiler rack. Cook for about 4 minutes on each side, until the fish is lightly brown on the outside.

Serve with the corn salad.

Bon Appétit!
Serving 1 salmon fillet, generous ½ cup salad
Nutritional value per serving:
Calories: 275, Fat: 10g; Carbohydrates: 23g; Protein: 27g
Recipe courtesy of Simple Nourished Living (8).
Lean and toned up body isn't just a far-fetched fantasy. Check out the BetterMe app and watch it propel your weight loss journey into high gear!
Easy Caribbean Shrimp Stir Fry
Shrimp is packed to the brim with protein and is low in calories and fat. It is a great option for a weight loss diet and even a better option for a finger-licking good stir fry. Try this easy Caribbean shrimp stir fry and you will fall in love with this crustacean.
Ingredients for 2 servings:
½ tablespoon olive oil

½ pound (225 grams) raw shrimp, peeled and deveined

1 cup fresh chopped vegetables (carrot, green beans, celery, and peppers)

½ teaspoon minced garlic

½ teaspoon Italian seasoning

2 cups fire-roasted diced tomatoes

½ can unsweetened pineapple chunks

1/8 cup barbecue sauce
Directions:
Put a large pan over medium heat and pour in the oil.

Add shrimp, garlic, and Italian seasoning, and sauté until shrimp starts to curl. Remove from heat and place the shrimp in a bowl.

While the pan is still warm add fresh vegetables and 1 tablespoon of water. Cook for about 5 minutes, periodically stirring.

Add in tomatoes and pineapple. Pour in the barbeque sauce and bring to boil, frequently stirring. Keep cooking for about 6 more minutes.

Add in the shrimp and stir well. Take off heat and let it warm for 1-2 minutes.
Serving 1 cup
Nutritional value per serving:
Calories: 238, Fat: 5.5g; Carbohydrates: 18.9g; Protein: 27g
Recipe courtesy of Simple Nourished Living (5).
Butternut Soup With Crispy Sage And Apple Croutons
If you are searching for 250 calorie vegan meals, then this butternut soup is exactly what you need! It will make a great lunch and help you stay full and satisfied.
Ingredients for 2 servings:
½ tablespoon olive oil

½ large onion or 1 small-medium onion, chopped

1 ½ tablespoon Madeira or dry Sherry

½ garlic clove, chopped

½ butternut squash peeled, deseeded, and chopped

1 cup gluten-free vegetable stock

½ teaspoon chopped sage

Sunflower oil for frying
For the apple croutons:
½ tablespoon olive oil

1 small-medium apple, peeled, cored, and diced

A pinch of brown sugar
Directions:
Pour the oil into a large pan and heat it. Add in the onions and fry for about 5 minutes, before adding the garlic and squash and cooking for 5 more minutes. Add Madeira, stock, and sage, cover, and let it simmer for 20 minutes until the squash is tender.

Pour the soup into a blender and blend until smooth. Serve warm.

To make the apple croutons, add the oil to the large pan and heat it. Add the apple and fry until slightly softens. Sprinkle the apples with brown sugar and stir to caramelize.
Nutritional value per serving:
Calories: 231, Fat: 7g; Carbohydrates: 31g; Protein: 4g
Recipe courtesy of BBC good food (3).
Broiled Flank Steak With Warm Tomato Topping
This one is for people who search for 200-250 calorie low carb meals. This flank steak will fill you with proteins and happiness. And the delicious warm tomato topping will add a nice fresh tone to the dish, turning it into an unforgettable meal.
Ingredients for 4 servings:
1 ¼ teaspoon ground cumin

¾ teaspoon salt

1/8 teaspoon ground red pepper

1 flank steak, trimmed

one teaspoon olive oil

1 teaspoon bottled minced garlic

1 jalapeño pepper, seeded and minced

2 cups grape or cherry tomatoes, halved

¼ cup chopped fresh cilantro
Directions:
Preheat the broiler and coat a broiler pan with cooking spray.

Mix 1 teaspoon cumin, ½ teaspoon salt, and red pepper, and sprinkle the mixture over the steak. Put the steak on a broiler pan and cook for 10 minutes or until it is done to your liking. Cut the steak diagonally into thin slices.

Place a large nonstick skillet over medium heat, pour in oil, and heat. Add in garlic and jalapeño, and cook for about 1 minute. Add in the remaining cumin, salt, and tomatoes and cook until tomatoes begin to soften. Remove from heat and stir in the cilantro.

Serve the steak with tomato topping.
Serving 3oz meat and about ⅓ cup topping
Nutritional value per serving:
Calories: 194, Fat: 7.9g; Carbohydrates: 4.3g; Protein: 25.3g
Recipe courtesy of My Recipes (2).
Conclusion
A proper weight loss calls for a proper caloric deficit, which is 500-1,000 calories a day less than you normally eat. The above-presented recipes are exactly what you need if you want to healthily slim down without spending hours in the kitchen or eating only salad.
If you want your weight loss plan to be efficient, don't forget to do some exercise on the regular basis.

DISCLAIMER:
This article is intended for general informational purposes only and does not address individual circumstances. It is not a substitute for professional advice or help and should not be relied on to make decisions of any kind. Any action you take upon the information presented in this article is strictly at your own risk and responsibility!
SOURCES: