Nothing screams comfort on a cold winter's day like piping hot chicken pot pie. But when you're following a paleo diet, traditional pot pie recipes don't always fit the bill. They usually involve all-purpose flour, butter, and pie crusts made with white flour. Talk about a paleo no-no! But this paleo chicken pot pie recipe solves the dilemma. Flaky, paleo-friendly pie crust comes by way of almond flour and coconut oil. The filling is made with all the usual ingredients, such as carrots, celery, potatoes, and chicken—but we're careful about keeping it whole-foods based. Coconut milk and arrowroot flour also help thicken up the sauce, giving you a creamy finish any pot pie lover would appreciate. Bake it in the oven, and you'll have a comforting dish that tastes like home cooking. Here's your guide to a paleo-friendly pot pie—just in time for cold weather.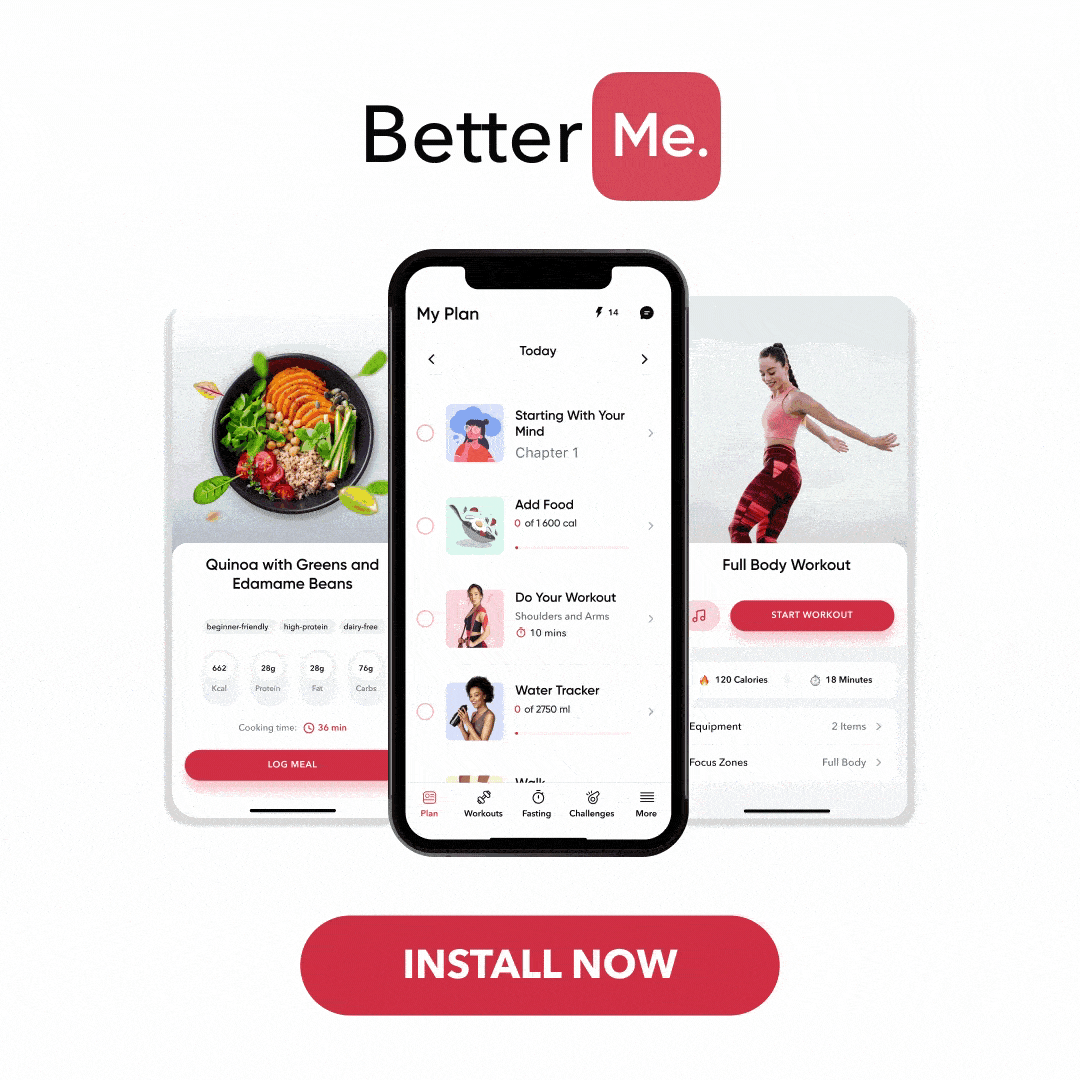 What's Paleo?
Before we jump into the recipe, let's take a moment to discuss what it means to be paleo. 
The Paleo Diet is a lifestyle that focuses on eating foods similar to what our Paleolithic ancestors ate (4). These include grass-fed meats, fresh vegetables and fruits, eggs, nuts and seeds, and healthy fats like olive oil (3).
Processed foods, grains, refined sugars, dairy products, legumes (beans), and alcohol are off the menu.
What's In Paleo Pot Pie Crust?
The key to a good paleo pot pie recipe is the crust. 
Most regular pot pie recipes rely on butter and all-purpose flour, but that just won't cut it on a paleo diet. Instead, these ingredients guarantee a rich, flaky crust:
Paleo-Friendly Flours
Some ideal flour choices include almond flour, coconut flour, cassava flour, and tapioca starch. These are gluten-free flours that provide structure to the dough without any of the non paleo-friendly additives. The ratios of each flour will vary depending on the recipe.
Read More: Paleo-Friendly Grain-Free Pancakes To Enrich Your Diet
Fats
You want to avoid butter when you're eating paleo, so look for fats like refined coconut oil or ghee. These will give the crust an amazing flavor while keeping it paleo-friendly. Palm oil shortening is another good option, that will make your crust taste just like a Ritz cracker.
Seasoning
To cut the bitterness and enhance the flavor, you'll need a pinch of both salt and a little maple sugar or coconut sugar. This combination of savory and sweet will give your crust the perfect flavor.
What Goes In A Paleo Pot Pie Filling?
Now that you know the basics of a paleo-friendly crust, let's talk about the filling. The sky's the limit with this one: you can use any vegetables, proteins, and spices that you like. 
Avoid any processed, canned, or pre-cut ingredients—often they contain additives and preservatives which don't fit with the paleo diet (1).
How To Make Paleo Chicken Pot Pie (2)
This healthy chicken pot pie by Paleo Running Momma is a labor of love. You'll make the crust from scratch, then prepare the filling. The good news is that it's worth the effort. Here's how you can prepare this comforting winter dish:
Ingredients:
Crust
2 cups almond flour

¼ cup coconut flour

1 ¼ cups tapioca flour

1 tsp salt

14 Tbsp Palm oil shortening cold, or grass-fed butter, or a combination of both, cold

1 tsp coconut sugar optional

2 large eggs
Filling
1 lb chicken breasts or thighs cooked and cubed

1 small onion diced

1 ¼ cups celery diced

1 ½ cups carrots peeled and diced and blanched

1 head of broccoli cut into florets and blanched

6 tbsp organic ghee or grass-fed butter

¼ cup tapioca flour or arrowroot starch

2 ¾ cups chicken bone broth homemade or purchased

⅓ cup full-fat coconut milk blended before adding

1 tsp dried poultry seasoning blend

¾ tsp sea salt or to taste

¼ tsp black pepper

1 tbsp fresh parsley minced

1 egg plus 1 tbsp water for egg wash, optional
Instructions:
To Prepare The Crust
In a food processor, combine the almond flour, coconut flour, and tapioca flour with salt, sugar (if using), and shortening or butter. Pulse until combined.

Add the eggs one at a time, pulsing after each addition. 

Separate the dough into four and form each into a disc. 

Wrap each in plastic wrap and refrigerate for at least one hour (or overnight).
To Prepare The Filling
In a large skillet, heat the ghee or butter over medium-high heat.

Add the onion, celery, and carrots. Sauté until softened, about 5 minutes.

Add the broccoli and sauté for an additional 5 minutes.

Whisk together the tapioca flour and broth until combined.

Add the broth mixture to the skillet, then add the chicken, coconut milk, poultry seasoning, salt, and pepper. Simmer until the sauce has thickened, 5-10 minutes.

Remove from heat and stir in fresh parsley.
To Assemble The Pot Pie
Preheat oven to 375°F and lightly grease a 9" pie dish.

On a lightly floured surface, roll out one disc of dough until it's slightly larger than the pie dish.

Carefully place the dough in the prepared dish and gently press it into the sides and bottom.

Spoon the filling into the crust, spreading it out evenly.

Roll out the remaining discs of dough and place them over top of the pie.

Seal and crimp the edges of the dough together to form a crust. Using a thin knife, cut several small holes in the top of the crust to allow steam to escape.

If desired, brush the top of the pie with an egg wash made from 1 egg and 1 tablespoon of water.

Bake for 25-30 minutes, or until golden brown.

Let cool before serving.
If you wish to free yourself from all the extra pounds that have been weighting you down for way too long, start using the BetterMe app and overhaul your entire life!
Frequently Asked Questions
Q: Can I Use Canned Vegetables For This Pot Pie?
A: No, we recommend using fresh vegetables. Canned versions often contain additives and preservatives. Being on the Paleo diet means avoiding processed foods! 
Q: Can I Make This Pot Pie Ahead Of Time?
A: Yes, you can. The unbaked pot pie can be covered and stored in the refrigerator for up to 3 days. When ready to bake, allow the dish to come to room temperature before baking.
Alternatively, prepare the dough and filling ahead of time and store them in separate containers. Assemble the pot pie when ready to bake. 
Q: How Do I Store Leftovers?
A: Leftover pot pie should be stored in an airtight container in the refrigerator for up to 3 days. Reheat and serve when ready to enjoy. 
Q: What Other Vegetables Can I Use?
A: Feel free to get creative with this recipe and add whatever vegetables you have on hand. Some of our favorites are mushrooms, bell peppers, and sweet potatoes. 
Q: Can I Use Other Types Of Meat?
A: Yes, you can substitute the chicken with beef, pork, or turkey. You can also use plant-based proteins such as tofu and tempeh. 
Q: Why Do I Need To Brush The Top Of The Pie With An Egg Wash?
A: The egg wash helps create a golden, crispy crust. You can also sprinkle the top with a little coconut sugar or sesame seeds for some extra flavor.
Read More: Paleo Lunch Ideas For Weight Loss And Other Health Benefits
Q: Why Is My Pie Taking Longer Than 30 Minutes To Bake?
A: It may take a little longer if you are using frozen vegetables or more densely filled vegetables. Altitude or oven efficiency may also be factors. While the top looks golden, check the bottom of the crust to make sure it's cooked through. If not, cover with foil and bake for an additional 5-10 minutes. 
Q: Why Is My Crust Not Flaky?
A: If your crust is not flaky, it may be because you overworked the dough or didn't chill it long enough. Be sure to handle the dough gently and refrigerate for at least an hour before baking. This will give the crust time to relax and result in a flaky, tender texture. 
Q: What Should I Serve With This Pot Pie?
A: This pot pie is a meal on its own, but a nice side salad or roasted vegetables would be a delicious accompaniment.
Yanking yourself back in shape has never been so easy with our game-changing fitness app! Start transforming your life with BetterMe!
The Bottom Line
The Paleo chicken pot pie is a hearty and nourishing meal that's perfect for the whole family. It takes some time to prepare, but the delicious, homemade flavors are worth it. Plus, you can customize and make it your own with whatever vegetables you have on hand.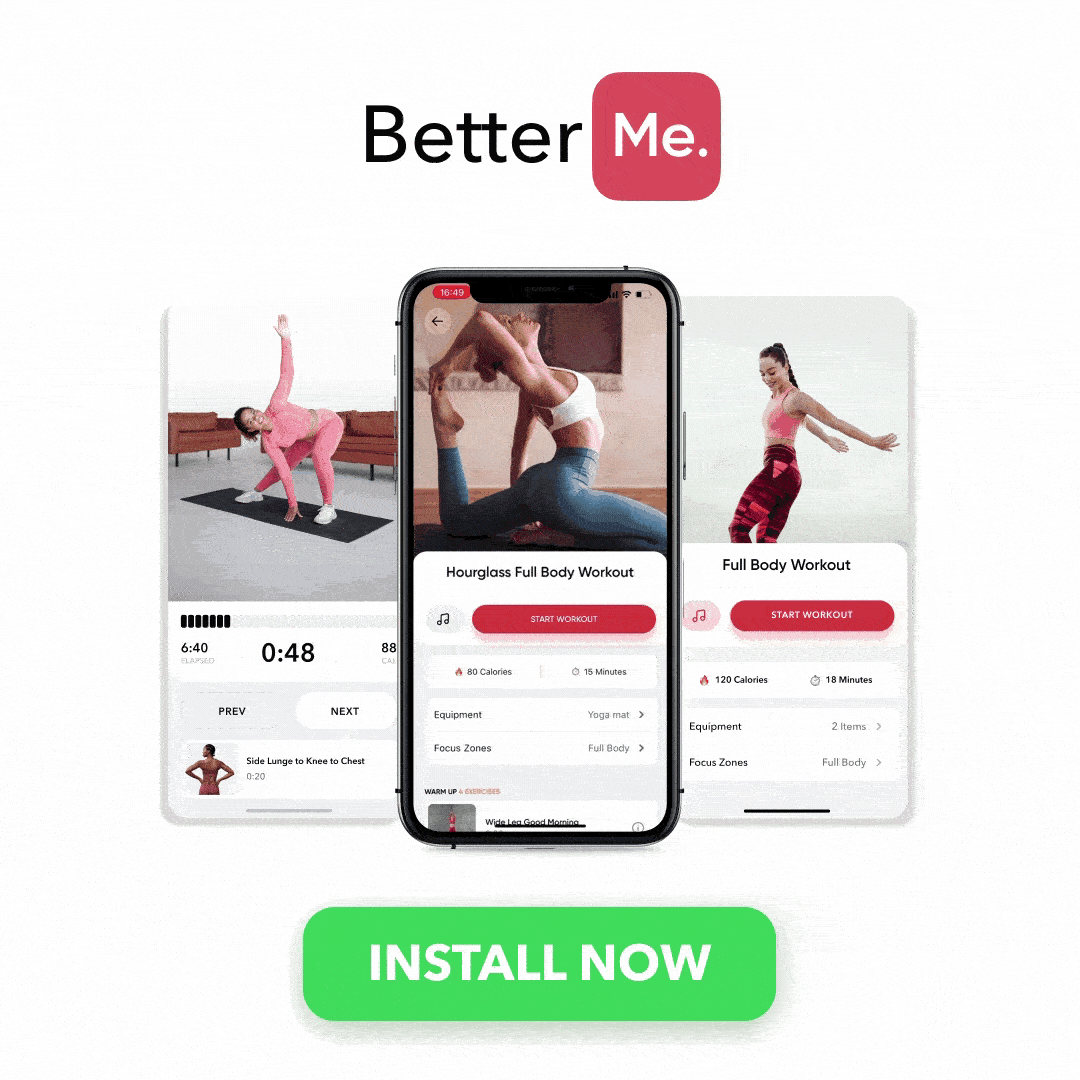 DISCLAIMER:
This article is intended for general informational purposes only and does not address individual circumstances. It is not a substitute for professional advice or help and should not be relied on to make decisions of any kind. Any action you take upon the information presented in this article is strictly at your own risk and responsibility!