What Is The 5-Day Diet?
How fast can you shed off a significant weight? This is a concern for every person aiming to shed some weight. Some opting for a quick fix instead of paying attention to the long-term impact of the routine that they follow. So, where does the 5 day diet fall? Find out if this trending eating plan will make the weighing scale flip in your favor and whether it is a healthy recommended diet.
Can you lose weight in 5 days? You must have come across the 5 day weight loss diet because its popularity has spread widely lately. Find out everything there is to know about the 5 day diet, including what and when to eat, its effectiveness, pros, and cons.
Also referred to as "The Fast Diet" or "5:2 diet", this intermittent fasting eating plan involves eating a standard number of calories for 5 days a week, then restricting calorie intake to about 500-600 a day for the other 2 days (11). Here, the focus is not on which food you eat, but on when you should eat them. It was made known by a British doctor and journalist, Michael Mosley (12).
How Does It Work?
Ideal calorie intake is determined by several factors, such as age, gender, and physical activity. For instance, adult women and men should consume 1600-2400 calories and 2000-3000 calories a day, respectively (7). This amount should not go below 1200 calories (6). When following this diet, your calorie intake should be optimum for the 5 days. However, for the other 2 days, you cut this intake by a quarter, i.e., 500-600 calories. 
The 5 days do not have to be consecutive. You can choose any two days of the week, so long as there is at least one non-fasting in between. It means that the 2 fasting days should be non-consecutive (12). For instance, you can fast on Mondays and Thursdays by taking 2-3 small meals and then eating healthy for the other days.
BetterMe app will kick you out of the mental funk, shake off your extra weight, rid you off you energy-zapping habits, and help you sculpt the body of your dreams. Intrigued? Hurry up and change your life for the better!

The 5-Day Diet Plan: What To Eat?
What can I eat with 1500 calories a day? The 5 day meal plan allows you to enjoy delicious low-calorie foods, which will make you full. These recipes contain plenty of vegetables that are low in calories; therefore, large servings of these meals will not exceed your daily calorie limit (4).
Apple cider vinegar, lemon juice, garlic powder, salsa, etc.
Full-fat cheeses, full-fat or reduced-fat plain yogurt, and kefir.
Whole eggs.
Read More: 3 Day Egg Diet: Can It Up Your Protein Intake And Kick Weight Loss Up A Notch?
Clams, cod, oysters, salmon, sardines, Sea Bass, shrimp, trout, etc.
Apples, bananas, berries, citrus fruits, grapes, melon, pears, etc.
Avocados, avocado oil, coconut oil, olive oil, unsweetened coconut, etc.
Black beans, chickpeas, kidney beans, lentils, etc.
Coffee, green tea, water, etc.
Plant-Based Protein Sources
Plant-based protein powders, tempeh, tofu, etc.
Beef, bison, chicken, turkey, lamb, etc.
Black pepper, chili pepper, rosemary, salt, turmeric, garlic, etc.
Unsweetened Plant-Based Milk
Almond, cashew, coconut, and hemp milk.
Vegetables, Both Starchy And Non-Starchy
Arugula, butternut squash, broccoli, cauliflower, kale, mushrooms, peas, peppers, plantains, potatoes, spinach, sweet potatoes, plantains, tomatoes, etc.
Brown rice, bulgur, barley, farro, millet, quinoa, oats, etc.
Seeds, Nuts, And Nut Butter
Almonds, macadamia nuts, natural peanut butter, pumpkin seeds, walnuts, sunflower seeds, and tahini.
Each meal should contain quality sources of proteins and fiber-rich foods. This combination prevents overeating.
Read More: The 90-Day Diet Plan: The Simplest Way To Lose Weight And Form Life-Long Healthy Eating Habits
Simple 5-Day Meal Plan
Here is an example from EatingWell website of what to eat on different days of the 5 day diet plan (1):
Day 1
Breakfast: Vegetables & one egg scrambled and 1 slice of toasted whole bread
Calories: 408
A.M. Snack: 1 green apple (You can include 2 tablespoons of plain, low-fat Greek yogurt)
Calories: 95
Lunch: Hummus sandwich & vegetables and 1 orange
Calories: 387
P.M. Snack: 1 tablespoon dark chocolate chips and 10 walnut halves
Calories: 181 
Dinner: Pesto buddha bowls and charred shrimp
Calories: 429 
Total calories: 1500 
Other nutrients: Carbohydrates 139 g, Protein 70 g, Fat 52 g, Fiber 33 g, Sodium 1622 mg
Exercise: 1 hour of kickboxing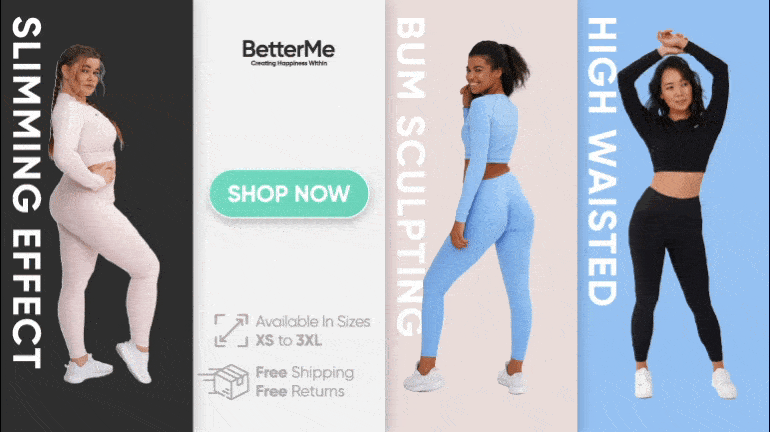 Day 2
Breakfast: 1 serving oatmeal topped with 2 tablespoons of chopped walnuts, 2 teaspoons of brown sugar, ¾ cup of sliced strawberries, and a pinch of cinnamon
Calories: 321
A.M. Snack: 2 clementines
Calories: 70 
Lunch: Green salad with chickpeas
Prepare by mixing 2 cups of mixed greens, ½ cup of cucumber slices, 8 cherry tomatoes split into 2 equals, 2 tablespoons of feta cheese, ⅓ cup of rinsed canned chickpeas, and 10 chopped kalamata olives. Dress this salad with 1 tablespoon of olive oil and 1 tablespoon of balsamic vinegar.
Calories: 419
P.M. Snack: 5 dried apricots and 8 walnuts cut into halves
Calories: 147
Dinner: 1 serving tortilla chips, 1 serving Chipotle-Lime Cauliflower Tacos, and ¼ cup guacamole
Calories: 529
Total calories: 1485
Other nutrients: Carbohydrates 179 g, Protein 39 g, Fat 74 g, Fiber 36 g, Sodium 1870 mg
Exercise: One-hour treadmill circuit
Day 3
Breakfast: 1 serving green tea, 1 serving bagel avocado toast, and 1 clementine
Calories: 331 
A.M. Snack: ¼ cup hummus and 2 medium carrots
Calories: 154
Lunch: 1serving fig and goat cheese salad
Calories: 340
P.M. Snack: 1 medium apple, sliced and topped with ⅛ teaspoon ground cinnamon
Calories: 95
Dinner: 1 serving spaghetti squash and chicken with avocado pesto
Calories: 497
Dessert: 5 strawberries and 1 tablespoon dark chocolate chips
Calories: 99
Total calories: 1516 
Other nutrients: Carbohydrates 161 g, Protein 63 g, Fat 77 g, Fiber 36 g, Sodium 1538 mg
Exercise: One hour of indoor cycling
Day 4
Breakfast: Same as for day 2
Calories: 321 
A.M. Snack: 10 walnut halves and 1 tablespoon dark chocolate chips
Calories: 181 
Lunch: 1 serving apple and cheddar pita pocket
Calories: 354 
P.M. Snack: ¼ cup hummus and 3 medium carrots
Calories: 179
Dinner: 1 cup cooked brown rice and 1 serving citrus poached salmon with asparagus
Calories: 454
Total calories: 1489
Other nutrients: Carbohydrates 190 g, Protein 62 g, Fat 58 g, Fiber 30 g, Sodium 1487 mg
Exercise: One-hour HIIT routine
Day 5
Breakfast: 1 small banana and 1 serving salsa scrambled eggs
Calories: 369
A.M. Snack: 6 walnut halves and 2 clementines
Calories: 148 
Lunch: 1 serving Mediterranean tuna spinach salad
Calories: 373
Snack: 1 medium pear
Calories: 101
Dinner: 2-inch-thick slices baguette, each toasted and drizzled with 1 teaspoon of olive oil and 1 serving Hasselback Caprese chicken
Calories: 517
Total calories: 1508 
Other nutrients: Carbohydrates 155 g, Protein 89 g, Fat 67 g, Fiber 26 g, Sodium 1889 mg
Exercise: One-hour cardio boot camp
Alternative 5-Day Diet Meal Plan
Some sources recommend taking 7-9 meals, each containing small metabolic perks that maximize calorie burn and fasten your metabolic rate. This is because eating small portions often makes you feel full for longer with less food, and keeps your blood sugar level stable for significant weight loss. There are various main meals that you can take for the five days that meet the required calorie intake for this diet.
Other than the simple meal plan above, alternatives for breakfast, lunch, snacks, dinner, and dessert include:
Breakfast
½ hot oatmeal pancake topped with 8 raspberries or other frozen/fresh fruit
To make the pancake, mix ½ cup of old fashioned oats, ½ mashed bananas, 3 egg whites, and cinnamon. Spray the pan with cooking spray and pour the mixture in spoonfuls. When the pancake bubbles, flip it to let the other side cook. Divide it into two, one half to be eaten, and the other as a snack later in the day. The hot cereal has more staying power as it fills you up better and longer.
Snack
An orange, 2 tangerines, or vegetable salsa tortilla.
Prepare the tortilla by warming one 6-inch corn tortilla in the microwave, then top it with fresh or grilled vegetables such as green bell peppers, tomatoes, or onions, and fold.
Lunch
Hearty Italian-style white bean soup and 2 servings mixed greens with 1 serving of other vegetables chopped and dressed with Balsamic vinegar
Snack
1 apple or 6 ounces of nonfat plain or unsweetened yogurt swirled with berries or 6 raw almonds, and 1 cup skim milk
Dinner
Salad made from fresh produce and herbs and 3.5-4 ounces of salmon with sweet chili sauce
Fish should not be basted or salted in calorie-dense ingredients like butter and oil. Or you can make baked potatoes with 2 tablespoons of fat-free sour cream sprinkled with chives.
Dessert
Mixed berries or smoothie
The smoothie should be blended using 1 cup nonfat plain yogurt, ¾ cup crushed ice, ½ banana, and fresh or frozen berries. Or 4 ounces of hot water with lemon and a bowl of 1 cup raw arugula.
Lean and toned up body isn't just a far-fetched fantasy. Check out the BetterMe app and watch it propel your weight loss journey into high gear!
How Much Weight Will You Lose After The 5-Day Diet?
While on it, work out every day, and you may  lose 1-2 pounds a week. Women typically lose about 1lb a week on this diet, while men shed about the same if not a little more (12).
Benefits Of The 5:2 Diet
Eating these non-bloating foodstuffs combined with fat burning exercises during this plan will help you look and feel sexy within a few days. 5:2 is an effective lifestyle with long-term benefits (8).
It is much easier to stick to because it does not exclude any food groups.

It might minimize insulin levels.

The diet may decrease inflammation.

It could improve blood lipid levels.
Note:
Black coffee is allowed when on the 5 day weight loss diet, but it should be unsweetened. If white coffee, use skimmed milk. You can also have cocoa, prepared by mixing nonfat milk or soy milk, 1 tablespoon cocoa powder, and 1 packet of sugar substitute if you want.

You should drink plenty of water and herbal tea. A minimum of 32 ounces throughout the day. Dehydration and sugar-withdrawal can cause headaches and tiredness. Some people feel their energy levels going down, have poor concentration, and become dizzy following this eating plan.

If you can, avoid excessive oils. Also, avoid added sugars, diet and low-fat foods, fast and fried foods, refined carbs, processed foods, and sweetened beverages.

The workouts on days 4 and 5 will be intense to help your body draw even more than usual from stored glycogen. This will allow the body to target and eliminate fat stores during and even hours after exercise. 

A small quantity of protein at each meal is recommended. This is because protein, along with exercise, helps maintain muscle mass. Also, your body works harder to digest protein as compared to fats and carbs, therefore more calorie burn.

It is advised that you eat slowly for your body to have enough time to recognize that you are satisfied. This is because one neurotransmitter called cholecystokinin (CCK) is sent from the stomach to the brain to register that you are full, but it takes about 20 minutes for this message to be sent.

Lack of quality sleep causes the cortisol levels to go up in your body. High cortisol levels result in increased fat storage, making it difficult to stick to the eating plan.
5-Day Fasting Diet
This 5 day weight loss diet specifies the layout for the 5 days, which is recommended that you precisely follow because they are designed to allow your body to burn the most fat within a short period (2). 5 day fasting diet meal plan is broken down as follows:
This involves creating a huge caloric deficit in your body to jumpstart your body's fat-burning metabolism. It does not mean that you should not take anything at all, because doing so will shock your body and will make the cravings unbearable. Take unsweetened tea, black coffee, and unsweetened Branched Chain Amino Acids (BCAAs) to lower the hunger pangs. The BCAAs may help prevent muscle catabolism. The amount of BCAAs in grams you require daily is your bodyweight in lbs*0.2, then divided by 5, if those are the servings that you will be taking on the 24 hour fasting day (2).
Day 2: Protein Shake Day
Meals for this day aim to keep the carbohydrates at a very minimum and reintroduce some calories and proteins back into your body. Amino acids from the protein shakes will help prevent the loss of lean muscle. The lean muscle should be kept to prevent skinny fatness and to shape and tone your body. 
Protein in the shakes will prevent muscle catabolism as your body rapidly burns off fat. Go for protein powders that do not contain artificial sweeteners. Take one scoop of protein powders 5-6 times throughout the day.
Day 3: Medium-Carb Day
On this day, the body receives some of the much-required carbohydrates after the first 2 no-carbs days. Doing so will reignite your metabolic rate for the body to burn fats. It is best to take most of the carbs early in the morning. Lunch and dinner should have only protein and fat foods. Protein at night will keep your calories low and stomach feeling full for you to enjoy your sleep.
Day 4: Low-Carb Day
Minimizing the carbohydrates to below 10% will stoke your fat-burning furnace, enabling you to lose the most weight. Your insulin levels will be very low on these two days. Meals should strictly contain fats and proteins.
Day 5: No-Carb Day
Keep the protein and fats the same as the Low Carb Day.
FAQs
How Much Weight Have People Lost On A 5-Day Keto Diet?
Restrictive fad diets, like Keto, promise you greater outcomes in just a week! Keto is a very low-carb, high-fat diet involving a drastic reduction of carbohydrate intake and replacing it with fat. Some people claim to have lost 7.5 lbs after a 5 day egg fast while on the Keto diet (10). 
What Is A 5-Day Smoothie Diet?
Also known as "5 day smoothie fast", this eating plan encourages the consumption of vegetables and fresh fruit smoothies twice a day for 5 days to gently cleanse the body using vegetables (3). Each day you take a different smoothie, and you can also add some proteins to the smoothie.
Final Thoughts
Consult your general physician or dietitian before beginning any restrictive diet to ensure you can do so without health risk. This is mandatory for pregnant and lactating moms, people with diabetes on medication, and anyone with known health issues.
5:2 diet can be unsafe for children and teenagers because it may lack essential nutrients required for growth and put them at risk of developing unhealthy eating habits.
The 5 day diet encourages eating more satisfying, hunger-curbing, and low-calorie foods to lose weight. Losing 1-2 pounds a week is healthy and can be achieved by creating a caloric deficit, which is why some experts recommend intermittent fasting methods such as the 5:2. This may be a healthy weight-loss alternative with many benefits, as long as you get an okay from your physician.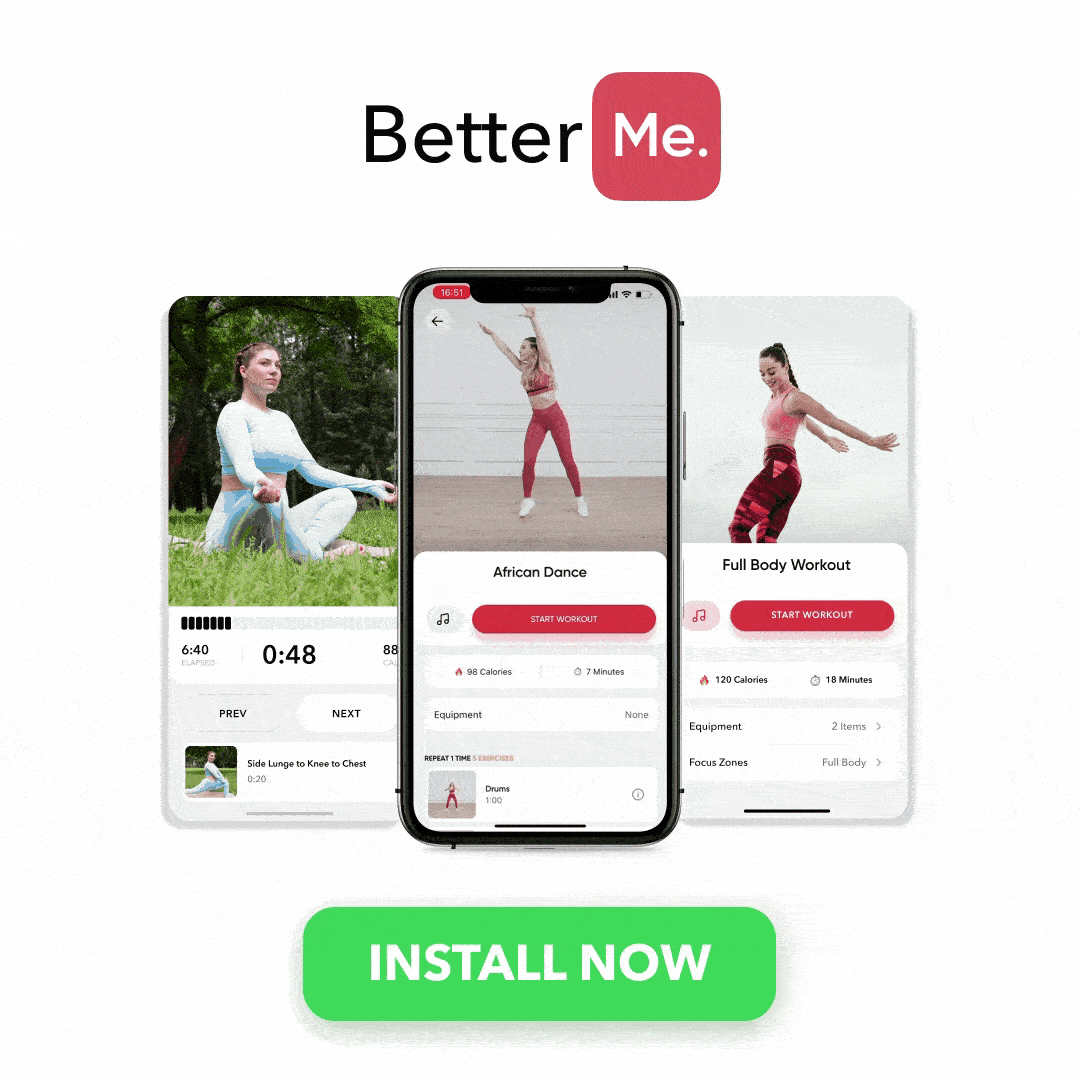 DISCLAIMER: 
This article is intended for general informational purposes only and does not address individual circumstances. It is not a substitute for professional advice or help and should not be relied on to make decisions of any kind. Any action you take upon the information presented in this article is strictly at your own risk and responsibility!
SOURCES: