Unfortunately, many individuals never give a second thought about the health of their gallbladder. Despite this lack of attention, this organ has one of the most critical roles in the body. It collects and stores bile, a fluid that aids the body in fat digestion. When it is not working as it should, gallstones can form, which may in turn cause pain in the back and upper-right abdomen. The good news is that research has shown how diet can improve gallbladder health. Today we discuss the gallbladder diet plan, including what you can and cannot eat.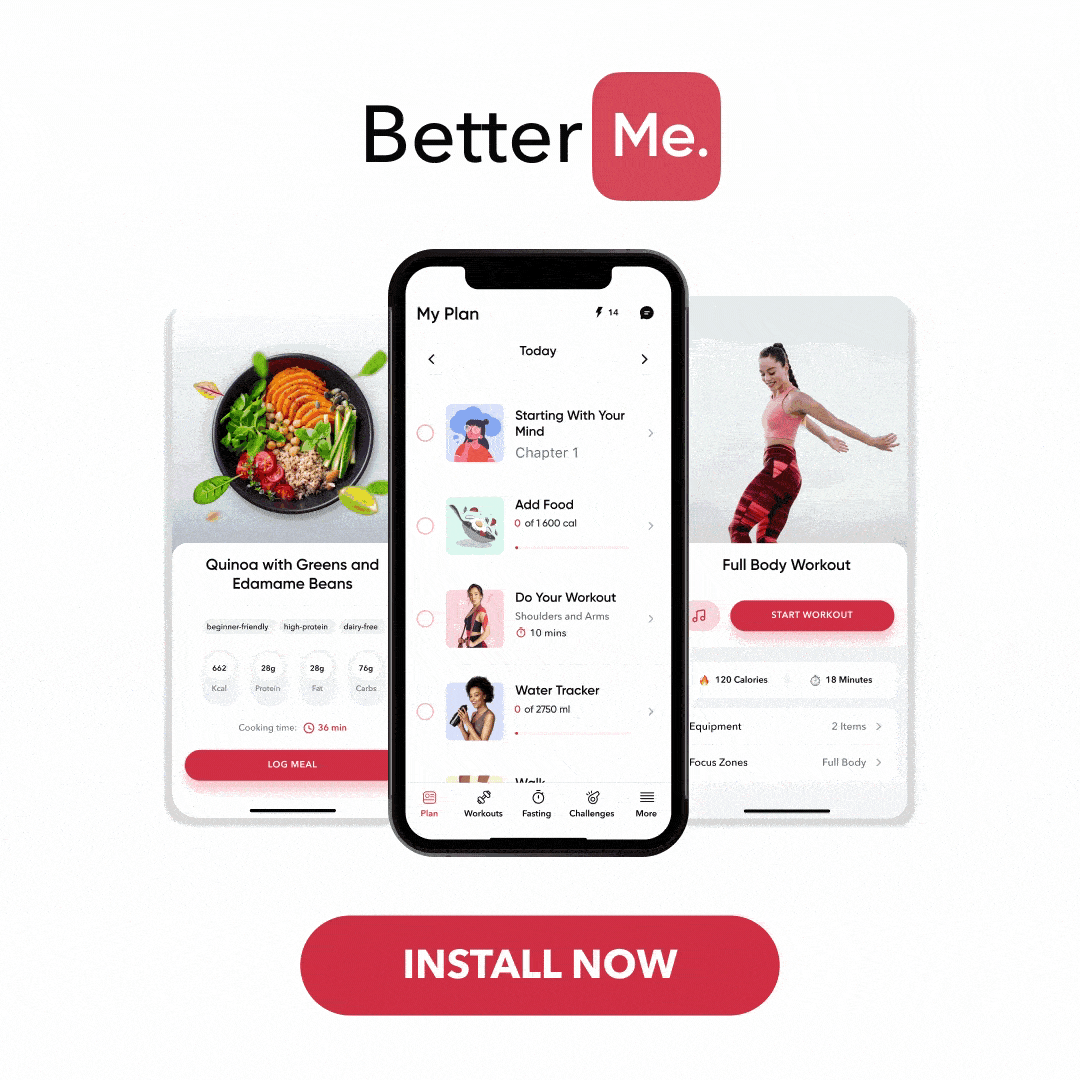 The Link Between Gallbladder Health And Diet
A healthy diet is linked to numerous health benefits, one of them being better gallbladder health. Research shows that gallbladder disease is a prevalent gastrointestinal disorder that may be the result of a complex interaction of environmental and genetic factors (1).
Diet is one of the environmental factors that several epidemiological studies show that can influence the risk of gallbladder disease. For example, a 2015 study revealed that a "healthy" dietary pattern was associated with reduced gallbladder disease risk, as compared with an "unhealthy" dietary pattern (1). Consuming high total energy was also associated with increased risk.
Similarly, previous studies have shown that fruits and vegetables may have a protective role against gallbladder disease (1). As a result, most food experts suggest making several dietary changes as a way to manage and reduce the risk of gallbladder disease.
Foods To Eat When Following A Gallbladder Meal Plan
There are several foods that dietitians suggest to maintain a healthy gallbladder. The diet contains healthy food groups that may lower the risk of gallbladder disease, and are good for you for a lot of other reasons as well. These foods include:
Plant-based foods are a staple in this diet. They are an excellent source of antioxidants, vitamins, and essential minerals that may help prevent gallbladder disease (6). Additionally, antioxidants help keep the body healthy by eliminating free radicals that build up and cause oxidative stress and can lead to chronic disease (6).
These foods are essential in a gall bladder diet plan because they contain antioxidants, fiber, and vitamin C which may help to combat gallbladder disease. Additionally, these foods have low calories and fat. They are a cornerstone of any healthy dietary pattern.
Low-fat foods are a staple in the gallbladder diet of individuals who have gallbladder disease and require surgery. Fat requires bile to be digested, which triggers the gallbladder to release bile. This can be very painful in someone with gallbladder disease. Usually, this resolves once the gallbladder is removed, but limiting foods that are high in unhealthy fats is good for you for many other reasons.
Lean protein is essential in the body as it helps grow and repair body tissues. Lean protein is considered the best animal protein source in a gallbladder diet because it has low fat and calorie content and does not stress the gallbladder (1).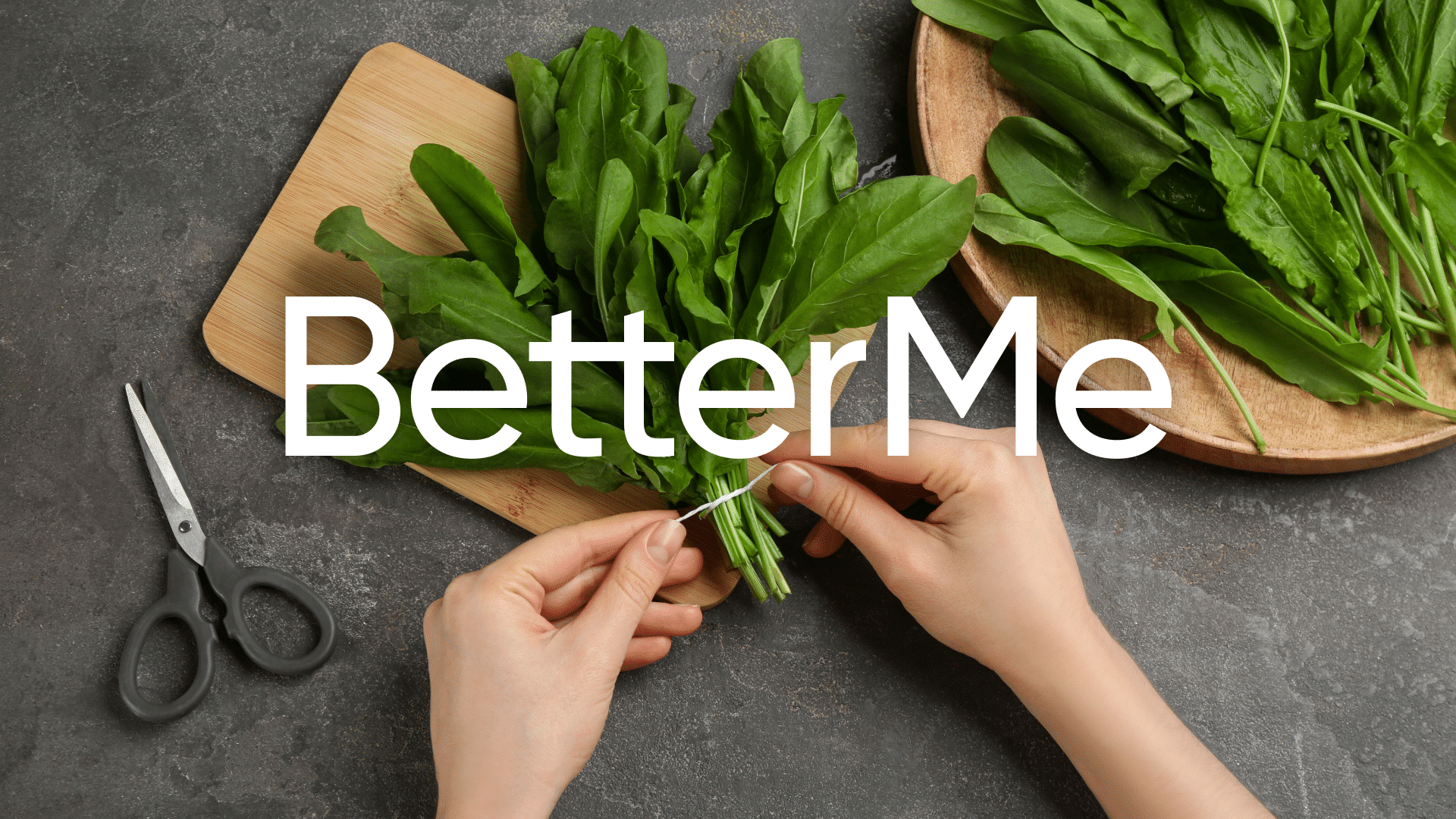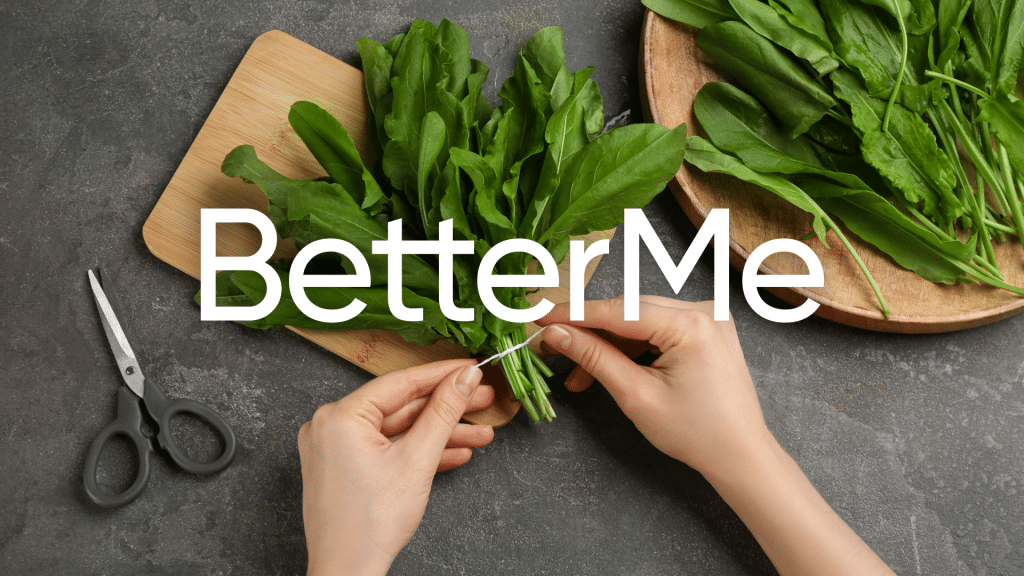 Whole grains are good for the gallbladder because they may help protect your heart and prevent the formation of gallstones (5).
Read More: 7 Day GERD Diet Plan For Long Term Relief
Foods To Avoid In A Gallbladder Diet Plan
A gall bladder diet restricts the consumption of the following foods due to the increased risk of gallbladder disease or worsening the symptoms:
A 2015 study revealed that high sugar consumption increased the risk of gallstone disease (1). So, added sugar should be limited on the gallbladder diet.
Refined grain refers to grain flour or products that have been modified from their natural form. The modification process entails the removal of bran or germ or both. Evidence shows that refined grains are positively linked to an increased risk of gallstone disease, so they are limited in this diet (1).
Consumption of soft drinks should also be limited in a gallbladder diet because they are part of an unhealthy dietary framework that may increase gallbladder disease risk.
Research shows that cakes, pastries, and dates contain saccharose that has been positively linked to an increased risk of gallstone in both sexes (1).
Several studies show that consuming red meat, animal fat, animal protein, and processed meat increases biliary cholesterol saturation and induces cholesterol gallstones (1). As a result, this increases the risk of gallbladder disease. In lieu of this, food experts recommend plant-based protein sources like nuts, beans, tofu and tempeh instead of red meat (1).
A 2015 study positively linked an increased risk of gallbladder disease with high consumption of solid fat (1).
If you wish to free yourself from all the extra pounds that have been weighting you down for way too long, start using the BetterMe app and overhaul your entire life!
Gallbladder Diet Recipes
There is no standard diet for gallbladder. However, experts recommend consuming a healthy diet comprising fruits, vegetables, lean protein, whole grains, seeds, nuts, and low-fat dairy products (1). Additionally, they suggest including legumes and spices in such a diet plan. Take a look at these gallbladder friendly recipes to try.
Sample 1: Griddled Chicken With Quinoa Greek Salad (2)
One of the healthy and delicious dishes to try, including all the recommended foods, is this recipe from BBC Good Food. It is inspired by the Mediterranean diet and is as follows (2):
Ingredients (2):
225 g quinoa

400 g chicken mini filets

25 g butter

300 g vine tomato, roughly chopped

1 red chili, deseeded and finely chopped

1 garlic clove, crushed

Handful pitted black Kalamata olive

1½ tbsp. extra-virgin olive oil

100 g feta cheese, crumbled

1 red onion, finely sliced

Small bunch of mint leaves, chopped

Juice and zest ½ lemon
Preparation (2):
Cook the quinoa as per the pack instructions, rinse in cold water and drain thoroughly.

Meanwhile, mix the butter, chili and garlic into a paste. Toss the chicken filets in 2 teaspoons of olive oil with some seasoning. Lay in a hot griddle pan and cook for 3 to 4 minutes on each side or until cooked through. Transfer to a plate, dot with the spicy butter and set aside to melt.

Tip the onion, tomatoes, olives, feta and mint into a bowl and add the cooked quinoa. Stir through the remaining olive oil, lemon juice and zest, and season well. Serve with the chicken filets on top, drizzled with any buttery chicken juices.
Nutrients (2):
Calories- 473

Total fat- 20 g

Total carbs- 35 g

Fiber- 2 g

Protein- 37 g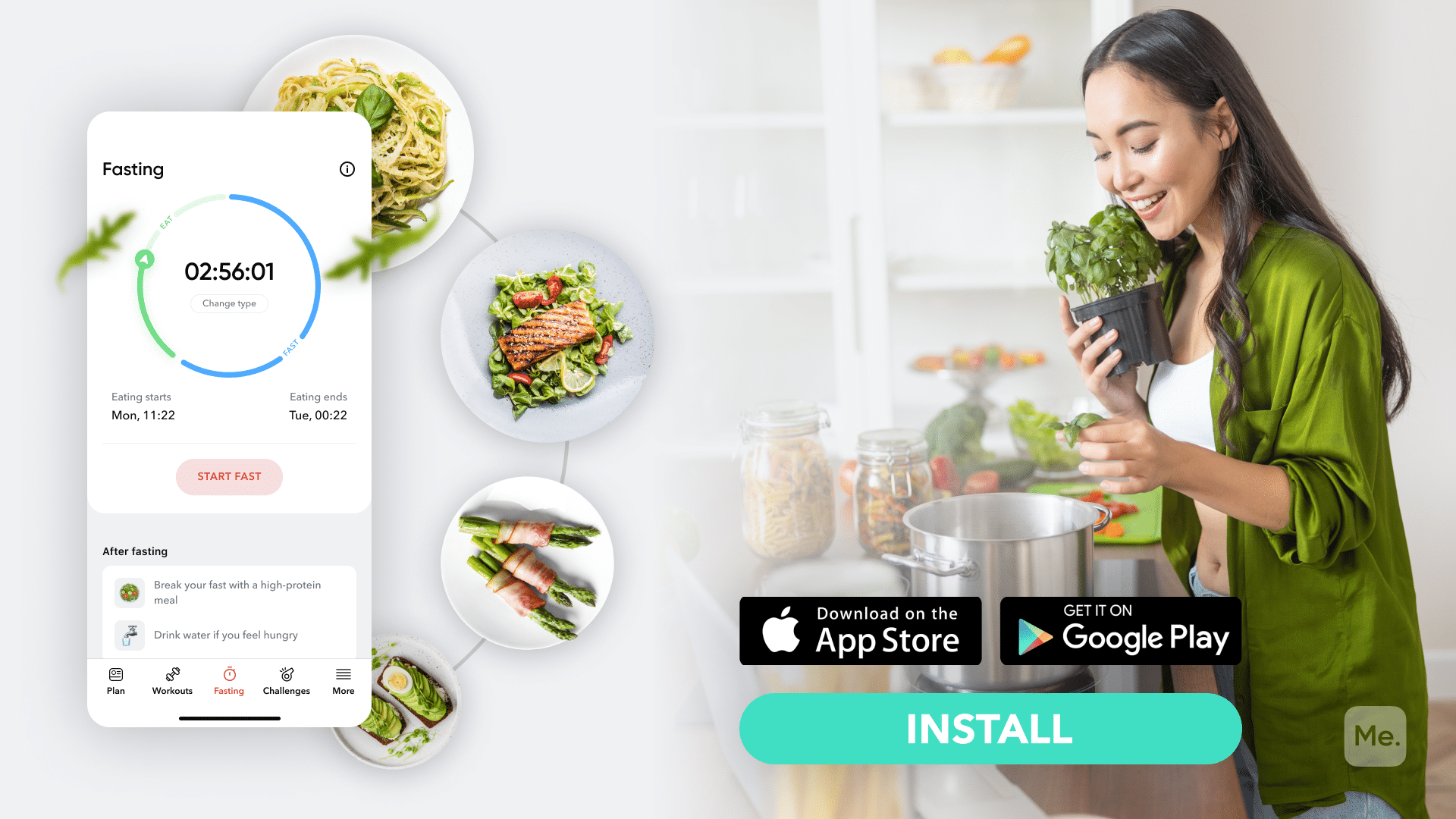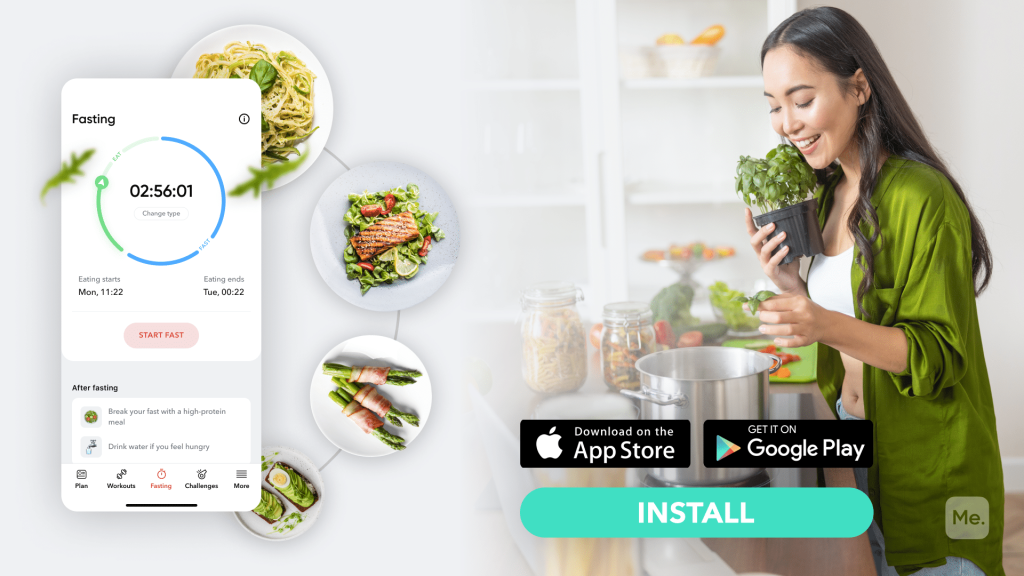 Sample 2: Spiced Turkey With Bulgur & Pomegranate Salad (8)
One of the key aspects of the gallbladder diet is the consumption of low-fat foods. Such foods are recommended especially before surgery because they won't trigger painful symptoms. Here is one of the gallbladder diet recipes recommended before surgery from BBC Good Food, due to its low-fat content (8):
Ingredients (8):
500 g/1 lb. 2 oz. turkey breast filets

250 g pack bulgur wheat or a mix (quinoa and bulgur mix was used in this recipe)

2 tbsp. each chopped dill, parsley and mint

100 g pack of pomegranate seeds

Zest and juice 1 lemon

1 tbsp. harissa paste

2 tomatoes, chopped

½ cucumber, diced

2 tbsp. white wine or water
Preparation (8):
Heat the oven to 200C/180C fan/gas 6. Mix half the herbs, half the lemon zest and juice, and all the harissa with some seasoning. Rub the turkey in the marinade and leave it in the fridge for 5 minutes or 24 hrs.

Layout a large sheet of foil, put the turkey, marinade, and wine or water on top, and then cover with another layer of foil. Fold and crimp the edges to seal and transfer the parcel to a tray. Bake for 30 minutes or until cooked.

Meanwhile, make the salad. Cook the bulgur as per the pack instructions. Drain, mix with the remaining lemon zest and juice, herbs, tomatoes, cucumber and pomegranate seeds. Slice the turkey and serve on top of the salad with the foil parcel juices poured on top.
Nutrients (8):
Calories- 304

Total fat- 9 g

Total carbs- 23 g

Fiber- 4 g

Protein- 41 g
Read More: 1 Week Keto Meal Plan To Get You Started On A Low Carb Diet
Sample 3: Miso Brown Rice & Chicken Salad (4)
Whole grains like brown rice are highly recommended in a gallbladder diet plan. However, determining foods to combine with brown rice can be challenging, especially if it is your first time consuming brown rice. But no need to worry. You can use brown rice in all the same ways you would use white rice, it just takes longer to cook. Check out this simple brown rice and chicken salad recipe from BBC Good Food (4):
Ingredients (4):
2 skinless chicken breasts

120 g brown basmati rice

140 g sprouting broccoli

4 spring onions, cut into diagonal slices

1 tbsp. toasted sesame seeds
For the dressing
1 tbsp. rice vinegar

2 tsp. miso paste

1 tsp. grated ginger

1 tbsp. mirin
Preparation (4):
Cook the rice as per the pack instructions, then drain and keep warm. While cooking, place the chicken breasts into a pan of boiling water, completely covered and boil for a minute. Turn off the heat, cover and let it sit for 15 minutes. Cut it into slices when it is cooked.

Boil the broccoli until it is tender. Drain, rinse under cold water and drain again.

Prepare the dressing by mixing the rice vinegar, mirin, miso, and ginger.

Divide the rice between two plates and scatter over the spring onions and sesame seeds. Place the broccoli and chicken slices on top. Finish by drizzling the dressing.
Nutrients (4):
Calories- 419

Total fat- 7 g

Total carbs- 53 g

Fiber- 5 g

Protein- 39 g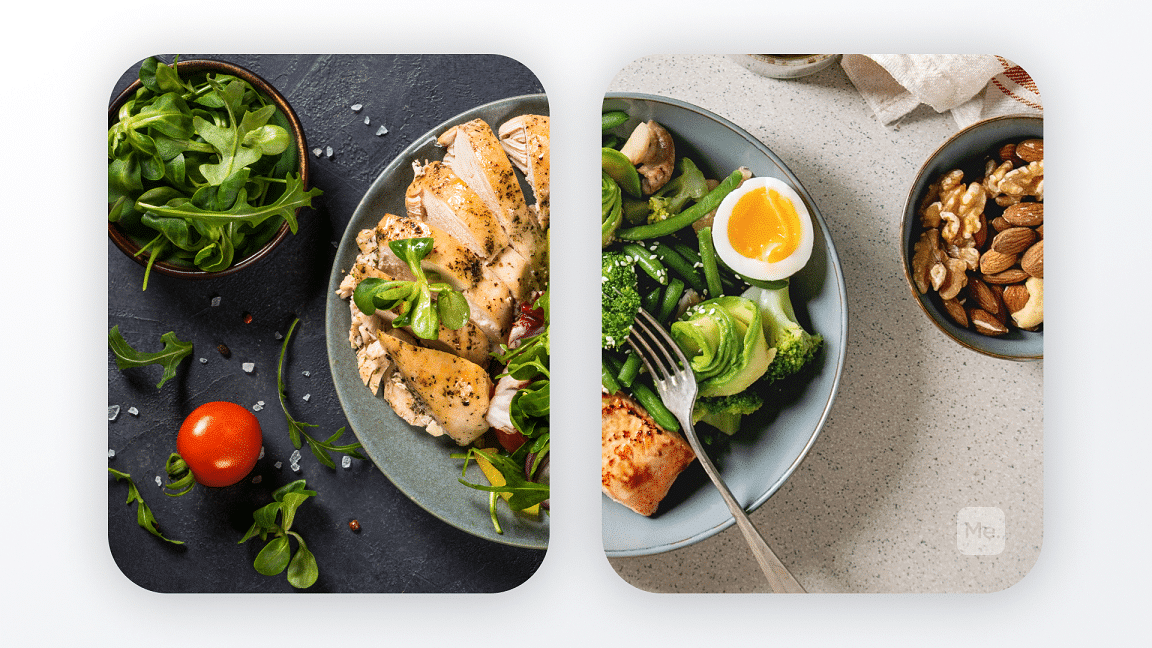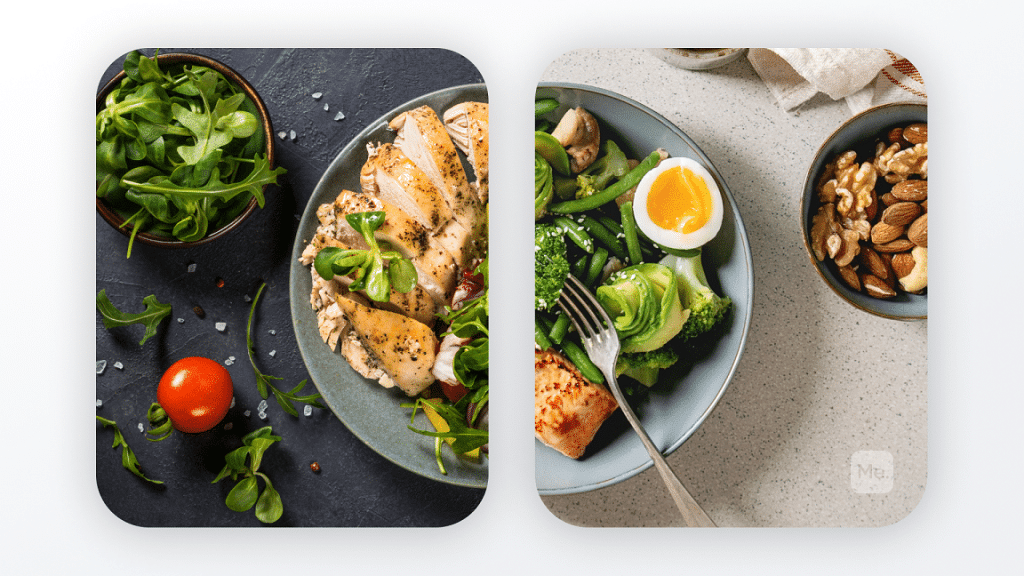 Sample 4: Steak, Roasted Pepper & Pearl Barley Salad (10)
Lean beef protein is another staple in this diet plan. Check out this easy yet tasty steak recipe from BBC Good Food to consider for your gallbladder meal plan (10):
Ingredients (10):
1 large lean steak (around 300 g) trimmed of any excess fat

85 g pearl barley, rinsed

½ x 100 g bag watercress, roughly chopped

1 yellow pepper, deseeded and cut into strips

1 red pepper, deseeded and cut into strips

1 red onion, cut into 8 wedges, leaving the root intact

1 tbsp. olive oil, plus a little extra

Juice ½ lemon, plus wedges to serve (optional)
Preparation (10):
Put the pearl barley in a large pan of water and boil to cook vigorously for 25 to 30 minutes or until tender. Drain and transfer to a bowl.

Meanwhile, heat the oven to 200C/ 180C fan/gas 6. Put the peppers on a baking tray with the onion wedge and 1 tablespoon of olive oil and roast for about 20 minutes until tender.

While the peppers are roasting, rub the steak with some oil and season. Cook in a non-stick frying pan for 3 to 4 minutes on each side or to your liking. Set aside to rest for a few minutes. Mix the cooked peppers and onions into the barley. Stir through the lemon juice, watercress, and some seasoning. Thinly slice the steaks, place them on top of the salad and serve with lemon wedges, if you like.
Nutrients (10):
Calories- 498

Total fat- 17 g

Total carbs- 48 g

Fiber- 6 g

Protein- 38 g
Yanking yourself back in shape has never been so easy with our game-changing fitness app! Start transforming your life with BetterMe!
Sample 5: Oven-Baked Salmon (7)
This gallbladder diet recipe is perfect if you are craving salmon. Besides being a low-fat recipe, it is also nutritious and easy to prepare. For more details about the recipe, visit the Food Network website. Otherwise, here is an overview of the recipe (7):
Ingredients (7):
12-ounce salmon filet, cut into 4 pieces

Toasted Almond Parsley Salsa for serving

Coarse-grained salt

Baked squash, for serving, optional

Freshly ground black pepper
For The Toasted Almond Parsley Salad
1 shallot

1 cup fresh flat-leaf parsley

2 tbsp. capers, rinsed

1 tbsp. red wine vinegar

1/2 cup toasted almonds

Coarse grain salt

Extra-virgin olive oil
Preparation (7):
Preheat the oven to 450 degrees F.

Season the salmon with salt and pepper. Place it skin-side down on a non-stick baking sheet or non-stick pan with an oven-proof handle. Bake until salmon is cooked through, about 12 to 15 minutes. Serve with the Toasted Almond Parsley Salad and squash, if desired.
How to Prepare the Toasted Almond Parsley Salad (7)
Mince the shallot and add to a small bowl. Pour the vinegar over the shallots and a pinch of salt. Let it sit for 30 minutes.

Roughly chop the capers, parsley and almonds and add to the shallots. Add the olive oil, and be sure to taste as you proceed. Mix again and adjust the seasonings.
Nutrients (7):
Calories- 177

Total fat- 11 g

Total carbs- 0 g

Fiber- 0 g

Protein- 17 g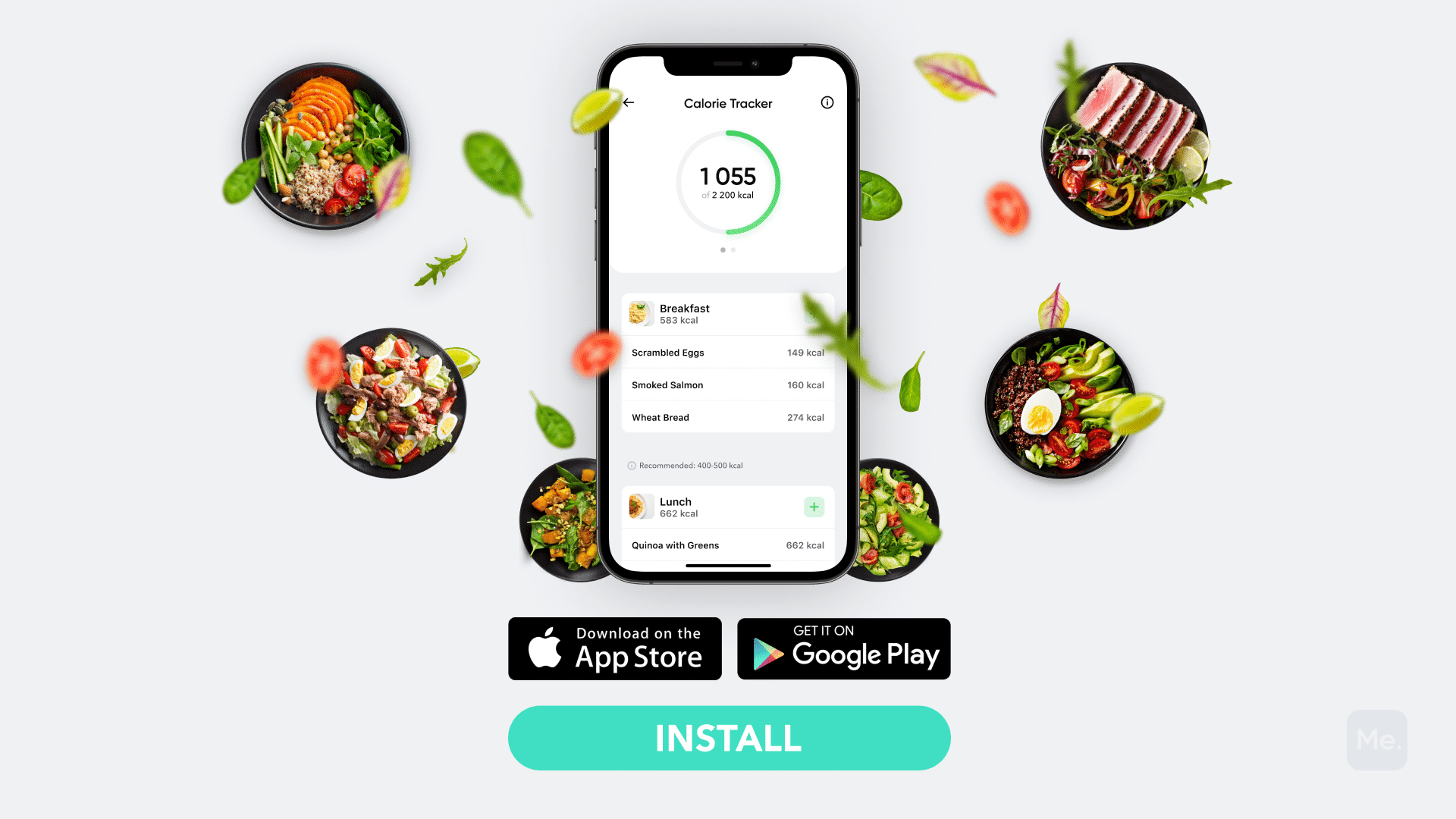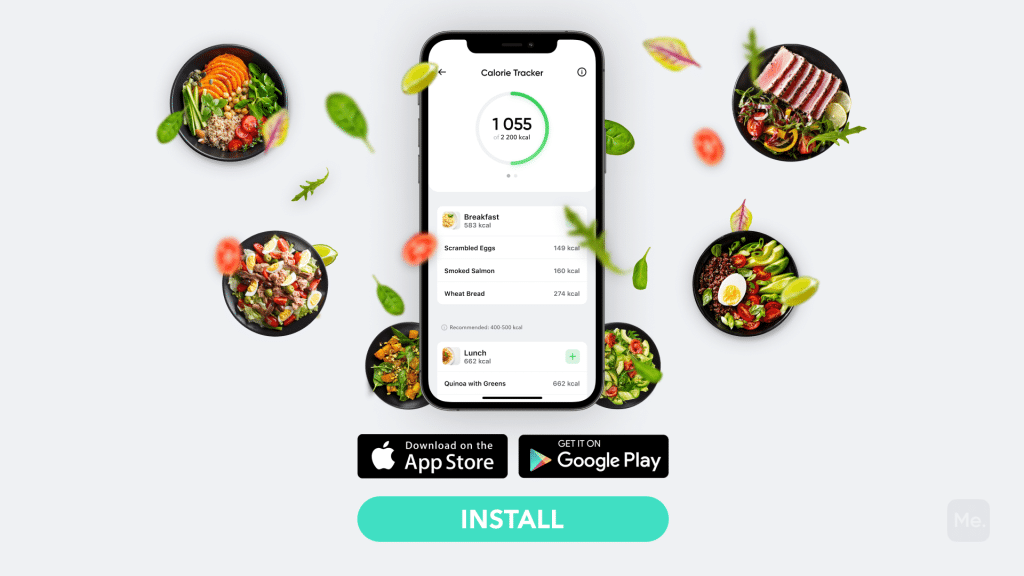 Sample 6: Spicy Spaghetti With Garlic Mushrooms (9)
Here is a recipe to go for if you are craving spicy but healthy spaghetti. It is tasty and easy to prepare. Feel free to visit the BBC Good Food website if you need more details about the recipe (9):
Ingredients (9):
300 g spaghetti

400 g can of chopped tomato

250 g pack chestnut mushroom, thickly sliced

1 celery stick, finely chopped

1 garlic clove, thinly sliced

1 onion, finely chopped

A small bunch of parsley leaves only

2 tbsp. olive oil

1⁄2 red chili, deseeded and finely chopped (or use dried chili flakes)
Preparation (9):
Heat 1 tablespoon of oil in a pan, add the mushrooms, and then fry over high heat for 3 minutes until golden and softened. Add the garlic, fry for an extra minute, and then tip into a bowl with the parsley. Add the celery and onion to the pan with the rest of the oil, then fry for 5 minutes until lightly colored.

Stir in the tomatoes, chili, and salt, then bring to a boil. Reduce the heat and simmer, uncovered, for 10 minutes until thickened. Meanwhile, boil the spaghetti, and then drain. Toss with the sauce, top with the garlicky mushrooms, then serve.
Nutrients (9):
Calories- 346

Total fat- 7 g

Total carbs- 62 g

Fiber- 5 g

Protein- 12 g
Sample 7: Mediterranean Chicken With Roasted Vegetables (3)
Here is a quick healthy gallbladder recipe filled with healthy foods like veggies. 
Ingredients (3):
2 skinless, boneless chicken breast filets, about 150 g/5 oz. each

250 g baby new potatoes, thinly sliced

6 firm plum tomatoes, halved

1 large courgette, diagonally sliced

12 black olives, pitted

1 red onion, cut into wedges

1 yellow pepper, seeded and cut into chunks

1 rounded tbsp. green pesto

3 tbsp. olive oil
Preparation (3):
Preheat the oven to 200C/ Gas 6/fan oven 180C. Spread the onion, potatoes, courgette, pepper and tomatoes in a shallow roasting tin and scatter over the olives. Season with salt and coarsely ground black pepper.

Slash the flesh of each chicken breast 3 to 4 times using a sharp knife, then lay it on top of the vegetables.

Mix the olive oil and pesto until well blended and spoon evenly over the chicken. Cover the tin with foil and cook for 30 minutes.

Remove the foil from the tin. Return to the oven and cook for an extra 10 minutes until the vegetables are juicy and look tempting to eat and the chicken is cooked (the juices should run clear when pierced with a skewer).
Nutrients (3):
Calories- 568

Total fat- 29 g

Total carbs- 37 g

Fiber- 7 g

Protein- 42 g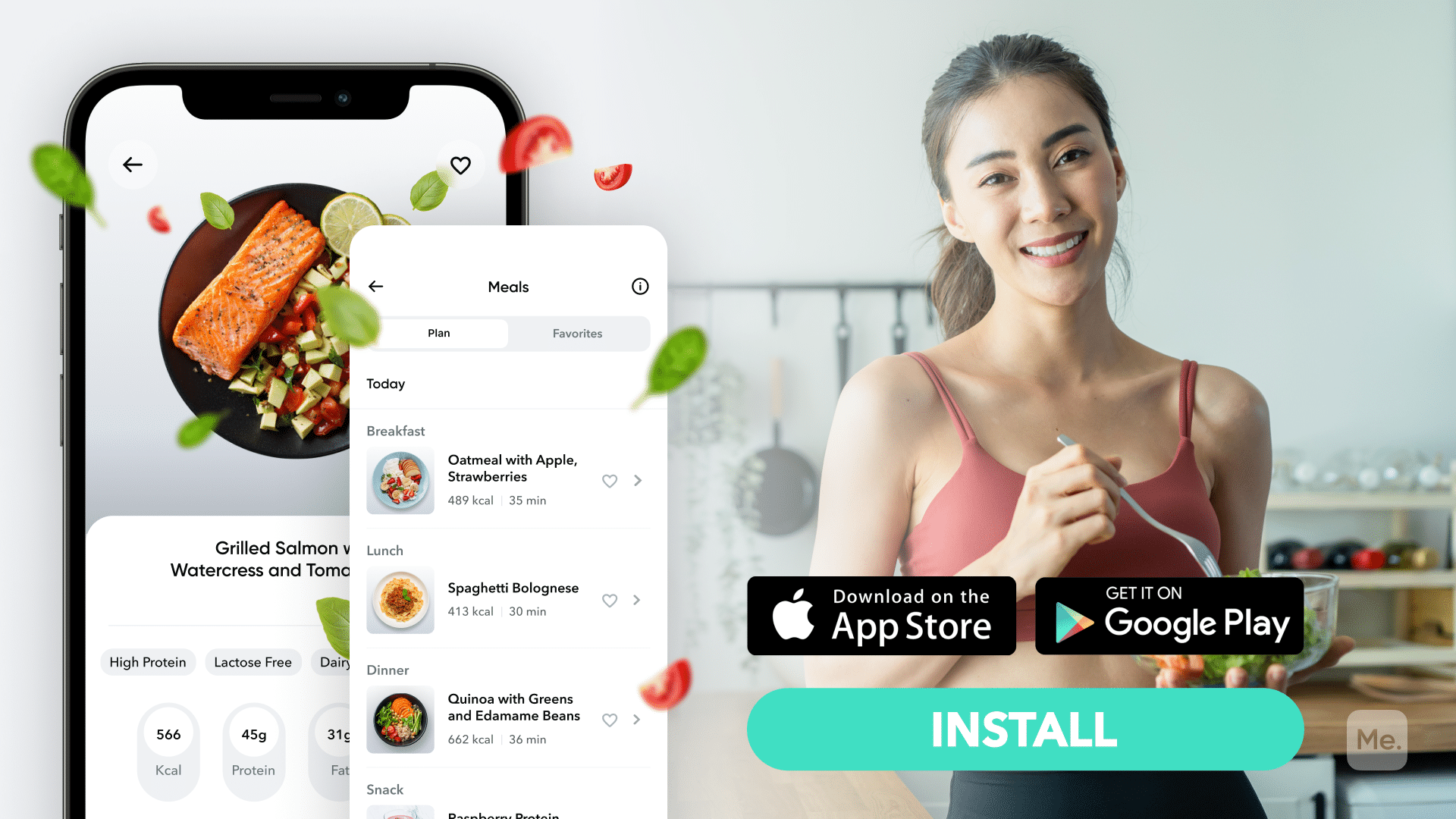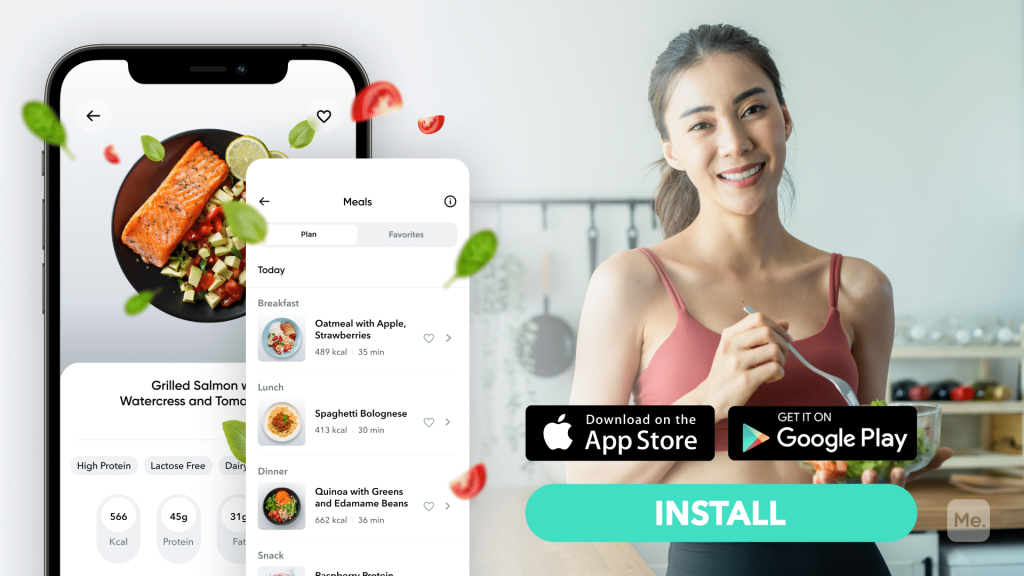 Sample 8: Summer Pea Pasta (11)
Peas are healthy vegetable options in any diet plan. Check out this delicious and straightforward pea recipe from BBC Good Food (11):
Ingredients (11):
200 g fresh or frozen peas

400 g pasta

20 g pack basil

 

3 tbsp. olive oil

3 fat garlic cloves, finely chopped

Zest 2 lemons

1 red chili, deseeded and finely chopped
Preparation (11):
Heat 1 tablespoon of oil in a frying pan and cook the garlic and chili for a few minutes until lightly golden. Stir in the zest.

Cook the pasta, then add the peas in the final 2 mins. Drain, then tip everything back into the saucepan. Tip in the chili, garlic, and lemon, while scraping bits stuck to the pan. Tear in the basil, season and add the remaining olive oil. Stir well.
Nutrients (11):
Calories- 462

Total fat- 11 g

Total carbs- 82 g

Fiber- 6 g

Protein- 15 g
The Bottom Line
Most studies show that a healthy gallbladder diet plan should contain fruits, vegetables, whole grains, lean protein, low-fat dairy products and plant-based foods. In addition, it should limit unhealthy foods such as refined grains, pastries, added sugar, soft drinks, solid fat, and red and processed meat.
So, such a diet plan should contain low-fat, healthy recipes. We have compiled a few gallbladder friendly recipes from different accredited food websites. Feel free to go through them with your dietitian.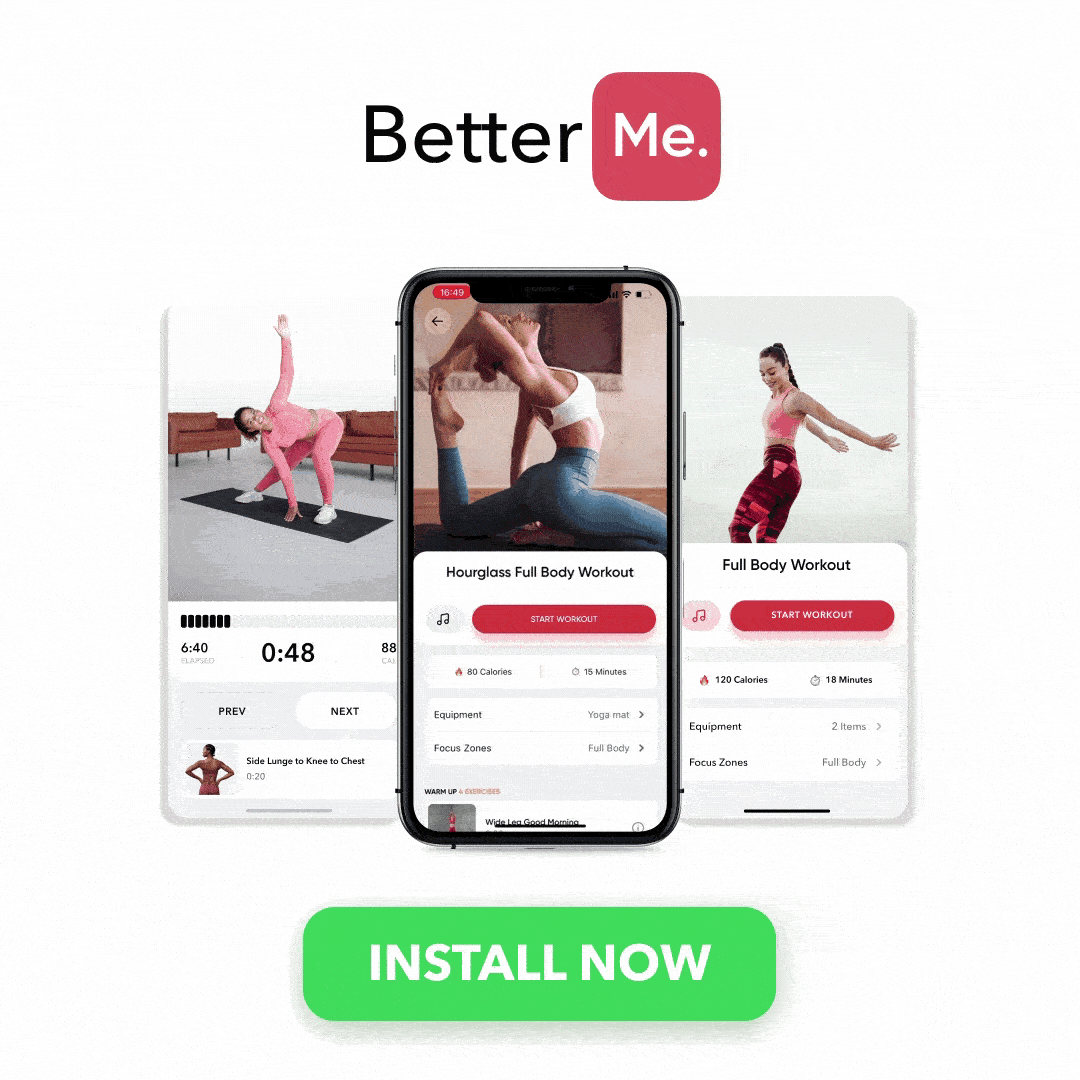 DISCLAIMER:
This article is intended for general informational purposes only and does not address individual circumstances. It is not a substitute for professional advice or help and should not be relied on to make decisions of any kind. Any action you take upon the information presented in this article is strictly at your own risk and responsibility!