When you have a packed schedule full of things to do, spending time with your dog can often be put on the back burner. The time you've set aside for exercise can be a great opportunity to bond with your pup. Many miss the opportunities to take their dogs out and about. Just like humans, dogs need to burn calories in order to stay fit, healthy, and happy (5). Here are some tips on how you can easily exercise with your dog any day.
Go Hiking
If you love exploring the great outdoors, you and your dog will love going together on a hike. Dogs love to romp and run, so taking them out for a hike is an excellent way to tire them out. 
Look for trails that are dog-friendly and that allow dogs off-leash. Be sure to follow the leash laws of the area once you get there, no matter how well-behaved your pup is. And make sure to pack some water for yourself and your dog as you may be out for quite a while (7).
Go To The Beach
Running on the beach at dawn is a great, invigorating workout that alot of people love. Unsurprisingly, many dogs love it, too. However, be aware that your furry friend must be a strong swimmer before you take them to the beach. 
There are many dangers for dogs at the beach including being too far from land and being unable to stand up in rough water. It should go without saying, always keep a close eye on your pup while they're frolicking in the waves!
Dog Park Runs
If you have a young dog, the best way to get them to burn off lots of energy is by taking them to an open space where they can run around freely without being leashed. 
Some examples of these dog-friendly spaces are forest trails, open fields, or beach areas. While you're at the park, you also have a good opportunity to work on training your pooch. 
The distractions of other dogs running around getting treats can make it easier for you to practice basic commands with your canine friend so that he will listen to you when you're out of the dog park.
Read More: Best Back Workouts With Dumbbells You Can Do Anywhere
Go Swimming
Most dogs love the water, and swimming is just as good a cardio workout for them as it is for humans (8). 
If there are public dog beaches in your area, this is a good alternative to taking your dog running or cycling. You can also do this activity at home by taking your pet for a swim in the pool or the bathtub!
Dogs with joint issues will benefit more from swimming as it's a low-impact exercise. Just keep an eye on them to make sure they're doing alright.
Go Cycling
While not appropriate for all dogs, many can safely accompany their owners on a bike ride.
If you're not sure if your dog is ready to go biking with you, start off by walking or jogging with them and transition into riding together when they've gotten used to the activity. As always, be mindful of what terrain you are taking your pup over. While biking along paved surfaces is safe for most dogs, you should never cycle with your dog over bumpy terrain or gravel.
Play A Game Of Fetch
An interesting fact about fetch is that dogs tend to retrieve a fetched object that the owner prefers, as they are able to differentiate between that and an object which is more attractive (3). Playing fetch is an excellent way for both active dogs and older dogs to work out. 
While playing fetch, your pup will be running around to catch the toy you throw so this activity is great for their strength and stamina. 
You can shake up the routine and make it more challenging by tossing the ball uphill, or into the water to make your dog jump in to catch it. If your dog isn't interested in fetching a ball, you can get them to chase after a Frisbee instead.
Do Draft Work
Dogs have been helping humans for thousands of years and there are a lot of jobs that dogs still do today.
Police dogs, guide dogs, herders – these kinds of jobs all require dogs to be in tip-top shape so they can complete their tasks (2). Taking your dog on "job training" or doing draft work will burn a lot of calories and keep your dog's body toned. 
This might take some training as it can be difficult to get dogs used to harnesses, especially if they aren't used to wearing them, but with patience and time, you'll be able to get them do it.
Lean and toned up body isn't just a far-fetched fantasy. Check out the BetterMe app and watch it propel your weight loss journey into high gear!
Do Obedience Training
Obedience training is often thought of as something that all owners should do with their pups, but it can be a great way to burn calories (1). 
If you want to get your dog in shape while also teaching them some useful life skills, consider signing them up for classes. 
While most people associate obedience training with teaching their dogs how to heel, do not let the cute photos fool you. This is a great workout for both you and your dog!
Do Agility Training
Dogs are naturals when it comes to agility training as they're used to dashing through narrow spaces and jumping over obstacles as part of their daily routine. 
You can create your own agility course at home by putting up some jumps and seeing how many cones your dog can go through without knocking any down!
Use Your Dog As A Weight
If your pup is already full-grown, they are likely big enough to be used as a weight. 
Just get on all fours on the ground and have your dog climb on top of you. Then, slowly stand up while your pup does his best to stay balanced! 
You might be surprised by how tough this simple workout is. If it feels easy, try doing some push-ups with your dog on your back.
Read More: Womens Gym Workouts For Beginners: 7 Exercises For A Full Body Workout That Will Get You Results
Dog Workout Safety Tips
Just like humans, dogs need to be in good shape before beginning a workout routine. If your dog is overweight or has been sitting around for a while, you should talk to your vet before starting a new fitness regime (4). 
Dogs can get injured just as easily as humans can and it's important to make sure they're healthy enough for some strenuous activity. This is common in dogs that participate in agility training (6). 
If you're not sure that your dog is fit enough to start working out, check with your vet to see what kind of exercises would be safe and appropriate for them. 
If your dog is on the smaller side, it might be difficult for them to run alongside you when you go cycling or jogging. Make sure they have a safe place to be while you're doing your workout or consider investing in a dog treadmill.
If you have any questions about whether your dog is ready for an exercise regiment, always check with your vet first before beginning! They can give you advice and tips based on the specifics of your pet's health and lifestyle that you might not have considered.
The Bottom Line
Just like humans, the more active a dog is, the better its health will be.  By taking your dog on regular walks and hikes, you'll be giving them lots of opportunities to get out into the world while burning calories at the same time!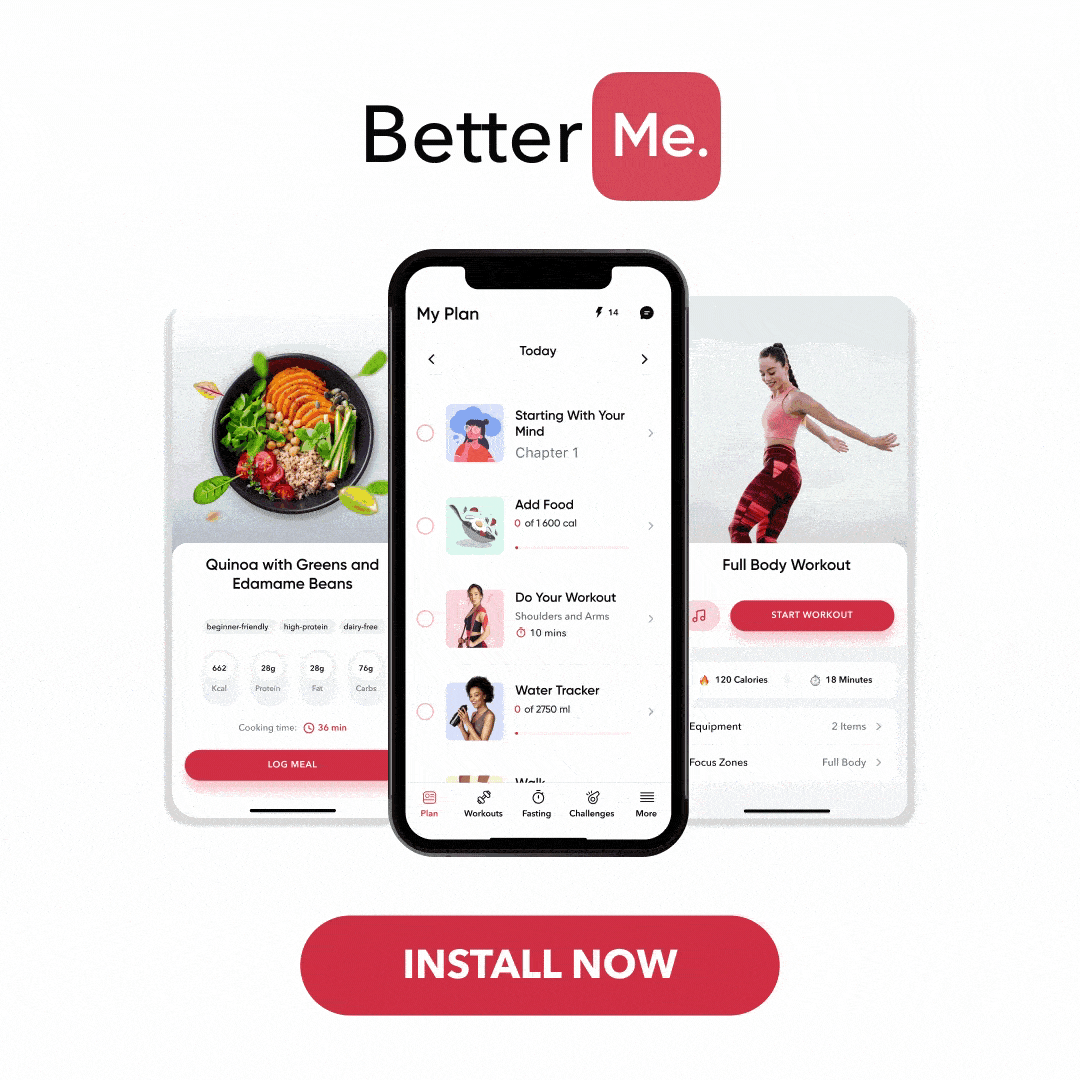 DISCLAIMER:
This article is intended for general informational purposes only and does not address individual circumstances. It is not a substitute for professional advice or help and should not be relied on to make decisions of any kind. Any action you take upon the information presented in this article is strictly at your own risk and responsibility!