The sedentary lifestyles of today's society are responsible for many of the lifestyle problems we see in society. Conditions such as diabetes, high blood pressure and obesity are severe threats to anyone's health status. As a means of reducing their impact, each one of us should focus on clean eating for beginners.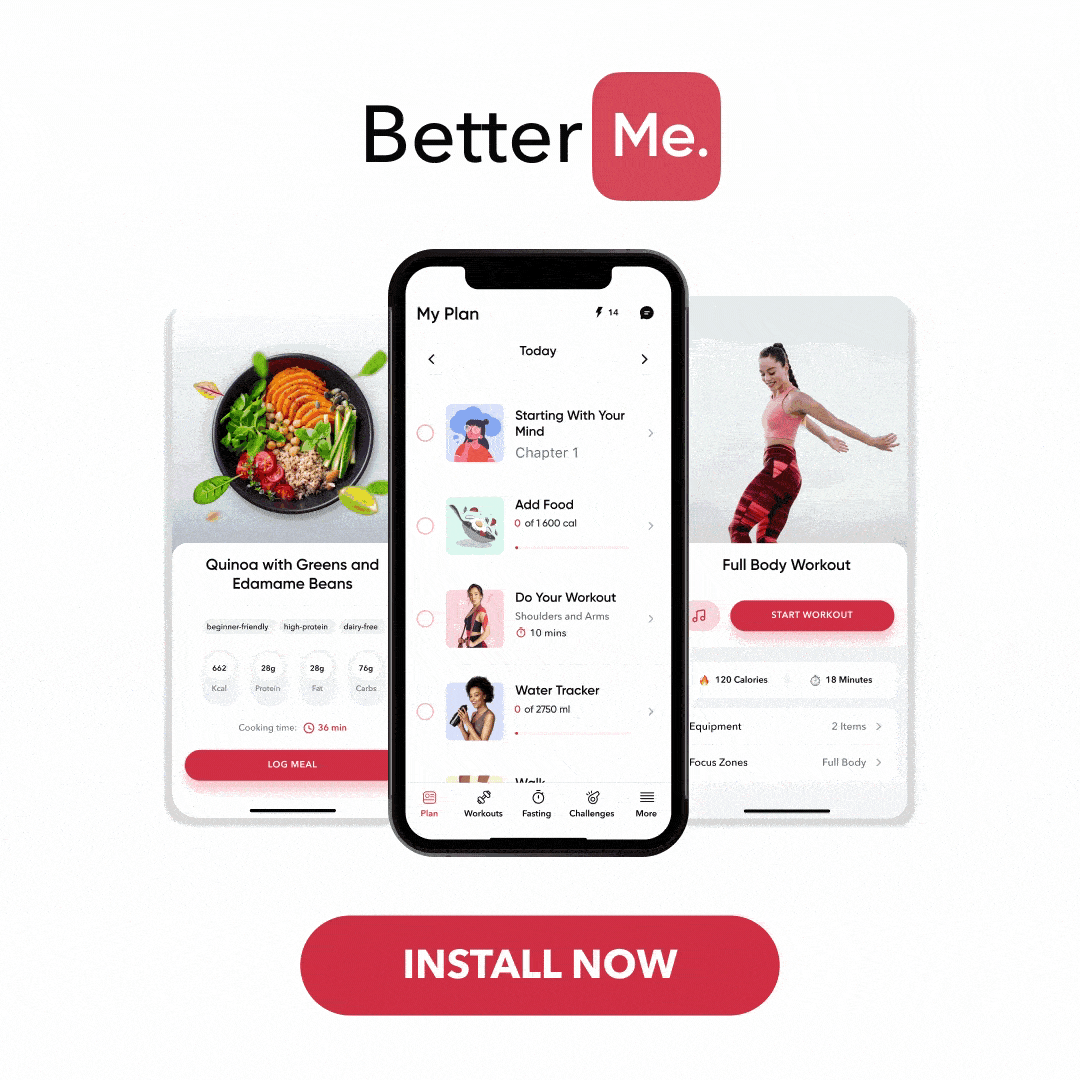 Adhering to a clean diet can be challenging, especially for beginners. It can also be difficult for you if you are hooked on a sedentary lifestyle. However, this does not mean that it is not achievable. You can slowly take small steps into clean eating, ultimately shifting your focus to clean eating only.
A word of caution, do not expect the journey to be smooth. You might trip up once in a while along the way, but the key is to stay focused on your long-term goals. Given a correct guide and interesting clean eating meal plans, you can certainly have a focus on a clean diet. Let us dig deeper into what the concept of clean eating for beginners involves.
What Is Clean Eating?
There are numerous definitions of clean eating. They all stem from the various notions surrounding this concept. For some, this term means consuming a healthy diet. Others define it as healthy eating for glowing skin, weight loss, and energy boosts.
These definitions are not far from the truth. Clean eating refers to focusing on a diet filled with whole natural foods (11). It avoids any refined or processed food that has high concentrations of anything artificial like preservatives.
Focusing on whole natural foods can help you shed excess fat. So, it is true that you could lose a few pounds after you get going on clean dieting. You should note that experts acknowledge that clean eating is not healthy eating. This is one of the myths surrounding this concept. 
Such experts argue that a healthy diet does not necessarily have to cut out packaged foods. However, in clean eating, such foods are in the no go zone. This makes the two concepts entirely different.
Read More: Clean Eating Meal Plan: Can Eating Whole Foods Benefit Your Health and Weight Loss?

Why You Should Start Eating Clean
If you have decided to start eating clean, then good for you. You may gain a lot of benefits from this behavioral change. However, if you have yet to do so, here are the reasons why you need to embrace this behavior immediately:
Perhaps the most rewarding benefit of weight watchers embracing this concept is shedding extra fat. Clean diets often contain a lot of whole grains and vegetables. These two food groups can help you drop a few pounds as they are low in calories and high in nutrients (8). 
Consuming fewer calories will help you shed fat if you stick to the required daily caloric intake. Clean dieting can also help lose weight as its foods are filled with fiber. Fiber is significant in weight loss as it helps in regulating hunger by making you feel fuller for longer durations.
Eating clean is one of the best ways for obese people to start their weight loss journey. It is more fluttering compared to other weight loss methods such as exercise. 
However, down the line, you will be required to incorporate some physical activity for faster results. Remember to consult with your doctor before you start clean eating and/or exercising for weight loss.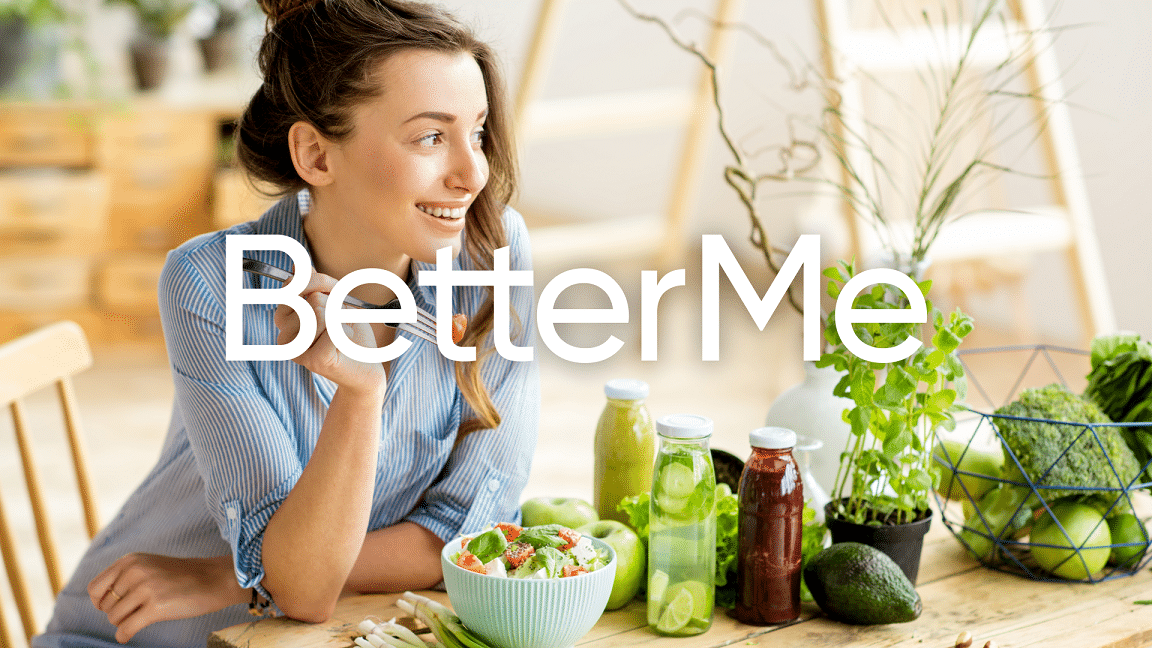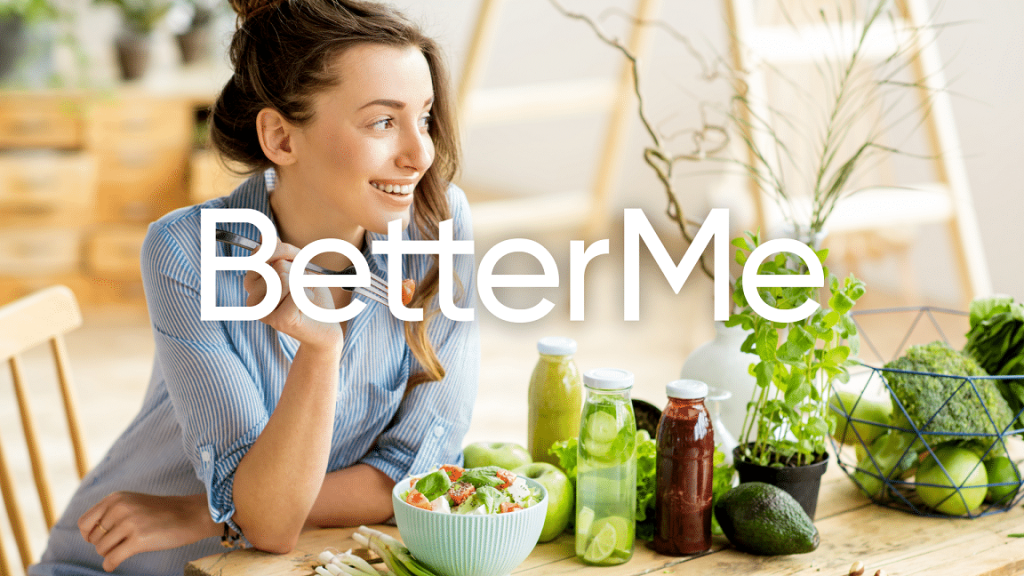 Helps Prevent Heart Attacks And Stroke
Due to the popularity of sedentary lifestyles, many people have been reported to have various cardiovascular diseases. The most common risk factors are high blood pressure and high cholesterol, which can be influenced by what you eat. If you eat a lot of processed foods, then chances are you are consuming too much trans-fat and salt.
These two elements contribute highly to increased cholesterol and blood pressure. As a result, you are at higher risk of heart attacks and strokes. Clean eating does not include these processed or refined foods. You are less likely to have increased risk of cardiovascular diseases or stroke when you eat less processed foods. 
Helps You Adopt A Healthier Lifestyle
Eating clean is one of the slow but sure steps of helping you embrace a healthier lifestyle (4). It pushes you to adopt healthy behaviors that contribute to better health. You tend to focus on eating a diet full of vegetables, fruits and whole grains.
All these components are essential in your body. Similarly, the diet requires you to regularly drink water and meet your daily water intake. Water is very useful in our bodies. It is involved in many processes and drinking plenty of it will prevent dehydration.  
Additionally, water can help with improving your skin texture and glow. When you are dehydrated, your skin tends to be scaly and dry, making it look unpleasant. However, when you are hydrated, it tends to be less wrinkled, smooth and glowing.

How To Start Eating Clean
Many think that clean eating is a thing you can start immediately. In their minds, it just means clearing out your fridge and stocking it up with whole grains, vegetables and fruits. However, this is not the case.
Clean eating should start with the act of solidifying the decision to embrace this concept. Like exercise, you also have to determine the goals of why you are adopting this behavior (11). Failure to do so results in becoming quite easily swayed and dropping this concept. 
So, this is not just a behavior you adopt just for the sake of losing weight. You must determine beforehand if this is something you want as well as why you want it. This influences your dedication towards sticking to these meal plans to the end. 
After you do this, then the next step is changing your grocery list and clearing out your fridge. Let us evaluate this concept further.
BetterMe app will kick you out of the mental funk, shake off your extra weight, rid you off you energy-zapping habits, and help you sculpt the body of your dreams. Intrigued? Hurry up and change your life for the better!

Clean Eating Grocery List For Beginners 
If you start eating clean, your grocery list and fridge will automatically change. This means that you will have to do away with some stuff and stock up on others. Here are some of the things required in a clean eating grocery list:
One of the fundamental focuses of clean eating is whole foods. The idea is to get foods that are so close to their natural form. So, fill your cart with whole grains like buckwheat and quinoa. Switch from white rice to brown. Also, fill your cart with your other preferred whole foods. They could range from legumes, tubers to whole grains.
Vegetables are another staple of clean eating (10). They are rich in nutrients and help in packing your body with the required vitamins and minerals.  Ensure you stock up on all your preferred or recommended vegetables.
You may argue that you could substitute some fruits with fruit juices. However, this is not acceptable in clean eating. Remember that you have to avoid any packaged or refined product. Some fruits juices might contain preservatives or added sugars. So, go for the natural fruits. 
Similarly, pay close attention to their form. It is better to settle with fresh fruits instead of their canned or frozen versions. 
Water is another important element of clean eating. Instead of opting for juices and other beverages filled with sweeteners, buy water. You can buy some lemons and mint leaves to help in adding flavor to your water.

What To Avoid In Your List
There are so many things that clean eaters have to skip while grocery shopping. Some of them include:
Foods With High Salt, Fat And Sugar Content
Ensure you always read the labels of your products. It will help you avoid buying products with high salt, fat and sugar levels (9). 
So, when you are picking your tomato sauce or yoghurt, read its ingredients. You certainly do not want anything with preservatives or high sugar, fat and/or salt content.
Alcohol is not a staple of clean eating. You can do without it in your diet. However, if you do incorporate it, you are urged to stick to one serving if you are a lady. The maximum alcohol servings for men is two. Anything further than this will jeopardize your clean eating results.
The other thing you need to keep away from when eating clean is sweets. They tend to have high sugar levels or contain high calories. However, this is easier said than done, especially for people who have a sweet tooth.
In case you have a sugar craving, eat tasty fruits. They will satisfy your sugar cravings and reduce your sweets desire. However, avoid overconsuming fresh and dried fruits. You might end up surpassing your required daily calories intake.
Whether you are trying this practice or not, experts do not recommend high caffeine intake. In a day, they recommend you take three to five 8-ounce cups of coffee (1). Anything beyond this level is capable of affecting your health.
It is always advisable you slow down or entirely do away with caffeine in your diet. You can always substitute it for other low-calorie beverages.
Read More: Does Coffee Break A Fast: Science-Backed Take On Coffee And Its Effect On Fasting

Easy Clean Eating Recipes For Beginners
Clean eating can be tricky for beginners, especially if they do not have a guide. It can be quite challenging identifying what foods to cook as well as how to prepare them. Here are clean eating meal plans for beginners you can consider:
Breakfast Samples
The following clean eating food list for beginners only contains breakfast samples. They are all from the Medical News Today website and include:
Protein Pancakes
This recipe is gluten-free and has servings for four. You can liven up your pancakes by adding a maple syrup drizzle or some blueberries.
Ingredients
1/2 cup of unflavored protein powder like whey, 1/2 cup of oat flour, 2 eggs, 1 teaspoon of natural vanilla extract, 1/2 cup of almond meal, 1 teaspoon of cinnamon, 1 teaspoon of baking powder, 1 cup of oat or buttermilk and a pinch of salt (

3

)
Preparation
Add all the ingredients in a bowl and mix until you get the right consistency of your mixture.

Heat one teaspoon of

coconut oil

 in your pan and add the mixture to cook at least three pancakes a time.

Flip them to cook until golden brown on both sides.

Egg muffins
Using this recipe, you can make at least twelve muffins. They are rich in protein and nutritious to have during breakfast.
Ingredients
6 eggs, 4 white eggs, 1 cup of diced bell pepper, 1/4 cup of crumbled feta cheese, 1/4 teaspoon of Himalayan pink salt, 3/4 cup of cherry 

tomatoes

 cut into quarters, 1 cup of chopped fresh spinach, 1/2 cup of green peas, 1/2 teaspoon of oregano or dried mixed herbs and either cayenne or black pepper to enhance flavor
Preparation
Grease your muffin tin using olive oil and preheat your oven to 250 F

Whisk your eggs and then add all the other ingredients. Stir until all of them combine.

Put the mixture into the muffin tins and bake for 28 minutes. Let these tins cool before you transfer them to the cooling rack. 
Clean Diets Plans For Lunch
The first lunch recipe is from the WebMD website (6). It is as follows:

Spinach Salad With Chicken
One of the best ways of having your vegetables is by preparing them in a salad. You can easily and quickly prepare a spinach salad with chicken. These two factors make it a good lunch option when you are busy. To increase your protein intake, you can top off your salad with some slivered almonds.
Greek Grilled Chicken And Hummus Wrap
 The Greek grilled chicken and hummus wrap is one of the best lunch options for clean eaters. It will make you feel full until dinner time. If you chose to go vegan in your clean diets, substitute the chicken with lentils or chickpeas. 
Dinner Recipes
For supper, consider any of the following simple clean eating recipes for beginners:
Chicken And Tomato Skillet
The first clean diet dinner recipe comes from the WebMD website. To prepare it, you need the following:
Ingredients
8 skinless and boneless chicken thighs, 3/4 cup of chicken broth, 4 teaspoons of olive oil, 1 ½ tablespoon of balsamic vinegar, 3/4 cup of white wine, 1/2 teaspoon of dried thyme, 3 cups of steamed brown rice, 2 cups of grape tomatoes or cherries,  1/2 cup of fresh basil, coarsely chopped, salt and pepper (

2

)
Preparation
Add the olive oil to your pan as you heat your

skillet in medium heat. When the oil heats, add your chicken thighs followed by salt and pepper. Let the chicken cook until it's brown on each side. It will take roughly 4 minutes to cook on each side. 

Pour in the broth, balsamic vinegar and wine. Add in thyme and the tomatoes and stir. Then add the skillet, cover and let the food cook on low heat. Simmer for about 20 minutes and then add your basil. Let in simmer for another 5 minutes and then serve with the steamed brown rice.
Lean and toned up body isn't just a far-fetched fantasy. Check out the BetterMe app and watch it propel your weight loss journey into high gear!
Lentil Ragout
The next dinner recipe to try out is the lentil ragout recipe. It is also from the WebMD website. 
Ingredients
Preparation
Heat your pan on medium heat and add the olive oil. Sauté your onions for three minutes and then add your tomatoes to sauté for another 3 minutes. 

Add your water and lentils and let them cook for about twenty minutes. Then add your thyme, salt, minced garlic and pepper and then stir. Serve when the ragout is fairly thick and nor dry.
Baked Tofu Sushi Bowls With Wasabi Tahini Sauce
The other recommended clean diet dinner idea is the baked tofu sushi bowls served with some wasabi tahini sauce. It is one of the best recipes to try, especially if you are vegan. 
The protein source from this meal comes from the tofu. Besides this meal being so nutritious, it is also tasteful. You can choose to add brown rice in this recipe.

Stuffed Acorn Squash
The last dinner sample is from the Mayo Clinic website. 
Ingredients
1 tablespoon of olive oil, 2 cups of chopped Honeycrisp apples or Granny Smith, 2 medium acorn squashes that are cut in half with their seeds removed, 1 cup of quinoa, 1/2 teaspoon of ground black pepper, 1/2 cup of chopped shallots,  1/2 cup of finely chopped  carrots, 2 tablespoons of chopped fresh thyme, 1/2 cup of finely chopped celery, 4 cloves of garlic (chopped), 1/4 cup of chopped unsalted pecans and 1/2 teaspoon of sea salt (

7

)
Preparation
Heat your oven to 425 F and line your baking sheet with foil. Place the acorn squash halves on the sheet and roast for 30 minutes. Cover and then set aside.

Heat your skillet on medium heat and then add your sauté apples, celery, shallots, carrots and garlic. Let them cook until they are tender. Add your quinoa, salt, pepper, pecans and thyme to the skillet. Mix all of them. 

Stuff each side of the squash with the mixture and bake for 5 to 10 minutes.

Let it rest for some time and then serve. 
The Bottom-line
Clean eating for beginners involves focusing on more whole foods, fruits and vegetables. This is achievable if you plan your meal plans. 
Although it seems fun planning such recipes with your friends, you are advised to involve your dietitian. They will help you go through your needs and determine the best meal plans to suit your needs.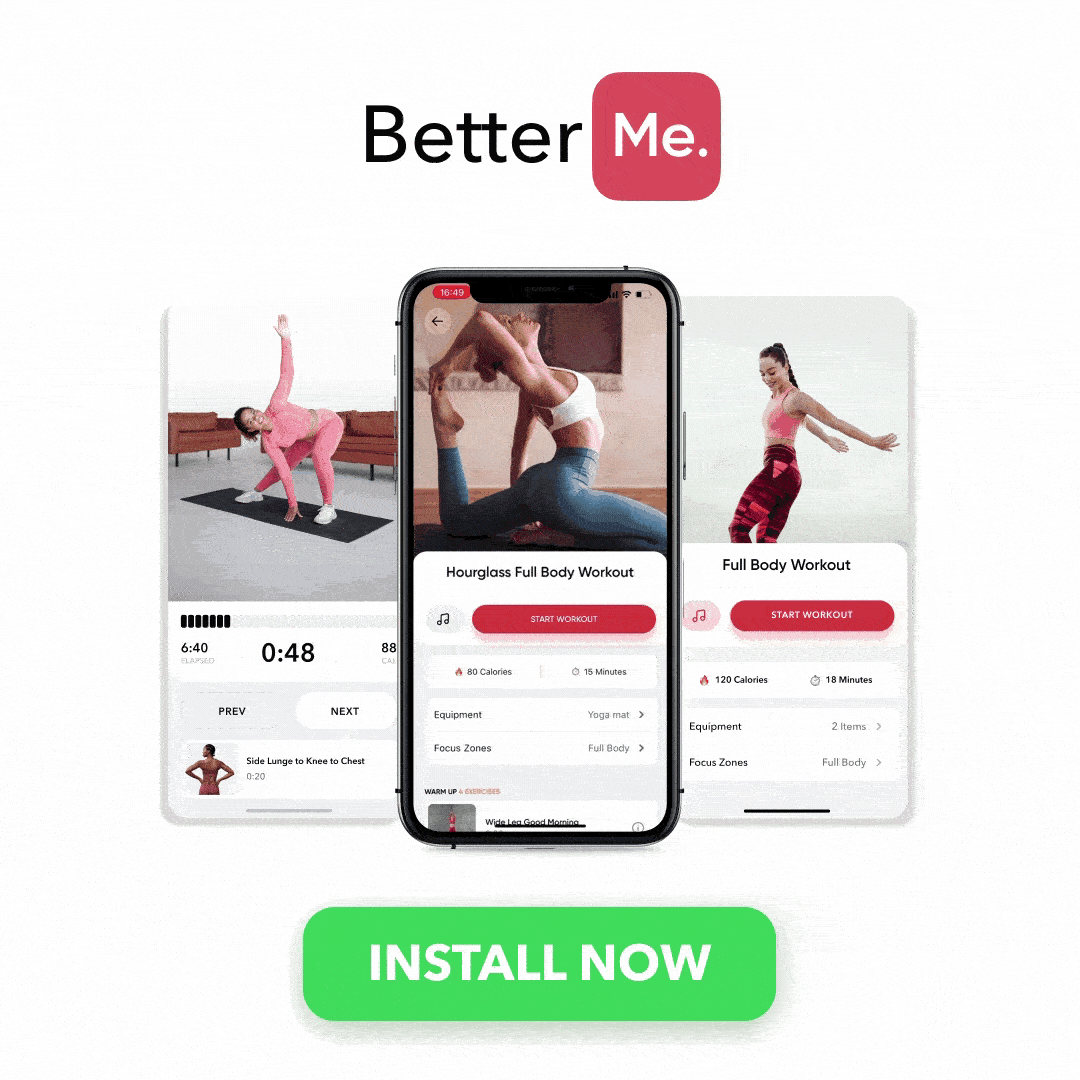 DISCLAIMER:
The information displayed in this article is meant for informational purposes only. It is not a substitute for professional medical advice. Always seek advice from your health care provider before implementing anything on this article.
SOURCES: