If you were to take your rent out from your monthly budget, you would most likely realize that food is the second most expensive thing there – a fact that rings true for most families or even people who live alone. One way to reduce how much money you spend on food is by making a weekly meal plan – and sticking to it.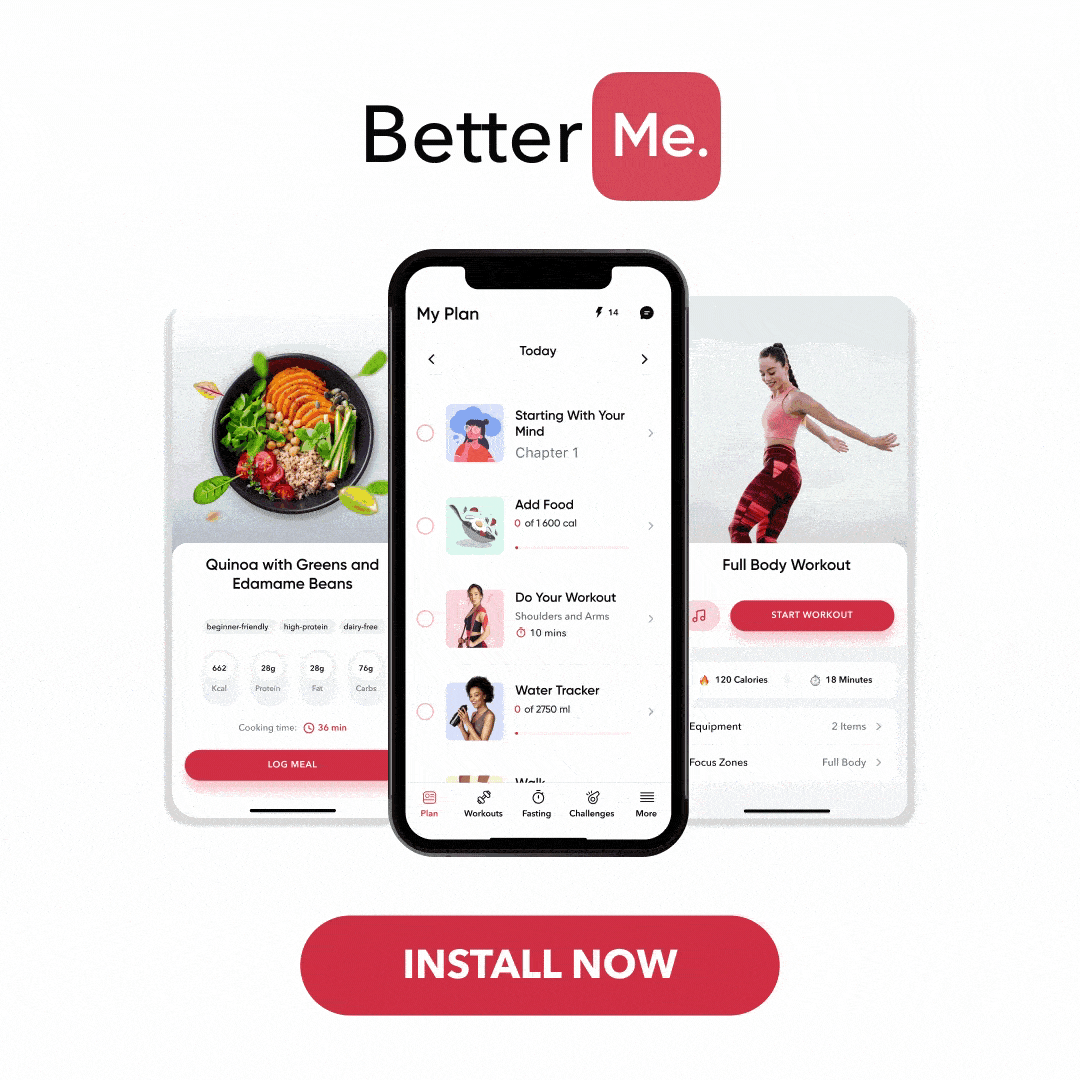 In this article we are going to show you how to make a 2-week meal plan on a budget, how to eat cheap and deliciously, and give you a sample of budget friendly meals that will not only be delicious but also great for your savings.
What To Eat This Week While On A Tight Budget
The question on how to eat cheap and well on a budget is one that many people struggle with when looking at ways to better save their money by not spending too much on food and groceries. This is also a question that many people are looking at, to eat a more healthy diet. If this is something that you are wondering about, here are some tips on how to eat cheaply.
Always plan your meals ahead of time

– Before you head out to the grocery store, take a few minutes to sit down and brainstorm what you would like to eat for the next week, 2 weeks or even for the month. This gives you a good idea of what should be on your grocery list. It also gives you time to go through your fridge and pantry to make sure that you are truly out of the ingredients you need.

Never go to the store without a grocery list

– Doing this gives you a guideline on what you really need. Going to the store without one will only lead you to buying unnecessary items or even buying things that you already have – which will then only lead to you going over your budget.
NOTE: Always stick to the list!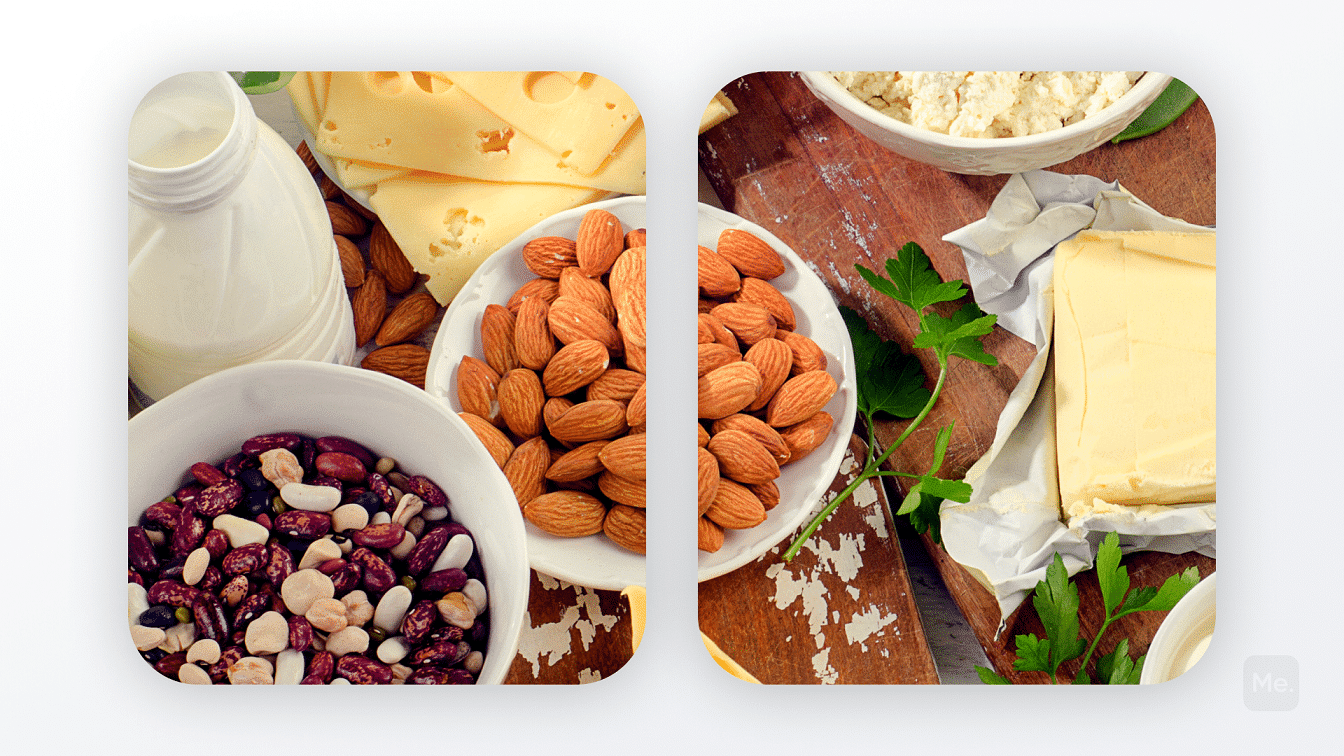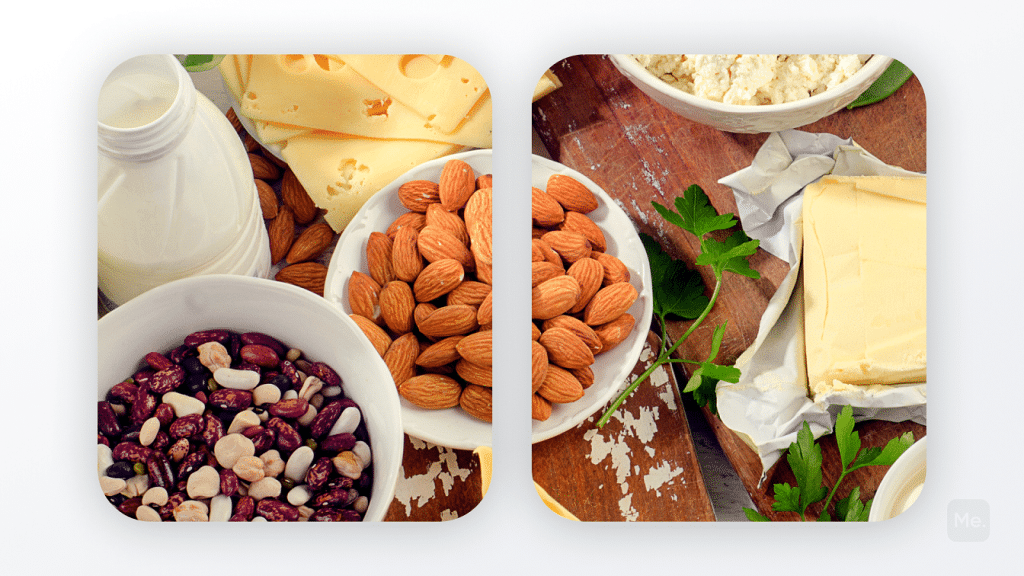 Read More: 12-Hour Night Shift Meal Plan: Healthy Foods To Keep You Energized All Night
Waste nothing

– Reducing food waste is not only good for the environment, but it's also good for your pocket too. According to the

Food and Agriculture Organization of the United Nations,

you can easily avoid food waste by learning how to store food properly so it lasts you a long time, buying only what you need, buying ugly/bruised fruits and vegetables, repurposing your leftovers, etc. (

3

).

Buy uglier fruits and veggies – Not only will you be helping to reduce food waste, but you will also be getting them at a cheaper price. Stores and even farmers are more likely to sell ugly and bruised fruit cheaper than the perfect ones. Just make sure that you will be using said fruits and vegetables immediately before they get a chance to go bad.
Cook at home

– and if you do not know how to, learn. The amount you spent at a restaurant for one meal could easily be used at a grocery store to get you the ingredients for two or even three budget friendly home cooked meals.

Cook larger portions

– If you are trying to make a 2-week meal plan for one person you might be tempted to try and make smaller portions since you have no one to share them with. Instead of making one serving per meal, we suggest that you increase your portions and make two, three or even more servings. This gives you leftovers that can be refrigerated or frozen and eaten during upcoming lunches or dinners.

Buy generic brands

– Brand loyalty and budget do not belong in the same sentence – chances are that you are paying a higher price for the name and not the food product.

Always be on the lookout for sales

– Foods are obviously much cheaper and sales give you a chance to stock up on your staples at a lower price. You'll get the best prices on fruits and vegetables if you buy the ones that are in season at the time.

Buy frozen produce

– They are more often than not cheaper than their fresh counterparts. If you are worried about the nutritional value of frozen foods, fruits, or vegetables,

nhs.uk

states that these foods are picked/harvested at peak freshness and then frozen, which helps seal in their nutrients.
Furthermore, one 2017 article by The American Association of Retired Persons organization stated that research has found that not only are frozen fruits and veggies just as nutritious as their fresh counterparts, sometimes the frozen foods tend to have more vitamins and nutrients than the fresh ones (2).
Eat less meat

– Meat, especially beef, can be quite expensive in terms of which cuts you are getting. Replace more expensive cuts with cheaper ones or better yet, replace meat with plant protein from tofu, beans, eggs, etc.
Whether you're looking to simply pep up your fitness routine, jazz up your diet with mouth-watering low-calorie recipes or want to get your act together and significantly drop that number on your scale – BetterMe app has got you covered! Improve your body and revamp your life with us!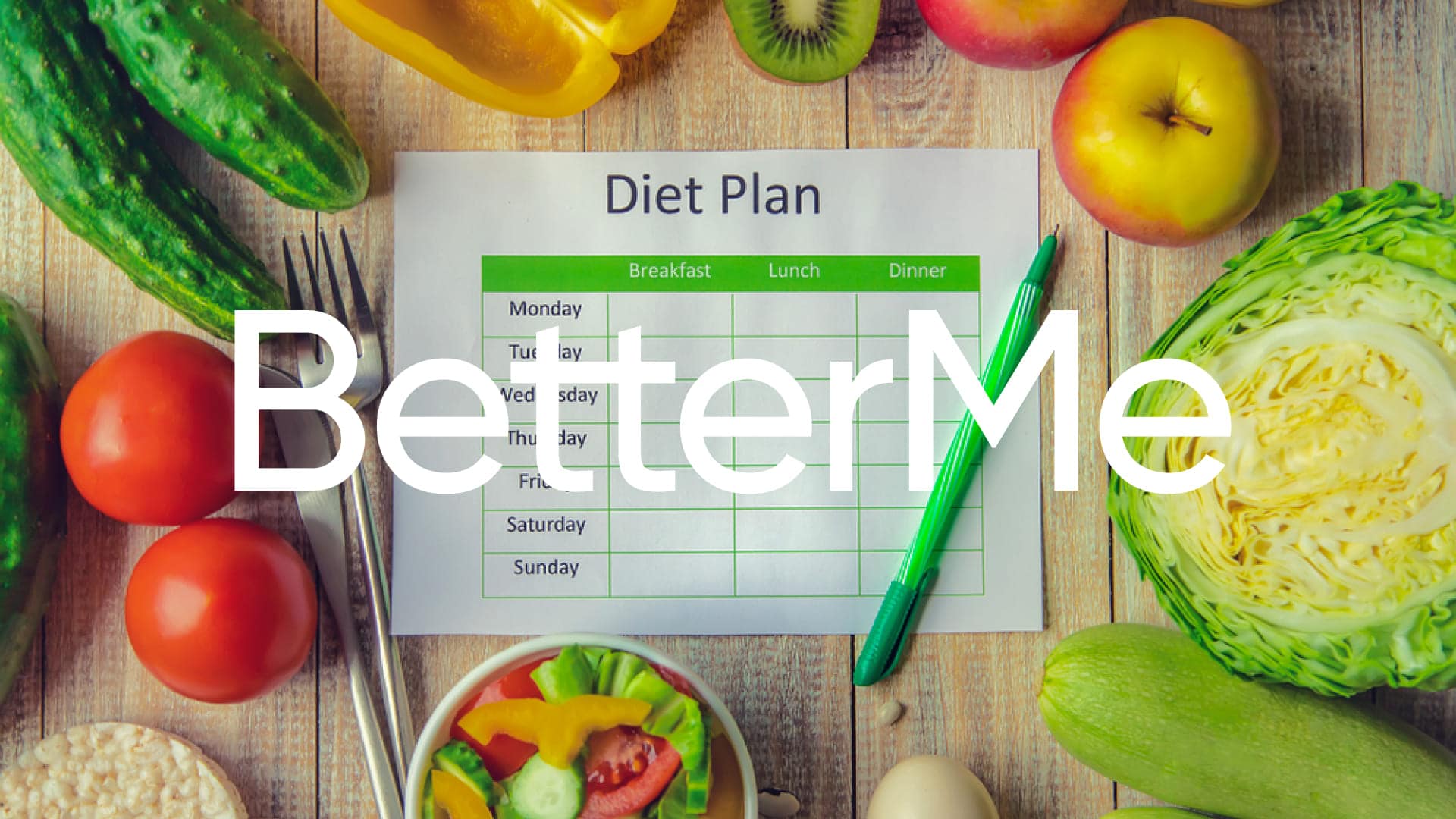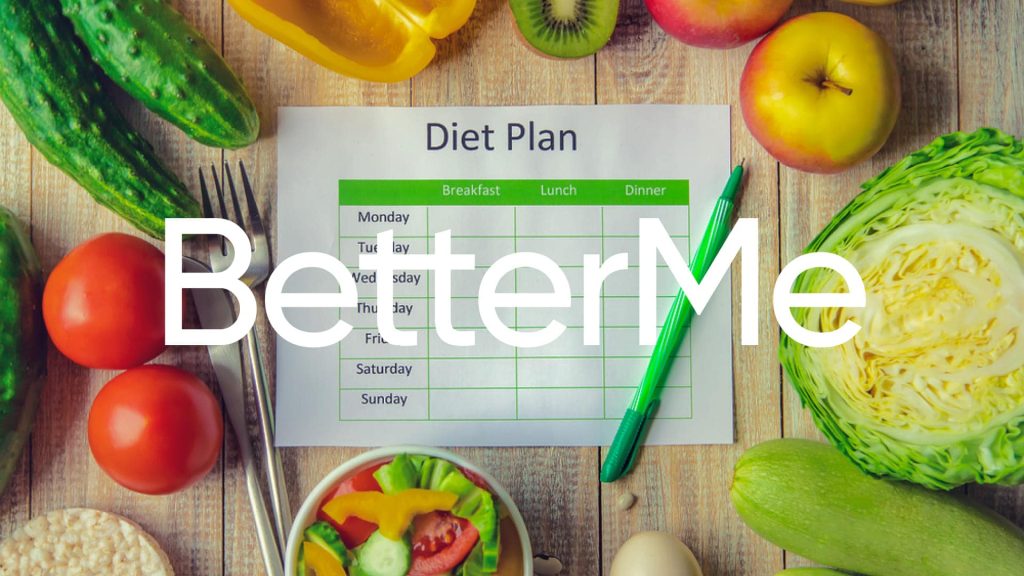 Grocery List For A 2-Week Meal Plan On A Budget
As we have seen above, one of the best ways to save money and make cheap easy meals on a budget is to have a grocery list and stick to it. Here is a simple sample of a grocery list with some of the cheapest foods and fruits out there:
| Fruits | Vegetables | Meats & Eggs | Pantry Essentials |
| --- | --- | --- | --- |
| Bananas | Onions | Flank Steak | Brown or White Rice |
| Apples | Broccoli | Whole Chicken | Oatmeal |
| Watermelon | Tomatoes (Canned) | Ground Chuck* | Dry Beans – Not Canned* |
| Cantaloupe | Sweet Potatoes | Chuck Roast | Edamame |
| Kiwi | White Potatoes* | Lamb Shoulder Chops | Chicken Stock |
| Grapes | Butternut Squash | Pork | Popcorn Kernels |
| Frozen Berries | Carrots | Canned Fish | Flour* |
| | Peppers | | Quinoa |
| | Corn | | Peanut Butter |
| | Cucumber | | Lentils |
| | Zucchini | | Bread |
| | | | Pasta |
| Dairy & Dairy Products | Leafy Greens | Misc |
| --- | --- | --- |
| Milk | Bagged/Chopped Spinach | Baking Powder |
| Cheese* | Kale | Yeast |
| Yogurt | White Cabbage | Baking Soda |
| | Collard Greens | Sugar |
| | Lettuce | Salt |
| | | Cereal |
Please Note
* White potatoes – If you are looking to lose weight, trading in your white potatoes for an extra bag of sweet potatoes might be a good idea. According to WebMD, while white potatoes can be described as a healthy complex carbohydrate, our bodies tend to digest this specific carb much faster than other complex carbs which will not only mean that you get hungrier faster, but it also makes your blood sugar spike faster.
* Dry beans – While some sources will advocate for canned beans, we suggest that you look at buying a bag of dry beans instead. You might have to go the extra mile to prepare them but one bag of dry beans gives you 12 half cup servings of cooked beans while a can of the same only gives you about 3.5 half cup servings of the same (1).
*Flour – Please note that whole wheat flour is healthier but it is also more expensive than white flour. This might be something to look for on sale. If you store flour in an airtight container, it will last longer.
*Cheese – You can reduce the amount of money you spend on cheese by buying generic/lesser known brands and also by buying it in blocks instead of processed – by either cutting into sheet, balls, shredding, etc.
Read More: 7-Day Family Meal Plan: Get Everyone On Board The Clean-Eating Train With This Weekly Planner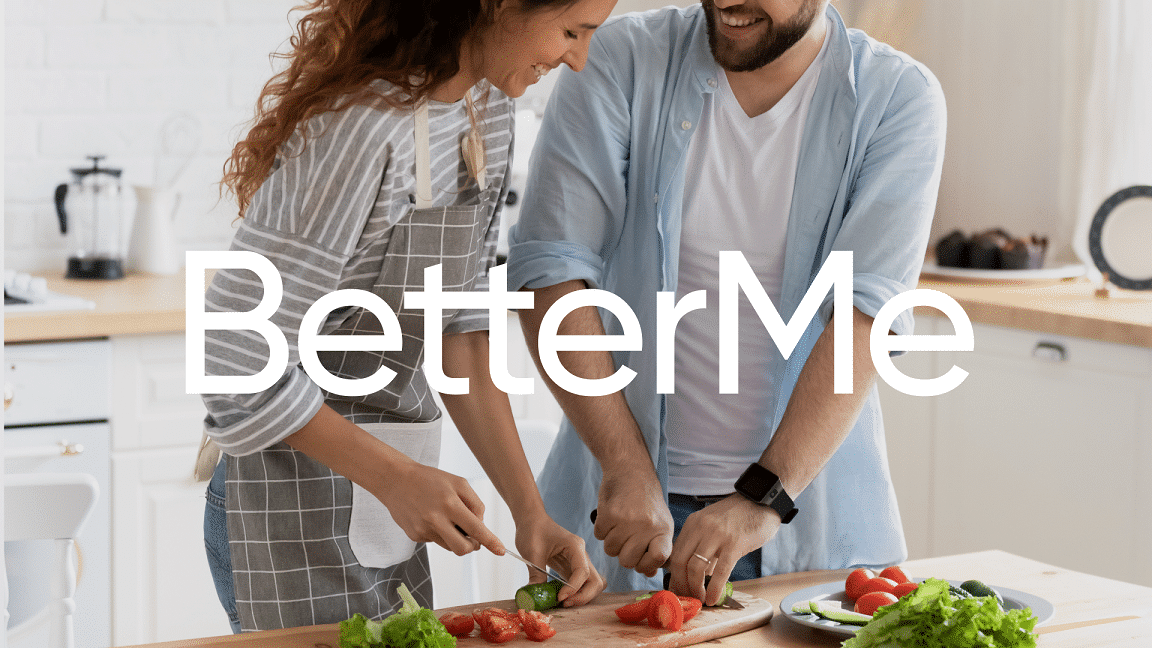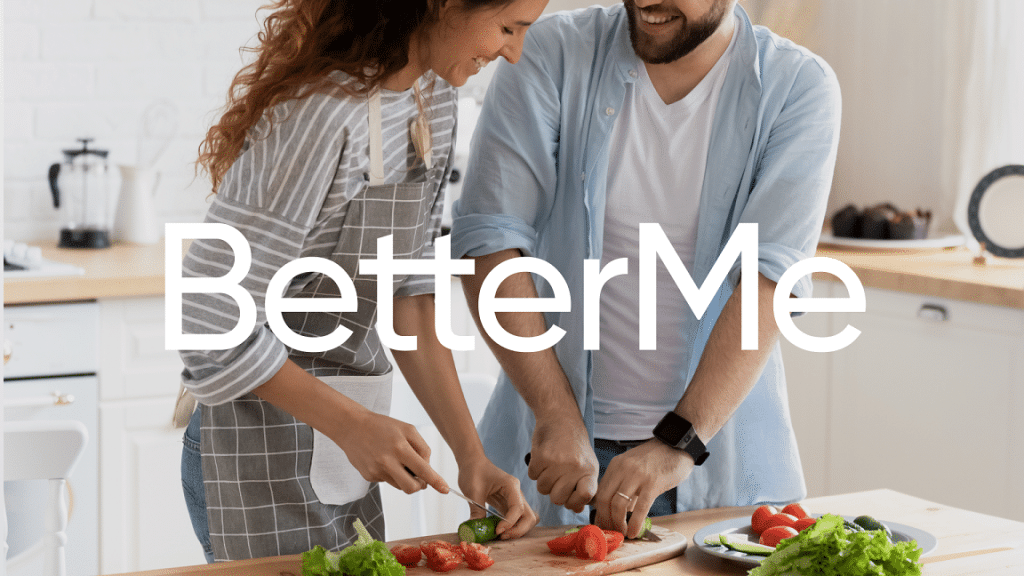 How To Plan For Meals For The Week On A Budget
Meal planning is one of the most convenient things that anyone on a budget, or during a time-crunch can do for themselves. Meal planning on a budget makes sure that you are able to track where your money goes in terms of food consumption and buying. Here are some simple tips on how to plan for budget friendly meals
Make a menu and save recipes

– Decide what you would like to eat for the coming week then look up recipes that match that. These recipes will give you a good idea of what ingredients you will need and having the recipe saved will cut down on the time spent cooking.

Look out for sales

– While we are sticklers for following your budget, some wiggle room is allowed especially when sales are involved. We suggest swapping one item (or meal) from your grocery list for something that is on sale.

Try meatless Mondays

– As we know meat can put quite a dent in your pocket. To prevent this try and ensure that you have at least one day of the week where you do not consume meat.

Look for seasonal recipes

– Fruits and vegetables are always cheaper when they are in season.

Always eat your leftovers

– It saves on money and reduces food waste.

Always use what you have first

– Before heading out to the store to buy more things, take a look at your freezer, panty, and fridge and be sure to make meals with what you have on hand first, especially if it's nearing its expiry date.
Sample Meals For A 2-Week Meal Plan On A Budget
Listed below are examples of some cheap easy meals on a budget that you can easily make with the ingredients shown on the grocery list above.
2-Week Meal Plan On A Budget Breakfast Options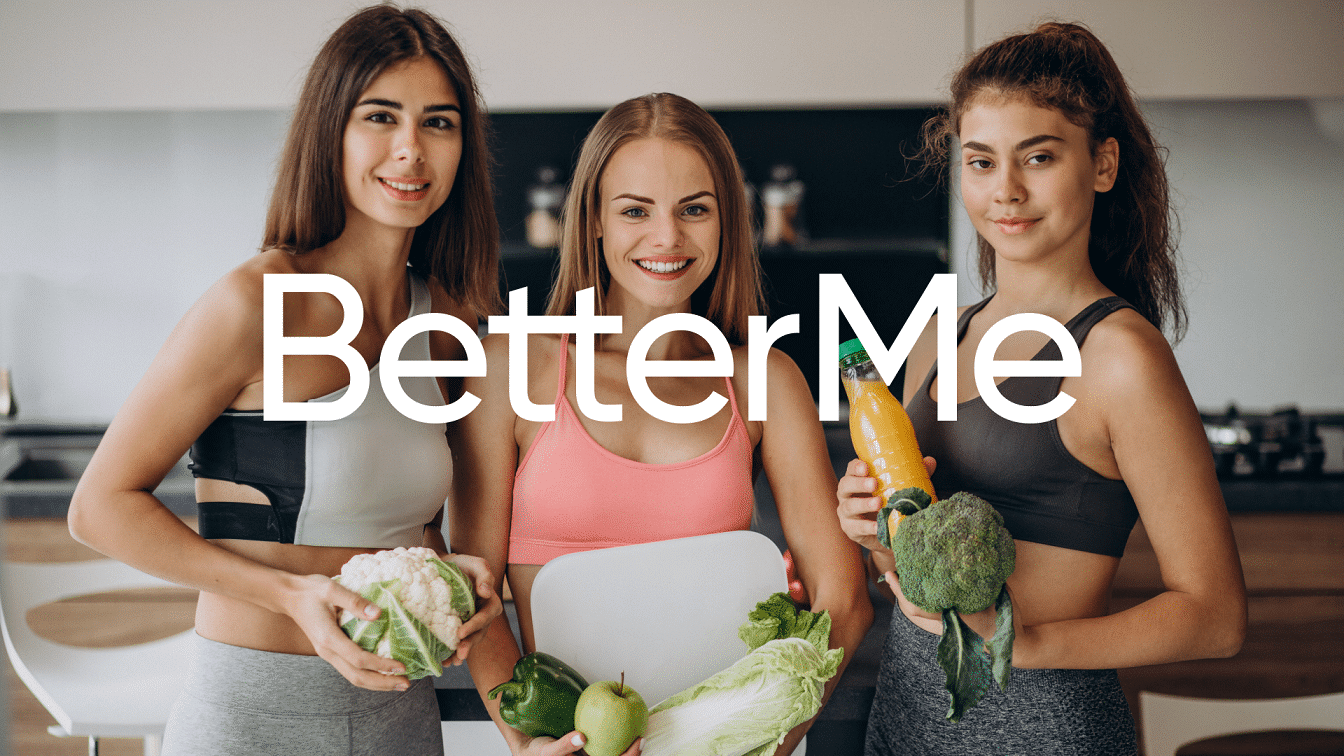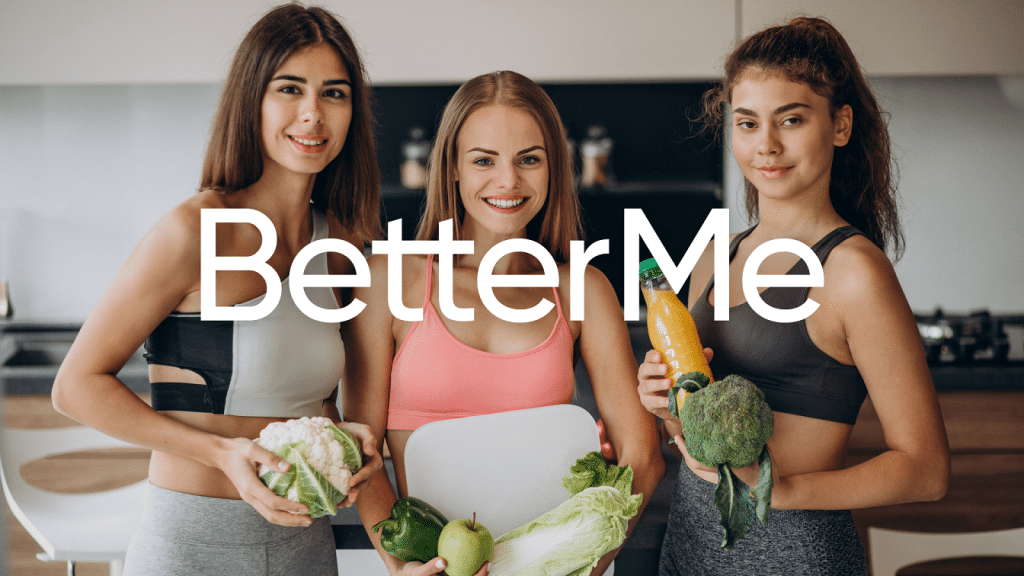 Option 1 – Peanut Butter Sandwich
Ingredients: 2 slices of bread, 2 tbsp peanut butter, 1/2 medium sized banana, 1/2 tsp honey, a sprinkle of cinnamon
Calories: 434. Fats: 17 g. Protein: 16 g. Carbs: 60 g.
Option 2 – Scrambled Eggs On Toast
Ingredients: 2 slices bread, 1/2 tbsp butter, 2 medium-sized eggs, 1/3 cup feta cheese crumbles
Calories: 545. Fats: 27 g. Protein: 35 g. Carbs: 42 g.
Ingredients: 1 cup oats, 1 cup milk, 2 large eggs, 1 tbsp unsalted butter, 1 tbsp sugar, 2/3 cup all-purpose flour, 2 tsp baking powder, 1/4 tsp salt, 1/4 tsp ground cinnamon
This recipe makes 4 servings
Calories for one serving: 262. Fats: 8.8 g. Protein: 10 g. Carbs: 36.5 g.
Get the recipe from The Kitchn (8).
Option 4 – Chicken Sandwich
Ingredients: 1.5cups chopped cooked chicken, 1/2 cup chopped celery stalk, 1/3 cup finely chopped onion, 1/2 cup mayonnaise, 1/4 tsp salt, 1/4 tsp pepper, 8 slices of bread
This recipe makes 4 sandwiches
Calories for one sandwich: 430. Fats: 27 g. Protein: 19 g. Carbs: 27 g.
Get the recipe from Betty Crocker (5).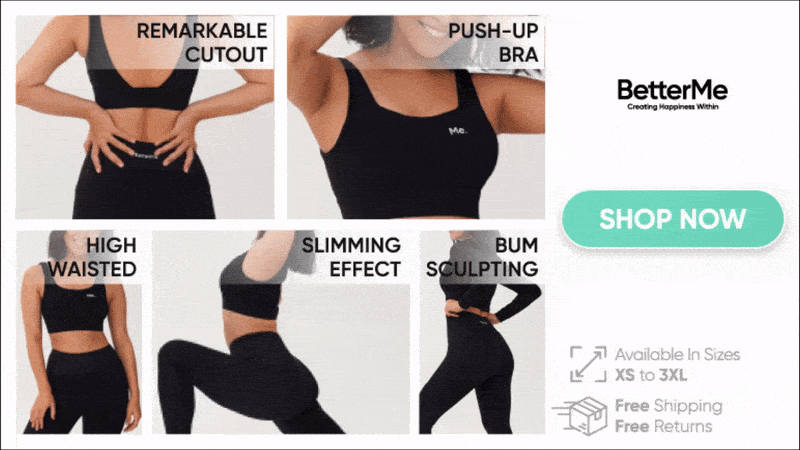 Budget Lunch Ideas
If you are not working from home, we suggest that you get a lunch box to help carry your lunch to work and avoid spending money to buy some.
Option 1 – Chicken Pasta Salad
Ingredients: 2 chicken breasts, 3.4 tbsp olive oil, 2 minced garlic cloves, 170 g dry pasta, 1.5 tbsp chopped thyme, 1 tbsp oregano, 1 cup cherry tomato halves, 1/2 yellow bell pepper, 1/4 cup green olives, 1/2 medium-sized red onion, 2 tbsp Parmesan cheese, 1.5 packed cups roughly chopped arugula, salt and black pepper to taste
Dressing: 2 tbsp extra virgin olive oil, 1 tbsp white wine vinegar, 1/2 tsp honey, 1/2 garlic clove minced, red pepper flakes, salt and freshly ground black pepper to taste
This makes 3 servings
Calories for one serving: 468. Fats: 20 g. Protein: 27 g. Carbs: 45 g.
Get the recipe from Healthy Fitness Meals (4).
Option 2 – Minestrone Soup
Ingredients: 4 tbsp extra-virgin olive oil, 1 medium-sized yellow onion, 2 medium-sized carrots, 2 medium-sized ribs celery, 1/4 cup tomato paste, 2 cups chopped potatoes, 4 minced garlic cloves, 1/2 tsp dried oregano, 1/2 tsp dried thyme, 1 large can diced tomatoes (with their liquid), 4 cups vegetable broth, 2 cups water, 1 tsp fine sea salt, 2 bay leaves, red pepper flakes, ground black pepper, 1 cup small shell pasta, 1 can beans, 2 cups baby spinach, 2 tsp lemon juice,
This recipe makes 6 servings
Calories for one serving: 298. Fats: 10.5 g. Protein: 9.8 g. Carbs: 45.6 g.
Get the recipe from Cookie and Kate (6).
Option 3 – Tex-Mex Style Migas
Ingredients: 1 tbsp olive oil, 1/2 small onion, 1 seeded and minced jalapeño pepper, salt and pepper to taste, 2 corn tortillas, 4 large eggs, 1/8 cup salsa, 1/2 cup shredded cheddar cheese
This makes 2 servings
Calories for one serving: 407. Fats: 27.1 g. Protein: 23.1 g. Carbs: 18.4 g.
Get the recipe from The Kitchen (11).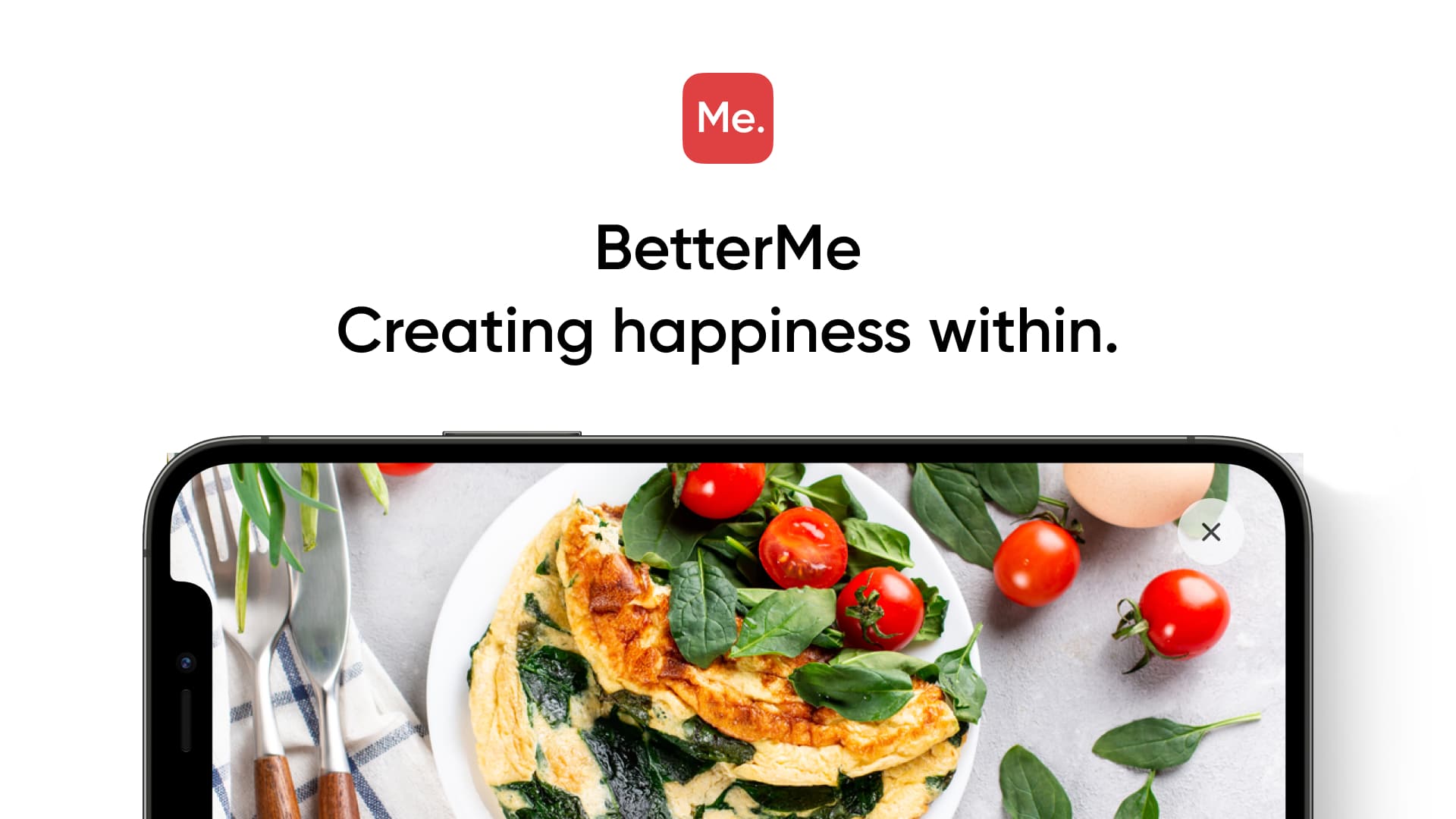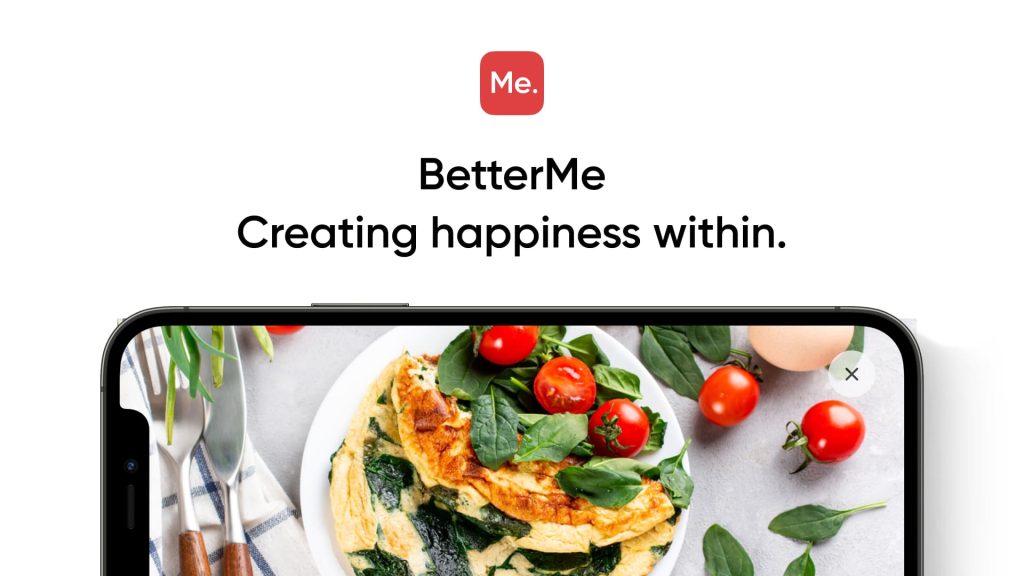 Option 4 – Egg Fried Rice
Ingredients: 4 large eggs, 3 tbsp vegetable oil, 1 cup diced onion, 2 cups diced mixed vegetables, 1/2 cup sliced scallions, pinch of salt, 4 cups cooked rice, 2.5 tbsp soy sauce, 1/2 teaspoon five-spice powder, 1 tsp toasted sesame oil
Calories for one serving: 425. Fats: 16.7 g. Protein: 13.4 g. Carbs: 55.6 g.
Get the recipe from Health Nibbles (12).
If you struggle to even flirt with the idea of giving up your favorite foods or working out till your legs give way – BetterMe app is here to breathe a fresh perspective into the way you view the weight loss process! Check out the app and experience the fun side of fitness and dieting with BetterMe!
Dinner – 2-Week Dinner Meal Plan On A Budget
Option 1 – Low Carb Lasagna
Ingredients: 1 large eggplant, 1 large zucchini, 12 ounces sausage, 1/2 onion, 2 minced garlic, 1 can crushed tomatoes, 1/4 cup dry red wine, 1 tsp dried basil, 1 tsp dried oregano, 1 cup ricotta cheese, 1 large egg, 1/4 teaspoon ground pepper, 1 cup mozzarella, fresh basil
This makes 8 servings
Calories for one serving: 279. Fats: 16 g. Protein: 16.7 g. Carbs: 19 g.
Get the recipe from Eating Well (9).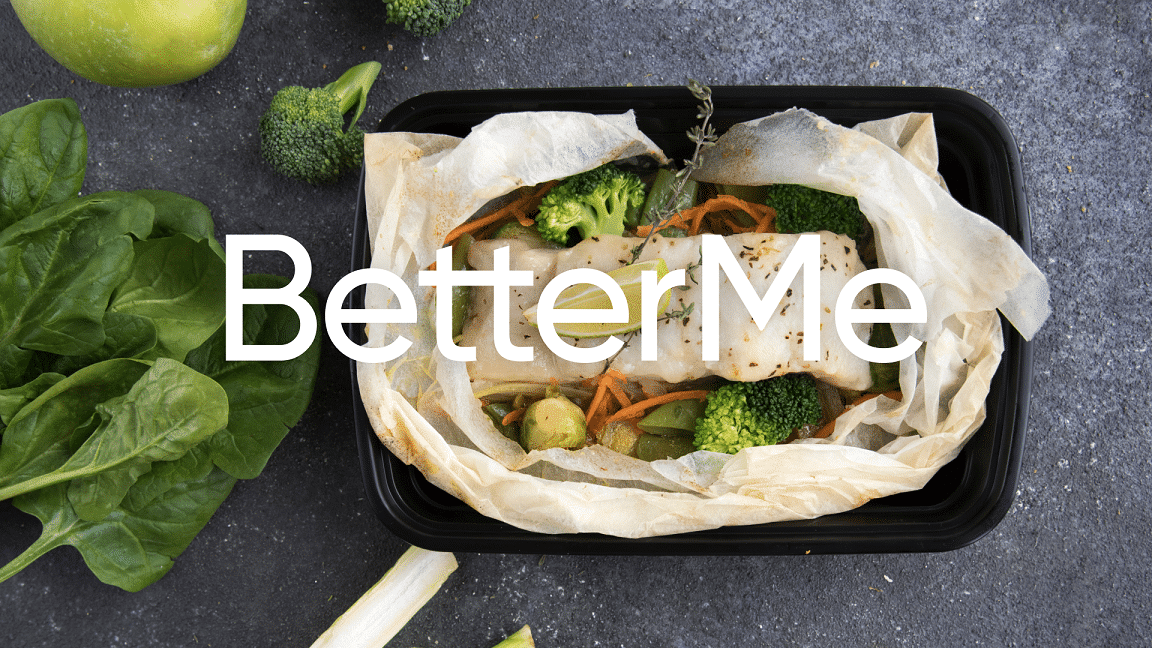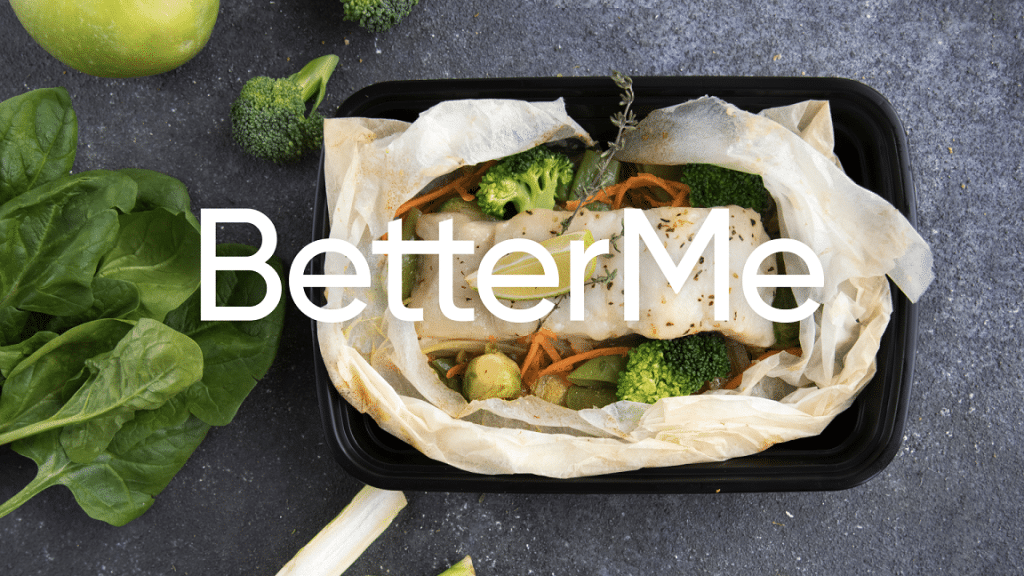 Option 2 – Chicken Potato Bake
Ingredients: 60 g unsalted butter, 6 skinless boneless chicken thighs, 80 g smoked pancetta, 2 large onions, 40 g plain flour, 500 ml chicken stock, tbsp finely chopped tarragon, 3 tbsp wholegrain mustard, 4 tbsp double cream, 900 g mashed potato, drizzle of olive oil
This makes 2 servings
Calories for one serving: 564. Fats: 35 g. Protein: 25 g. Carbs: 35 g.
Get the recipe from BBC Good Food (6).
Option 3 – Penne With Tomatoes & White Beans
Ingredients: 8 ounces uncooked penne pasta, 2 tbsp olive oil, 1 minced garlic clove, 2 cans (14-1/2 ounces each) Italian diced tomatoes, 15 ounces can cannellini beans, 10 ounces fresh spinach, 1/4 cup sliced ripe olives, 1/2 tsp salt, 1/4 tsp pepper, 1/2 cup grated Parmesan cheese
This makes 4 servings
Calories for one serving: 491. Fats: 13 g. Protein: 19 g. Carbs: 77 g.
Get the recipe from Taste of Home (10).
How To Make A 2-Week Keto On A Budget Meal Plan
Unlike most meal plans today, the ketogenic diet plan distinguishes itself from all the rest by demanding that its followers consume incredibly high amounts of fat and severely limit the amount of carbs they consume in a day. If you are looking for a budget friendly way to navigate this eating plan, here are some tips:
Make your own snacks – Buying might be convenient but a few hours in the kitchen will save your bottom line in the long run

Get your protein from cheaper sources – While consuming beans and lentils might be a no-go zone, you can still get your protein from less expensive sources like pork, chicken, and cheaper cuts of beef

Eat your veggies – Is there anything cheaper?

Try buying your ingredients in bulk preferably during sales

Look for frozen fruits and vegetables, they are cheaper

Stock up on the eggs – They are keto-approved and cheaper than meat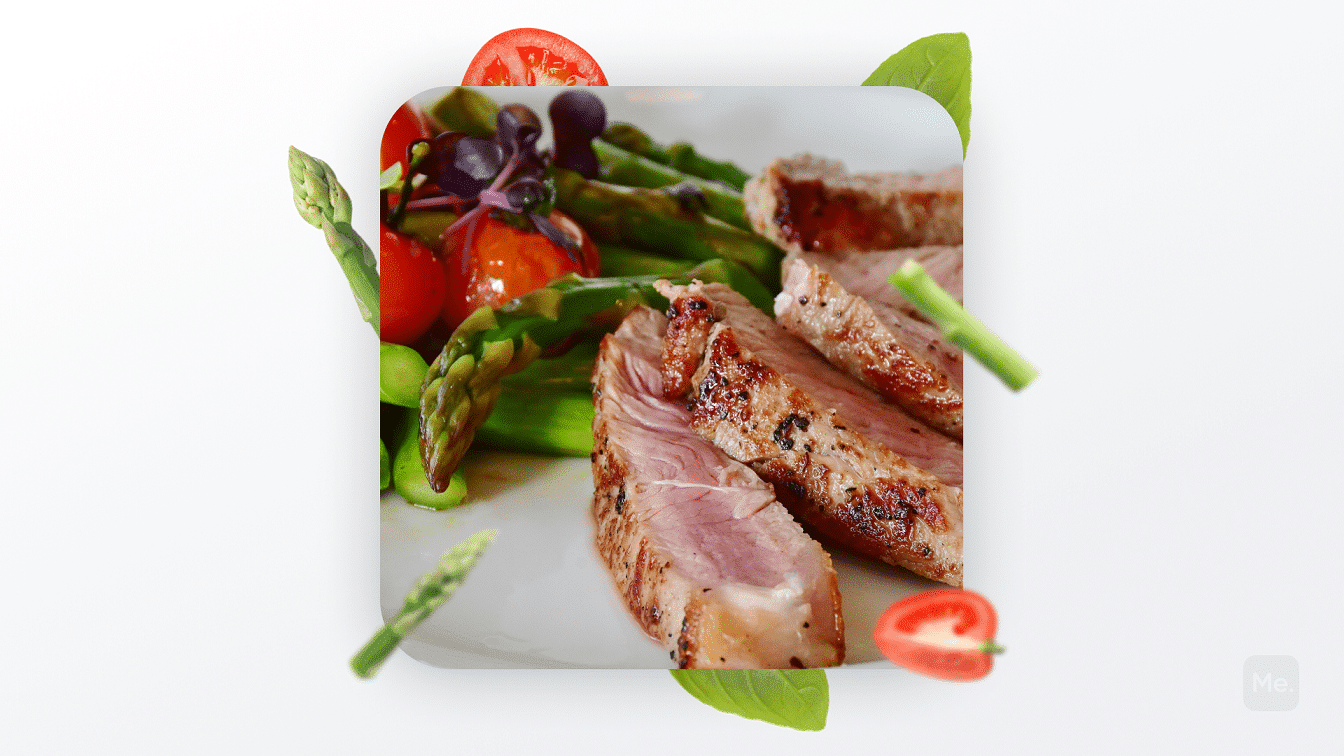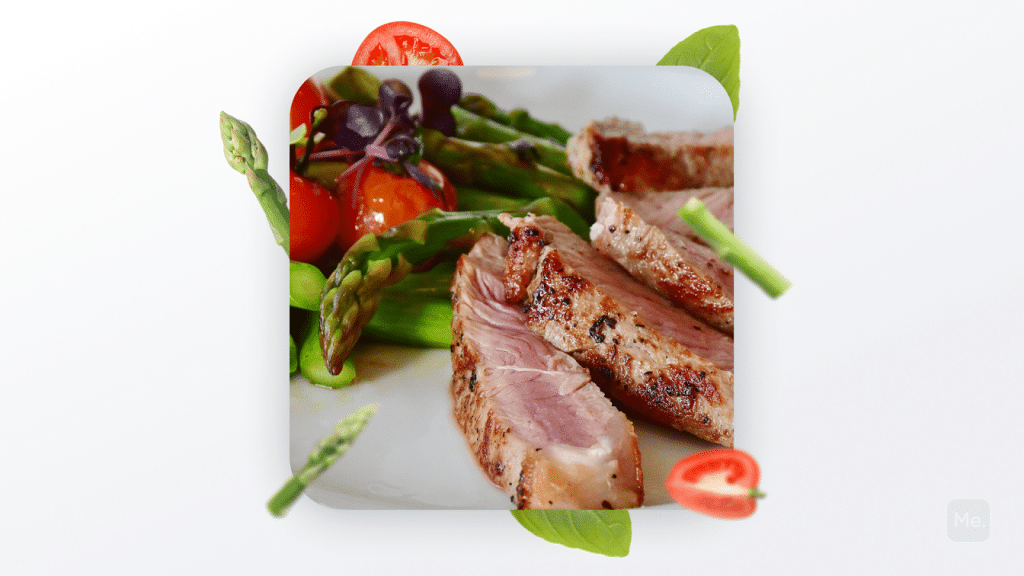 What Are Some Healthy Meals On A Budget?
Any meals in this article can be considered healthy. However, if you want to make some even healthier, swap out some ingredients for healthier versions or cut out some ingredients completely. For example, you can choose to take out cheese from most meals, use water instead of cooking oil, swap white potatoes for sweet potatoes, or even white rice/pasta for brown/wholewheat versions if your budget allows.
The Bottom Line
Making a 2-week meal plan on a budget is not as hard as you may think. If you are armed with a proper grocery list and are willing to go bargain hunting, then you have already won half the battle. Remember that budgeting and healthy eating are all about determination and dedication. If you put your mind to it, you can do it.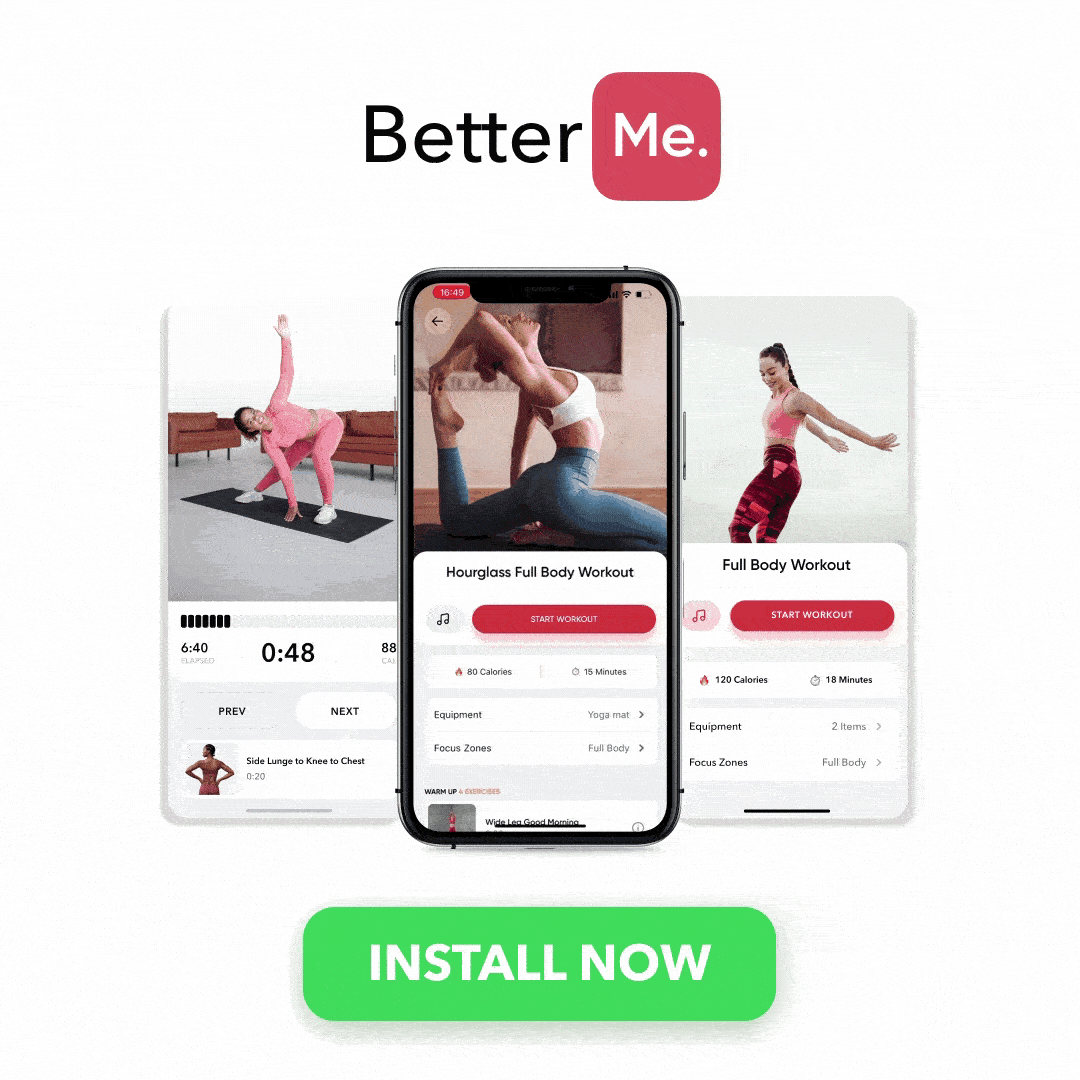 DISCLAIMER:
This article is intended for general informational purposes only and does not address individual circumstances. It is not a substitute for professional advice or help and should not be relied on to make decisions of any kind. A licensed physician should be consulted for diagnosis and treatment of any medical conditions. Any action you take upon the information presented in this article is strictly at your own risk and responsibility!
SOURCES: