Today, we would like to present you with a 14-day lemon water challenge for weight loss. Only 14 days and you can lose your extra pounds. The results will be perfect and your body will be really thankful.
Detoxification is always a great solution for women who want to lose weight. However, if you start low-calorie fasting, your body can starve and your metabolism will slow down because of the important nutrients lost. So, in order to avoid depriving your body of nutrients, you need to add lemon water to your diet plan.
Read More: 10 Day Challenge Diet Plan To Kick-Start Your Weight Loss Journey With Excellent Momentum
Why should you drink lemon water? Lemon is a great fruit, because it's low in calories and rich in vitamins. Also, you should know that exercise can certainly help you lose weight, but it doesn't do much good if you're eating more calories than you're burning. So, you need to combine your exercise with a healthy diet to achieve perfect results. What's more, a 14-day lemon water challenge will help you speed up the process of losing weight.
However, before diving into this 14-day lemon water challenge, first, let's take a closer look at the nutritional value of lemons and what does lemon water do to your body.
Nutritional Value Of A Lemon
As was already mentioned before, lemons are packed with vitamins and low in calories, that is why they are the perfect choice for this 14-day lemon water challenge. It is general knowledge, that this citrus fruit is one of the richest sources of vitamin C, but what else can it offer you? Here is the nutritional value of one lemon (5):
Calories: 18.8

Carbohydrates: 6g

Fats: 0.19g

Proteins: 0.71g

Water 57.8g

Calcium: 16.9mg

Magnesium: 5.2mg

Phosphorus: 10.4mg

Potassium: 89.7mg

Vitamin C: 34.4mg

Folate: 7.15µg
Besides the above-listed nutrients, lemon also contains small amounts of zinc, iron, copper, selenium, thiamin, riboflavin, niacin, vitamin B-6, and others.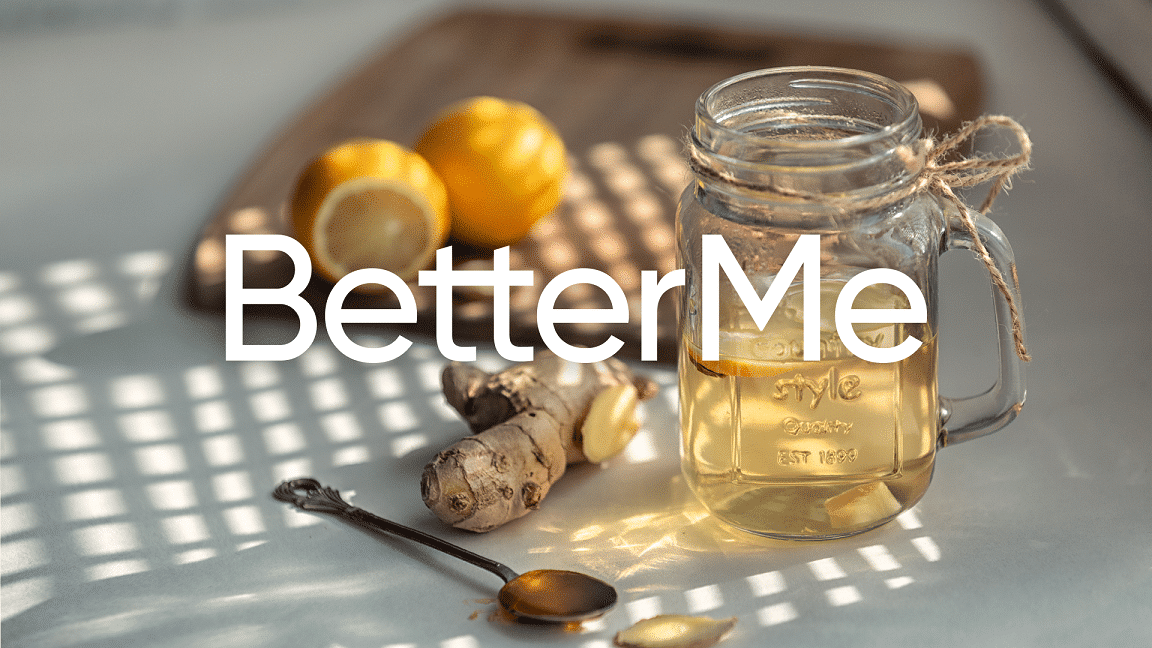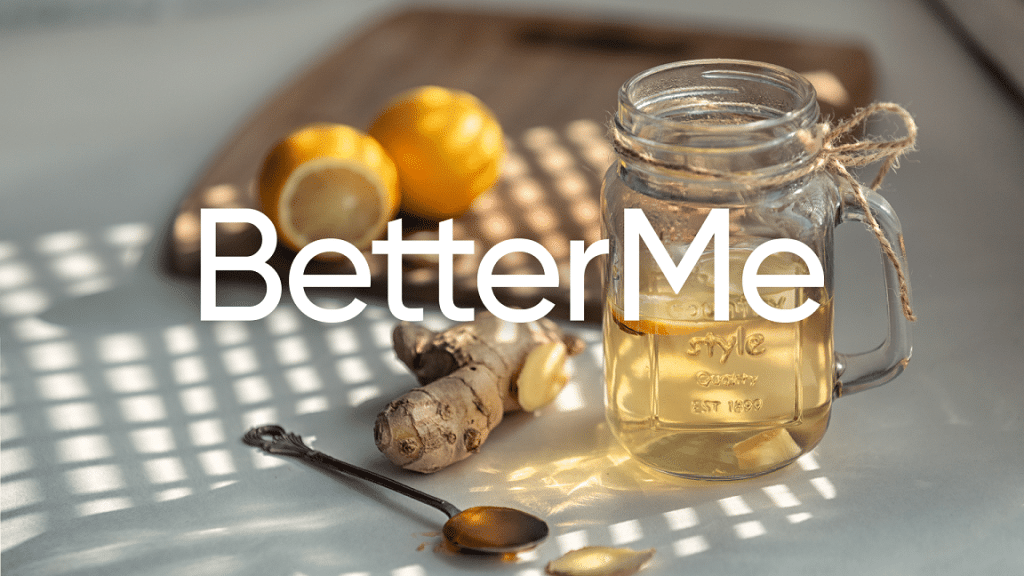 Benefits Of Lemon Water
So, is lemon water good for you and does lemon water help you lose weight? The answer is yes, if you do it in the right way. Drinking hot lemon water, as well as cold lemon water, can provide you with the following benefits:
Promotes better digestion.

One of the benefits of hot lemon water in the morning is that it can help boost your digestion.

Adds to hydration.

Proper hydration is necessary for the maintenance of all the processes in your body. Drinking hot lemon water or cold lemon water promotes better hydration.

Improves skin state.

Hot lemon water is not only a great source of vitamin C but also a great hydration tool. Both these aspects promote better skin.

May promote weight loss.

Although the lemon water weight loss effect lacks scientific back-up, proper hydration, which is reached with the help of this lemon water challenge, has long been one of the factors of a successful weight loss.

Provides you with vitamin C.

Hot lemon water is packed with vitamin C, which is a primary antioxidant. Lemons can also help flush away kidney stones. Therefore, this lemon water challenge can offer you a lemon water detox.
How To Make Lemon Water?
Making lemon water is super easy. All you need is to prepare the lemon by slicing it and place it in a bottle or pitcher. Now, fill it with water and leave to infuse for a couple of hours. You can add other ingredients to make lemon honey water, lemon mint water, or lemon cucumber water.
A glass of lemon water at different times of the day may help you lose weight and stay healthy by boosting your metabolism. All you need is 14 days, and you'll become the owner of a perfect body. You should take a pause for several days, and then you can continue the challenge for another 14 days.
Excited for the 14-day lemon water challenge? BetterMe app has so many more challenges for you to try! Start integrating new habits with a conscious informed approach today together with BetterMe!
Here Is A 14-Day Lemon Water Challenge
Day 1:
Mix together one squeezed lemon with a cup of water and consume right after waking up.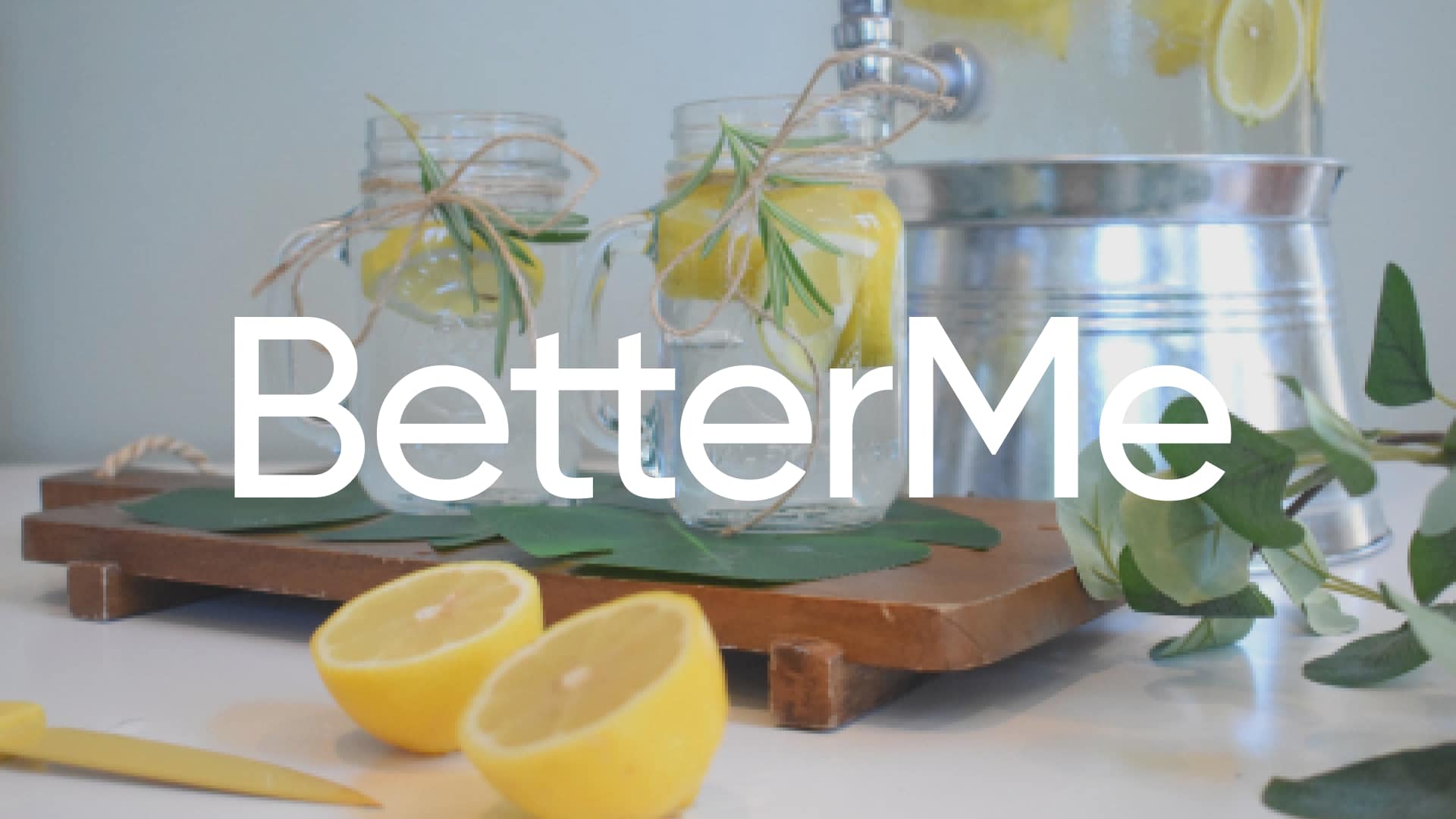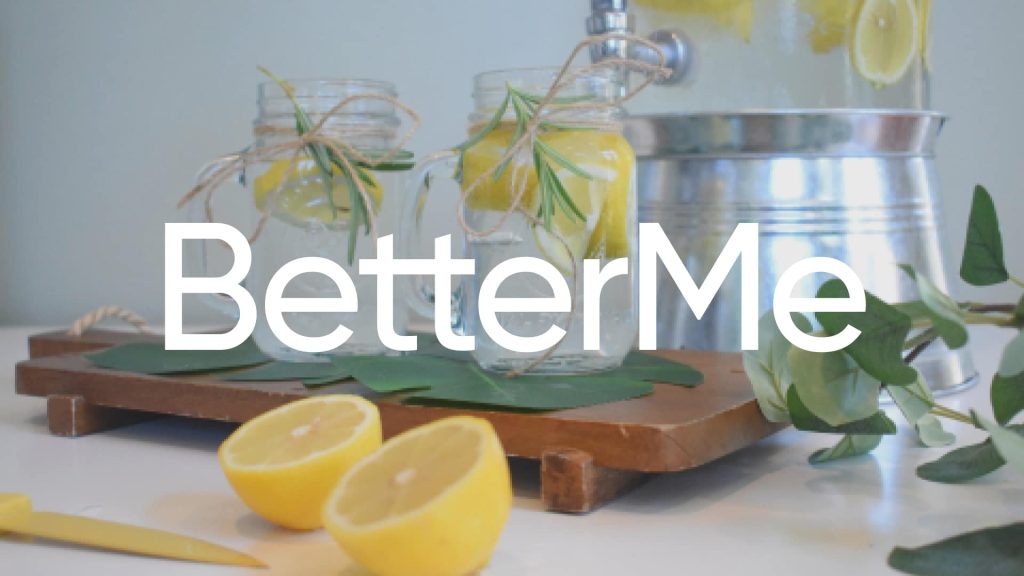 Day 2:
Mix together two lemons into two cups of water. You may add honey for taste. Consume it before eating breakfast.
Day 3:
Mix together the juice from three lemons with three cups of water and a little honey.
Day 4:
Mix together the juice from four lemons with four cups of water and a little honey. Consume it twice a day, in the morning and in the evening before going to bed.
Day 5:
Squeeze five lemons and mix the juice with 5 cups of water and honey. Drink it twice a day.
Day 6:
Mix together the juice from six lemons with six cups of water and a little honey. Consume the mixture three times a day.
Day 7:
Mix together the juice from three lemons and 10 cups of water. Consume it three times a day before meals.
Day 8:
Use 6 lemons and 6 cups of water to make the drink.
Read More: Lemon Water Health Benefits – Does It Break A Fast?
Day 9:
Drink juice from 5 lemons, 5 cups of water and a tablespoon of honey.
Day 10:
Mix 4 lemons with 4 cups of water and one tablespoon of honey.
Day 11:
Squeeze 3 lemons and mix the juice with 3 cups of water. Add a teaspoon of honey and drink it twice a day.
Day 12:
Mix lemon juice from 2 lemons with 2 cups of water and drink it in the morning before breakfast.
BetterMe app combines nutrition, exercise, and mental health to achieve your weight loss goals sustainably. Let's make the 14-day lemon water challenge only a start! Install our app to embark on the comprehensive approach to changing your body!
Day 13:
Drink juice from one lemon and one cup of water.
Day 14:
Prepare a drink from 3 lemons and 10 cups of water. Also, add a tablespoon of honey before you consume it.
The
BetterMe Team
wants you and those close to you to live a healthy, happy life! Your health is a valuable thing; look after your body and your mind so that you can live your life to the fullest – Remember you only get one!
Side Effects Of Lemon Water Consumption
No matter how beneficial lemon water can be for your body, you need to consider its side effects when deciding whether you should start following this 14-day lemon water challenge to lose weight. One of the main negative effects of long-term consumption of lemon water is tooth enamel erosion, which leads to cavities. Such an effect occurs because of the high acidic content in lemons. To reduce the risk of enamel erosion, try to drink your lemon water through the straw and rinse your mouth with plain water afterward.
Citric acid can also be the reason for heartburn in some people. Others, however, experience relief from heartburn after drinking lemon water, since lemon juice becomes alkaline, reducing acidity in digestion.
Some people visit the bathroom more frequently after drinking lemon water. However, there is no evidence that vitamin C from lemons has diuretic effects (1).
Conclusion
If you are looking for a way to lose weight and improve your overall health, then you may try following this 14-day lemon water challenge to lose weight. It can provide you with all the benefits of proper hydration and lemon consumption. However, be careful, since lemons are very acidic, and their long-term consumption may lead to such side-effects as enamel erosion, possible heartburn, and others. Before starting this challenge, please, consult with a specialist.
14-Day Lemon Water Challenge: Can BetterMe Help?
We often start new challenges but get caught up in daily life to keep ourselves accountable. BetterMe can help with both reminders on your phone and useful information that motivates you to keep going! Among the in-app challenges you will find not only "Lemon Water": "Clean Eating", "Self-Care", "Walking for Weight Loss" — you pick! Start building healthy habits with BetterMe today!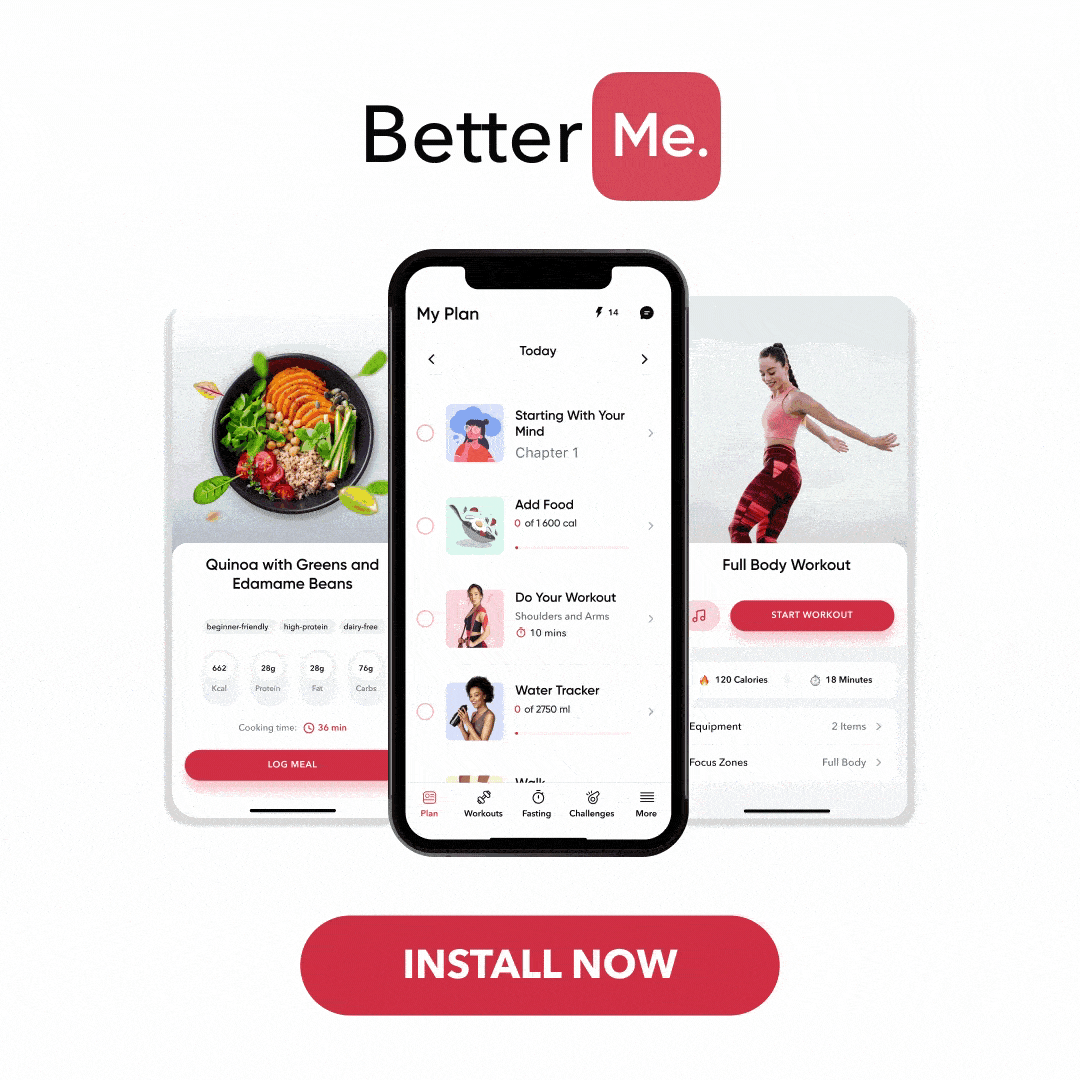 DISCLAIMER:
This article is intended for general informational purposes only and does not address individual circumstances. It is not a substitute for professional advice or help and should not be relied on to make decisions of any kind. Any action you take upon the information presented in this article is strictly at your own risk and responsibility!
SOURCES: