Plenty of research shows that consuming low carb diets can aid weight loss. Additionally, evidence suggests that cutting added sugar from your diet could promote weight loss. In light of this, you may want to try a no carb no sugar diet plan for weight loss. But the question remains, does this meal plan promote short or long term weight loss and is it healthy? Discover these and other facts about this diet as we explore the no carb no sugar diet meal plan.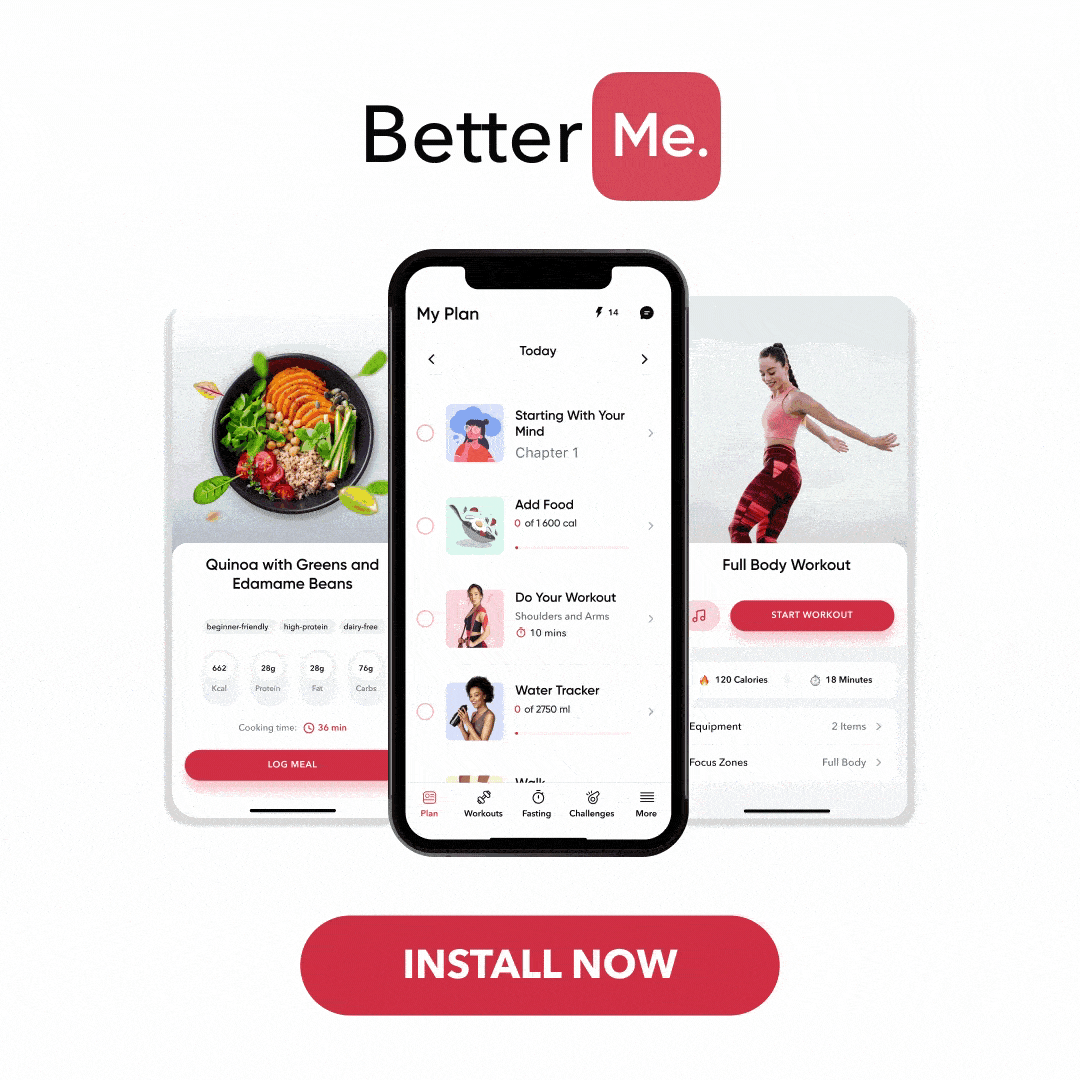 What Is A No Carb No Sugar Diet?
As the name suggests, this is a diet that restricts almost all carbs and sugar. Instead of carbs and sugar it encourages a more consumption of healthy fats and protein. Most of the people who follow this diet have the running theory that it may boost their weight loss. However, there have been concerns that eliminating carbs from your diet could significantly affect your health. Today let us evaluate the effects of cutting both sugar and carbs from your diet.
What Happens When You Stop Eating Carbs And Sugar?
Carbohydrates and sugar have been made the enemies of weight loss. Because of this running theory, many dieters cut these two foods from their diet. However, current research is challenging this theory with claims that cutting carbs can affect your health.
Effects Of Cutting Carbs From Your Diet
According to WebMD, carbohydrates are an essential nutrient in your body. Your body converts them into glucose or body sugar to make energy (8). This means that when you are following a very low carb diet such as the keto diet, your body goes into nutritional ketosis.
During ketosis, your liver breaks down fat and makes ketones that your body can alternatively use to produce energy to function (8). First, you will lose water weight because when you cut carbs, it wipes out the glycogen stored in your body before switching to ketosis. Glycogen is stored with water in your body, so when you use up your glycogen stores, that water is also eliminated (8).
An unfortunate consequence is that the lost water weight comes back when you start eating carbs again, because your body replenishes its glycogen stores. This means if you want to lose fat, you may have to follow such a diet for more than 2 or 3 weeks. This is because it is believed to take two to three weeks for ketosis to rev up and burn fat.
Additionally, you may experience the following when you cut carbohydrates from your diet (8):
Brain Fog.

You might feel difficulty concentrating or trouble with memory as your body struggles to balance blood sugar levels. Glucose is the main source of energy for the brain, so switching to ketones may come with these types of symptoms. 

Bloating.

You may experience bloating when following very low-carb diets for lack of fiber. However, this may clear up in weeks, especially if you hydrate and eat high-fiber non-starchy vegetables.

Weird Breath.

When your body is running on fatty acids, it releases ketones through your breath. It may make your breath smell sweet or fruity and taste like a decaying apple.

Low Blood Sugar Levels.

A no carb or very low carb diet can lower your blood sugar levels. Although this might sound helpful to anyone with diabetes, it is risky. Knowing this, talk to your doctor before trying a very low carb diet if you have diabetes. If they feel it is safe for you, they will need to monitor you closely and may need to adjust your medications (

8

).

Moodiness.

You may feel grouchy when you cut carbs from your diet because of the release of less serotonin. Having enough of the neurotransmitter serotonin helps to prevent feelings of anxiety and depression (

8

).
Read More: No Carbs Diet Plan For 2 Weeks: What To Eat, Health Benefits And More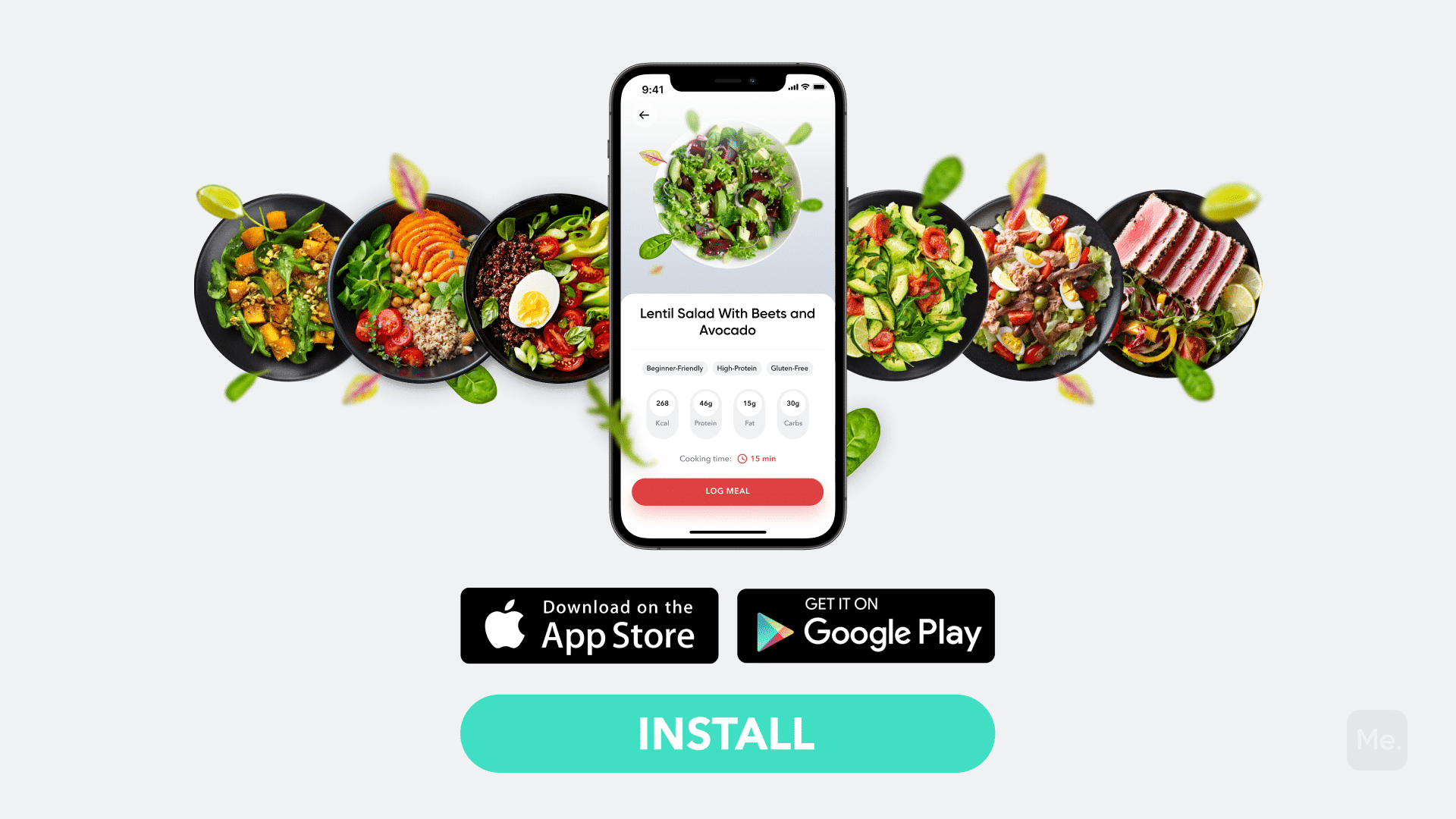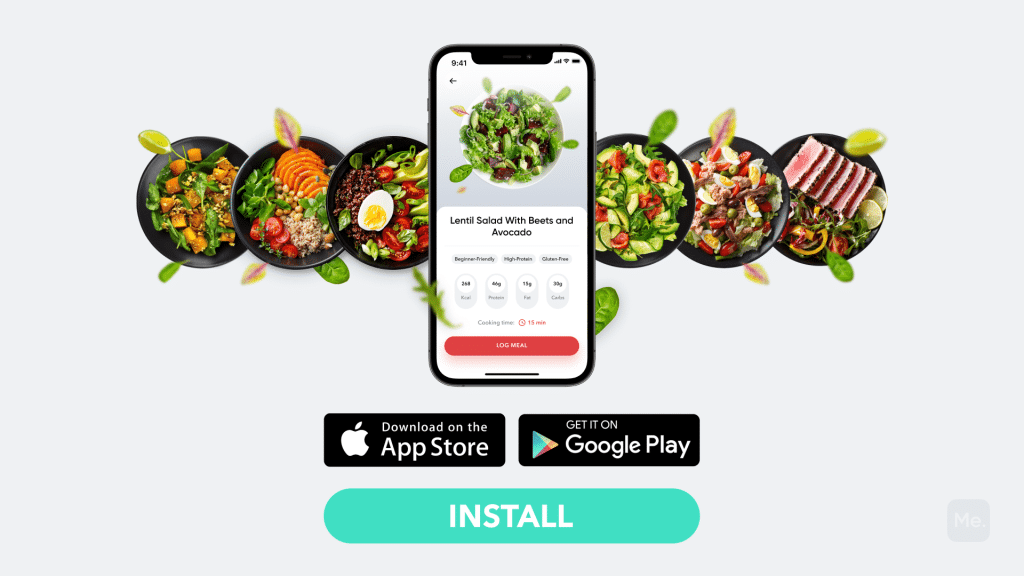 Effects Of Cutting Sugar
High intakes of added sugar have been found bad for your health. Reducing it can impact your health in the following ways (7):
Decreased diabetes risk, as too much sugar can cause weight gain which raises diabetes risk.

Weight loss. Sugar contains empty calories and cutting it from your diet helps you create and maintain a calorie deficit for weight loss.

Promotes better skin health. A high sugar diet may contribute to inflammatory skin conditions such as rashes, acne, blemishes, and pimples.

Healthier teeth, as sugar is linked to tooth decays and cavities.
How Much Weight Can You Lose On A No Carb No Sugar Diet?
You will lose water weight at first when you cut carbs from your diet. It is natural to want to lose weight fast but the Center for Disease Control and Prevention (CDC) suggests losing weight gradually and steadily. Such an approach aims at losing 1 to 2 pounds per week (3).
Should You Follow A No Carb No Sugar Meal Plan?
Based on the findings, you may want to follow a no sugar no carbs diet plan for 2 weeks or more to boost weight loss. Research suggests that following a no-carb diet may not be a good idea as carbohydrates are the primary energy source for your body.
Additionally, cutting carbs from your diet may lead to nutritional deficiencies and reduce your energy levels (8). Instead of following a no-carb diet, experts suggest that following a moderately low-carb diet with a modest calorie deficit is a better approach to weight loss (8).
BetterMe app is a foolproof way to go from zero to a weight loss hero in a safe and sustainable way! What are you waiting for? Start transforming your body now!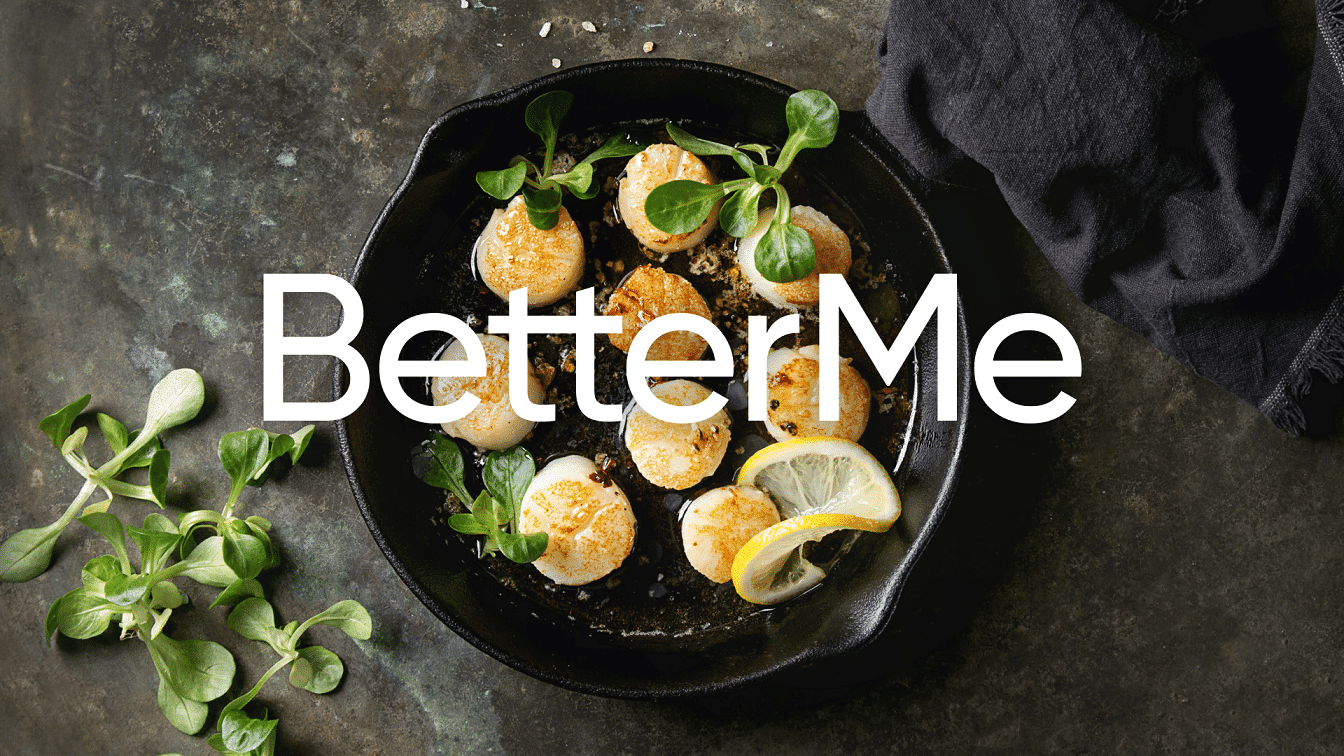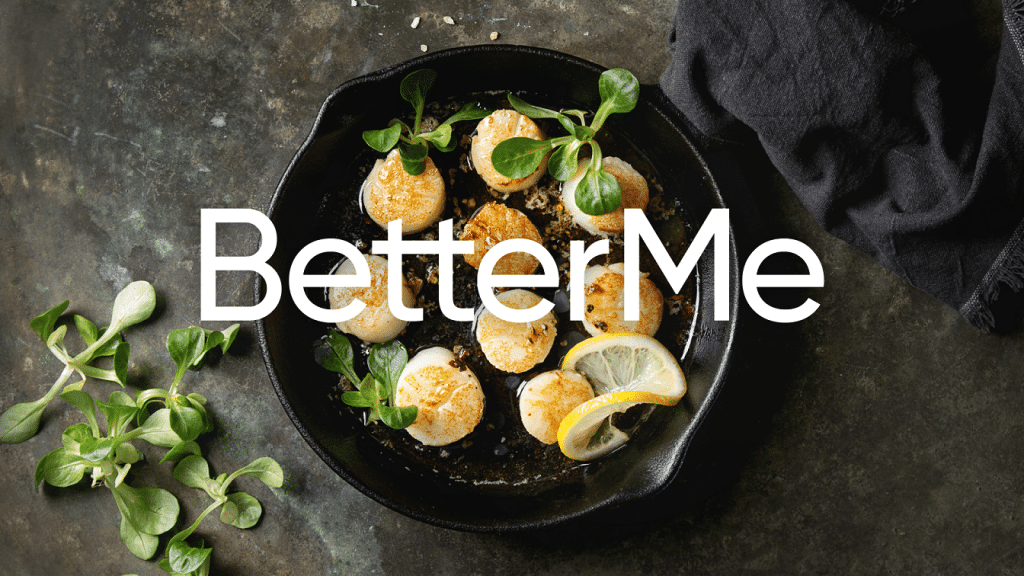 Sample Of A Low Carb Diabetic Diet Menu
A low carb diet can be beneficial for diabetic individuals by improving blood sugar management, as long as they discuss it with their doctor, who will adjust their medications accordingly. Here are simple low carb and low sugar diet recipes to consider for your diabetic meal plan.
Healthy Chicken Salad (2)
This recipe is a healthy and nutritious choice for any healthy diet plan. It has low carb content meaning it will not spike your blood sugar levels. It is as follows:
Ingredients (2):
1 boneless, skinless chicken breast

100 g bag of mixed salad leaves

1 tbsp. fish sauce

1 tsp. caster sugar

¼ cucumber, halved lengthways, sliced

Zest and juice ½ lime (about 1 tbsp.)

½ chili, deseeded and thinly sliced

Large handful coriander, roughly chopped

¼ red onion, thinly sliced
Preparation (2):
Cover the chicken with cold water then bring to boil for 10 minutes. Remove from the pan when cooked and tear into shreds. Stir together the lime zest, fish sauce, juice and sugar until the sugar dissolves.

Place the salad leaves and coriander in a bowl, then top with the onions, chicken, chili and cucumber. Place the dressing in a separate bowl and toss through the salad when ready to eat.
Nutrients (2):
Calories- 109

Total fat- 1 g

Total carbs- 6 g

Fiber- 5 g

Protein- 19 g
Red Lentil, Chickpea & Chili Soup (6)
Here is an easy soup recipe for lunch or dinner with low carb content making it perfect for a diabetic meal plan. 
Ingredients (6):
140 g red split lentils 

400 g can tomatoes, whole or chopped

850 ml vegetable stock or water

200 g can chickpeas or ½ a can, drained and rinsed (freeze leftovers)

1 tbsp. olive oil

2 tsp. cumin seeds

Large pinch chili flakes

4 tbsp. 0% Greek yogurt, to serve

1 red onion, chopped

Small bunch coriander, roughly chopped (save a few leaves, to serve)
Preparation (6):
Heat a large saucepan and dry-fry two 2 teaspoons of cumin seeds and a large pinch of chili flakes for a minute. If not, fry until they start to jump around the pan and release their aromas.

Add the tablespoon of olive oil and the one chopped red onion, and cook for 5 minutes.

Stir in 140 g red split lentils, a 400 g can tomatoes, and 850 ml vegetable stock or water then bring to the boil. Simmer for 15 minutes until the lentils have softened.

Whizz the soup in a food processor or using a stick blender until it is a rough purée. Pour it back into the pan and add a 200 g can of drained and rinsed chickpeas.

Heat gently, season well and stir in a small bunch of chopped coriander. Finish with 4 tablespoons of 0% Greek yogurt and the extra coriander leaves.
Nutrients (6):
Calories- 222

Total fat- 5 g

Total carbs- 33 g

Fiber- 6 g

Protein- 13 g
Read More: Food With No Carbs: Healthy Diet Options That Taste Amazing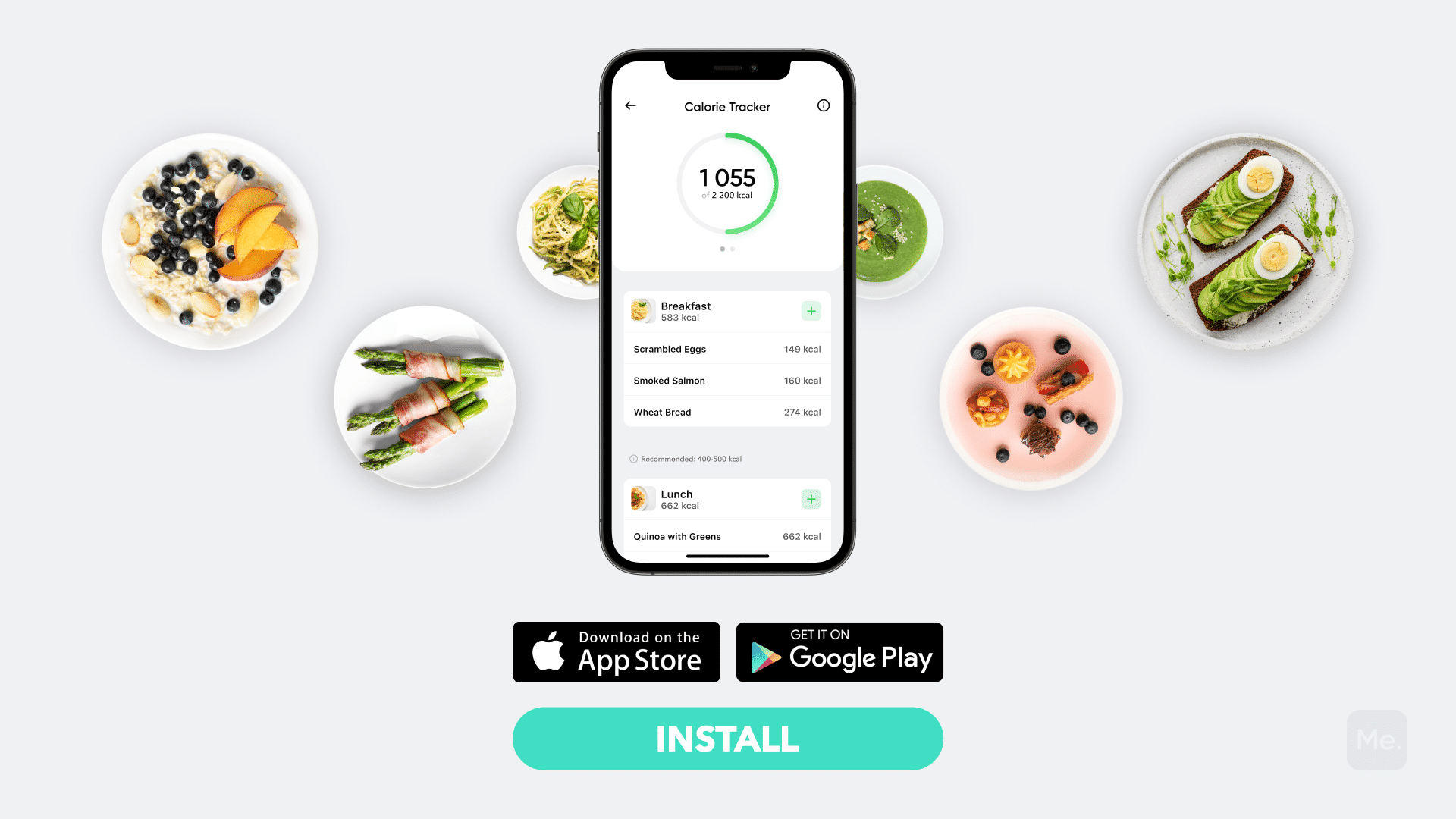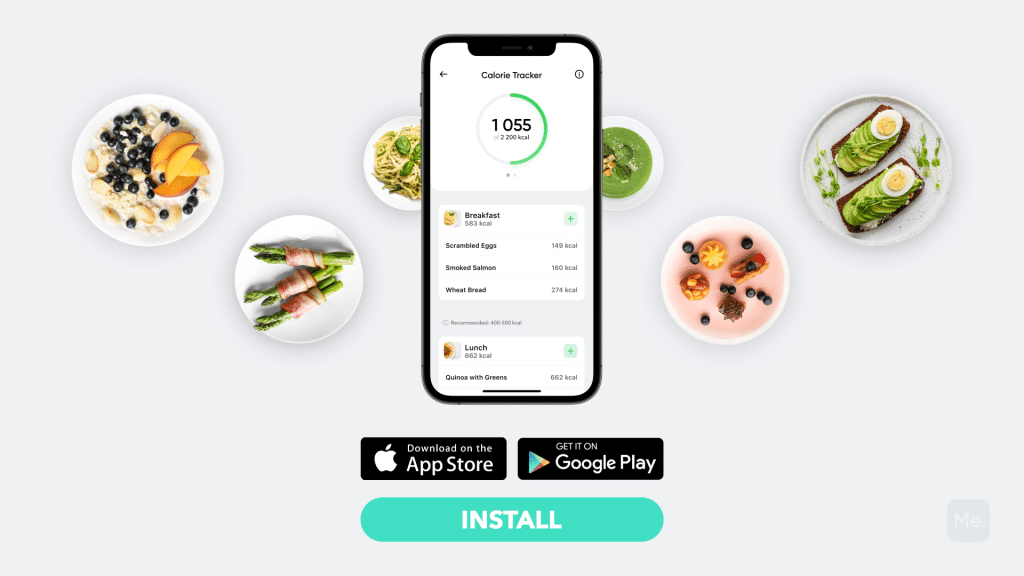 Pan-Fried Venison With Blackberry Sauce (5)
Here is another low-carb diabetic recipe that is flavorful, tasty, and protein packed!
Ingredients (5):
150 ml beef stock (made with 2 tsp. Knorr Touch of Taste beef concentrate)

2 thick venison steaks, or 4 medallions

85 g fresh or frozen blackberry

1 tbsp. olive oil

2 tbsp. redcurrant jelly

1 tbsp. balsamic vinegar

1 garlic clove, crushed
Preparation (5):
Heat the oil in a frying pan and cook the venison for 5 minutes. Turn it over and cook for an extra 3 to 5 minutes, depending on its thickness and how rare you like it. Be sure to cook for 5 to 6 minutes on each side for well done. Remove the meat from the pan and set aside to rest.

Add the balsamic vinegar to the pan, then pour in the stock, garlic, and red currant jelly. Stir over high heat to blend everything, then add the blackberries and cook until they soften. Serve with the venison, broccoli, and celeriac mash.
Nutrients (5):
Calories- 182

Total fat- 5 g

Total carbs-  g

Fiber- 1 g

Protein- 28 g
Meal Ideas For A 10 Day No Carb No Sugar Diet Meal Plan
Not sure what foods to eat when following a no carb no sugar diet? Don't worry, here are some meal plan ideas to get you started:
Creamy Salmon, Leek & Potato Traybake (1)
Here is one of the tastiest and easiest meals to prepare when following a no carb no bread no sugar diet meal plan.
Ingredients (1):
250 g baby potatoes, thickly sliced

1 leek, halved, washed and sliced

2 skinless salmon filets

70 ml double cream

2 tbsp. olive oil

1 garlic clove, crushed

1 tbsp. chives, plus extra to serve

1 tbsp. capers, plus extra to serve

Mixed rocket salad, to serve (optional)
Preparation (1):
Heat the oven to 200C/180C fan/gas 6. Boil a pan of water then add the potatoes to cook for 8 minutes. Drain and leave to steam-dry in a colander for a few minutes. Toss in half of the oil and plenty of seasoning in a baking tray. Put the mixture in the oven for 20 minutes, while tossing halfway through the cooking time. 

Meanwhile, heat the remaining oil over medium heat in a frying pan. Add the leek and fry for 5 minutes, or until it begins to soften. Stir through the garlic for a minute, then add the capers, cream, and 75 ml hot water and bring to the boil. Stir through the chives.

Heat the grill. Pour the creamy leek mixture over the potatoes, then place the salmon filets on top. Grill for 7 to 8 minutes, or until cooked through. Serve while topped with extra capers and chives and with a salad on the side, if you like.
Nutrients (1):
Calories- 714

Total fat- 52 g

Total carbs- 20 g

Total sugar- 4 g

Fiber- 5 g

Protein- 39 g
Intense sweat sessions, working weight loss tips, lip-smacking recipes come in one package with the BetterMe app. And all of it is at your fingertips, start transforming your life now!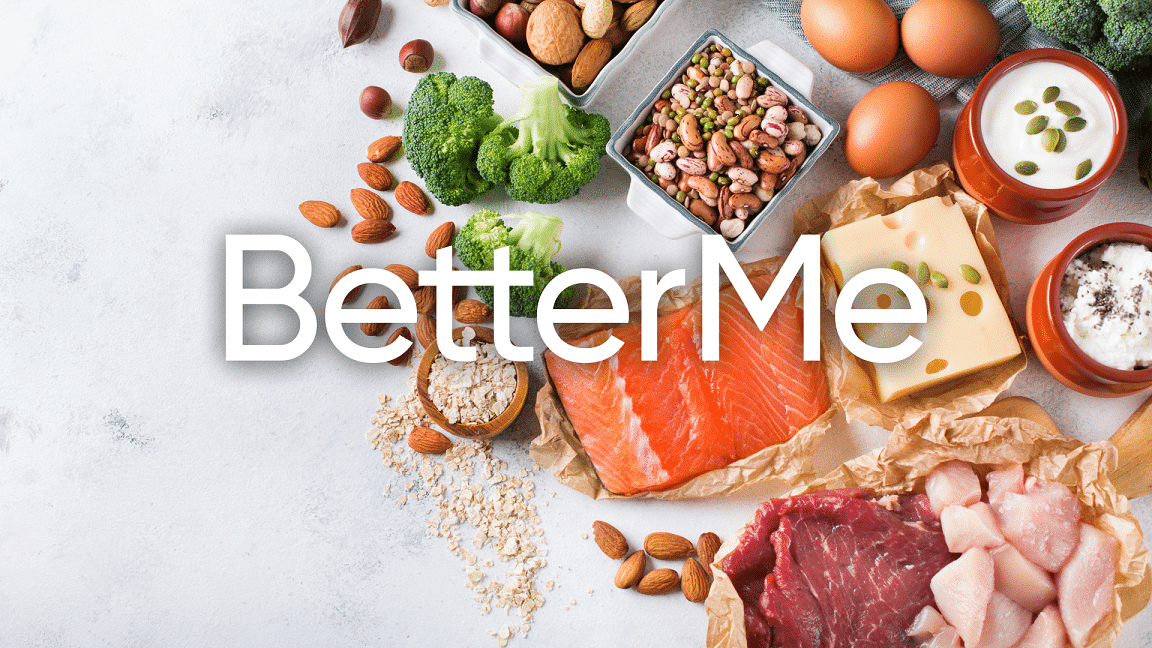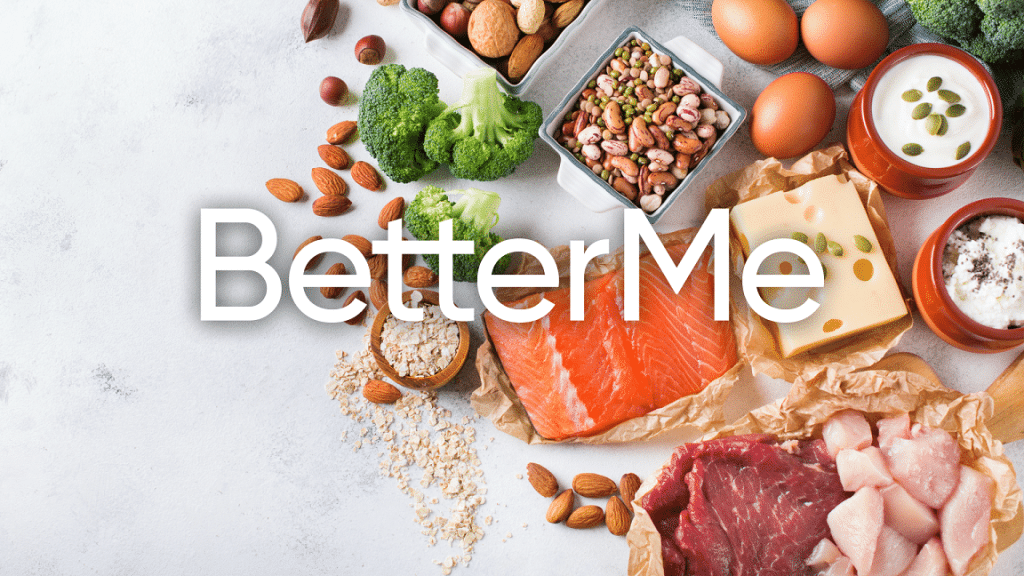 One-Pan Salmon With Roast Asparagus (4)
Another low carb low sugar meal idea to consider is this one-Pan Salmon with Roast Asparagus recipe from BBC Good Food (4).  It entails:
Ingredients (4):
400 g new potato, halved if large

8 asparagus spears, trimmed and halved

2 salmon filets, about 140 g/5 oz. each

2 tbsp. olive oil

2 handfuls cherry tomatoes

1 tbsp. balsamic vinegar

A handful basil leaves
Preparation (4):
Heat the oven to 220C/fan 200C/gas 7. Tip the potatoes and one tablespoon of olive oil into an ovenproof dish, then roast the potatoes for 20 minutes until they start to brown. Toss the asparagus in with the potatoes, then return to the oven for 15 minutes.

Add the vinegar and cherry tomatoes and nestle the salmon amongst the vegetables. Drizzle with the remaining oil and return to the oven for 10 to 15 minutes until the salmon is cooked. Scatter over the basil leaves and serve everything scooped straight from the dish.
Nutrients (4):
Calories- 483

Total fat- 25 g

Total carbs- 20 g

Total sugar- 4 g

Fiber- 5 g

Protein- 39 g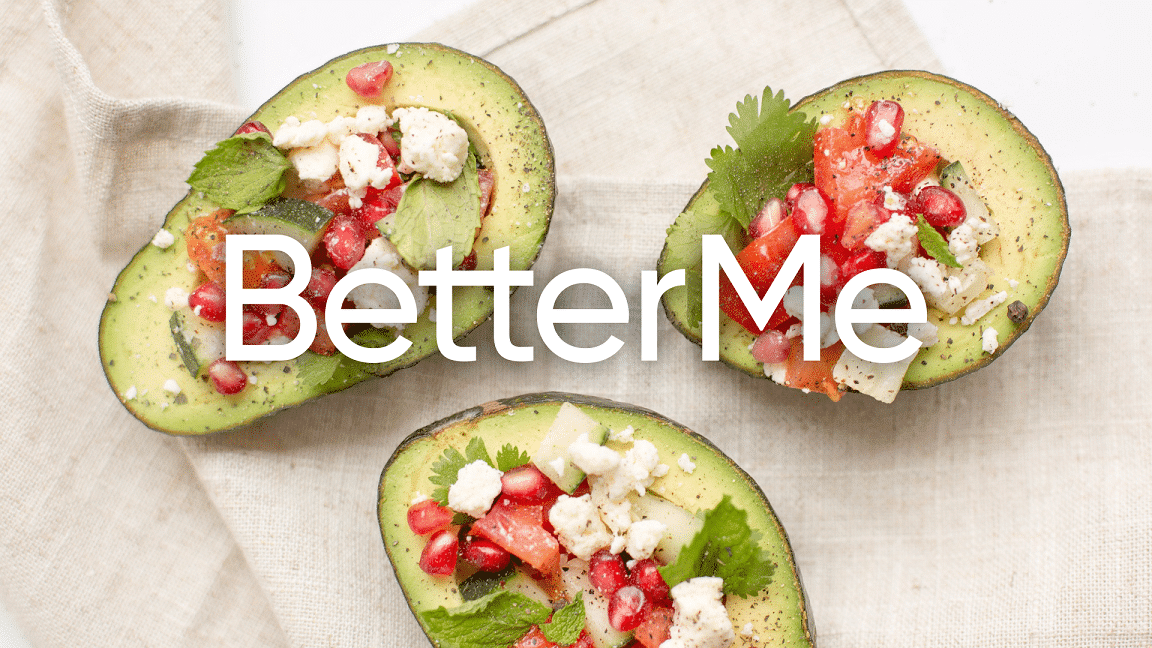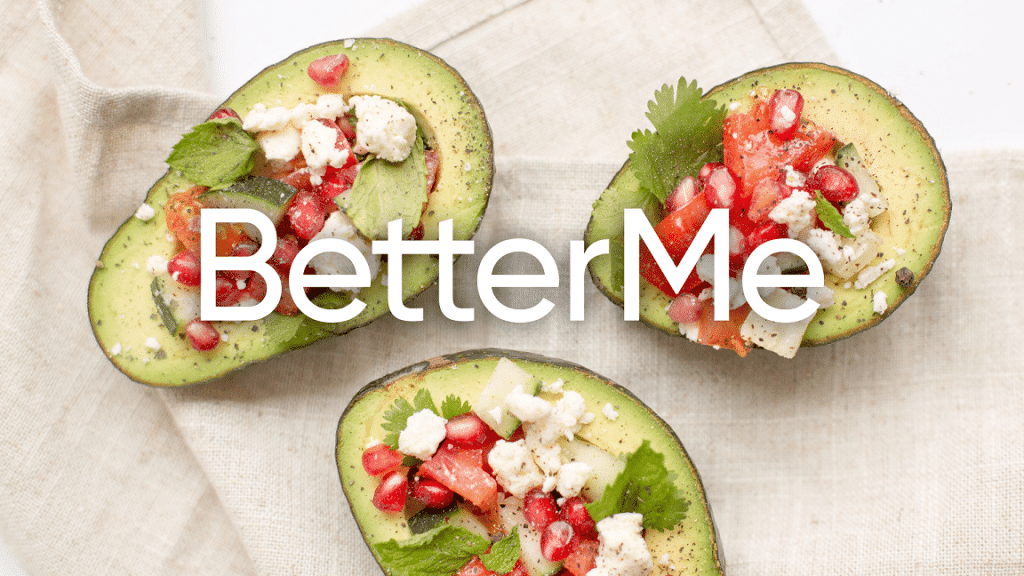 How Long Should You Follow A No Carb No Sugar Diet Meal Plan?
It would be best to talk to your doctor and dietitian before following this or any new meal plan. Remember that cutting carbs entirely from your diet could cause low blood sugar, nutritional deficiencies and other health problems. That said, proceed with this diet only after getting the green light from these professionals. Additionally, be sure to stick to the program for the only indicated timeline to avoid complications.
The Bottom Line
A no carb no sugar diet meal plan involves cutting sugar and carbohydrates entirely from your diet. Although cutting added sugar entirely could improve your overall health, eliminating carbs has been linked to several health problems, including nutritional deficiencies.
Food and health experts suggest following a moderately low carb diet as you still need this macronutrient for several body processes. It would be best to craft such a diet plan with the help of your dietitian so that you account for all your dietary requirements.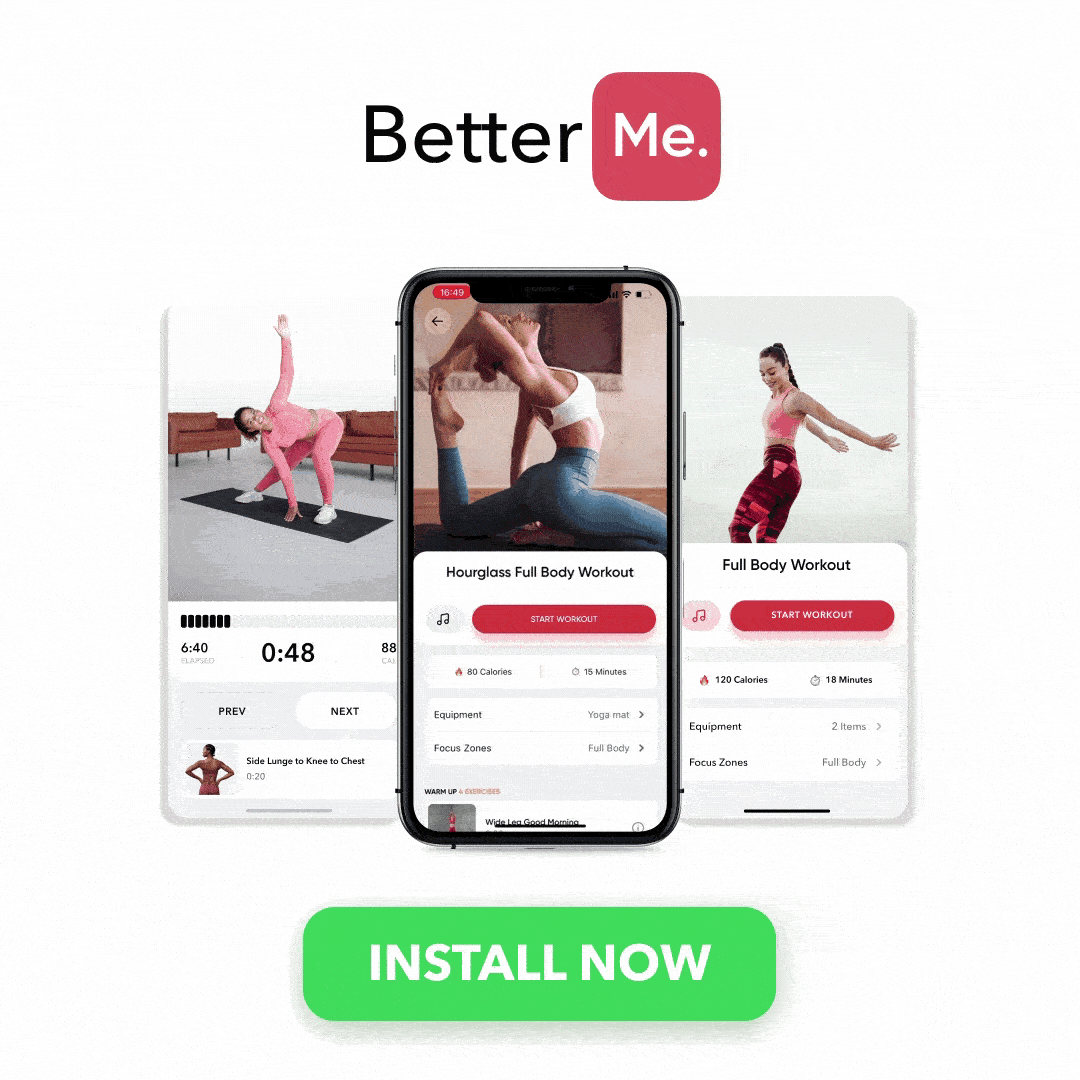 DISCLAIMER:
This article is intended for general informational purposes only and does not address individual circumstances. It is not a substitute for professional advice or help and should not be relied on to make decisions of any kind. Any action you take upon the information presented in this article is strictly at your own risk and responsibility!