Lymphocytic colitis is an inflammatory disease that is characterized by symptoms like diarrhea. Although experts do not think food causes the condition, they suggest dietary changes to manage these symptoms. For example, they may suggest cutting down on fatty or spicy foods because they might aggravate the diarrhea. Changes involve incorporating low-fat and low-fiber foods that are easy to digest, at least until your symptoms resolve. Here is an overview of the lymphocytic colitis diet, including meal ideas to get you started. Take a look!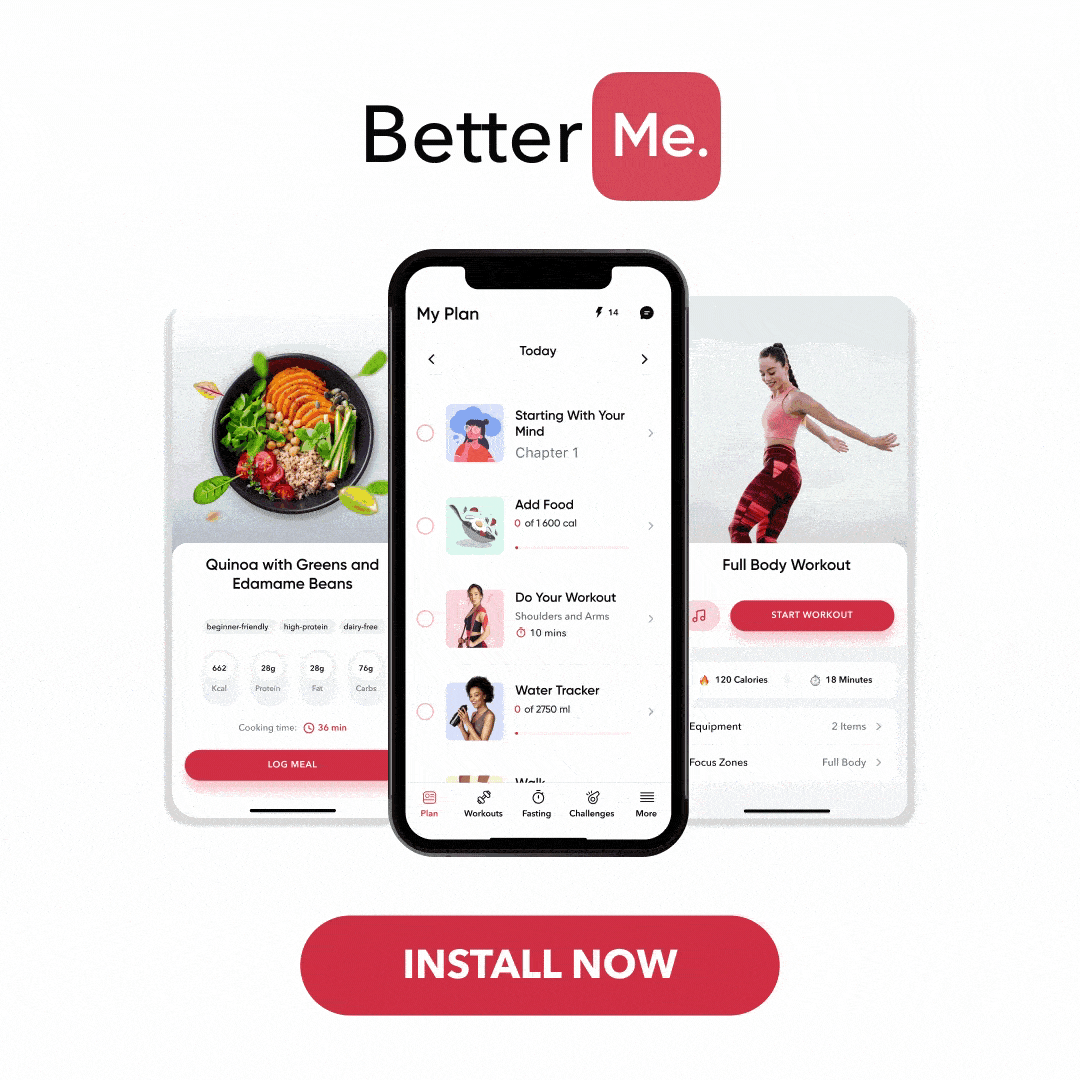 What Is Microscopic Colitis?
It is an inflammation of the bowel lining that is only detected or seen under a microscope (6). It causes recurrent episodes of chronic, watery, and non-bloody diarrhea (6). However, an individual may also experience other symptoms, including joint and muscle pain, fatigue, abdominal cramping or pain, dehydration and unwanted weight loss (6).
Typically, such symptoms come and go, but diarrhea can last for weeks or months. Unfortunately, the cause of this inflammation remains unclear. However, smoking, female gender, and high alcohol consumption are known risk factors for developing this inflammatory disease (8).
Because of histopathological differences, there are divided into two types of microscopic colitis (8):
This form is identified by an excess of inflammatory cells or lymphocytes, chiefly more than one-fifth of the cells found in the colon's tissues.
This form entails a thickened layer of collagen in the part of the connective tissue within the colon known as the lamina propria.  
To help confirm a diagnosis of microscopic colitis, you may have to take either of these tests and procedures (5):
This exam requires your doctor to view your entire colon using a colonoscopy (a thin, flexible, lighted tube) with an attached camera. The camera sends your colon and rectum images to an external monitor, where your doctor examines the intestinal lining. The doctor may also need to insert instruments through the tube to take a tissue sample (biopsy) (5).
This procedure is similar to a colonoscopy, but instead of viewing the entire colon, it requires your doctor to view only the inside of the rectum and most of the sigmoid colon (5).
Read More: Low Potassium Diet Menu, Dos And Don'ts
The Link Between Microscopic Colitis And Diet
Microscopic colitis may get better on its own. However, if symptoms persist or become severe, you may need treatment to relieve them. Most doctors usually suggest starting with the simplest treatment options before progressing to other advanced treatments.
One of the simplest treatment options entails dietary and lifestyle changes to reduce or prevent symptoms. Your doctor may recommend you to add any of the following foods to your lymphocytic colitis diet plan:
High-fat foods are limited in this diet plan because they may worsen symptoms. Additionally, low-fat foods may help relieve diarrhea (8). So, you are urged to include low-fat foods, such as beans, legumes, and leafy green vegetables.
Veggies are a staple in this meal plan. They are nutritious and provide the body with essential nutrients to perform different functions. The most recommended veggies in this diet are starchy vegetables like squash and potatoes and some non-starchy vegetables like asparagus.
Probiotics are live bacteria and yeasts present in the human digestive system, some foods and supplements improve digestive health (2). Additionally, probiotics support the immune system, restore microbiome balance after an illness, and boost the health of the gut microbiome (2). Some foods rich in probiotics are kefir, tempeh, yogurt, and sauerkraut.
Yes, fiber is useful to relieve constipation and improve digestive health. However, low fiber foods are also recommended in this diet because they may help relieve diarrhea. 
The best food choices for individuals with lymphocytic colitis are easily digested foods. They do not strain the digestive system and help manage different symptoms. Some healthy options include melons, bananas, and rice (8). Be sure to talk to your dietitian for more insight on such foods.
Individuals with this condition must drink plenty of water because their bodies lose fluids during diarrhea episodes (8). It may result in dehydration and affect bodily functions such as digestion. So, be sure to drink enough water.
If you've mustered up the courage to crush your weight loss goal, let Betterme take the sting out of this demanding process. Our app will help you restructure your habits, remold your life and crank up your fitness results!
Foods To Avoid Or Discontinue
Your doctor may recommend that you avoid the following foods for better management of your symptoms:
Dairy And Gluten Products
Your doctor may suggest discontinuing these foods because they worsen symptoms like diarrhea in some people (8).
Caffeine can be irritating to the GI tract and increase intestinal motility, potentially making your diarrhea worse.
Artificial sweeteners are avoided in this diet because they may aggravate several symptoms like diarrhea. Additionally, several studies show that these sweeteners may harm gut microbiome diversity (1).
You are also advised to avoid foods that irritate or worsen your symptoms, including spicy, fatty and fried foods. 
A 2016 study revealed that high alcohol consumption was associated with a higher risk for microscopic colitis. This is in line with a UK prospective cohort study that showed high alcohol consumption increased the risk of the disease (8).
Your doctor may also advise you to discontinue certain medications if they cause or worsen symptoms. They may even recommend a different medication to treat an underlying condition in such a case. Do not stop using medication without consulting your doctor, even if you suspect it causes some symptoms.
Read More: Gallbladder Diet Recipes: Simple Recipes To Maintain A Healthy Gallbladder
Microscopic Lymphocytic Colitis Diet Plan Sample
Unfortunately, there are few recipes for an ulcerative colitis diet or microscopic lymphocytic colitis diet online. So, you may be in the dark about how to combine different foods to make a perfect meal. But here are some simple recipes to try:
Sample 1: Carrot, Lentil & Orange Soup (3)
This recipe is perfect for a lymphocytic colitis diet because it is a low-fat diet for one. In addition, most of its ingredients are veggies and fruits, staples in this diet. The recipe is as follows (3):
Ingredients (3):
75 g red lentils

225 g carrots diced

600 ml vegetable stock

300 ml orange juice

2 tsp. coriander seeds

1 tsp. cumin seeds

1 onion chopped

2 tbsp. low-fat natural yogurt

Pinch paprika to garnish

Freshly chopped coriander to garnish
Preparation (3):
Start by crushing the seeds in a pestle and mortar, then dry-fry for 2 minutes in a large pan until lightly browned. Add the onion, lentils, carrot, stock, orange juice, and seasoning, then bring to a boil. Cover and simmer for 30 minutes until the lentils are soft.

Transfer the mixture to a food processor in batches and process until smooth. Return to the pan, gently reheat, stirring occasionally, then season to taste. Ladle into individual serving bowls, swirl the yogurt over and sprinkle with paprika and the chopped coriander leaves. Serve immediately.
Nutrients (3):
Calories- 92

Fat- 1 g

Carbs- 17 g

Fiber- 2 g

Protein- 4 g
You can get more details about the recipe from BBC Good Food.
Sample 2: Kidney Bean Curry (4)
Below is a gluten-free recipe from BBC Good Food to consider in your lymphocytic colitis diet plan (4):
Ingredients (4):
400 g can of kidney beans in water

1 tbsp. vegetable oil

1 small pack coriander, stalks finely chopped, leaves roughly shredded

400 g can of chopped tomatoes

Cooked basmati rice, to serve 1 onion, finely chopped

2 garlic cloves, finely chopped

Thumb-sized piece of ginger, peeled and finely chopped

1 tsp. ground cumin

2 tsp. garam masala

1 tsp. ground paprika
Preparation (4):
Heat the oil in a large frying pan over low-medium heat. Add the onion and a pinch of salt, then cook slowly, occasionally stirring, until the onion softens or starts to color. Add the ginger, garlic, and coriander stalks and cook for 2 minutes, until fragrant.

Add the spices and cook for another minute, during which everything should smell aromatic. Tip in the chopped tomatoes and kidney beans in their water, and bring to a boil.

Turn down the heat and simmer for 15 minutes until the curry is thick. Season to taste, then serve with the basmati rice and coriander leaves.
Nutrients (4):
Calories- 282

Fat- 8 g

Carbs- 33 g

Fiber- 14 g

Protein- 13 g
Reasons why BetterMe is a safe bet: a wide range of calorie-blasting workouts, finger-licking recipes, 24/7 support, challenges that'll keep you on your best game, and that just scratches the surface! Start using our app and watch the magic happen.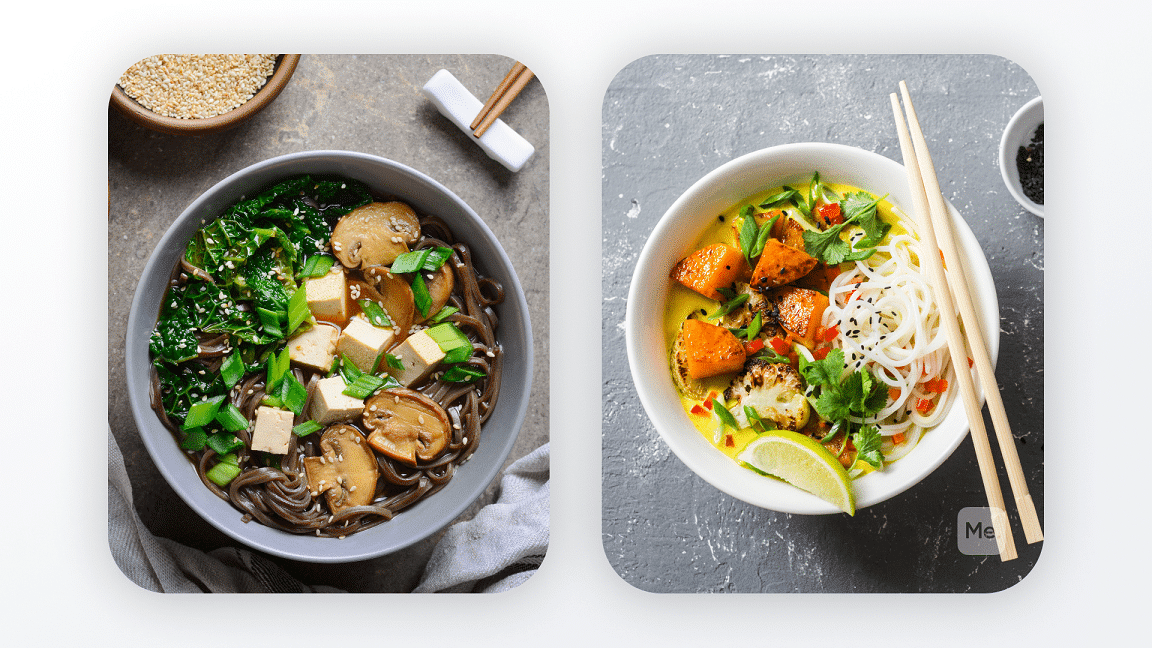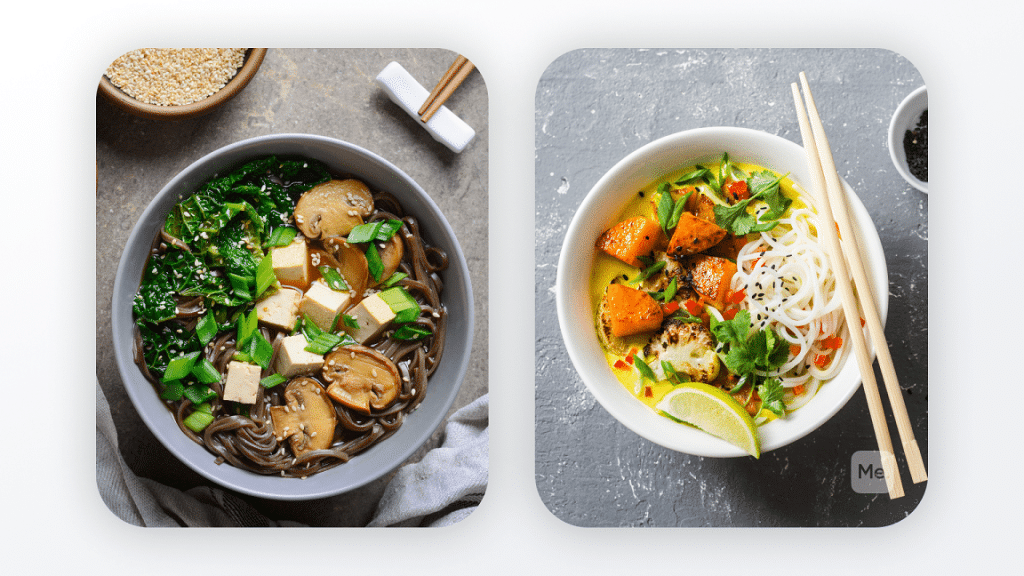 Sample 3: Thai-Style Tofu And Butternut Squash Curry (7)
Another gluten-free recipe that works best for all dietary restrictions is this Thai-Style Tofu and Butternut Squash Curry recipe. It is dairy-free, gluten-free, vegan, and vegetarian friendly. Here is an overview of the recipe, but for more details, visit the website Eat This, Not That (7).
Ingredients (7):
1 tbsp. vegetable oil

4 green onions, white and light green parts sliced separately

3 tbsp. fresh ginger, minced

Butternut squash cubes, 1 package ( about 3⁄4–1 ounce or 375–500 g)

1 can coconut milk ( about 14 ounces or 430 ml)

2 tbsp. fresh lime juice, 

11/2 tbsp. Asian fish sauce or gluten-free tamari

1 tbsp. Thai red curry paste

2 tsp. sugar

1 package (14 oz or 440 g) firm tofu, drained, cut into 3⁄4-inch pieces

2 cups (2 oz or 60 g) chard leaves, chopped

Brown jasmine rice 

1/3 cup (1⁄2 oz or 15 g) fresh basil, sliced
Preparation (7):
Warm the oil in a heavy medium pot over medium-low heat. Add the white part of the green onions and the ginger, stir for about 2 minutes or until fragrant. Add the squash and stir for a minute to heat. Add the coconut milk, lime juice, curry paste, 3/4 cup of water, fish sauce, and sugar and bring to a simmer. Stir in the tofu. Cover partially and let the mixture simmer until the squash is tender, or 20 minutes. Add the chard and cook until wilted, for about 2 minutes.

Fluff the rice with a fork and divide among 4 warmed bowls. Spoon the curry over. Sprinkle the basil and the green part of the green onions and serve right away.
Nutrients (7):
Calories- 480

Fat- 36 g

Sugar- 8 g
The Bottom Line
Lymphocytic colitis is a form of microscopic colitis identified by excessive inflammatory cells or lymphocytes in the colon's tissues. It is mainly characterized by diarrhea but may be accompanied by other symptoms like fatigue, joint pain, and abdominal cramping.
Although diet does not cause the condition, experts note that it can help manage the symptoms. They suggest making several dietary changes, such as eliminating irritating foods, caffeine, artificial sweeteners, alcohol, and possibly dairy and gluten products.
Additionally, they recommend adding low-fat, low-fiber, gluten-free, dairy-free, and easily digested foods to your lymphocytic colitis diet. However, talk to your doctor and dietitian before making such dietary changes.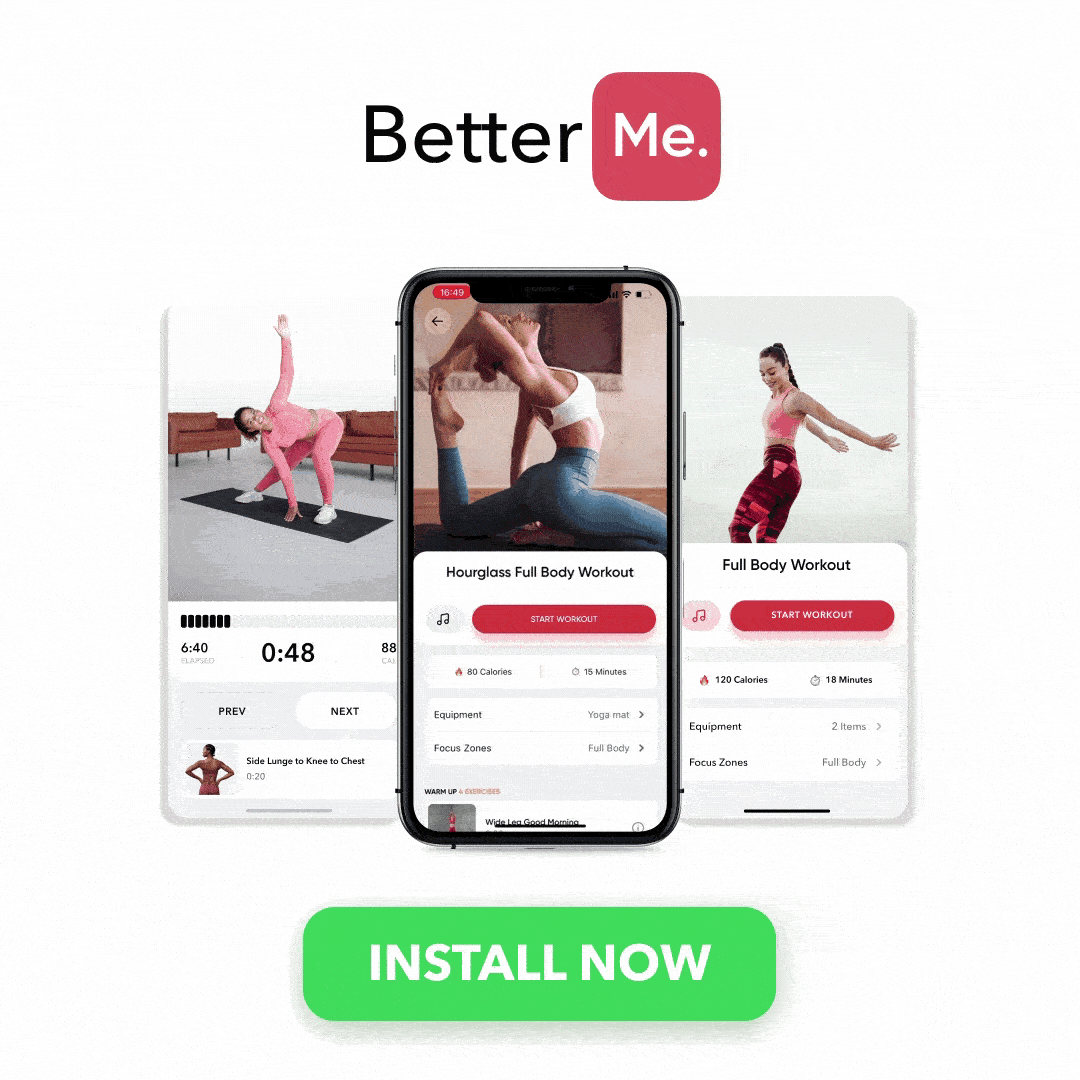 DISCLAIMER:
This article is intended for general informational purposes only and does not address individual circumstances. It is not a substitute for professional advice or help and should not be relied on to make decisions of any kind. Any action you take upon the information presented in this article is strictly at your own risk and responsibility!