Candida is not a new term to many, especially women. This yeast is responsible for fungal infections – a condition said to affect about 75 percent of women at least once in their lives. That said, this fungus does not only affect the reproductive tract. According to some, an overgrowth of this fungus within the body can lead to many undesirable symptoms that affect not only your physical health but also your mental health.
In a bid to curb this growth, some experts are pushing for people to try a candida diet (aka the candida cleanse) to bring fungi levels down to a normal amount. But is this diet necessary or as good as some say it is?
In today's article we are going to take a look into the recommended candida diet food list, snacks you can eat, list some simple recipes that you can try out, and state any downsides (if any) of this new eating plan.
What Is Candida?
Before answering the question 'what can you eat on candida diet?', we must first understand what candida is and how it can affect your body.
As stated above, candida is a type of yeast that causes the fungal infection candidiasis. However, this is not all that it is/does. Being the most common type of fungus in and on the surface of the human body, it is often found in other areas of the body, namely mouth, throat, skin, digestive tract, toenails, esophagus, rectum and of course the vagina.
For the most part, this fungus is generally harmless and continues to live on and in us without need for any fuss. However, if an overgrowth is triggered or if it enters into the bloodstream or internal organs like the kidney, heart, or brain – it can quickly result in an infection (6, 12, 16).
An important point to note is that all candida infections are not one and the same. As seen above they can affect different parts of the body and thus have different symptoms and medical names. These candidiasis include
Thrush/Oropharyngeal Candidiasis – Affects the mouth and throat. It is most common in newborns, the elderly, and people with weakened immune systems i.e diabetes and cancer patients. Symptoms are often centered in the mouth and throat often presenting as white or yellow patches, red or sore mouth/throat, and pain when swallowing

Genital yeast infection – Often found in women but has been known to affect men too.

Cutaneous candidiasis – Often develops in the folds of the skin. Can cause hair loss if it occurs on the scalp

Candidiasis of the nails – The nail often separates from the nail bed and it can discolor to either white or yellow. You may also experience pain, redness, pus and swelling.

Invasive Candidiasis – Also known as Candidemia, it is probably the worst of all the types and it occurs when this yeast fungus enters the bloodstream, often through medical devices. Once in the blood, it can travel to your  heart, brain, blood, eyes, and bones, becoming life-threatening. Its symptoms are usually uncontrollable fever and chills. If left untreated for long, it can lead to septic shock and eventually death (

17

).
Candida overgrowth symptoms have also been reported to include chronic fatigue, nausea, UTIs, joint pain as well as gastrointestinal issues like bloating, constipation and diarrhea (8, 4, 15, 5).
Read More: Benefits Of Turnip Greens: Reasons You Should Be Eating These Healthy Vegetables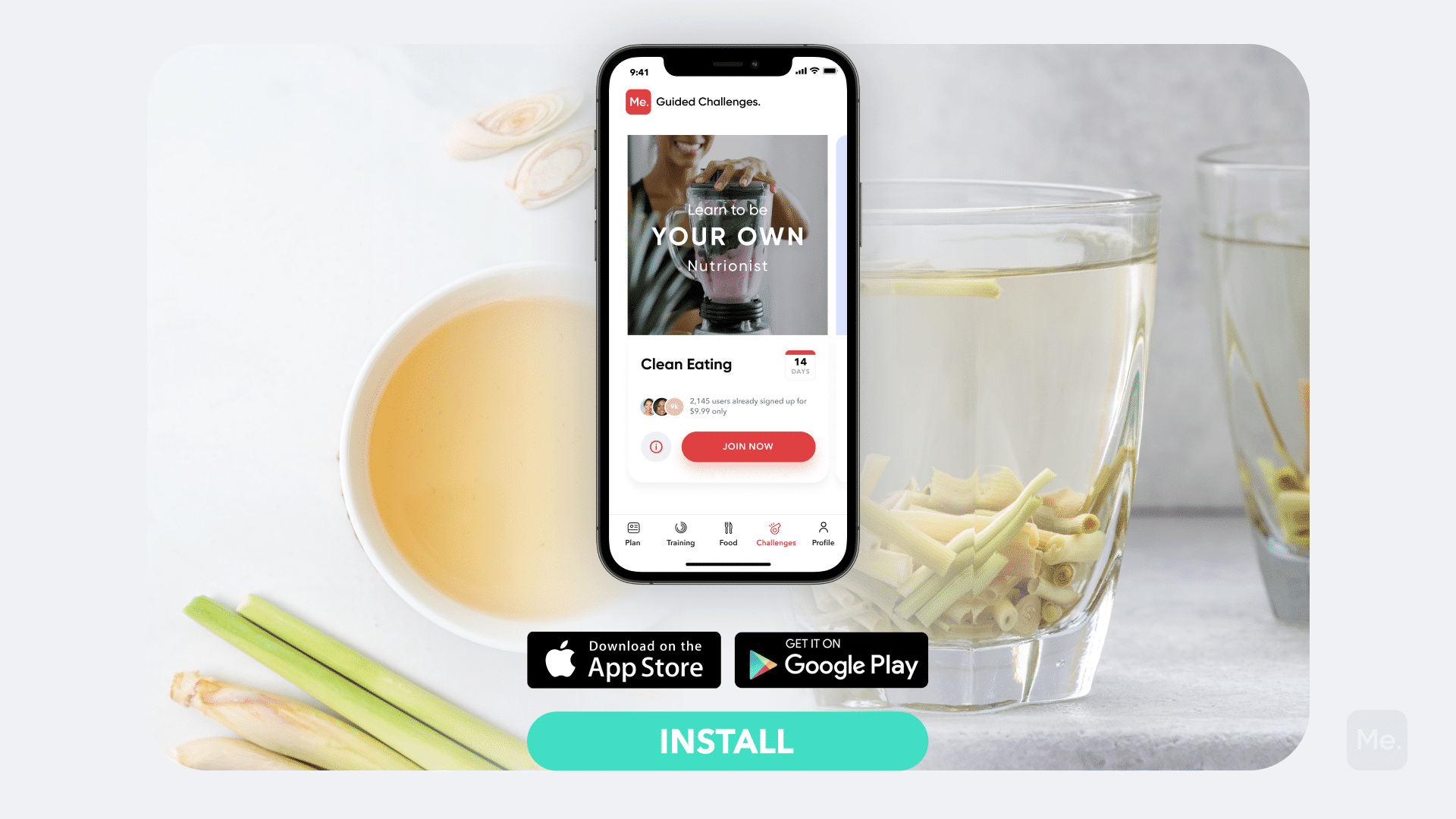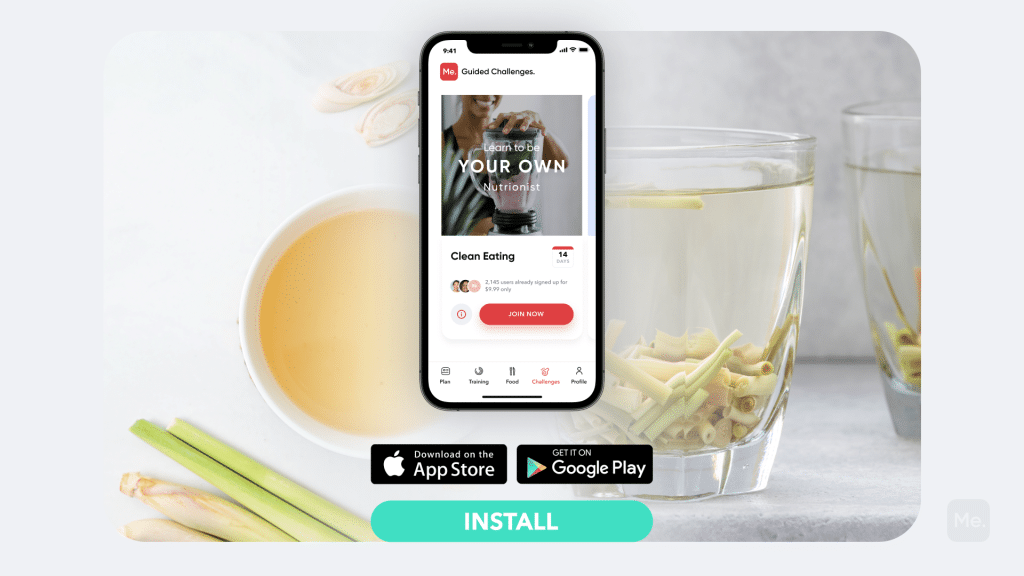 What Is A Candida Cleanse?
Also known as a candida cleanse diet, proponents of this meal plan claim that this is a diet to help your body stave off a yeast overgrowth, thus preventing an infection and the associated undesirable symptoms, especially fatigue. However, it is important to note that these claims are not supported by scientific evidence. If you do have a candida infection, you absolutely require medical attention and will likely be prescribed antifungal medication.
According to proponents, to get started on the diet for candida you must remove the following foods/food products from your diet:
Sugar – Because a very high sugar intake may theoretically worsen this yeast infection in people with a weak immune system. High glucose (but not fructose) concentrations in a test tube have been found to promote candida growth (21).
Carbohydrates – A small study published in 1999 in The American Journal of Clinical Nutrition stated that a higher refined carb intake may lead to intestinal candida growth in certain people with higher oral candida counts. However this was only a small subset of the study population and no relationship between refined carb intake and candida counts was found in most of the subjects (19). Plus it should be noted that increased candida counts in oral or stool samples does not equal increased risk of infection. This diet for candida encourages its followers to get rid of all white and processed carbs from their meal plan.
Dairy –

Because it has been theorized that lactose may promote candida growth by

lowering the pH in the mouth

.

Alcohol – Alcohol said to hurt the good bacteria in your gut, cause inflammation and negatively affect intestinal permeability (26).
Gluten

– Proponents of the diet claim that this plant protein can damage your intestinal lining and increase intestinal inflammation. However, there is no evidence that this occurs in people who do not have celiac disease or gluten sensitivity.

Other foods that you are encouraged to limit include root and starchy vegetables, legumes, caffeine, mushrooms, and high-mercury fish as well as foods with artificial ingredients, high mold content, preservatives and pesticides.
If you struggle to even flirt with the idea of giving up your favorite foods or working out till your legs give way – BetterMe app is here to breathe a fresh perspective into the way you view the weight loss process! Check out the app and experience the fun side of fitness and dieting with BetterMe!
Recommended Candida Diet Food List
If you are looking to try out this meal plan, here is a simple list of the food you can add to your next grocery shopping list:
| Fruits (low sugar) | Gluten free grains | Healthy Fats | Nuts & Seeds |
| --- | --- | --- | --- |
| Lemons | Quinoa | Avocados | Walnuts |
| Strawberries | Millet | Eggs | Chia seeds |
| Limes | Brown rice | Black olives | Almonds |
| Blackberries | Sorghum | Green olives | Sunflower seeds |
| Kiwi | Oatmeal | Sesame oil | Cashews |
| Raspberries | Wild rice | Coconut oil | Pumpkin seeds |
| Watermelon | Bran | Olive oil | Pecans |
| Grapefruit | Buckwheat | | Brazil nuts |
| Herbs & Spices | Non-Starchy Veg | Protein | Dairy |
| --- | --- | --- | --- |
| Ginger | Asparagus | Chicken | Butter |
| Cinnamon | Zucchini | Turkey | Ghee |
| Turmeric | Celery | Salmon | Plain yogurt |
| Garlic | Eggplants | Eggs | |
| Cumin | Cucumbers | Sardines | |
| Black pepper | Bean sprouts | Lobster | |
| Rosemary | Onions | Crabs | |
| Thyme | Tomatoes | Shellfish | |
| Cilantro | Mushrooms | | |
| Basil | Radishes | | |
| | Peas | | |
| | Peppers | | |
| | Okra | | |
| | String beans | | |
| | Rutabaga | | |
| | Squash | | |
| | Artichokes | | |
| Condiments | Sweeteners (sugar free) | Caffeine Free Drinks | Leafy greens & Cruciferous vegetables |
| --- | --- | --- | --- |
| Apple cider vinegar | Stevia | Bone broth | Kale |
| Coconut aminos | Monk fruit sweetener | Water | Swiss chard |
| Kimchi | Dark chocolate | Herbal teas | Spinach |
| | | Plant-based milk | Turnips |
| | | | Cabbage |
| | | | Broccoli |
| | | | Collard greens |
| | | | Cauliflower |
| | | | Micro & Beet greens |
| | | | Lettuce & other salad greens |
Read More: What Foods Cause Acne? Food To Avoid When Creating An Anti-Acne Diet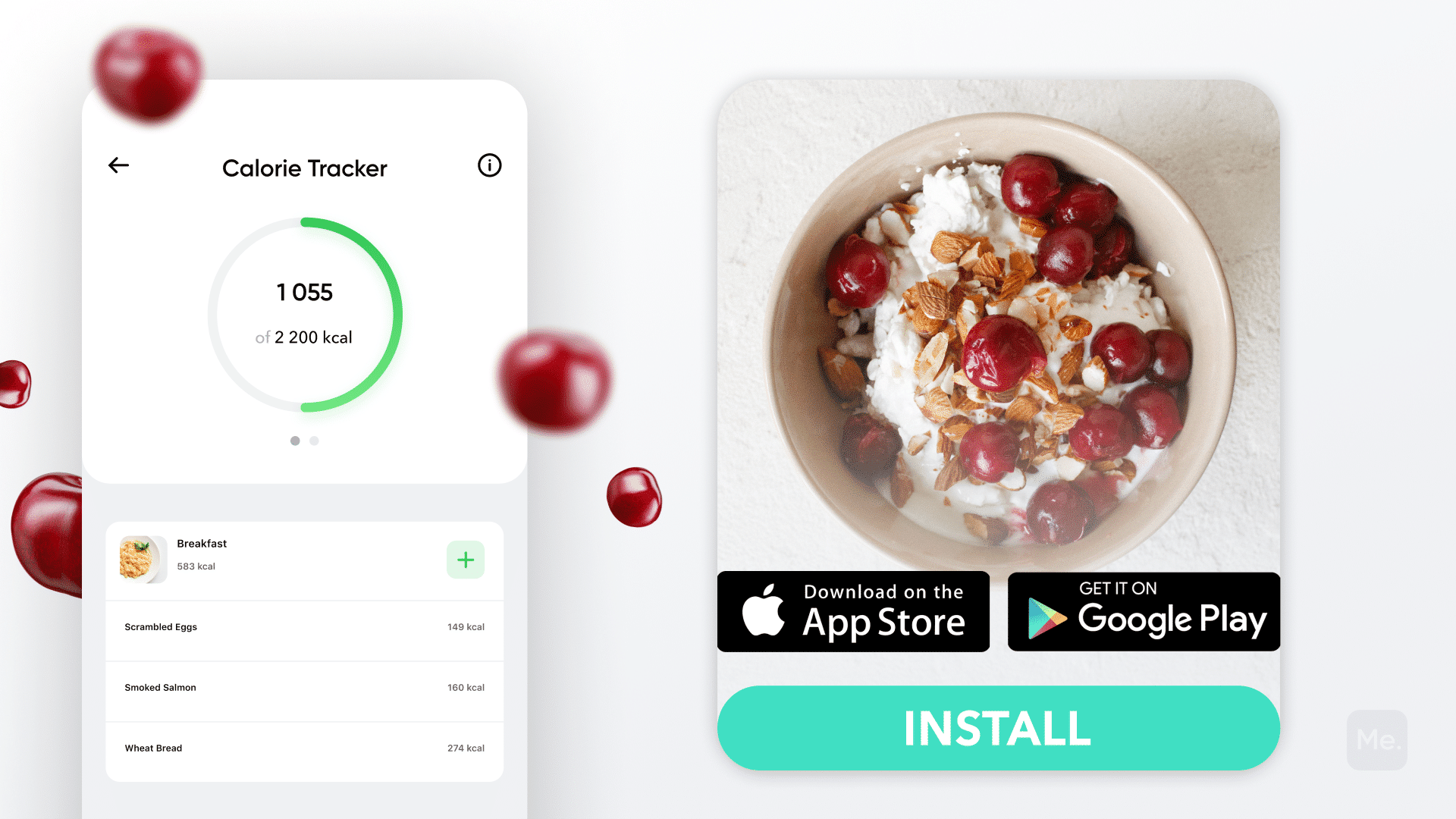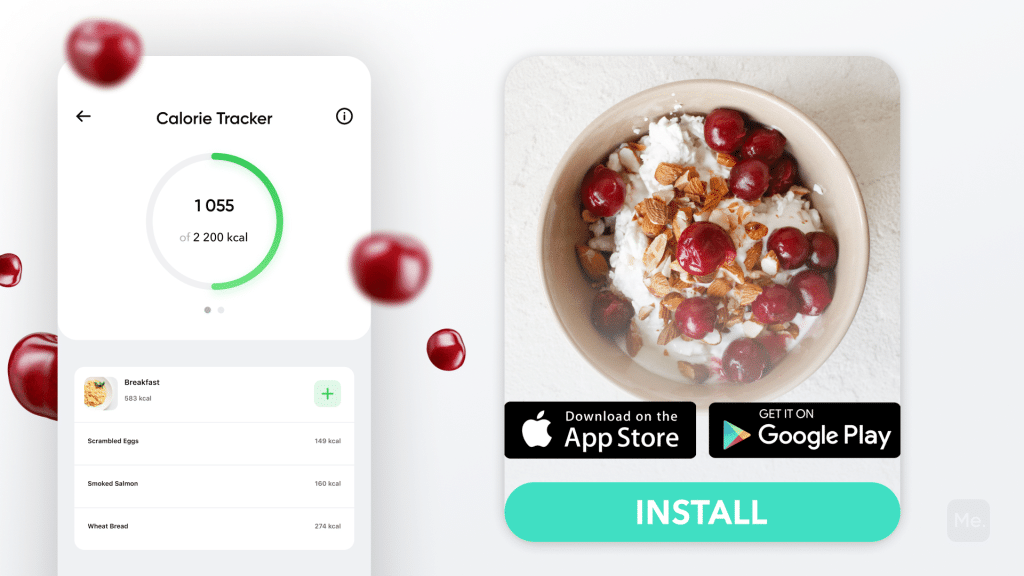 Candida Cleanse Diet Recipes To Get You Started
If you are unsure how to go about making a recipe for candida with your new groceries, here are some simple breakfast, lunch, dinner meal recipes to make.
Breakfast
Option 1 – Coconut pancakes
1/4 cup coconut flour

3 large eggs

2 tbsp olive oil

2 tbsp stevia

1 tsp baking powder

1 tsp vanilla extract

1/8 tsp fine sea salt
This makes 6 small pancakes
Calories for 1 pancake: 96. Fats: 7 g. Protein: 3 g. Carbs: 3 g.
Get Directions from Detoxinista (9).
Option 2 – Apple Oatmeal Porridge
1.5 cups unsweetened almond milk

1.5 cups water

1 cup steel-cut oats

A pinch of salt

1/2 cup chopped apple

3/4 tsp cinnamon

1 tbsp maple syrup

2 slices turkey bacon
This makes 3 servings
Calories for 1 serving: 275. Fats: 7 g. Protein: 19 g. Carbs: 42 g.
Get directions from Feminine Health Club (1)
Option 3 – Egg, Avocado, Veggie Hash
200 g baby turnips

1/2 cup diced red bell pepper

1/2 small red onion

120 g diced zucchini

1 tbsp olive oil

1/4 tsp salt

1/4 tsp black pepper

85 g chopped bacon

1 minced garlic clove

1 tsp dried oregano

80g cooked chorizo

1 cup roughly chopped kale

6 eggs

1/4 tsp red pepper flakes
This makes 6 servings
Calories for 1 serving: 259. Fats: 19.9 g. Protein: 13.1 g. Carbs: 7.6 g.
Get directions from Real Balanced (18).
Lunch/Dinner Options
Option 1 – Chicken Fajita Bowl
For the chicken:
2 boneless skinless chicken breast

1/4 cup taco seasoning

1 tbsp olive oil

Juice of 1 lemon

1 red onion

1 sliced red bell pepper

1 sliced green bell pepper

1 sliced yellow bell pepper
For the base
2 cups cooked brown rice

1 can black beans (382 g)

1 batch guacamole

sour cream

cilantro

salsa
These ingredients make 6 servings
Calories for 1 serving: 405. Fats: 1 g. Protein: 39 g. Carbs: 34 g.
Get directions from The Modern Proper (7).
Option 2 – Buckwheat and Black Kale With Brussels Sprouts Salad
3 minced medium onions

3 minced garlic cloves

1 tbsp olive oil

3 cups buckwheat

Salt

Pepper

6 cups water

1 bunch black kale, blanched and finely chopped

2 parsnips, diced and blanched

1 tbsp whipped cream

1 tbsp chopped parsley

1 sliced and sautéed small red onion

12 large shiitake mushrooms, quartered and sautéed

12 brussels sprouts, quartered and roasted
This makes 8 servings
Calories for 1 serving: 328. Fats: 5 g. Protein: 13 g. Carbs: 66 g.
Get directions from Cooking New York Times (3)
Option 3 – Cauliflower Soup
2 tbsp olive oil

1 roughly chopped onion

1 roughly chopped medium-large apple

5 roughly chopped garlic cloves

1.5 tbsp roughly chopped fresh ginger

1 chopped medium head cauliflower

2.5 cups veggie broth

2 tsp yellow curry powder

1 tsp coriander

1/4 tsp turmeric

3/4 tsp salt

3/4 cup canned coconut milk

1 tbsp lime juice
This makes 3 servings
Calories for 1 serving: 329. Fats: 22 g. Protein: 6.8 g. Carbs: 32.4 g.
Get directions from Feasting At Home (10).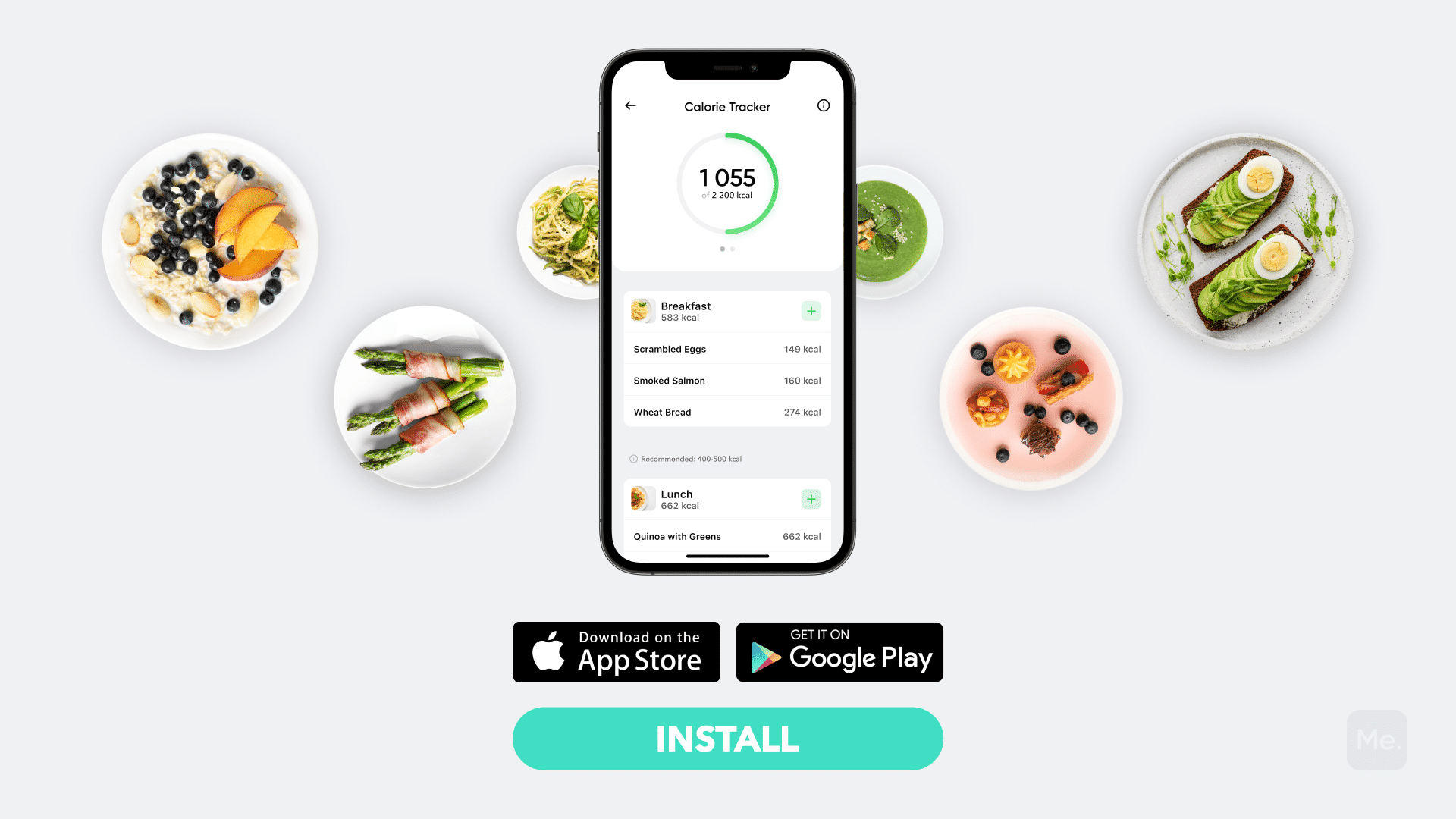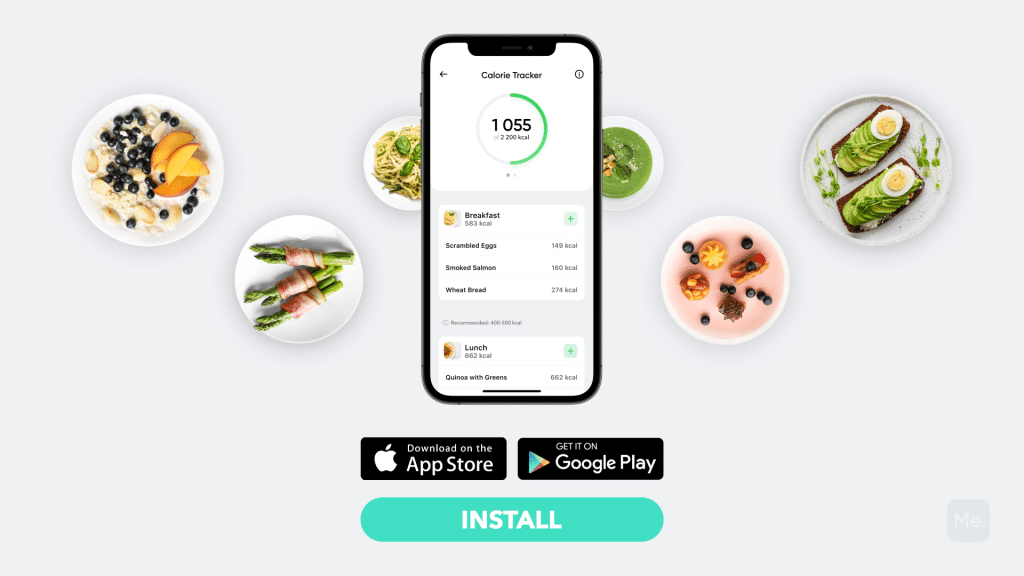 Option 4 – Burger Fish Patties
1.5 pounds skinless center-cut salmon fillets

1/2 cup mayonnaise

2 tbsp soy sauce

2 tbsp fish sauce

1 tbsp Sriracha)

4 minced garlic cloves

1 tbsp minced fresh ginger

Zest of 1 lime

Juice of 1/2 lime

1 small finely diced red onion

½ cup finely chopped fresh cilantro

¼ cup finely chopped fresh mint

3 green chopped onions

1 tsp salt

1/2 tsp pepper

2 tbsp white sesame seeds

1.5 cups breadcrumbs

2 tbsp black sesame seeds
This make 6 patties
Calories for 1 patty: 404. Fats: 25 g. Protein: 27 g. Carbs: 18 g.
Get directions from The Forked Spoon (23)
Option 5 – Chicken Meatballs
For the meatballs
1 and 1/3 lb ground chicken

1 large egg

2 tbsp gochujang

1 tbsp reduced-sodium soy sauce

¾ cup plain breadcrumbs

3 scallions thinly sliced

1 tsp Kosher salt
For the glaze
1/4 cup reduced-sodium soy sauce

2 tbsp gochujang

2 tbsp brown sugar or honey

1 tsp rice vinegar

1 tsp sesame oil
This makes 5 servings
Calories for 1 serving: 301. Fats: 12 g. Protein: 26 g. Carbs: 22 g.
Get directions from Well Seasoned Studio (13).
Ps. Any snacks for candida diet should be made from the approved food list.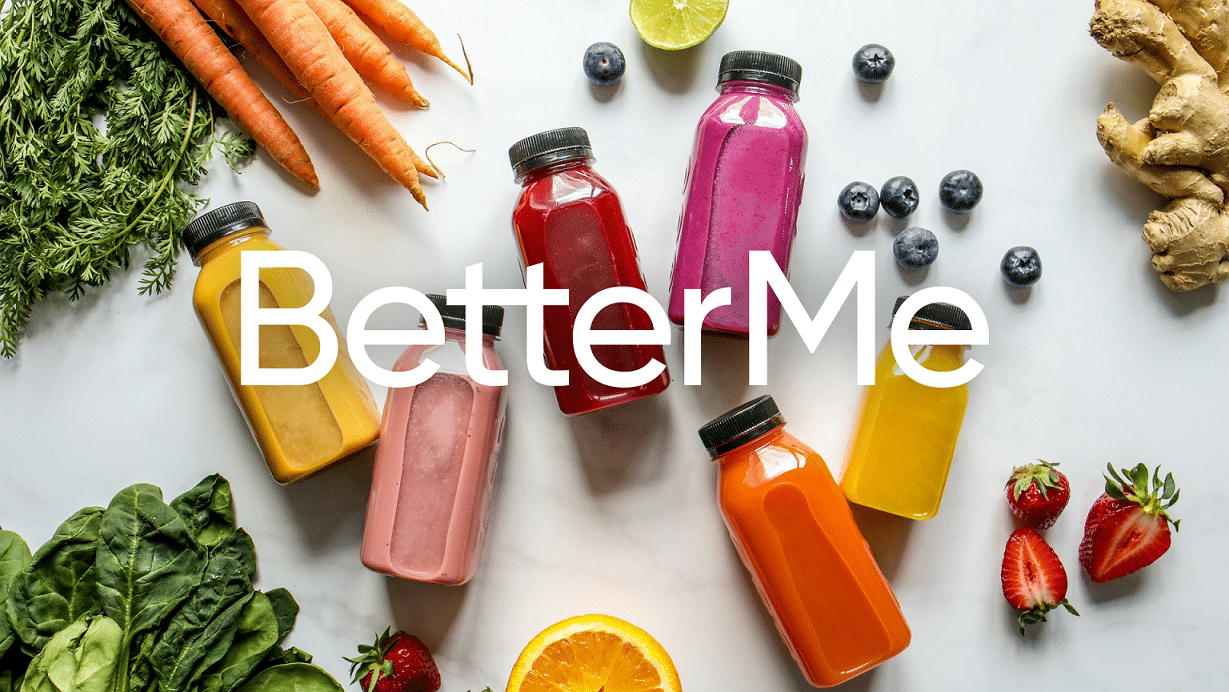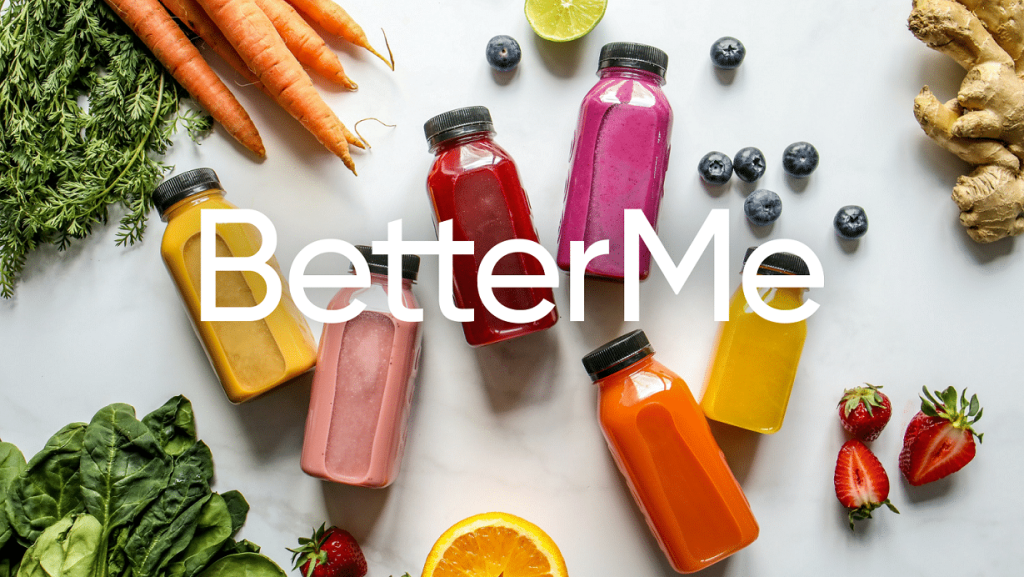 FAQs
Are Carrots Ok On Candida Diet?
Yes, but only in moderation. This is because on one hand carrots are considered non-starchy vegetables (22) which are acceptable on the candida cleanse diet food list, but on the other hand they are root vegetables which are discouraged on this meal plan.
Can You Eat Rice On Candida Diet?
This depends on the type of rice in question. White rice is not only white, but it is also a refined carbohydrate – things that are highly discouraged of the candida cleanse. However, if you choose to go for either black, wild, or brown rice, then this is okay. Black, brown, and white rice are all naturally gluten-free whole grains.
Can You Eat Eggs On An Anti Candida Diet?
Yes, you can. Eggs are a source of healthy fats and lean protein, all which are highly encouraged on the candida cleanse meal plan.
What Are The Downsides Of The Candida Cleanse Diet?
If you believe the claims, this diet seems perfect for anyone with candida overgrowth – and as we can all see, most of the foods on the candida cleanse diet food list are quite healthy. Limiting refined carbohydrates and alcohol and eating more fruits and vegetables is often recommended for better health and weight loss. One major problem, however, is that the diet is quite restrictive. Avoiding gluten can be very burdensome, and if you are not gluten intolerant, it seems extreme. Plus some of the other foods it requires you to avoid, such as legumes and starchy vegetables, are actually quite healthy foods.
However, the greatest downside of this diet is that there isn't nearly enough research done on it to help prove if it truly works or not. What's worse is that the research currently available is controversial and contradictory. Some studies claim that eliminating the above mentioned food will help fight the fungus, while others state that the inclusion of them does the same (19, 24, 20).
So far, more research is still needed to establish exactly if this diet (or which components of it) can work for you or not, so we would ask you to take every information you hear about it with a grain of salt.
GAPS Diet For Candida Could It Work?
According to Medical News Today, the GAPS diet is a meal plan that is based on the belief that eliminating certain foods, such as grains and sugars, can help people treat certain physical and mental health conditions.
GAPS – which stands for gut and psychology syndrome – states that our gut health is directly linked to our physical and mental health and thus everything we eat translates. Like the candida diet, the GAPS meal plan eliminates sugar, artificial sweeteners, and syrups, alcohol, starchy vegetables, processed and packaged foods, milk and caffeine.
However, GAPS is extremely strict – even more so that the candida cleanse. GAPS not only prohibits acceptable candida cleanse food list foods like whole grains, but it also has a schedule that dieters must follow. This schedule can last anywhere between a few week to a whole year
But can GAPS work for candida? Probably not. This diet is mostly used to try and help patients suffering from psychological and behavioral conditions such as autism, depression, ADHD, dyslexia, bipolar disorder, schizophrenia, epilepsy, and more. It has not yet been fully researched and there are some major concerns due to its highly restrictive nature.
With that said, this diet may help improve your gut health. Some animal and human studies have shown that aspects of this meal plan (such as eliminating artificial sweeteners, increasing fruit and vegetable intake, and enjoying fermented foods) can introduce good bacteria to your gut, possibly prevent the growth of harmful gut bacteria, and may even help balance your existing gut bacteria (2, 14, 11).
The Bottom Line: Can The Candida Diet Help Fight Yeast?
Because the research on this specific diet is so little and conflicting, it is impossible to give a proper science backed answer. That said, this doesn't mean that you shouldn't make use of this candida diet food list. Whether or not you are trying to fight against an existing or recurring yeast infection or not, all the foods in this list are great healthy foods that can benefit anyone.
Healthy foods, as we all know, do more than just help with weight loss or fight against a specific illness. Use the list above to try and improve your overall nutrition. Use the above mentioned recipe for candida diet to ensure that you eat at least one balanced meal a day.
You can also take aspects of this diet and leave others. For example, limiting refined carbohydrates and alcohol while eating more fruits, vegetables, whole grains, lean proteins and healthy fats is good advice for anyone. On the other hand, you don't need to avoid gluten, legumes, dairy, or starchy vegetables unless you have an intolerance, such as celiac disease or lactose intolerance.
Whether the meal plan will prevent candida overgrowth in your body or not, at least you will have made great strides in improving the quality of your meals and taken the first and most important step towards better health and quality of life.
To control or treat candida overgrowth, please speak to your doctor and get proper medication.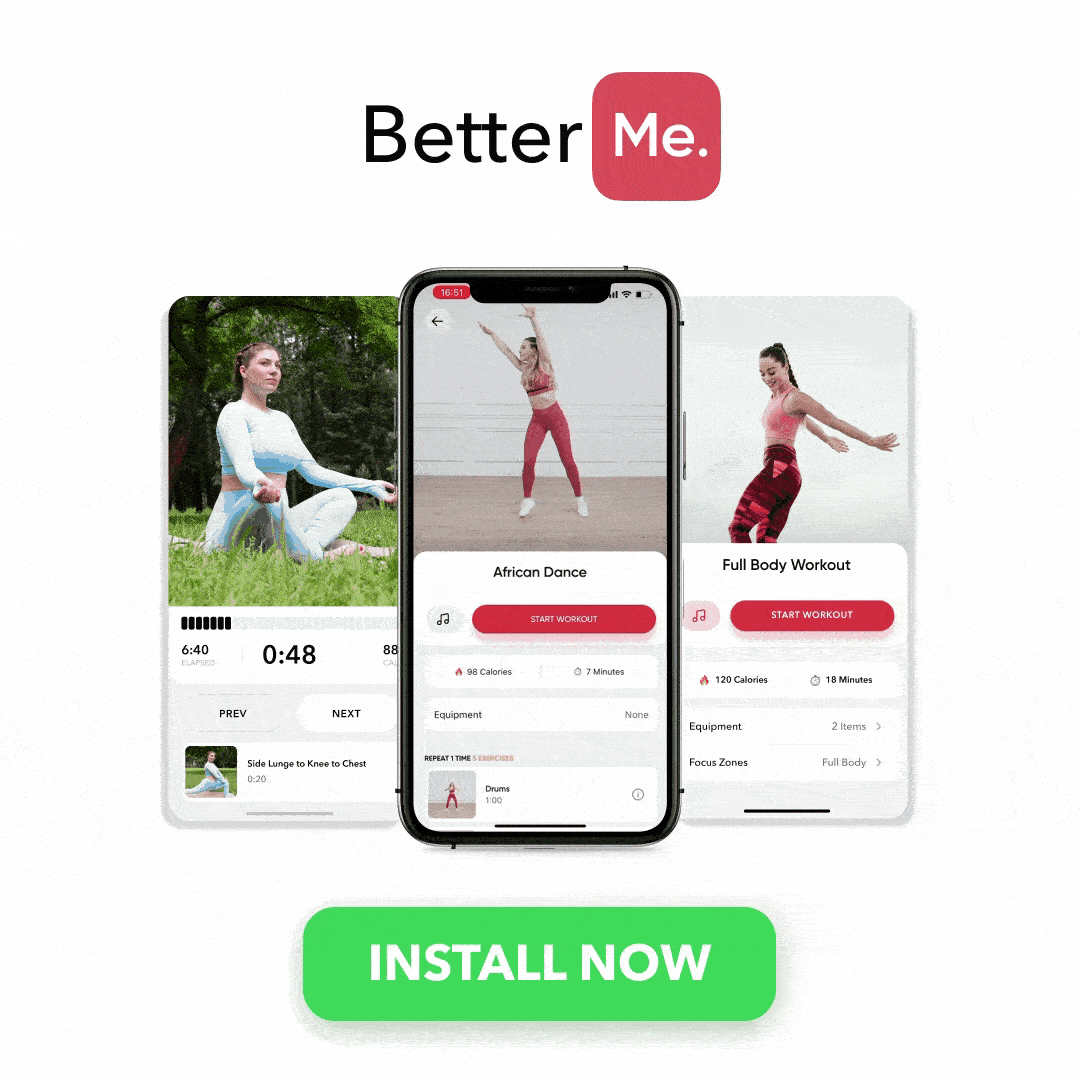 DISCLAIMER:
This article is intended for general informational purposes only and does not address individual circumstances. It is not a substitute for professional advice or help and should not be relied on to make decisions of any kind. Any action you take upon the information presented in this article is strictly at your own risk and responsibility!