High blood pressure is one of the primary health threats in most countries. If you leave it uncontrolled, it will raise your risk of other conditions like stroke and heart disease. But there is good news. Research shows several ways you may be able to lower your blood pressure without using medication, or along with medication for an added benefit. One of them involves good nutrition. Here we will discuss the foods you should eat to lower your blood pressure. Also provided are recipe ideas to include in a high blood pressure diet menu.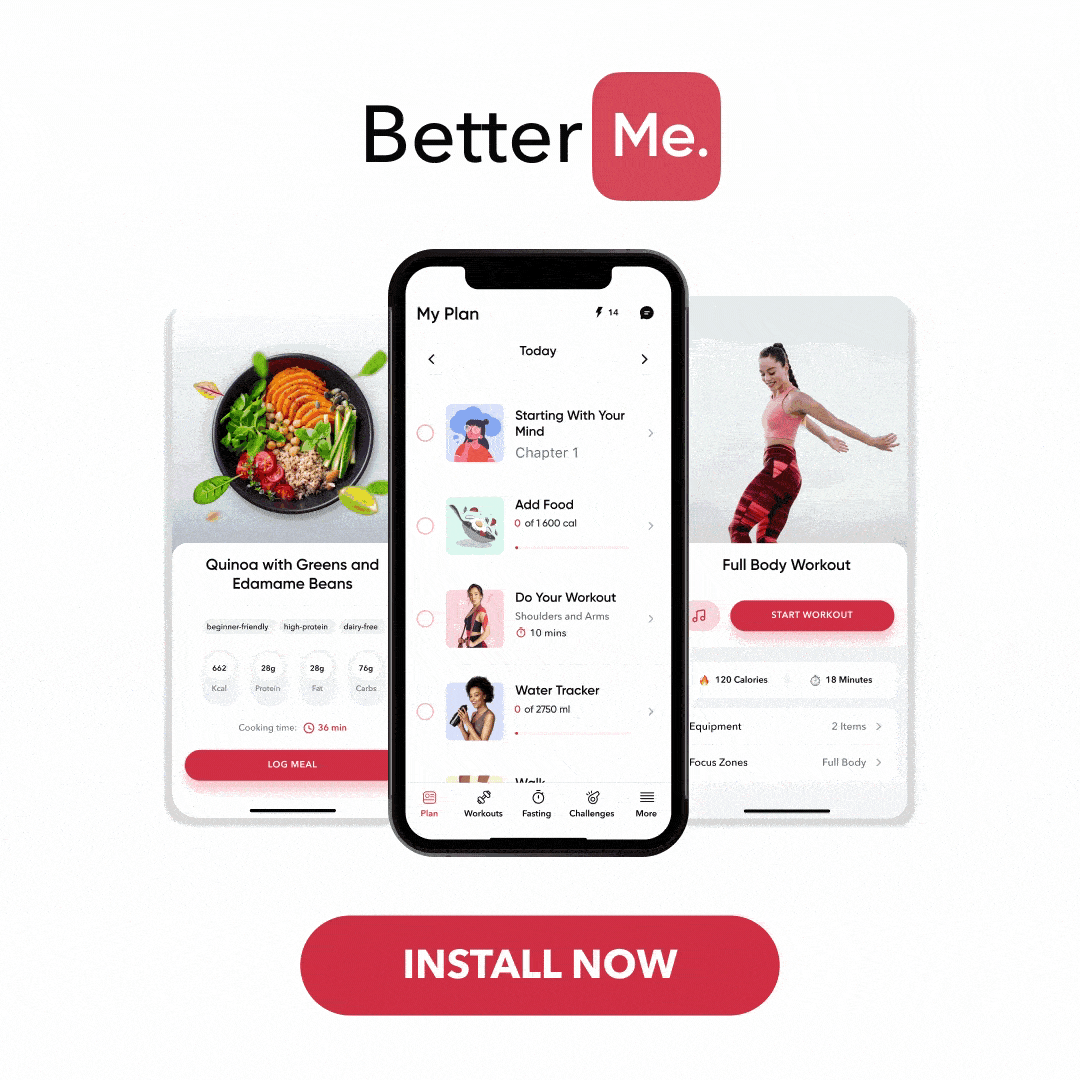 What Is High Blood Pressure?
Your heart pumps blood around your body. As the blood travels throughout the body, it delivers oxygen to various body organs. Unfortunately, there are sometimes hiccups that make it harder for the heart to pump blood. For instance, this may happen when your arteries become too narrow.
This leads to high blood pressure, which, if not treated, can lead to several life-threatening health problems. Typically, there are two sides to a blood pressure measurement. These are the systolic pressure and the diastolic pressure.
The systolic pressure is the top number on a blood pressure reading. It signifies the blood pressure when your heart contracts (8). On the other hand, diastolic pressure is the lower number that represents the blood pressure when your heart rests between beats (4).
The normal blood pressure reading is 120/80 mm Hg. The systolic pressure is 120 mm Hg, and the diastolic pressure is 80 mm Hg (8).
Read More: Candida Cleanse Diet Food List: Will This Diet Help Fight Yeast Infection?
Diet And High Blood Pressure
Several studies show that dietary modifications are one lifestyle modification strategy that can prevent hypertension (4). Substantial evidence shows that several dietary changes that could prevent hypertension or lower blood pressure are (4):
Following a DASH diet or a Mediterranean diet.

Consuming less saturated fat and total fat.

Consuming more potassium-rich foods. 

Limiting the amount of sodium in the diet.

Limiting alcohol consumption.

Losing weight if you are overweight or obese.
Additionally, other proposed dietary changes are speculated to lower blood pressure and prevent hypertension, for instance, consuming more magnesium and fiber. Experts state that the current evidence doesn't support these in isolation (4). However, eating more magnesium and fiber may be a natural consequence of some of the other dietary changes listed above.
Food To Lower Blood Pressure
Research shows that consuming certain foods can help to significantly reduce high blood pressure both immediately and in the long run (5). Scientific evidence shows that the following foods can help reduce high blood pressure (5):
Strawberries and blueberries contain antioxidants called anthocyanins which may reduce the risk of high blood pressure. There are numerous ways to enjoy these berries, including adding them to oatmeal or your smoothies.
Bananas are rich in potassium, which can help reduce hypertension by reducing sodium effects and tension in the blood vessels' walls (4).
Evidence shows that beets have high inorganic nitrate levels that can help to reduce high blood pressure by causing vasodilation, which means making the blood vessels relax. You can use beets to prepare beet juice or eat them whole in salads or as a side dish, all of which can help reduce blood pressure (5).
Reasons why BetterMe is a safe bet: a wide range of calorie-blasting workouts, finger-licking recipes, 24/7 support, challenges that'll keep you on your best game, and that just scratches the surface! Start using our app and watch the magic happen.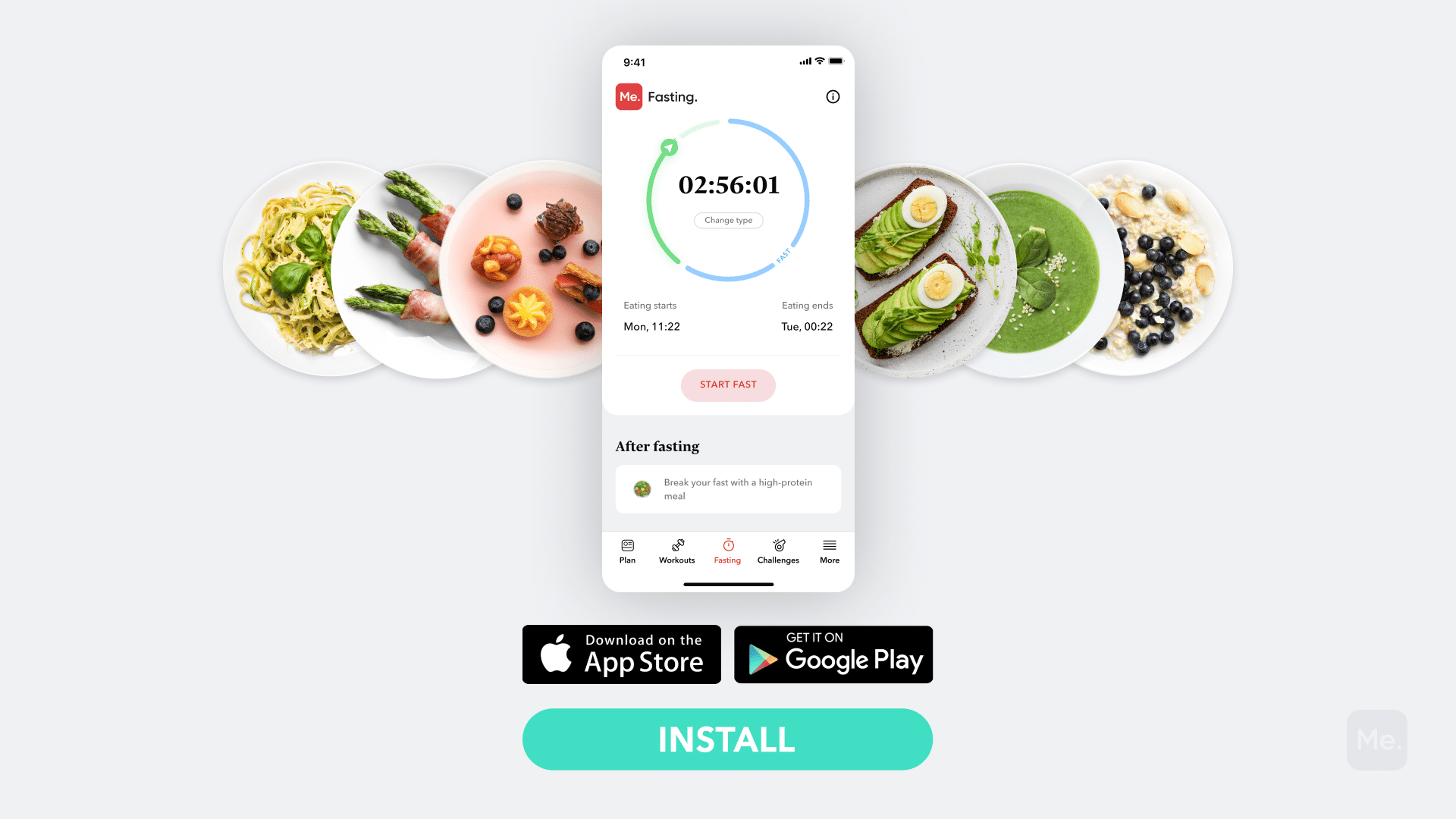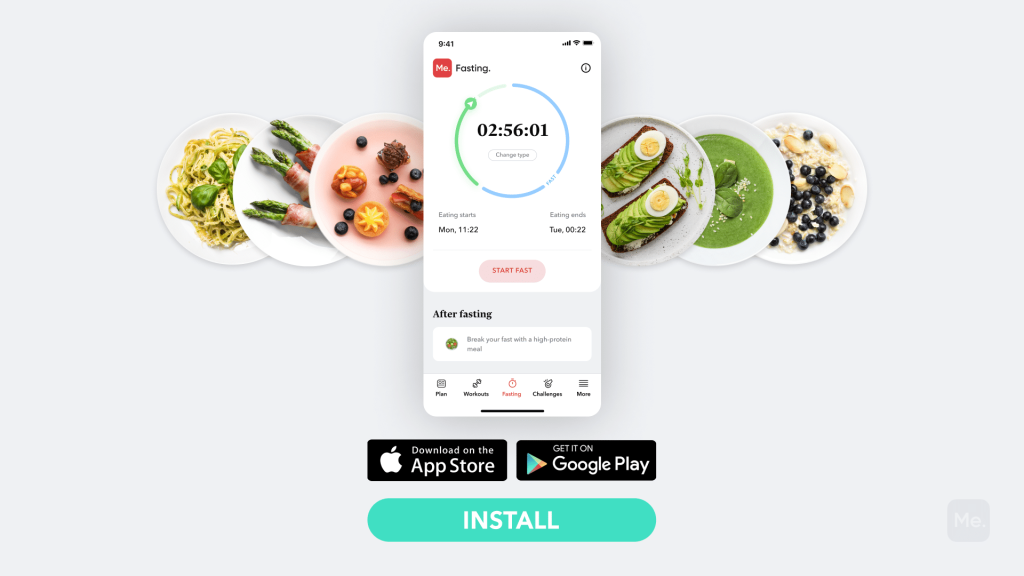 Kiwis are rich in vitamin C, which was found in a meta-analysis of several studies to significantly improve blood pressure in individuals who were supplemented with an average of 500 mg of the vitamin daily for an average of eight weeks. You can consume kiwis as snacks or add them to your smoothies.
Watermelon contains an amino acid called citrulline, which may help to manage high blood pressure. It helps the body produce nitric acid which can  relax blood vessels and encourage flexibility in the blood vessels. Consequently, blood may flow easier, lowering blood pressure (5).
Leafy green vegetables like kale and collard greens contain nitrates that may help manage blood pressure. Researchers suggest that consuming more nitrate-rich vegetables might help to reduce hypertension for up to 24 hours.
Garlic has natural antifungal and antibiotic properties. It contains allicin, an ingredient linked to numerous health benefits. It is thought to increase nitric oxide production in the body, dilating and relaxing blood vessels and thereby reducing blood pressure. Some studies have found garlic to be effective at reducing blood pressure in individuals with hypertension.
Oats contain beta-glucan, a type of soluble fiber which has been linked to reduced cholesterol levels and systolic and diastolic blood pressure.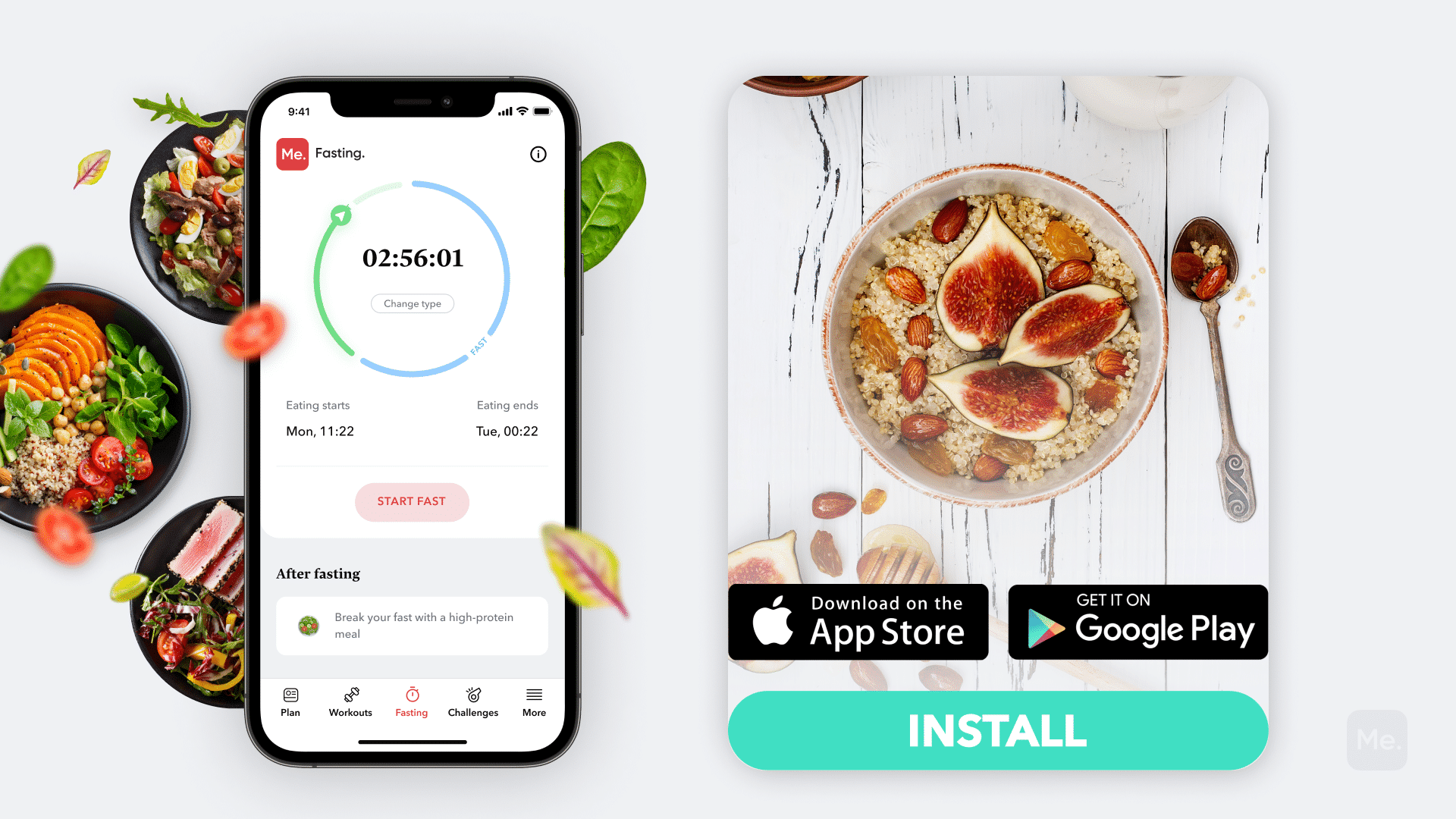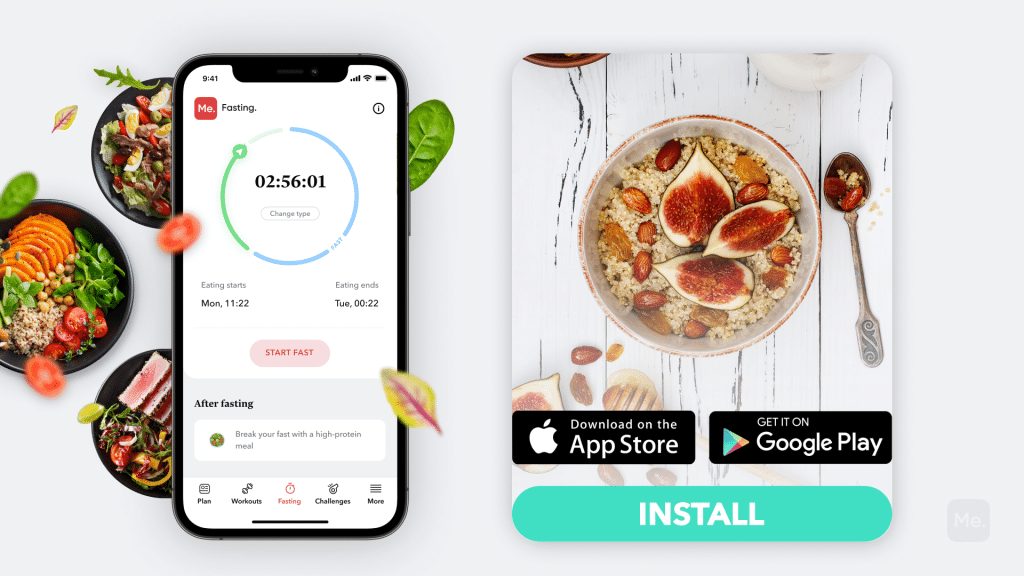 Lentils are a staple in most households due to their high nutritional value. They are mainly loved for their high protein and fiber contents. One study in rats found that a diet rich in  lentils and other pulses like peas, beans, and chickpeas helped reduce cholesterol and blood pressure levels, with lentils in particular having an impact on blood pressure.
Pistachios are among the healthiest nuts in the world. They contain a compound that is thought to reduce the tightness in the blood vessels which then reduces blood pressure, especially during times of stress. In addition, these nuts are versatile and can be consumed plain, in salads, or blended into pestos (5).
Evidence shows that natural yogurt can reduce the risk of hypertension in women (5). One study found that women who consumed five or more servings of yogurt weekly had a 20% reduction in the risk of being diagnosed with hypertension. Experts suggest consuming unsweetened yogurts such as Greek and natural yogurt (5).
Read More: Wild Foods Diet: Foods To Eat And Avoid And Its Impact On Weight Loss
Hypertension/High Blood Pressure Diet Menu
Most studies suggest that the best diet for high blood pressure is the DASH diet. Dash stands for Dietary Approaches to Stop Hypertension. It is a healthy eating plan that includes foods rich in potassium, calcium, and magnesium (3). These foods include leafy green vegetables, fruits, healthy fats, lean proteins, beans, and whole grains (3).
This diet also includes low-fat dairy products, poultry, fish, and nuts but limits the consumption of saturated fats such as red and processed meats and full-fat dairy products (3). Finally, it is worth noting that the DASH diet provides daily and weekly nutritional goals.
These goals restrict you to a specific number of servings depending on your calorie needs. Below is an overview of the recommended servings from each food group for an individual following a 2000 calorie a day DASH diet (3):
Vegetables- 4 to 5 servings daily
An example of one serving of vegetables can include:
1 cup raw leafy green vegetables.

1/2 cup cut-up raw or cooked vegetables.

1/2 cup vegetable juice.
Lean Meats, Poultry and Fish- six 1-ounce servings or fewer daily
One serving of these foods is equivalent to 1 ounce of cooked meat, fish or poultry, or 1 egg.
Fruits- 4 to 5 servings a day
A serving example includes one medium fruit, 1/2 cup fresh, canned or frozen fruit, or 1/2 cup fruit juice (3).
Grains- 6 to 8 servings a day
A one-serving example includes 1 ounce of dry cereal, one slice of bread, or 1/2 cup cooked cereal, rice or pasta.
Nuts, Seeds and Legumes- 4 to 5 servings weekly
One serving includes 1/3 cup of nuts, 2 tablespoons of seeds, 2 tablespoons of peanut butter, or 1/2 cup of cooked legumes (peas dried or beans) (3).
Fat-Free or Low-Fat Dairy Products- 2 to 3 servings a day
An example of one serving from these food groups can contain 1 cup milk or yogurt or 1 1/2 ounces of cheese.
Fats and Oils- 2 to 3 servings daily
One serving can include 1 teaspoon of vegetable oil, 1 teaspoon of soft margarine, 1 tablespoon of mayonnaise or 2 tablespoons of salad dressing (3).
Sweets and Added Sugars- 5 servings or less a week
One serving is equivalent to 1 tablespoon of sugar, jam or jelly, 1/2 cup of sorbet, or 1 cup of lemonade.
It would be best to talk to your nutritionist to understand better the servings that match your daily calorie needs. With that said, here are a few DASH diet recipes to consider for individuals with hypertension:
Recipe 1 (Breakfast): Crunchy Oat Clusters With Peach & Yogurt (2)
The following breakfast recipe is loaded with nutritious ingredients that elevate the traditional oats recipe. The clusters with peach and yogurt pair beautifully with oats, making this dish an ultimate breakfast dish. The recipe is as follows (2):
Ingredients (2):
50g (about 7) soft ready-to-eat dried apricots (Crazy Jack organic were used in this recipe because they are sulfur-free)

200 g porridge oats

3 large eggs, whites only

½ tbsp. rapeseed oil

25 g flaked almonds

1 tbsp. cinnamon

25 g desiccated coconut

1 tbsp. vanilla extract

25 g pumpkin seeds

3 x 120 g pots bio yogurt

3 peaches, to serve
Preparation (2):
Heat the oven to 180C/160C fan/gas 4 and line a large baking tray with baking parchment.

Add the apricots, oil, and egg whites into a bowl, then blitz with a hand blender until smooth. Stir in the vanilla, oats, and cinnamon, then fold through the almonds, desiccated coconut, and pumpkin seeds.

Pinch clusters of the mixture to create texture in the granola, then scatter over the baking tray in a single layer. Bake for 15 minutes, then toss (turn the larger pieces) and bake for 10 minutes until golden and crunchy.

Cool the granola on the tray, then pack it into a large airtight container or jar. If you follow the Healthy Diet Plan from BBC Good Food, serve two portions over three days. Be sure to fill the base of each bowl with yogurt topping with a sliced half peach.
Nutrition (2):
Calories- 298

Total fat- 12 g

Carbs- 30 g

Fiber- 7 g

Protein- 14 g
BetterMe app will provide you with a host of fat-frying fitness routines that'll scare the extra pounds away and turn your body into a masterpiece! Get your life moving in the right direction with BetterMe!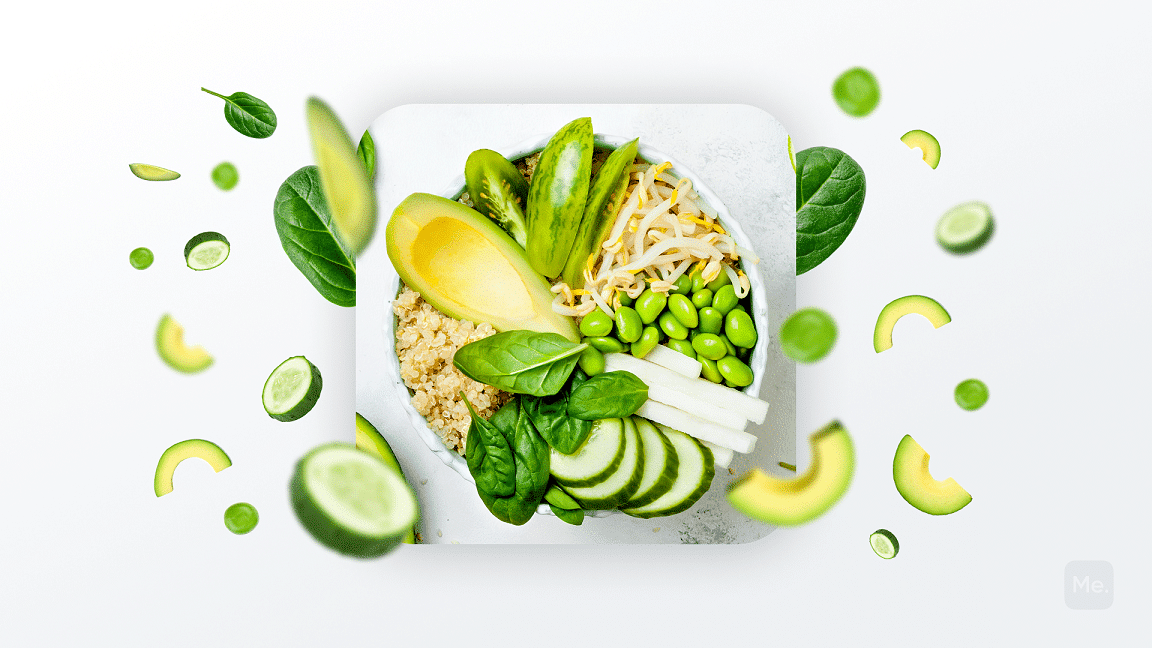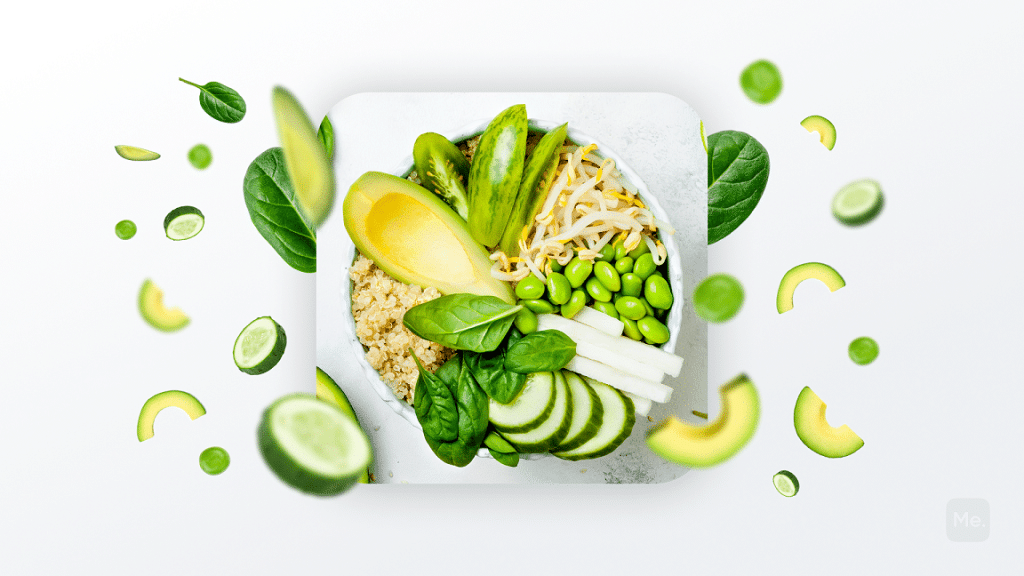 Recipe 2: Pasta with Pumpkin Sauce (7)
This pasta recipe is easy to make thanks to the convenience of the ingredients it utilizes. The addition of Parmesan cheese and parsley flakes brightens up this simple dish's look and flavors, making it a convenient lunch dish. For more details about the recipe, check it out from Mayo Clinic (7).
Ingredients (7):
2 cups whole-wheat bow tie pasta

8 ounces fresh mushrooms, sliced

1 can (15 ounces) pumpkin

1 medium onion, chopped

1 cup low-sodium chicken or vegetable broth

2 tsp. olive oil

4 cloves garlic, minced

1/4 cup grated Parmesan cheese

1/2 tsp. rubbed sage

1/4 tsp. ground black pepper

1/8 tsp. salt

1 tbsp. dried parsley flakes (or 3 tbsp. chopped fresh parsley)
Preparation (7):
Start by cooking pasta according to the package directions.

Elsewhere, place a large skillet over medium heat. Add the onion, olive oil, garlic and mushrooms and cook for 10 minutes or until the onions are soft.

Add the pumpkin, broth, salt, sage, and pepper. Reduce the heat and simmer for about 8 minutes.

Drain and add to the pumpkin sauce when the pasta is finished cooking. Stir to combine.

Sprinkle with the Parmesan cheese and parsley before serving.
Nutrition (7):
Calories- 197

Total fat- 5 g

Carbs- 29 g

Fiber- 5 g

Protein- 9 g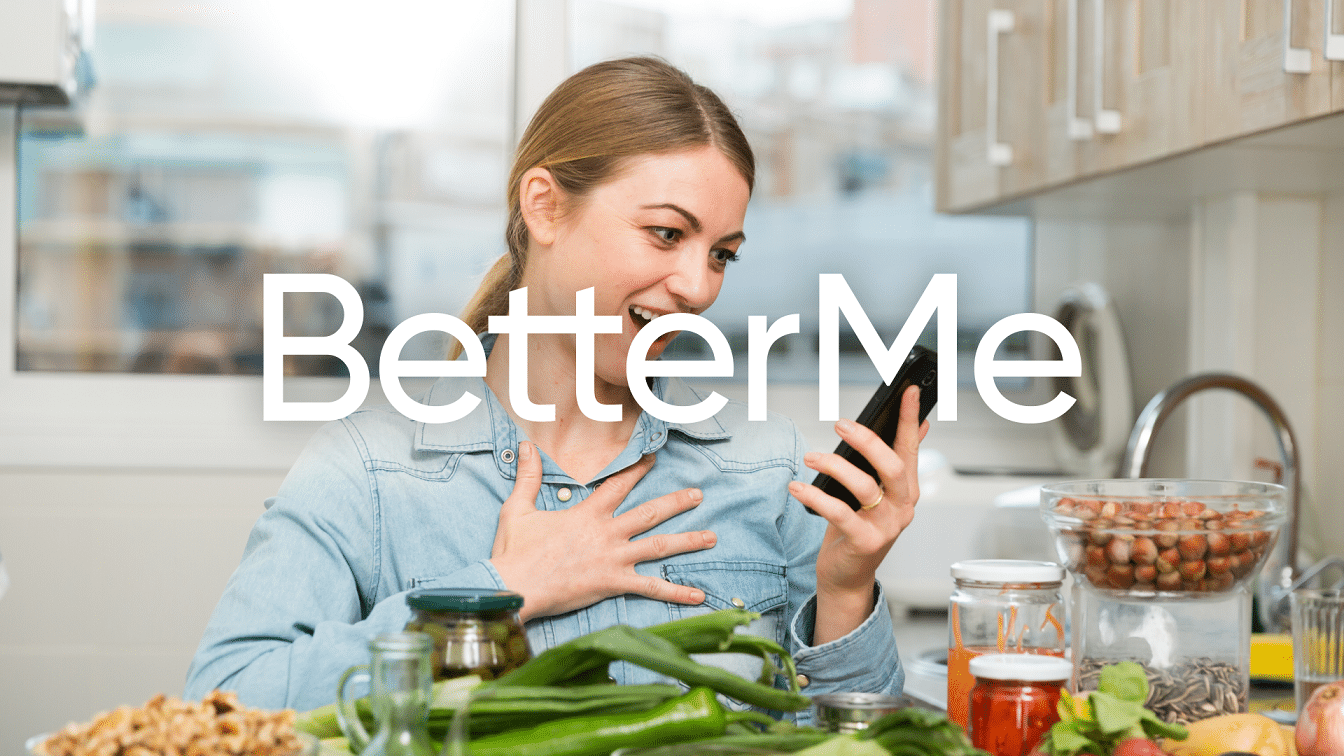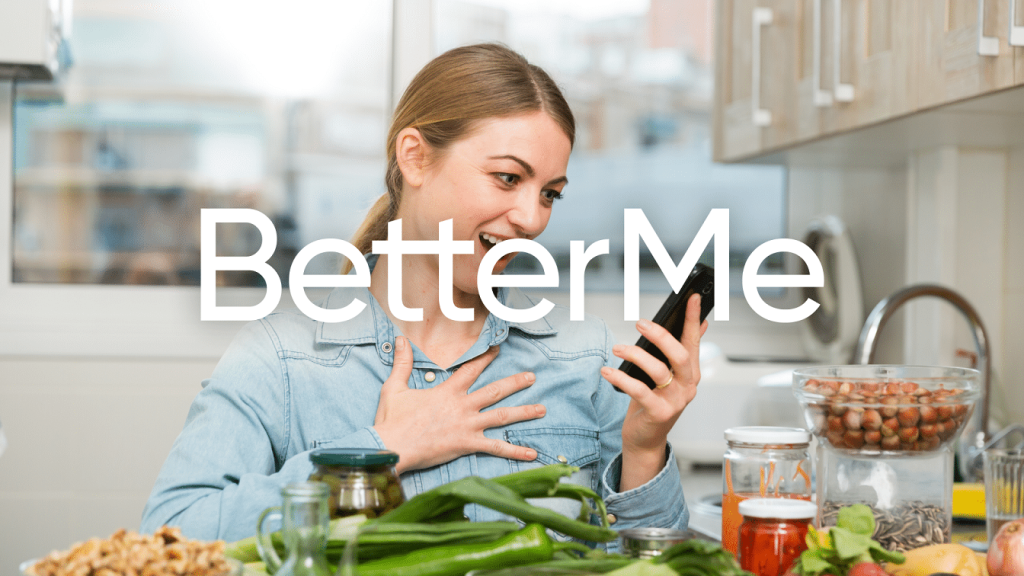 Recipe 3: Mexican-Style Bean Soup With Shredded Chicken & Lime (6)
Black beans, lime, and red pepper come together magically in this healthy shredded chicken recipe. So, try out this recipe when you have leftover chicken breast and are craving healthy soup. The recipe is obtained from BBC Good Food and is as follows (6):
Ingredients (6):
2 tsp. rapeseed oil

400 g can black beans

1 large onion, finely chopped

1 cooked skinless chicken breast, about 125 g, shredded

1 red pepper, cut into chunks

400 g can chopped tomatoes

2 garlic cloves, chopped

2 tsp. mild chili powder

A handful of chopped coriander

1 tsp. ground cumin

1 tsp. ground coriander

1 lime, juiced

1 tsp. vegetable bouillon powder

½ red chili, deseeded and finely chopped (optional)
Preparation (6):
Heat the oil in a medium pan, add the onion and pepper, and fry. Make sure you are frequently stirring for 10 minutes. Add the spices and garlic, then tip in the tomatoes and beans with their liquid, half a can of water and the bouillon powder. Simmer while covered for 15 minutes.

Meanwhile, tip the chicken into a bowl, add the lime juice, coriander, and a little chili, then toss well. Ladle the soup into two bowls, top with the chicken and serve.
Nutrition (6):
Calories- 378

Total fat- 8 g

Carbs- 36 g

Fiber- 12 g

Protein- 32 g
Recipe 4: Berries Marinated In Balsamic Vinegar (1)
You do not have to be great at baking to prepare a delicious and healthy dessert. So, close your night by celebrating with a healthy dessert made of fruits. Below is a recipe to try from Mayo Clinic (1):
Ingredients (1):
1/2 cup sliced strawberries

1/2 cup raspberries

1/2 cup blueberries

1/4 cup balsamic vinegar

2 tbsp. brown sugar

1 tsp. vanilla extract

2 shortbread biscuits
Preparation (1):
Take a small bowl and whisk the brown sugar, balsamic vinegar, and vanilla.

Take another bowl and add the blueberries, strawberries, and raspberries. Pour the balsamic vinegar mixture over the berries. Let it marinate for 10 to 15 minutes. Drain the marinade.

Refrigerate or serve immediately. To serve, divide the berries into 2 serving dishes. Place the shortbread biscuit on the side of the bowl.
Nutrition (1):
Calories- 176

Total fat- 4 g

Carbs- 33 g

Fiber- 4 g

Protein- 2 g
The Bottom Line
High blood pressure is a potentially dangerous health condition that increases your risk of heart disease and stroke. Luckily, there are some things you can do to lower your blood pressure naturally.
One of them is eating right. The DASH diet is specifically designed to help lower blood pressure. You can also consume specific foods that may help lower blood pressure, such as oats, berries, natural yogurt, leafy green vegetables, lentils, kiwis, bananas, and watermelons. These are the foods you need to include in a high blood pressure diet menu. Before making any major changes to your diet, it would be best to talk to your doctor and dietitian.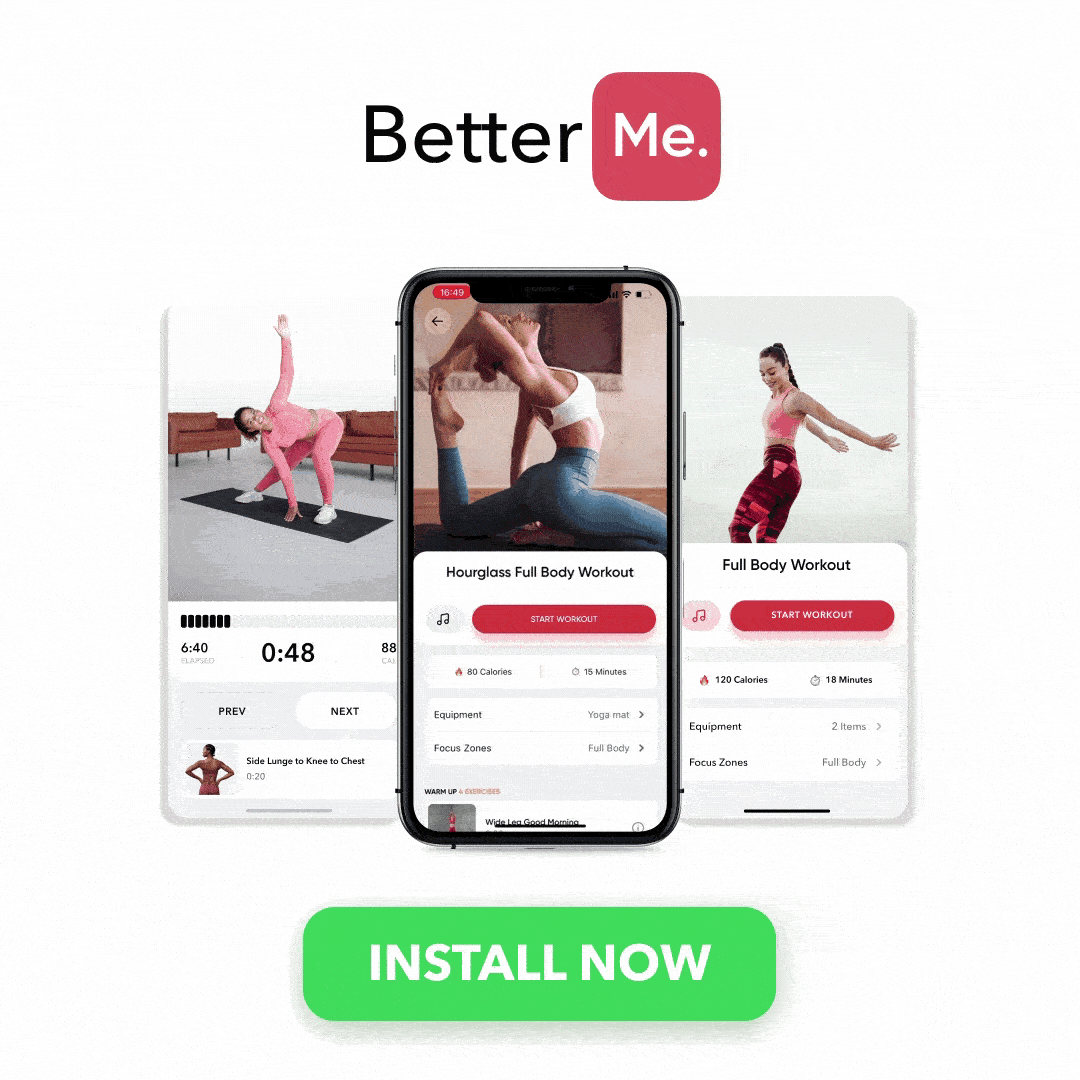 DISCLAIMER:
This article is intended for general informational purposes only and does not address individual circumstances. It is not a substitute for professional advice or help and should not be relied on to make decisions of any kind. Any action you take upon the information presented in this article is strictly at your own risk and responsibility!