For many people, a low carb diet is just a fun thing to try. It can help you reach your goals to look great in that new dress, or for a birthday party, or maybe so they can lose those ten pounds that they gained during vacation. That said, a low carb diet for PCOS patients can be the saving grace between frustrating and unexplained weight gain and a happy healthy weight.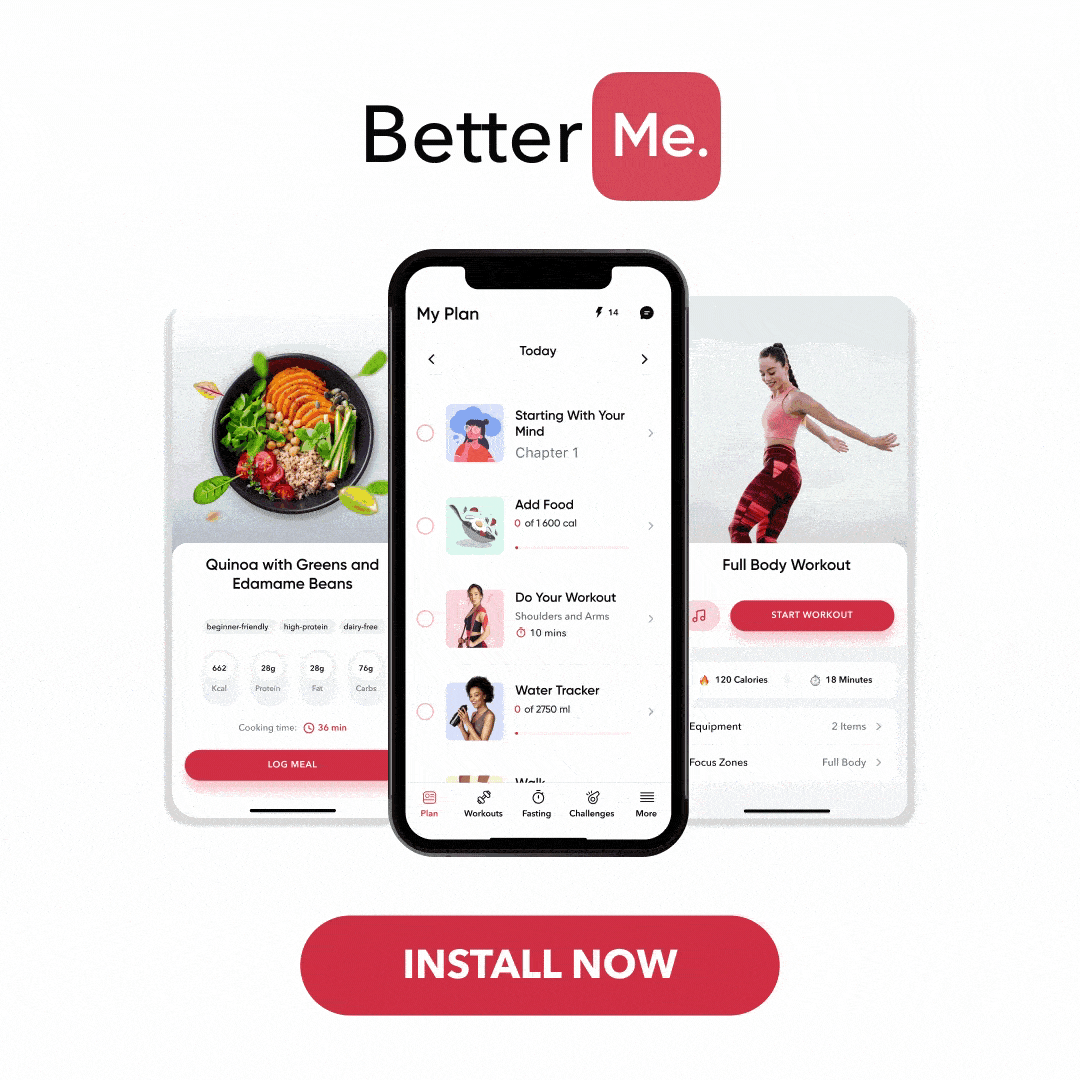 While not all women suffering from this hormonal imbalance disease end up becoming overweight, most of them do and this is where a low carb diet for PCOS weight loss comes in handy. In this article, not only are we going to show you why low carb diet for PCOS is the best meal plan option for you, but we will also give simple examples to help you make your personalized meal plan.
Is Low Carb Diet Best For PCOS?
Yes, it is. For women dealing with this endocrine condition better known as polycystic ovary syndrome, a low carbohydrate diet is often recommended to them. But in a world full of different diets for weight loss and better health, why is low carb diet so good for weight loss? What sets this specific type of meal plan apart from all the rest?
Here are some reasons why
It Can Lead To Weight Loss And Help With Insulin Resistance
While not all women who deal with PCOS end up becoming overweight and obese, a good percentage of them often have to deal with the issue of sudden weight gain. This weight gain is caused by the body's inability to process insulin and use glucose.
Over the years, several studies have show that women with PCOS on low carb diets have not only been able to lose the excess weight, but their insulin sensitivity has gotten better
In 2005, a study was conducted by the

Journal of Nutrition & Metabolism

to find out the effects of a

low-carbohydrate, ketogenic diet

on women with polycystic ovary syndrome. The women in the study were instructed to eat no more than 20 grams of carbs a day for 24 weeks. At the end of the study, researchers found that the women who stuck it out and followed the instructions not only lost weight, but the levels of testosterone and fasting insulin in their bodies also reduced significantly (

7

).

In 2015, the

Journal of Obesity & Weight Loss Therapy

conducted a study to find out how a low carb diet would work on women with PCOS. For a period of 8 weeks 24 overweight and obese women ate a low starch/low dairy diet. At the end of the study period, researchers found that this low-starch/low-dairy diet resulted in weight loss, improved insulin sensitivity and reduced testosterone in women with PCOS (

4

).

In 2019, the

International Journal of Endocrinology

conducted a review of several studies to assess the effect of a low carbohydrate diet on women with polycystic ovary syndrome. After the review they found out that this diet not only helped with the reduction of BMI, and a decrease of levels of total testosterone level, but also with treatment of PCOS with insulin resistance (

8

).
Irregular periods are one of the most common symptoms of this endocrine condition. Luckily, a low carb diet for PCOS can potentially help women have more regular periods. In 2010, The American Journal of Clinical Nutrition, took 96 overweight and obese premenopausal women with PCOS and put them in a study to help the better understand which diet worked best for them.
At the end of the study, the women who ate a low carbohydrate diet noticed a 95% improvement in their menstrual cyclicity as compared to the 63% improvement that was seen in those who ate a macronutrient-matched healthy diet (1).
Read More: Best Diet For PCOS: Here's What You Should Eat To Relieve Your Symptoms
What Percentage Of Carbs For Low Carb Diet PCOS?
While a low carb diet plan for PCOS has been proven to be very effective and beneficial, the  exact amount of how many carbs one should consume in a day does not seem to have a specific answer. The answer changes depending on different sources. For example:
A study published in 2019 only states that women with PCOS could experience the benefits of reducing the amount of carbohydrates they consume on a daily basis. Eating less carbs could improve insulin sensitivity and body mass composition with a preferential decrease in fat mass (

6

).
Due to all these varying and clashing opinions, it is suggested that instead of picking a number and just going with it, please speak to your doctor or dietitian about it. Managing PCOS is not the same for everyone and neither is nutrition. Because healthcare providers understand you and your illness the best, they are the ones best suited to help tailor your low carb diet for weight loss PCOS.
Low Carb Indian Diet For PCOS
If you have ever had Indian food before, then you know how amazingly yummy – and sometimes spicy – it can be. However, despite all the bright colour and utter deliciousness, not all traditional Indian foods are healthy or good for women suffering from PCOS.
According to an article by thespruceeats.com, like any other cuisine, Indian food is what you make of it. With careful planning and navigation, this cuisine can be a low carb diet good for PCOS. Here are some examples of a good low carb day.
If you tend to let yourself off the hook, raise the white flag when things get tougher than you expected, send yourself on an unconscious binge-eating trip – BetterMe app is here to help you leave all of these sabotaging habits in the past!
Meal 1 – Scrambled Eggs
Irrespective of the cuisine, scrambled eggs are a good low carb breakfast option for anyone looking to cut down on their carb intake for the day and lose weight.
Ingredients
1/3 tbsp olive oil, 1/3 chilli pepper, 20 g chopped onion, 2 button mushrooms, 1/3 tsp grated ginger, 5.7 g broccoli florets, 1 medium-sized tomato, 1 large egg, 1/2 tbsp chopped cilantro, Spices – salt, turmeric, chilli powder, and coriander powder to taste
Calories: 123. Fats: 8 g. Protein: 7 g. Carbs: 5 g
Get directions from Spice Cravings (2).
Meal 2 – Chicken And Cauliflower Rice
Chicken is a protein rich food with no carbs and cauliflower rice is basically vegetables with very little carbs. This meal works perfectly as an option for anyone on a low carb diet for PCOS weight loss.
Ingredients
1 tbsp olive oil, 453 g boneless skinless chicken thighs, 1/4cup water, 1 tsp cumin, 1 tsp curry powder, 1/2 tsp onion powder, 1/2 tsp garlic powder, 1/2 tsp ground coriander, 1/2 tsp garam masala, 1/2 tsp salt, 1/4 cup tomato sauce, 1/2 head cauliflower, 1/5 cups frozen green beans
This recipe makes 4 servings
Calories for 1 serving: 207. Fats: 8 g. Protein: 24 g. Carbs: 8 g
Get directions from Sweet Peas and Saffron (3).
Meal 3 – Coconut Berry Smoothie
This smoothie will not only act as your healthy snack for the day, but it is full of healthy fats and protein to help keep you full.
Ingredients
1 cup unsweetened coconut milk, 1/4 cup frozen blueberries, 1/4 cup frozen strawberries, 1 tbsp chia seeds, 1 scoop whey protein powder, 1 tsp MCT oil
Method
Add all ingredients to a blender and blend
Calories: 303. Fats: 13.6 g. Protein: 26.1 g. Carbs: 14.5 g
Read More: Best Foods For PCOS: Eat This To Help Manage Your Condition
Meal 4 – Spinach Soup With Cheese
A simple and delicious low carb vegetarian soup that is perfect for women with PCOS looking to lose weight.
Ingredients
226 g spinach, 1 cup Indian cottage cheese, 1/2 tbsp ghee, 1/2 tsp cumin seeds, 1/2 green chilli pepper, half an onion, 3 garlic cloves, half an inch of ginger, 1/2 a tomato, 1/4 cup of water, 1/2 tsp garam masala, 1/4 tsp turmeric, 1/4 tsp chilli powder, 1/2 tsp coriander powder, 1/2 tsp salt
This recipe makes 2 servings
Calories for one serving: 417. Fats: 32 g. Protein: 20 g. Carbs: 13 g
Get directions from Pipping Pot Curry (5).
Meal 5 – Avocado Cucumber Tomato Salad
This salad is not only simple and delicious, but it is also a great way for you to add more fresh vegetables and healthy fats to your low carb diet for PCOS.
Ingredients
1 diced avocado, 1 cup diced English cucumber, 1/2 cup de-seeded & diced tomato, 1/4 cup diced red onion, 1/4 cup cilantro, 1 tsp apple cider vinegar, 1 tbsp extra virgin olive oil, 2 tbsp lime juice, salt and black pepper to taste
Method
Place all your diced ingredients in a mixing bowl and toss them together

Mix the apple cider vinegar, extra virgin olive oil, lime juice, salt and black pepper together in a small bowl then drizzle on the vegetables

Toss everything together and serve
Calories: 408. Fats: 34.8 g. Protein: 4.9 g. Carbs: 13.6 g
Total Intake for the Day: Calories: 1458. Fats: 96.8 g. Protein: 82 g. Carbs: 54.1 g
The Bottom Line
As you have seen above, a low carb diet for PCOS is truly your best bet in fighting against this condition's side effects. Not only will it help you lose the extra weight, but it could also help to improve insulin sensitivity and the body to stop releasing as much testosterone as it does, thus balancing your hormones better. If you are wondering how exactly to tailor your low-carb diet for weight loss PCOS, please speak to your doctor for the exact macronutrient measurements.
If you want to do even more for your body, why don't you supplement a healthy diet with some exercise?
DISCLAIMER:
This article is intended for general informational purposes only and does not address individual circumstances. It is not a substitute for professional advice or help and should not be relied on to make decisions of any kind. A licensed physician should be consulted for diagnosis and treatment of any medical conditions. Any action you take upon the information presented in this article is strictly at your own risk and responsibility!
SOURCES: