Besides planning for their wedding, another stressful thing brides and grooms often want to do before the big day is lose weight. In this article we will be discussing losing weight before wedding. This will include healthy weight loss, the best timeline, and the amount of weight you can safely lose before your big day. Let us get started!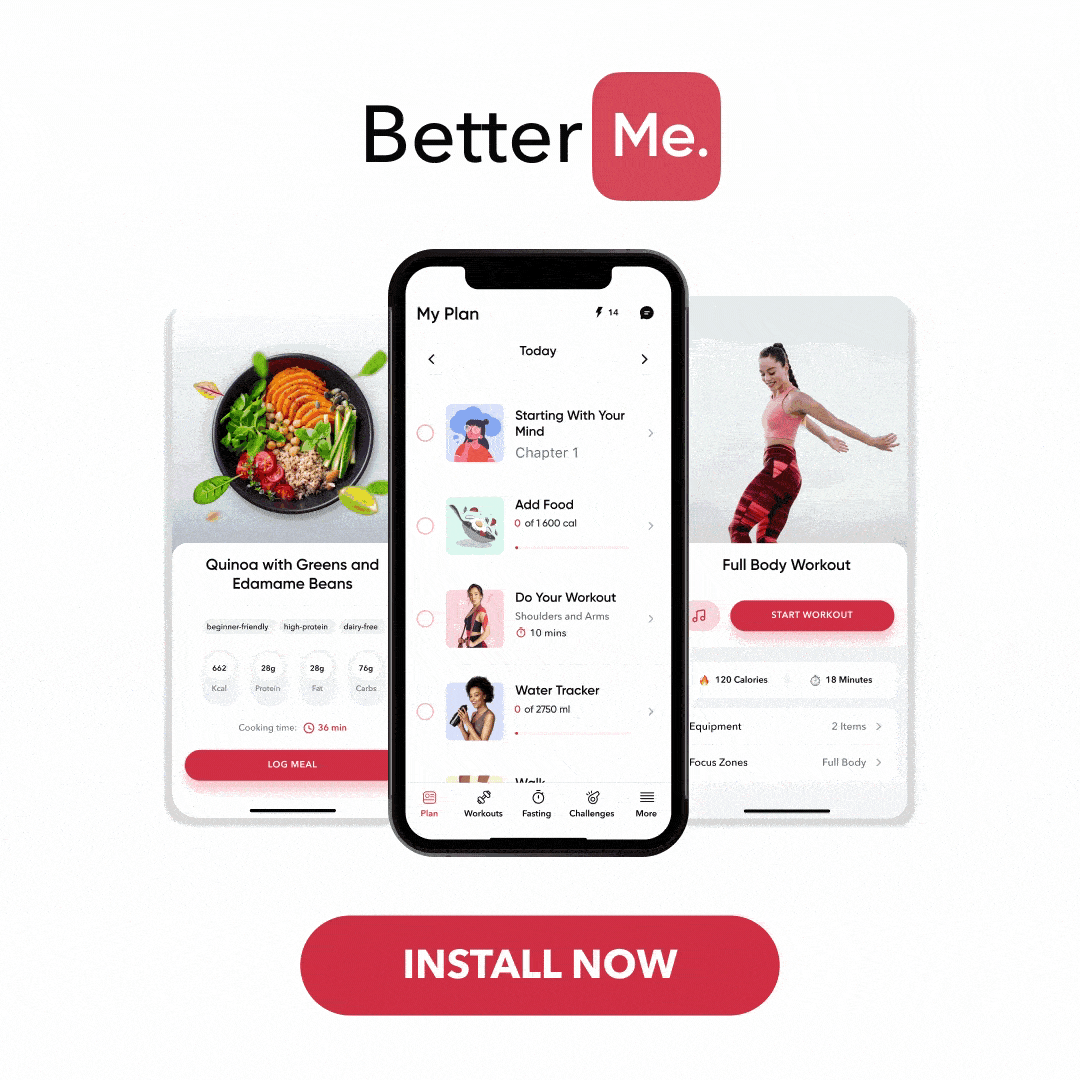 Losing Weight Before Wedding: Is It Possible?
Every other bride wants to slim down, lose flabby arms or belly fat before their wedding day. The idea is to have the 'perfect' physique and fit in their dream wedding dress. The same often applies to the grooms as well. 
Sadly, some couples do not have enough time to both plan the wedding and take care of themselves. As a result they indulge in drastic weight loss measures. Of course we all know of fad diets that promise unsustainable weight loss, yet deliver nothing or rapid weight loss with severe health consequences.
Resorting to such measures does not guarantee long-term weight loss. In most cases, you end up losing only water weight. So, despite the scale displaying what you want to see, it accounts for water and not fat loss behind the scenes.
Experts acknowledge that it is possible to lose weight before your wedding. To do this, you need to remember to practice safe weight loss. According to the Center for Disease Control and Prevention (CDC), healthy weight loss encompasses losing one to two pounds weekly (3). Make sure you set your weight loss goals with this in mind.
Read More: The 3-Day Fruit Diet For Weight Loss: Pros, Cons, And What To Expect
How Much Weight Can You Lose Before Your Wedding?
The amount of weight you lose before your wedding depends on the timeline you have set for yourself. For example, your wedding may be in three months, and for that you may have decided to go on a three-month weight loss journey.
As we mentioned earlier, healthy weight loss targets losing one to two pounds weekly. So, if you were to abide by this principle and exercise for two weeks, you could potentially shed two to four pounds (two pounds = 1 pound x 2 weeks) or (four pounds = 2 pounds x 2 weeks). 
If your wedding is three months away and you dedicate this time to losing weight, you could lose twelve to twenty-four pounds (12 pounds = 1 pound x 12 weeks) or (24 pounds = 2 pounds x 12 weeks) at most.
However, note that in the future new brides may report an increase in weight, especially if they were aiming at losing weight before a wedding using bodybuilding exercise programs. This is because they form lean muscle mass that accounts for the extra weight.
Losing Water Weight Before Wedding
Some future to be wives and husbands may lose water weight instead of fat. This is especially the case if you are resulting in weight loss measures that promise rapid results.
In such a case, you will lose water weight and then regain it as soon as you start eating normally again. Sadly, such rapid weight loss results in other side effects, including (4):
Fatigue

Muscle loss

Constipation

Hair loss

Dizziness

Irritability

Headaches

Menstrual irregularities in women
If you were to follow weight loss measures that promote rapid weight loss for an extended duration, you run the risk of  (4):
Malnutrition and any other nutritional deficiency.

Electrolyte imbalances may result in blood pressure, irregular heartbeats and bone disorders.

Dehydration. 

Gallstones that may result in severe pain, bile duct infection, or jaundice.
This is just an overview of the many health consequences of rapid weight loss. Yes, you will get to lose pounds and fit in your dream wedding dress. However, the result may ruin your wedding day, especially if you have side effects like dizziness and headaches.
If you wish to free yourself from all the extra pounds that have been weighting you down for way too long, start using the BetterMe app and overhaul your entire life!
What Is The Best Time To Start Losing Weight For Your Wedding?
Although couples have different timelines for their weddings, experts recommend starting a weight loss journey six months before your wedding (6).
Six months is considered an excellent timeline as it does not overwhelm you in addition to your wedding plans, and it gives you enough time to lose weight at a healthy pace. Even so, some people take drastic measures like drinking slimming tea for fear they will not lose enough weight on time. These measures don't work and may not be healthy or safe.
Make sure you talk to your trainer if your timeline is less than six months. Similarly, talk to your trainer if your weight loss target is beyond the safe limits. The safe limit is losing one to two pounds weekly. 
Effective Ways Of Losing Weight Before Wedding
The basic concept of weight loss is consuming fewer calories than your body is burning. It will help you create and maintain a calorie deficit for weight loss. Here are some strategies that help you maintain a calorie deficit for safe and effective weight loss:
Eating A Low-Calorie Diet
A doctor may recommend following a low-calorie diet plan for weight loss. A low-calorie diet restricts your calorie consumption between 1, 200 and 1, 500 calories daily (7). In addition, you must make sure the diet is nutritionally balanced to avoid malnutrition or other nutritional deficiencies.
Although it can promote weight loss, it has its fair share of drawbacks. Depending on your individual needs, it may or may not provide enough calories for you. As mentioned above, if you consume too few calories it can lead to nutritional deficiencies, fatigue, and a lowered immunity when followed for a long time (7). 
If you have the go-ahead to consume this diet, sit with your nutritionist to establish the right calorie goal for you and design a practical meal plan. Below are some recommended one week 1,200 calorie meal ideas you can consider. You can simply increase the portion sizes to provide more calories, depending on your goals (5):
Day 1 (2)
Breakfast (One serving of scrambled eggs with sauteed greens and two servings of whole-wheat toast)

Lunch (One peanut butter and jelly sandwich)

Dinner (Two servings of Mozzarella and hummus on multigrain flatbread and one serving of garlic spinach)

Total calories: 1225
Day 2 (2)
Breakfast (Two servings of spinach and mushroom breakfast scramble)

Lunch (one serving of fruit and vegetable plate with almonds and cheese and one cup of carrots)

Dinner (One serving of mashed white beans on toast and one serving of pan-fried broccoli)

Total calories: 1214
Day 3 (2)
Breakfast (One serving of Mexican pepper and cheese breakfast quesadilla)

Lunch (One cucumber sandwich serving and one serving of cottage cheese with apples and cinnamon)

Dinner (Two servings of big bad bean burrito)

Total calories: 1202
Day 4 (2)
Breakfast (Two servings of Brie cheese on bread)

Lunch (Two servings of yogurt and strawberries)

Dinner (One serving of garden-style pasta and one serving of lemon steamed broccoli)

Total calories: 1249
Day 5 (2)
Breakfast (One serving of pesto scrambled egg whites and one ounce of granola)

Lunch (One serving of ants on a log)

Dinner (Two servings of Mozzarella and hummus on multigrain flatbread and one half of baked yellow squash)

Total calories: 1203
Day 6 (2)
Breakfast (Two servings of scrambled eggs and broccoli and one cup of nonfat Greek yogurt)

Lunch (One bowl of avocado salad)

Dinner (One serving of stuffed sweet potato with hummus and two servings of cold asparagus with curry dip)

Total calories: 1203
Day 7 (2)
Breakfast (One serving of coconut banana avocado smoothie)

Lunch (One serving of avocado lettuce and tomato sandwich and one cup of carrots)

Dinner (One serving of five-ingredient pasta toss)

Total calories: 1234
Read More: Is Pilates Good For Weight Loss? Why You Should Make This Practice Part Of Your Exercise Routine
The other effective method of losing weight before wedding in one year or six months is by exercise. When you are active, your body uses more calories, which burns more energy (1). The more calories you burn, the faster you lose weight (1).
The target should be losing one to two pounds in a week. As a rough estimate, for you to lose one pound, you must burn an extra 500 calories daily. On the other hand, for you to lose two pounds, you must burn an extra 1000 calories. 
This is difficult but may be possible so long as you pick an activity that helps you burn close to these calories. Let us look at the profile of an individual weighing 160 pounds (73 kg) and practising various exercises. Here are the number of calories they can burn if they perform the shown activities for one hour (1):
Aerobics (water): 402 

Hiking: 438

Running at five mph: 606

Low-impact aerobics: 365

Walking at 3.5 mph: 314

Swimming laps, either light or moderate: 423

Skiing downhill: 314
If you choose an aerobic activity, make sure you get at least 150 minutes of moderate exercise per week. If you pick a vigorous activity, strive to get at least 75 minutes (1). If you include a strength training workout plan, make sure you do it at least twice a week and target all major muscle groups (1). Similarly, try to incorporate weights and perform twelve to fifteen reps to challenge your muscle groups further.
Water is one of the most resourceful beverages for weight loss. It contains no calories and is the best drink to have during your weight loss journey. Unlike other sugary beverages like soda, water contains no added sugar and extra calories that can lead to a calorie surplus. 
Water also helps in suppressing appetite, helping you prevent overeating. Make sure you drink water thirty minutes before you eat anything and whenever you feel hungry. This is because people sometimes mistake thirst for hunger and end up consuming unnecessary calories.
You may be getting little to no sleep because of the wedding planning and preparation. But, unfortunately, this is not helping you in any way, especially with your weight management. Even if you maintain a calorie deficit but do not get enough sleep, you will struggle with weight loss. 
When you are short on sleep, your body releases more cortisol, which signals your body to save more energy in the form of fat (5). Similarly, if you do not get enough rest, you will least likely be motivated to exercise for weight loss.
The Bottom Line
Losing weight before a wedding is pretty straightforward if one has a helpful guide. This guide discussed that the best timeline to start your weight loss journey is six months before your wedding. You must focus on good nutrition, exercise, drink enough water, and get enough rest in these six months. Good luck and congratulations!
DISCLAIMER:
This article is intended for general informational purposes only and does not address individual circumstances. It is not a substitute for professional advice or help and should not be relied on for decision-making. Any action you take upon the information presented in this article is strictly at your own risk and responsibility!
SOURCES: