Irish moss is not something you would want to gaze at on your dinner table. You probably imagine the green algae that taste like grass and give no pleasure to your mouthfeel. Seems like the healthy nutrients cannot compensate for the dreadful taste. Nonetheless, you have no reasons to get frustrated because every boring product can transform into a delectable meal or beverage. Irish moss is not an exception. Mixed with sweet ingredients, this drink loads you with vitamins and minerals. Most importantly, it tastes so amazingly good that you will be astounded to realize you are guzzling sea moss. In this article, we will discuss the sea moss notion, its potential benefits, and an award-winning recipe for a delicious Irish sea moss drink.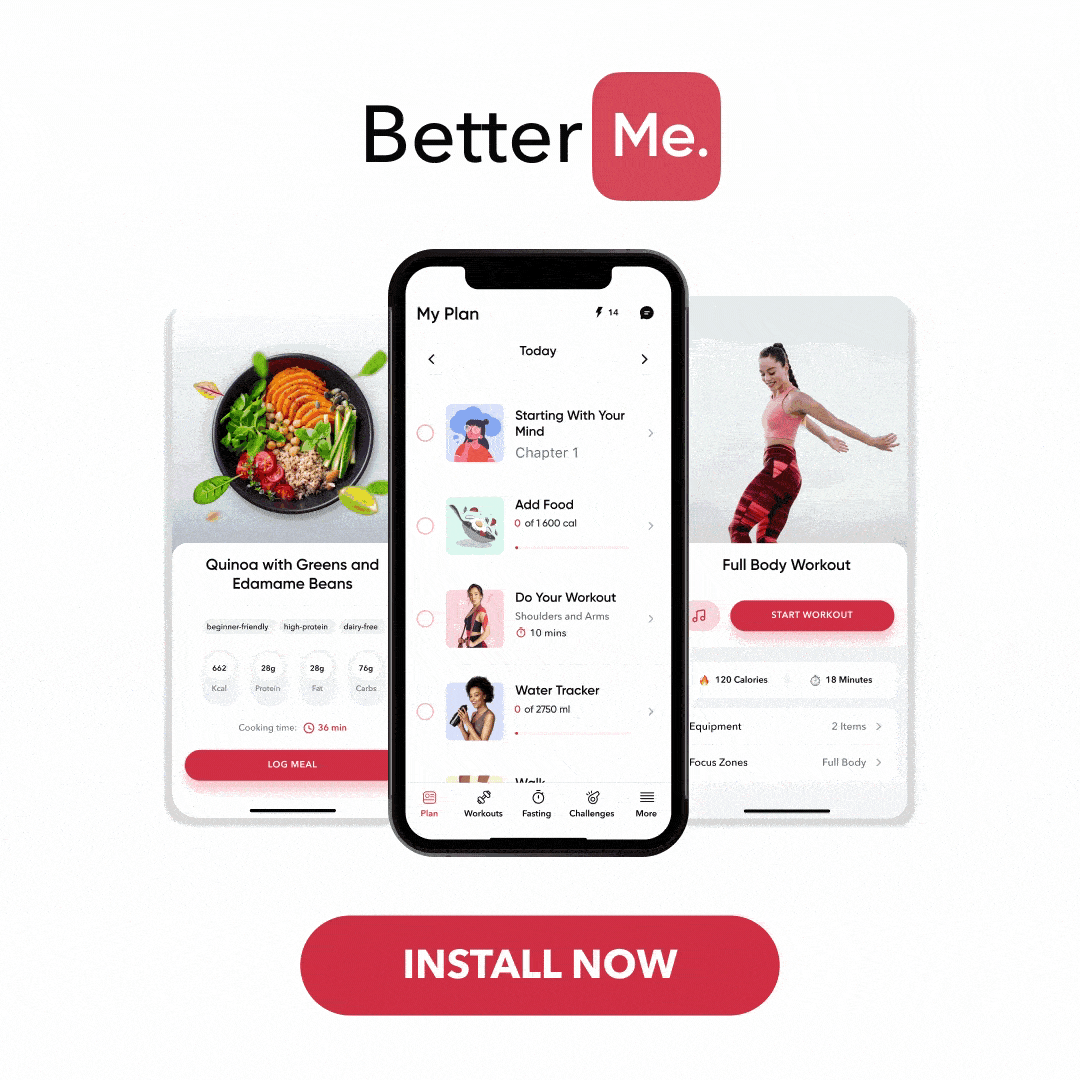 What Is Sea Moss?
One confusion that takes over the minds of people is that they are sure that Irish moss (Chondrus crispus) is moss when in fact, it isn't. 
So what is it? Sea moss is a type of algae or seaweed. This red, edible plant pools along the coast of the Atlantic Ocean in Britain, Europe, and North America. This type of moss is widely used in a number of industries, but one of its most common uses is in food (3).
Carrageenan is a jelly-like substance that makes up the Irish. Carrageenan is often used as a vegan substitute for gelatin, as well as a general emulsifier (2). Therefore, you can find this substance in  ice cream or infant formula. Different studies surrounding Carrageenan and Irish moss, highlight both positive and negative potential health effects.
Before we dive into the main properties of sea moss, let's take a look at its nutritional value. 
According to the U.S. Department of Agriculture (USDA) FoodData Central, 2 tablespoons (tbsp) or 10 grams (g) serving of Irish moss contains approximately:
Calories: 4.9

Protein: 0.2 g

Fat: 0 g

Sugars: 0.1 g

Carbohydrates: 1.2 g
The same serving of sea moss also contains the following vitamins and minerals:
Calcium: 7.2 milligrams (mg)

Copper: 0.02 mg

Phosphorous: 15.7 mg

Potassium: 6.3 mg

Iron: 0.9 mg

Magnesium: 14.4 mg

Manganese: 0.04 mg

Zinc: 0.2 mg (

5

)
Read More: The 7-Day Hydration Challenge: Try This Expert-Approved Tips To Drink More Water
What Is The Drink Irish Moss?
Have you ever tasted the algae sweet smoothie? If not, then you have the possibility to prepare a healthy drink– the Irish moss. 
Irish moss is a Jamaican beverage in which the main ingredient is Irish moss or red algae Gracilaria. The traditional drink involved boiled milk with sugar or honey and different spices, such as cinnamon, vanilla, and nutmeg. 
Some recipes include other sweet ingredients, like condensed milk, and additional thickening agents, like gum arabic or isinglass. For extra fat, some athletes add rolled oats or linseed oil. There is also a peanut version of this beverage which is called a peanut punch. 
Irish sea moss beverage is hailed as a source of protein making it widely touted by athletes and bodybuilders. Due to its thick consistency and rich mouthfeel, you won't feel food cravings for a few hours. Therefore, if you want to drink something to stay satiated for longer, then Jamaican moss is your right choice. 
Further, you will find out the best properties that this beverage proposes. 
What Is Irish Moss Drink Good For?
The main ingredient of the Irish moss drink is sea moss, which is packed with a whole range of possible benefits. 
After enjoying Jamaican Irish moss beverage you may:
Promote heart health.

Seaweed in general, including sea moss, is one of the best plant sources of omega-3 fatty acids. These fats are vital to a healthy heart. If you get enough omega-3 fatty acids, you might lower the risk of heart disease, blood clots, high cholesterol, and high blood pressure. Therefore, one of the Irish moss drink benefits might be a healthier cardiovascular system.

Support your weight loss. Sea moss smoothie for weight loss is another valid reason why athletes or those trying to lose weight choose this and similar beverages. A 12-week study of 78 adults demonstrated that those adults who took 1,000 milligrams of another type of red seaweed extract per day had a reduced fat mass and weight in the total body compared to the placebo group (1).
Improve your thyroid health.

Irish moss and other seaweeds are also loaded with iodine– the mineral that is good for the thyroid.

The thyroid needs iodine to create and use essential hormones in the body. The thyroid will not function properly without enough iodine, which can cause metabolic issues.

Support your gut health.

Due to prebiotic effects, s

ea moss could play a role in improving the health of the gut microbiome. The fiber in Irish moss may support gut health by feeding healthy bacteria in the intestines. However, more studies need to be conducted.

Get stronger muscles and more energy

. Sea moss benefits may help your body to recover properly from the workout. This is due to the amino acids and total proteins that are present in the plant. Getting enough protein after exercise may also help relieve fatigue, pain, and exhaustion.
Thus, the Irish moss drink benefits are versatile and provide your body with positive nutrients. In a moment, you will learn how to prepare the sweet and delectable Irish moss beverage.
Whether you're looking to simply pep up your fitness routine, jazz up your diet with mouth-watering low-calorie recipes or want to get your act together and significantly drop that number on your scale – BetterMe app has got you covered! Improve your body and revamp your life with us!
Is Irish Sea Moss Drink Good For You?
The above-mentioned properties of Irish sea moss show that this drink may be good for people who desire to support their immune system and maintain a healthy weight. There is a safe dosage for daily consumption but people are advised to see their healthcare provider before taking it.
If you have decided to incorporate the seaweed beverage into your meals, then you can take advantage of the following recipe with essential tips. 
How To Make Irish Sea Moss Drink?
Before we get into the recipe itself, here are a few tips that will make your Jamaican moss beverage more healthy and vegan-friendly:
Don't boil Irish moss

. Since Irish moss is gifted with nutritional value, you may reduce the nutrient content with boiling. Instead, let the moss soak overnight along with the linseed.

Isinglass and Arabic gum are optional.

In vegan recipes, you can't use Isinglass.

Gum arabic plays a role of a thickener, and since we are using the entire sea moss, there is no point in adding this ingredient.

Drain off the water from the moss and puree it.

Add the moss/flax water to a high-speed blender and puree it into a gel consistency.

Sweetener.

You can opt for any sweetener you like. However, agave nectar, coconut nectar, or maple syrup can be great vegan alternatives to honey. 

Plant-based milk

. Coconut milk or almond milk fits the recipe well. However, you may find that the almond milk compliments the taste better.

Store the leftover sea moss gel

. It is better to store this sea moss gel for 3 to 4 days in the fridge. You can also freeze it and store it for 3 months in an airtight container.  

Aroma spices

. Cinnamon, nutmeg, and vanilla can be an excellent addition to your Jamaican Irish beverage. 
Ingredients:
For the sea moss gel:
6 cups of warm water

100 g of Jamaican Irish moss

2 tablespoons of linseed – flaxseed (optional)
For the single drink:
1 cup of almond milk

Coconut condensed milk (optional)

¼ cup of sweetener (coconut nectar, agave nectar, or maple syrup)

⅛ teaspoon of cinnamon 

⅛ teaspoon of nutmeg

1 teaspoon of vanilla 
Instructions:
Place the sea moss in a colander.

Thoroughly rinse debris and excess sea salt from your moss. Do this a few times until the sea moss looks and feels less gritty.

Put the sea moss and flaxseed in a large bowl. Pour the 6 cups of warm water on top and leave to soak overnight. The moss will expand in size and the water will slightly thicken.

Drain off the excess water with the colander.

Puree the sea moss into a gel in the blender. Ensure that the sea moss is gelatinous in texture.

Scoop out the gel and transfer it into a jar to refrigerate.

Fish out the gel from the fridge.

Add 4 tablespoons of moss paste along with the almond milk, spices, vanilla, and a sweetener into the blender. 

Blend until the consistency becomes smooth. 

Pour out the drink into separate glasses and serve accordingly. 
Nutritious value per 1 serving (1 cup) (4):
Calories: 46
Carbs: 7g
Protein: 1g
Fat: 2g
This recipe is courtesy of That Girl Cooks Healthy.
Read More: Drinking Water Before Bed For Weight Loss: Does It Work?
What Are The Side Effects Of Irish Moss?
Even though Irish sea moss is loaded with many possible health benefits that might improve your body's overall function, some studies have shown that carrageenan may lead to negative effects.
The point is that under certain circumstances, carrageenan can be converted into "degraded carrageenan". It is regarded to be toxic and might evoke several health issues. 
No scientific evidence indicates that your body can convert carrageenan to poligeenan, but some seaweed can contain poligeenan naturally (3).
Therefore, the consumption of Irish moss:
May lead to intestinal inflammation.

Poligeenan can lead to inflammation of the intestines, which can cause problems with nutrition absorption. This process can provoke feelings of discomfort and bloating over time (

3

).

May cause stomach ulcers.

Animal studies have shown that in large amounts, poligeenan may cause stomach lesions and ulcers. More poligeenan is generally associated with larger ulcers. 

May evoke stomach and bowel cancer. Poligeenan is also connected to polyps that may become cancerous. Poligeenan can lead to cell mutations that are found in cancers by causing problems in the digestive tract. However, it is essential to highlight that carrageenan has none of these effects (3).
People should be careful with the amount of dosage of sea moss. If you are an adult, then you can consume from 2 to 4 tablespoons of Irish moss per day. This dosage is considered safe.
What Does Irish Moss Drink Taste Like?
When people hear the word "moss", they usually imagine something swampy or grassy, with the absence of delicious taste whatsoever. Jamaican Irish moss drink, however, can amaze every exotic-beverages admirer. Since Irish sea moss is a plant that thrives in cold conditions, it is rich in an earthy taste. 
If you like seafood, like oysters and clams, then you will enjoy the Irish moss drink. Depending on how you prepare it, you can end up with an exquisite combination of freshness and thick consistency. Seafood smoothie lovers will enjoy the beverage and its benefits.
If you struggle to even flirt with the idea of giving up your favorite foods or working out till your legs give way – BetterMe app is here to breathe a fresh perspective into the way you view the weight loss process! Check out the app and experience the fun side of fitness and dieting with BetterMe!
The Bottom Line
Irish moss is a Jamaican beverage that includes the main ingredient– Irish moss or in other words, red algae Gracilaria. The traditional drink involves boiled milk with sugar or honey and different spices, such as cinnamon, vanilla, and nutmeg. 
This drink contains many nutrients that may promote heart health, help make your muscles stronger, and support thyroid and gut health.
When preparing, note that, rather than cooking, soaking it in water will better maintain the healthy vitamins it has. Due to its earthy taste and thick consistency, the Jamaican moss beverage can keep you satiated for longer as well. 
Although in some cases, Irish moss can lead to adverse effects, with the right amount and dosage, you will avoid this problem.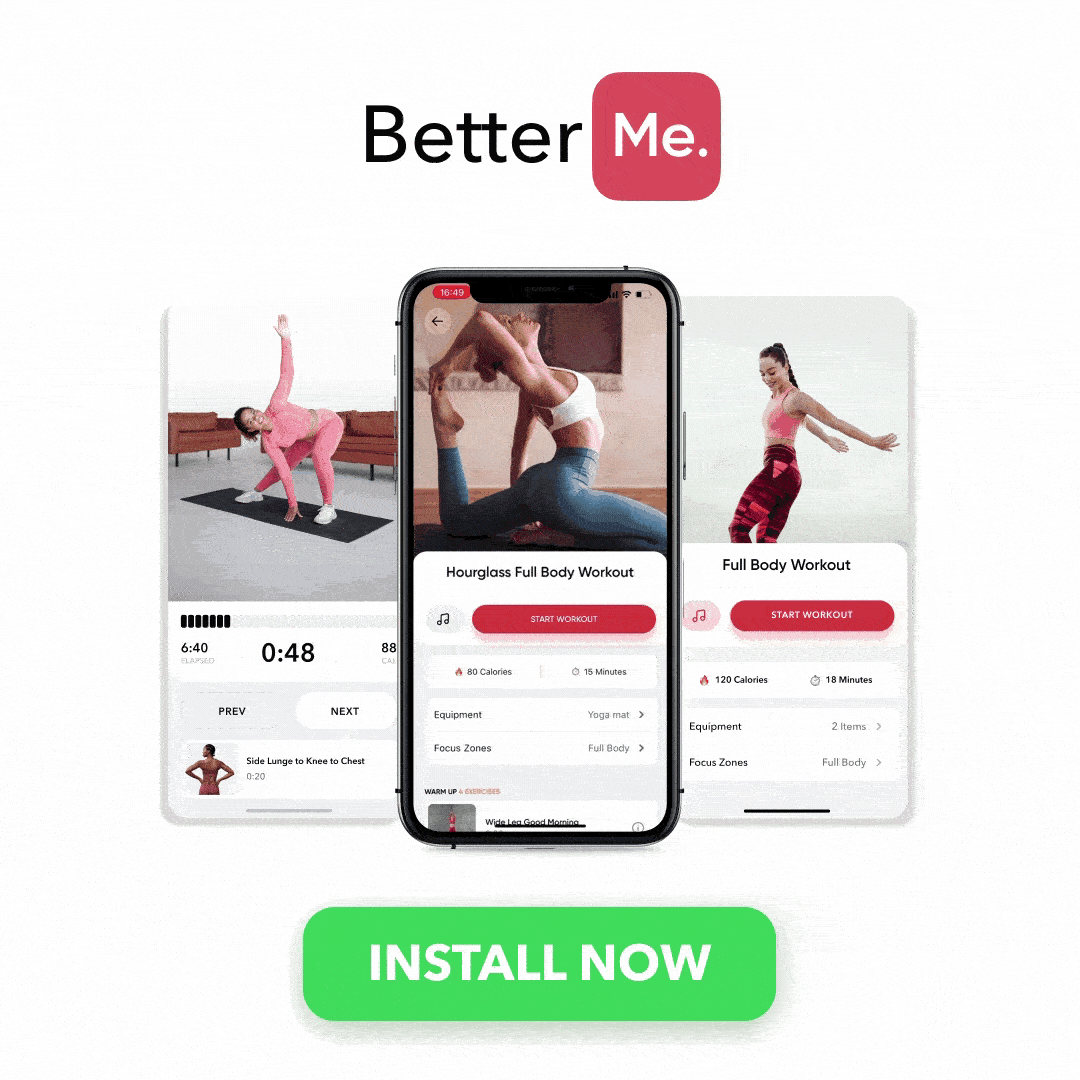 DISCLAIMER:
This article is intended for general informational purposes only and does not address individual circumstances. It is not a substitute for professional advice or help and should not be relied on to make decisions of any kind. Any action you take upon the information presented in this article is strictly at your own risk and responsibility!