Caffeine is a common ingredient in many beverages, including coffee, tea, energy drinks, and soda. It's also found in some medications and dietary supplements. Caffeine is a stimulant that can keep you awake and improve your focus and concentration (1). As a fast-acting drug, caffeine is absorbed quickly and you feel the effects soon after your first sip. But how long does caffeine stay in your system? The answer depends on a few factors.
How Long Does Caffeine Last?
Here's what happens in your body when you drink a caffeinated beverage:
Caffeine is absorbed from the stomach and small intestine into the bloodstream. It then travels to the brain where it blocks adenosine, a neurotransmitter that makes you feel tired.
This action increases the activity of other neurotransmitters, including dopamine and norepinephrine. These neurotransmitters are associated with alertness and energy (7).
Caffeine in the bloodstream peaks quickly; you'll feel its effects in about 15-45 minutes. After that it is metabolized in the liver. The half-life of caffeine is about 5 hours, which means it takes about 5 hours for your body to eliminate half of the caffeine you have consumed (4).
If you consume 200 mg of caffeine, after five hours, you'll still have 100 mg of caffeine in your system.
However, the half-life can vary from person to person. Factors that can influence how long caffeine stays in your system include:
Age: Children and teenagers tend to metabolize caffeine more slowly than adults.
Weight:

Body weight or composition may affect how quickly a person metabolizes caffeine

Genetics:

Some people may be genetically predisposed to metabolize caffeine more slowly or quickly than others. Likewise, some people are naturally more sensitive to its effects than others.

Medications:

Some medications can interfere with the way the body metabolizes caffeine.

How much caffeine you consume:

The more caffeine you consume, the longer it takes for your body to metabolize it.

Chronic use:

Caffeine tolerance can develop with chronic use, meaning that people who regularly drink caffeinated beverages may need more to feel the same effects.
Read More: Bulletproof Coffee Fasting: Should You Say No To Keto Coffee When You're On A Fast

Caffeine And Sleep: How Long Before Bed Should You Avoid Caffeine?
The relationship between caffeine and sleep is a tricky one. While small amounts of caffeine during the day can improve alertness, large amounts close to bedtime can disrupt sleep.
Caffeine is a stimulant, which has a number of effects on the body, including:
 increasing alertness

boosting energy levels

elevating heart rate

raising blood pressure
All of these effects can make it more difficult to fall asleep and stay asleep. In addition, caffeine consumed close to bedtime can lead to lighter, less restful sleep and cause you to wake up feeling fatigued (3).
How long before bed should you avoid caffeine? It takes about five hours for the body to eliminate half of the caffeine consumed. Assuming you consume 200 mg of caffeine (about two cups of coffee), you'll still have 100 mg in your system five hours later.
It takes an average adult about seven to eight hours to completely eliminate the caffeine from their system (4). That means that if you drink coffee at 3 p.m., by 10 or 11 p.m. most of the caffeine will have cleared from your system. However, this can vary based on any of the individual factors discussed above.
Caffeine And Breastfeeding
You might be wondering whether the caffeine in your system can affect your baby if you're breastfeeding. The answer is maybe.
Caffeine does pass into breast milk, but most babies metabolize it quickly and it has little effect with moderate maternal intakes. However, some babies, especially young newborns and preterm infants, are more sensitive to caffeine than others and it can cause them to be fussy or irritable (2). 
If you're breastfeeding and notice that your baby is having trouble sleeping or is fussy after you've had caffeine, it's best to avoid or limit it. Caffeine levels in breastmilk seem to peak around an hour after maternal ingestion of caffeine, so keeping that in mind may help as well (2).
What Food And Drinks Contain Caffeine?
If you're trying to avoid caffeine, be aware that it's not just found in coffee. Six hours before bedtime, avoid these foods and drinks that contain caffeine:
Coffee

Black and green tea

Coca Cola, Mountain Dew and other soft drinks

Energy Drinks

Chocolate milk

Dark chocolate

 Some pain relievers (Excedrin, Anacin, Midol)
Intense sweat sessions, working weight loss tips, lip-smacking recipes come in one package with the BetterMe app. And all of it is at your fingertips, start transforming your life now!

What Is Caffeine Withdrawal And How Long Does It Last?
Caffeine withdrawal is a condition that can occur when a person suddenly stops consuming caffeine after regularly drinking it for at least a week (5). Symptoms typically begin within 12 to 24 hours after someone has their last cup of coffee and can last up to nine days.
Withdrawal symptoms can vary in intensity and may include headaches, fatigue, irritability, anxiety, and difficulty concentrating. Some people also experience flu-like symptoms such as muscle aches and pains, nausea, and vomiting (5).
Most people who go through caffeine withdrawal don't have serious symptoms and recover within a few days. However, some people may experience more severe symptoms that can interfere with their daily life. In rare cases, caffeine withdrawal can even lead to hospitalization.
If you're thinking about quitting caffeine, it's important to be aware of the potential withdrawal symptoms and plan accordingly.
Quitting cold turkey (suddenly stopping all caffeine consumption) is often not recommended as it can lead to more severe withdrawal symptoms. Instead of this, it's recommended to slowly wean yourself off of caffeine by reducing your intake over time (5).
How To Overcome Caffeine Dependence
Caffeine dependence is a real thing, and if you're struggling to cut back or quit, there are a few things you can do to help.
Examine Your Fuel Sources
Most people rely on caffeine because they're either sleep-deprived or they need an energy boost. If you're constantly feeling tired, it's important to examine your overall sleep habits.
Are you getting enough sleep? Is your sleep quality poor? Addressing these underlying issues can help reduce your reliance on caffeine.
Similarly, if you find yourself needing caffeine to get through the day, it's important to take a step back and examine your lifestyle. 
Are you eating a balanced diet? Getting enough exercise? Dealing with too much stress? If you're not taking care of yourself, it's no wonder you need caffeine to get through the day.
Identify Your Triggers
When trying to cut back on caffeine, it can be helpful to identify your triggers. What time of day do you find yourself reaching for a cup of coffee? What activities are you doing when you have caffeine?
By identifying your triggers, you can come up with strategies to avoid them.
For example, if you find yourself needing caffeine first thing in the morning, try brewing a pot of decaf coffee or tea. Or if you have a hard time resisting caffeine at work, make sure to keep a stash of decaf coffee or tea in your desk.
Read More: Does Coffee Make Cramps Worse? The Truth According To Science

Create A Caffeine-Free Zone
One way to reduce your caffeine intake is to create a caffeine-free zone in your home. This is a place where you're not allowed to have any caffeine, and it can be helpful to make it a place where you relax or wind down for the day.
 For example, you might make your bedroom a caffeine-free zone so that you're not tempted to have caffeine late at night.
Find Alternatives
If you find yourself struggling to give up caffeine, try finding alternative drinks that can give you a similar boost. For example, green tea contains caffeine, but it's a smaller amount than coffee and it also has L-theanine, an amino acid that can help improve focus and reduce stress (9). 
There are also several types of herbal tea that can give you a gentle energy boost without the crash that comes with caffeine.
 Some good choices include:
Peppermint tea

Ginger tea

Chamomile tea

Lemon balm tea

Rooibos tea

Dandelion tea
These are just a few ideas to get you started, but there are many other options out there. Experiment until you find something that works for you.
Move More
It might seem counterproductive to spend energy to get energy, but moderate exercise can actually help increase your energy levels. Exercise helps to improve circulation and increase oxygen flow to the brain, both of which can help you feel more awake and alert (10).
Even just a short walk around the block can make a big difference, so try to get moving whenever you start to feel tired.
Drink More Water
One of the reasons people often reach for caffeine is because they're dehydrated (6). Drink plenty of water throughout the day, and try to avoid caffeinated beverages as much as possible.
If you find yourself struggling to drink enough water, try carrying a water bottle with you everywhere you go. Additionally, set up a reminder on your phone to drink a glass of water every hour.
Whether you're looking to simply pep up your fitness routine, jazz up your diet with mouth-watering low-calorie recipes or want to get your act together and significantly drop that number on your scale – BetterMe app has got you covered! Improve your body and revamp your life with us!

Use The Right Food As Fuel
If you find yourself needing an energy boost, try reaching for foods that will give you sustained energy instead of a quick caffeine fix.
Overhauling your diet and replacing junk with whole, nutrient-dense foods can make a big difference in your energy levels (8). But even if you're not ready for a complete diet change, there are still plenty of options to choose from.
Here are a few ideas to get you started:
Whole grains – these are a great source of sustained energy because they're high in fiber and complex carbohydrates. Try snacking on whole grain toast with peanut butter or oatmeal with fresh fruit.
Nuts and seeds –

these are a great source of protein and healthy fats, both of which can help improve energy levels. Try adding a handful of nuts to your yogurt or snacking on a few pumpkin seeds.

Fresh fruits and vegetables –

these are packed with vitamins, minerals, and antioxidants, all of which can help improve your energy levels. Try snacking on a piece of fruit or adding some veggies to your lunchtime sandwich.
The Bottom Line
Knowing how long caffeine lasts in your system can help you make decisions about when to consume caffeinated beverages. If you're trying to avoid caffeine, be aware that it's found in more than just coffee.
Avoiding caffeine six hours before bedtime can help you get a better night's sleep. And if you're breastfeeding, be aware that caffeine might affect your baby and choose whether or not and how to consume it accordingly.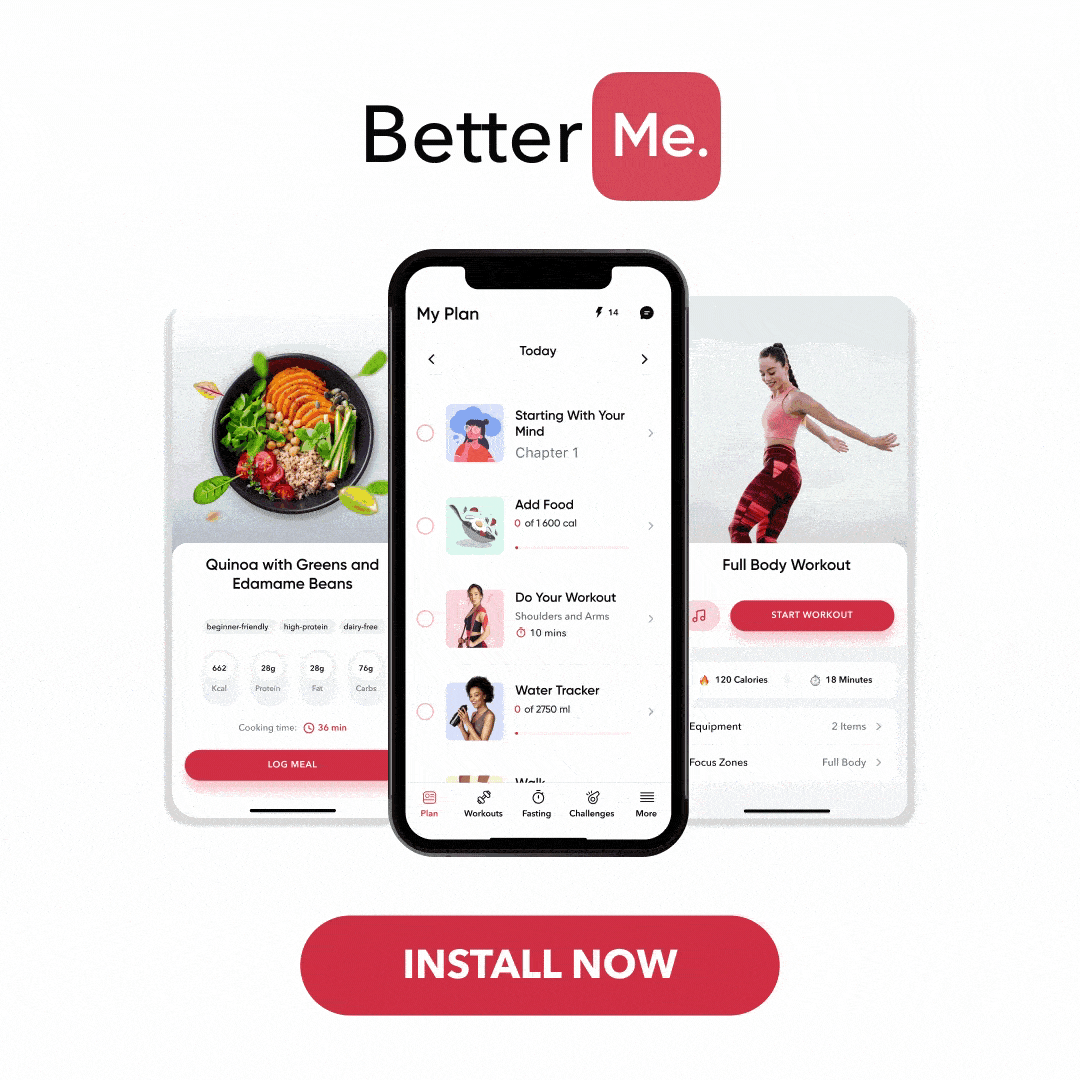 DISCLAIMER:
This article is intended for general informational purposes only and does not address individual circumstances. It is not a substitute for professional advice or help and should not be relied on to make decisions of any kind. Any action you take upon the information presented in this article is strictly at your own risk and responsibility!