A gua sha routine welcomes many benefits. If you're not familiar with it, it's an ancient chinese facial massage that tones, sculpts, and lifts your skin for a gorgeous glow. That said, how could you effectively use a gua sha routine as part of your skincare routine to ensure that you gain its fullest benefits?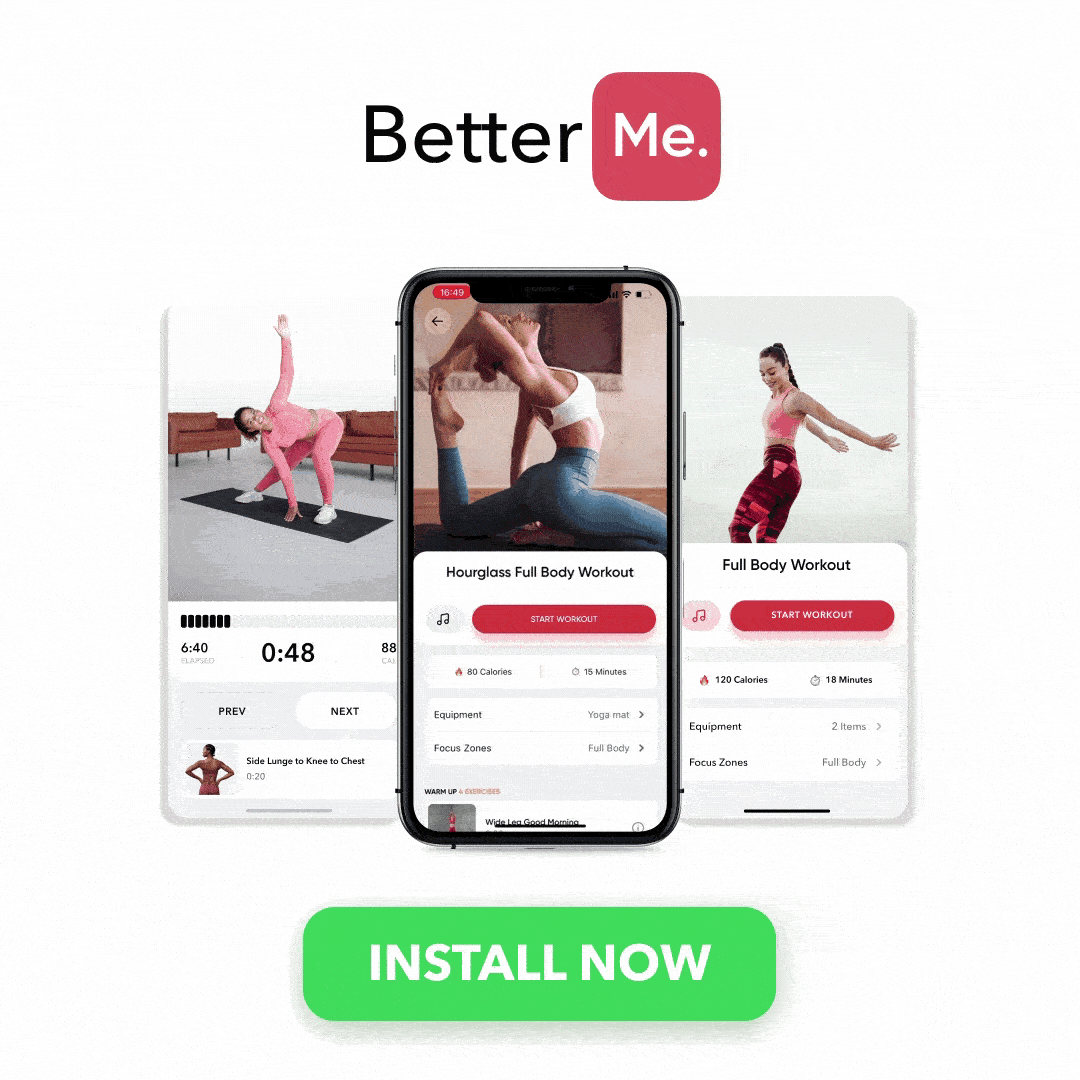 The best gua sha routines start with a few tips on using restorative stones effectively, including technique, types, and skincare routine steps. After this you can dive into the phenomenal benefits even before seeing different routines and goals that could suit your individual needs.
What Is the Most Effective Way to Use a Gua Sha?
A successful gua sha routine with the best results means you should:
The Right Gua Sha Technique 
A gua sha routine involves an ancient chinese technique using a crystal stone to massage your skin to stimulate better blood circulation (14). An esthetician or acupuncturist can help you discover the correct procedure in an office before going out and doing it yourself. The practitioner uses a gua sha stone to scrape your skin downward with increasing pressure.
Everyone's pressure threshold differs, so it helps to start with gentle and gradually increasing pressure. Also, the stone should press against your skin at a 30-45° angle, not a 90° angle. The direction you use to massage the skin depends on the purpose. 
Furthermore, the gua sha stone massage stimulates lymph under your skin to move to lymph nodes to remove the toxins from your body (11). Reducing lymph that typically remains under your skin to the nodes alleviates inflammation and fluid retention. Hence, the first benefit of gua sha is to reduce inflammation and fluid retention or puffiness. 
Other Gua Sha Benefits
How Quickly Do You See Results With Gua Sha?
French research shows how similar facial movements showed anti-aging results in 20 women after ten days (3). Using the proper technique, gua sha would be the manual facial massage equivalent of the oscillating device. Bruising and redness may occur in the first days, but you should see facial results in 10 days. 
Choose the Right Gua Sha Stone
Gua sha stones are available in all shapes, sizes, and contours. The contours on the often flat stones massage muscles, skin, and lymph fluid in different parts of your face and neck. A gua sha routine can use various stones, each of which may benefit you differently (7):
BetterMe app will provide you with a host of fat-frying fitness routines that'll scare the extra pounds away and turn your body into a masterpiece! Get your life moving in the right direction with BetterMe!
How Often Should You Use a Gua Sha?
Pink Moon CEO Lin Chen told CNN that using gua sha for five minutes every morning and every evening will give you the best results (16). Using gua sha once or twice daily will provide the best results. Also, using gua sha as a bedtime routine can improve sleep, while using it in a morning routine can reduce overnight puffiness. 
Do You Put Moisturizer or Gua Sha First?
A good gua sha routine requires moisture first, whether at an office or home. The gua sha stone will tug at your skin and cause a breakout or irritation if you don't moisturize first. Elle suggests using an emollient type hydrating oil or lotion without fragrances or too many ingredients (13). Fragrance-free facial oils also prevent third-party skin irritations. 
What Step in My Skincare Routine Should I Use a Gua Sha?
Clean your skin before using a gua sha stone (16). Your skin can transfer cells and other bacteria to the stone, which you rub over other parts of your face. A pimple in your neck can spread to your nose.  Use a gentle skin cleanser before applying oil and using a gua sha. The gua sha should be the third part of your skincare routine. 
Gua Sha Routines
Knowing the above tips will ensure you get the most out of your gua sha routine. However, you can use different techniques as a beginner or someone targeting specific areas. Let's see the four routines you can use for different goals. 
Gua Sha Routine for Jawline
Let's start simple with a gua sha jawline routine. NBC News suggests gua sha could relieve tense muscles along the jawline for an immediate but temporary sculpted face (4). 
Remove makeup and other beauty products from your face,

Wash your jawline and neck with a gentle cleanser,

Hold the stone at a 30-45° angle against your chin,

Add pressure as you stroke the stone outward toward the ears and over the jawline,

Repeat the strokes on both sides 5-7 times.
Gua Sha Routine for Beginners – Full Facial
A gua sha routine executed like a pro has many benefits for your skin, including reduced wrinkles, a brighter tone, and a sculpted face (15). Follow these instructions to properly use the technique, or visit an esthetician to guide you with the pressure and direction (8).
Remove any makeup or lotions from your face,

Wash your neck and face with a gentle cleanser,

Gently massage a fragrance-free oil into your face and neck,

Grab onto your gua sha stone, holding it at a 15-30° angle against your neck's skin,

Start gently putting pressure on it as you stroke your back neck skin upward,

Stroke each line of skin five times, adding more force if necessary,

Work your way to the front of your neck, stroking upward with comfortable pressure,

End your neck with strokes from your collarbone to your jawline,

Move into your face with the same force, massaging from your chin to your jawline,

Continue the stroke up to your earlobes and repeat five times on each side,

Move your stone to the side of your lips, starting to stroke upward over the cheeks,

Stroke in an outward motion over the cheeks until you reach the ears,

Move to your under eyes near the top of your nose,

Apply gentle pressure to stroke outward from the under eyes,

Move the stone to your eyebrows, gently stroking outward and upward,

Place the stone between your eyebrows before massaging upward to the forehead,

Repeat the entire routine on the other side of your face. 
Gua Sha Routine for Face Slimming
A gua sha routine reduces puffiness and water retention under your skin, making it ideal for a quick slimming effect (15). With a lymphatic drainage routine, let's apply slightly harder pressure to remove puffiness (10).
Start by removing all beauty products and washing your face with a gentle cleanser,

Lubricate your face with a fragrance-free oil or emollient,

Hold your gua sha stone at a 15-30°angle against your chin,

Apply more pressure while stroking outward over the jawline toward the ears,

Move the tool behind your ear and down the back of your neck,

Repeat this motion five times on each side,

Change pressure as you start stroking upward over the bridge of your nose,

Return the stone down the cheeks to the sides of your nose,

Repeat this motion five times on both sides,

Maintain a gentler pressure while sweeping the stone outward under your eyes,

Stop sweeping at the temple, touching the hairline,

Repeat the motion five times on both sides,

Move the stone to your third eye region before stroking it outward over the brows,

Stop at the temples and repeat five times on both sides.
Read more: Is Using Almond Oil for Hair a Good Idea?
Gua Sha Routine for Body
A gua sha routine on your body often involves massaging the stone over your meridians, which hold the flow of energy and best release the lymph (10).
Use a gentler cleanser to wash any body part you desire,

Apply a fragrance-free emollient or oil,

Hold your gua sha stone at a 15-30° angle with the edgy side against your skin,

Apply more pressure than you would on your face, stroking the stone upward,

Use long strokes, repeating each stroke five times over a portion of the skin. 
FAQs
What Are the Disadvantages of Gua Sha?
Gua sha isn't suitable for anyone with broken skin or some medical conditions. Medical News Today says you should avoid using gua sha if you bleed easily, use blood thinning medication, have deep vein thrombosis, or have a pacemaker or defibrillator (8). Otherwise, gua sha is pretty safe and has incredible benefits. 
What Happens If You Use Gua Sha Without Oil?
Using gua sha over dry skin will pull at and irritate your skin. Elle also warns not to use the wrong oils (13). Hydrating oil is the best way to prevent unnecessary friction. Oils with too many ingredients may cause breakouts or irritation. Choose a fragrance-free emollient hydrating facial oil to ensure you get the gua sha benefits. 
Can You Use a Gua Sha Incorrectly?
Medical News Today suggests visiting an expert or esthetician to do the initial gua sha correctly to avoid potential side effects (8). An expert can show you the proper technique, direction, and pressure to prevent side effects, which you can practice at home.
What Happens If You Use Gua Sha Incorrectly?
Incorrect gua sha use may exaggerate side effects. Medical News Today states that gua sha may cause bruising, skin discoloration, and tenderness (8). Incorrect gua sha strokes may also cause lines on your face or a bacterial infection if the stone isn't clean (5). 
Is Gua Sha Better Than Jade Roller?
Gua sha massages the skin on a deeper level than a jade roller. Vogue states that both of the Ancient Chinese techniques improved skin elasticity and reduced puffiness (6). However, gua sha does a better job and has more healing material options than a jade roller. 
Check out other face-defining articles before you leave:
The Bottom Line
A good gua sha routine will leave your skin smoother, clearer, and more toned. However, follow the advice given here on how to use gua sha stones properly to benefit. Then, choose a gua sha routine that suits your needs, and start your gentle facials at home today. 
DISCLAIMER:
This article is intended for general informational purposes only and does not address individual circumstances. It is not a substitute for professional advice or help and should not be relied on to make decisions of any kind. Any action you take upon the information presented in this article is strictly at your own risk and responsibility!