Smoothies, shakes, or even waffle toppings – berries can be used as a perfect supplement for any healthy item. You can blend them, make delicious jams, and versatile desserts. Berries are small, soft, round fruits of various colors. We often associate them with joyful summer times when instead of chocolates we crave something fresh and juicy. Nonetheless, berries are far more than that and we may underestimate their qualities. Loaded with a rich nutritional profile, berries are high in fiber, vitamin C, and antioxidants which promote overall health. These are the types of sweets you can truly enjoy and at the same time obtain all the essential nutrients. This article covers the 5 amazing reasons you need to start eating antioxidant berries today.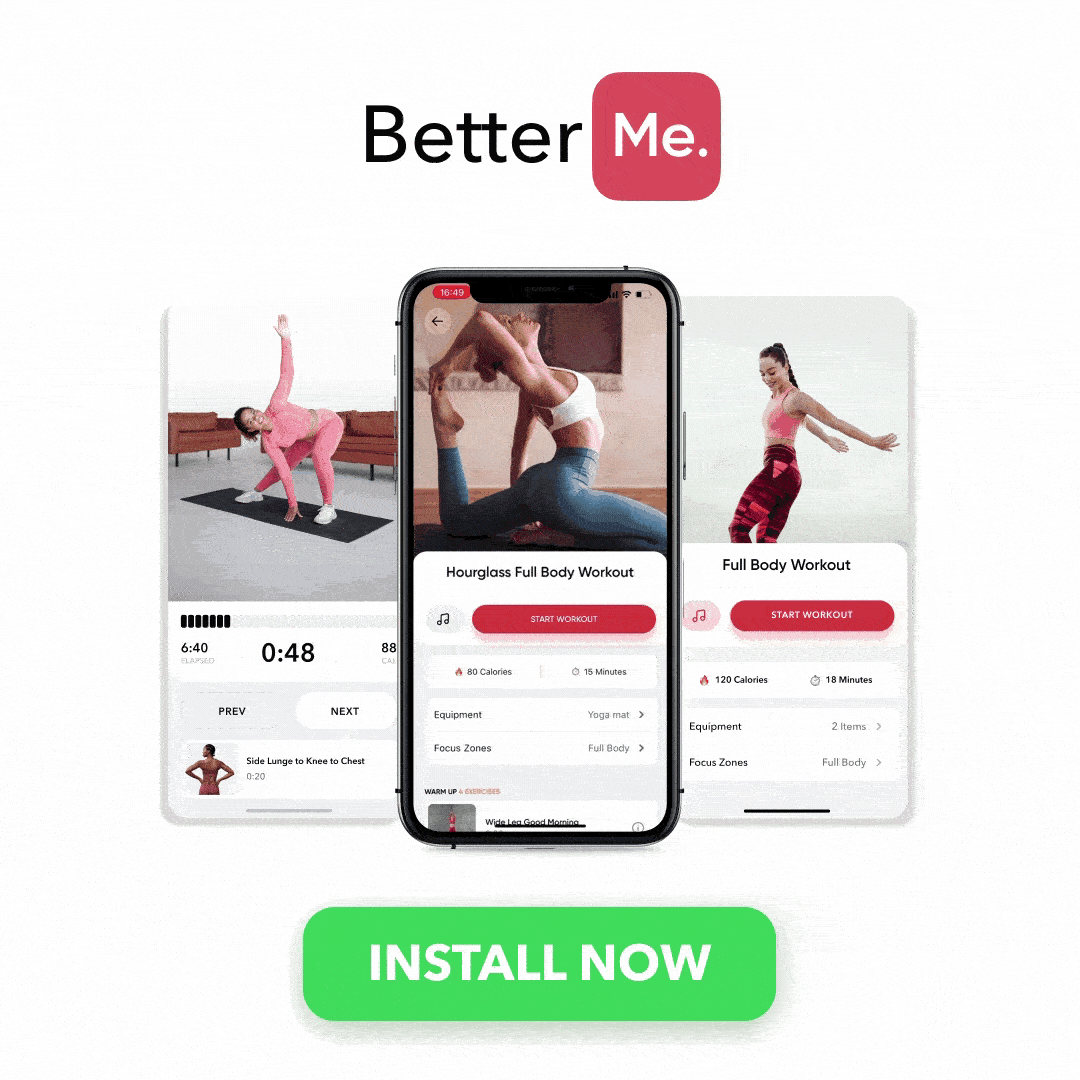 What Are Antioxidants?
Antioxidants are compounds that our body needs to fight certain diseases. During normal metabolism, some percentage of molecules become damaged and turn into free radicals. Free radicals start a chain of reactions to harm more molecules and cells. This free radical activity is linked to the development of cancer, Parkinson's disease, heart disease, and Alzheimer's (1). Antioxidants can neutralize these free radicals.
Your body naturally produces antioxidants but it might not always be enough. Thus, you can obtain antioxidants from outer sources, such as fruits, vegetables, nuts, cereals, spices, and bread. 
Consuming food and drinks rich in antioxidants may reduce the risks of serious diseases and promote your well-being. 
Which Berry Has The Highest Antioxidant Content?
You may have tried different kinds of berries and for sure gained your batch of antioxidants. However, the highest antioxidant berry is the acai berry. This berry contains the highest amount of antioxidants. The antioxidant content is measured by an Oxygen Radical Absorbance Capacity or ORAC. 
Acai berries show an enormous amount of antioxidants. The TOTAL ORAC of acai pulp is 102700 (8).
What Does Blueberry Do For The Body?
Blueberries are the most popular berry that supplies an excellent source of vitamin K. One cup of blueberries contains the following nutrients: 
Calories: 84

Fiber: 3.6 grams

Carbohydrates: 21.5 grams

Vitamin C: 16% of the daily value (DV)

Vitamin K: 24% of the DV

Manganese: 22% of the DV (

4

).
Blueberries contain the antioxidant anthocyanins. This antioxidant may reduce oxidative stress and lower the risk of heart disease (3).
Additionally, blueberries may promote heart health by: 
lowering LDL cholesterol in the blood

reducing the risk of heart attack

promoting the function of arteries
Blueberries may also lower the risk of diabetes due to the improvement of insulin levels. You can enjoy blueberries and promote your cognitive abilities as well because the studies show the positive effect of blueberries and other berries on older adults (2).
Read More: Are Strawberries Fattening: The Real Answer
How Many Antioxidants Are In Blackberries?
If you're looking for another healthy source of antioxidants, then you might want to mix blackberries with your favorite desserts. Blackberries are loaded with vitamins, minerals, and fiber. 
One cup serving of blackberries includes the following nutrients: 
Calories: 62

Protein: 2 grams

Carbohydrates: 14 grams

Fiber: 8 grams

Sugar: 7 grams

Vitamin C: 32% of the daily value (DV)

Calcium: 4% of the DV

Vitamin A: 6% of the DV (

5

).
Due to antioxidants, blackberries provide anti-inflammatory and anti-microbial properties. This antioxidant-rich berry is linked to improved digestion, reduced risk of obesity, and diabetes management (5).
You can incorporate berries into your diet by adding them to salads, mixing them with granola, or simply using them as toppings for waffles and ice cream. In this article, you'll learn about healthy antioxidants smoothies with delicious berries. 
Compared to acai berries, blackberries have a Total ORAC of 5905 (8). Even though blackberries offer a smaller (but not small) amount of antioxidants, they still positively impact your body. Blackberries have much Vitamin C and K, and they're high in fiber, and manganese, therefore, promoting better digestion and oral health.
What Is The Antioxidant Level Of Acai Berry?
Acai berries are grape-like fruit that grows on trees in South America. People harvest them from acai palm trees. They are often consumed frozen or dried which affects their nutritional value. 
Acai berries are one of the best sources of antioxidants. They contain 10 times more antioxidants than blueberries (7).
Acai berry antioxidant properties offer great benefits for our health:
They may promote cognitive function. Rich in antioxidants, berries may help lower the risk of Alzheimer's and Parkinson's diseases. Anthocyanins may also help improve memory and lower oxidative stress.

They may improve your heart health. The consumption of antioxidants can reduce the risk of heart attack and may lower cholesterol and blood sugar levels. 
People use acai for athletic performance, obesity, aging skin, and other conditions. 
The ORAC score is a method that measures the antioxidant capacities of different foods. Acai berry has the highest amount of antioxidants demonstrating a TOTAL ORAC of 102700 (8).
Lean and toned up body isn't just a far-fetched fantasy. Check out the BetterMe app and watch it propel your weight loss journey into high gear!
How Many Antioxidants Are In Goji Berries?
Goji berries also known as wolfberries are native to Asia and were used as a medicine and food supplement for more than 2.000 years. Goji berries are loaded with a medium amount of antioxidants. The Total ORAC is 3290 (8).
However, don't cross them off of your food list because goji berries bring more surprising health benefits than you could imagine.  
The consumption of goji berries may: 
Provide immune system support. Due to antioxidants that are commonly known for their immune-supporting properties, goji berries may help build immunity and prevent illnesses, ranging from a common cold to cancer. 

Protect against cancer. Antioxidants including vitamin C and zeaxanthin are responsible for fighting cancer cells. Antioxidants in goji berries may also slow tumor growth, reduce inflammation, and remove damaging substances from our bodies. 

Promote healthier skin. beta-carotene in a goji berry might make your skin look better. Beta-carotene is used in skin care products to reduce skin irritation, improve skin health, manage the effects of the sun, and manage the impact of aging (

9

).

Improve anxiety and sleep. Drinking goji juice may be linked to better mood, energy boosts, and better digestive health. 

Stabilize blood sugars. Goji berries may control the release of sugar into the blood. This helps to balance insulin and glucose levels in the blood.
Are Berry Smoothies Healthy?
Yes, berry smoothies are delectable beverages that load your body with antioxidants and other nutrients.
The best part about smoothies is that they're easy to prepare and antioxidant berries in smoothies may enhance your immune system and help you prevent negative health conditions. 
Check out this quick, mouthwatering recipe – a healthy combination of yogurt and fruit.
Read More: Are Blueberries Good For Weight Loss?
Mixed Berry Smoothie
This is an award-winning recipe for people who want to get a whole batch of nutrients in one cup. 
Ingredients:
1 1/2 cups apple juice (you may also use other juice or any type of milk)

1 sliced banana

1 1/2 cups frozen mixed berries

3/4 cup vanilla Greek yogurt

1 tablespoon honey or maple syrup (optional)

Optional garnish: fresh berries or toppings to your taste
Instructions:
Place the banana, apple juice, mixed berries, and yogurt in a blender.

Blend until smooth. In case the smoothie is too thick, add a little more liquid (1/4 cup). 

Taste and add honey or maple syrup if desired. 

Pour into glasses and garnish with fresh berries or other toppings.
Calories:

221

Carbs:

52g

Fat:

1g

Protein:

6g (

6

).
The Bottom Line
Antioxidants help protect your body from free radicals. You can get antioxidants from different kinds of healthy food and beverages. Berries are good sources of antioxidants. The 5 amazing reasons you need to start eating antioxidant berries today are potential for an improved immune system, reduced inflammation, reduced risk of heart diseases, promoted skin health, and enhanced brain activity. 
However, you may have discovered even more benefits of berries for yourself which all adds up. Berries are loaded with essential nutrients that may stabilize your blood pressure and give another boost to your energy levels. 
Acai berries have the highest number of antioxidants. Along with other berries, you can use them in medicine and delicious recipes.
DISCLAIMER:
This article is intended for general informational purposes only and does not address individual circumstances. It is not a substitute for professional advice or help and should not be relied on to make decisions of any kind. Any action you take upon the information presented in this article is strictly at your own risk and responsibility!