Unfortunately there are people struggling with chronic inflammation, and it is increasingly becoming clear that it is linked to chronic disease.  Acute inflammation is characterized by redness, pain, and swelling on the body's surface. Chronic inflammation may be less severe and less obvious, but it persists.  Dietary choices are thought to play a role in fighting and reducing inflammation. Today we look at the anti-inflammatory diet plan, including the recommended and banned foods and meal plan ideas. Take a look!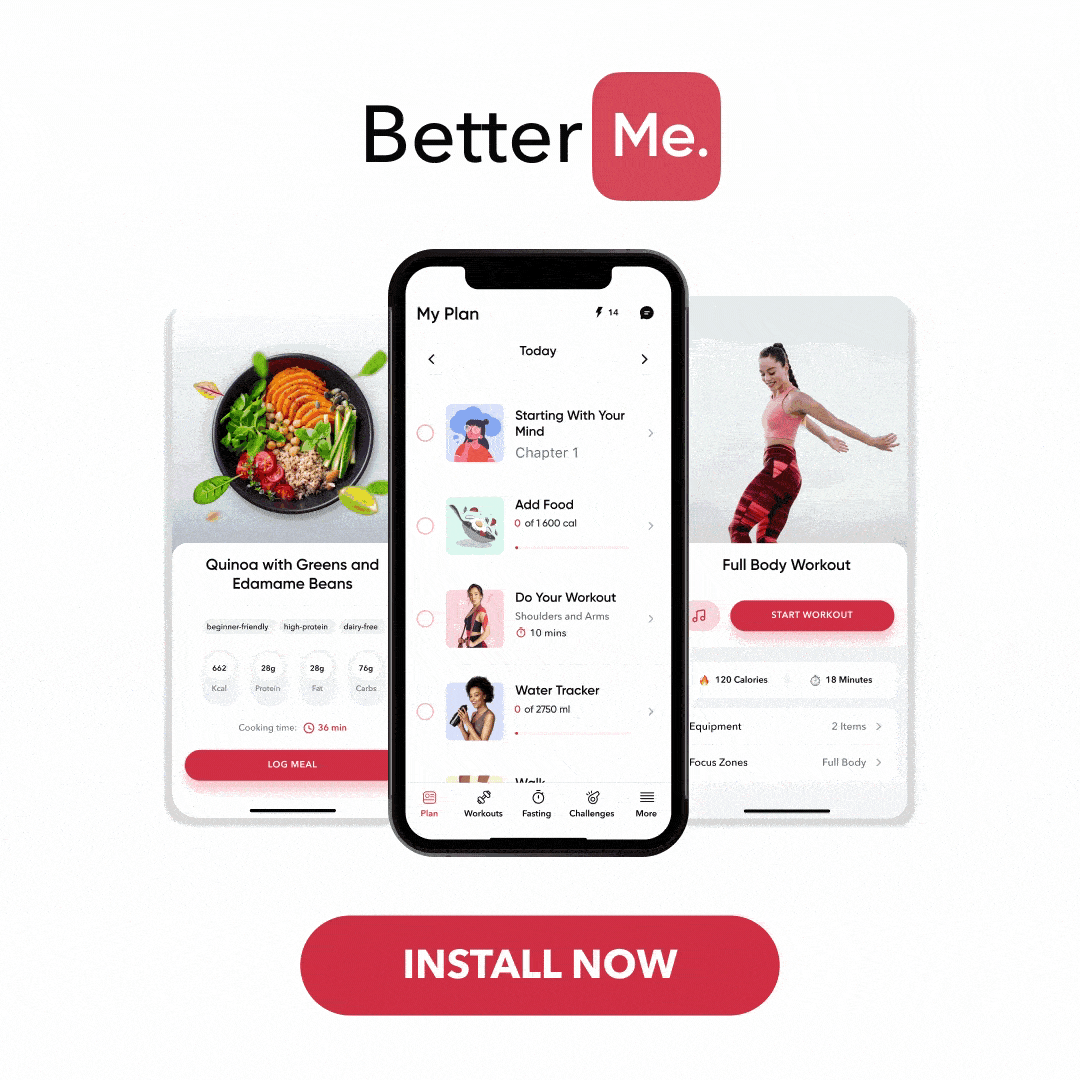 What Is Inflammation?
This is a physiological process in your body's defense and the repair of tissues. It is acutely triggered by trauma, toxins, infections, and allergic reactions (1). In some cases, inflammation can become chronic, which is linked to diseases such as neurological disease, cancer, cardiovascular disease, and autoimmune disease (1). 
Similarly, inflammation can become chronic because of the natural aging process or obesity. Luckily, evidence suggests that some dietary choices  may help reduce inflammation, potentially preventing or delaying the onset of the named diseases above (1). 
The Link between Diet And Reduced Inflammation
Foods that fight inflammation are known as natural anti-inflammatories (4). They are sometimes recommended for people with conditions that cause inflammation (4).
It is worth noting that an anti-inflammatory diet does not replace medication and other inflammation treatments. They, too, are important and must be adhered to as instructed by the physician. 
We are simply acknowledging that making a few tweaks to your diet might help reduce inflammation. Please note that changing the foods on your plate will not cure diseases like rheumatoid arthritis that are linked with inflammation (4).
Instead, WebMD states that such an anti-inflammatory diet may only lessen the number of flare-ups and might help with pain management (4). This diet is generally considered healthy and may be linked to reduced risks of other health issues (4).
Any mainstream nutrition expert would encourage you to eat anti-inflammatory foods. They include foods that are good for you for all sorts of reasons, such as fruits and vegetables, whole grains, plant-based proteins (like beans and nuts), fatty fish, fresh herbs and spices.
Read More: 21-Day Anti-Inflammatory Diet For Beginners: Get Started With This Sample Meal Plan
Anti-Inflammatory Food List
An anti-inflammatory diet encourages the consumption of diverse, healthy foods from different food groups. Some of these include:
Fruits and veggies are a staple in most diet plans, and this is no exception. However, when adding these two to your diet, you are advised to select variety and more color. Do not limit yourself to veggies or fruits of one kind or color. 
It is worth noting that some fruits and veggies are thought to be more beneficial in reducing inflammation. For example, leafy green veggies like kale and spinach have been found to help inflammation (4). Similarly, raspberries, cherries, and blackberries may be quite effective in reducing inflammation, thanks to the substance that gives them their color.
Research shows that whole grain products contain phytochemicals, like polyphenols, that can exert anti-inflammatory effects (7). Whole grains are rich in fiber and starches which are metabolized by gut microbiota into short-chain fatty acids which may eventually improve low-grade systemic inflammation (7).
WebMD also suggests whole grains can help with inflammation due to their high fiber content (4). Some excellent whole grain options are brown rice, oatmeal, whole-wheat bread, and other unrefined grains (4).
Beans have high fiber content that may help with inflammation. Additionally, they are packed with antioxidants and other potential anti-inflammatory substances (4).
Nuts contain healthy fats that may help stop inflammation. But you must be careful when consuming nuts because they have high fat and calorie counts. Take note of this, especially if you are still trying to lose or maintain your ideal weight. 
Fish is linked to many health benefits, including reducing the risk of diseases such as heart disease. This is because it contains healthy omega-3 fatty acids which fight inflammation. Some of the best fish sources to consider due to their high omega-3 fatty acids content are tuna, salmon, and sardines (4). Try to incorporate fish into your diet at least twice a week (4).
These seasonings do more for your food than enhance the flavor. They may also fight inflammation in different ways. For example, garlic has been shown to fight inflammation by blocking the production of things in your body that boost inflammation (4). Similarly, turmeric in curry powder contains a substance called curcumin that fights inflammation (4).
BetterMe is your fast-track ticket to a long-lasting weight loss! Tailor your fitness journey and maximize your results with just a couple of swipes!
What Foods To Avoid If You Have Inflammation?
Several foods are thought to be pro-inflammatory. You may want to limit or avoid them if your goal is to reduce chronic inflammation. They include (3):
Sugary or sweetened beverages like soda.

French fries, fried chicken, and other deep-fried foods.

Refined carbs like pastries and white bread.

Processed meat like hot dogs, sausage, and red meat in burgers and steaks.

Some refined seed oils.

Baked goods like cakes and cookies.

Sweets and candy.

Cheese, butter, and whole milk.

Foods with artificial trans fats like coffee creamers, lard, and margarine. (Artificial trans fats are banned in the US and many other countries, so it depends where you live).
What Is The Best Diet For Anti-Inflammatory?
Evidence shows there are several anti-inflammatory diets. Some of them include:
The Mediterranean is an eating plan based on the consumption of whole grains, healthful fats, legumes, fish and fresh produce (5). There are several underlying food principles in this diet, some of which include the consumption of: 
A wide variety of veggies, fruits, and whole grains

Generous amount of healthy fats like seeds, nuts, and olive oil

Moderate amounts of fish and dairy products

Few eggs

Very little white meat and red meat

Red wine in moderation
Evidence shows that the anti-inflammatory action of this diet has been validated in many clinical trials with subjects with different characteristics (1). Additionally, it encourages the consumption of anti-inflammatory foods, such as fruits, vegetables, fish, and olive oil. Thanks to its phenolic compounds, olive oil is especially emphasized for its potential ability to prevent inflammation-related diseases (1). 
The second diet that is widely used in crafting the anti-inflammatory diet plan is the Nordic Diet (ND). It is similar to the Mediterranean diet and focuses on consuming fruits and vegetables, particularly locally grown produce like apples, berries, pears, potatoes, carrots, and cabbages (1). 
It also emphasizes the consumption of whole grain products, local fish products, and the restriction of saturated fats, red and processed meats (1). But, unlike the Mediterranean diet, it replaces olive oil with canola (1). 
Its anti-inflammatory characteristics have also been studied. The studies indicate an association between this diet and inflammation biomarkers that fight inflammation (1).
Japanese Traditional Diet: Washoku
The traditional Japanese diet (Washoku) is also considered to be an anti-inflammatory diet due to its food features. It is characterized by a high consumption of many fish and soybean products and low consumption of animal meat and fat (1). Additionally, the diet recommends using umami to enhance the recipes' palatability instead of refined sugar and salt (1). 
This diet also advocates for healthy cooking methods such as steaming, stewing, and boiling. So, most dishes in this diet are rich in water and have low-fat and calorie counts (1). In addition, many studies on this diet indicate that it may significantly reduce or fight inflammation (1).
Read More: A 7-Day Alkaline Diet Plan To Rebalance PH Levels And Fight Inflammation
Anti-Inflammatory Diet For Beginners
When crafting this diet you need to focus on healthy fats, whole grains, nutrient-dense foods, complex carbs, and plenty of fruits and veggies. These are the dietary principles of this diet. Additionally, you must avoid ultra processed and refined foods, sugary drinks and foods, and fried foods.
On paper, this sounds easy. But without a diet plan, it is challenging to stick to such a diet. That is because of the many temptations and lack of time to prepare meals. Luckily, a meal plan can help you stay grounded and help you build the ability to say no.
It would be best for beginners to craft an anti-inflammatory meal plan with the help of a nutritionist. Such an approach allows them to include the right foods, maintain balance, and account for their daily dietary and calorie requirements.
Alternatively, you can talk to your nutritionist about meal plans you may be interested in following. For example, a 21-day anti-inflammatory diet which you may have found online. They will evaluate if it also meets all your dietary and calorie needs. Nevertheless, if you do decide to create yours from scratch, here are a few anti-inflammatory recipes to consider:
Easy Cinnamon-Roasted Sweet Potato Salad With Wild Rice Recipe (2)
This salad recipe has anti-inflammatory benefits, especially because of the inflammation-fighting powerhouse; cinnamon. Evidence shows cinnamon may fight inflammation by helping to regulate blood sugar levels that are important in controlling inflammation and the insulin resistance that often accompanies it (2):
Ingredients (2):
12 oz. sweet potato, scrubbed and cut into 1/2-inch pieces

Four oz. cooked chicken, shredded 

2 cups cooked wild rice

One medium red or yellow onion, sliced into wedges

Two medium carrots shaved

1/4 tsp. ground cinnamon

1 tsp. salt

1/2 tsp. black pepper

4 Tbsp. olive oil

2 tsp. honey

2 Tbsp. rice wine vinegar

1 Tbsp. curry powder

Nonstick cooking spray 1/2 tsp salt

1/4 tsp. black pepper

1/4 cup golden or regular raisins

1/4 cup snipped fresh cilantro
Preparation (2):
Preheat the oven to 400°F. Line a baking sheet with aluminum foil and coat with cooking spray.

Take a medium-sized bowl and mix the sweet potato, one tablespoon of oil, half a teaspoon of salt, and a quarter teaspoon of pepper and cinnamon. Toss to coat, then transfer the mixture to the prepared baking sheet. Roast for 20 minutes or until tender.

Elsewhere, take a small bowl and combine the remaining oil, vinegar, honey, curry powder, half teaspoon of salt, and a quarter teaspoon of pepper. Whisk until smooth.

Divide the rice among four-pint jars, then top with chicken, roasted potatoes, raisins, and carrots. Drizzle with dressing and top with cilantro before covering to let it chill for up to 3 days.
Nutritional Profile (2):
Calories: 403

Total fat- 16 g

Fiber- 7 g

Protein- 14 g
If you've mustered up the courage to crush your weight loss goal, let Betterme take the sting out of this demanding process. Our app will help you restructure your habits, remold your life and crank up your fitness results!
Garlic-Lemon Spinach Recipe (6)
This recipe combines three powerful anti-inflammatory foods: garlic and lemon. Garlic has an anti-inflammatory compound known as diallyl disulfide that blocks the effects of pro-inflammatory immune system messengers (6). Conversely, Lemon has vitamin C and flavonoids that help prevent cell damage and reduce inflammation (6). Here it  is:
Ingredients (6):
Two bunches of spinach stems removed, washed and dried

Three cloves of garlic, thinly sliced

Juice of 1 lemon

Pinch red pepper flakes

1 Tbsp. olive oil

Salt and black pepper to taste
Preparation (6):
Heat the olive oil in a large saucepan over medium-low heat, then add the garlic and red pepper flakes. Let them gently cook for three minutes or until the garlic is lightly browned.

Add the spinach and cook for about 5 minutes while occasionally stirring to move the uncooked spinach to the bottom of the pan.

Drain off any excess water.

Stir in the lemon juice and season to taste with salt and black pepper.
Nutritional Profile (6):
Calories: 80

Total fat- 4 g
The Bottom Line
Following an anti-inflammatory diet plan may help lessen the number of inflammatory flare-ups and help reduce the pain associated with inflammatory conditions. However, it cannot cure or treat diseases like rheumatoid arthritis linked with inflammation.
In this diet plan, you must consume foods such as fruits, veggies, whole grains, nuts, fish, beans, herbs and spices. Conversely, you must avoid sugary drinks and foods, refined, ultra processed, and fried foods. 
Diets such as the Mediterranean, Nordic, and traditional Japanese (Washoku) have been shown to help fight inflammation. This means they are considered excellent examples of anti-inflammatory diets. However, please talk to your doctor before making any dietary changes to help fight inflammation.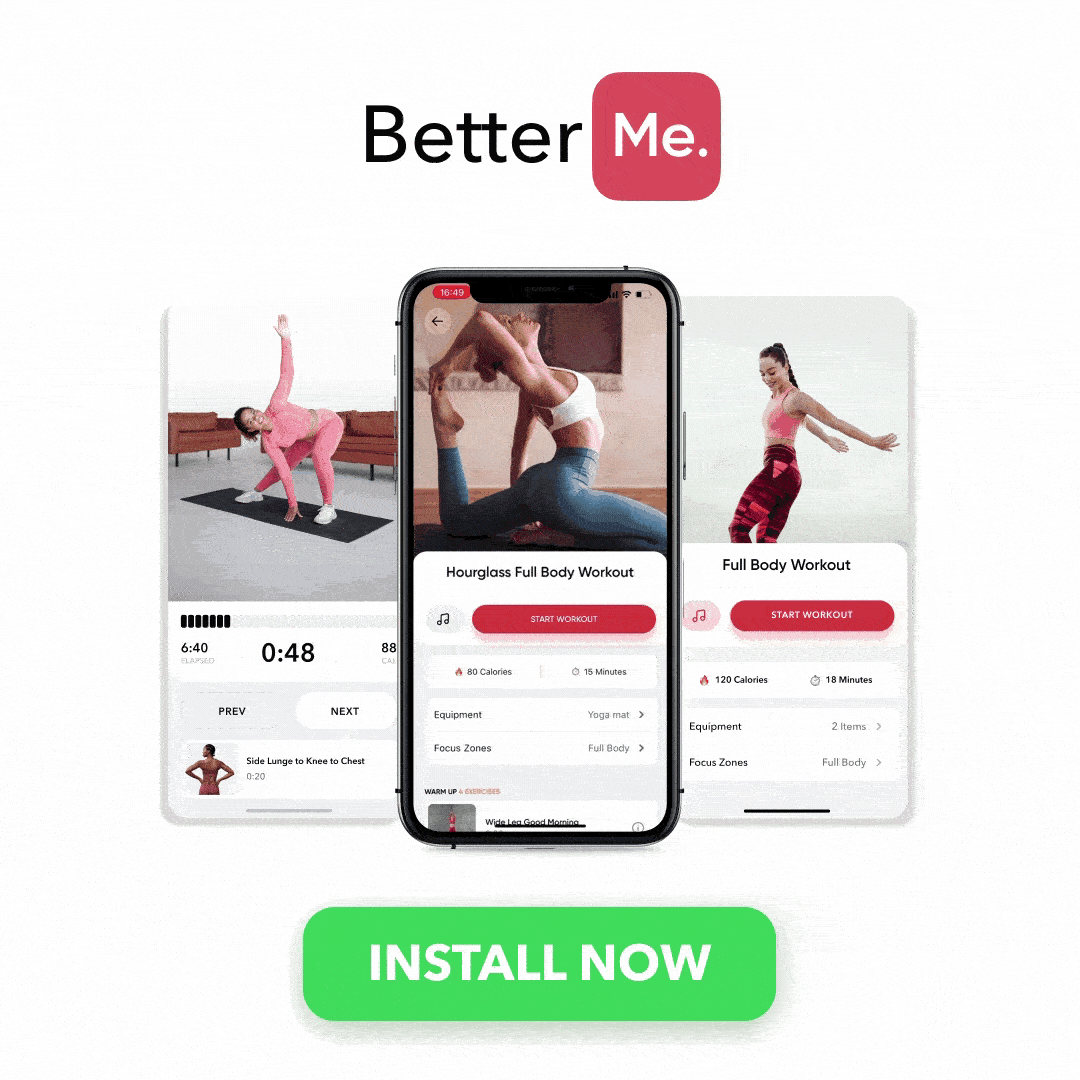 DISCLAIMER:
This article is intended for general informational purposes only and does not address individual circumstances. It is not a substitute for professional advice or help and should not be relied on to make decisions of any kind. Any action you take upon the information presented in this article is strictly at your own risk and responsibility!