So you want to start a 30-day vegan diet plan? Well, you would be joining thousands, perhaps millions of people worldwide, also following this nutrition plan. The difference is in how you enact it and why you are following it. Some people start the 30-day vegan diet plan to make a lifestyle change for healthy living, while others do it to promote weight loss.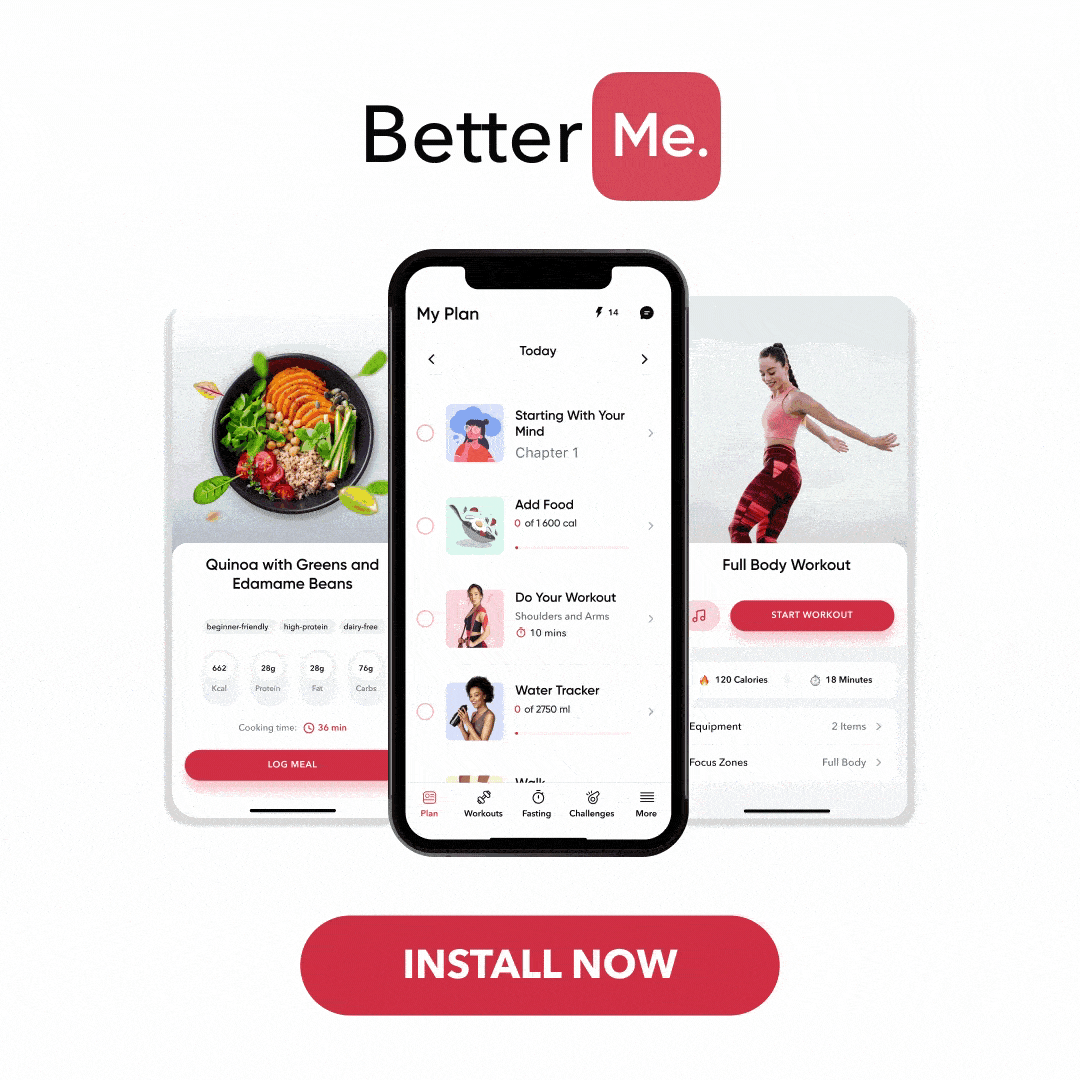 If you are one of those who are using such a plan to shed pounds, then read on. We will be discussing how this plan helps with weight loss and the pounds you can lose by following such a nutrition plan. We will also give you some meal plan ideas to consider. Check it out!
What Is The 30-Day Vegan Diet?
The 30-day vegan diet is an example of a vegan diet plan you have to follow for 30 days. Like any other vegan diet, you will have to consume only foods coming from plants. This means that you can consume any such plant-based foods as tofu, lentils, fruits, seeds, and vegetables.
With that said, note that some foods are banned in the vegan diet. These range from eggs to meat to dairy products (15). You will also have to avoid all these foods when you start this meal plan. You may also choose to avoid eating honey during this 30-day meal plan. 
Although this form of dieting is prevalent, you should only start it after seeking professional help. You will acquire a wealth of information about this nutrition plan. The information will tell you if this meal plan is worth following for 30 days for weight loss.
Additionally, a professional will help you design this plan using the right foods and the right portion sizes. With that said, let us evaluate the benefits of starting a 30-day vegan diet plan for weight loss.
Read More: How To Start A Vegan Diet: A Plant-Based Starter Guide That Will Inspire You To Finally Cross Over To The Vegan Side

How And Why The 30-Day Vegan Diet Can Help You Lose Weight?
As with any other weight-loss diet plan, the 30-day vegan diet is believed to help you lose those pesky pounds. Despite this, not many people know how and why this is the case. A little bit of verified information can help to change that. Well, here are some solid reasons on how and why the 30-day vegan diet can help you lose weight:
You Are Consuming A Diet Rich In Vegetable Fats
According to a one study, vegetarian diets may help boost your metabolism, possibly due to high vegetable fat intake (1). When you rev up your metabolism, it means that your body can burn more calories, even at rest. In turn, this makes your weight loss efforts much more effective.
You Are Focusing On Healthy Eating
Is the 30-day vegan diet healthy? Yes, it is. The following meal plan eliminates most foods high in cholesterol, saturated fats, and calories (1). These are some of the contributors to weight gain, so when you cut them off your diet, you get to lose weight.
You Are Not Eating Any Animal Foods
Medical News Today acknowledges that most animal foods tend to be high in calories and fat (15). As mentioned earlier, foods rich in fat and calories promote weight gain. What this means is that replacing these foods with low-calorie plant-based foods can help you manage your weight (10).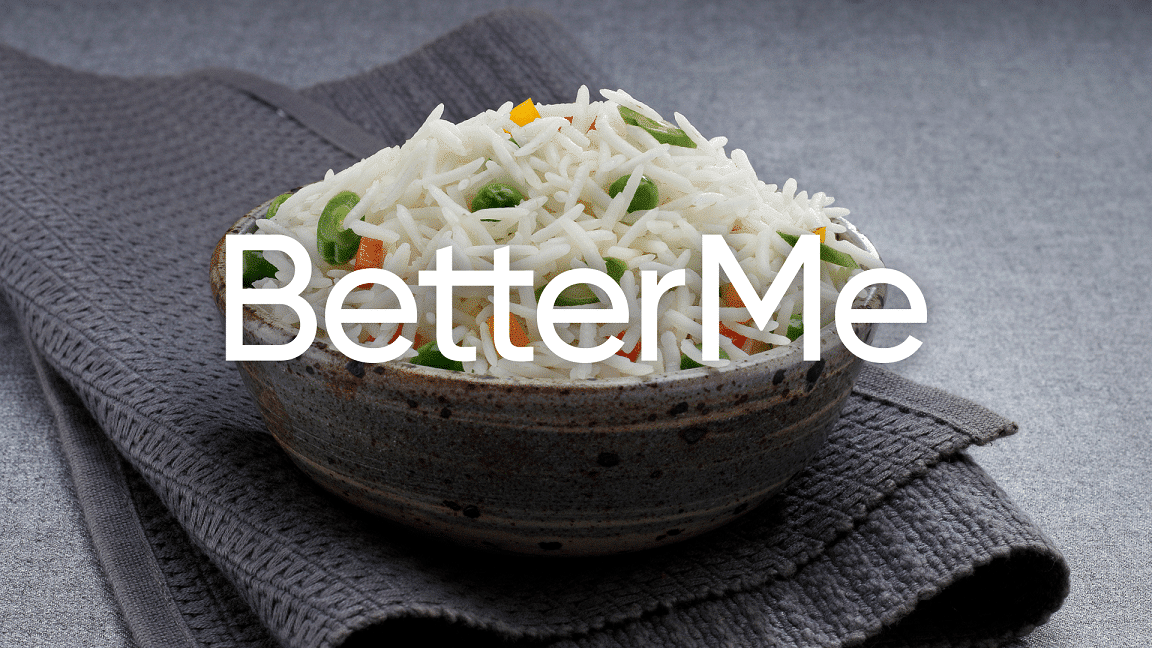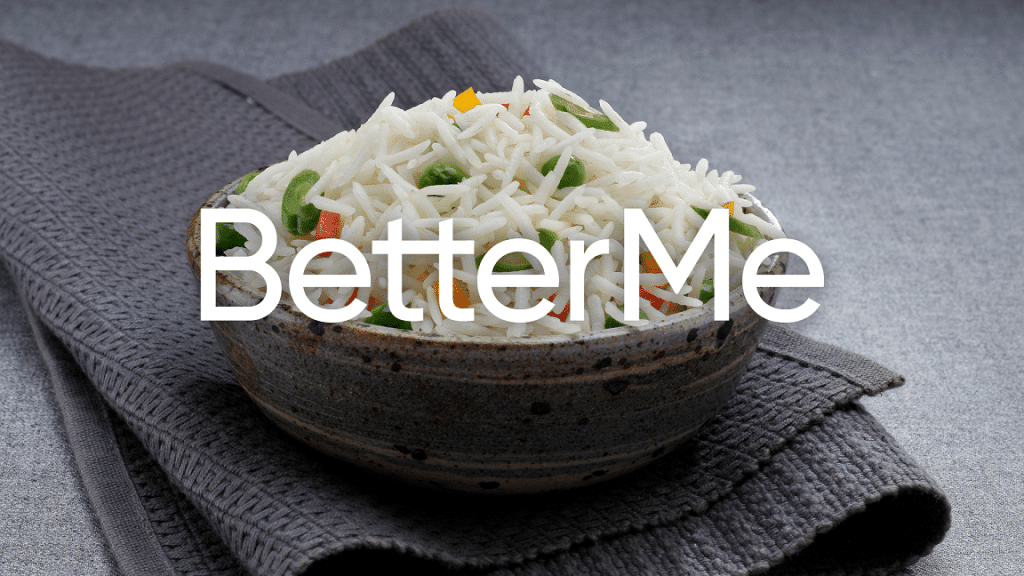 You Are Eating Plant-Based Foods
Individuals who primarily eat plant-based meals tend to have a lower body mass index (2). What happens is they get to eat plant foods rich in complex carbohydrates, high fiber, and water content. These help in making you feel full longer, thereby helping you regulate your appetite.
You Are Eating Healthy-Fat Vegan Foods Like Avocados
Although this food may be higher in fat, it increases your satiety levels (1). As such, you avoid overeating and bloating.
The 30-Day Vegan Diet Benefits
In addition to weight loss, the 30-day vegan diet can also help you reap other health benefits. Some of these include:
Going vegan can improve your heart health and reduce your risk of cardiovascular disease. According to WebMD, eating fewer animal products is associated with lower cholesterol and blood pressure (14). These are two risk factors for getting heart disease.
A  vegan diet can also help in protecting you from various cancers. These include cancers such as breast, colon, and prostate cancer (3).
Whether you're a workout beast or just a beginner making your first foray into the world of fitness and dieting – BetterMe has a lot to offer to both newbies and experts! Install the app and experience the versatility first-hand!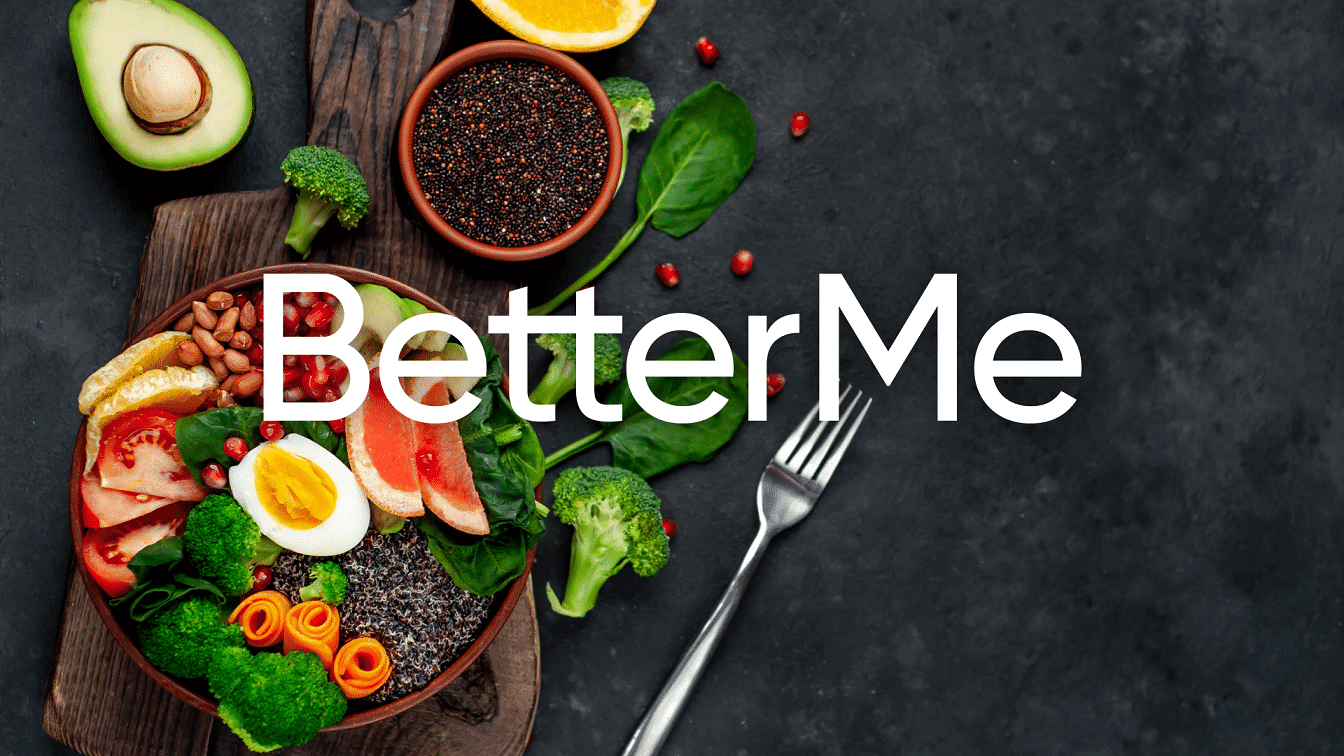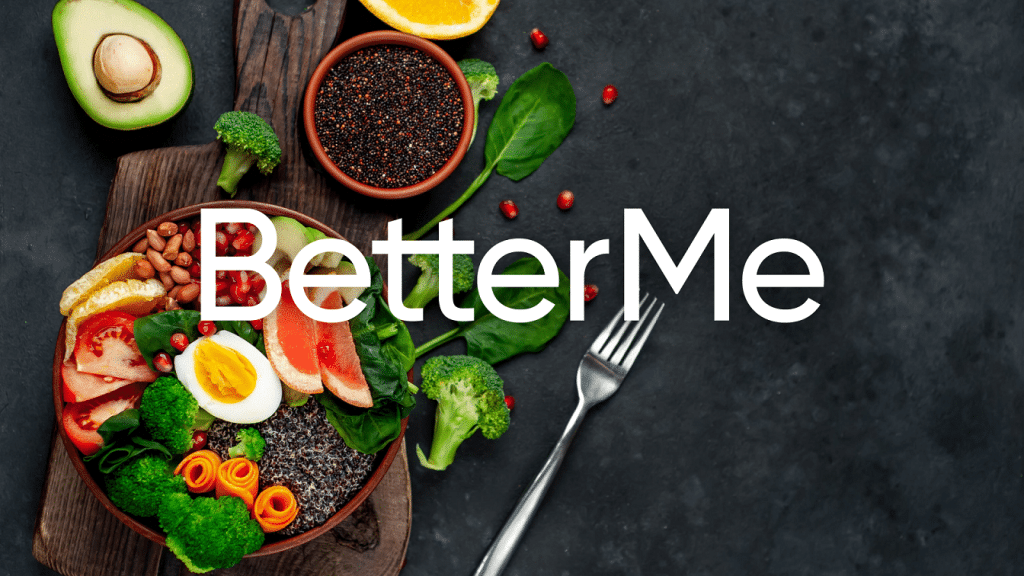 Reduced Risk Of Chronic Diseases
The following plant-based diet can also help in chronic disease prevention. WebMD states that consuming more plants can help protect you against conditions such as diabetes, high blood pressure, and obesity.
The list of the health benefits of following the 30-day vegan diet plan does not end here. Other documented health benefits of following a vegan diet include (1):
Reduced inflammation

Lower blood glucose

Decreased risk of cataracts

Reduced risk of ischemic attack or what is popularly known as a mini-stroke

Reduced cholesterol
The 30-Day Vegan Diet Risks
While veganism shows various health benefits, it also has some health risks. With this in mind, you are advised to talk to your doctor first before considering following this diet plan. Here is why you have to think twice before you start the 30-day vegan meal plan: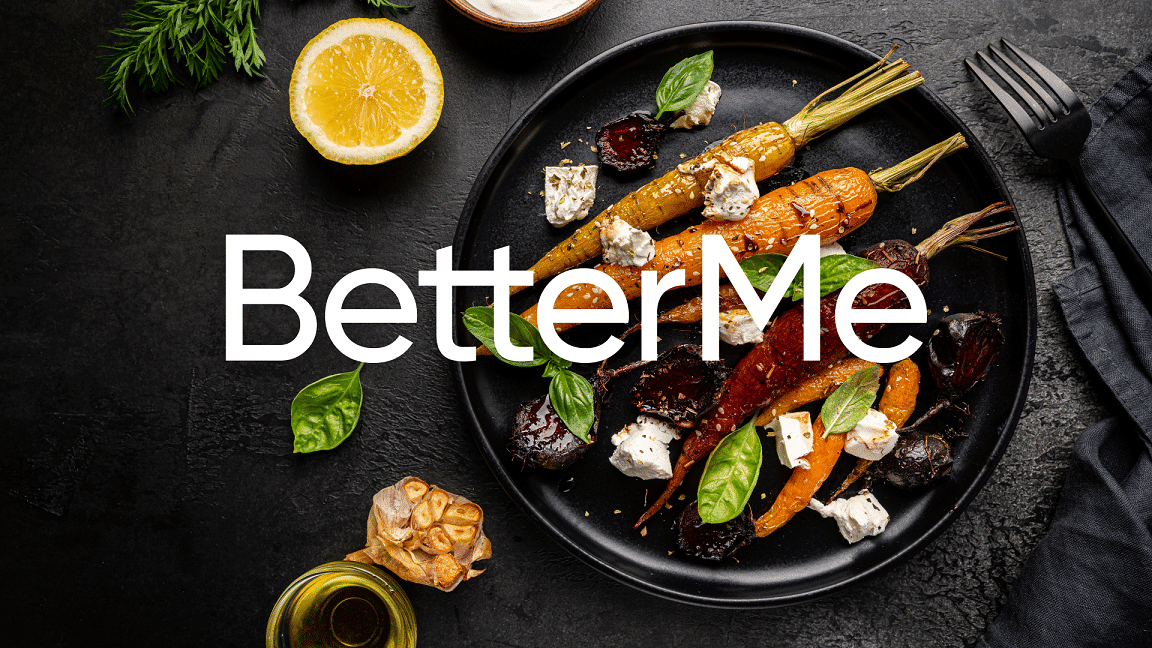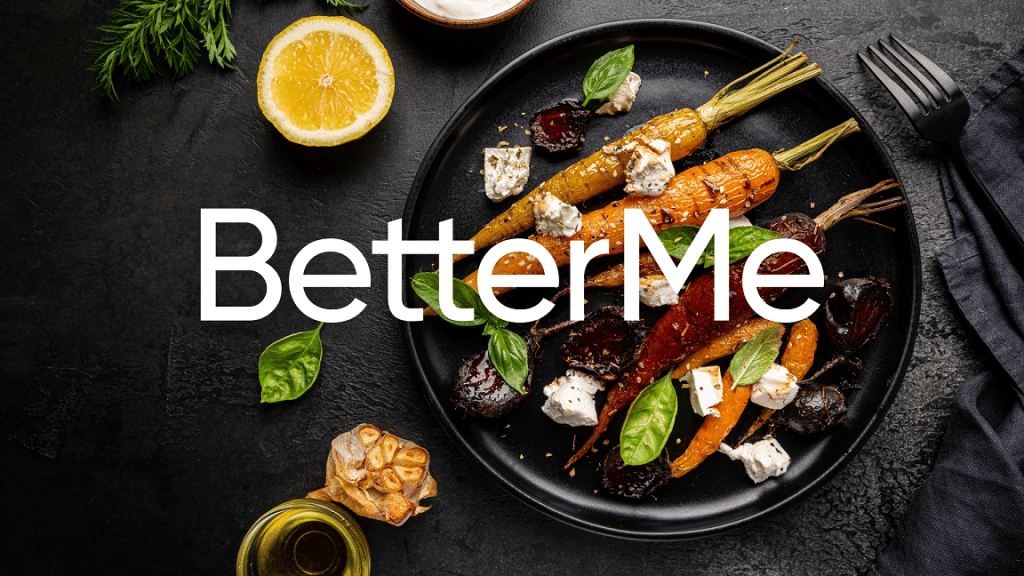 Risk Of Nutritional Deficiencies
As discussed earlier, avoiding animal products is mandatory in this nutrition plan. It is associated with numerous health benefits, including weight loss. However, avoiding animal products can also cause you to miss out on various nutrients. 
You may have shortchanges in nutrients like zinc, vitamin B-12, calcium, protein, and omega-3 fatty acids (14). You definitely need all these nutrients to power various body processes. For example, you need protein to build and repair your muscles, especially after you exercise.
Active people are advised to consume 1.2 to 2 g of protein per kg of their body weight (6). It means that if you weigh 150 pounds, your target should be consuming 82 to 136 g of protein daily. Some of the best sources of protein are poultry (contains 25 g in 3 ounces) and fish (contains 20 g in 3 ounces) (6). 
Restricting such foods can reduce the amount of these nutrients you consume. Although there are some plant alternatives, you can still end up with a deficit of these nutrients. Also, keep in mind that you cannot acquire some nutrients from plants, for example, vitamin B-12.
This is primarily found in animal products, meaning you might be at risk of vitamin B-12 deficiency if you follow this vegan diet plan (13). If not treated, this deficiency can cause anemia, intestinal problems, fatigue, nerve damage, mood disturbances, and muscle weakness (13). In such a case, you ought to seek medical supervision and perhaps even consider supplements.

How Much Weight Can You Lose By Following The 30-Day Vegan Diet Plan?
People following various weight loss plans tend to have different weight loss expectations. You might have heard of people aiming at losing 10 pounds or more a week by using certain weight-loss plans. It might lead you to think that you can lose 10 pounds in 30 days on vegan diet plans. 
The thing is, with this vegan diet 30 days weight loss plan, the idea is to lose weight safely and long-term. Keep in mind that you cannot lose weight safely or in a healthy way at the drop of a hat. Rapid weight loss usually means the loss of water, bone, and muscle (5).
Knowing this, although you think you are losing pounds very fast, the reality is that you are losing vital nutrients like water. Healthy and steady weight loss guides you to aim at losing one or two pounds weekly (5).
This means that in this diet plan, your goal should be losing 4 to 8 pounds monthly. This is because 30 days account for 4 weeks, and each week, fitness gurus recommend you target losing 1 to 2 pounds (4×1) or (4×2). 
Read More: The Vegan Diet: How It Works, What To Eat, The Benefits

The Ideal 30-Day Vegan Diet Plan Shopping List
You have probably decided to follow the 30-day vegan diet plan to burn more calories and lose weight. That is great! However, it is not as simple as you think. You do not get to just pick any other plant-based food for this nutrition plan to make sense.
Besides picking plant-based foods, you also have to consider acceptable spices and pantry items acceptable in this nutrition plan. To determine this, it might help to first sit down with your nutritionist or dietitian for such insight. 
They will help you identify what spices, pantry items, and foods are acceptable when you start a vegan diet. In most cases, they advise you to include the following foods in your shopping list (2):
Any plant-based diet plan includes fruits. This means you can go ahead and shop for fruits such as berries, avocados, melons, bananas, grapes, apples, and citrus fruits.
Given that vegan diets are mostly plant-based, this means that you need to increase your vegetable intake. Go for colorful and different varieties of vegetables to increase your range of vitamins, nutrients, and minerals. This means that you can, for example, include non-starchy and root vegetables. These include zucchini, broccoli, cauliflower, asparagus, butternut squash, carrots, sweet potatoes, tomatoes, peppers, beets, and kale.
These are vital in any plant-based diet plan as they are your best source of fiber. Some of the foods to shop for in this category include black beans, peas, kidney beans, chickpeas, and lentils.
Seeds are great snack options to consider in your 30-day vegan meal plan. In other words, they contain loads of nutrients and are an excellent way of getting plant-based protein (12). Opt for seeds such as hemp, pumpkin, chia, and flax seeds.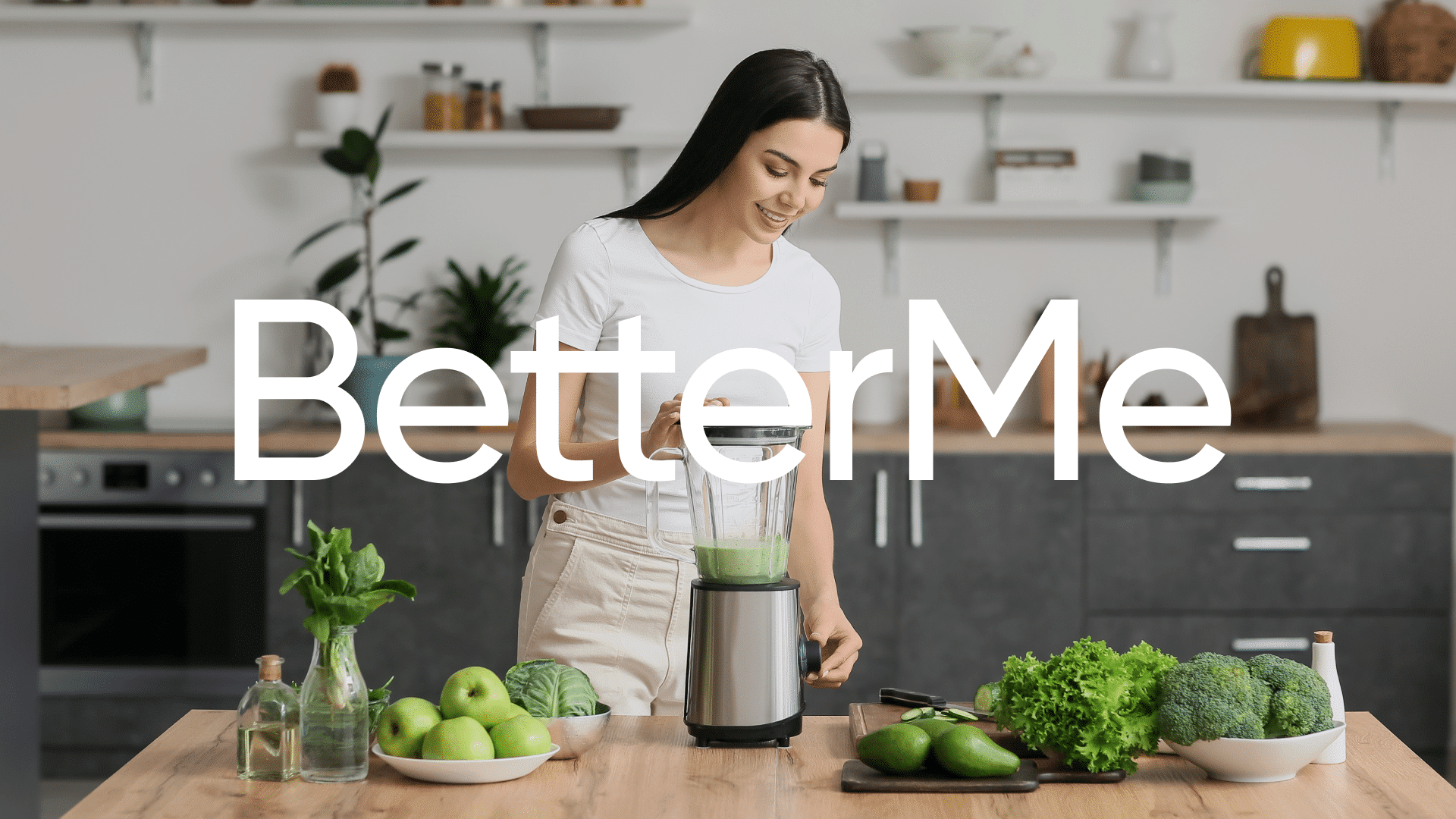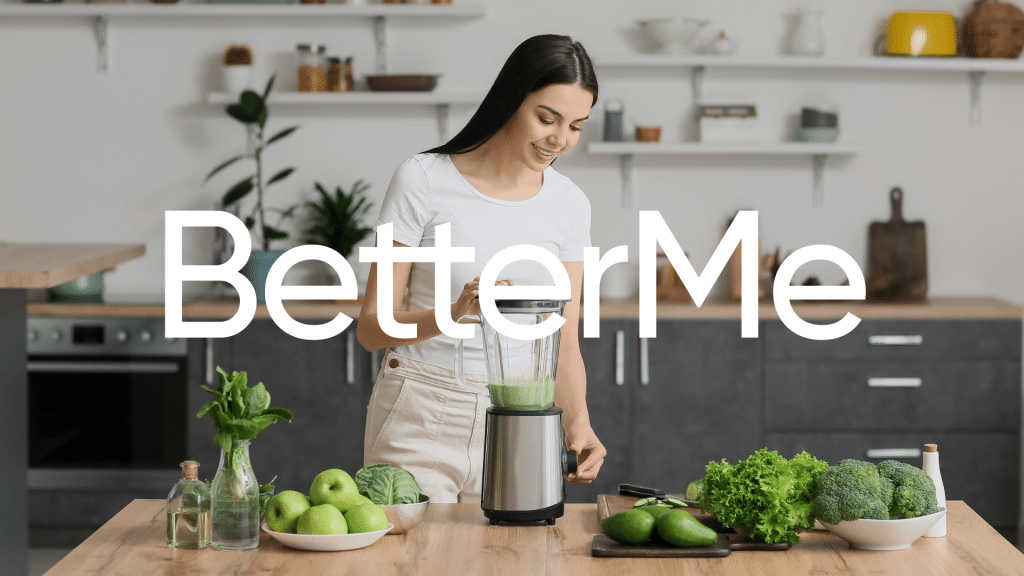 Nuts are great sources of protein, vitamins, and healthy fats. You can consider cashews, pistachios, almonds, brazil nuts, pecans, and macadamia nuts based on your preference.
Whole grains are also excellent fiber sources in a vegan diet and help in stabilizing your blood sugar. You can purchase whole grains, including oats, quinoa, brown rice, whole grain bread, buckwheat, spelt, barley, and rye.
It is important to consider plant-based healthy fat sources such as olive oil, avocados, chia seeds, flaxseed, canola oil, and walnuts.
As mentioned earlier, you must avoid animal products like dairy at all costs on a vegan diet. This does not mean cutting out dairy from your diet for the next 30 days. You can substitute it for plant-based milk and other dairy alternatives. Some healthy plant-based milk available in most grocery stores includes oat, almond, soy, rice, coconut, and hemp milk.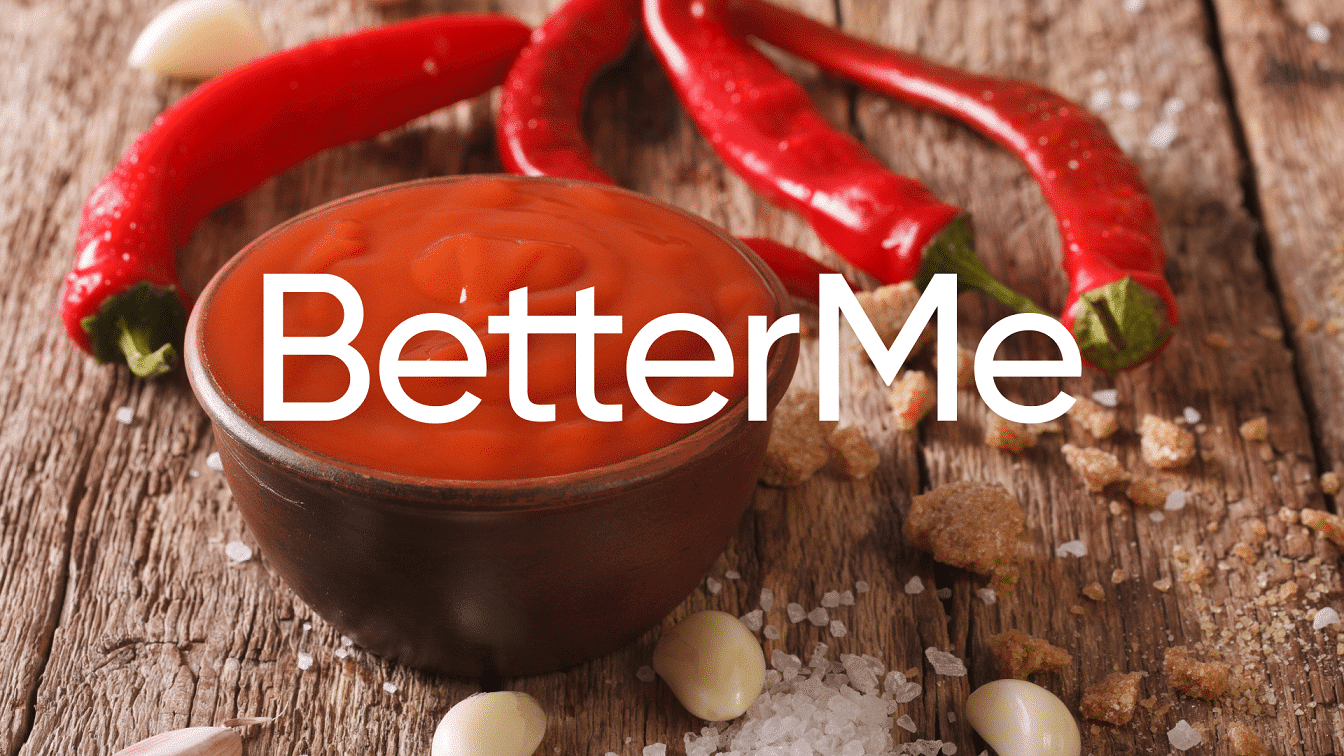 If you are especially considering a vegan keto diet, consider condiments like pepper, salt, lemon juice, fresh herbs, spices, and nutritional yeast (11).
Buy vegan butter and consider either soy or nut-based cheeses (11).
Dropping pounds by the dozens without putting yourself through the wringer is everyone's weight loss pipe dream. But what if we told you that the BetterMe app can make that happen? Keep yourself in prime shape with our fat-blasting workouts, delicious budget-sparing recipes, and body-transforming challenges with our app!
30-Day Vegan Diet Plan Ideas
If it is your first time trying this diet plan, you may wonder what recipes to use. If not, you may not be confident in your meal plan ideas. Here are some recipes and meal plan ideas that you can consider:
Breakfast Ideas
Of course, you can still have coffee or tea while following the 30-day vegan diet plan. However, in addition to these two beverages, you can also consider taking vegan smoothies. The vegan smoothie diet 30 days health benefits are numerous. 
They range from consuming enough calories to getting enough nutrients and vegetables. Here are a few ideas you can choose to consider for your vegan smoothie diet 30 days breakfast ideas:

The Tofu Strawberry Banana Smoothie
To make this smoothie, you will need to follow these steps (8):
Ingredients:
3/4 cup silken tofu

one frozen banana, cut into pieces

one cup of frozen strawberries

 half a cup of soymilk

one tablespoon of peanut butter (optional)

two to three ice cubes
Preparation:
Place all your ingredients in the blender and let them blend until you get a smooth puree.
Nutritional Profile
The following recipe only makes one serving. The nutritional content of this serving is as shown below:
Calories- 347

Cholesterol- 0 mg

Sodium- 78.2 mg

Total carbohydrates- 54.6 g

Fiber- 8.8 g

Protein- 20.8 g

Fat- 11. 5 g

Saturated fat- 1.7 g

Sugars- 27. 5 g

Iron- 12.5 mg

Calcium- 842 mg

Potassium- 1124 mg

Vitamin C- 101 mg

Vitamin A- 583 IU

The Tofu Tropical Smoothie
Next, you can consider having the tofu tropic smoothie for breakfast. The following recipe is obtained from the WebMD website and is as follows (9):
Ingredients:
two cups of diced frozen mango

one and a half cups of pineapple juice

3/4 cup silken tofu

a quarter cup of lime juice

one teaspoon of freshly grated lime zest
Preparation:
Combine everything in your blender and let them mix until smooth.
Nutritional Profile
The following smoothie recipe makes about three and a half cups. These are enough servings for at least two people. The nutritional information of one three-quarter-cup serving of this smoothie is as follows:
Calories- 254

Cholesterol- 0 mg

Total fat- 3 g

Saturated fat- 0 g

Mono fat- 1 g

Potassium- 714 mg

Protein- 6 g

Fiber- 3 g

Carbohydrates- 54 g

Sugars- 43 g

Lunch And Dinner Ideas
There are plenty of ideas you can get by merely looking at your 30-day vegan diet shopping list. However, when it comes to executing these recipes, you may find that they may seem either cumbersome or tricky. If you have such a disappointment, you might be thinking about ordering food from a vegan restaurant. 
However, you cannot do this for the next 30 days. You need to prepare some, if not all, meals yourself. Below are some simple and sweet vegan lunch and dinner ideas you can try or consider in your meal plan (15):
Coconut cauliflower curry

Vegan mac 'n' cheese

Vegan falafel burgers

Quinoa black bean tacos

Vegan cinnamon rolls

Butternut, sweet potato, and red lentil stew

Apple buckwheat pancakes

Sweet potato chickpea Buddha bowl

Southwest tofu scramble

Healthy pasta salad
If you have a sweet tooth and are craving something sugary, then you can consider making yourself the following snacks:
Some peanut butter cookies

Vegan avocado brownies

Vegan ice cream

How To Follow The 30-Day Vegan Diet For Maximum Gains?
People merely think that consuming a vegan diet will automatically help them lose weight. However, this is not always the case. Remember that these meals also contain calories, which, if not cautious, can be consumed in surplus, promoting weight gain. You, therefore, have to be mindful of several elements for this meal plan to help you drop some pounds. These include:
You need to stick to the recommended servings if there is any chance of you losing weight. These servings have calories, which, if calculated daily, help you stick to your daily calorie range. So, please pay attention to the recommended food servings and their calories (4).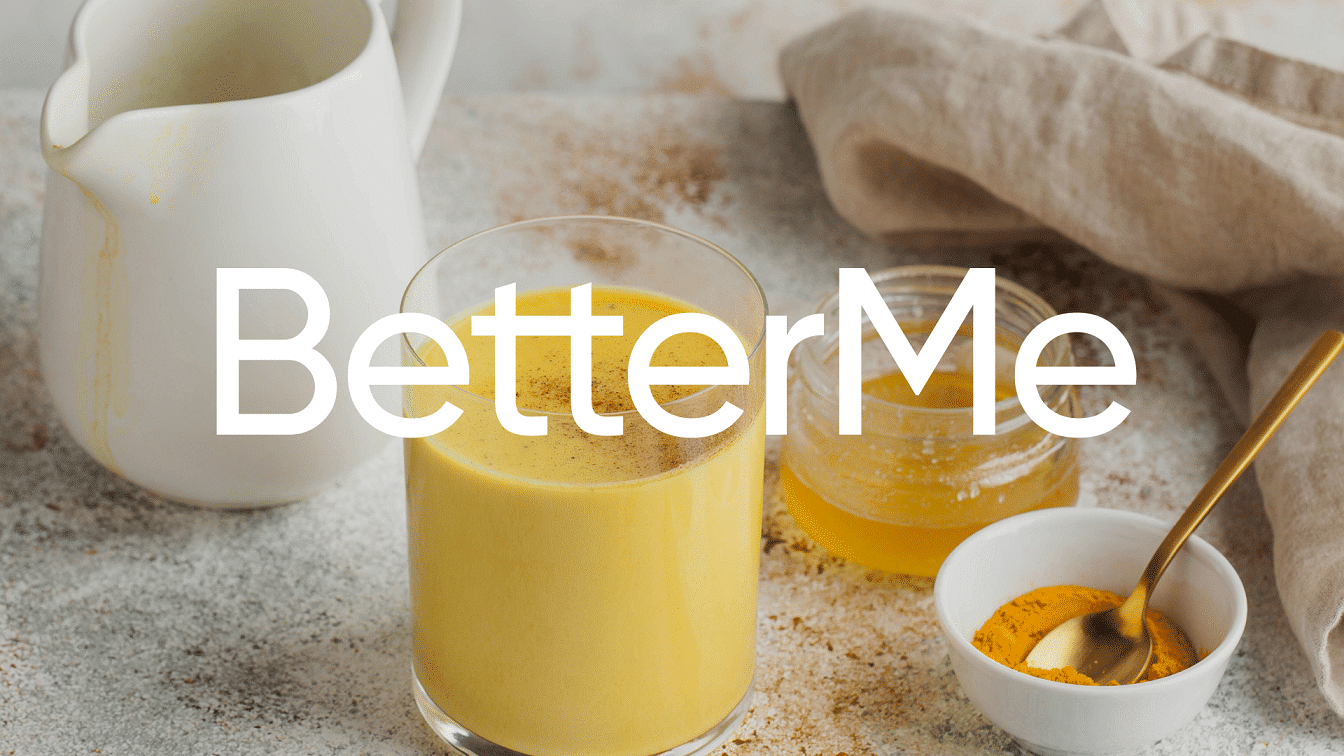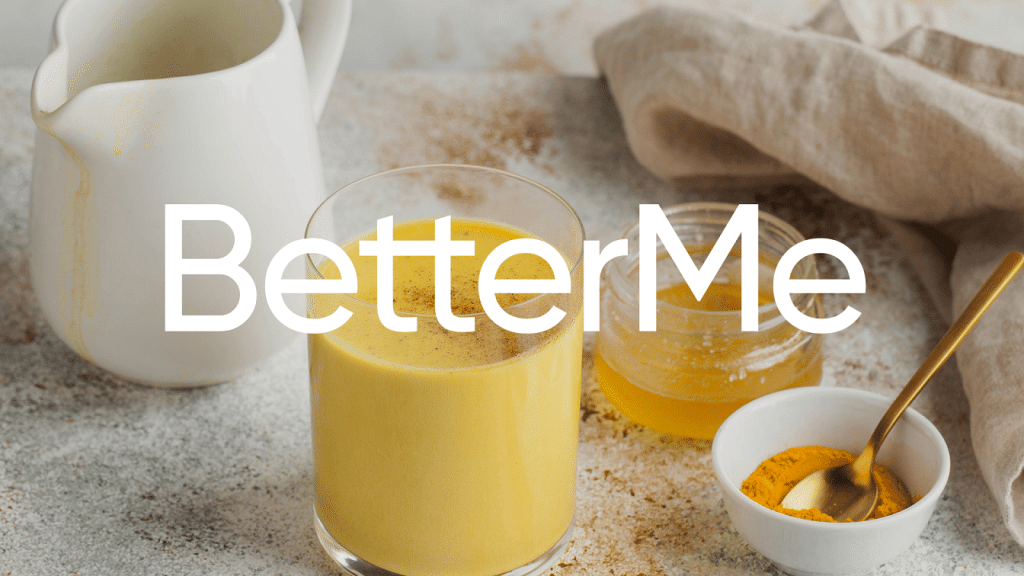 Sodium, found in salt, is linked to the risk factors of weight gain. According to WebMD, too much sodium leads to high blood pressure and other fatal diseases such as kidney and heart diseases (7). You need to watch and regulate your salt intake if your goal is weight loss.
You do not have to cook elaborate vegan diets for you to acquire nutrients. You can prepare something simple like a vegan burger or salad and still get your daily nutritional needs. The key is prioritizing the meal's nutrition aspect instead of its complexity.
The Bottom Line
Going vegan is one of the healthy lifestyles you can adopt. Experts point out it has numerous benefits, including weight loss, reduced cancer risk, and lowered risk of heart diseases. This means that you can start a 30-day vegan diet plan specifically for weight loss.
To be sure you lose weight safely, target to shed something between 4 and 8 pounds after these 30 days. Again, pay attention to your portion sizes and salt intake.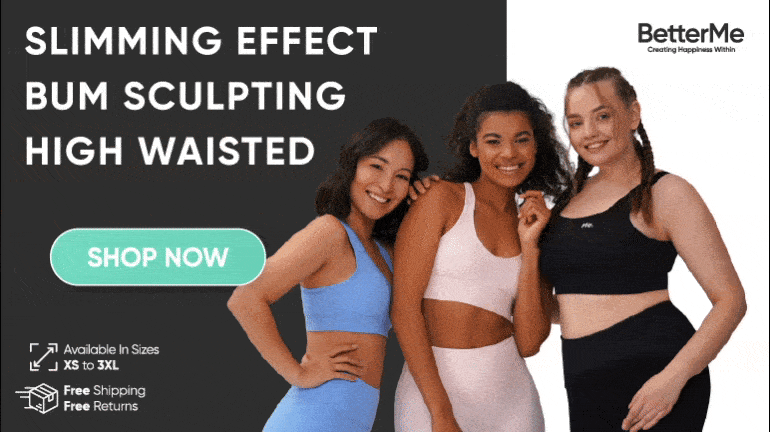 DISCLAIMER:
This article is intended for general informational purposes only and does not address individual circumstances. It is not a substitute for professional advice or help and should not be relied on to make decisions of any kind. Any action you take upon the information presented in this article is strictly at your own risk and responsibility!
SOURCES: