Mediterranean Diet Meal Plan
It will be a misconception to assume that the single function of a Mediterranean diet meal plan is weight loss. This dietary approach blends the basics of healthful eating that are unique to people around the Mediterranean countries. Interestingly, the World Health Organization identifies the Mediterranean diet as a healthy and sustainable dietary pattern (3). Also, the Dietary Guidelines for Americans authenticate its ability to promote wellness and also inhibit chronic diseases.The Mediterranean diet underpins the importance of a plant-based way of eating and places a priority on foods that include healthy fats like omega-3 fatty acids from fish, monounsaturated fats like olive oil, and vegetables. Considering the benefits of the diet, many dietitians and health organisations have eventually adopted it.
What Is Mediterranean Diet Meal Plan?
Elena Paravantes-Hargitt, a registered dietitian and nutritionist, describes Mediterranean food as "essentially a peasant diet" (1). In essence, those who practice this meal plan feed on what they grow in their gardens alongside olive oil and some dairies. This is typically the traditional cuisine of people from the Mediterranean Sea.
How It Works
Before the Mediterranean diet became this knockout eating guide for those who want to rev up their metabolism and go down a size or two, it was simply an everyday menu that people from that region stuck to without paying it any mind. However, if we get down to the bare bones of it, the Blue Zones located in the Mediterranean cities launched this eating approach into the masses. According to abundant research, the people there enjoyed a long life, bursting vigour and unfailing health.
As published in the National Center for Biotechnology Information journal, people there lived consistently for more than 100 years (2). Throughout the world, they reportedly have the lowest rates of cancer and heart disease.
Read More: Mediterranean Diet vs Paleo: Which Eating Pattern Should You Follow and Why?
How To Follow The Mediterranean Diet Meal Plan
Mediterranean diet meal plan is easy to follow once you have a working understanding of the kinds of food that you should consume and those you should avoid altogether.
Foods To Eat
The basis of the Mediterranean diet is fruits, vegetables, beans, herbs, whole grains, and nuts. This means that everything you take should centre around plants. That is not to say that you cannot consume eggs, poultry and dairy, as long as you do it in moderation. The significant kinds of food that compose Mediterranean diet include:
Consuming fruits, vegetables, healthy fats and whole grains every day (

3

).

Adding beans, poultry, fish and eggs to your menu on a weekly basis.

Eating dairy products in moderation.

Cutting back on red meat.
By implication, when you are scribbling down foods you need to stock up on, you should always prioritise the things mentioned above more than any other items you may want to get.
Whether you're looking to simply pep up your fitness routine, jazz up your diet with mouth-watering low-calorie recipes or want to get your act together and significantly drop that number on your scale – BetterMe app has got you covered! Improve your body and revamp your life with us!
Food To Avoid
To get the best out of your diet, a list of foods that you must stay away from include the following (4):
Pizza dough that has white flour and refined grains like white bread and white pasta.

Foods that have added sugars like candies, sodas, and pastries.

Processed meats like hot dogs and deli meats.

Refined oils, including soybean oil and canola oil.

Any food that is packaged or processed.
Mediterranean Diet 7-Day Meal Plan
A typical meal plan (menu) for the Mediterranean diet can look like the one shared below (4). For Mediterranean diet 30 day meal plan, you can choose to alternate the meals for each day or develop a system based on the categories of foods you are given the green light to eat.
Day 1
Breakfast
Egg (one pan-fried)

Whole-wheat toast

Tomatoes (grilled)
If you feel like you're skimping on calories, in order to avoid putting the breaks on your metabolism and successfully keep hunger pangs at bay, you can either slice more avocado or add one more egg to your toast.
Lunch
Salad greens (2 cups) mixed with cherry tomatoes

Top with olives and dress with vinegar and olive oil

Pita bread (whole-grain)

Hummus (2 ounces)
Dinner
Pizza (whole grain)

Mix with grilled vegetables and tomato sauce

Top with low-fat cheese
If you want more calories, feel free to add some shredded chicken, pine nuts, ham or tuna to your pizza.
Day 2
Breakfast
Greek yoghurt (1 cup)

Fruits like raspberries, blueberries, or chopped nectarines (half a cup)
If you need more calories, get 1–2 ounces of walnuts or almonds.
Lunch
Sandwich (whole-grain) with grilled vegetables, like bell pepper, eggplant, onion and zucchini
If you need added calories, spread avocado or hummus before you fill the bread.
Dinner
A portion of salmon or baked cod added with black pepper and garlic as flavour.

Roasted potato with chives and olive oil.
Intense sweat sessions, working weight loss tips, lip-smacking recipes come in one package with the BetterMe app. And all of it is at your fingertips, start transforming your life now!
Day 3
Breakfast
Whole-grain oats (1 cup) added with honey, dates.

Add low-sugar fruits like raspberries as a topping.
You may choose to add shredded almonds (1 ounce) if you desire.
Lunch
White beans (boiled) with spices like cumin, garlic and laurel.

Arugula (1 cup) dressed with olive oil.

Top with feta cheese, cucumber and tomato.
Dinner
Whole-grain pasta (one-half cup)

Add grilled vegetables, olive oil, and tomato sauce

Parmesan cheese (1 tablespoon) 

Day 4
Breakfast
Whole-grain toast (two slices) with a soft cheese like goat cheese, queso fresco or ricotta

Sweeten with figs or chopped blueberries
Lunch
Mixed greens (2 cups) with cucumber and tomato

Roasted chicken (a little portion) and sprinkle with lemon juice and olive oil
Dinner
Oven-roasted vegetables like zucchini, artichoke, sweet potato, carrot, tomato, or eggplant

Before you roast, toss in heavy herbs and olive oil

Whole-grain couscous (1 cup)
Day 5
Breakfast
Greek yoghurt (1 cup) 

Top with honey and cinnamon

Mix in shredded almonds and a chopped apple
Lunch
Quinoa (1 cup) with bell peppers, olives, and sun-dried tomatoes

Thyme and oregano with roasted garbanzo beans
If you desire, you can add avocado or feta cheese crumbles as a topping
Dinner
Steamed kale (2 cups) with cucumber, tomato, Parmesan cheese, lemon juice, and olives

A slice of lemon with a portion of grilled sardines

Day 6
Breakfast
Egg scramble (two)

Add tomatoes, onions and bell peppers

Top with one-quarter of an avocado or an ounce of queso fresco
Lunch
Roasted anchovies in olive oil on whole-grain toast

Sprinkle with lemon juice

A warm salad made up of tomatoes and steamed kale (2 cups)
Dinner
Steamed spinach (2 cups)

Sprinkle with herbs and lemon juice

One artichoke (boiled) with garlic powder, olive oil, and salt
Day 7
Breakfast
Whole-grain oats with maple syrup, dates and cinnamon

Use low-sugar fruits like blackberries or raspberries as a topping
Lunch
Stewed zucchini, onion, yellow squash, and potato in herb and tomato sauce, 
Dinner
Greens like spinach or arugula (2 cups) with olive oil, olives and tomato

Whitefish (small portion) 
If you have any leftover from the vegetable stew you were slurping during lunch, you can finish that as well. 

Pros And Cons Of The Mediterranean Diet Meal Plan
Pros
A 2016 review Joseph G. Mancini et al. revealed that Mediterranean diet meal plan for weight loss is possible as obese or people who were overweight lost more weight than those on a low-fat diet (6).
Read More: Mediterranean Diet Food List: Your Ultimate Cheat Sheet
Reduces The Chances Of Cardiovascular Disease
A study published in the New England Journal of Medicine found that a Mediterranean diet supplemented with either olive oil or nuts resulted in significantly lower risk of cardiovascular events like heart attack, stroke, and death in high-risk individuals (5).
Another beautiful thing about this eating guide is the healthy fats the foods you consume on this diet are loaded with. With the consumption of olive oil and fatty fishes like sardines, mackerel, salmon, herring and albacore tuna, your health is secure.
Con
When it comes to the Mediterannean diet, the good definitely overweighs the bad. However, it is not completely devoid of drawbacks. First, sticking to this meal plan may cost you a pretty penny. And on top of that, it is also quite time-consuming as you'll have to carve out at least an hour out of your day for preparing the meals since you must always eat everything fresh.
Conclusion
Mediterranean diet is indisputably one of the healthiest diets in the world. This is backed up in the annual World Report as it consistently ranks on top of the best diets (7). The eating plan has a host of benefits as it encourages dieters to live more on vegetables, potatoes, beans, fruits, and seeds.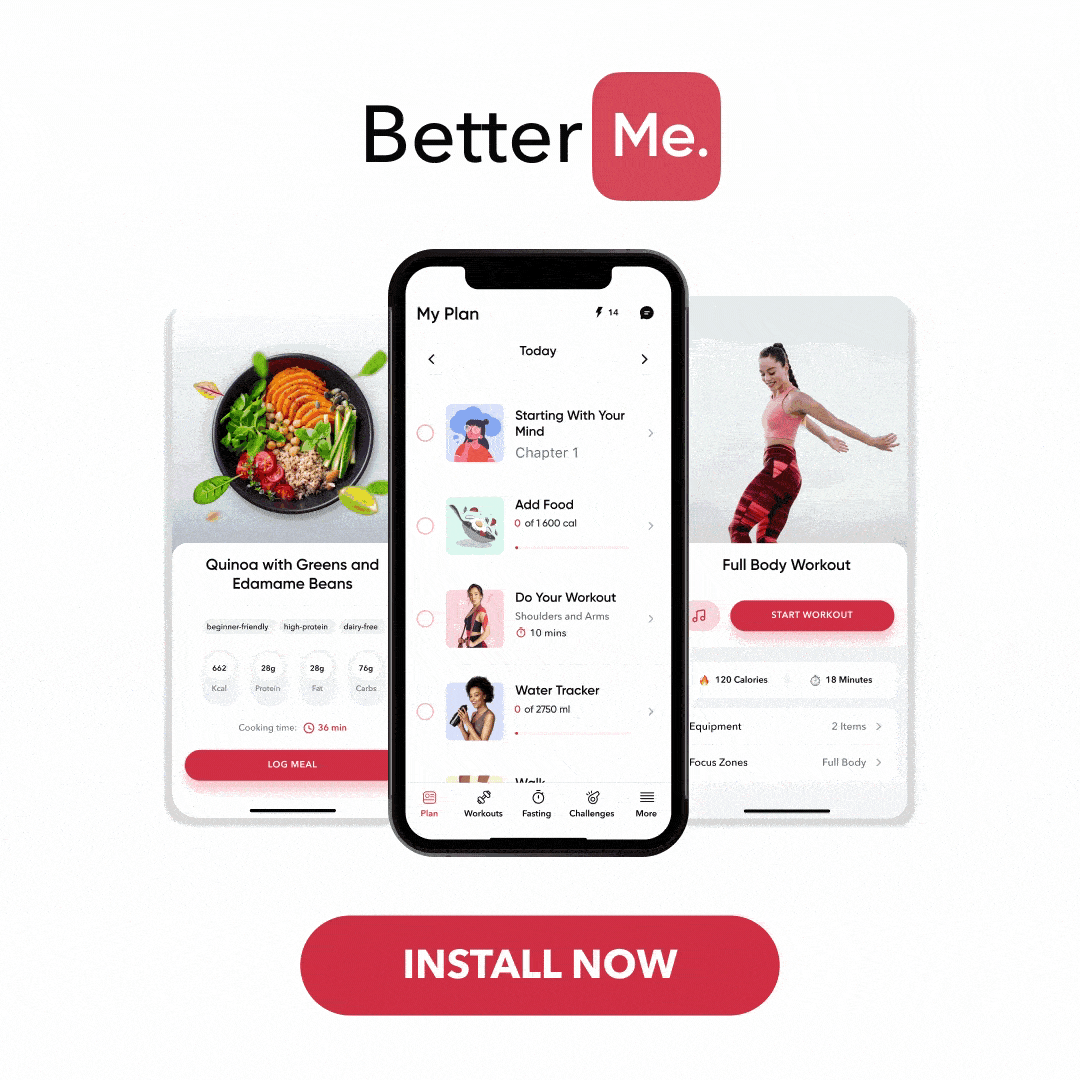 DISCLAIMER:
This article is intended for general informational purposes only and does not address individual circumstances. It is not a substitute for professional advice or help and should not be relied on to make decisions of any kind. Any action you take upon the information presented in this article is strictly at your own risk and responsibility!
SOURCES: