As the popularity of fasting diets continue, more and more people are starting to give it a try. Similar to any other diet plan, individuals choose to follow this diet plan for very different goals. For example, some are targeting weight loss while others only follow it to complement their fasting journey. This raises the question of when this diet is appropriate or rather the aim of the fasting diet. Here is everything you need to know about this meal plan before starting the 21-day fasting diet.
What Is The 21-Day Fasting Diet?
You can gather that this is an eating plan to be followed for three weeks or twenty-one days from the name. This is true. That said, most likely you cannot tell anything more if you have not encountered this diet plan before. For the longest time now, most people have tended to focus solely on the fasting method for weight loss. 'Will the 21-day fasting diet with no food involved, help with weight loss?' Perhaps this is already lingering in your mind as you read this.
Take a deep breath before you start imagining the pounds you can lose with this plan because it does not work that way. Unlike other diet plans, the main goal of this diet plan is to improve spiritual health. 
This means that even as you fast, your journey will concentrate more on improving your spiritual health instead of weight loss. If weight loss should occur, well and good, but this should not be your primary purpose.
Typically, this diet is designed for individuals who are fasting for spiritual purposes. This diet is believed to help cleanse and nourish the spirit, which helps individuals tap into their inner zen. When this happens, they dig deep and focus on soul searching, eventually coming to the realization of the importance of spiritual health.
Can You Follow The 21-Day Fasting Diet Plan Long-Term?
This is a short-term diet plan meant for cleansing purposes. It may not be effective as a long-term eating plan for various reasons. For example, this diet plan restricts the consumption of various foods like animal products.
When you do not eat eggs, fatty fish, lean meats, or poultry, you end up missing out on some nutrients. If you do not account for them in the diet plan, you suffer from various nutritional deficiencies.
Read More: Bulletproof Coffee Fasting: Should You Say No To Keto Coffee When You're On A Fast
What Can You Eat On The 21-Day Fasting Diet?
For the next 21 days, you will be following an eating plan that contains the following foods:
As we all know, eating vegetables is important and is one of the many ways of improving your health and well-being. Vegetables contain essential nutrients and dietary fiber that account for the wide range of health benefits of consuming them. For example, vegetables like spinach are rich in antioxidants that lower blood pressure and reduce cardiovascular disease risk (4). 
Most individuals limit themselves when it comes to vegetable consumption to green leafy vegetables only. You can include numerous vegetables in this 21-day diet plan, they do not necessarily have to be kale or spinach. Take a look at some of the other classes of vegetables you can consume during this period:
Cruciferous vegetables. In this category, you have vegetables like Brussels sprouts, cauliflower, and cabbage.

Marrow vegetables. Some vegetables classified in this category are zucchini, pumpkin, and cucumber.

Root vegetables. Here you have sweet potatoes, yams, and potatoes.

Edible plant stems. Asparagus and celery belong in this category.

Fruits
Vegetables and fruit go hand in hand as they are a staple in any balanced healthy meal. However, you are not limited to the type of fruits you can eat in this nutrition plan. So, whether fresh, dried, canned, or frozen, make sure you consume enough fruits.
Lean and toned up body isn't just a far-fetched fantasy. Check out the BetterMe app and watch it propel your weight loss journey into high gear!
The other class of foods you will be required to consume in this eating plan is whole grains. Do not mistake whole grains for refined or enriched grains. All three are different. Whole grains tend to be present in something like flour, for example, in whole form, meaning it has all parts of the seed present. These are the germ, bran, and endosperm (6).
The best whole grains food sources you can try out include oatmeal, barley, buckwheat, brown rice, millet, and bulgur. There are also other sources like brown bread. However, it is hard to tell if it is whole wheat or just a brown hue from added coloring. So be cautious when purchasing whole wheat bread.
The other food group you can consume in this eating plan is healthy fats. Healthy fats are essential in a fasting diet as they create a sense of fullness and slow digestion carb digestion (3). You can obtain these healthy fats from nuts, seeds, avocado, olives, and tofu.
Foods To Avoid In This 21-Day Fasting Diet
There are a couple of foods you will have to avoid for the next 21 days when following this meal plan, and they are as follows:
You need to avoid processed foods of any kind when following this diet plan. It includes foods like fries, crackers, or any other type of fast food. In addition to that, you also need to avoid foods with additives and preservatives.  
Animal and dairy products.
These two are restricted from the 21-day fasting diet plan. When we talk of animal products, we include foods like eggs, meat, and seafood. So, as much as eggs and fatty fish are rich in healthy fats, you need to avoid them and stick to the olives, nuts, and seeds. In the same way, you need to avoid consuming dairy products like cheese, butter, and ghee.  
Some may argue that some sweeteners are not harmful as others, like stevia, which is an excellent sugar substitute. As such, it can help promote weight loss. Remember that weight loss is not one of the goals of this eating plan. Please note, these sweeteners are not necessary. So, keep away from using honey, maple syrup, and even sugar.
This diet plan does not recommend the consumption of any other drink besides water. It means that you cannot take tea, coffee, soda, energy drinks, and alcohol.
Read More: Low-Carb Intermittent Fasting- Everything You Need To Know
21-Day Fasting Recipes
We understand how stressful it can be for beginners to create recipes from a list of acceptable foods. In light of this, we have come up with a sample of recipe ideas to help guide you. Take a look.
Breakfast Ideas (1)
So what should you have for breakfast if tea and coffee are not allowed? Should you skip breakfast? These are among the questions first-timers may ask when told to follow this diet plan. Take a look at some healthy and accepted breakfast recipe ideas to prepare:
Healthy porridge bowl prepared with a bowl of oats, banana, seeds, and berries (Calories- 533, Fat- 19 g, Carbohydrates- 66 g, and Protein- 17 g)

Overnight oats (Calories- 348, Fat- 11 g, Carbohydrates- 46 g, and Protein- 13 g)

Banana and tahini porridge and some toasted sesame seeds (Calories- 431, Fat- 17 g, Carbohydrates- 53 g, and Protein- 14 g)

Blueberry baked oats served with some crunchy almonds (Calories- 386, Fat- 22 g, Carbohydrates- 34 g, and Protein- 10 g)
Lunch And Dinner Ideas (1)
Some people may not have any lunch or dinner recipe ideas, especially if you restrict animal and dairy products. So what can you eat for these meals? Take a look:
Charred spring onions and teriyaki tofu (Calories- 507, Fat- 11 g, Carbohydrates- 76 g, and Protein- 23 g)

Satay sweet potato curry (Calories- 387, Fat- 25 g, Carbohydrates- 32 g, and Protein- 6 g)

Mexican bean soup with guacamole (Calories- 391, Fat- 15 g, Carbohydrates- 38 g, and Protein- 15 g)

Asparagus and broad bean lasagna (Calories- 461, Fat- 10 g, Carbohydrates- 47 g, and Protein- 39 g)

Healthy vegetable soup (Calories- 325, Fat- 11 g, Carbohydrates- 44 g, and Protein- 10 g)

Roasted cauliflower with tomato and cashew sauce (Calories- 240, Fat- 17 g, Carbohydrates- 13 g, and Protein- 7 g)

Charred baby aubergine and toasted quinoa salad (Calories- 363, Fat- 23 g, Carbohydrates- 23 g, and Protein- 13 g)

Chili and avocado salsa sweet potatoes (Calories- 594, Fat- 17 g, Carbohydrates- 78 g, and Protein- 18 g)

Sweet potato jackets with guacamole and kidney beans (Calories- 586, Fat- 21 g, Carbohydrates- 73 g, and Protein- 14 g)

Can The 21-Day Fasting Diet Promote Weight Loss?
Even if weight loss is not the primary target of this meal plan, dieters are always curious if it can prompt weight loss. According to Medical News Today, it can help maintain a healthy weight due to regular consumption of whole grains that help with increased satiety (5).
As we all know, increased satiety, better known as a feeling of fullness, limits overeating, which ultimately reduces your calorie intake. The less calories you consume, the more likely you will maintain a calorie deficit for weight loss.
Likewise, this diet can promote weight loss as it emphasizes the consumption of low-calorie fruits and vegetables. For example, one cup of raw spinach and kale only has seven calories. Such low-calorie foods are excellent food options for weight loss. 
However, this does not give you the green light of following this diet plan for weight loss. You need to first talk to both your doctor and nutritionist for further and better insight.
Looking for a way to break the vicious cycle of weight loss and tone up all the jiggly parts? Watch the extra pounds fly off and your muscles firm up with the BetterMe app!
What Are The Benefits Of The 21-Day Fasting Diet?
There are several health benefits you will reap from following this diet plan. Some of them include:
Reduced risk of cardiovascular diseases
Diets that are rich in whole grains have been shown to reduce cardiovascular risk factors (5).
Better heart health
Heart disease is one of the most growing health concerns in the United States (2). It is characterized by high blood pressure or hypertension. Most people suffer from strokes, heart attacks and failures, conditions that can be prevented by following such a diet plan. According to Medical News Today, it is possible to avoid 80% of premature heart disease by consuming more fruits, vegetables, and whole grains (2).
Reduced cancer risk
This fruit and vegetable fast meal plan can also help in reducing cancer risk. Medical News Today also acknowledges that fruits, vegetables, and nuts contain antioxidants like beta-carotene and lycopene (2). These antioxidants reduce cancer risk by protecting your body cells against damage from free radicals (2).
Better mood
Believe it or not, there is a strong link between diet and attitude. It may explain why you feel good after eating a good meal. Likewise, experts reveal that your diet affects the glycemic load. A high glycemic load may trigger depressive and fatigue symptoms (2). Luckily, this eating plan has a lower glycemic load as it concentrates on vegetables, fruits, and whole grains.
Improved gut health
The colon contains bacteria that are vital in metabolism and digestion (2). Some strains produce vitamins B and K that highly benefit the colon and help fight harmful viruses and bacteria. A diet rich in fruits, whole grains, and vegetables provides probiotics and prebiotics that help the helpful bacteria thrive in your colon (2).
Diabetes management
People with diabetes are asked to limit their use of salt and sugars and avoid consuming foods rich in saturated and trans fats. This diet plan meets this criteria as it bans these foods and instead advocates for the consumption of healthy fats and foods. Again, it can help with diabetes management as it entails consuming fruits and vegetables that help manage blood glucose levels and regulate cholesterol and blood pressure (2).
Can You Dine Out When Following This Diet Plan?
You may feel the need to dine out or find yourself too lazy to cook at one point in time. Although you may not realize it at first, it can be confusing, especially if you do not know where to get your meals. 
If it is possible, it is better to cook your meals than dine out. The chances of eating unacceptable things like meat and alcohol are pretty high when you dine out, especially with company who is not following the same eating plan.
The Bottom Line
This fasting diet was developed to help individuals improve their spiritual well-being. This diet plan entails the consumption of fruits, vegetables, and whole grains. In addition, it restricts animal and dairy fats, processed foods, drinks like alcohol, and unhealthy fats. Make sure you take note of these key elements when designing your 21-day fasting diet plan.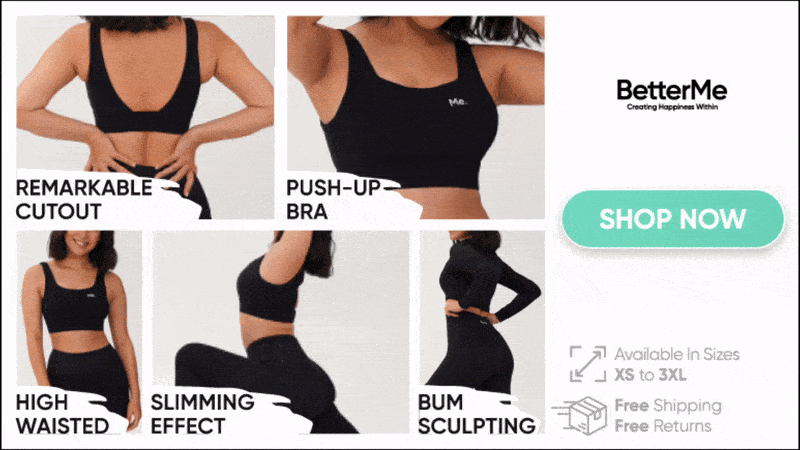 DISCLAIMER:
This article is intended for general informational purposes only and does not address individual circumstances. It is not a substitute for professional advice or help and should not be relied on to make decisions of any kind. Any action you take upon the information presented in this article is strictly at your own risk and responsibility!