If you are a certified Pilates instructor looking to start a small studio or a Pilates enthusiast thinking about buying some equipment for your home, then learning more about wall Pilates equipment is a top priority for you. Here is all you need to know to help you figure out the best wall pilates equipment for weight loss for your small commercial or home studio.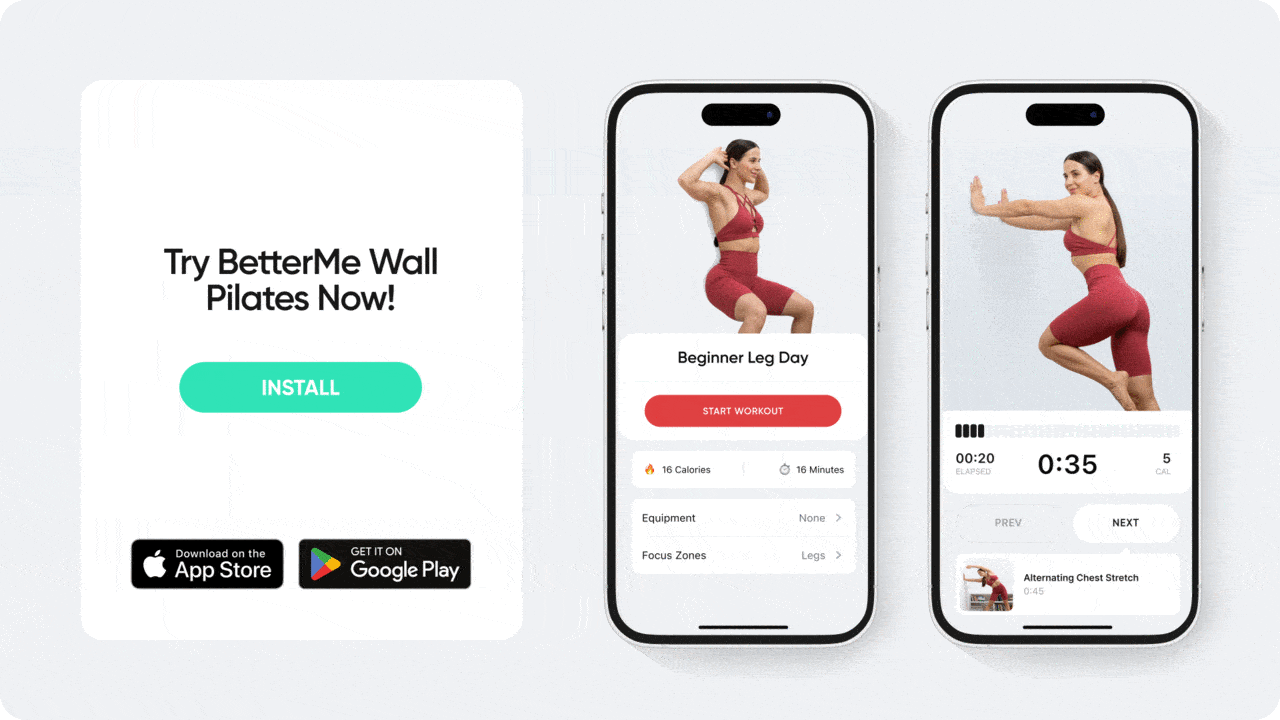 Why Are Wall-Mounted Pilates Equipment Better?
Before getting into all the necessary equipment for wall pilates, why should you choose this apparatus and not the standard that we often see traditionally used?
It is cheaper – A Pilates class tends to cost as much as it does – not only because instructors need to go through extensive training but also because Pilates equipment, specifically the reformer table, is quite expensive.
A wall pilates unit, on the other hand, is much more affordable. As a new studio owner, you are already putting down so much money. Getting wall pilates equipment will be less painful to your pockets as compared to reformers. 
It takes up less space – Because they are mounted on the wall instead of sitting diagonally on the floor, it maximizes space, making it the perfect equipment for pilates at home or for small studio use.

Offer a full-body workout – Classic Pilates are already a hardcore core workout (

1

). However, because of how the table is set up, the workout doesn't challenge your muscles as much. Wall Pilates equipment on the other hand, is said to challenge your muscles more, especially your lower body.
Read More: Here Is How Pilates Wall Units Can Improve Your Workouts
What Is The Best Wall Pilates Machine For Home Use?
When it comes to answering the question of which wall pilates machine is best for home or even studio use, the answer almost always depends on the individual. There are 3 main types of wall units available in the market today.
A ladder Unit – This one has wooden planks all across it from top to bottom. It allows the practitioner to hang on it from various heights, which increases the level of difficulty of the workout. Instead of springs, this unit comes with elastic bands.

The classic springboard unit – The back is a simple wooden panel that offers more stability, especially for explosive workouts with a lot of pulling. The wooden spring unit also comes with more spring attachments than the ladder or minimalistic design.

Minimalistic design – This simple unit has an open back with wooden platforms at the top and bottom to fasten them to the wall. Depending on the manufacturer, these designs can have less or just as many springs as the wooden unit.
Pick one that suits your tastes best.
Whether you're looking to simply pep up your fitness routine, jazz up your diet with mouth-watering low-calorie recipes or want to get your act together and significantly drop that number on your scale – BetterMe app has got you covered! Improve your body and revamp your life with us!
What Equipment Do You Need For Wall Pilates?
If you cannot afford a wall unit, the next best thing is doing the viral Wall Pilates that only needs the four walls in your home. To do this variation, here is a Wall pilates equipment list to help you get the most out of your workout
A yoga mat – It provides a soft padding for your back against the hard floor.

Resistance bands – They are great for building muscle and increasing resistance to any workout, Pilates included.

Pilates ball – Like the resistance band, the ball also helps increase the challenge of many classic workouts. The ball is versatile and can be used for Pilates workouts that target the core, lower body (legs, hips and glutes), wall planks and pushups, and even in extension and stretching exercises.

Ankle weights – Help with building strength, especially in your legs, by adding an extra level of strength training.
Read More: Pilates Wall Workout Chart: A Quick Guide For Beginners
The Bottom Line: What Is The Best Wall Pilates Equipment?
The most important Wall Pilates equipment for studios are wall units that people can use as well as well-padded yoga mats. The wall unit is great for versatile exercises. 
For those who want to do wall pilates at home and cannot afford the wall unit, a quality yoga mat is all you need – as well as any wall in your home. Weights, resistance bands and balls are nice add-ons but not quite necessary.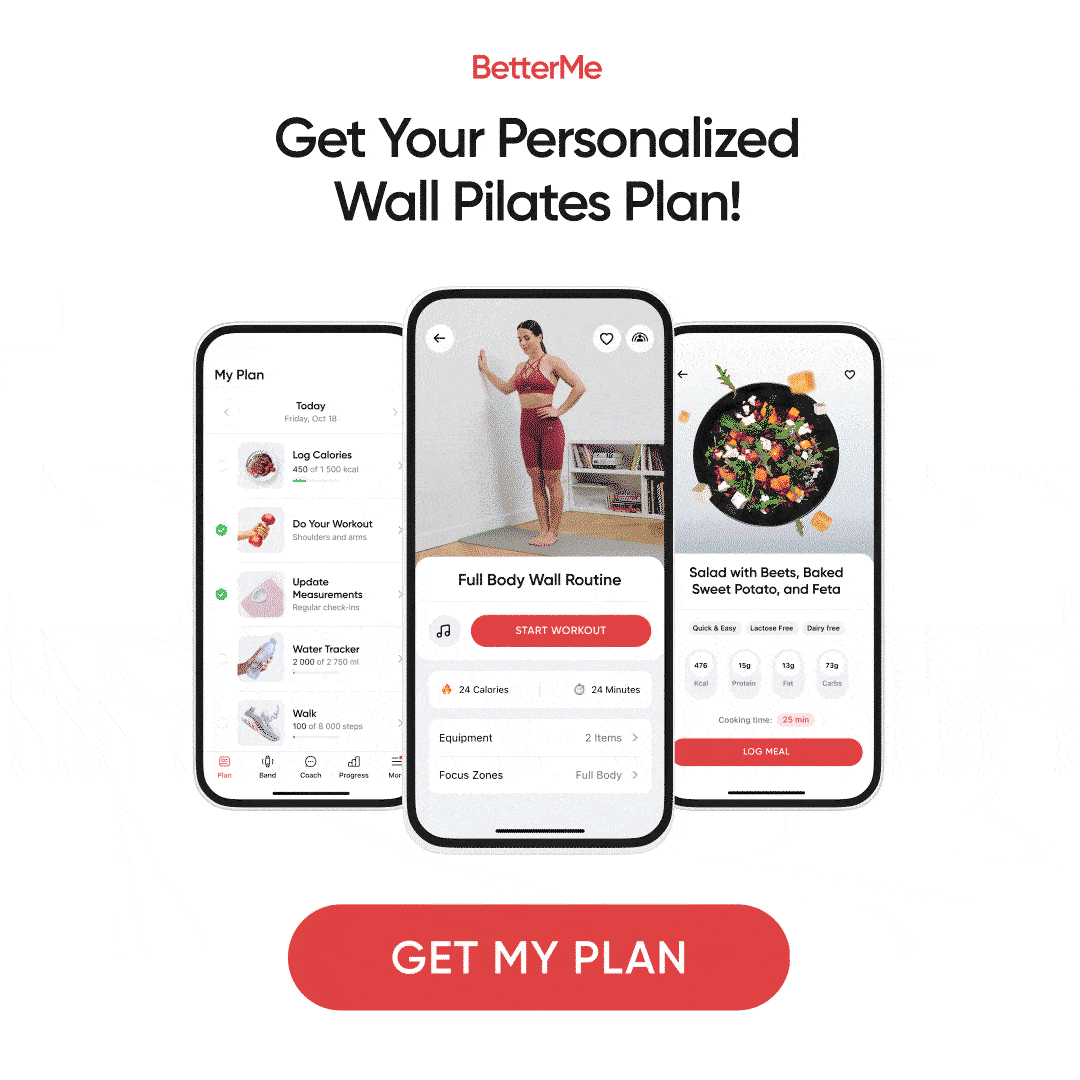 DISCLAIMER:
This article is intended for general informational purposes only and does not address individual circumstances. It is not a substitute for professional advice or help and should not be relied on to make decisions of any kind. Any action you take upon the information presented in this article is strictly at your own risk and responsibility!