Wall pilates have gained viral popularity on social media over the last few months for being a cheaper alternative to the typically very expensive Pilates classes. Knowing this you might ask, how effective is wall pilates? Does it provide the same results as a standard class?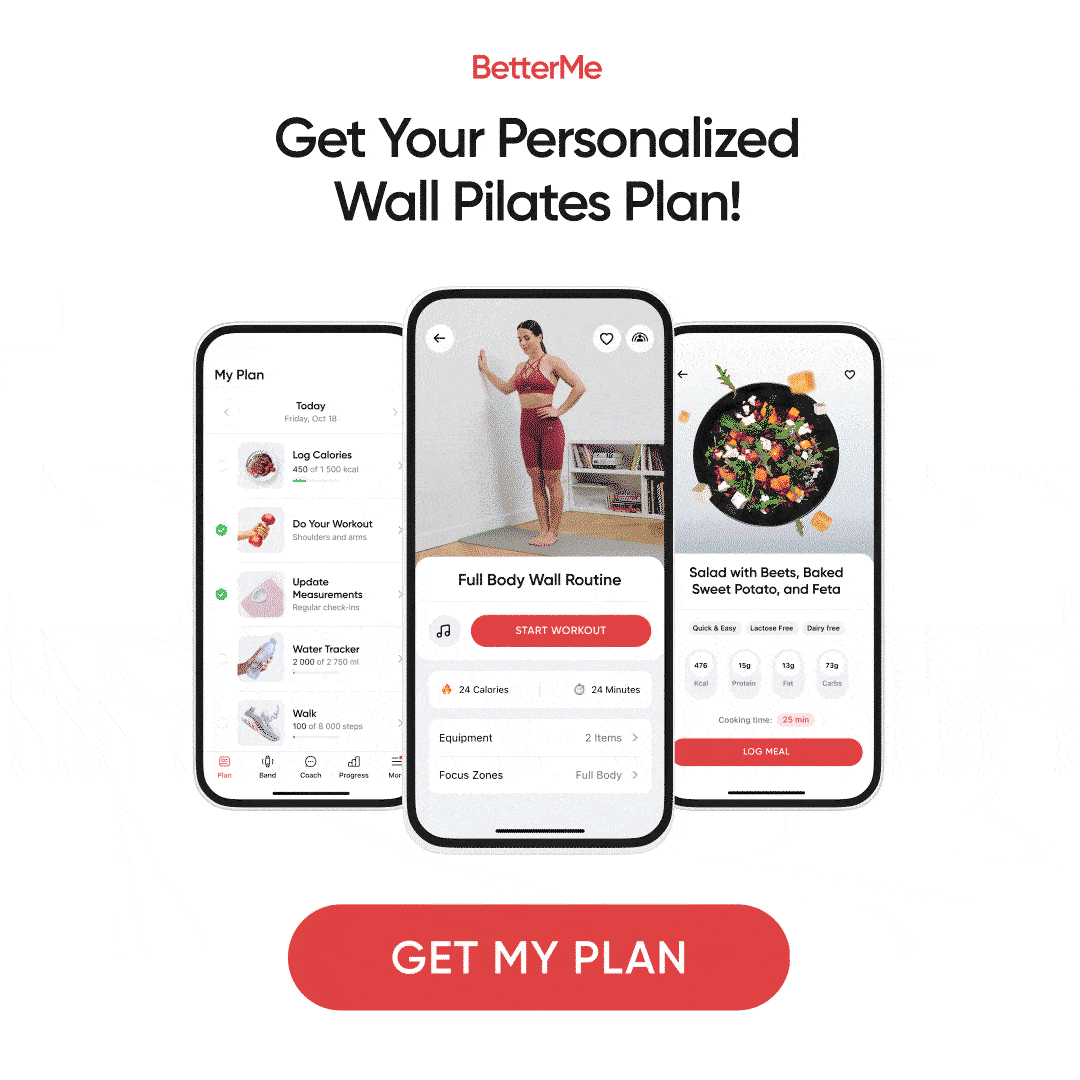 How Effective Is Wall Pilates?
Simply, it is very effective. Wall pilates works just the same as a traditional class. 
Not only is it cheaper, but it also works great at relieving back pain, burning calories, improving flexibility and mobility, relieving stress, improving cognitive function, fixing your posture and balance, boosting cardiovascular fitness&tone and strengthening muscle, giving better sleep and much more (4, 10, 6, 8, 2, 3, 1, 9).
Does Wall Pilates Tone Your Body?
Yes, it can. A review of nine studies published in 2022 showed that this workout can improve body composition in terms of increased skeletal muscle mass and decreased body fat mass. More muscle and less fat equals a well toned body (7).
Which Is The Best Wall Pilates App For Beginners?
If you are a beginner looking to try this exercise for the first time, then the BetterMe app is your best bet. The BetterMe wall Pilates beginner routine offers a simple yet effective full body workout that will have you toning your core and other muscles in no time.
Read More: Pilates Diet Guide: What To Eat Before And After A Pilates Workout
Is Wall Pilates Effective For Weight Loss?
It depends.
Remember that this is a low impact workout and thus will not burn as many calories or be as effective for fat loss as the high impact exercises (5). Heavier people should use this as a workout for active rest days.
FAQs
What Is The Most Effective Form Of Pilates?
For weight loss, muscle strength as well as endurance, pilates with resistance are the most effective option.
How Long Does It Take To See Results From Wall Pilates?
Wall pilates before and after results? Everybody is different, thus it's different to predict when you'll be able to see wall pilates results. However, it generally takes anywhere between 3 to 6 months of consistent exercise to see results.
Yanking yourself back in shape has never been so easy with our game-changing fitness app! Start transforming your life with BetterMe!
Why Is Wall Pilates Better?
It's cheaper and the wall provides an extra layer of support and stability – something beneficial for beginners, seniors or people with injuries.
The Bottom Line: How Effective Is Wall Pilates?
Wall pilates is very effective – just as effective and beneficial as any reformer class you can pay to take in a studio.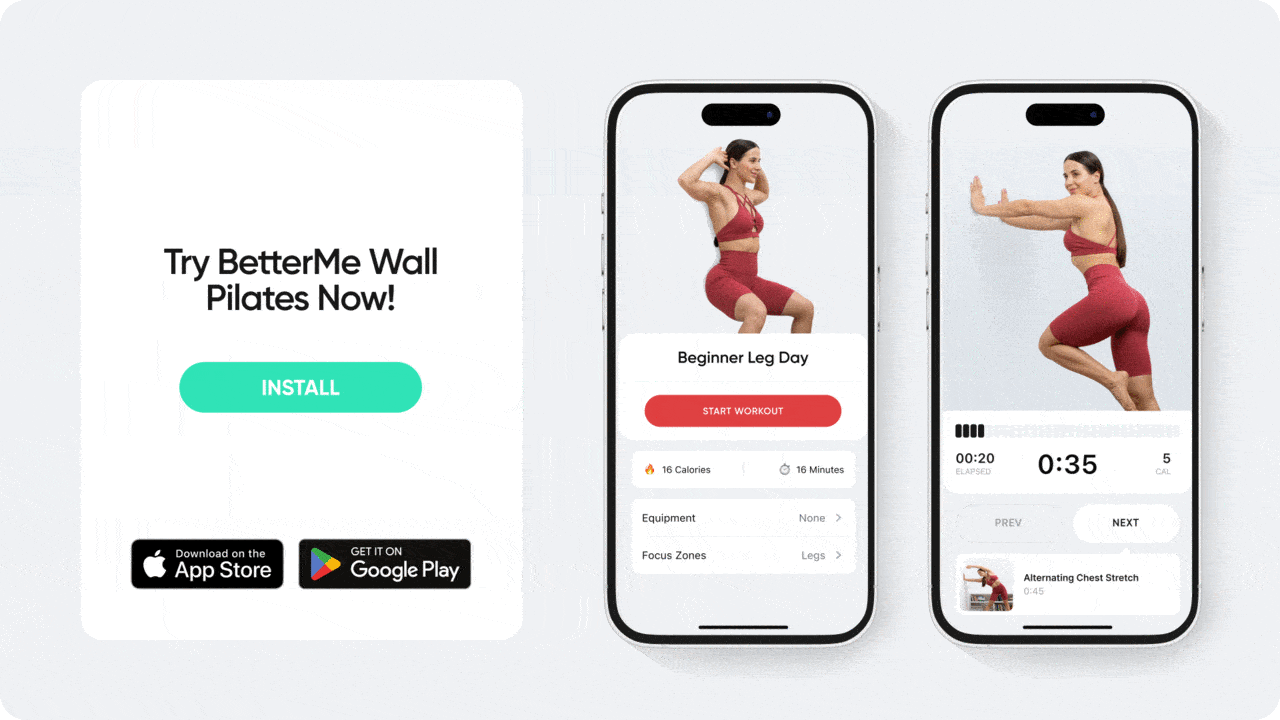 DISCLAIMER:
This article is intended for general informational purposes only and does not address individual circumstances. It is not a substitute for professional advice or help and should not be relied on to make decisions of any kind. Any action you take upon the information presented in this article is strictly at your own risk and responsibility!