What Is Pesarattu?
At first glance, the name pesarattu sounds quite exotic, which, in fact, it is. In Telugu, pesarattu literally means a "moong dal dosa," which is a South Indian crepe made of rice and mung beans. The food has a reputation of a healthy and effective fat burner due to it being rich in protein (11). The component that spices pesarattu up and makes it a great option for those who want to lose weight is mung beans. These are very nutritious legumes and a vegetarian-friendly source of protein. Mung beans include many of the essential amino acids, which are vital for body protein synthesis (4, 6). In addition, the legumes are high in vitamins, especially vitamin C that helps people prevent stress, cold, cardiovascular diseases, and cancers (7). Overall, adding mung beans to your dosa can both benefit your wellbeing and assist you in weight loss.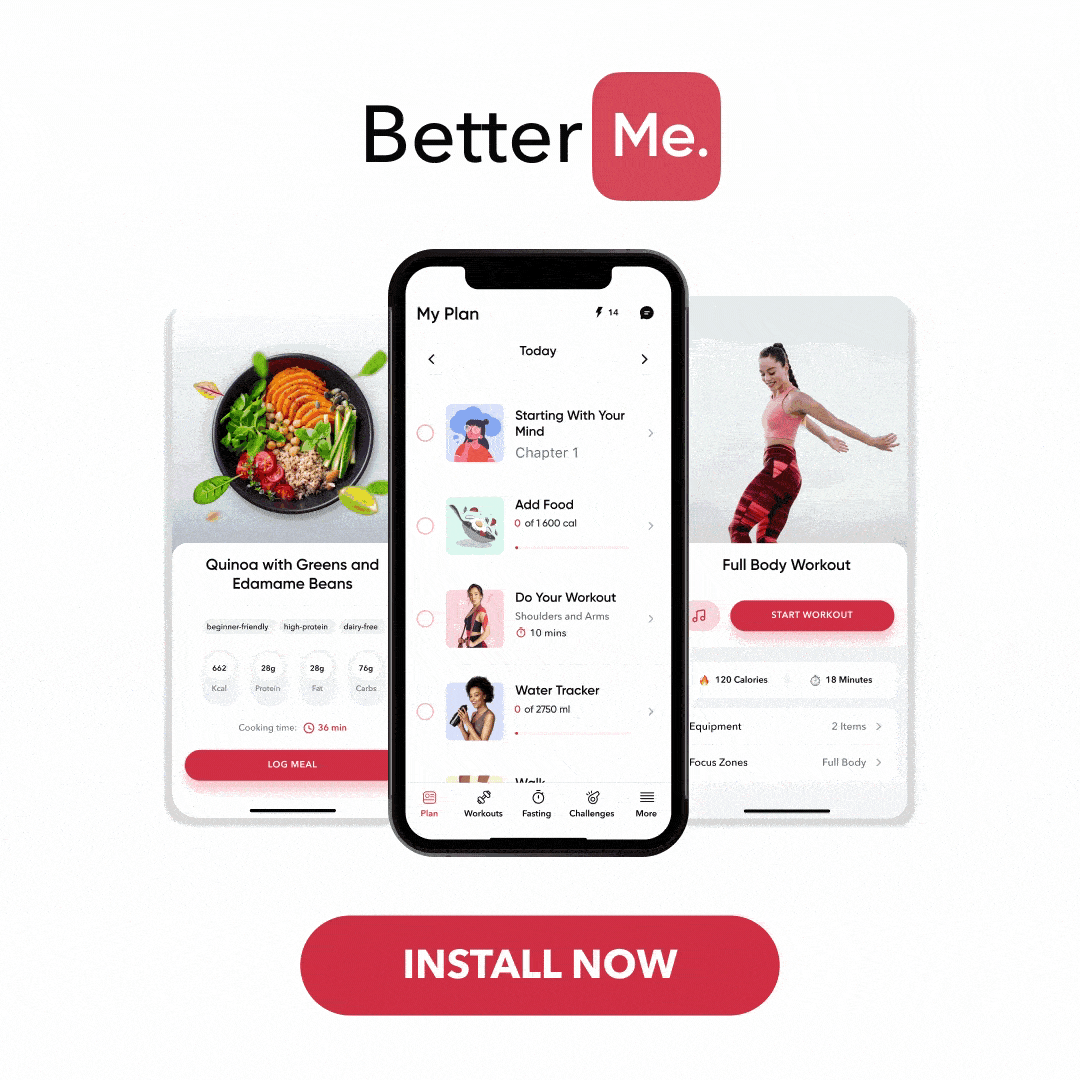 Pesarattu And Weight Loss
The primary reason why pesarattu makes a top-notch weight-loss-friendly food is a great deal of protein in it. In fact, a cup of mung beans contains fiber that may help reduce the levels of LDL ("bad" cholesterol) and about 50 grams of protein (11).
Protein is said to curb appetite and contribute to the feeling of satiety. Therefore, after a high-protein meal, a person will be able to spend more time without eating (1). As a result, increasing the protein intake enables a person to cut down on the number of calories they consume, contributing to the weight loss (10). High-protein diets provide ample building blocks for the human musculoskeletal system and lean body tissue, which help regulate energy expenditure. By preserving lean body mass, protein prevents drastic reduction in the energy expenditure, which is crucial for those who want to stay physically active (9).
Being rich in protein, moong dal can help you to burn calories and belly fat, which is notorious for being extremely hard to get rid of. There is no food that can make you burn fat from a specific area, but creating a calorie deficit can lead to overall loss of body fat, some of which will be abdominal fat. Especially, overweight people who eat much protein lose weight faster than those with a lesser protein intake (3).
Read More: High Fiber Diet: What To Eat To Ensure A Smooth-Running Digestion?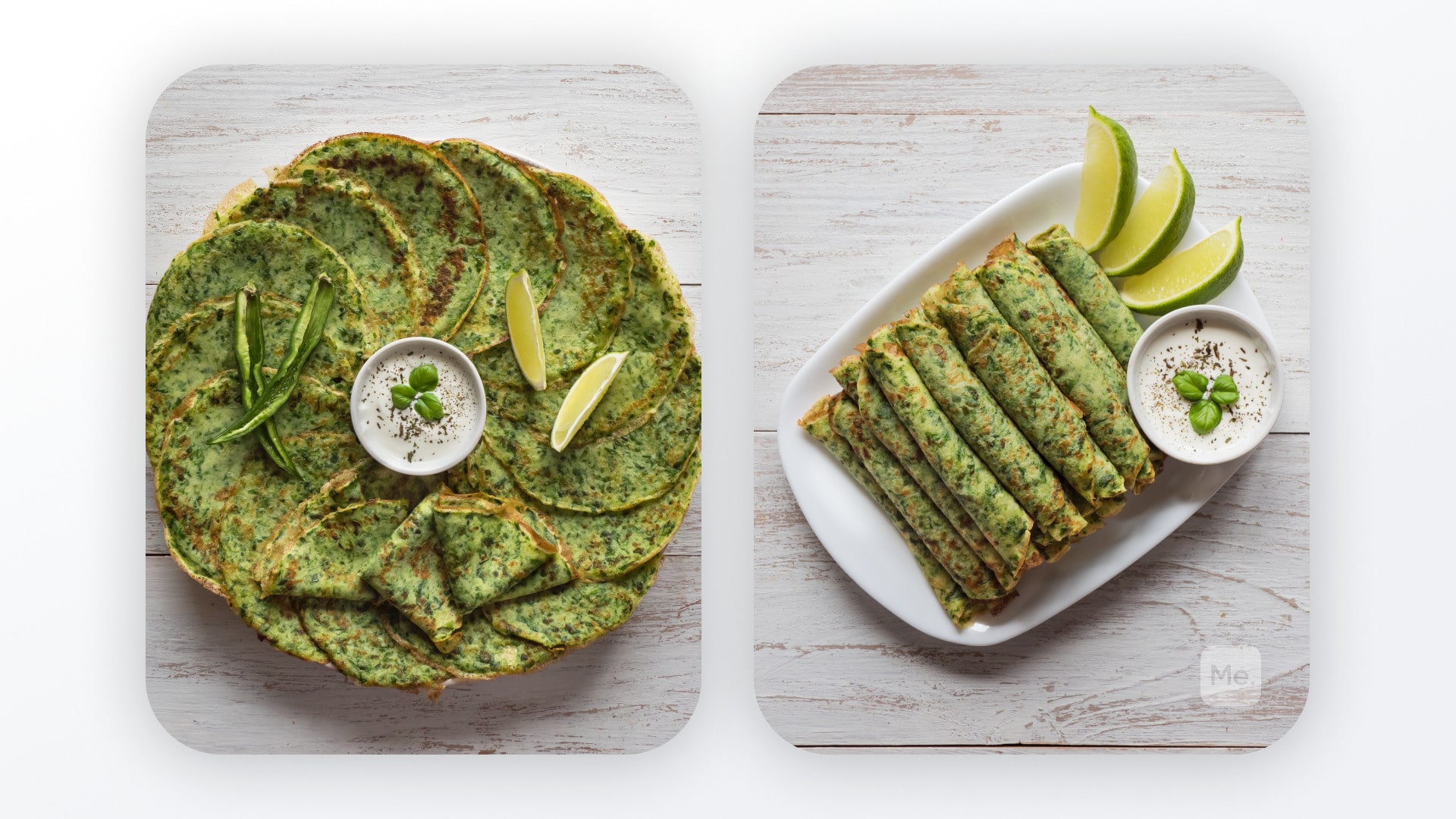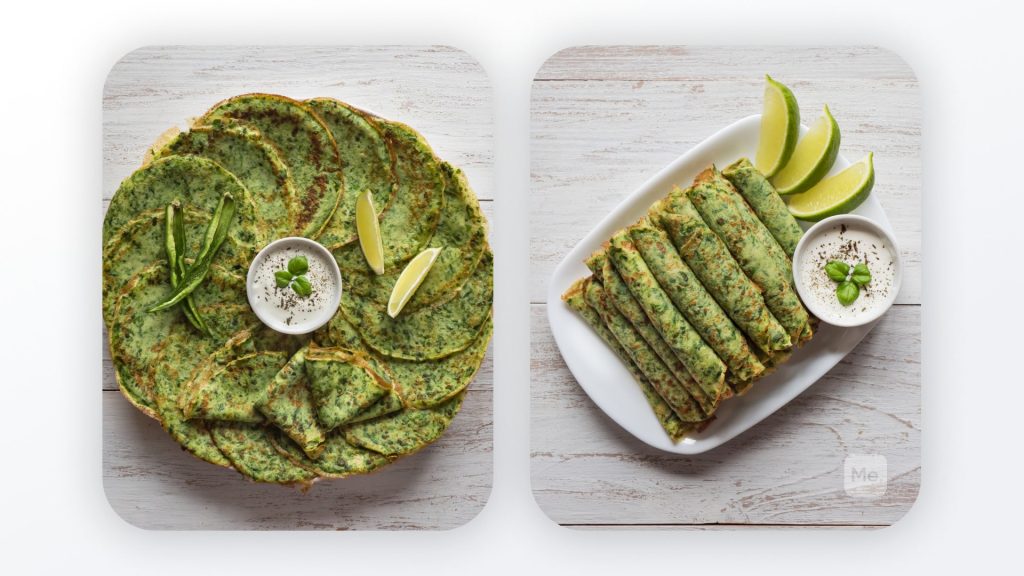 Pesarattu And Capsaicin
Another reason why people who eat pesarattu tend to succeed in weight loss is that it contains capsaicin. Capsaicin is an active component of chili peppers, which are an optional ingredient for the moong dal dosa. In fact, 1 gram of chili peppers promotesinitiates the fat oxidation process (3). In addition, one can add ginger to their pesarattu to facilitate their weight loss. Ginger may slowslows down weight gain and fat growth, at the same time increasing the HDL ("good" cholesterol) levels (2, 8). Overall, pesarattu and weight loss are interconnected, and moong dal can be particularly useful for those eager to burn belly fat.
Intense sweat sessions, working weight loss tips, lip-smacking recipes come in one package with the BetterMe app. And all of it is at your fingertips, start transforming your life now!
How To Make Pesarattu For Weight Loss?
There are different ways to prepare pesarattu, all of which make a positive contribution to weight loss. The traditional moong dal dosa recipe is packed with protein, which is the cornerstone of a successful slimming down process. The basic ingredients for the dish are rice and mung beans. Nevertheless, you can also add chili pepper and ginger to spice your pesarattu up and boost its fat-burning effect.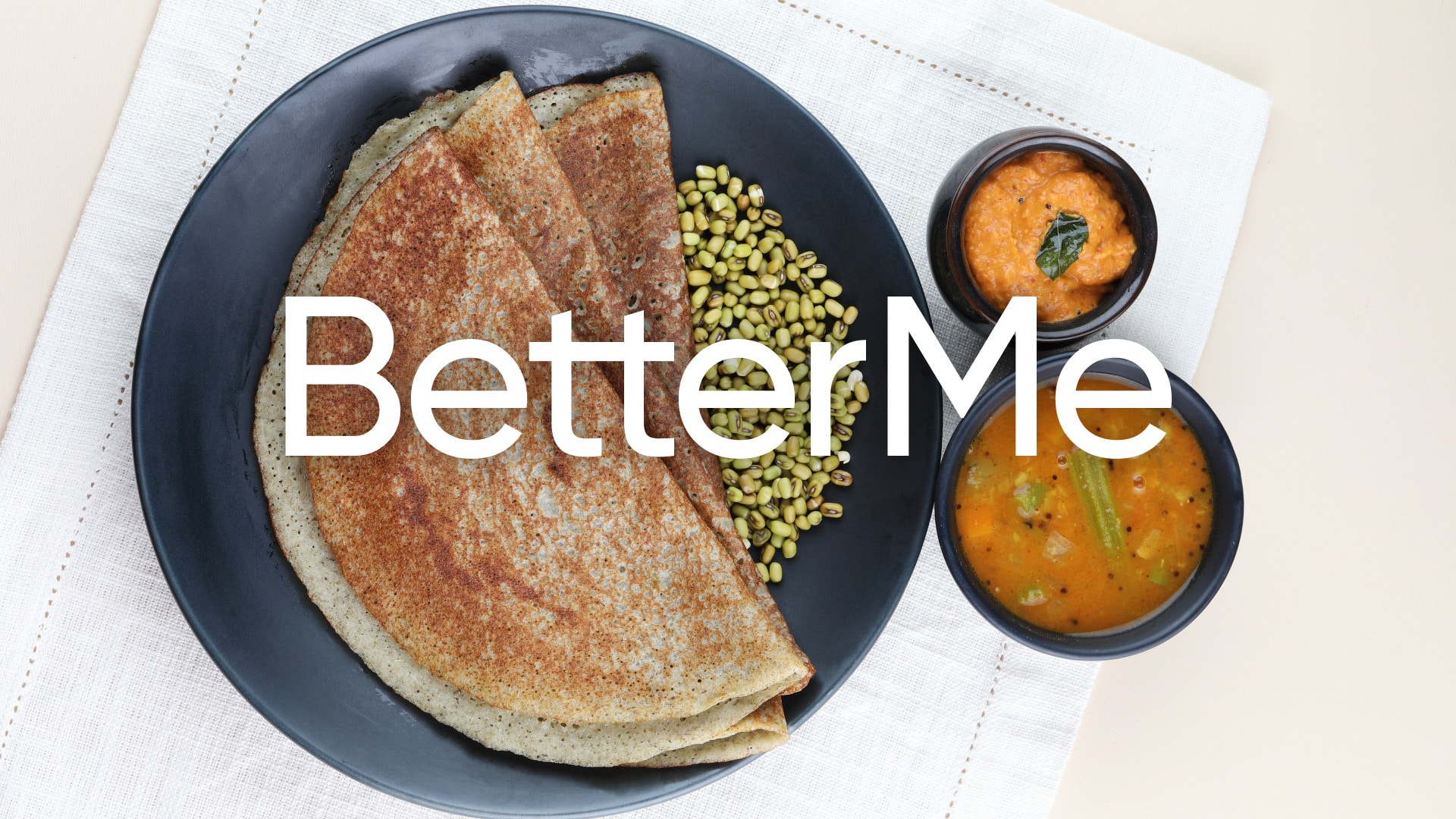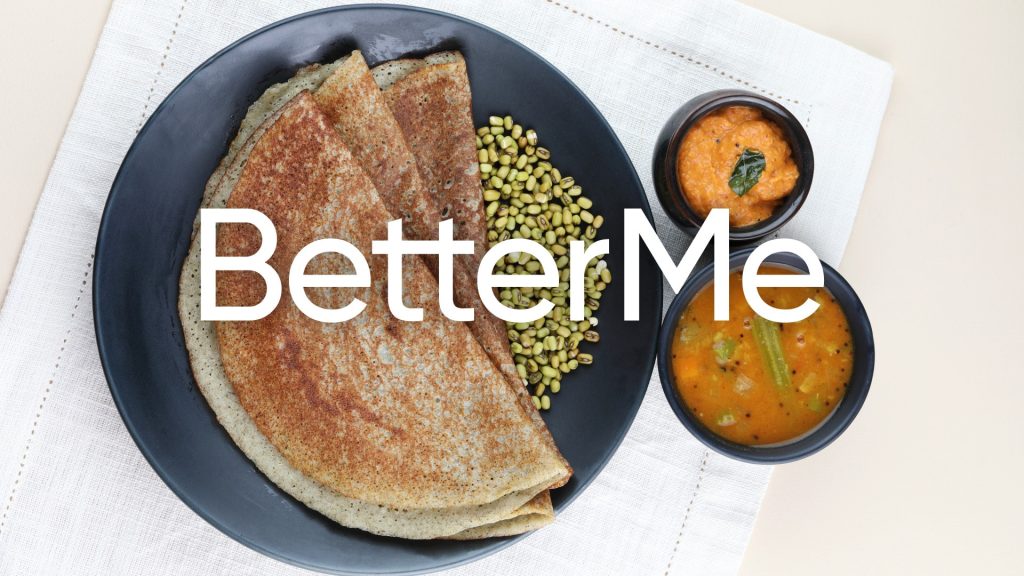 Here's a spicy recipe of pesarattu for weight loss (5):
servings per recipe

–

6

1 serving

–

179.2 calories
Ingredients
1 cup of raw white rice

2 cups of mung beans

5 green chili peppers

1 piece of fresh ginger root (peeled)

1 tbsp of cumin seeds

6 tbsps of chopped onion

A pinch of salt

1 serving of cooking spray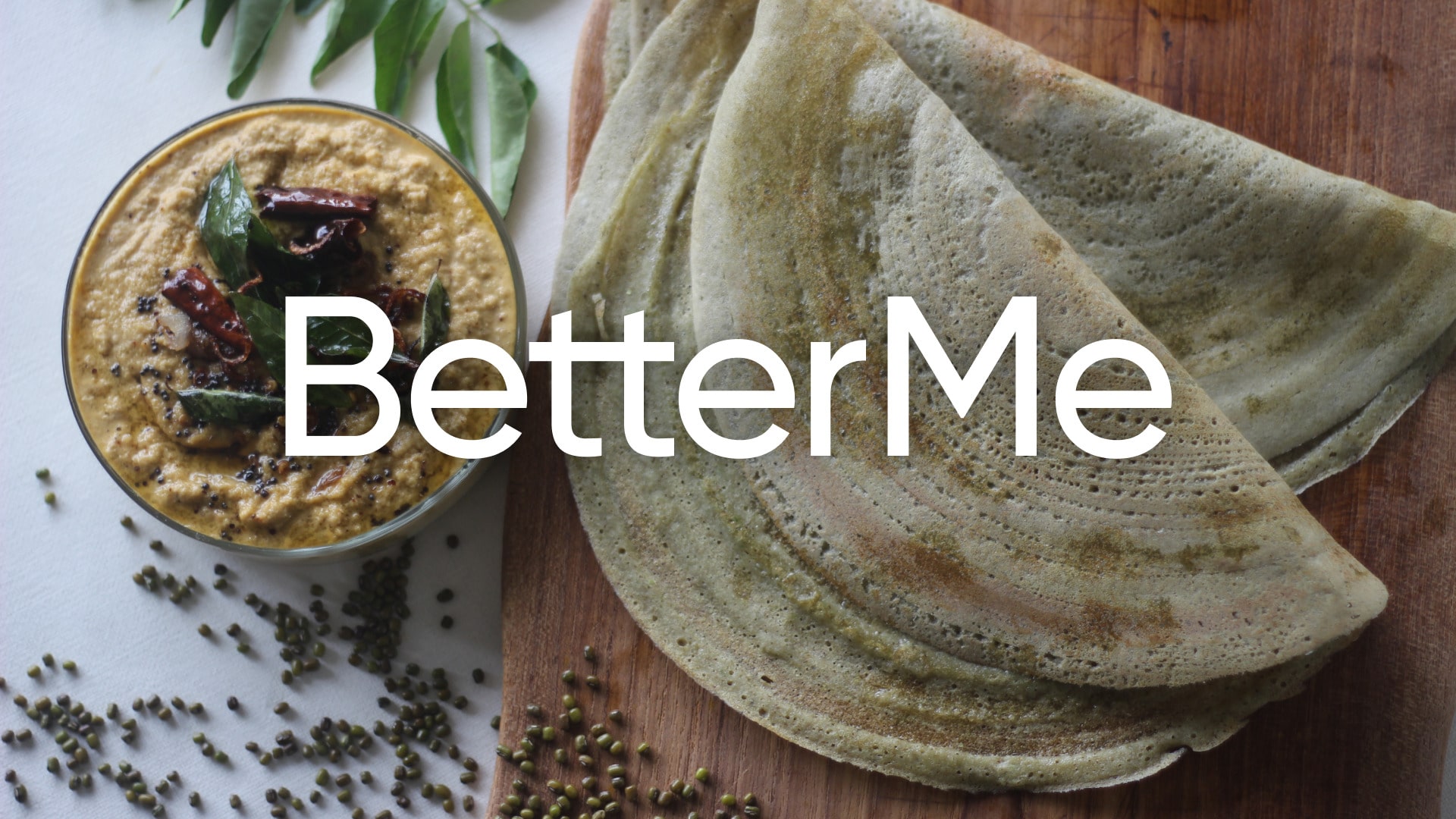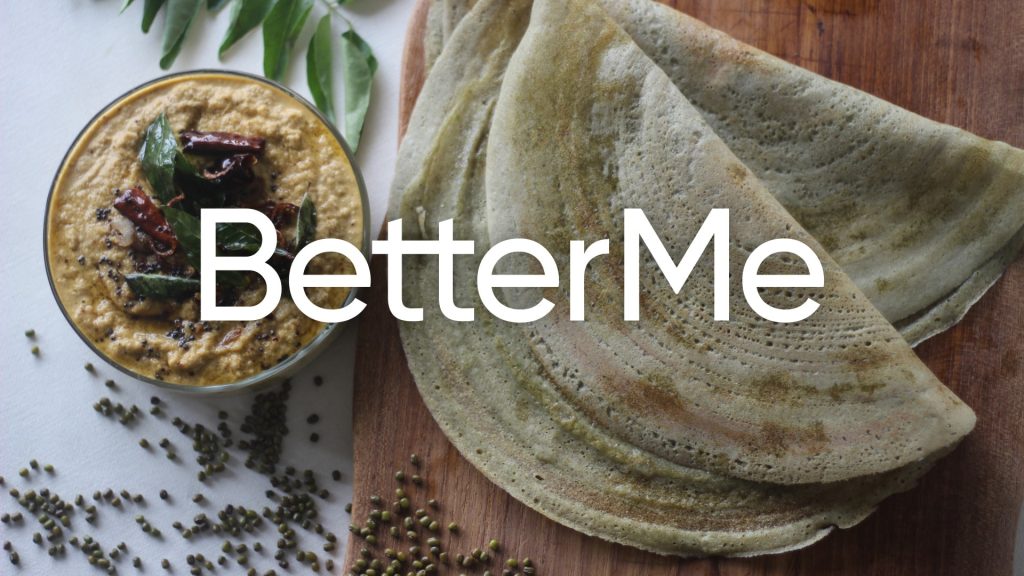 Instructions
For the pesarattu batter:
Place the mung beans and rice into a large bowl and fill it with water. Leave it for 4 hours.

Blend the mung beans, rice, green chili peppers, and ginger together with a blender or food processor until you get a paste-like substance.

Stir the cumin seeds and salt into the paste.
Cooking the dosas:
Prepare a flat griddle, tava, or large, flat-bottomed pan and put it over medium-low heat.

Pour the pesarattu batter onto the middle of the heated surface and spread it over it using a ladle.

Sprinkle the batter with 1 tbsp of onions and press them onto the pesarattu with the ladle or spatula. Leave it for a few minutes and then flip it over to the other side. Cook a few more minutes and remove the pesarattu away from the heat.

Serve the pesarattu immediately. This tastes much better if eaten hot.

Bon appetit!

DISCLAIMER:
This article is intended for general informational purposes only and does not address individual circumstances. It is not a substitute for professional advice or help and should not be relied on to make decisions of any kind. A licensed physician should be consulted for diagnosis and treatment of any medical conditions. Any action you take upon the information presented in this article is strictly at your own risk and responsibility!
SOURCES: