Typically an individual sweats a lot during exercising. Of course, many drink water to avoid dehydration and quench their thirst. Unfortunately, most people forget to replenish the lost electrolytes. Fluids and electrolytes are both lost in sweat, as well as during illness that involves vomiting or diarrhea. These are minerals and salts crucial in your body to maintain fluid balance and blood pressure. So, what foods should you eat to replenish the electrolytes? Here we discuss the best food sources of electrolytes.
Food Sources Of Electrolytes: What Are Electrolytes?
They are substances that your body requires to perform different body functions. For example, they regulate pH levels and fluid balance, help with nerve and muscle function, hydration, and blood pressure regulation (3).
The balance of electrolytes in our bodies is crucial for normal cell and organ functioning and other body roles. Doctors sometimes measure the levels of common electrolytes by testing your blood for potassium, sodium, chloride, and bicarbonate (3).
Electrolytes are found in different foods and drinks in the form of essential minerals. These minerals include calcium, sodium, potassium, phosphorus, chloride, magnesium and bicarbonate.
Read More: Top 10 Foods Highest In Electrolytes: Eat These To Prevent Imbalances
What Are The Best Food Sources Of Electrolytes?
Several foods and drinks are packed with electrolytes. Some of the foods highest in electrolytes include:
Broccoli
Broccoli is one of the foods with natural electrolytes. Thanks to its wide array of benefits and unique nutrition profile, it has a reputation as a superfood. Evidence suggests that as part of a healthy diet, the nutrients and phytochemicals in broccoli may help reduce cancer risk, promote weight loss, support the immune system, skin, and bone health, help digestion and reduce inflammation (13).
According to Medical News Today, one cup of broccoli (about 76 g) provides (13):
Calcium- 35 mg

Potassium- 230 mg

Phosphorus- 50.9 mg
These are decent percentages of your daily requirements for these minerals. Luckily, there are numerous ways you can prepare and enjoy your broccoli. Let us look at one of the simplest broccoli recipes as obtained from BBC Good Food:
Recipe: Quinoa, Squash & Broccoli Salad (7)
Ingredients (7):
140 g broccoli, stalks sliced, top cut into small florets

175 g frozen butternut squash chunks

250 g pack of ready-to-eat red & white quinoa

25 g dried cranberries

50 g feta cheese, crumbled

1 red onion, halved and sliced

2 tbsp. chopped parsley

2 garlic cloves, sliced

2 tsp. rapeseed oil

1 tbsp. balsamic vinegar

1 tbsp. fresh thyme leaf

Handful pumpkin seeds (optional)
Preparation (7):
Heat the oil in a lidded wok, then add the onion and garlic and fry for 5 minutes until soft. Add the squash, stir until it starts to color, and then add the broccoli. Sprinkle in 3 tablespoons of water and the thyme, cover and steam for about 5 minutes until the veggie is tender.

Meanwhile, tip quinoa into a bowl and fluff it up. Add the cranberries, parsley, seeds (if using), cooked onion and garlic, and balsamic vinegar, and mix well. Toss through the veggies with the feta. It may last in the fridge for 2 days.
Nutrition (7):
One serving of this salad provides:
Calories- 475

Total fat- 17 g

Total carbs- 64 g

Fiber- 10 g

Protein- 17 g
Spinach
Spinach is one of the leafy green vegetables that is an excellent source of electrolytes. It is rich in calcium and magnesium, two minerals that help restore electrolyte balance in your body. According to the U.S. Department of Agriculture (USDA) database, a 1 cup serving of raw spinach provides (10):
Calcium- 30 mg

Magnesium- 24 mg

Potassium- 167 mg
You can consume spinach in different ways, including soup, lasagna, pancakes, etc. Here is an easy spinach recipe you can try:
Recipe: Spinach Soup (9)
Ingredients (9):
2 x 200-235 g bags spinach 25 g butter

2 small sticks of celery (about 85 g), sliced

1 small potato (about 200 g), peeled and diced

1l stock (made with two chicken or vegetable stock cubes)

150 g half-fat crème fraîche

1 bunch of spring onions, chopped

1 leek (about 120 g), sliced

½ tsp. ground black pepper
Preparation (9):
Heat the butter in a large saucepan. Add the spring onions, celery, leek, and potato. Stir and cover to cook for 10 minutes while stirring severally.

Add the stock and cook for 10 to 15 minutes until the potato softens.

Add the spinach and cook for a few minutes until wilted. Use a hand blender to blitz to a smooth soup.

Stir in the crème fraîche. Reheat and serve.
Nutrients (9):
Calories- 192

Total fat- 12.6 g

Total carbs- 13.1 g

Fiber- 5.4 g

Protein- 6.5 g
Lentils
Lentils are among the legumes that are packed with electrolytes. They are a great addition to your diet because they are great sources of phosphorus, magnesium, and potassium. According to the USDA database, a 100 g (about ½ cup) serving of cooked lentils provides (5):
Phosphorus- 180 mg

Potassium- 369 mg

Magnesium- 36 mg
Healthy Lentil Recipe (11)
There are different ways to eat lentils, including soups, fillings, salads, or baking them. Take a look at this healthy lentil recipe from BBC Good Food (11):
Ingredients (11):
250 g pack puy lentils

350 g chopped butternut squash

75 g cucumber & mint raita or tzatziki

4 tbsp. olive oil

Small bunch dill
Preparation (11):
Heat the oven to 220C/200C/gas 7. Toss the squash in 2 tablespoons of olive oil, season and roast for 30 to 35 minutes or until golden.

Add 2 to 3 teaspoons of water to the raita, stir until smooth and set aside. Toss the lentils with half the raita, squash and dill. Tip the lentils onto a plate, top with the extra squash, drizzle over 2 teaspoons of olive oil and the rest of the raita. Garnish with the remaining dill.
Nutrients (11):
Calories- 409

Total fat- 19 g

Total carbs- 39 g

Fiber- 11 g

Protein- 16 g
Yanking yourself back in shape has never been so easy with our game-changing fitness app! Start transforming your life with BetterMe!
Sunflower Seeds
Nuts and seeds are rich in electrolytes meaning in every crunch, you get plenty of electrolytes. Sunflower seeds mainly are rich in phosphorus and have decent amounts of magnesium (12). So you can sprinkle them on your salad, stir them into oatmeal, and add them to your smoothie, baked products, veggie burgers and trail mix.
Spicy Seed Mix recipe (8)
Here is an example of a Spicy Seed Mix recipe you can prepare (8).
Ingredients (8):
250 g mixed seeds (sunflower, pumpkin, linseed)

1 tsp. rapeseed oil

1 tsp. reduced-salt soy sauce

1 tsp. ras-el-hanout

¼ tsp. low-sodium salt

1 tsp. agave syrup

Pinch cayenne
Preparation (8):
Preheat the oven to 160C/ 140 fan/ Gas mark 3.

Toss all the ingredients in a bowl, then spread onto a baking sheet. Cook for 15 to 20 minutes until dry and golden. Stir once during cooking, then allow to cool before storing in a sealed container for over 3 weeks.
Nutrition (8):
Calories- 129

Total fat- 9.9 g

Total carbs- 3.3 g

Fiber- 1.4 g

Protein- 6 g
Beans
Beans can be high-sodium foods when seasoned with table salt (sodium chloride). Sodium and chloride are both electrolytes that your body needs. The beans themselves contain other electrolytes as well. According to the USDA database, a 100 g serving (a little more than ½ cup) of pinto beans, boiled without salt, provides (1):
Magnesium- 50 mg

Phosphorus- 147 mg

Calcium- 46 mg

Potassium- 436 mg
Kidney Bean Curry Recipe (4)
There are many bean recipes to try, but here is a simple kidney bean curry recipe to sample from BBC Good Food (4):
Ingredients (4):
400 g can of kidney beans in water

400 g can of chopped tomatoes

Cooked basmati rice to serve

1 onion, finely chopped

Thumb-sized piece of ginger, peeled and finely chopped

2 garlic cloves, finely chopped

1 small pack coriander, stalks finely chopped, leaves roughly shredded

1 tbsp. vegetable oil

1 tsp. ground paprika

1 tsp. ground cumin

2 tsp. garam masala
Preparation (4):
Heat the oil in a large pan over low-medium heat, then add the onion and a pinch of salt. Cook slowly while occasionally stirring until the onion softens and starts to color. Add the ginger, garlic, and coriander stalks and cook for 2 minutes, until fragrant.

Add the spices to the pan and cook for another minute. Tip in the chopped tomatoes and kidney beans in their water, and bring to a boil.

Lower the heat and simmer for 15 minutes until the curry is nice and thick. Season to taste, then serve with the basmati rice and the coriander leaves.
Nutrients (4):
Calories- 282

Total fat- 8 g

Total carbs- 33 g

Fiber- 14 g

Protein- 13 g
Read More: Your Guide To Post Workout Recovery Shakes And Supplements
Potatoes
Potatoes are other food sources of common electrolytes because they are rich in phosphorus and magnesium, and they are very high in potassium. The USDA database reveals that one 2 ½ inch potato, boiled, skin-on, and without salt contains (6):
Potassium- 515 mg

Magnesium- 30 mg

Phosphorus- 60 mg

Sodium- 5 mg
Here is an easy potato recipe to try, especially if you want one with potatoes with skin:
Recipe: Crispy Oven Baked Potato Skins (2)
Ingredients (2):
5 small baked potatoes

3 slices cooked bacon, finely chopped or 3 tbsp. bacon bits

1 cup cheddar cheese

2 tbsp. unsalted butter, melted

2 tbsp. green onions or chives

½ tsp. parsley

¼ tsp. garlic powder

¼ tsp. seasoned salt

Sour cream for serving
Preparation (2):
Preheat the oven to 425°F. Mix the butter, seasoned salt, parsley, and garlic powder in a small bowl, then set aside.

Cool the baked potatoes, then cut them in half lengthwise. Use a small spoon and scoop out the flesh leaving a quarter shell or more.

Brush the inside and outside of the potatoes with the butter mixture and then place the cut side down in the baking dish. Bake for 15 minutes.

Flip potatoes and then bake an extra 5 minutes or until they are slightly browned and crisp.

Fill each potato with bacon and cheese before returning to the oven and baking for another 5 to 7 minutes or until the cheese is melted and bubbly.

Remove from the oven, top with chives and serve with sour cream.
Nutrients (2):
Calories- 155

Total fat- 14 g

Protein- 6 g
If you wish to cinch your waist, tone up your bat wings, blast away the muffin top – our fitness app was created to cater to all your needs! BetterMe won't give excess weight a chance!
Electrolyte Water
Home-made electrolyte water is one of the best drinks to replenish your electrolytes when you are sick or after excessive sweating.  There are numerous homemade recipes you can follow to prepare this drink. Most of them use ingredients such as water, salt, honey, and lemon juice. 
The WHO also has a basic recipe for an oral rehydration solution that you can use. All you have to do is mix everything in a jar and shake to combine. It would be best to talk to your dietitian about a homemade electrolyte water recipe you may be interested in trying. 
Food Sources Of Electrolytes: The Bottom Line
When you exercise or are sick, you can become dehydrated, and you lose electrolytes. Unfortunately, people only drink water and forget to replenish their electrolytes. Instead, experts suggest consuming foods rich in electrolytes.
Some of the best food sources of electrolytes include spinach, broccoli, beans, legumes, sunflower seeds, and electrolyte water. Be sure to talk to your dietitian before making any major dietary changes.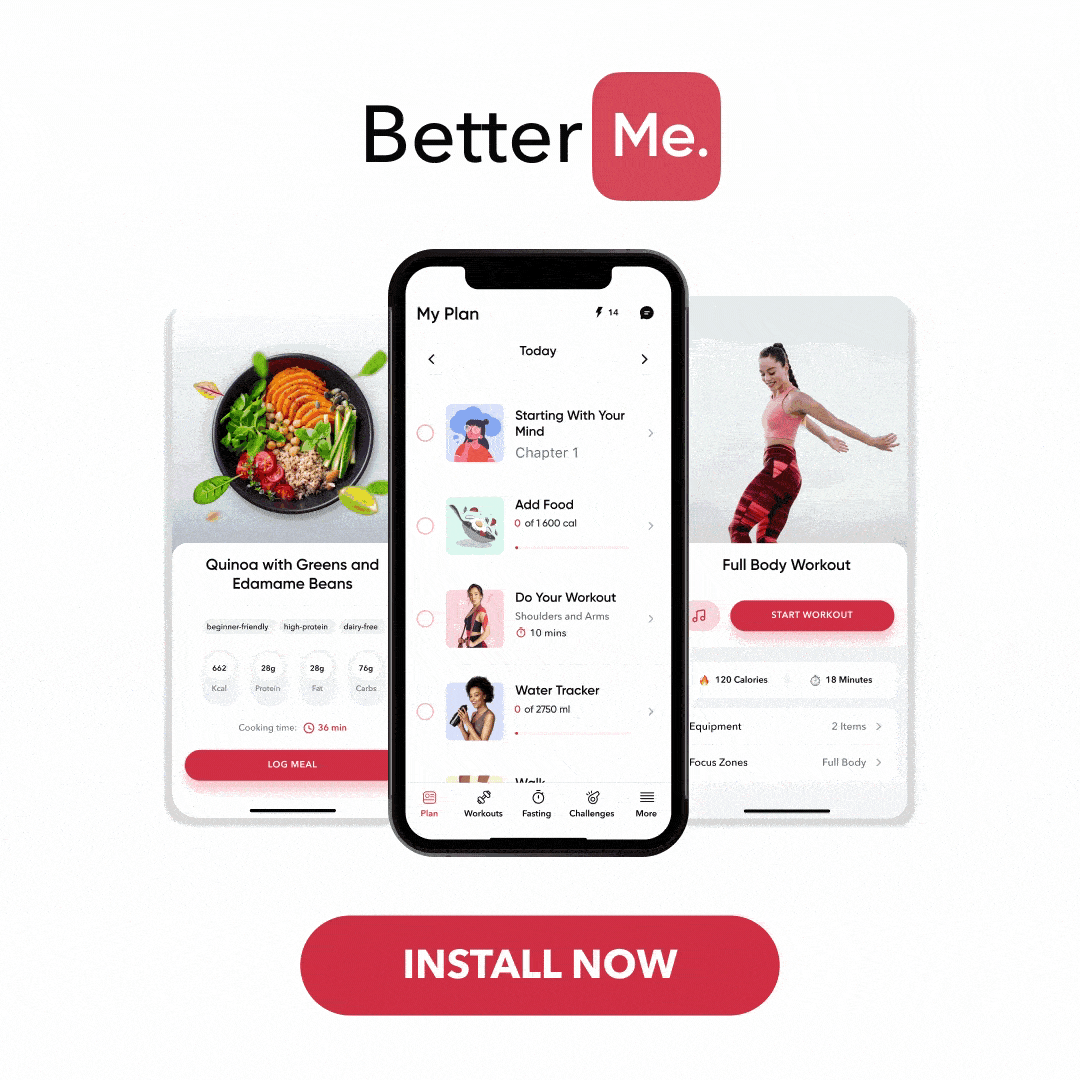 DISCLAIMER:
This article is intended for general informational purposes only and does not address individual circumstances. It is not a substitute for professional advice or help and should not be relied on to make decisions of any kind. Any action you take upon the information presented in this article is strictly at your own risk and responsibility!