Are you looking for a new way to challenge yourself and get fit? If so, the Wall Pilates 28-Day Challenge is just what you need! This innovative program combines elements of Pilates with wall exercises to help tone your body and improve your overall fitness. The best part is that it only takes four weeks to see results! The goal of this challenge is to strengthen your core muscles, which will give you improved posture, balance, and stability. Additionally, this routine helps develop muscle strength in the arms and legs while improving flexibility. Plus, it can be done at home or in any gym setting with minimal equipment.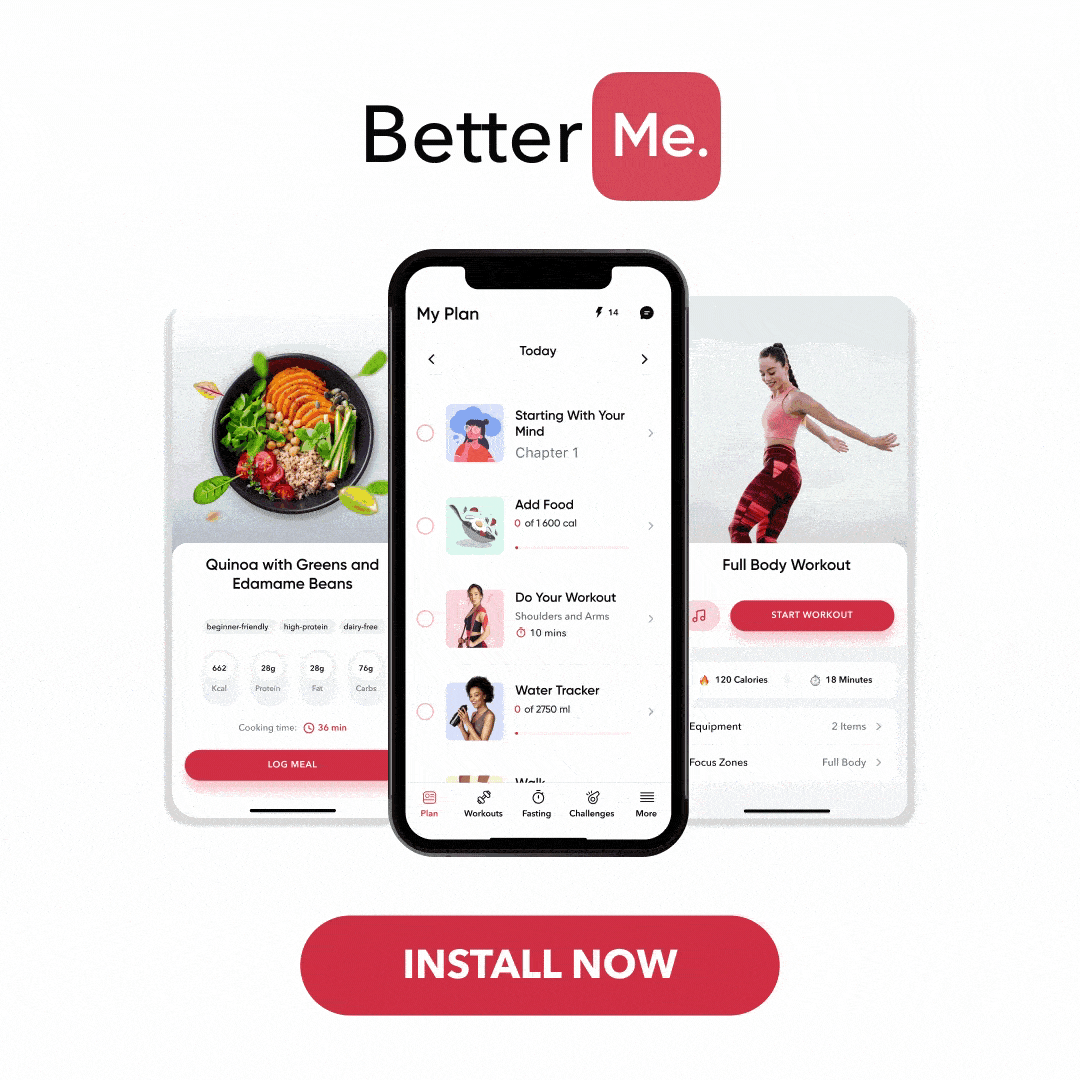 Is Wall Pilates Effective?
Certainly, Wall Pilates offers a comprehensive workout that can be adapted to any fitness level. 
Below are some of the benefits you can expect after completing the 28-day Pilates wall workout challenge (1):
Improved core strength and stability 

Increased overall muscle tone 

Greater flexibility and range of motion 

Enhanced balance and coordination 

Decreased risk of injury or strain 

Increased energy levels 
What Is The 28-Day Wall Challenge?
The Wall Pilates 28-Day Challenge is a program that combines core-strengthening exercises with wall workouts for an effective, full-body fitness plan.
Each day of the challenge contains three exercises – one for your upper body, one for your lower body, and one focused on balance and stability. This routine progressively increases in intensity over the course of the month, so you should be seeing results in no time!
Read More: When To Start Doing Wall Pilates: You're Never Too Old (Or Too Young) For This Gentle Workout
Is The 28-Day Wall Pilates Challenge Free?
The BetterMe 28-day Wall Pilates Challenge is totally free to access and requires no additional equipment or props. To do Pilates at home all you need is a sturdy wall and your own body weight. 
Curious to know what's in the 28-day Pilates wall workout? Here's a hint, you'll be working your way through a series of planks, squats, lunges, and more.
A daily Pilates workout is designed to help you strengthen and tone your muscles, as well as boost overall energy levels. In just four weeks' time you'll see results that will make you feel better than ever. 
How To Get Started With The 28-Day Pilates Wall Challenge
Getting started with the 28-day wall Pilates challenge is easy. All you need to do is download the BetterMe app and sign up for the challenge. Once you get this done, you'll receive daily workout reminders and tips to help you stay motivated throughout the program.
And, each exercise comes with a detailed how-to guide, so you can be sure that you're doing the workouts correctly.
Looking for a way to break the vicious cycle of weight loss and tone up all the jiggly parts? Watch the extra pounds fly off and your muscles firm up with the BetterMe app!
The Bottom Line
The BetterMe 28-day Wall Pilates Challenge is a great way to improve your overall fitness. By progressively increasing the intensity over the course of a month, this program will help tone your body and give you the energy boost you need. If you're looking for an innovative way to challenge yourself and get fit, this program is the perfect option.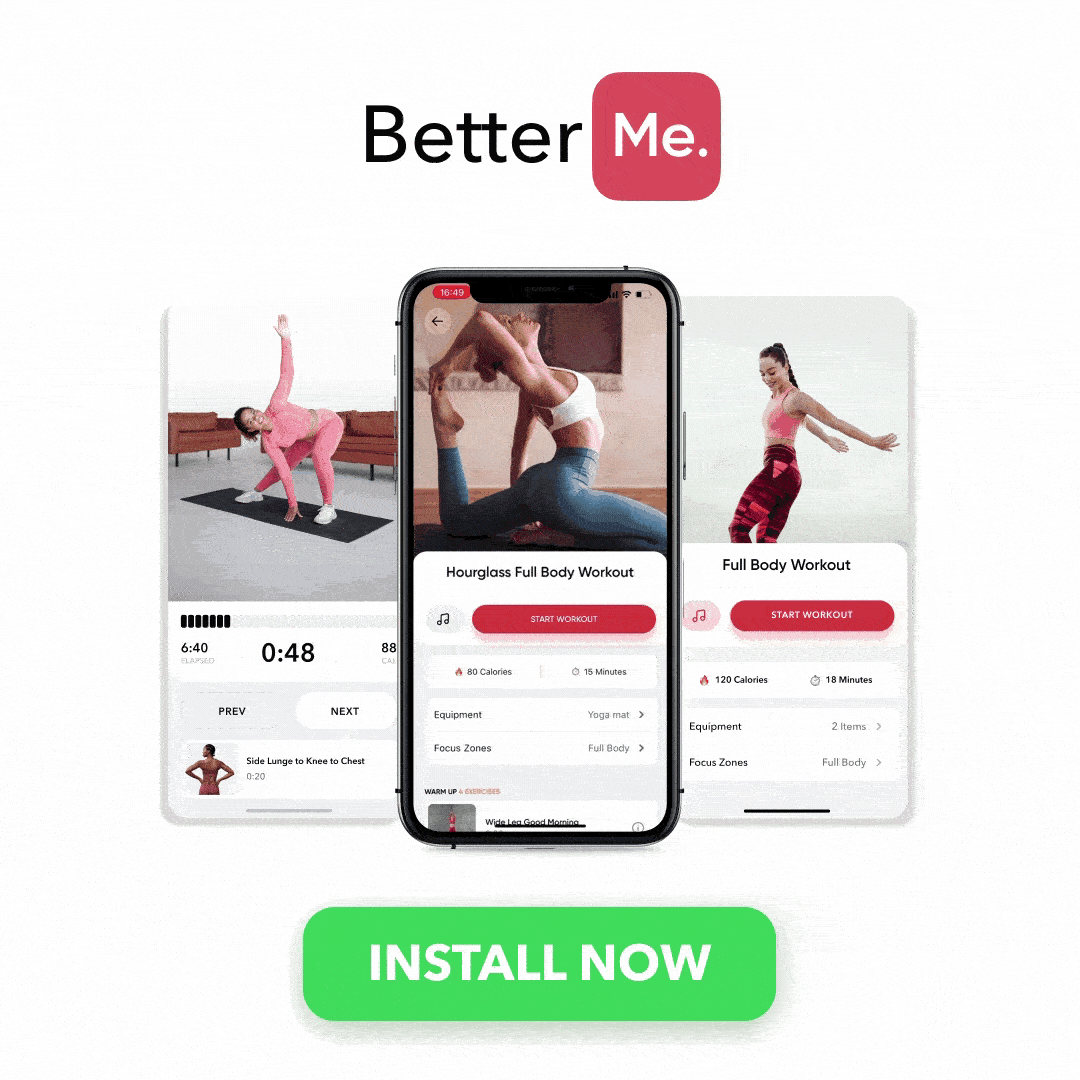 DISCLAIMER:
This article is intended for general informational purposes only and does not address individual circumstances. It is not a substitute for professional advice or help and should not be relied on to make decisions of any kind. Any action you take upon the information presented in this article is strictly at your own risk and responsibility!