Want to sculpt a banging beach body or fit into that lovely little dress but your muffin top just won't budge? Well, you're not the only one puzzled with the task of melting off stubborn belly fat. Muffin tops are remarkably hard to get rid of, yet the result is indeed worth the effort. So quit huffing and puffing about that extra jiggle around your waist and join the 30-day Muffin Top Challenge to sweat your way to a picture-perfect summer-ready tummy. It is simple, does not require a gym pass and distributes the strain evenly across your body, as recommended by the research (2).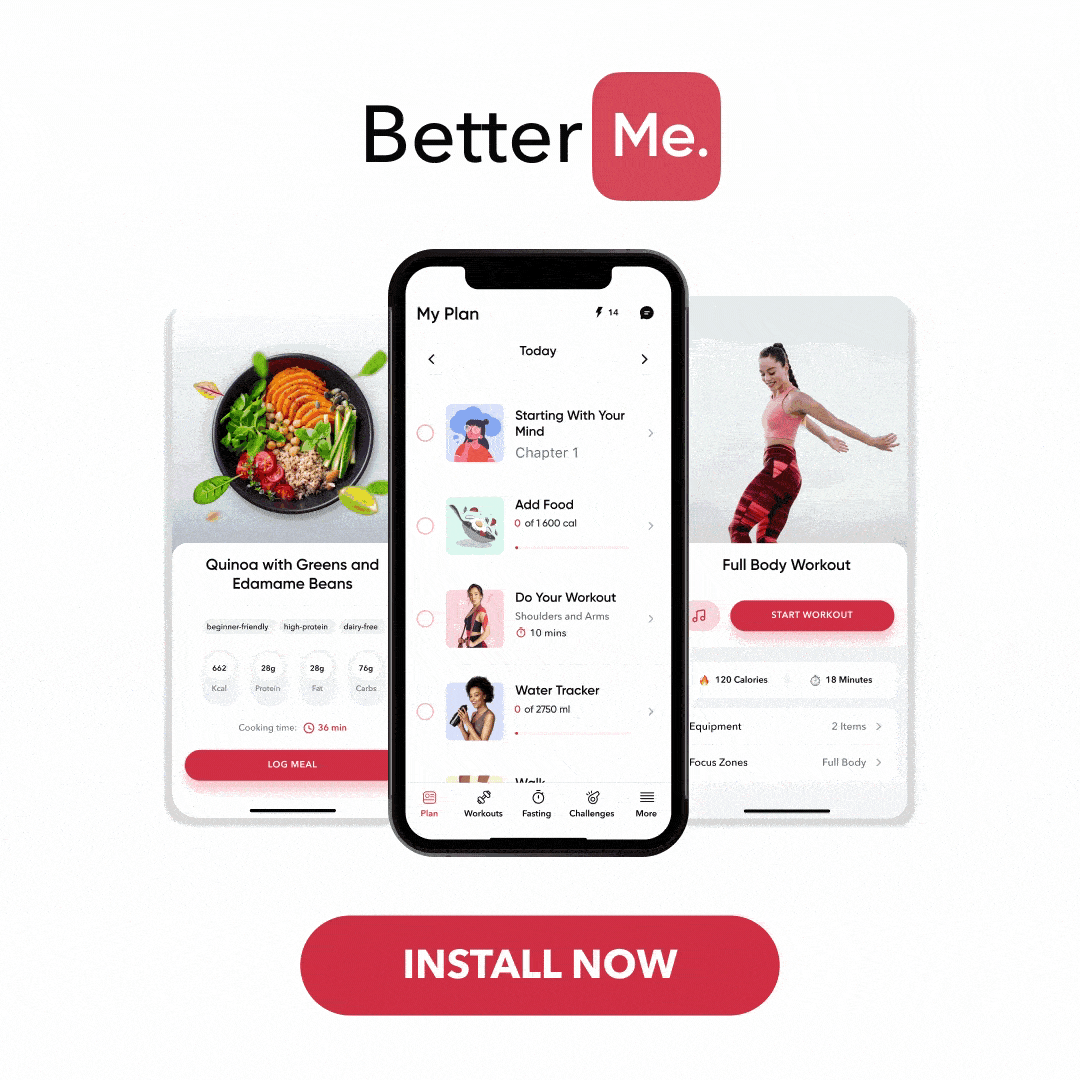 Exercises For The Muffin Top Challenge
The Muffin Top challenge plan includes only three types of exercises, without complicated movements or tons of variations. You'll have to do it daily in order to reach your lean-belly goals.
Read More: Detox Smoothies To Shed Belly Weight: Supercharging Your Weight Loss With Vitamin-Packed Beverages
Dolphin Plank
Get into plank, and lift your hips into an inverted V. That's one rep. 
Scissors
Lie down flat on your back. Place your hands by your side or underneath your glutes for back support. Bring one leg up. Bring your leg down while lifting your other leg up. That's one rep.
BetterMe app is a foolproof way to go from zero to a weight loss hero in a safe and sustainable way! What are you waiting for? Start transforming your body now!
Russian Twist
Sit on the floor. Lean back, bend your knees and lift your feet. Twist right (rotate your arms and upper body to the right). Now twist left (rotate your arms and upper body to the left). That's one rep. 
Looks suspiciously easy, doesn't it? Well, the crux of the effective Muffin Top Challenge is twofold. First, you have to gradually increase the number of repetitions of each exercise. For instance, if you start off with 5 dolphin planks, 5 Russian twists and 8 scissors, by the end of the Muffin Top challenge, you're supposed to do 22/22/26 respectively. Keep in mind, listening to your body is key, so don't overstrain your muscles. Incorporating those Muffin Top Challenge exercises into a general full-body workout routine would be the wisest choice.
Secondly, and perhaps most importantly, pouring your attention solely into working out isn't going to be enough.The painful truth is that you won't further your weight loss goals significantly unless you change your dietary patterns. There's a plethora of options to choose from. Always opt for the ones that have an extensive scientific backing (such as the  Pescatarian diet, the Keto diet) to keep yourself from jeopardizing your health or walking into another fad diet trap.Yet the commonality here is clear – you have to avoid sugary products, increase protein consumption and shun unhealthy fats. This will amp up your metabolism (4) , normalize blood pressure (1) and reduce the risks of heart disease (3). Needless to say, increased fluid intake is essential for weight loss, especially if you engage in vigorous exercising as is the case with the Muffin Top Challenge. 
So, it's high time to put yourself together, throw the tracksuit on, take a sip of lemon water, and finally force that pesky muffin top to disappear once and for all.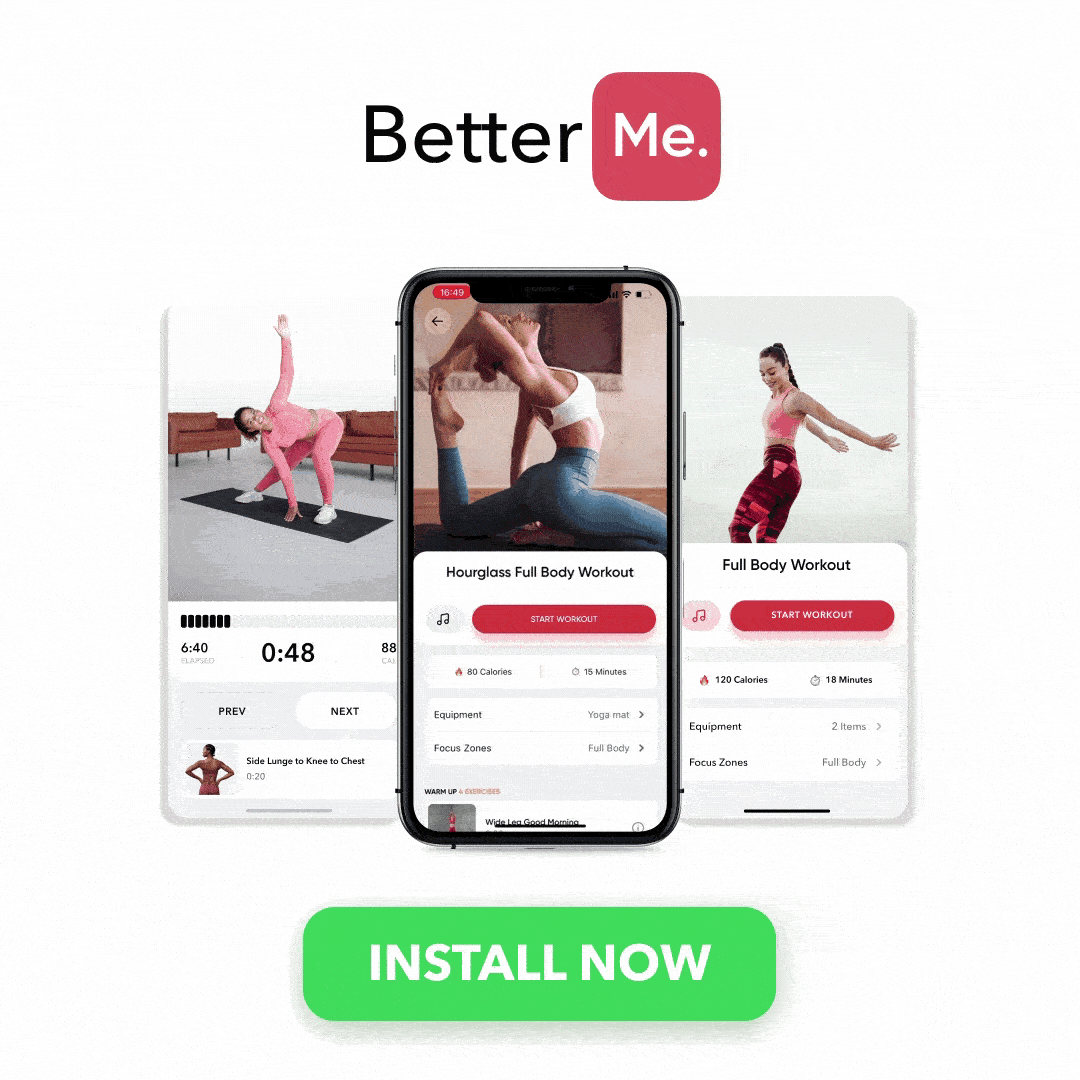 DISCLAIMER:
This article is intended for general informational purposes only and does not address individual circumstances. It is not a substitute for professional advice or help and should not be relied on to make decisions of any kind. Any action you take upon the information presented in this article is strictly at your own risk and responsibility!
SOURCES: