Are you a night owl or an early bird? You don't likely wonder why the gym is full when you pass it as the sun starts kissing the horizon. Meanwhile, wondering how to wake up early to work out like the energetic, vibrant people you see in the gym at the crack of dawn is an entirely different thought. Waking up early to exercise and move into the new day with a lively attitude is possible and recommended. Early morning exercise routines have immense benefits and aren't impossible to learn. So, welcome to the discovery of your new morning routine.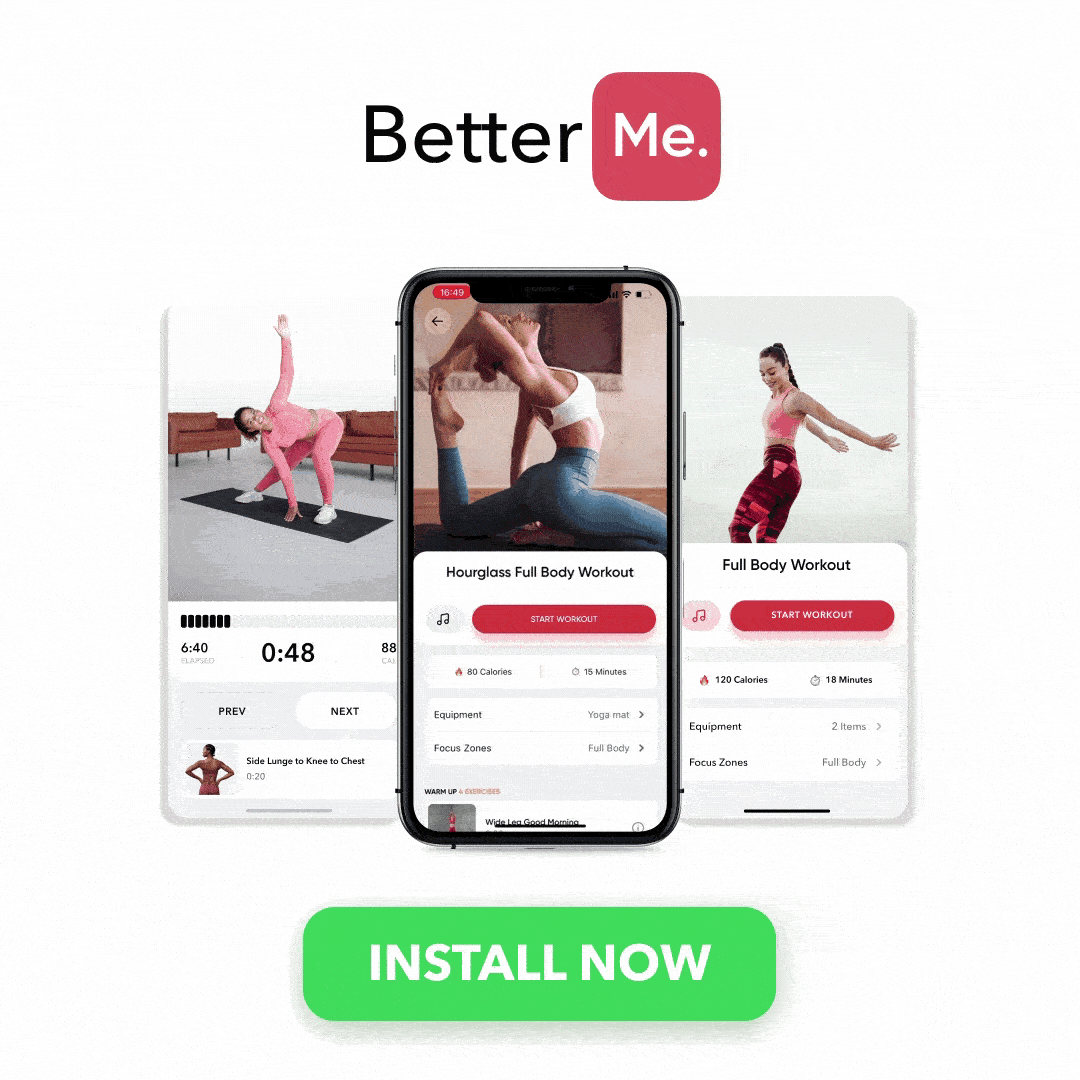 5 Benefits Of Waking Up Early To Exercise
Waking up early to exercise has numerous benefits for your mental and physical wellness. The benefits will motivate you even before you discover tips on motivating yourself. So, let's briefly look at the five best advantages of morning workouts.
Read More: How To Workout Triceps With Dumbbells: 7 Of The Best Exercises
The Best Tips For Waking Up Early To Work Out
Knowing how morning exercise helps you motivates you slightly. However, you'll need essential tips to wake up early for an energy-boosting, mood-changing, and muscle-building workout. So, let's discuss crucial tips to get you out of bed. 
8 Sleep Better To Wake Up Early Tips: An Evening Routine
The CDC suggests at least seven hours of sleep at night (17). You need to sleep earlier to get to exercise early. Plan a bedtime to wake up early enough to exercise. Here are tips from the Sleep Foundation and other experts to sleep early, deeper, and better (16):
Want to build an attention-grabbing bubble butt, blast away fat that's stored in all the wrong places, spring-clean your diet, turn back the clock on your skin, skyrocket your self-confidence and shatter your insecurities? Check out the BetterMe app and set this plan in motion!
8 Tips For Waking Up Early: A Morning Routine
Waking up early may be challenging, but it improves if you sleep better. Consistency is the key in the Mirriam Hospital Medical School study about morning exercise and obesity (12). So, start building a morning routine that promotes better wake-up habits with these tips:
A digital programmable thermostat can schedule a temperature increase to wake you up (

21

). Cleveland Heating and Cooling recommends the ideal daytime temperature of over 78°F (

22

). Program the thermostat to adjust 15 minutes before waking up. 

Move your alarm clock further away from your bed to force you to get up to switch it off. Moving around after waking up to switch the alarm off will get you moving. Dr. Sabrina Felson recommends moving your alarm further to

wake up

(

10

). 

A

snooze

study in the Oxford Academic Journal shows how snoozing interrupts sleep cycles (

26

). Multiple alarms at 15-minute intervals catch you in a lighter sleep cycle. Don't hit snooze. Instead, set 15-minute interval alarms. 

Alternatively, choose a

Sleep Cycle

alarm clock that wakes you during your lightest sleep stages (

19

). Sleep Cycle tracks and monitors your REM stages throughout the night to gently wake you up when sleeping lightly. 

The Tri-City Medical Center explains how the

sun impacts you

(

1

). It can help you wake up. Open your blinds or curtains when waking up. Otherwise, switch on a bright light if the sun isn't shining in your bedroom to increase your waking state. 

Forbes explains how

accountability

ensures success for workouts and goals (

6

). Join a local training group chat to hold yourself accountable. Make it part of your morning routine to speak to a friend or training group quickly before a workout. 

No one enjoys losing money. Holding yourself accountable can also be as simple as booking non-refundable workout lessons for the morning. Gym memberships also help to keep you accountable, especially if you join early morning groups. 

Harvard Medical School suggests using realistic morning workouts to stick to the

exercise program

(

27

). Set a workout time that works for your physical abilities and motivation to be consistent, even if you start with 15 minutes every morning.
5 Tips For Building Motivation To Wake Up Early And Work Out
Intrinsic motivation happens when you enjoy what you do at the time of doing it. Dr. Richard Cox explains how you should forget extrinsic motivation to exercise early (27). Instead, Dr. Cox says you should look inward for short-term goals beyond health and weight loss.
Here are ways to motivate yourself intrinsically to exercise in the morning by adding fun and things you enjoy:
Read More: How To Get Energy To Workout: The Best Ways To Fuel Your Fitness
How Early To Wake Up Before A Workout
Harvard Medical School says 11 minutes of exercise daily also proves healthy (14). Wake up 20 minutes earlier than usual. You have enough time to wake up, move around, and sniff some glorious caffeine for motivation first. 
Waking Up Early To Work Out
Harvard Medical School recommends 150 hours of moderate or 75 hours of intense exercises weekly (14). That means 15 minutes of vigorous activity daily. You don't have to stick to 15 morning minutes.
Harvard Medical School says 11 minutes of exercise daily also proves healthy (14). Start with 10 to 11-minute workouts if you're new to early morning workouts. Let's discover three wake-up workout routines that fit the bill, depending on your physical activity level.
3 Wake-Up Workout Routine Options
Let's show you three workout routines for different physical activity levels. Each has an expert tutorial to help you practice it safely and efficiently. Choose one that suits you, and change them as you grow more comfortable.
10-Minute Gentle Wake-Up Exercise Routine
Flexibility will improve your muscle performance during the day to help you keep moving and adding minutes. A gentle morning workout routine with stretching is an excellent choice. The Mayo Clinic recommends stretching exercises and improved flexibility (28).
10-Minute Moderate Wake-Up Exercise Routine
The Mayo Clinic recommends adding moderate aerobic exercise to your morning workout routine for excellent benefits (7). Cardio workouts are fun, fast, and energetic. They build stamina, help you lose weight, reduce health risks, and boost your mood for the day. 
10-Minute Vigorous Wake-Up Workout Routine
Harvard Medical School explains how healthy high-intensity exercise is for your heart health early in the morning (15). HIIT workouts are increasingly popular with a younger crowd. They're good for heart health in younger people but not older individuals.
When it comes to weight loss, progress is made by inches, not miles, so it's much harder to track and a lot easier to give up. BetterMe app is your personal trainer, nutritionist and support system all in one. Start using our app to stay on track and hold yourself accountable!
FAQs
Is It Easy To Learn How To Wake Up And Work Out Early?
Changing your sleep-wake cycle won't happen overnight. However, the Sleep Foundation recommends using a bedtime routine to change your circadian rhythm (11). Going to bed and rising at the same time daily will start changing your cycle with consistency. 
Can I Discover How To Motivate Myself To Wake Up Early And Work Out?
Intrinsic motivation is when you feel excited by what you're doing and enjoy every moment. Harvard Medical School recommends forgetting extrinsic motivation to exercise early (27). Instead, you should look inward for short-term goals beyond health and weight loss. 
Should I Know How Early To Wake Up Before Work To Work Out?
Harvard Medical School says 11 minutes of exercise daily also proves healthy (14). So, wake up 20 minutes earlier daily to enjoy a motivational routine before working out. Remember to sleep 20 minutes earlier at night to keep you fresh and healthy (16). 
Is It Hard Learning How To Wake Up For An Early Workout?
Changing any habit is challenging. However, the Mirriam Hospital Medical School study about morning exercise and obesity proves consistency is the key to success (12). Stick to your guns, commit to your routine, and motivate yourself every morning. 
The Bottom Line
Waking up early to exercise has incredible benefits; you'll have fun in no time. Meanwhile, keep motivating yourself and using the morning and evening routines to stick to your guns. Start small with the suggested workouts, and strive for your best self with time.
DISCLAIMER:
This article is intended for general informational purposes only and does not address individual circumstances. It is not a substitute for professional advice or help and should not be relied on to make decisions of any kind. Any action you take upon the information presented in this article is strictly at your own risk and responsibility!