Pregnancy is the happiest period for any mother. That said, it can be quite stressful since she should do everything right to ensure she has a healthy newborn. She will have to eat healthy, get enough rest, hydrate, go to prenatal care checkups, and exercise. Although that sounds pretty straightforward, it is not as easy as it seems. Exercising can be stressful when you do not know the exercises to perform during each trimester. If you are in your first trimester, this piece is for you as we are going to cover exercise during first trimester. Stick around to determine the exercise dos and don'ts in your first trimester.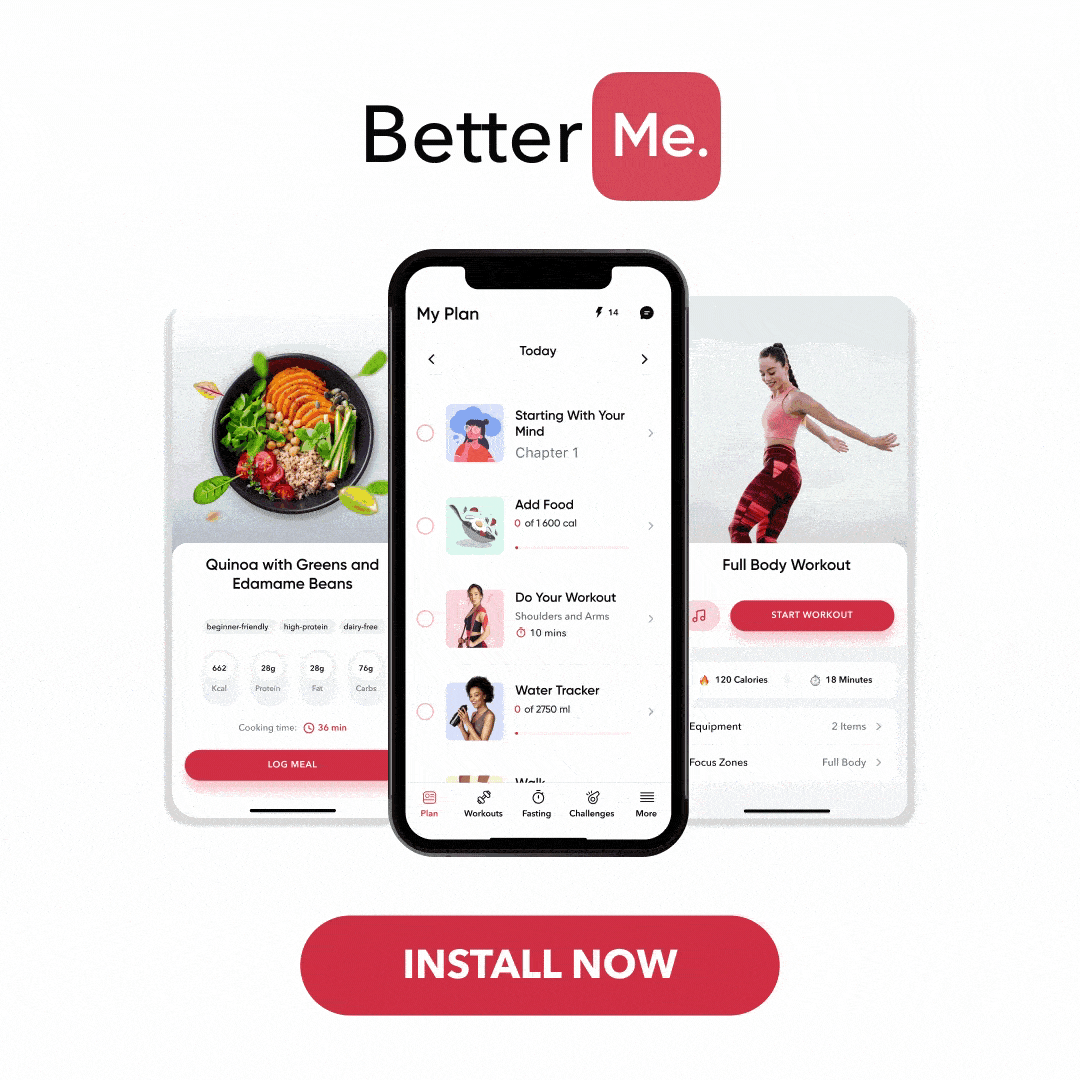 Is It Safe To Exercise During The First Trimester?
One of the decisions you will have to make to protect the baby growing inside you is to exercise. Regardless of whether you worked out before or not, you will want to do everything right for your child.
The answer to this question can be a bit confusing as a lot has been said about working out when pregnant. Some people believe it is healthy, while others are convinced it is dangerous due to an increased risk of getting hurt. These differences may leave you second-guessing your decision of taking up exercise in your pregnancy.
The bottom line is that exercise is safe and highly encouraged throughout your pregnancy. According to Health Harvard, exercising during pregnancy helps with the following (4):
Reduce excessive weight gain

Reduce gestational diabetes risk primarily in obese or overweight women

Reduce the risk for cesarean delivery

Help pregnant women manage or prevent the inevitable pains and aches

Helps improve their psychological well-being

Helps boost recovery or snap back after giving birth
So, yes, it is safe to exercise not only in your first trimester but throughout your pregnancy. That said, some pregnant women are advised to keep away from exercise. These include those with an underlying medical condition, such as diabetes, asthma, or heart disease (2). Women who also have pregnancy-related conditions are advised not to participate in exercise. Some of the most common pregnancy-related conditions include (2):
A weak cervix

A low placenta

A history of early labor or previous premature births

A recent miscarriage

Bleeding or spotting
Read More: Pregnancy Cardio Workout: Everything You Need to Know To Do It Safely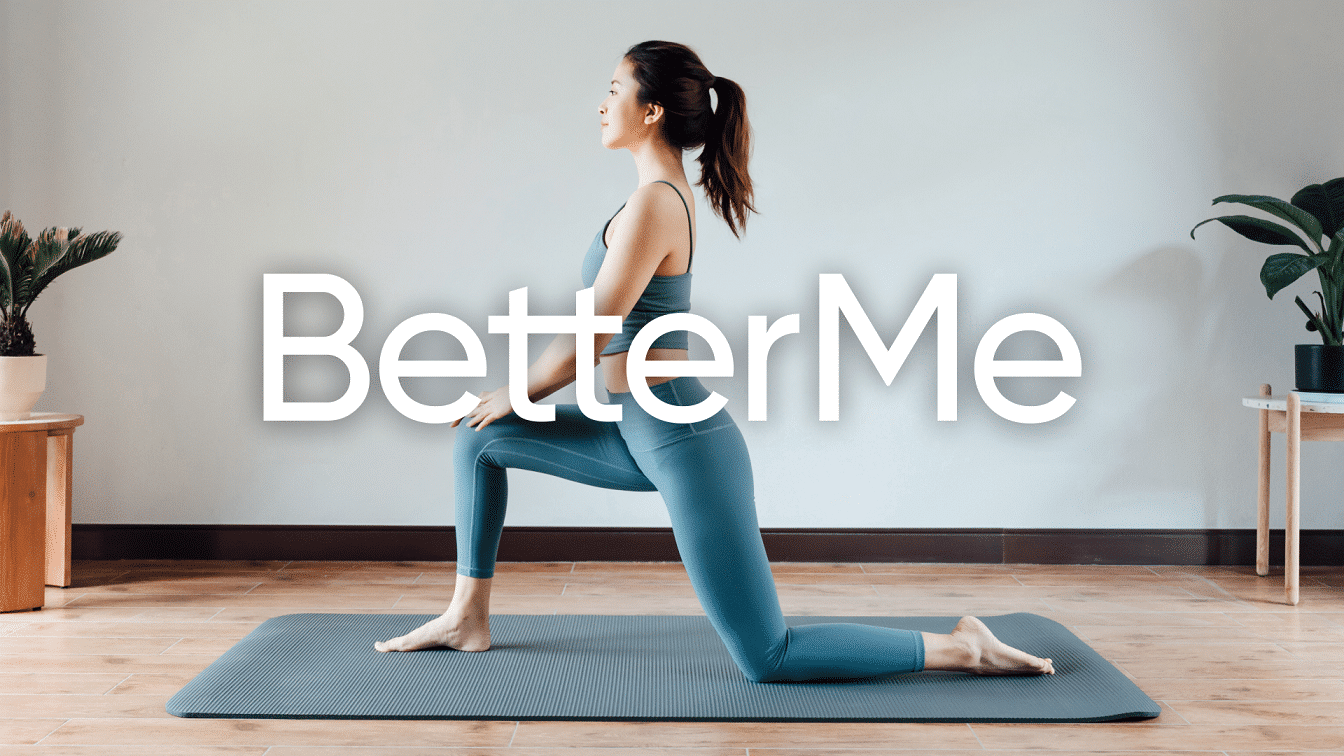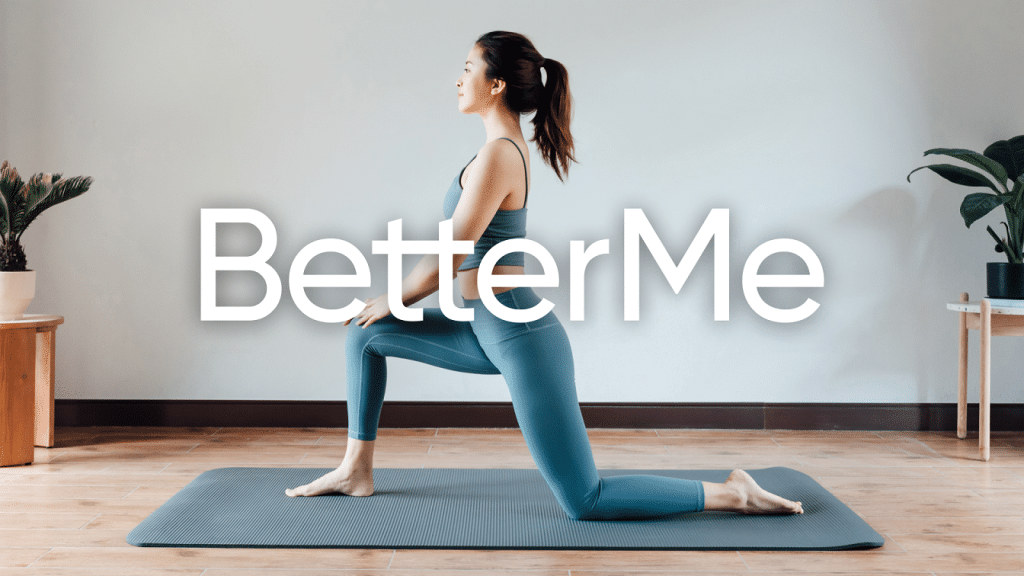 What Is The Exercise To Avoid During Pregnancy First Trimester?
Even if you are focused on maintaining a healthy weight during pregnancy, you need to know that not all exercises are safe. Some can be harmful to both you and your little one. These exercises include (2):
Heavy workout spurts that are followed by long inactivity periods

Exercises that involve twisting the waist while standing

Activities that require you to hold your breath

Exercises that increase your probability of falling, like skiing or horseback riding

Activities that involve contact, such as volleyball, football, and basketball

Exercises that require you to bounce when stretching

Activities that are likely to cause mild abdominal trauma, for example, activities including jarring motions or sudden and quick changes in direction

Exercises such as full sit-ups, straight leg-toe touches, double leg raises, and deep knee bends

Workouts that require you to perform them in hot weather

Scuba diving

Hot Pilates or hot yoga as these activities increase the body temperature to a level that might harm the fetus.

Gymnastics; they have a higher risk of falling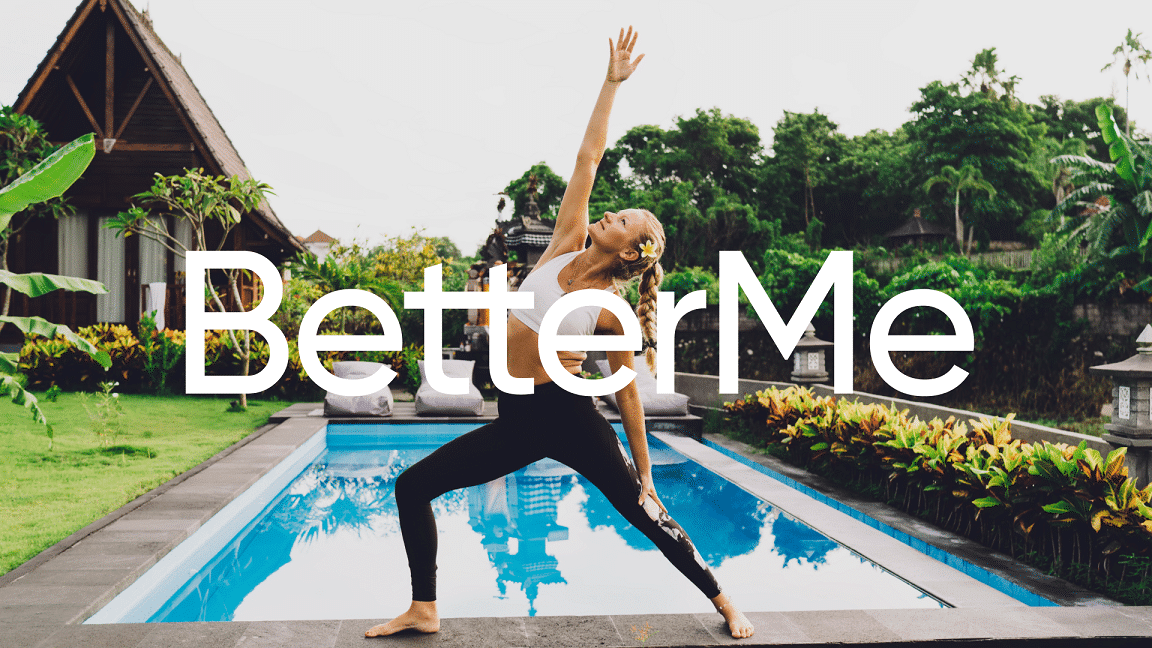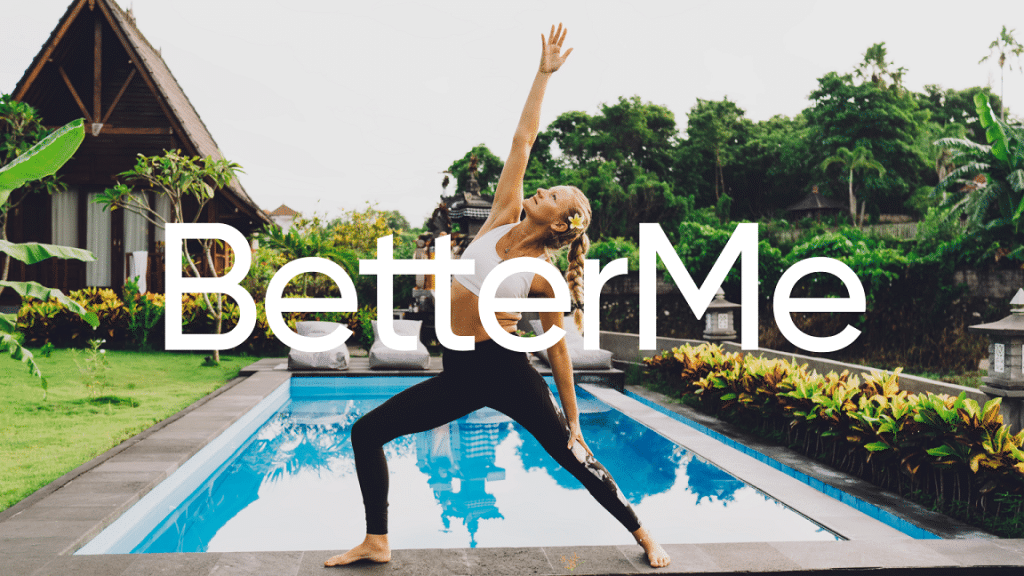 What Does A Healthy First Trimester Exercise Program Consist Of?
Now that you are a mom-to-be, you may want to develop the habit of exercising regularly for the benefit of you and your unborn child. However, the tricky question for most pregnant women in the first trimester is where they are supposed to start. First, of course, it is by developing a workout plan, but the tricky aspect is determining what you include in such a regime. Here are some aspects you need to include according to fitness experts (2):
A warm-up session is crucial as it helps loosen up your muscles and prepare your body for exercise. This is done by increasing your heart rate and blood flow to the muscles (8). You do not have to do something complex or for long to prep your body. All that matters is that you do the right exercises.
Whether you're a workout beast or just a beginner making your first foray into the world of fitness and dieting – BetterMe has a lot to offer to both newbies and experts! Install the app and experience the versatility first-hand!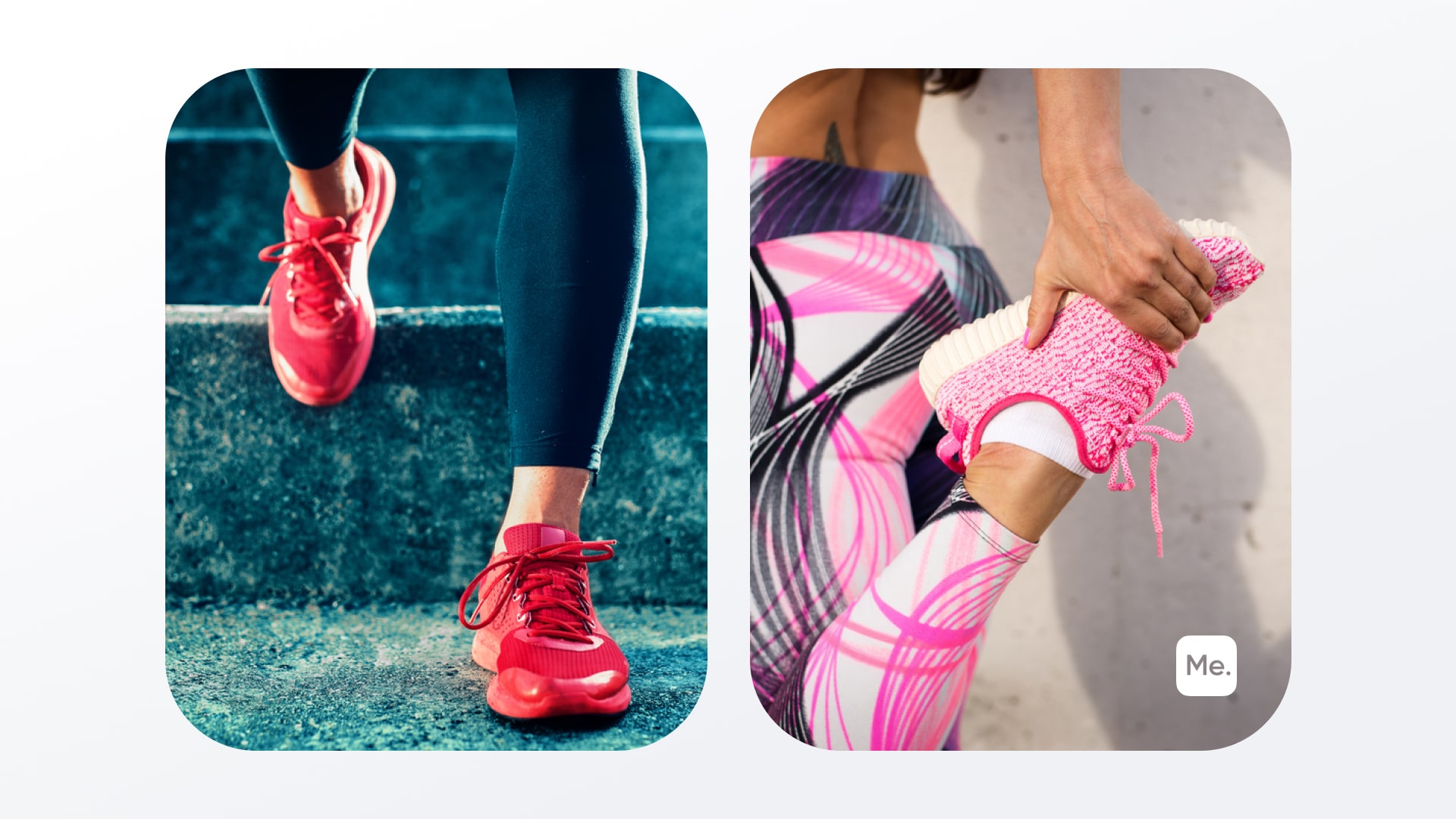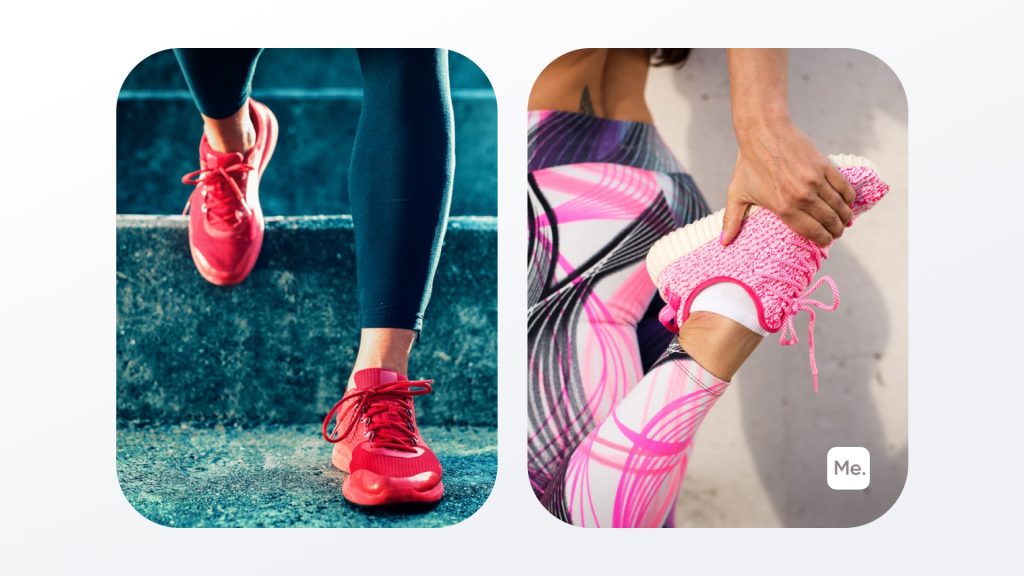 Stretching is very important in pregnancy as it helps increase flexibility and maintain balance and agility (7). Fitness experts recommend doing a stretching workout after warming up (8). According to Medicine Net, when your muscles are warm, you can go ahead and perform your dynamic or static stretching routine (8). Remember that you have to hold each stretch anywhere between ten and thirty seconds (8).
Your regime has to specify the exact workout you will be performing. You are advised to talk to a fitness coach for more help to determine a suitable exercise regime to perform.
You need to finish your workout routine with a cool down. This helps the muscles relax after a thorough workout.
What Is The Best Exercise During First Trimester?
Not every exercise is recommended. Below are the best exercises during pregnancy first trimester: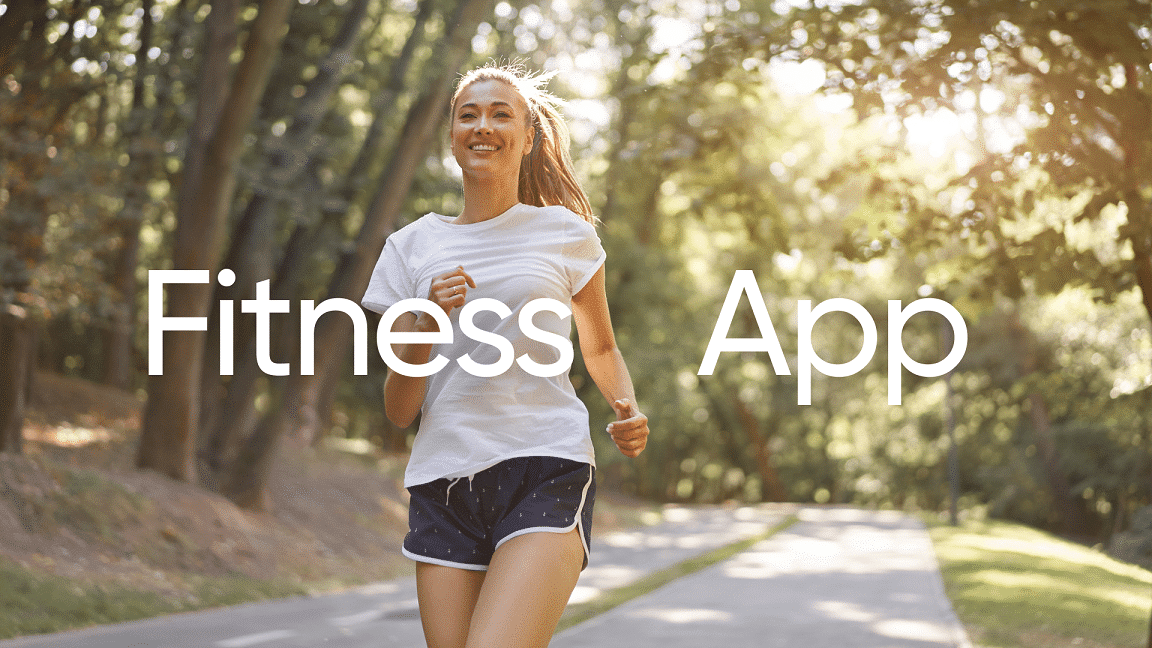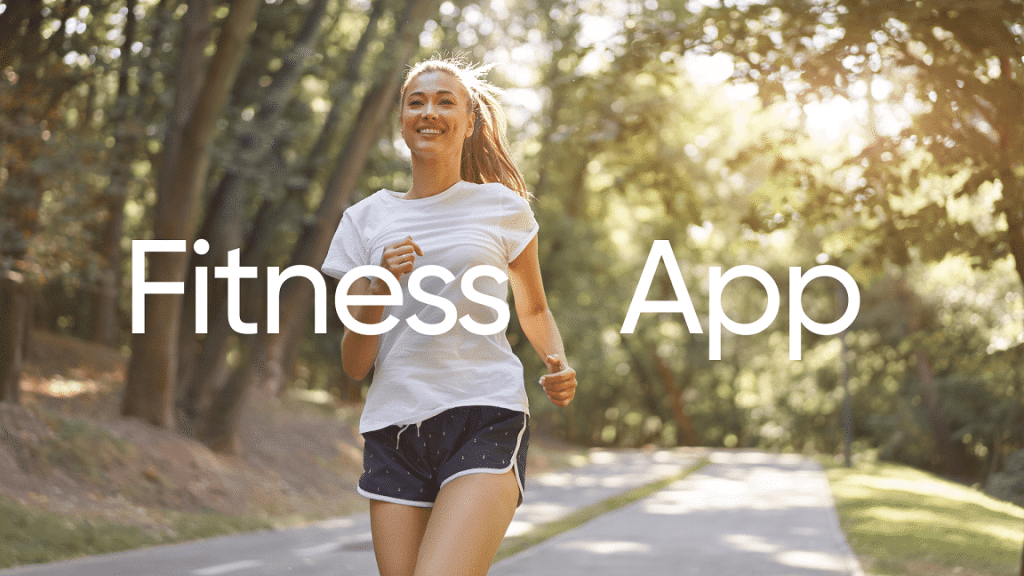 Some of the best exercises for moms-to-be are low-impact aerobic activities like walking and swimming. Walking is one of the simplest ways of sneaking in some exercise and torching calories without straining. Then, if you need to increase the intensity, all you have to do is walk more quickly.
Swimming, is also very efficient for pregnant women in the first trimester. It is gentle on the joints and helps relieve swollen ankles (6). Other aerobic activities like running can be tricky in the first trimester because of nausea and fatigue (5).
Again, exercise during first trimester running specifically has loads of risks. According to WebMD, it may lead to more aches and pains and make you go off balance, increasing your risk of injury (5). Speak to your doctor before you adopt any other low-impact aerobic activity in your pregnancy.
Indoor Stationary Cycling
Medical News Today also lists indoor stationary cycling among the safe exercises pregnant women can do (3). In addition, indoor stationary cycling is believed to carry fewer injury risks and benefit the entire body (3).
Read More: Pelvic Floor Exercises For Pregnancy: 6 Safe Exercises To Get Rid Of Aches
The other best exercise during first trimester is prenatal yoga because it alleviates nausea and backaches (1). It focuses on gentle stretching and breathing techniques that make a woman who is expecting flexible and ready for labor (1). 
Doing prenatal yoga also helps women reduce anxiety, stress, and depressive symptoms (3). It is important to do every yoga pose slowly and carefully to prevent worse nausea and fatigue feelings (3).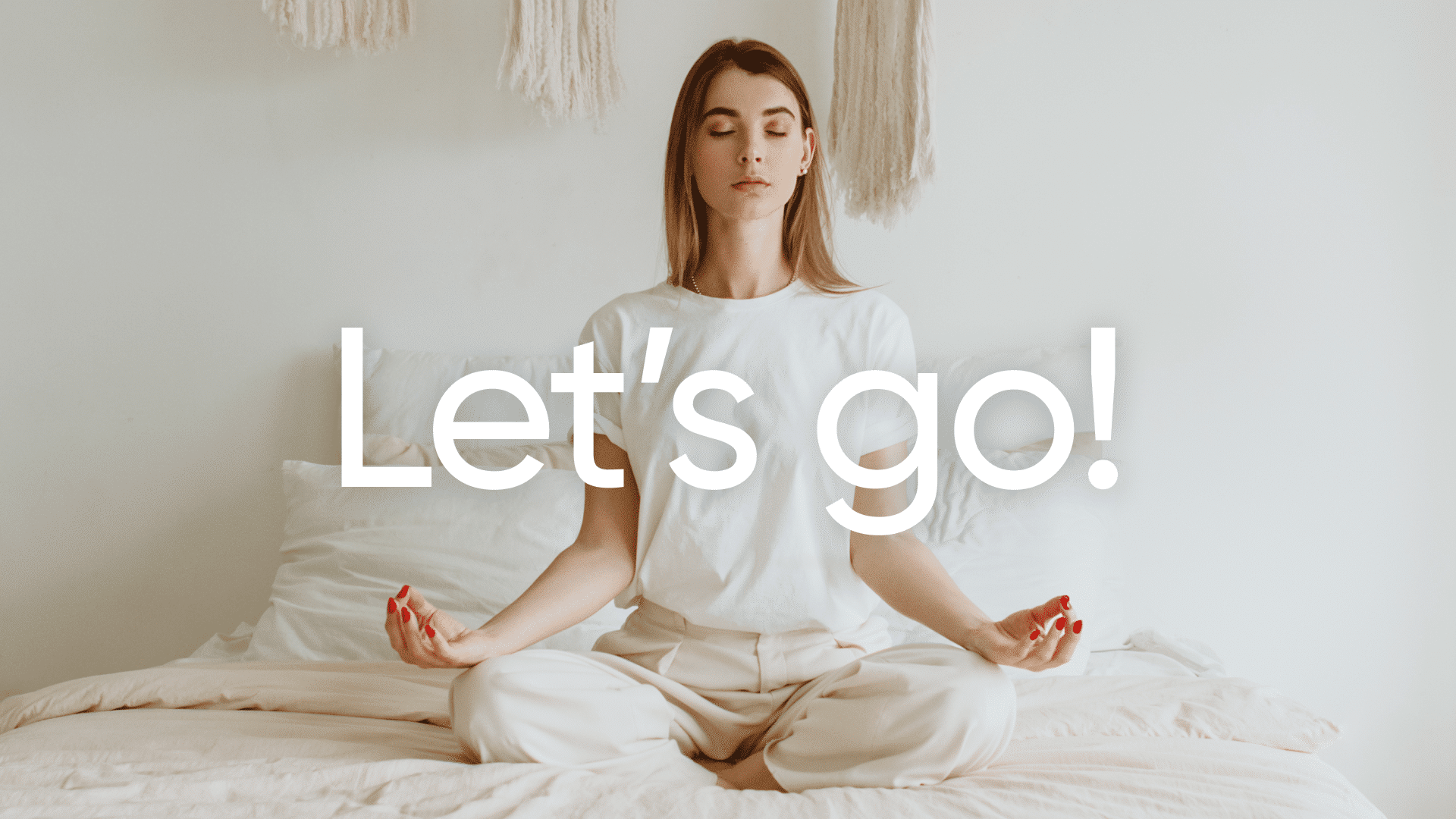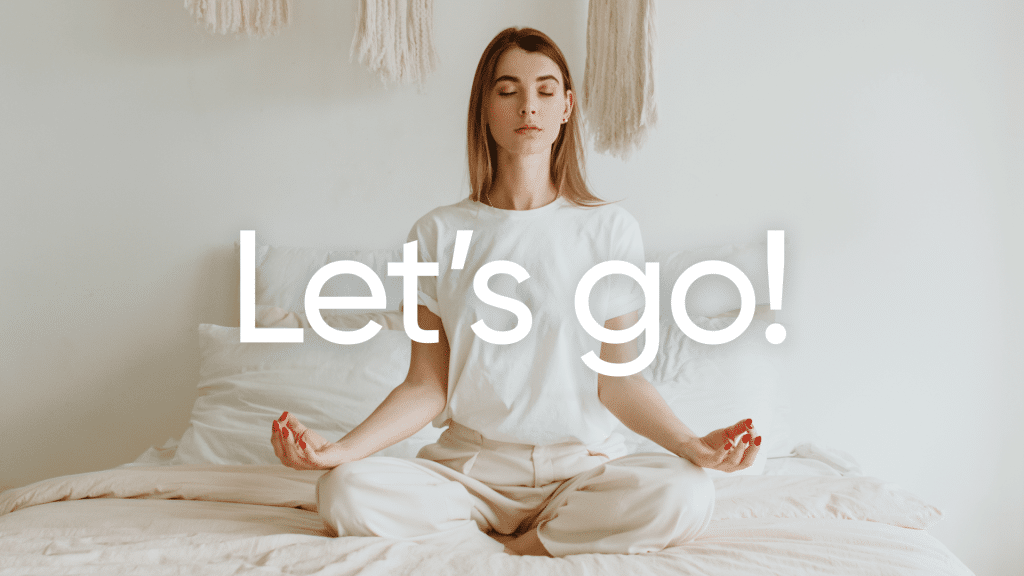 How Much Exercise Is Enough?
According to Health Harvard, pregnant women are advised to work out for twenty to thirty minutes with moderate activity seven days a week (4). They are warned against exercising with a routine that lasts for 45 minutes and above per session to avoid low blood sugar conditions (4). If you enjoy vigorous activities, check with your doctor to determine if it is okay for you and your unborn child.
Can You Exercise If You Have A High-Risk Pregnancy?
High-risk pregnancies may come in several forms. In most cases, women experience a high-risk pregnancy when they have underlying medical conditions like epilepsy or lupus (4). They may experience a high-risk pregnancy when they have conditions such as placenta previa or a short cervix (4).
Women whose fetus has severe conditions such as heart defects may also have a high-risk pregnancy (4). With such women, doctors recommend undertaking mild activities such as brisk walking and stretching (4).
These exercises are preferred as they have no ties to poor outcomes like preterm delivery or inadequate growth (4). Vigorous exercises are discouraged, and instead, doctors recommend simple individualized activities for safety purposes.
Dropping pounds by the dozens without putting yourself through the wringer is everyone's weight loss pipe dream. But what if we told you that the BetterMe app can make that happen? Keep yourself in prime shape with our fat-blasting workouts, delicious budget-sparing recipes, and body-transforming challenges with our app!
Tips When Exercising During The First Trimester
Below are some basic exercise tips for pregnant women in their first trimester (3):
Wear loose clothing when exercising. Make sure you have a good support bra.

Wear comfortable shoes that protect you against injury and make it easy for you to move around.

Work out on a flat surface to avoid injury.

Drink enough water before, during, and after the workout.

Get enough calories to meet your pregnancy needs and your exercise as well.

Try as much as possible to avoid floor exercises. If you happen to do them, make sure you get up slowly to avoid dizziness.

Exercise at least one or two hours after eating.

Do not work out to the point of exhaustion. Over-exerting yourself may lead to pain and problems. Instead, stick to your standard timeline and slow down or stop when you feel tired.
Warning When Exercising During Your First Trimester
There are some signs and symptoms you may experience while exercising that may indicate you need to consult your doctor. These include (2):
Headaches

Chest pain

A lack of or decrease in fetal movement

Pelvic and abdominal pain or some persistent contractions

Shortness of breath

Vaginal bleeding

Feelings of dizziness, nausea, faintness or lightheadedness

Feeling cold 

An irregular or rapid heartbeat

A fluid trickle leaking steadily or a sudden gush of fluid from your vagina 

Swelling in your hands, ankles, and face or experiencing calf pain

Muscle weakness

Difficulties walking
The Bottom Line
Whether you are in your first trimester, second, or third, physical activity is paramount as it benefits both you and your unborn child. However, some exercises are suitable in each trimester. The best exercise during first trimester is prenatal yoga, low-impact aerobic activities, and indoor stationary cycling. Talk to your doctor before you choose any activity. They will recommend a move that is safe for you and your baby.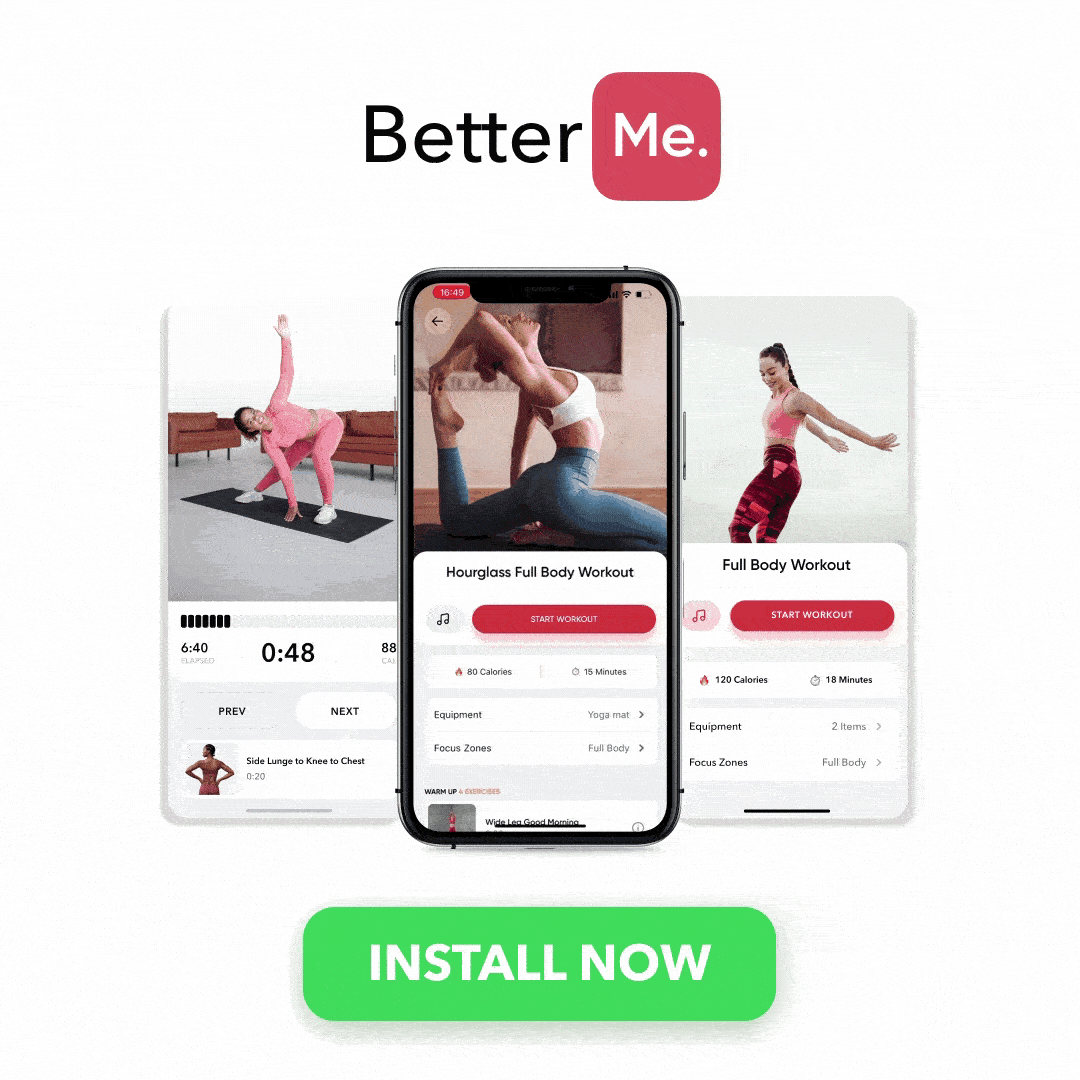 DISCLAIMER:
This article is intended for general informational purposes only and does not address individual circumstances. It is not a substitute for professional advice or help and should not be relied on for decision-making. Any action you take upon the information presented in this article is strictly at your own risk and responsibility!
SOURCES: