When people decide to change their lives and improve their health, they usually start from the basic aspect – a healthy diet. By sticking to a well-balanced nutrition plan, the dieters can lower the risks of numerous medical issues, control their weight, and increase their energy levels. When it comes to the question of what diet to choose, many people can hardly find a perfect one. This article will partly shed light on this issue and tell you everything you should know about paleo and vegan diets. In this way, it will be easier for you to find the most suitable and effective meal plan.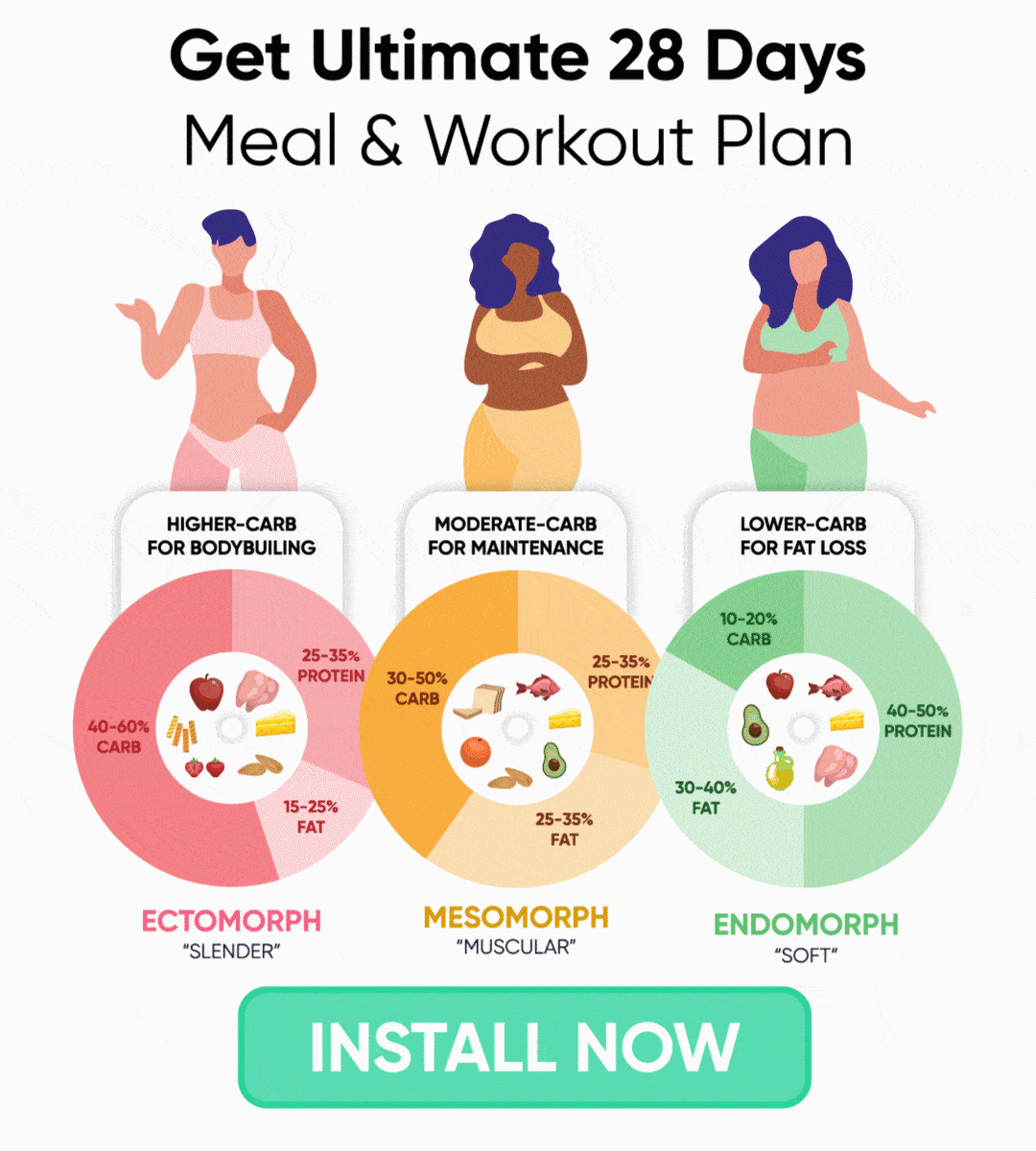 Read on to figure out the risks and benefits of both diets and understand which one is better for weight loss. Let's get started!
What Is The Paleo Diet?
First, let's look through short guides for both diets. The paleo diet is one of the most popular nutrition plans of the modern wellness world. It keeps becoming more widespread, as it's not an overly restrictive diet and is said to provide weight watchers with desired results. The premise is that the followers of this meal plan consume foods similar to foods that people might have been eating during the Paleolithic era (dates about 2.5 million to 10,000 years ago). These are foods that could be obtained by gathering and hunting thousands of years ago. Also, the paleo dieters don't consume foods that became common when farming emerged – grains, legumes, and dairy products. 
You might want to stick to this eating pattern if you aim to maintain a healthy weight or trim off some unwanted pounds. This diet might also offer such benefits as improved glucose tolerance and blood pressure control, lower triglycerides, and better appetite control. However, the paleo diet still needs more scientific backing. Recommendations concerning this diet can vary. Some of them are stricter than others. However, there are some general guidelines. 
BetterMe is your fast-track ticket to a long-lasting weight loss! Tailor your fitness journey and maximize your results with just a couple of swipes!
Foods To Consume
Fruits and vegetables

Nuts and seeds

Lean meats (the best option will be to choose meats of grass-fed animals or wild game)

Fish (omega-3 fatty acids sources will be the best option)

Vegetable oils (for instance, walnut oil, olive oil, and more)
Foods To Avoid
Dairy products 

Grains (barley, wheat, oats, and more)

Legumes (peas, lentils, beans, and more) 

Potatoes

Refined sugars

Salt

Highly processed foods
As you can see, this diet includes high amounts of healthy foods, such as fruits, veggies, and lean proteins. Such a daily menu can provide you with essential nutrients and support the proper functioning of your body. Unfortunately, this diet has some major differences compared to well-balanced diets. It doesn't include dairy foods, which are important sources of protein and calcium. Legumes and grains are also excluded, despite being packed with fiber, vitamins, and other essential nutrients. That is why sticking to such a diet in the long term can be dangerous for your body and lead to nutrient deficiencies. The paleo diet is not the worst option for your weight loss goals and is probably worth your attention. Just make sure to consult your health professional before starting this meal plan (21).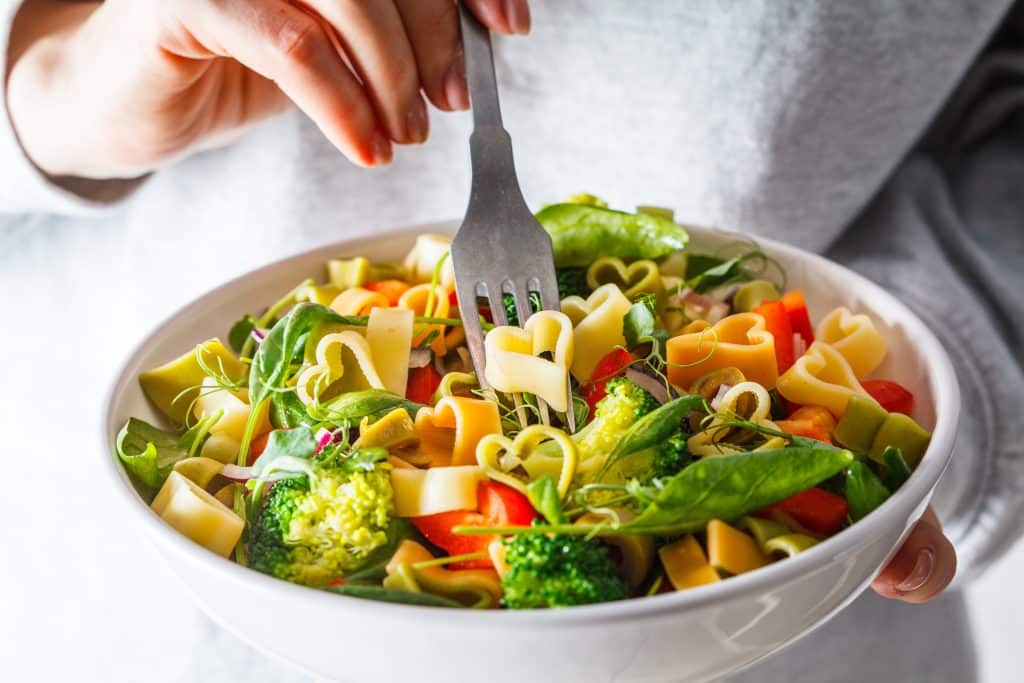 What Is The Vegan Diet?
This is another extremely popular diet among weight watchers all over the world. Some people choose it to support their overall health, others, to lose weight or protect animals and the environment. Basically, there is only one major rule – say no to animal-based foods. Vegans stick to an entirely plant-based meal plan (35). 
Foods To Consume
Fruits and vegetables

Bread, pasta, and rice

Legumes 

Grains

Nuts and seeds

Dairy alternatives (for instance, almond milk, coconut milk, soy milk)

Vegetable oils 
Foods To Avoid
Red meat

Poultry

Fish and shellfish

Dairy products

Eggs 

Mayonnaise (if it contains eggs)

Honey
This diet has potential risks as well. A vegan diet is quite restrictive as you should exclude rich sources of protein and calcium, that are important for your bone health and muscle gain. It is highly important to include nutrient-dense and high-protein foods to your daily meal plan to avoid nutrient deficiencies.
Vegans are likely to face low levels of vitamins B12 and D, iron, calcium, zinc, and other elements. This is why you should make smart eating choices and make sure to eat foods rich in these nutrients. Simply put, your vegan diet should be well-planned to support your health. Below you can see a list of protein-rich plant-based foods. 
Tofu, tempeh, and edamame

Lentils

Chickpeas

Peanuts

Nuts (especially almonds)

Seeds (chia seeds, hemp seeds)

Spirulina

Quinoa

Grains (oats, wild rice, and more) 

Potatoes

Protein-packed veggies (for instance, broccoli, kale, mushrooms, spinach, asparagus, avocado, and more)
Many dieters also opt for supplements to get the necessary amounts of essential nutrients. However, it is vital to consult your doctor before taking such a serious step (26, 29).  
Paleo Vs. Vegan: Which One Has Science?
This part of the article will shed light on two basic aspects. They include health benefits in general and weight loss in particular. Let's compare these two popular diets.
Read More: 30 Day Paleo Meal Plan Challenge: Will Eating Like Cavemen Help You Lose Weight?
Paleo Vs. Vegan: Health Benefits
Paleo Diet
The first study from this list compares the paleo and a Mediterranean-like diet. It involved 29 men with heart disease and either glucose intolerance or type 2 diabetes. The research lasted for 12 weeks. In the end, it has shown that only the paleo dieters had significant improvements in glucose tolerance (3).
Another research has involved 13 people with type 2 diabetes who followed the paleo and typical diabetes diets for 3 months. The paleo diet led to improvements in some cardiovascular risk factors compared to the diabetes diet (6).
Another research involved 9 healthy individuals who had to follow the paleo diet for 10 days. Such an eating pattern helped improve total cholesterol, LDL cholesterol (bad cholesterol), glucose tolerance, insulin sensitivity, triglycerides, and diastolic blood pressure indicators (18).
Vegan Diet
According to the studies, a vegan diet can lower your risks of type 2 diabetes and regulate your blood sugar levels. The supporters of the vegan diet have higher insulin sensitivity, lower blood sugar levels, and almost 80 % lower risks of type 2 diabetes than people who follow regular diets (8, 15, 16, 31). 
A vegan diet can also support your heart health and reduce the risks of cardiovascular diseases (1, 2, 8, 14, 19, 20, 22, 34).
This type of diet also offers several other health benefits. For instance, people who stick to a vegan diet have 15% lower risks of cancer (34). Such a diet also helps reduce the symptoms of arthritis (joint swelling, pain, and more) (32, 36). People with diabetes who consume plant protein instead of animal based protein may have lower risks of poor kidney function (7, 13, 23, 24, 25, 37). Several other studies show that the vegan diet may help decrease the risks of Alzheimer's disease (28, 33).
If you wish to cinch your waist, tone up your bat wings, blast away the muffin top – our fitness app was created to cater to all your needs! BetterMe won't give excess weight a chance!
Paleo Vs. Vegan: Weight Loss
Paleo Diet
For instance, the study that compares the paleo and a Mediterranean-like diet has shown that the participants who have been following the paleo diet managed to lose an average of 11 pounds (5 kg). They also experienced an average of 2.2-inch (5.6 cm) reduction in waist circumference (3).
Another research involved 14 healthy individuals who followed the paleo diet for 3 weeks. On average, they lost 5 pounds (2.3 kg). They also experienced a 0.8 decrease in body mass index and a 0.6-inch (1.5 cm) reduction in waist circumference (12).
The above-mentioned research, which involved 13 people with type 2 diabetes who followed the paleo and typical diabetes diets for 3 months, has shown weight loss results as well. The paleo diet participants lost 6.6 pounds (3 kg) of weight and lost 4 cm (1.6-inch) off their waistlines (6).
There is another study that involved 10 healthy women with a BMI of over 27. They followed a modified paleo diet for 5 weeks. On average, they lost 9.9 pounds (4.5 kg) and experienced a 3.1-inch (8-cm) reduction in waist circumference (4).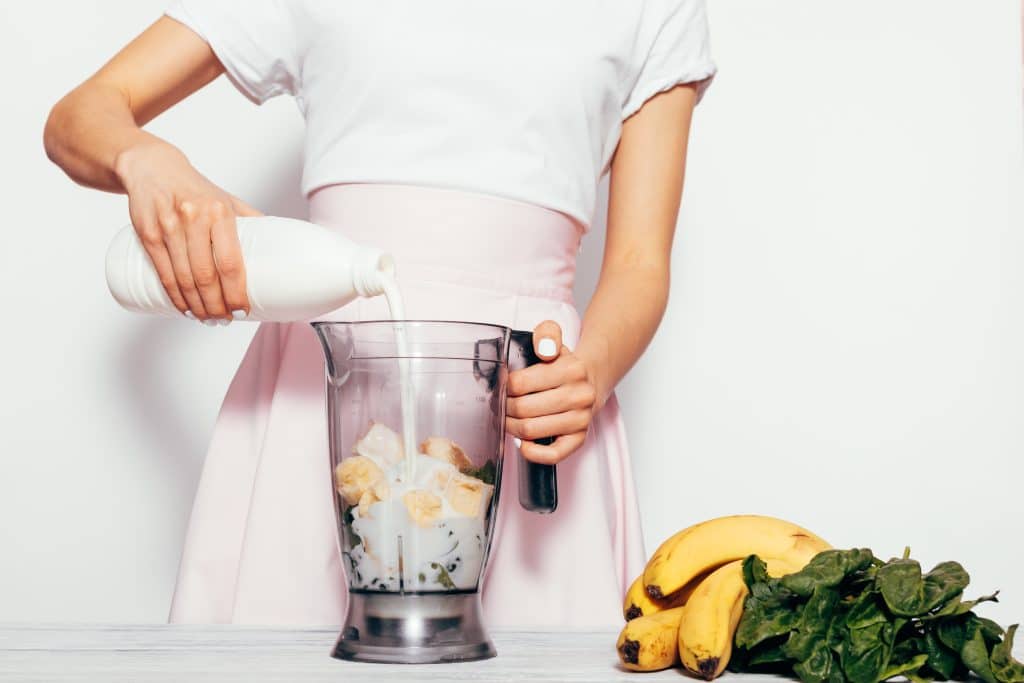 Vegan Diet
According to the studies, vegans have lower body mass indexes and are thinner than people who follow regular diets (15, 34). 
Some researches show that the vegan diet is much more effective for weight loss than other types of diets. Such a diet helps the weight watchers to naturally and effectively reduce their calorie intake, which promotes healthy weight loss (1, 2, 5, 9, 10, 11, 17, 22, 27, 30).
Unfortunately, the studies on the paleo diet are short term and small to make distinct conclusions about this dietary pattern. More global and long term studies are needed to support its benefits. The majority of studies about vegan diet health benefits are observational. That is why it's difficult to know for sure whether these benefits were caused by the vegan diet. More randomized controlled studies are needed. 
If your question is, "What diet is better for weight loss?", you won't get a distinct answer. Firstly, you already know that both diets need more scientific backing. Second, it is important to remember about a simple fact – all people are different. For some dieters, the paleo diet may turn out to be more effective than a vegan diet, and vice versa. You won't know which one is better for you until you try both of them. 
FAQs
Paleo Vs. Vegan: Which Is Healthier? 
As you can see, both diets cannot be classified as one hundred percent well-balanced. Yes, they both involve healthy foods, such as fruits, veggies, and more, but they also exclude large food groups. Both of them have certain risks for your health, and you need a doctor consultation before starting one of them. They will be beneficial for you, only if you plan your menu thoroughly and make it perfectly balanced. Remember that you can get all the listed above benefits without harm to your health, just by sticking to a well-balanced diet that includes all necessary food groups. Don't forget to work out regularly on a day-to-day basis and get the necessary amount of healthy sleep. 
How Fast Can You Lose Weight On Paleo And Vegan Diets?
This question has no clear answer. The thing is that several factors can impact the rate of your weight loss. They include your age, sex, sleep, calorie deficit, physical activity levels, and your starting point. That is why, in this case, everything is quite individual. It is better to talk to your doctor to get accurate information and predictions concerning your weight loss rate.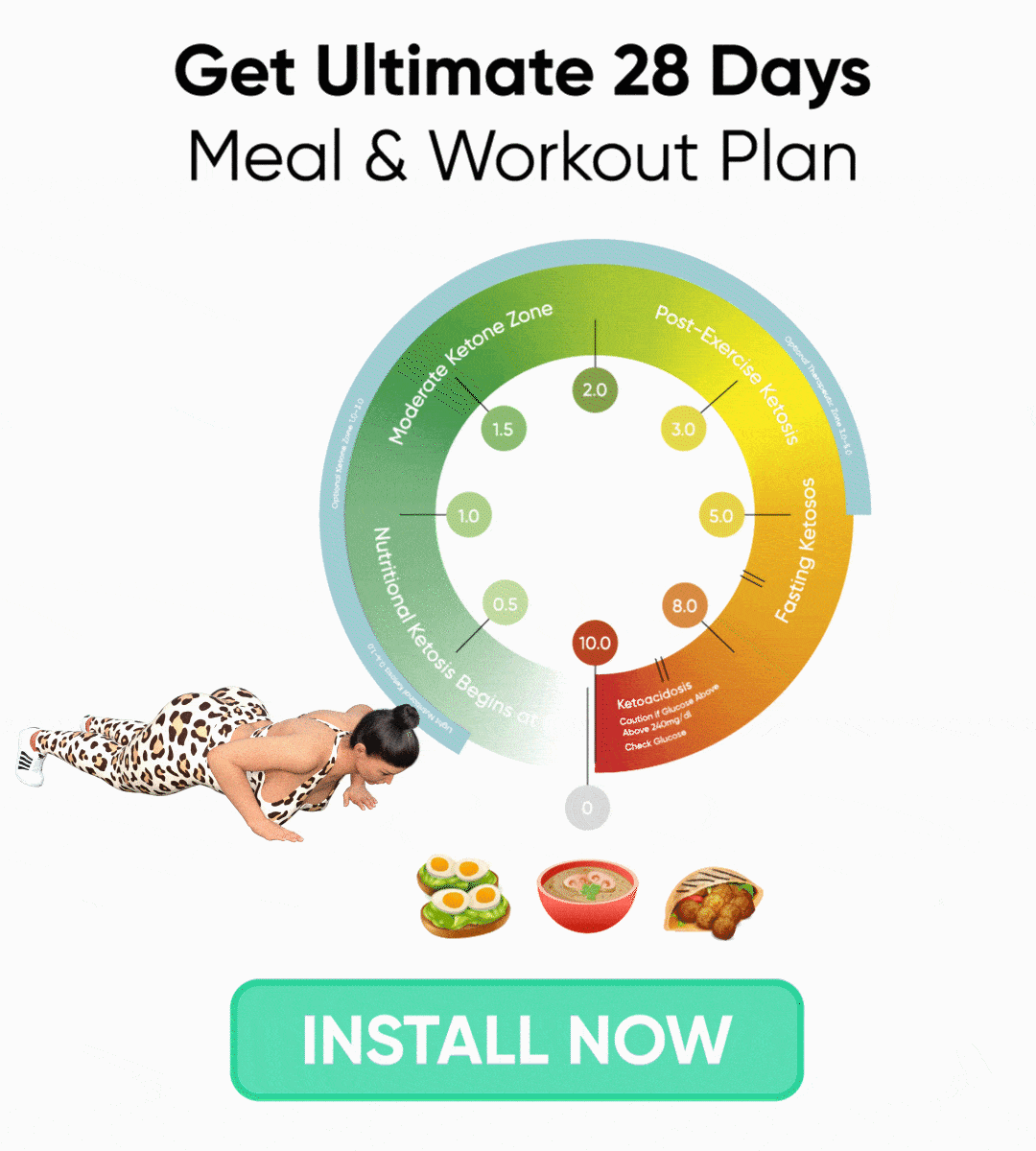 Conclusion
In conclusion, as you can see, both dietary patterns have their risks and benefits. Both of them forbid entire food groups that are essential for the proper functioning of your body. And both diets can help you to lose weight.
Taking into consideration all the risks and benefits, the best option will be to consult your health professional before you start following one of them. The doctor will help you to choose the optimal daily menu and will tell you how to support your body. It is vital to follow the rules and stick to the meal plans correctly to avoid harming your overall health. Your body should be provided with all essential nutrients, even if you don't consume certain food groups. Remember to take care of yourself and stay healthy!
Apart from following a proper diet, physical exercise is also essential for your body and health. Take up a challenge and try this 20-min Full Body Workout At Home to get a snatched body.
DISCLAIMER:
This article is intended for general informational purposes only and does not address individual circumstances. It is not a substitute for professional advice or help and should not be relied on to make decisions of any kind. Any action you take upon the information presented in this article is strictly at your own risk and responsibility!
SOURCES: