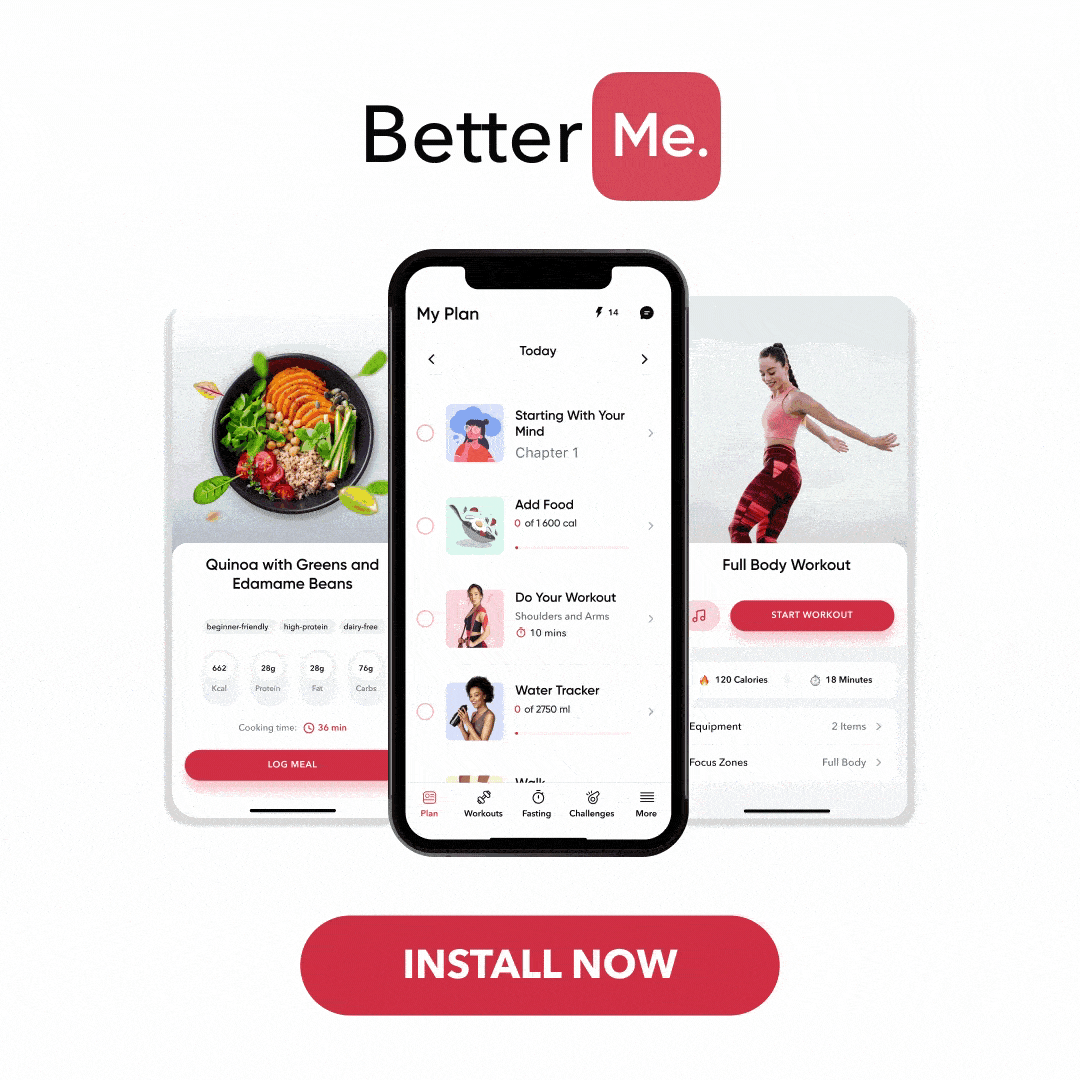 I wasn't always a health nut. This may come as a surprise to those who know me now—a few years ago I was overweight and struggling.
There are so many things I couldn't do because of how much I weighed. And it wasn't just physical. My mind battled with the reality of who I was. I felt stuck—like I couldn't be myself because of the excess weight.
Desperate for a change, I'd tried a bunch of weight loss methods and diets:
❌ Keto, Atkins, Paleo, even a crazy grapefruit cleanse…
All these made me feel was misery, and like I was punishing myself. I quickly learned that depriving myself of the foods I loved wouldn't work. 
❌ Different programs like Weight Watchers, Noom, Nutrisystem…
Some of these programs were just too much work, others were too vague and impersonal.
I quickly realized that weight loss is NOT where a one-fits-all approach should be used.
❌ … Exercising till I was blue in the face with P90X and Insanity.
My body hurt, every day. I strained over and over, only to be disappointed by the number on the scale every morning.
 No matter what I tried, the fat would not go away. And when it did, it would creep back on a few weeks later. I was drained, and discouraged.
Luckily for me, my story has a happy ending. I discovered what now seems like the only obvious solution for weight loss. Today, I am 36 pounds lighter and way smarter about weight loss.
My success story began with a one-minute quiz where I entered my health details and food preferences as well as my weight, height, and some other metrics. In moments, I had a detailed description of my body and how much weight I could use without depriving myself. 
All of this was free and set me on the right path for my weight loss journey.
I would have been a fool to ignore the quiz results. So, I decided to do something about it.
I downloaded the app, chose a fasting protocol (16:8 which has an 8 hour eating window), and got started. The app also had dozens of meal plans, workout routines, and tips on how to successfully fast for weight loss.
All of this set me up for success. I slowly understood what exactly fasting could do for me.
I was relieved I didn't need to count calories or deprive myself of delicious foods.
Since I know I'm not the only one who has struggled with weight loss, I've decided to share three of the most important lessons I learned along the way. 
Lesson #1: Intermittent fasting only has one rule
When I first started fasting, I had a million questions. I couldn't grasp exactly what it was about. But here's the thing—fasting isn't complicated.
There are is only one rule to intermittent fasting:
Eat only outside your fasting window.
"How could it be so simple?" I wondered.
The trick is to ease into it. Start with a 14:10 protocol. That's enough to get the fat-burning started. At least for me, it was. I slowly built up to 16:8 and that's where I saw the most progress.
It's okay to feel a bit of hunger at first. It's normal, and it goes away after a few days.
However. 
The pleasure of waking up with a slimmer waist every morning definitely stays for longer.
Worried that tracking your eating window and progress is too much work? You don't need to do it.
The BetterMe app can do it for you. It certainly made things so much easier for me. All I did was set my fasting goals and have the app give me the direction, info, and tips.
For the first time in my life, logging my weight every two days didn't end in frustration. I saw progress and I was motivated. 
Lesson #2: Food choices matter
Fasting works. But, only if you combine it with the right foods.
After my first fast, I spent my eating window enjoying my favorite foods. And I still lost weight.
But in the back of my mind, I knew I could do better. I started swapping out some of my favorite foods for healthier choices. And it became easier to make better food choices.
In a couple of weeks, healthy eating became almost effortless. Getting meal plans through the BetterMe app made it even easier.
I still enjoy fast food occasionally, especially when I'm with my family and friends.
But introducing healthy foods to my everyday diet had a huge impact on my waistline, weight, and mental health. 
Many people trying to lose weight prefer to work with nutritionists to decide what to eat. That's an expensive option. If you're like me, looking for a solution that works but doesn't cost an arm and a leg then the BetterMe app is the perfect solution. 
Lesson #3: Fasting isn't a struggle
Everyone believes a healthy lifestyle must be tough. Otherwise, why would they call it a lifestyle change?
I used to believe that too. I was certain that healthy eating and exercise were impossible if I didn't want to go on a diet of celery sticks and spinach smoothies all the time.
But after my first fast, I learned better. Fasting is not about deprivation. It's about relearning what healthy food tastes like.
It's also about regaining control over your diet and lifestyle without feeling guilty when you indulge in a slice of pizza or a glass of red wine once in a while.
I lost weight without deprivation or hunger because of intermittent fasting combined with healthy eating choices.
I now know that a healthy lifestyle should bring joy. It's about feeling GOOD.
And it's actually easy if you have the right guidance by your side.
I've lost 36 pounds, but I didn't drive myself nuts to do so.
Fasting made me understand how good it feels not to deprive yourself of the foods you love.
I didn't have the nagging cravings that would wake me up at night while I was on a diet. I felt more energetic, less anxious, and able to enjoy my life. I'm not constantly worrying about food, shopping, prepping, cooking etc.
I also noticed I sleep better and my productivity has increased. My boss noticed that I have more energy too!
My only regret is not finding the intermittent fasting approach and the app sooner. 
Will Intermittent Fasting and the

BetterMe App

Work for You?
There's only one way to know – take the BetterMe quiz.
You'll answer a few questions, and get immediate results. Trust me, the stats you get are very informative. 
My honest opinion on why the
BetterMe app

works

If you're a person who needs a bit of direction – I honestly think this intermittent fasting app is 100% worth it. Here's why:
It's a personalized program,  not just for weight loss but also to improve your health.

It's flexible and fits in your lifestyle; you can enjoy eating out, holidays, and parties when you want without guilt.  

You don't have to follow strict protocols like other programs – no starvation, no intense exercise. This is the first program I've ever been on that was truly non-restrictive and didn't feel like a diet.

 It is clear and easy to follow. The app simplifies intermittent fasting so you do it right.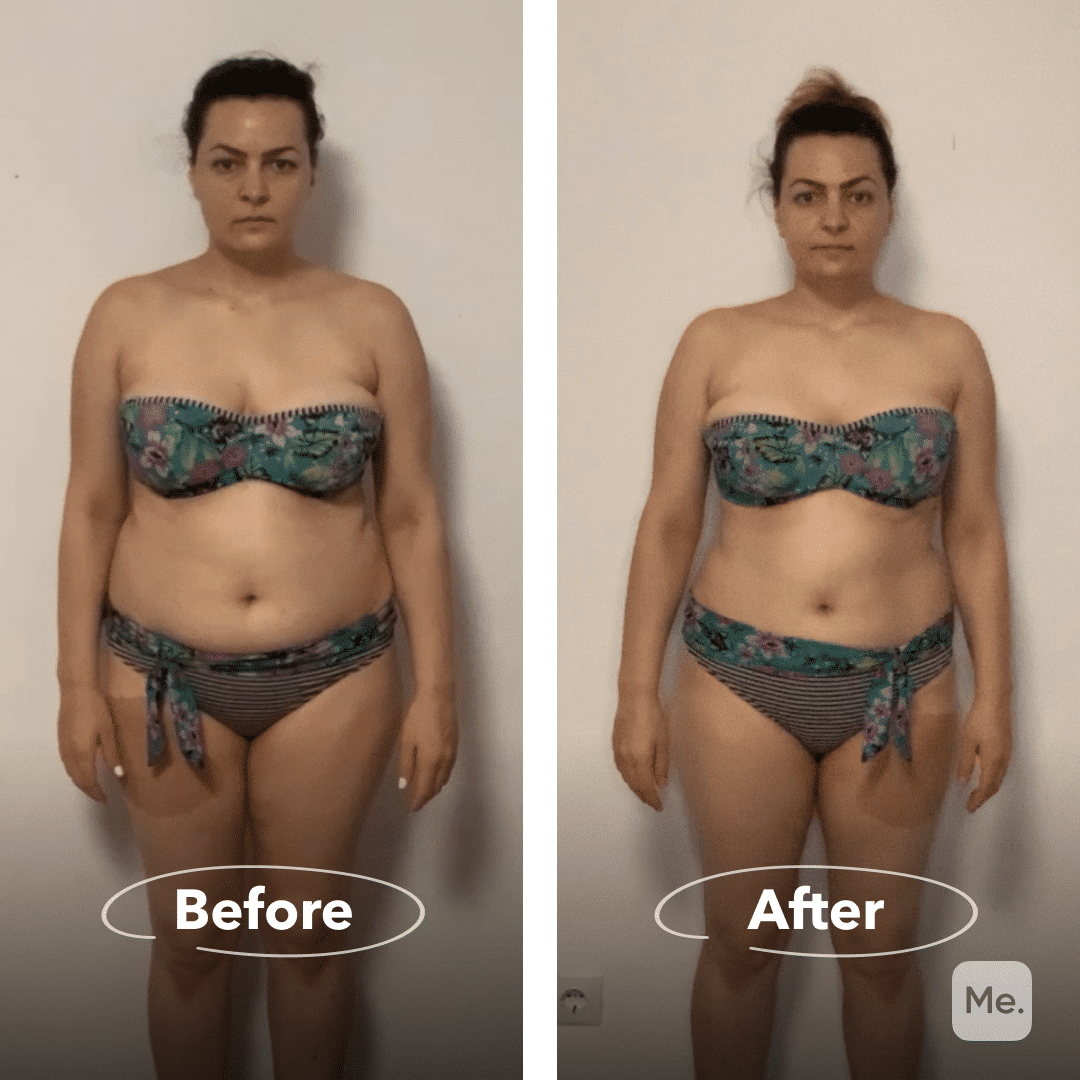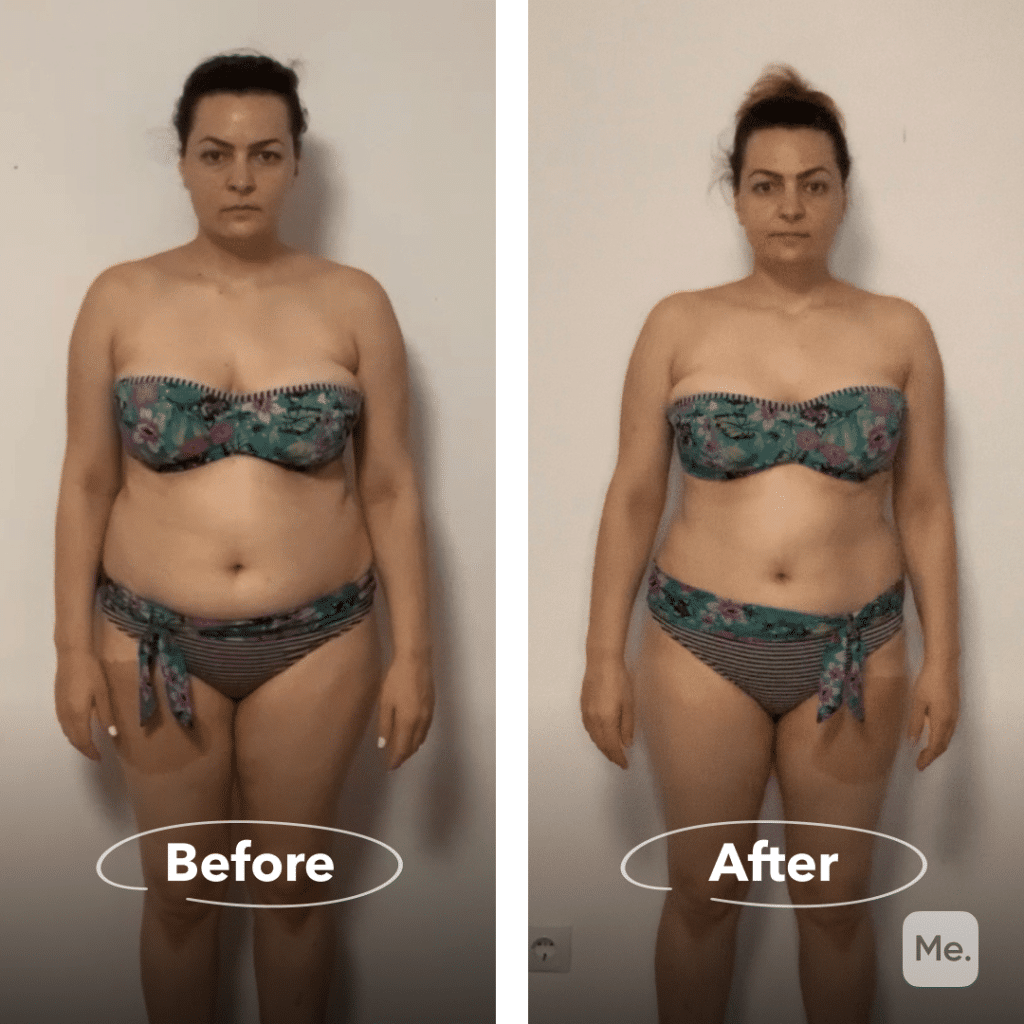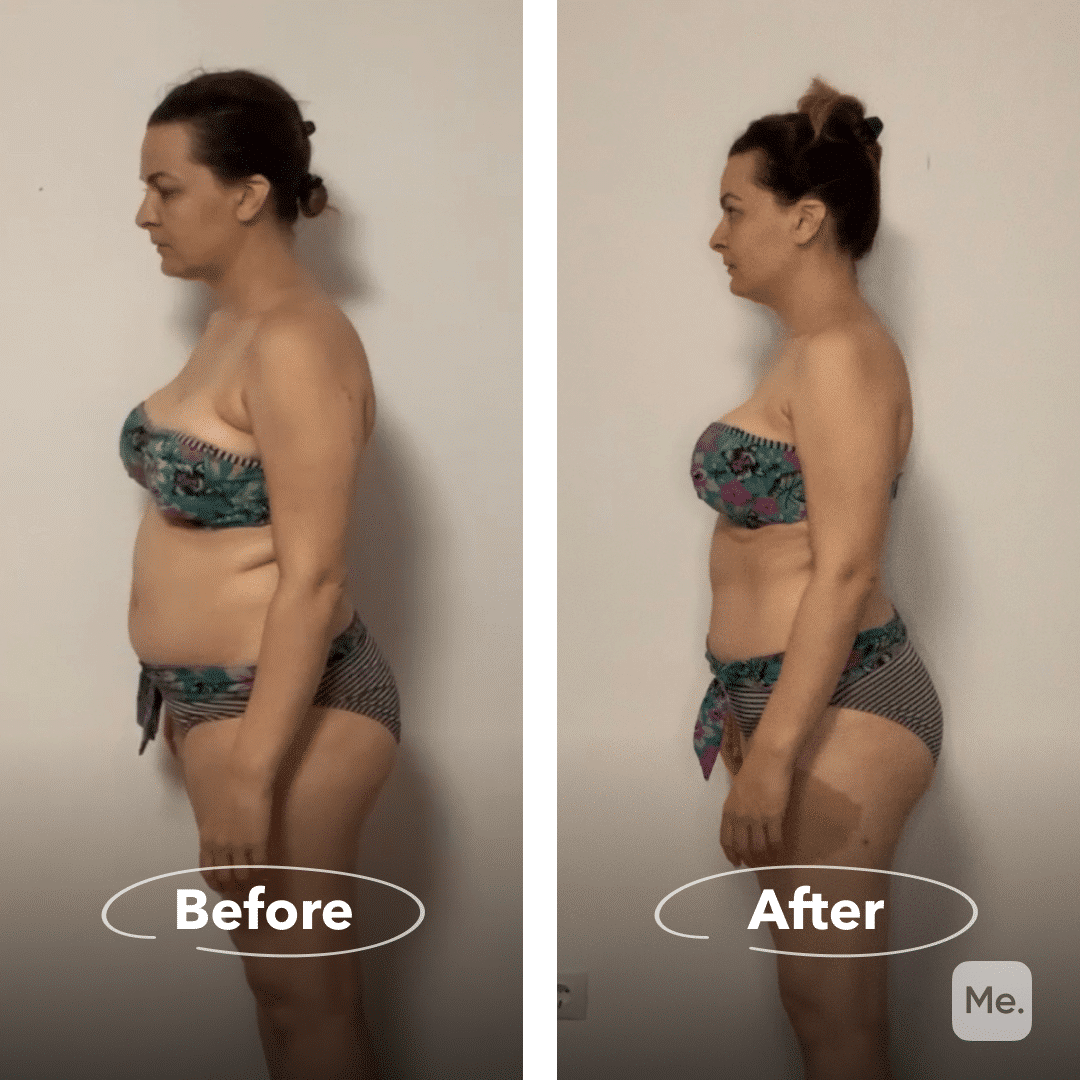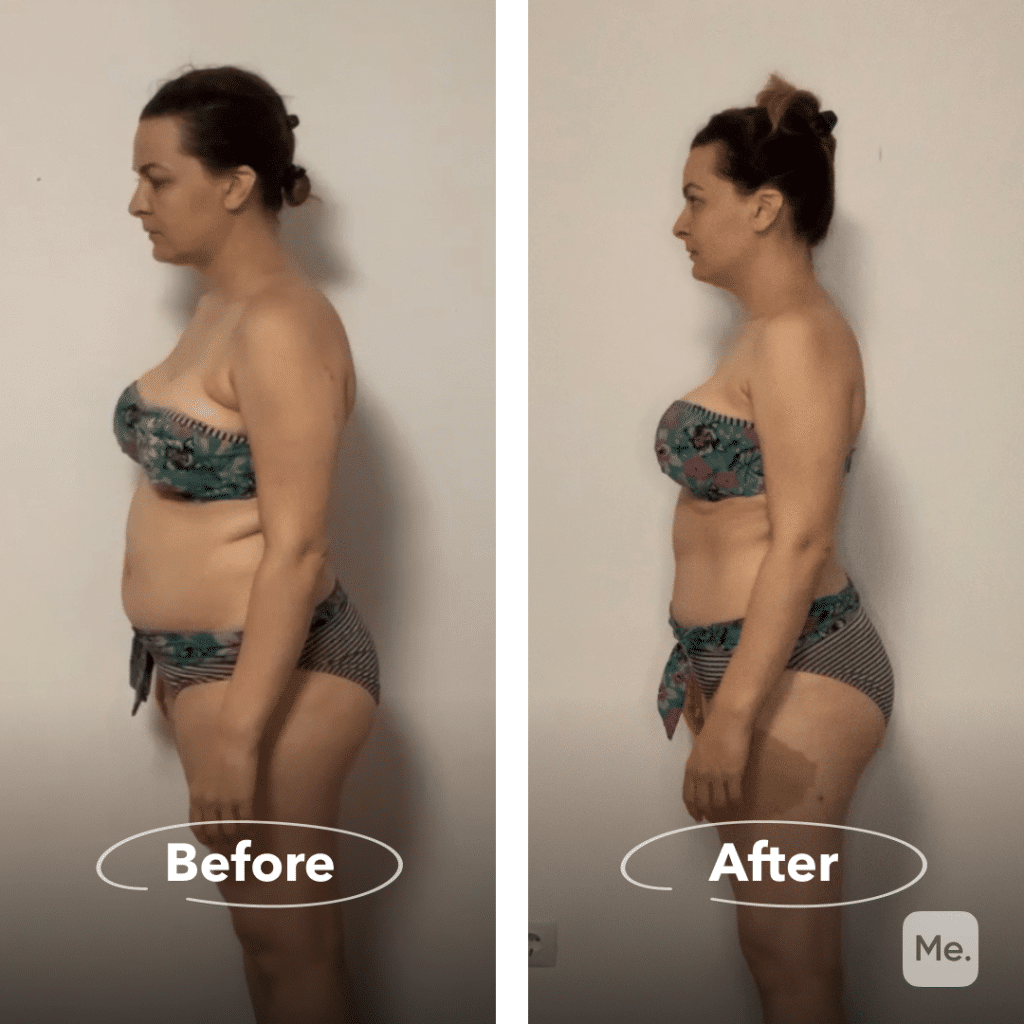 If you're looking for guidance on IF, just take this free quiz and see how fast you can achieve your weight loss goals with a personalized IF plan.